OUR SUSTAINABLE PLANET 2019
ABOUT - CLIMATE CHANGE - CONTACTS - DONATE - FOUNDATION - OCEAN PLASTIC - HOME - A-Z INDEX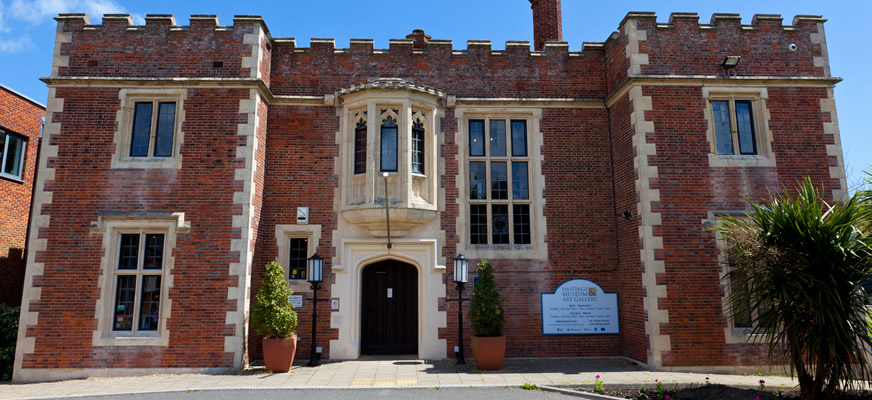 Hastings Museum and Art Gallery
"OUR SUSTAINABLE PLANET"

Museum & Art Gallery, Bohemia Road, Hastings

Thursday 26th September 2019 18:00 - 21:00pm BST
UNITED NATIONS ASSOCIATION BEXHILL & HASTINGS
CLIMATE CHANGE, the reality we face: Global warming, Arctic and Antarctic ice melting, Glaciers melting, rising sea levels, Ocean acidification, coral bleaching, Climate Refugees and mass Migrations, eroding soils and land Desertification, food security, poorer communities and water shortages, extreme weather, flooding and droughts. At this event we will address these issues. We will also address Marine pollution during the evening.

We will watch a short UNESCO film and documentary showing some of these catastrophic consequences for the environment, local communities, societies and economies. We will watch real testimonies of people from different parts of the World being affected by Climate Change. These global risks do not respect national borders, the entire global climate is in jeopardy.

But there is HOPE.... with a holistic approach to CLIMATE ACTION

We will have Regional and Local updates and presentations of important Projects and Campaigns addressing these very issues and how all of us can get involved and keep generating Climate Action.

Join the discussion!!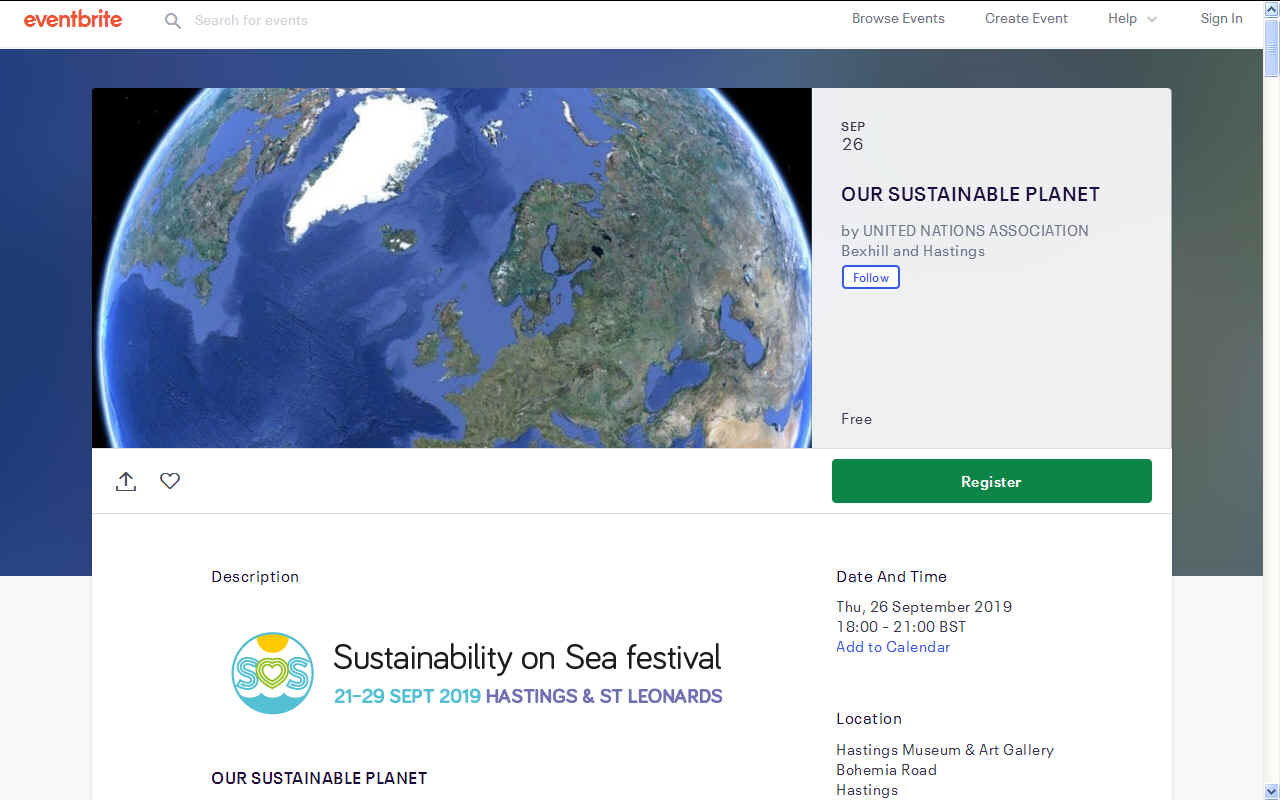 INTERESTED IN ATTENDING? CLICK ON THE PICTURE ABOVE TO REGISTER FREE

PROGRAMME - PROJECTS AND CAMPAIGNS:

18:00 hrs Registration

18:30 hrs UNESCO Film/documentary (20 mins). Followed by discussion

19: 15 hrs Friends of the Earth presentation - Andrew Durling
Transition Town Hastings and St Leonard's - Climate Change and local Action
Energise Sussex Coast - Renewable Energy

Strandliners - Andrew Dinsdale

BREAK - Tea and Coffee

Jamie Bedwell - Genesis 215 Campaign - Sussex based Triathlete and Campaigner

Brighton Dolphin Project - Simon McPherson (Project Coordinator)

Plastic Free Hastings - Colin Darbyshire (Marine Conservation Zone and Hastings Marine litter project)

David Stopp - Musical presentation - Sussex based Environmental Campaigner on Marine pollution and Climate Change

Oliver Sterno - Effective Environmental Campaigning in Sussex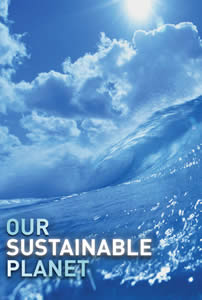 SPEAKERS CORNERED
Jamie Bedwell

Colin Darbyshire

Andrew Dinsdale

Andrew Durling

Simon McPherson

Oliver Sterno

David Stopp
Large 334 m2 solar arrays that track the sun autonomously.

Weight saving 5083 alloy trimaran hull for stale corrosion free life.

Propellers, shafts and transmission designed for improved efficiency.

High efficiency dc brushless motors for propulsion and reliable operation.

Computer automated

hydraulic actuators.

World navigation event to demonstrate superior satellite route planning.

SDG 13 - Designed to aspire to the UN sustainable development goals.

20kW wind turbine boom mounted to track wind autonomously.
CLIMATE CHANGE CHALLENGER - This is a solar and wind powered boat waiting to be built as part of an experiment to demonstrate that cargo and cruise liners might be zero carbon to meet with the International Maritime Organization's (IMO) targets for 2030, 2050 an 2100.
TRANSFERABLE TECHNOLOGY - The design of the Climate Change Challenger might be adapted to Cargo, Container, Cruise and Ferry designs, without needing to radically alter port facilities. The designs above are not representative of adaptations of the concept, but serve to illustrate the thinking of other design houses.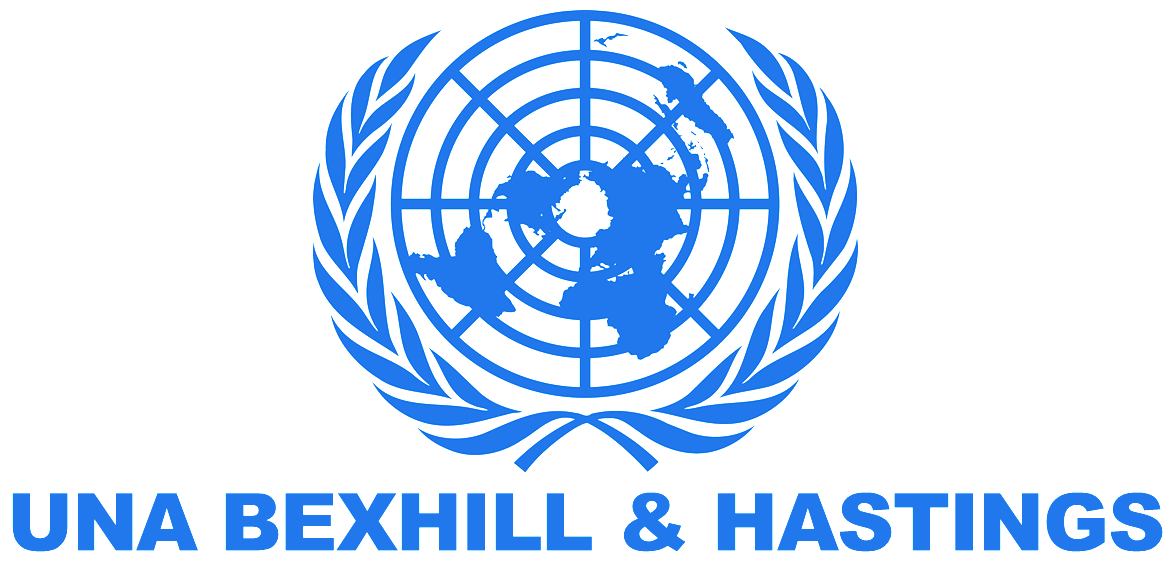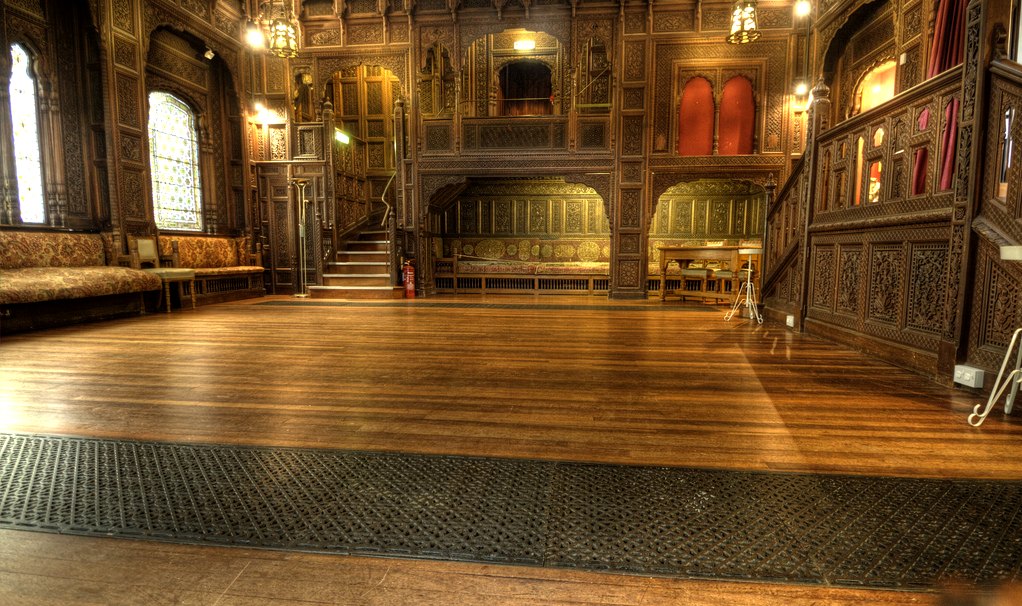 DURBAR HALL - One of the wooden paneled halls with parquet flooring and exquisite reliefs.
CONTACTS
Hastings Museum & Art Gallery
Bohemia Road
Hastings
TN34 1ET
Tel: 01424 451052
Gonzalo J. Alvarez – Marine Biologist - United Nations Association
HOW TO GET THERE
Driving: We are just off of Bohemia Road via the A21. The museum entrance is opposite the turning onto Falaise Road.

Bus: You can get to us by bus on the 24, 99, 100, 101, 304, 305 and 349. The bus stop is Summerfields Leisure Centre

Train: Hastings Train Station is approximately a 7-minute walk from the Museum. You can also take one of the buses listed above from the station plaza to the Museum.

Walking (Hastings Town Centre): We are a 7-minute walk from Hastings Town Centre via Cambridge Road and Bohemia Road and we are on your right before Summerfields Leisure Centre.

Walking (from the pier): Walk up Schwerte Way, turn right onto White Rock Road then left onto Cambridge Road/Bohemia Road and we are on your right before Summerfields Leisure Centre.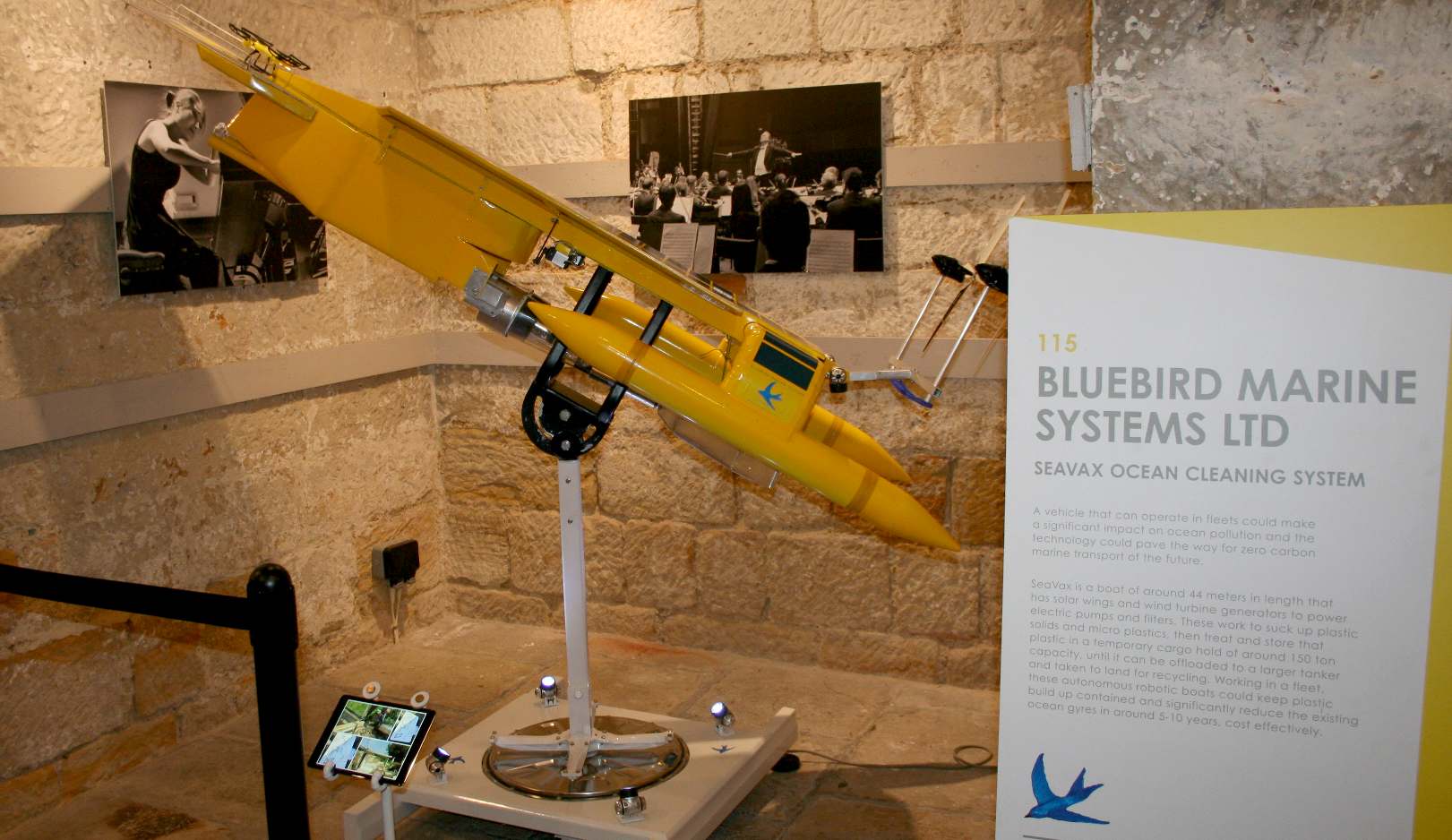 OCEAN DUSTCART -SeaVax is a selective filtration machine that will be configured to target solid plastics and particles. The machine could also be used in oil spill emergencies, or as a selective fishing vessel for harvesting of alternative marine produce. The platform could thus be useful in many ways, leaving traditional fishermen to catch their quotas in a move to more efficient use of our ocean resources. The vessel is solar and wind powered using a near identical energy harvesting system (only smaller) to the Climate Change Challenger.
SeaVax will be on display at Hastings Museum on the 26th September 2019.
CLIMATE CHANGE - There has been a Climate Conference every year since the founding assembly at which many important Agreements as to targets and issues were raised and resolved for a better world. A better world is a place that is sustainable for future generations.
1995 COP 1, BERLIN, GERMANY
1996 COP 2, GENEVA, SWITZERLAND
1997 COP 3, KYOTO, JAPAN
1998 COP 4, BUENOS AIRES, ARGENTINA
1999 COP 5, BONN, GERMANY
2000:COP 6, THE HAGUE, NETHERLANDS
2001 COP 7, MARRAKECH, MOROCCO
2002 COP 8, NEW DELHI, INDIA
2003 COP 9, MILAN, ITALY
2004 COP 10, BUENOS AIRES, ARGENTINA
2005 COP 11/CMP 1, MONTREAL, CANADA
2006 COP 12/CMP 2, NAIROBI, KENYA
2007 COP 13/CMP 3, BALI, INDONESIA
2008 COP 14/CMP 4, POZNAN, POLAND
2009 COP 15/CMP 5, COPENHAGEN, DENMARK
2010 COP 16/CMP 6, CANCUN, MEXICO
2011 COP 17/CMP 7, DURBAN, SOUTH AFRICA
2012 COP 18/CMP 8, DOHA, QATAR
2013 COP 19/CMP 9, WARSAW, POLAND
2014 COP 20/CMP 10, LIMA, PERU
2015 COP 21/CMP 11, PARIS, FRANCE
2016 COP 22/CMP 12/CMA 1, MARRAKECH, MOROCCO
2017 COP 23/CMP 13/CMA 2, BONN, GERMANY
2018 COP 24/CMP 14/CMA 3, KATOWICE, POLAND
2019 COP 25/CMP 15/CMA 4 TBA, SANTIAGO, CHILE
DESERTIFICATION COP HISTORY
| | |
| --- | --- |
| COP 1: Rome, Italy, 29 Sept to 10 Oct 1997 | COP 9: Buenos Aires, Argentina, 21 Sept to 2 Oct 2009 |
| COP 2: Dakar, Senegal, 30 Nov to 11 Dec 1998 | COP 10: Changwon, South Korea, 10 to 20 Oct 2011 |
| COP 3: Recife, Brazil, 15 to 26 Nov 1999 | COP 11: Windhoek, Namibia, 16 to 27 Sept 2013 |
| COP 4: Bonn, Germany, 11 to 22 Dec 2000 | COP 12: Ankara, Turkey, 12 to 23 Oct 2015 |
| COP 5: Geneva, Switzerland, 1 to 12 Oct 2001 | COP 13: Ordos City, China, 6 to 16 Sept 2017 |
| COP 6: Havana, Cuba, 25 August to 5 Sept 2003 | COP 14: New Delhi, India, 2 to 13 Sept 2019 |
| COP 7: Nairobi, Kenya, 17 to 28 Oct 2005 | COP 15: 2020 |
| COP 8: Madrid, Spain, 3 to 14 Sept 2007 | COP 16: 2021 |
BIODIVERSITY COP HISTORY
| | |
| --- | --- |
| COP 1: 1994 Nassau, Bahamas, Nov & Dec | COP 8: 2006 Curitiba, Brazil, 8 Mar |
| COP 2: 1995 Jakarta, Indonesia, Nov | COP 9: 2008 Bonn, Germany, May |
| COP 3: 1996 Buenos Aires, Argentina, Nov | COP 10: 2010 Nagoya, Japan, Oct |
| COP 4: 1998 Bratislava, Slovakia, May | COP 11: 2012 Hyderabad, India |
| EXCOP: 1999 Cartagena, Colombia, Feb | COP 12: 2014 Pyeongchang, Republic of Korea, Oct |
| COP 5: 2000 Nairobi, Kenya, May | COP 13: 2016 Cancun, Mexico, 2 to 17 Dec |
| COP 6: 2002 The Hague, Netherlands, April | COP 14: 2018 Sharm El-Sheikh, Egypt, 17 to 29 Nov |
| COP 7: 2004 Kuala Lumpur, Malaysia, Feb | COP 15: 2020 Kunming, Yunnan, China |
LINKS & REFERENCE
https://www.eventbrite.co.uk/e/our-sustainable-planet-tickets-65871991901
http://www.hmag.org.uk/
https://twitter.com/JbTriathlete
https://uk.linkedin.com/in/andrew-durling-9408853a
https://www.brightondolphinproject.org/
https://twitter.com/strandliner
https://www.sas.org.uk/rep/colin-darbyshire/
http://www.un.org/climatechange/
This website is provided on a free basis as a public information service. copyright © Cleaner Oceans Foundation Ltd (COFL) (Company No: 4674774) 2019. Solar Studios, BN271RF, United Kingdom. COFL is a charity without share capital. The names AmphiMax™, RiverVax™ and SeaVax™ are trade names used under license by COF in connection with their 'Feed The World' ocean cleaning sustainability campaign.