4OCEAN - PLASTIC RECOVERY VESSEL
ABOUT - CLIMATE CHANGE - CONTACTS - FOUNDATION - HOME - OCEAN PLASTIC
PLEASE USE OUR A-Z INDEX TO NAVIGATE THIS SITE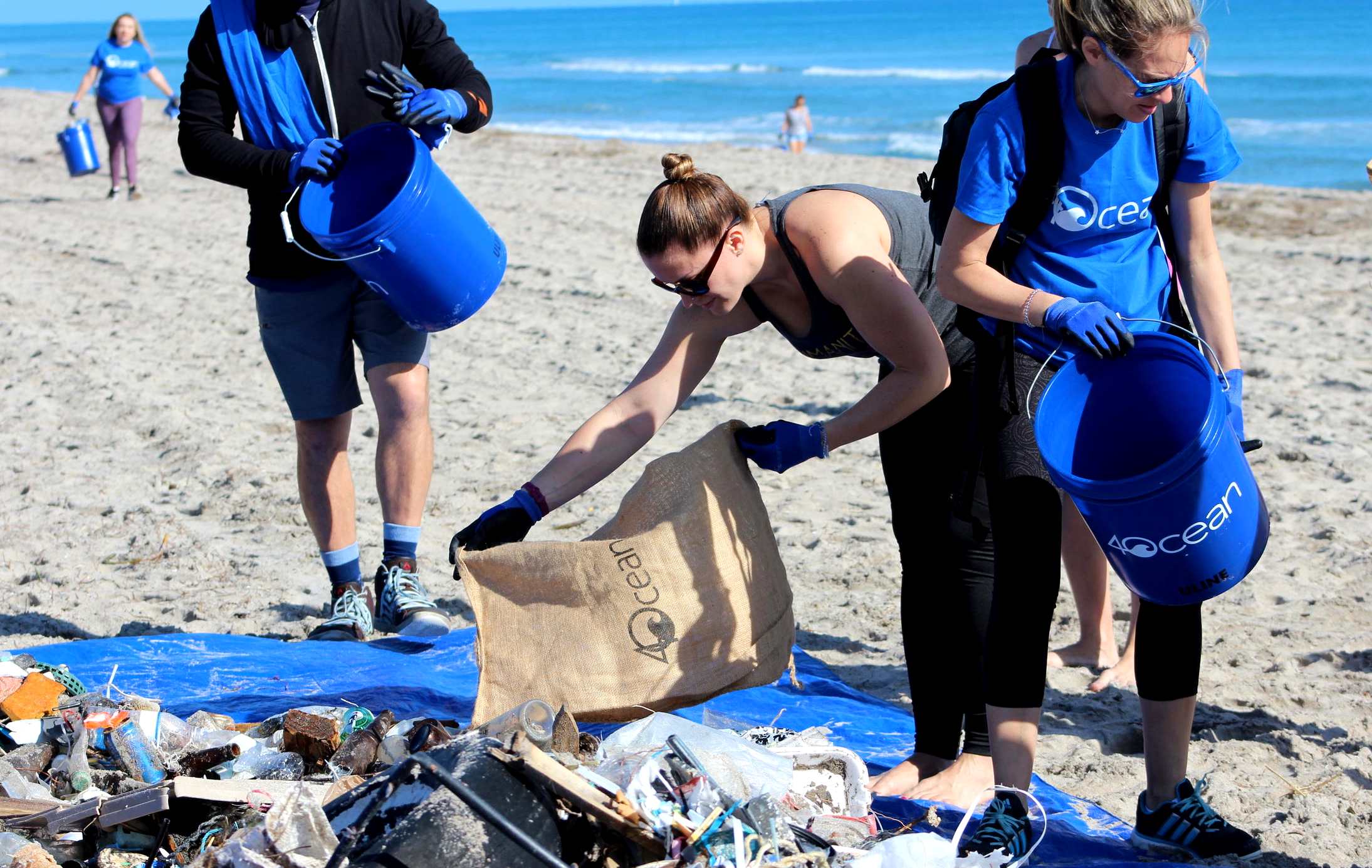 ONE BUCKET AT A TIME - Converting beach plastic into research $dollars. One pound of trash collected = $20 dollars - and you get a bracelet to show you care. More importantly, all that money goes to bigger things in the pipeline - a fact that most people appreciate; fortunately. The business model is sound. Potentially better than waiting for the G20 to agree to pay for the mess they are allowing to continue.
The surfing duo Alex Schulze and Andrew Cooper are making waves in social media as bloggers lay into their business ethics. Bluebird Marine suffered the same criticism concerning SeaVax in 2015/2016 from a minority of the public who did not understand the difficulties facing companies tackling social issues of this magnitude. So chin up chaps.
The Cleaner Ocean Foundation has similar problems in not being registrable as a charity, despite the obviously charitable nature of climate change and ocean conservation projects. With some members of the public more than happy to put the boot in as they do nothing to clean the oceans, the legal spanner in the works just gets bigger. More fool the naysayers and bigger fools perhaps - the charity commissioners - for having rules that hamper the ambitions of some to make a difference. When it is those drivers who need support if they are to succeed.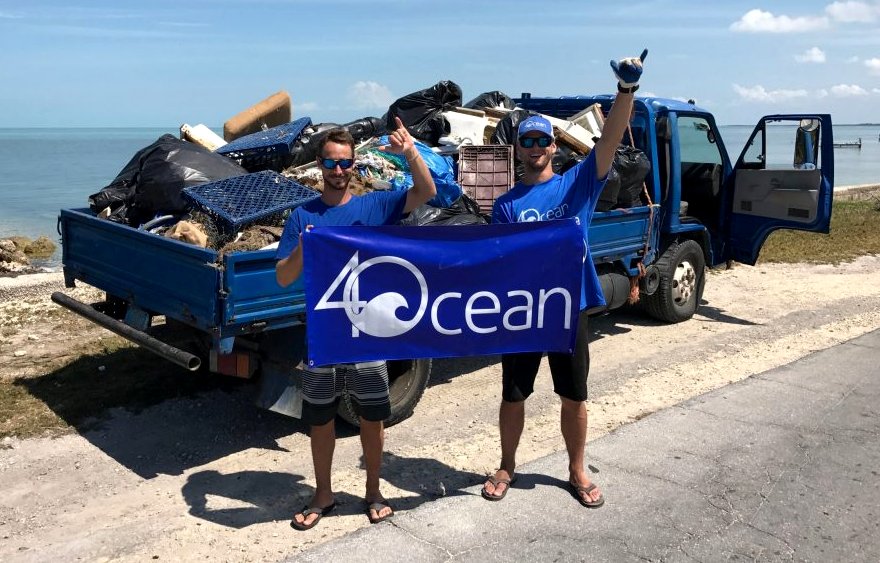 OCEAN PLASTIC RECOVERY VESSEL (OPRV)
As to the acquisition of the oil rig service vessel, the first thing we'd say is "Nice Paint Job." Andrew and Alex are great at marketing and branding their projects. It's very important, and actions speak louder than words. So great effort.
on a more serious note, we anticipate that 4Ocean will be going through a steep learning curve, in fishing for plastic with a large boom. Not as big as Boyan Slat's 'The Ocean Cleanup Project,' but still a challenge. And this is where it gets interesting. Because, the numbers don't yet add up. That is not to say that with some experimenting a system cannot be made to work, it is just a humble observation from well wishers - who are also trying to solve the same problem. We note that the Cleanup Project are also using oil recovery service ships and fishing nets to finally retrieve from their drifting booms.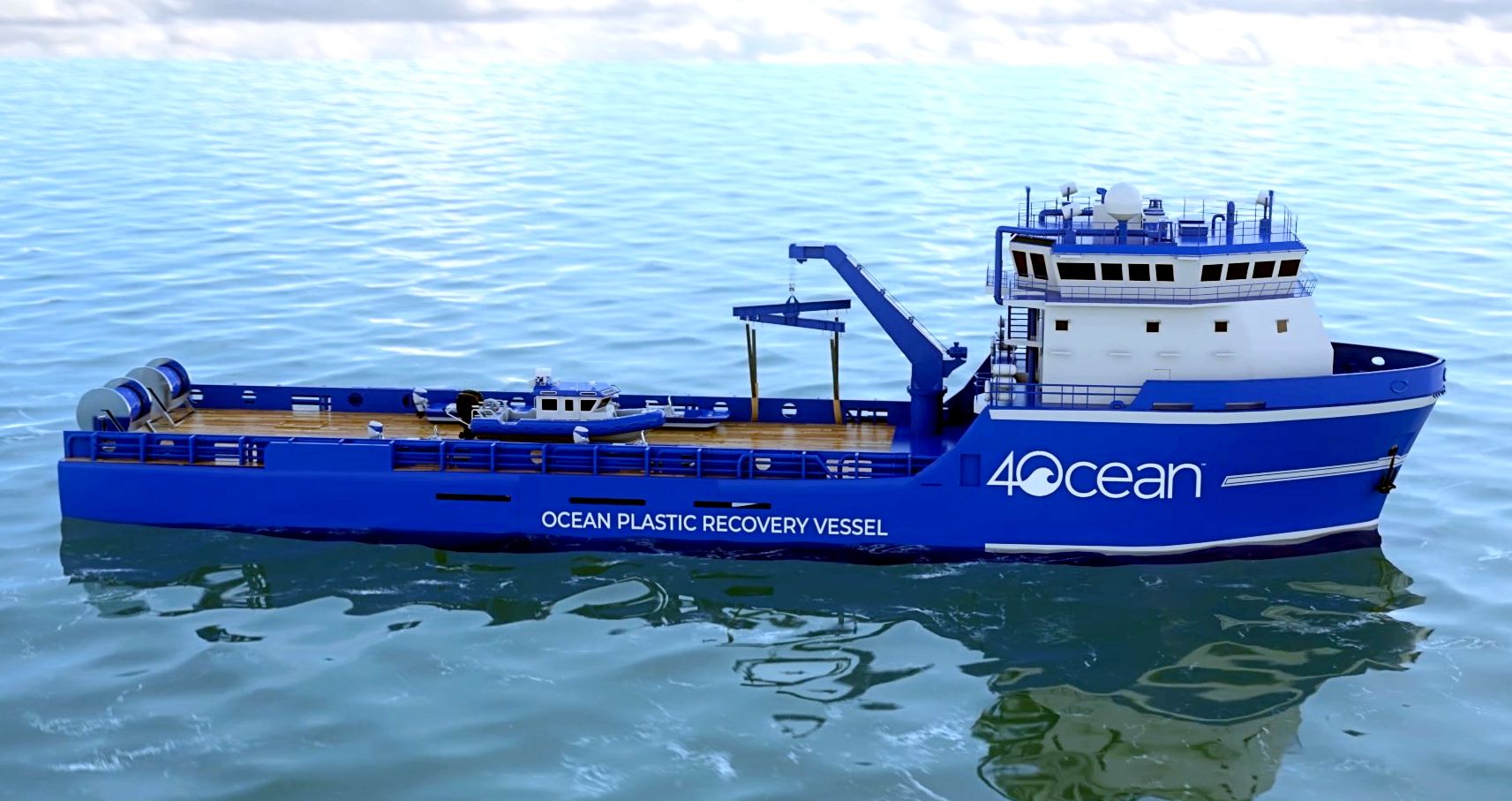 OFF THE SHELF - Will this oil rig service vessel fit the bill. If 4Ocean can muster enough equipment to do the job without the need for purpose designing, R&D and all that goes with developing a system to do a job, that could provide a short cut solution.
It is said that the Ocean Plastic Recovery Vessel could bring in 310,000 pounds in one trip to be carried on the deck for transportation to the nearest re-processing plant for recycling. So far, the poly-doos have managed to get things working. It is worth the effort just to see what might be accomplished to set a bench mark.
The vessel is equipped with 4 'panga' vessels, an open, outboard powered fishing boat, each 22-feet long, and an accompanying landing craft, which will place the booms in river mouth areas and pick out the trash they intercept. A unique amphibious excavator will be able to enter marshy estuaries, minimizing damage by floating on pontoons and using its customized claw to grab embedded plastic.
CLIMATE CHANGE
These days, global warming is a major consideration in any sustainable society aiming for a Circular Economy (CE). The concerns we would wish to share with the founders of 4Ocean is the fuel cost of recovery operations. The basis of a CE is that systems should recover waste and plough it back into the system without adding unduly to warming of the planet.
It is important then to record the cost of operations in terms of carbon footprints in relation to plastic footprints. That is all we are saying. Obviously, in order to be able to do so, one has to put a toe or two into the water, and the OPRV is a giant leap in the right direction. So well done on that. It is a logical progression, similar in direction to using zero carbon machines for the same purpose.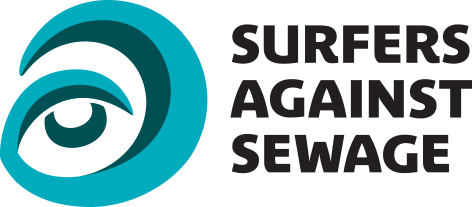 LINKS & REFERENCE
https://
This website is provided on a free basis as a public information service. copyright © Cleaner Oceans Foundation Ltd (COFL) (Company No: 4674774) 2019. Solar Studios, BN271RF, United Kingdom. COFL is a charity without share capital.