NORTH KOREAN FOOD CRISIS
ABOUT - CONTACTS - FOUNDATION - HOME - A-Z INDEX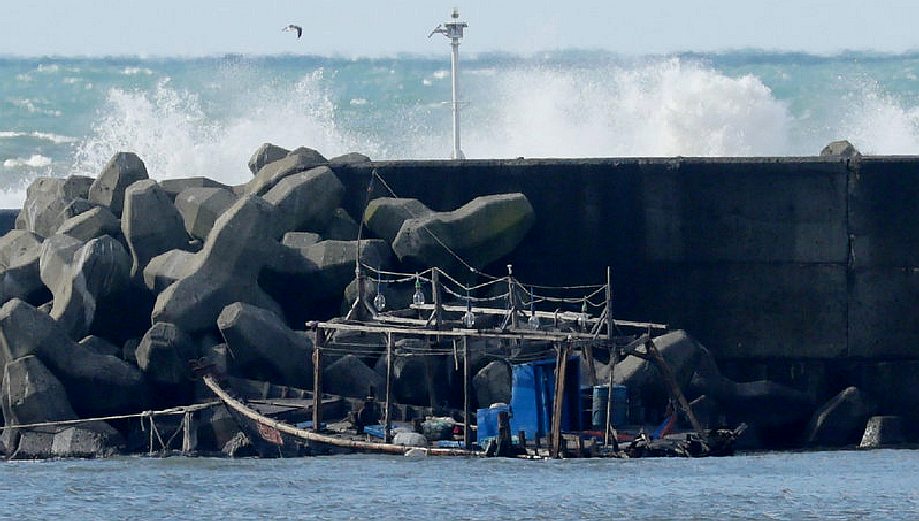 FISHING BOATS JAPAN - The wreckage of a boat is seen along a sea wall in Yurihonjo in Japan's Akita Prefecture on Friday. A number of boats thought to be from North Korea — including some carrying dead bodies — have washed up the Japanese coast in recent weeks. The numbers and condition of the crew of these boats is suggestive that something is seriously amiss in North Korea. But military overspending is nothing new. The UK is launching more warships, aircraft carriers and nuclear submarines than it can afford - while there is a housing crisis and mounting financial slavery, sentencing young families to a life of insecurity. It seems that Governments just cannot resist the glitz of a military parade, despite climate change and food security issues where spending is way down on the list. It is this kind of attitude also prevalent in the USA, China and some European countries that is, presumably, urging Kim Jong Un on, to be able to defend his country from what he sees as oppressive regimes all around North Korea. Perhaps he should take the fifth and opt out of the arms race Swiss style - perhaps we all should. Despite our different beliefs, we cannot let people starve.

NPR - SIGNS OF FOOD SHORTAGES: GHOST SHIPS ON JAPAN'S SHORES NOVEMBER 28 2017
A small wooden boat washed ashore in the Akita prefecture of Japan on Monday. Inside the ghost ship were the bodies of eight people, partially skeletonized.

The Japan Coast Guard said it was working to determine the nationalities of the dead, but a Japanese Coast Guard official told The Associated Press that one of the men was holding North Korean currency.

The boat washed ashore some 45 miles north of where another boat came ashore last week with eight men who said they were from North Korea, Reuters reports. They had been stranded with their squid catch, according to the AP.

Also this month, the coast guard reportedly rescued three North Korean fishermen whose boat had capsized. The bodies of two men were found on the shore of an island in the Sea of Japan, and Reuters says North Korean cigarettes and life jackets bearing Korean lettering were found nearby.

In response, the Japan Coast Guard says it is stepping up its watch.

"The coast guard and police have to cooperate to step up sea patrols around Japan," chief government spokesman Yoshihide Suga told the AP on Tuesday. "The government intends to improve this to ensure we can guard against suspicious boats or people arriving in Japan."

Satoru Miyamoto, a professor at Japan's Seigakuin University, told CNN there has been an increase in boats washing ashore in Japan in recent years.

"It's after Kim Jong Un decided to expand the fisheries industry as a way of increasing revenue for the military. They are using old boats manned by the military, by people who have no knowledge about fishing," Miyamoto told the broadcaster. "It will continue."

Seo Yu-suk, research manager of North Korean Studies Institution in Seoul, told Reuters that the incidents could be the result of food shortages in North Korea and old boats that are vulnerable to bad weather.

"North Korea pushes so hard for its people to gather more fish so that they can make up their food shortages," he said.

The recent spate of stray vessels is reminiscent of late 2015, when 12 wooden boats carrying decaying bodies were found along Japan's coast in the span of two months.

It's not always clear whether those aboard might have been gathering food or looking to defect. CNN reports that some North Korean fishermen rescued earlier in the month by Japanese authorities were returned to that country at the men's request.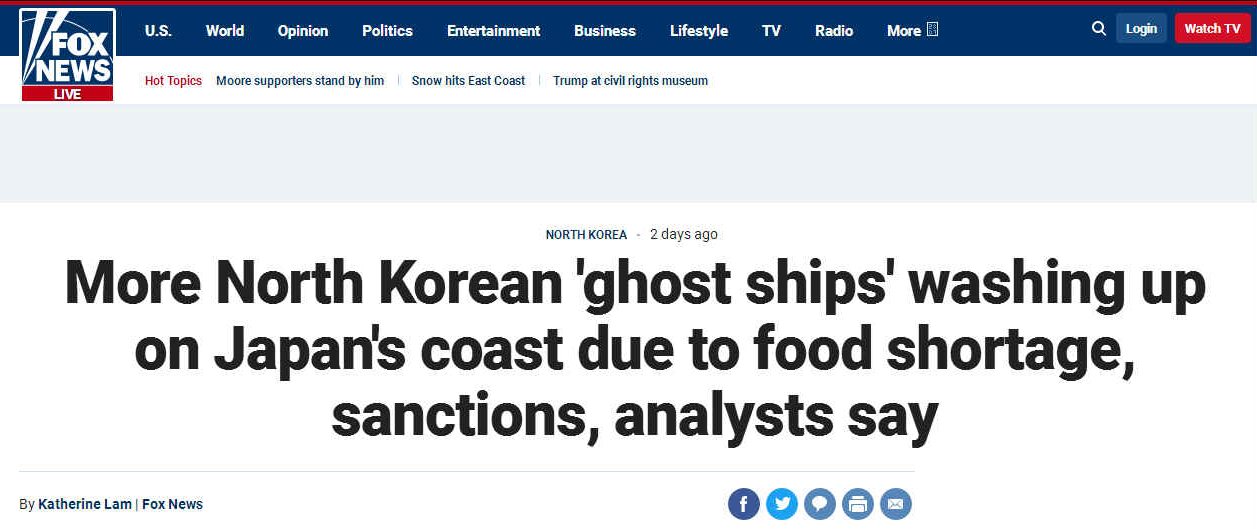 GHOST SHIPS - One can only begin to imagine what is driving these fishermen to the point where they starve to death.
FOX NEWS 6 DECEMBER 2017 - MORE NORTH KOREAN GHOST SHIPS DUE TO FOOD SHORTAGE SANCTIONS
The surge of North Korean "ghost ships" washing up along Japan's coast in recent weeks -- including some crafts filled with skeletal remains -- is due to the Hermit Kingdom's severe food shortages and the result of mounting sanctions against Kim Jong Un, analysts said Tuesday.

Three more bodies, believed to be those of North Koreans, were recovered off the coast of Sakata in Yamagata prefecture Monday, two days after a dilapidated empty boat washed ashore, Japan's coast guard said. The discovery is just one of 28 boats that have reached the Japanese shoreline facing North Korea this year -- about four more compared to last year. About 650 miles sit between North Korea and Japan's coast.

Usually, only empty vessels are found. But at least 18 bodies have been discovered this year. In late November, a 22-foot wooden boat was found containing eight bodies -- described as "skeletonized" because they were so decomposed.

The decrepit state of the 'ghost ships' and bodies has made it difficult for authorities to decipher how the ill-fated seafarers died and ended up in Japanese waters. Pyon Jinil, a North Korea watcher and writer, told AFP that North Koreans are left starving due to recent economic sanctions imposed by the United Nations in response to Pyongyang's nuclear and missile tests.

"Every North Korean person is now receiving only 300 grams of food per day," Pyon said. "In order to plug the shortages of staple food like rice and corn, they want to buy from China, but they don't have hard currency to buy food, either."

Toshimitsu Shigemura, professor emeritus of Waseda University and a North Korea expert, also noted the desperation to meet fishing harvest quotas has pushed fishermen to travel farther out. Kim Jong Un is seeking to make North Korea self-sufficient in food, but its sources of protein continues to fall. The rogue nation remains vulnerable to health problems caused by the lack of a varied, balanced diet.

"Fishermen are desperate to meet annual catch goals, which are elevated to higher levels every year," Shigemura said.

Pyon added: "Since then, fishermen have been frantically trying to meet [annual] catch goals, but what's different this year is that they are traveling to distant waters in their fragile boats."

Pyon said Kim Jong Un sold part of North Korea's fishing rights in the Yellow Sea to China to pump more foreign currency into the regime's economy. In turn, the despot told fishermen to "establish a fishing base in the Sea of Japan."

But the move might also be a violation of Japan's 200-nautical mile exclusive economic zone west of Japanese northern coasts, an area known for being a rich fishing ground.

But the North Korean boats can barely stand the rough seas during their long journeys and often fall apart before reaching Japan. By Katherine Lam - Fox News
SEOUL, South Korea — North Korea is suffering its worst drought in 16 years, a United Nations agency reported on Friday, raising fears of worsening food shortages in the country, where children and other vulnerable groups have been malnourished for years.

North Korea's production of staple crops for this year, including rice, corn, potatoes and soybeans, has been severely damaged by prolonged dry spells "threatening food security for a large part of its population," the agency, the Food and Agriculture Organization, said in a report prepared in collaboration with the European Commission's Joint Research Center.

Seasonal rainfall in the main cereal-producing regions is below that of 2001, when grain production fell to a record low of two million tons, Vincent Martin, the agency's representative in North Korea, said in a news release.

Although some rain has fallen this month, it was likely to be too late to allow the normal planting and development of main crops that would be harvested in October and November, the report said.

Because of the drought, the production of early season crops that are harvested in June, including wheat, barley and potatoes, dropped to 310,000 tons, more than 30 percent below last year's 450,000 tons, it said. The early season harvest usually accounts for 10 percent of the country's total annual cereal production.

"Increased food imports, commercial or through food aid, would be required during the next three months at the peak of the lean season, ensuring adequate food supply for the most vulnerable, including children and elders," the agency said in a statement.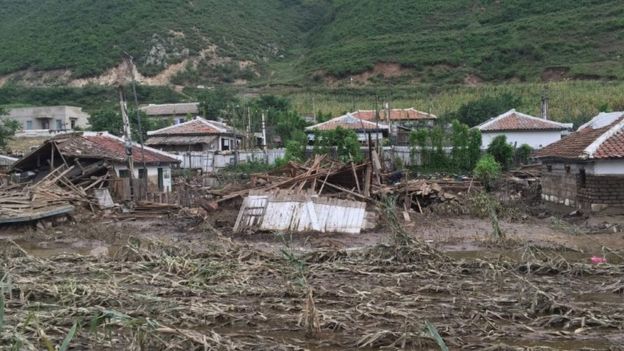 North Korea experienced chronic food shortages in the 1990s, when a famine caused by years of bad weather and economic mismanagement forced the country to issue a rare appeal for international help. By some estimates, more than a million people died in the famine.

The country has since allowed more market-oriented activities and encouraged trade with China to increase access to food. Its own food production has also improved in recent years. But humanitarian relief groups still call for donations, warning that shortages remain widespread.

But international donors have become increasingly reluctant to provide humanitarian aid in recent years, as North Korea has continued to test nuclear weapons and missiles in defiance of United Nations resolutions. In September, after the North's fifth nuclear test, South Korea did not offer humanitarian aid to tens of thousands of flood victims in North Korea, saying that the country should divert the money spent on weapons to buy food for its people.

President Park Geun-hye took a hard-line stance on the North, but under President Moon Jae-in, a liberal who took office in May, the South Korean government has indicated it will be readier to consider humanitarian aid.

But North Korea did not appear to be helping itself. It has not responded to the South Korean proposal on Monday that the two sides hold military and humanitarian talks on the border to discuss easing tensions.

The South's Defense Ministry had wanted to hold a military dialogue with the North on Friday. After receiving no response, it said it was willing to wait for several more days.

North Korea has not yet reported any damage from the drought. Instead, its main state-run newspaper, Rodong Sinmun, urged the country on Friday to produce more goods locally, especially raw materials and fuel, to overcome what it called "barbaric" international sanctions pushed by the United States.

In a separate commentary, the newspaper criticized Washington's efforts to pressure China to use its economic leverage to force the North to abandon its nuclear and missile programs.

The American tactic will never break the Communist neighbors' "friendly ties sealed in blood," it said, referring to when China and North Korea joined to fight the Americans during the 1950-53 Korean War. The newspaper also warned that the Chinese would gain little if they succumbed to pressure from the United States and hurt their neighbor.

Despite United Nations sanctions, North Korea's external trade grew by an estimated 4.7 percent to $6.55 billion last year, the Korea Trade-Investment Promotion Agency, a government-invested organization in South Korea, said on Friday.

North Korea's trade with China grew 6.1 percent to $6 billion last year, the agency said. China accounts for more than 90 percent of the North's external trade.

Also on Friday, South Korea's central bank, the Bank of Korea, said that the North Korean economy grew by about 3.9 percent last year. That was the highest annual growth rate the Bank of Korea has reported for the North in 17 years and was another indication that the economy there has been growing under its leader, Kim Jong-un.

Economists caution that it is difficult to offer reliable economic growth estimates for North Korea because it does not release its economic data. Analysts have often said the central bank's estimates on North Korean economic growth are too conservative.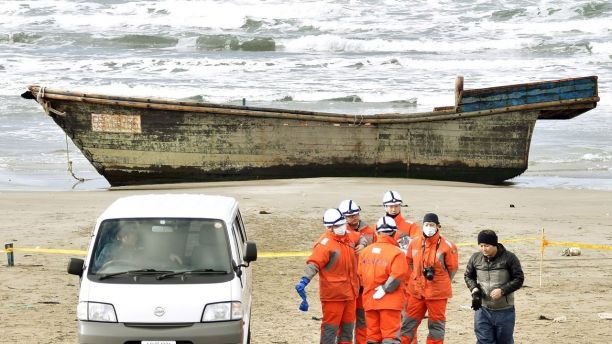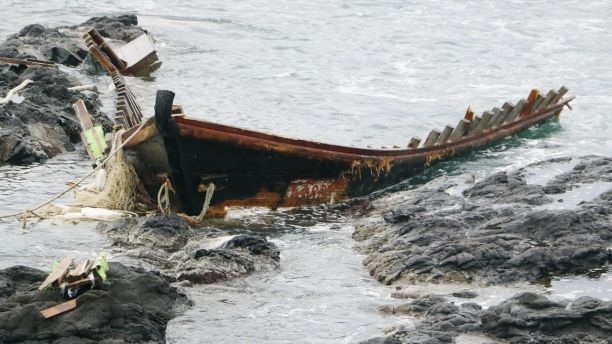 BBC NEWS - SEPTEMBER 13 2016 : NORTH KOREAN FLOODS DISPLACE TENS OF THOUSANDS
Aid agencies have warned that North Korea is facing a humanitarian disaster after tens of thousands of people were displaced by flooding.

The UN and the International Red Cross say the government has reported 133 deaths with nearly 400 people missing and homes and crops destroyed.

Rescue teams have been unable to reach some of the worst-hit areas.

North Korea already has chronic food shortages and is heavily dependent on foreign aid to feed its population.

The UN has allocated $8m this year for humanitarian aid in the isolated country.

The flooding, triggered by the recent Typhoon Lionrock, comes as North Korea faces global anger for conducting its fifth nuclear test.

Friday's detonation, believed to be the North's biggest test so far, is expected to lead to a tightening of sanctions.
Floods 'destroyed everything'

The worst flooding is along the Tumen river, which borders China. Many areas in Musan and Yonsa counties are entirely cut off, said the UN.

Chris Staines, who is leading a Red Cross delegation in North Korea, said the region was facing "a very major and complex disaster".

"The floods came through with such force, they destroyed everything in their path," AFP quoted him as saying. In some villages close to Hoeryong City there was "barely a building left unscathed".

"People displaced from the floods are now in a very difficult situation and there are real risks of secondary disasters, particularly relating to people's health," he added.

The UN's Office for the Co-ordination of Humanitarian Affairs (OCHA) has said 140,000 people are "in urgent need of assistance".

Murat Sahin, a UN official in North Korea, said the scale of the disaster was "beyond anything experienced by local officials".

North Korean state media said people are experiencing "great suffering" in the region.

A week after the disaster struck, state media told citizens about the extent of the floods and launched a "200-day" campaign to rebuild affected areas.

According to one report from state news agency KCNA, the campaign means that workers have been diverted from many of North Korea's set-piece construction projects and sent to Hamgyong Province to shore up river banks and build new homes.

Tuesday's main evening news showed labourers hard at work in what could easily be a scene orchestrated for the cameras. Workers dug and shifted mud in front of propaganda banners, while a uniformed musical troupe sang in the background.

However, the emergency is not the main news story in the country. That honour was given to Supreme Leader Kim Jong-un's visit to a farm, which was seen heaving with ripening crops.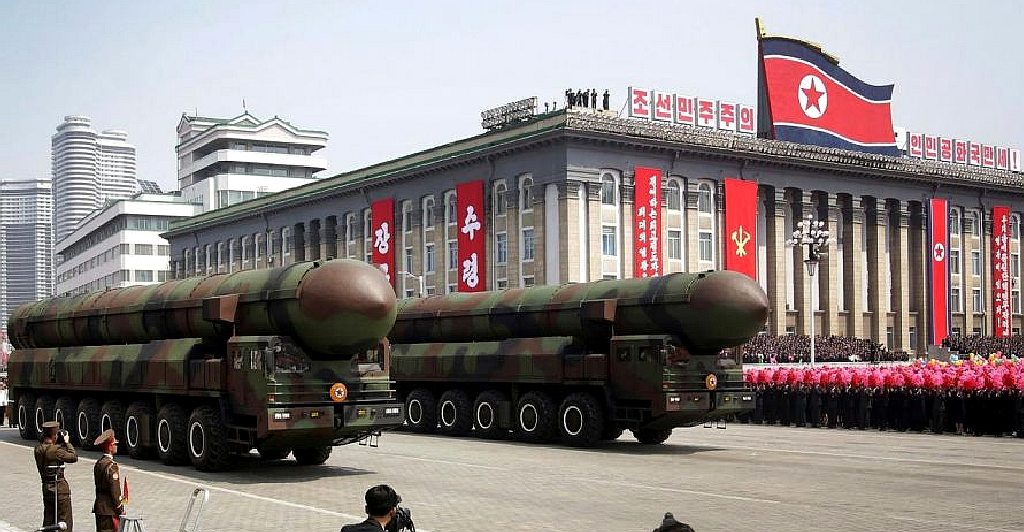 NATIONAL PRIDE - Perhaps the people of North Korea would rather have missiles than food on their plates. Or, perhaps like most of those dominated by politicians and vested interests, the people get no choice.
LINKS & REFERENCE
http://www.bbc.co.uk/news/world-asia-37335857
https://www.nytimes.com/2017/07/21/world/asia/north-korea-drought-food-shortages-grain.html
https://www.npr.org/sections/thetwo-way/2017/11/28/566940762/ghost-ships-turn-up-along-japanese-coast-likely-from-north-korea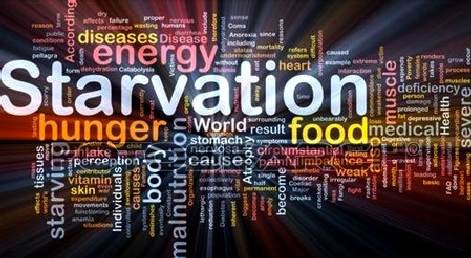 This website is provided on a free basis as a public information service. Copyright © Cleaner Oceans Foundation Ltd (COFL) (Company No: 4674774) December 2017. Solar Studios, BN271RF, United Kingdom. COFL is a charity without share capital.