MARITIME INNOVATIVE TERRITORIES
INTERNATIONAL NETWORK
ABOUT - CONTACTS - FOUNDATION - HOME - A-Z INDEX
LOCATION MAP: This map shows the approximate location of around 20 MITIN member organizations spread across the globe. See their contacts below.
The Maritime Innovative Territories International Network (MiTiN) was created in July 2012 in Brest (France).
The organization operates in a flexible and open fashion in the hope of achieving greater efficiency. MiTiN comprises of around 20 maritime territories worldwide represented by public authorities, scientific organisations and economic agencies as listed below.
MiTiN in another organization aiming at taking up the challenge of a sustainable economic growth – a blue economy - for the benefit of territories and with the support of innovation, the key for a new economy. The planet needs drivers like MiTiN if the blue economy drive is to rise to the challenge of feeding our growing population.
Their maritime activities are concerned with the concept of blue growth: exploitation and production of marine bio-resources, sustainable transport, maritime safety and security, renewable marine energies, marine instrumentation and information technologies.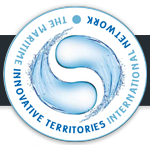 MEMBERS & CONTACTS A-Z 2017
ARGENTINA
Provincia del Chubut
Av. Sarmiento Nº 493
U9103ASE
Rawson, Argentina

Santiago Miguelez - Provincia del Chubut
Email: argentina@mitin-network.org
CHINA
GUANGDONG & FUJIAN PROVINCE

HD-TECH
10-12 rue du bois chaland
91090 LISSES
France

Gilles TISIN - HD-TECH
Email: china.guangdong@mitin-network.org

QINGDAO

china.qingdao@mitin-network.org

Ocean University of China - OUC
5 Yushan Road
266003
Qingdao, China
Rui Chen - Ocean University of China - OUC

SHANGHAI
Shanghai Maritime University
1550 Haigang Avenue, Linggang Harbour
201306
Shanghai, China

Tianhao Tang - Shanghai Maritime University
Email: china.shanghai@mitin-network.org
DENMARK

Maritime Development Center of Europe / Europas Maritime Udviklingscenter
Amaliegade 33
DK-1256
Copenhagen, Denmark

Steen Sabinsky
Email: denmark@mitin-network.org
FRANCE

TECHNOPOLE BREST IROISE
525 av. Alexis de Rochon
CS 83809
29238 BREST Cédex 2, France

Eric VANDENBROUCKE - TECHNOPOLE BREST IROISE
Email: france@mitin-network.org

GERMANY

Maritimes Cluster Norddeutschland
c/o WTSH GmbH Lorentzendamm 24
D-24103
Kiel, Germany
Gunnar Tietze
ITALY
Alliance Française
Via Pisanelli, n. 9
Taranto, Italy

Giuseppe Albenzio - Alliance Française
Email: italy@mitin-network.org
MEXICO - VERACRUZ

Tecnopolo Maritimo de Tuxpan
Tuxpan, Mexico

Vidal Elias - Tecnopolo Maritimo de Tuxpan
Email: mexico@mitin-network.org

PORTUGAL
Oceano XXI
Av. da Liberdade
4450 718 Leça da Palmeira LECA DE PALMEIRA
Portugal
Rui AZEVEDO - Oceano XXI
4450 718 Leça da Palmeira

Email: portugal@mitin-network.org
PORTO

University of Porto
Praça Gomes Teixeira, 4099-002
4990002
Porto, Portugal

Jorge Gonçalves - University of Porto
Email: Portugal.porto@mitin-network.org
QUEBEC
Technopole Maritime du Québec
203-125 De L'Evêché
G5L 4H4
Rimouski, Canada
Email: quebec@mitin-network.org
SPAIN - BARCELONA

CIMNE – International Centre for Numerical Methods in Engineering
Campus Norte UPC C/ Gran Capitan
S/N 08034
Barcelona, Spain

Jesús Carbajosa
Email: spain.barcelona@mitin-network.org

GRAN CANARIA

Plataforma Oceánica de Canarias / Oceanic Platform of the Canary Islands
Carretera de Taliarte
s/n. 35200
TELDE - GRAN CANARIA, Spain

David Horat
Email: spain.grancanaria@mitin-network.org

UNITED KINGDOM - PLYMOUTH

uk.plymouth@mitin-network.org
University of Plymouth
Centre for Marine and Coastal Policy Research, School of Marine Science and Engineering, University of Plymouth, Room A517, Portland Square, Drake Circus
Plymouth, PL4 8AA, United Kingdom
Gilian GLEGG - University of Plymouth

SOUTHAMPTON
Marine South East
Chilworth Business Incubator, 2 Venture Road, Southampton Science Park
Southampton, SO16 7NP, United Kingdom

Iain Shepherd
Email: uk.southampton@mitin-network.org

USA
The Maritime Alliance
2877 Historic Decatur, Suite 200
CA 92106
San Diego, United States

Michael B. Jones
Email: usa@mitin-network.org

VIETNAM

Institute of Marine Environment and Resources
246 Da Nang Street
Hai Phong City, VietNam

Tran Dinh Lan - IMER - Institute of Marine Environment and Resources
Email: vietnam@mitin-network.org
2ND INTERNATIONAL SYMPOSIUM - INNOVATION & BLUE GROWTH EVENT
Being aware that a sustainable use of the Ocean is one of the main challenges of the 21st century and requires strengthened cooperation at all levels, some 20 maritime territories created the "Maritime Innovative Territories International Network" (MITIN) in July 2012.

MITIN rationale is to mobilize expertise in order to contribute to the implementation of a new maritime economy. A better understanding of the ocean will enable a sustainable use of its resources to address the main global challenges: food, environment, energy and development.

The Network organized its 1st symposium in Qingdao in October 2013. Entitled "Innovation & Blue Growth", this event gathered among the best experts from the scientific, economic and public spheres including international organizations – the IOC of UNESCO, the Convention for Biological Diversity, the World Bank – to identify concrete actions on two pillars of the Blue Growth strategies: oceanography and marine bio-resources.

The second edition of the MITIN symposium will be held in Brest on October 13th 2014, in the framework of the international week of science and marine technology "Sea Tech Week".

This edition is organized under the motto: "Innovation, Cooperation and Blue Growth". It aims at creating synergies between initiatives carried out by MITIN members and partners, international organizations, scientific and interest networks to increase their respective impacts. Building on the results of the 2013 edition, two domains will be more particularly analysed: the applications of biotechnologies and operational oceanography. Future cooperation actions will be discussed during the conclusion session of the symposium.

Moreover, in addition to the Network symposium, conferences, workshops and booths are organized during the week. They constitute as many opportunities for the participants to pursue their exchanges on topics of interest for the Network: energy and marine renewable energies, underwater and extreme environments, use and preservation of bio-marine resources, ocean observation and cartography among others.

Thus, over one week, MITIN members and partners will benefit from a concentration of expertise to develop projects and to set up the action plans of the network for the 2014-2015 time lapses.

Sustainable development of the Ocean requires a strong cooperation between scientific, economic and public stakeholders, from the local level to the international level. These are the objectives of the 2nd MITIN symposium and of the Sea Tech Week as a whole.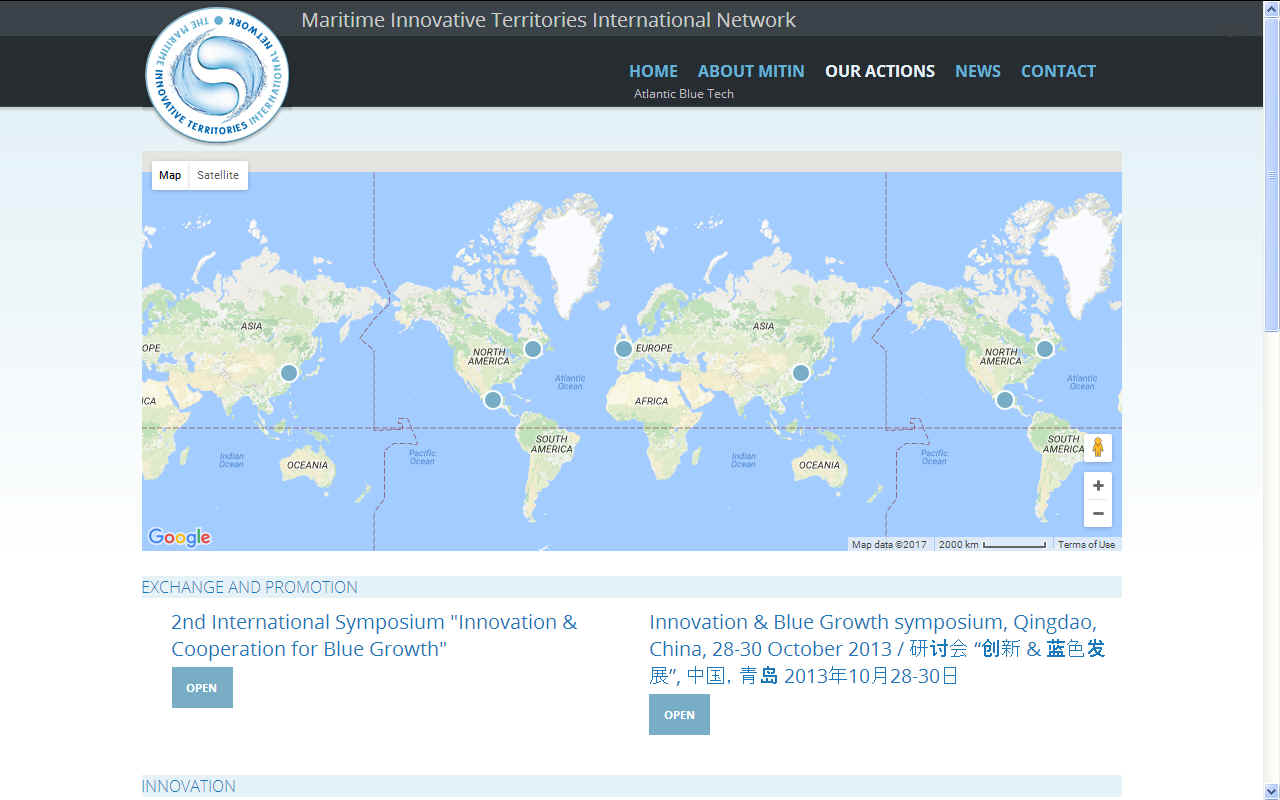 MITIN LINKS
Web: http://www.mitin-network.org/
Email: contact@mitin-network.org
YOUTUBE
LINKS & REFERENCE
http://www.mitin-network.org/
https://oceanconference.un.org/
http://www.globaloceansactionsummit.com/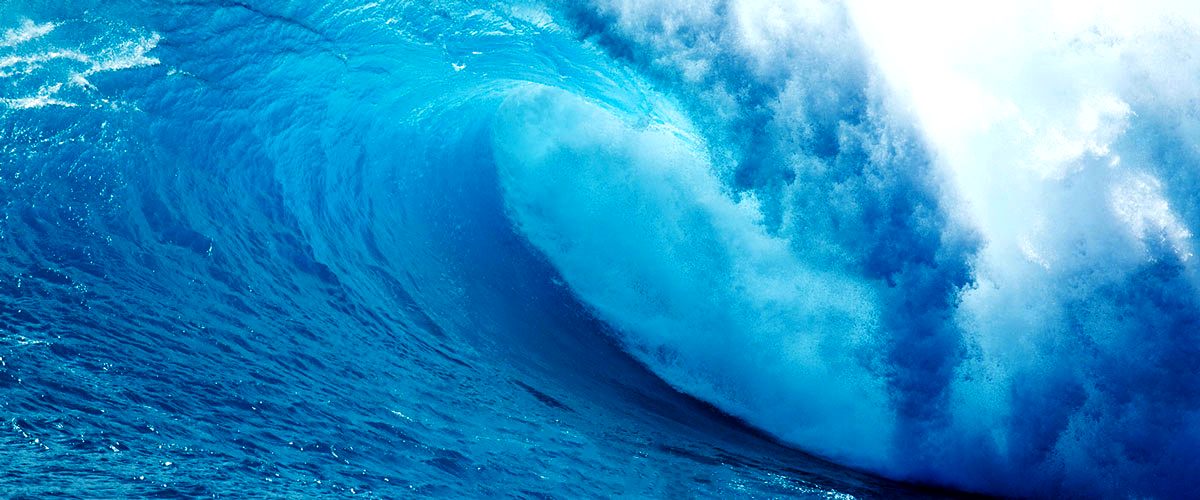 This website is provided on a free basis as a public information service. copyright © Cleaner Oceans Foundation Ltd (COFL) (Company No: 4674774) 2017. Solar Studios, BN271RF, United Kingdom. COFL is a charity without share capital. The names AmphiMax™, Miss Ocean™, RiverVax™ and SeaVax™ are trade names used under license by COF in connection with their 'Feed The World' ocean regeneration campaign.