SUNGLASSES
ABOUT - CONTACTS - FOUNDATION - HOME - A-Z INDEX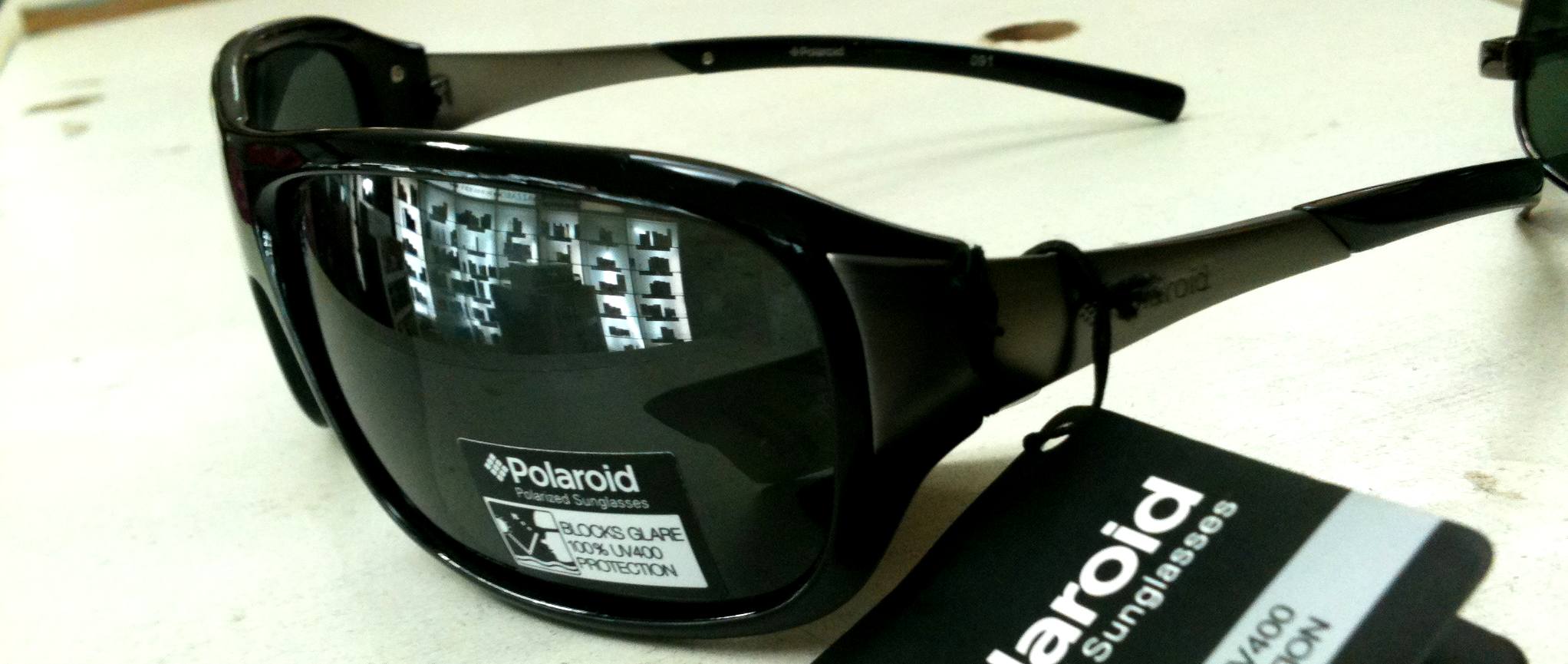 POLAROIDS - Visible light waves from the sun travel in all directions. When this scattered light meets a horizontal surface, like a road or water, a large portion of the light is reflected with horizontal polarization. This horizontally-polarized light is seen as white glare, and masks light that is useful to the human eye, reducing visibility. By using a sheet of vertical polarizing material, the horizontally-polarized component can be significantly attenuated, reducing the overall light level reaching the eye. This improves contrast, and thus perception of the scene.
In days gone by sun glasses were made of glass and metal, sometimes with bone or shell as the arms that lead from the frames to the ear. Reading glasses and other corrective lenses help millions of people enjoy a normal life. Sunglasses also play an important part in making life more comfortable, but they have also become a fashion accessory.
The idea of sunglasses, or sun glasses was to block out harmful ultra-violet rays. They are a form of protective eyewear designed primarily to prevent bright sunlight and high-energy visible light from damaging or discomforting the eyes. They can sometimes also function as a visual aid, as variously termed spectacles or glasses exist, featuring lenses that are colored, polarized or darkened.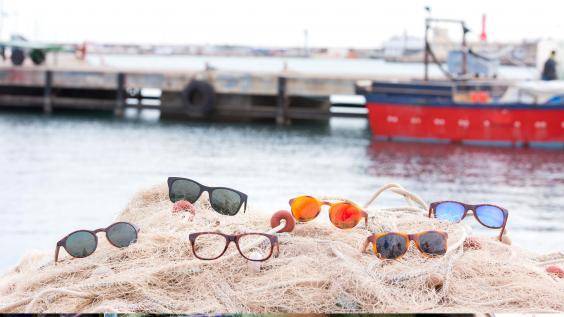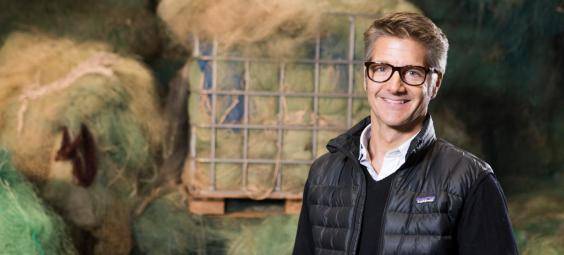 THE INDEPENDENT NOV 2017

Off the coast of Catalonia, an intriguing experiment in the circular economy is taking place. Dozens of fishing vessels are heading out to sea and bringing back tonnes of plastic waste alongside their usual haul.

The plastic is then used as the raw material to make recycled designer sunglasses for Barcelona-based company, Sea2see.

Thanks to agreements with Catalonian port authorities covering 22 ports, the company helps fishermen across the region bring in around a tonne of plastic waste every three days.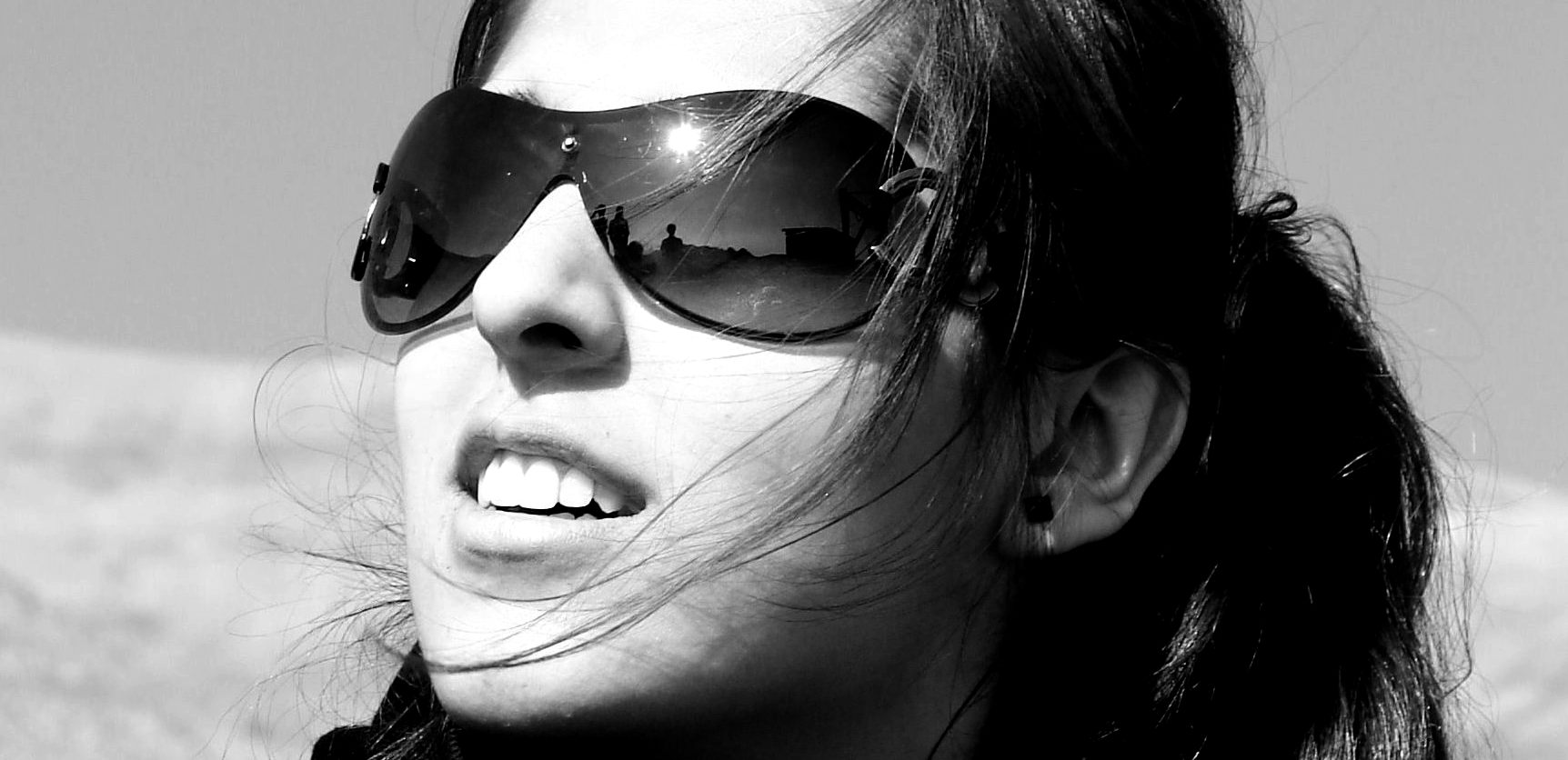 About 10kg of waste is collected for each pair of glasses it sells. Sea2see separates what it can use for the glasses and the rest is sold off to other companies for use in different processes such as manufacturing nylon thread.

More than 90 per cent of the material the fishermen collect can be recycled, though items such as metallic ship ropes prove difficult, the company's founder Francois Van den Abeele says. Usable plastic is reformed into pellets, which are then melted and used to make the glasses by Sea2see's partner in Italy.

"Fishermen have had a bad reputation for contributing to ocean pollution by discarding their nets, so they are really proud to be a part of what we are doing," Van den Abeele tells The Independent. "The aim is that everything that goes out to sea comes back to shore, which has not always happened before."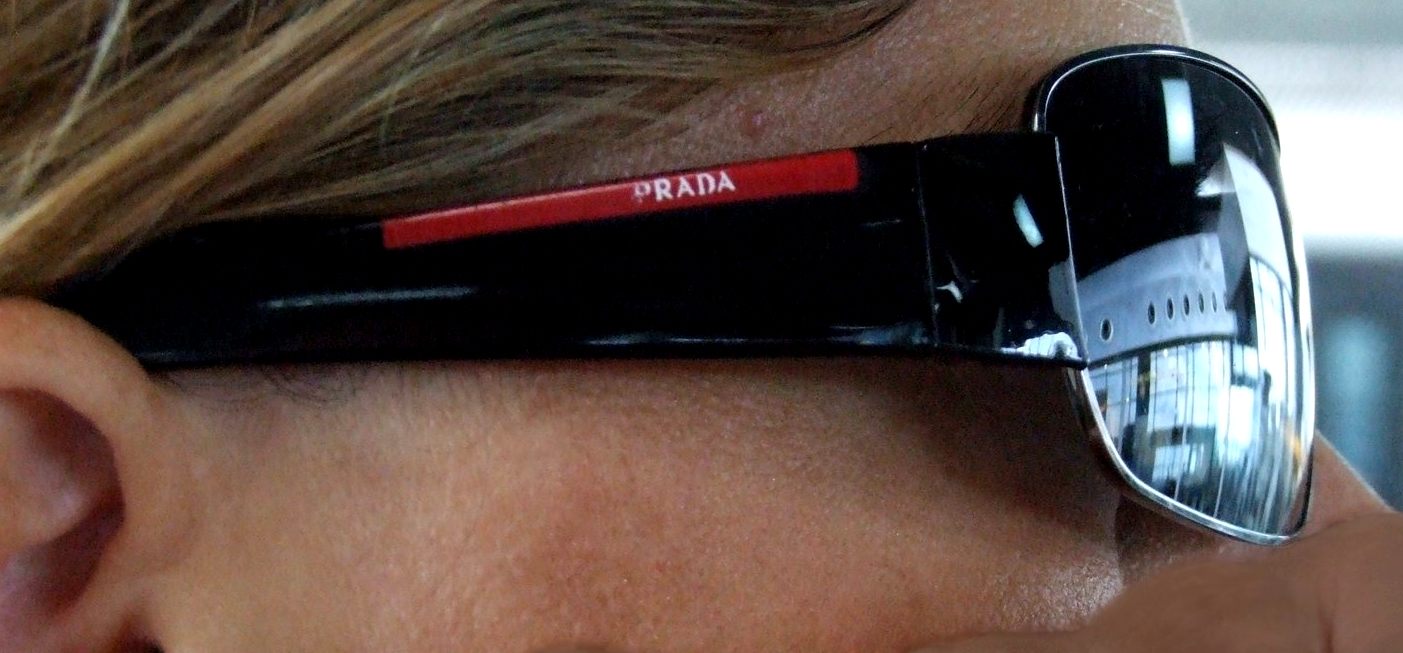 The nets that trawling boats frequently leave in the sea act as magnets for the 8 million tonnes of plastic detritus estimated to be thrown into the world's oceans each year. They create islands of waste that trap hundreds of thousands of sea mammals and fish. Plastic is also ingested by aquatic animals, such as sea turtles, who mistake it for viable food.

"I've lived a lot of my life by the sea, around the oceans," Van den Abeele says. "So I've been aware of the problem for some time."

Van den Abeele worked for many years making documentaries in places such as Angola, which at the time had just exited 30 years of civil war. "We went to places that had experienced really difficult times and tried to show the positive stories," he says.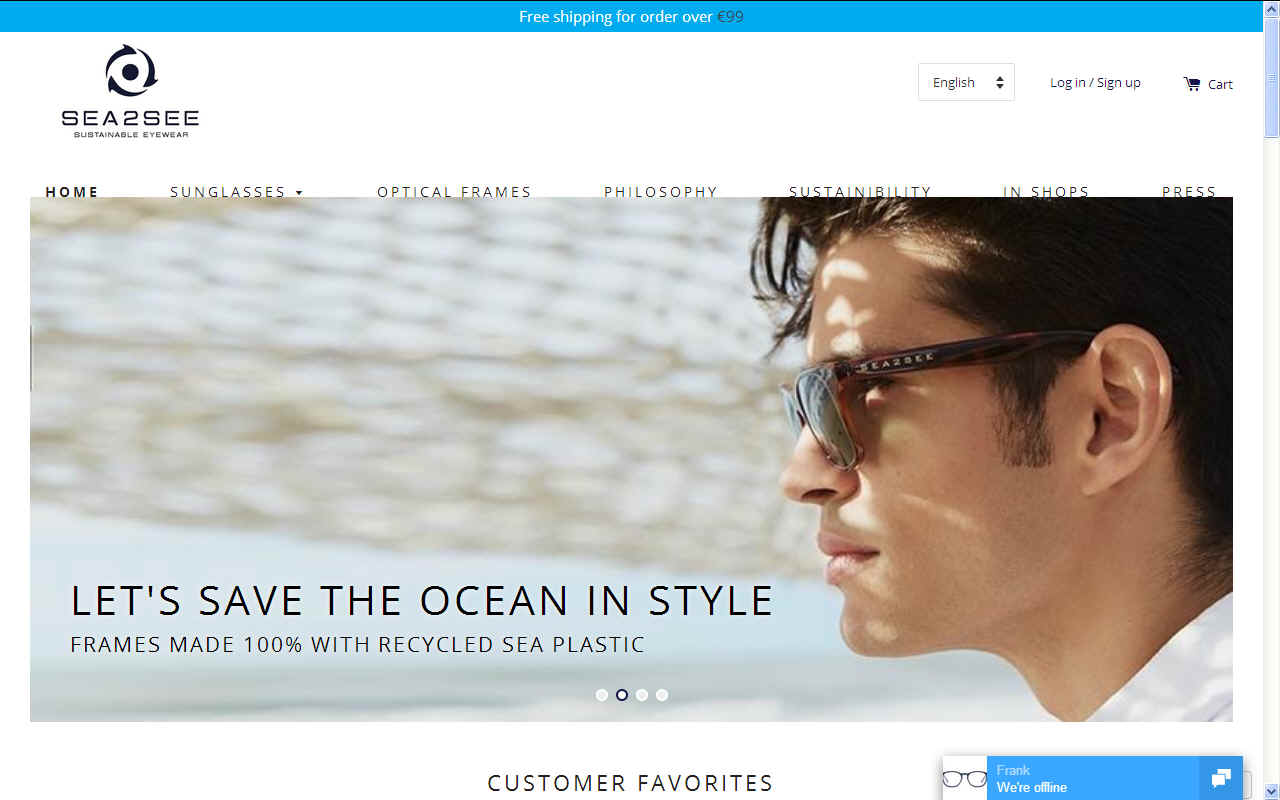 As a filmmaker by trade, he admits that just a couple of years ago he "didn't have a clue" about the eyewear industry, but he knew he wanted to create a brand that had a social impact.

"I've got two kids and I see what's happening to the planet," he says. "Eyewear is a €100bn-plus industry with big profit margins. The whole product is made of plastic, which can take hundreds of years to biodegrade, and yet almost nothing is being done about sustainability.

"Fashion is the second most polluting industry in the world after oil and gas, but a lot of fashion companies' sustainability efforts are just greenwash," he says.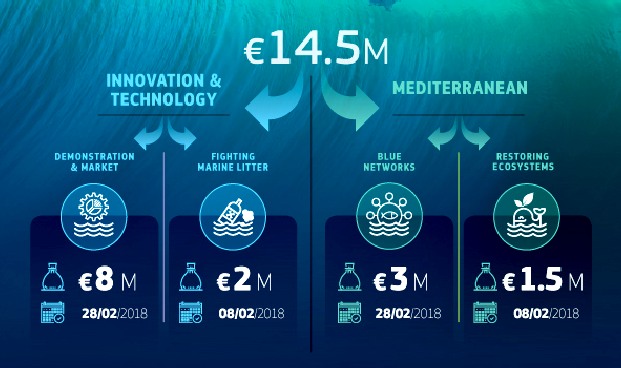 Ellen MacArthur's stark warning that by 2050 there could be more plastic in the oceans than fish, particularly stuck in Van Den Abeele's mind. He read up on brands trying to implement the circular economy and developed the idea for Sea2see.

Then he went out on trawling vessels to work with fishermen and figure out what they needed in order to transform his plan into a reality. After agreements with the ports, Sea2see put in place collection points across Catalonia and began processing the plastic.

Van Den Abeele also saw sunglasses as a good way to spread a sustainable message via social media, while at the same time promoting his product.
"We have a society moved by ego; it's propelled by the number of likes you get. Our product is quite literally in the middle of your face and it's making a really clear statement."

It hasn't been easy convincing people that the idea would work, however. "When I started, people thought I was crazy," he says. "Ten months ago the industry was laughing at me."

But he proved them wrong. Now Sea2see glasses are on sale in Spain, Italy, the Netherlands and Belgium. Van Den Abeele is also in negotiations with Australian and US distributors, and Sea2see recently made it into the final rounds of the Chivas Venture awards, which seek to highlight new businesses making a positive social impact.

His sunglasses also recently made an appearance at a UN conference, courtesy of the Belgian deputy prime minister, who wore them on stage and urged delegates to support firms like Sea2see.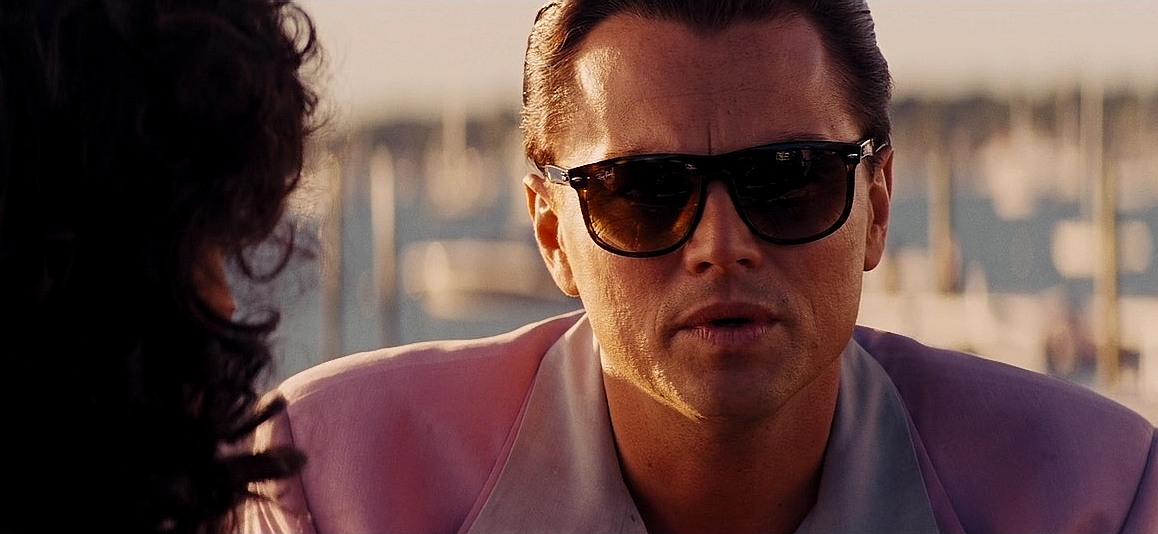 Looking ahead, Van den Abeele wants to expand the company's product range into areas like goggles for skiing, snowboarding and other action sports – markets he believes have a natural affinity with his company's story.

At a "cautious" estimate Van den Abeele hopes to sell 25,000 pieces this year, which would mean turnover of around €2m, but any new deals in Australia or the US could double this, he says.

In the year ahead he wants to expand the company's waste-collection efforts beyond Spain and has spoken with authorities in Senegal about helping local fisherman there collect plastic, which would be processed and sold locally. The company's business model is circular in other ways as well – a percentage of sales will go back to the local community. And fishermen, naturally, get free pairs of glasses.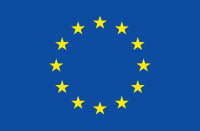 LINKS & REFERENCE
info@sea2see.org
https://www.sea2see.org/
https://en.wikipedia.org/wiki/Sunglasses
http://www.independent.co.uk/news/business/indyventure/plastic-waste-pollution-ocean-make-designer-sunglasses-see2sea-catalonia-a8048836.html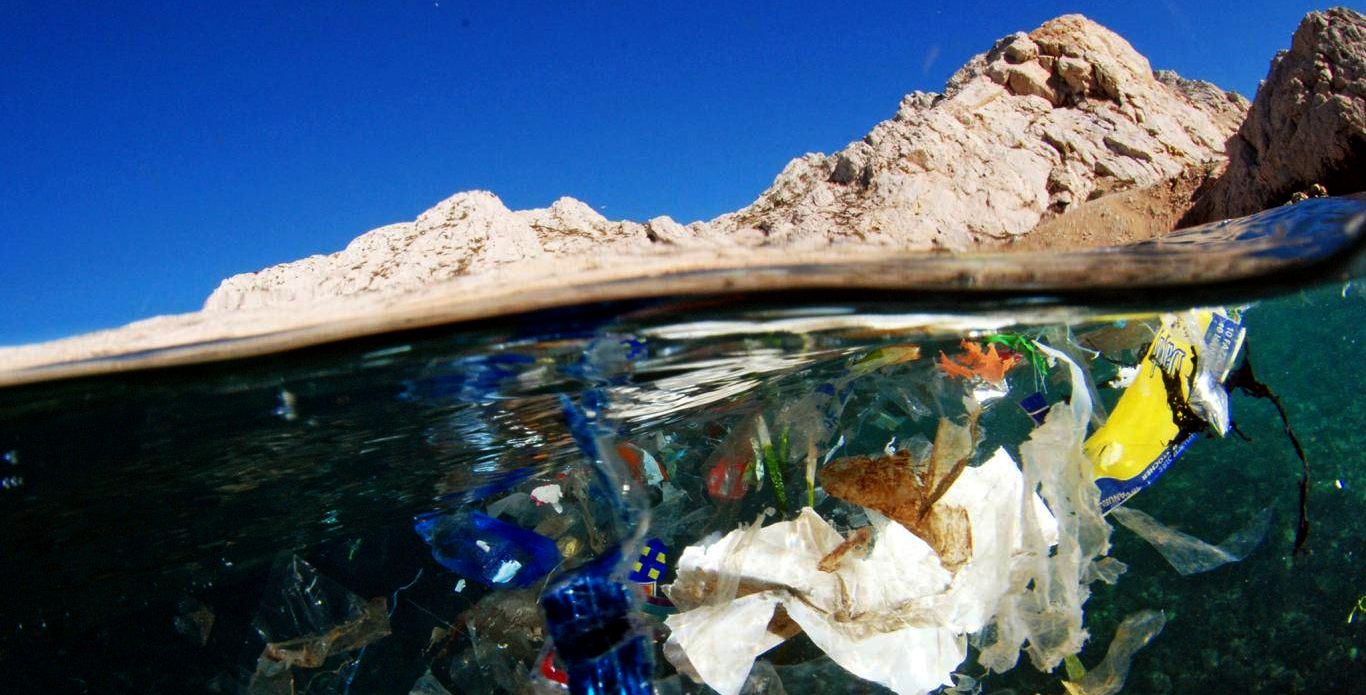 MEDITERRANEAN - Marine litter in the Mediterranean is a big problem, but could be a bountiful harvest if there was a cost effective way of collecting floating debris to recycle as sunglasses and a whole host of other articles that are made of plastic.
This website is provided on a free basis as a public information service. copyright © Cleaner Oceans Foundation Ltd (COFL) (Company No: 4674774) 2017. Solar Studios, BN271RF, United Kingdom. COFL is a charity without share capital. The names AmphiMax™, RiverVax™ and SeaVax™ are trade names used under license by COF in connection with their 'Feed The World' ocean cleaning sustainability campaign.