IPR STRATEGY - HORIZON 2020
ABOUT - CONTACTS - CLIMATE - CROWDFUNDING - DONATE - FUEL CELLS - HOME - HYDROGEN
Please use our A-Z INDEX to navigate this site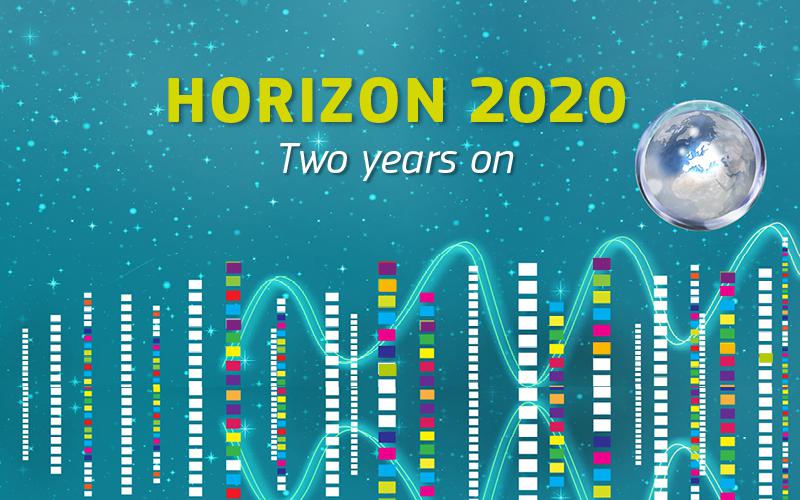 WARNING: APPLYING FOR EU GRANTS IS AN EXTREMELY COMPLEX AND TIME CONSUMING, HENCE EXPENSIVE, EXERCISE THAT IS NOT SUITABLE FOR START UPS - WHERE (SOMETIMES) THE COMMISSION SIMPLY WANT VOLUME APPLICATIONS THAT GIVE THEM A WIDER CHOICE. THERE IS NO MECHANISM FOR TESTING A POTENTIAL IDEA FOR ACCEPTANCE, OTHER THAN APPLYING UNDER ONE OF THEIR GENERAL HEADINGS. UNLESS A CALL IS 100% ON POINT AND YOU HAVE THE FUNDS TO PUT TOGETHER WHAT AMOUNTS TO AN INTRICATE BUSINESS PROPOSAL - WHY RISK WHAT LIMITED RESOURCES YOU HAVE - CONSIDER INSTEAD, CROWD FUNDING OR COMMERCIAL SPONSORSHIP. SOCIAL R&D IS NOT A COMMERCIAL INVESTMENT, MEANING THAT MONIES RAISED FROM BANKS OR VENTURE CAPITALISTS CANNOT DO ANYTHING ELSE BUT LEAD TO INSOLVENCY AND TAKEOVER, BY TECH HUNGRY VULTURES!
Horizon 2020 applicants need to think about their IPR before, during and after any application for funding - and after the conclusion of any collaborative project.
Every Horizon 2020 project application must present an IPR (Intellectual Property Rights) strategy.
Should the project be selected for funding, any IPR strategy is expected to be reflected in the Consortium Agreement.
The strategy must reflect potential IPR issues that may result from the suggested project.
More often than not, applicants tend to view the IPR strategy as an unwanted necessity and do not invest the necessary time and effort required to address what is a hidden point score down in a way to assuage any examiner.
Many applicants go the 'easy route' by stating in the proposal that IPR will be addressed at a later stage. Indeed, we have done that, but then discovered you lose points, in a points scoring system, can you afford to drop any?
In reality, most applicants address IPR strategy when preparing the consortium agreement (typically done after the project is selected for funding) or even later on, during the project's execution. The fact this is stated on the EC website is confusing at best, lulling the unwary into a false sense of security.
Imagine the glee of an examiner when he is scoring a project that he or she does not like, in preference to another, giving them the excuse to justify other points knock-downs. So, don't give them that opportunity.
How then do you develop a successful IPR strategy for Horizon 2020 projects?

Firstly, you need to be in no doubt as to what IPR refers to. Essentially, anything that was developed prior to or during the project may be considered intellectual property (IP). By way of example the list of IPs can include, but are not limited to:
- Patents
- Copyright and related rights
- Trade marks or names
- Know-how is much the same as a trade secret, it is knowledge of the subject that is not published
- Trade secrets are procedures or design features that are not patent or copyright protected.
- Designs as drawings or photographs of an actual product
- Drawings of engineering or other design features
- Reports are the subject of copyright protection if properly marked
- Methods of research and developments
- Documented data or a database is subject to copyright
- Description of inventions and discoveries is subject to copyright
Once any of this list of items are created, someone either owns the rights to the specific IP or can, or should own (or administer) these rights, by designation and agreement.
Why is it so important to prepare an IPR strategy ahead of time?
When we refer to collaborative research projects, it is of the utmost importance to clarify who owns what IPR to begin with, so as to settle, or avoid any (potential) disputes that may result from the collaborative development of new Intellectual Property (IP).
Properly attending to the above IPR issues during the proposal development process is important for the following reasons:

1. Many Projects depend on the use and development of IP provided by some partners.
2. The consortium will be well aware of the potential IPR arrangements and potential conflicts ahead of time, and there will be sufficient time to discuss and agree on any issues if needed.
3. In case there are any conflicts, it is advisable to resolve them as soon as possible. Attending to conflicts only when the project is already funded may lead to unwanted IPR-related disputes and may not enable a smooth execution of the project.
4. During the evaluation phase – a well prepared IPR strategy leaves a better impression on the reviewers. Not only that, it may also reflect on the overall presentation of the project.
5. The IPR strategy presented in the project proposal will serve as the best basis for forming the IPR chapter in the Consortium Agreement.


What is an IPR strategy?
Having established that there is a need for an IPR strategy, the next point of focus is what one should consider when planning the project's IPR strategy.

Most importantly, the project's IPR strategy is relevant to some, if not all, of the members of the project.
Therefore, this strategy must be discussed between the partners as early as possible. A recommended method for discussion is to ask each partner what they will be bringing to the table, and agreeing that content up-front, so that each partner knows where they stand.
Some partners will be bringing data handling or transmission skills, or might be writing a program specifically for the project.
Each partner can be guided by questions that bring to the foreground any crucial points to consider.
This will allow the project's coordinator to collect all relevant information and inputs that are needed to form the project's IPR strategy.
We include a list of some of the guiding questions that partners might ask each other.

Baseline questions:

Q. Are you bringing any IPR to this project? If Yes – what does it include?
Q. Are you able to provide free access rights to all project's partners during the project?
Q. What about future rights of use after the project is completed?
Q. Are there any requirements from your side with regards to the management of this IPR? If so, what are these requirements?
Questions related to the proposed Horizon 2020 project:
Q. Do you foresee that you will develop, or be involved in the development of new IP in the scope of the project?
Q. If you do, how would you be interested in protecting this IPR?
Q. In case of mutual development of IP with other project's partners, what would be your requirements in regards to protection of the developed IP?
Q. In case of joint ownership, how do you expect it to be treated? Do you have any specific requirements?
In case the IPR developed by you during the scope of the project is linked to existing IPR that you have (prior to the project) – what are your IPR management plans / requirements?
Q. Is there any 3rd party (external to the said project) that is involved in any of your IP, which is relevant to the project? If so, how do you foresee the management of the IPR under these circumstances?
Once the project produces results eligible for IP protection:
Q. How will you exploit the results?
Q. In case you are the sole owner or a joint owner of the IPR developed in the project, will you enable free access rights to the partners once the project is through? If so, for how long?
Q. Are there any technology licensing considerations which are relevant to this project?
Q. When relevant to IPR – which confidentiality measures have been and will be put in place?
Once you have all the answers in place it will help you to clearly map the IP distribution in your project, identify which partners are providing valuable IP and on which terms, which partners are going to develop new IP during the project, and spot any potential issues or conflicts that you may need to resolve.
After collecting the answers and drafting the IPR strategy, make sure to send it to all partners for approval (or further negotiations, as needed).

IPR has many legal aspects which should be considered when the IPR strategy is formulated.
If there are any doubts as to any aspect of the above, it may be in the interests of some of the partners to seek professional legal advice when addressing IPR issues.
It is safer and cheaper by far to deal with legal issues up-front, rather than at a later date.
We hope that the above is of use to Horizon 2020 applicants. Most importantly, it shines a light on the timing for drafting this strategy.
Establishing a professional and well thought out IPR strategy as part of the application process can mitigate many potential issues, as well as reinforce the consortium as a effective team.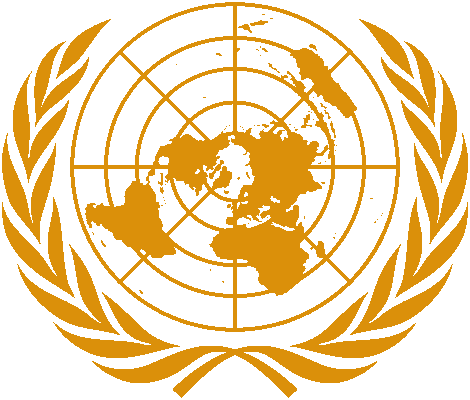 LINKS & REFERENCE
https://ec.europa.eu/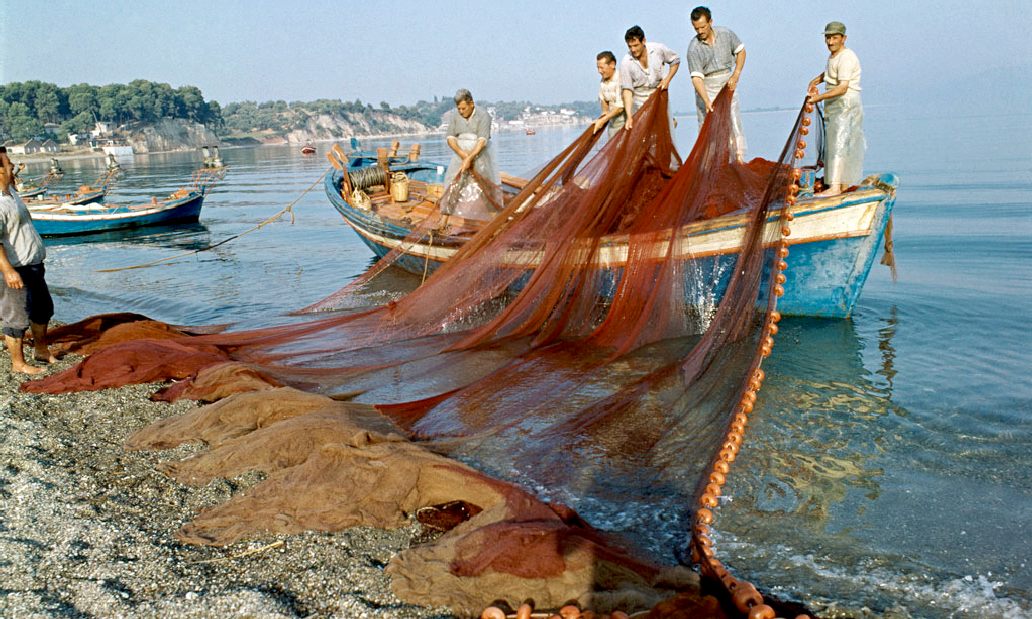 SUSTAINABLE FISHING: UN picture of fishermen in Evia, Greece fishing using nets from small boats as they have for hundreds of years without destroying our fisheries. Marine capture fisheries are a critical component for food security. Their production is close to the maximum ecosystem productivity (NRC 2006), cannot be increased substantially in the future and could decline if not properly managed, leaving the world to solve a significant new food deficit.
This website is provided on a free basis as a public information service. copyright © Cleaner Oceans Foundation Ltd (COFL) (Company No: 4674774) 2020. Solar Studios, BN271RF, United Kingdom. COFL is a charity without share capital. The names AmphiMax™, RiverVax™ and SeaVax™ are trade names used under license by COF in connection with their 'Feed The World' ocean cleaning sustainability campaign.