MARINE AUTONOMY - BUSINESS FESTIVAL
ABOUT - CONTACTS - DONATE - FOUNDATION - HOME - A-Z INDEX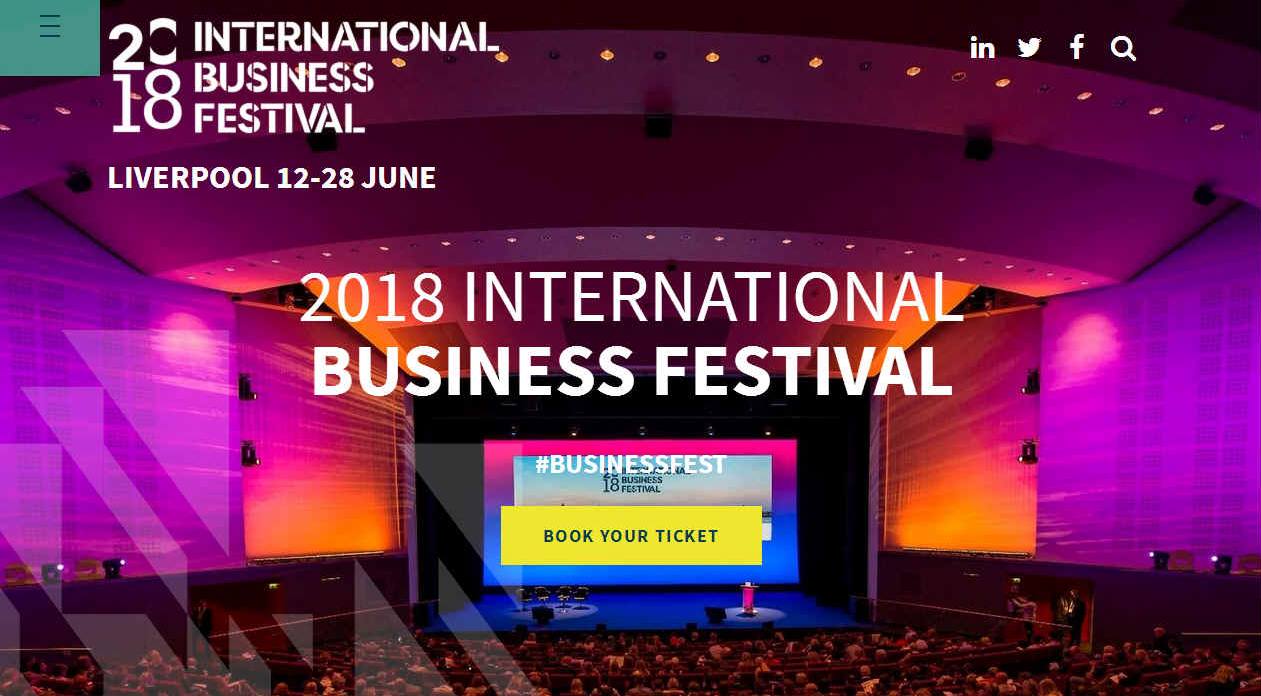 From 12 – 28 June 2018, the UK hosts the world's biggest international business festival. Join 30,000 industry professionals and enter a world of business opportunities.

Hosting more than 40 major global events across 9 high growth sector themed days, the festival will provide you with the knowledge, market insights and vital connections you need to take your business forward.

Be inspired by success and let industry leaders show you how to turn challenges into opportunities. Sharpen your skills and develop focussed, high-performance teams.

Whether you're exploring international market opportunities, enhancing your product offer, securing scale-up finance or looking to get your product or service in front of global buyers, the festival is an enlightening and comprehensive gateway to future business growth.

Attend as a visitor or showcase your product to potential UK and International investors and buyers with a marketplace exhibition stand, take action today for your business of tomorrow.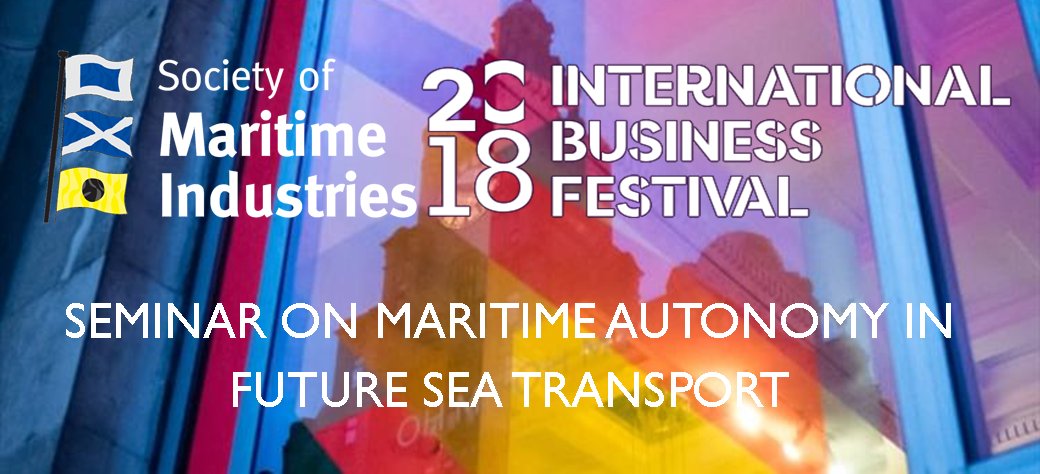 MARINE AUTONOMY 19th June 2018

Organised by The Society of Maritime Industries, this full, one-day event will be centred around presentations from six experts in their fields. It will feature panel discussions and Q&A sessions, covering the impact of autonomy on the shipping industry - one of the fastest growing technologies in the maritime industry. The event will highlight current and future autonomous platforms, effective ship-shore communications for autonomy and adopting common autonomous system standards.
The Quest for Autonomy in Future Sea Transport' Seminar is held during the 2018 International Business Festival on Tuesday 19th June 2018 at the Exhibition Centre Liverpool, L3 4PF.
The price per delegate, which includes attendance at the presentations at this seminar, refreshments, buffet luncheon and drinks reception and free daily access to the festival centre during 3 weeks from 12-28 June 2018 is: £125 + UK 20% VAT (Total £150).
MARINE AUTONOMY PROGRAMME

The seminar will be centred on presentations from six experts in their fields, with panel discussions and Q&A sessions with the audience:
0800-1000 Registration and networking refreshments.
1030 Conference opens with chairman, Mr Dan Hook, MASG Council Chairman at Society of Maritime Industries

Putting digital technology to work in a harsh commercial climate: Dr Martin Stopford, President, Clarkson Research

The role of satellite communications as an enabler of digitalisation & autonomy in shipping: Mr Ronald Spithout, President Maritime, Inmarsat
1130 Panel discussion.
1200–1330 Luncheon with networking fork buffet.

The evolving regulatory landscape for autonomy: Ms Katy Ware, Director of Maritime Safety & Standards/UK Maritime & Coastguard Agency

Safety standards for Autonomous Ship Operation: Mr Edward Fort, Global Head of Engineering & Electro-technical Systems, Lloyd's Register
1430–1500 Mid-afternoon break with networking refreshments.
Fourth industrial revolution powers momentum in smart shipping and ports: Mr Philip Lawson, General Manager, Marine & Ports UK & Ireland/ABB
The ship-owner's perspective on autonomy in shipping operations: Mr Stephen Brown, Manager Innovation and Technology Implementation/Shell Shipping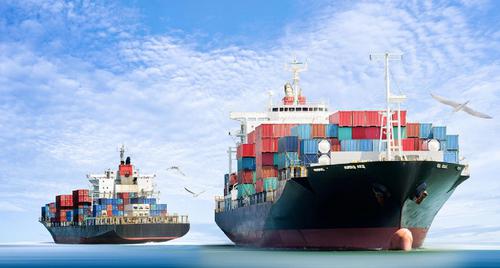 SMI CONTACTS

Society of Maritime Industries (SMI)
28-29 Threadneedle Street
London, EC2R 8AY
United Kingdom

Clementina Upton - Events Manager, Society of Maritime Industries (SMI)
E: events@maritimeindustries.org
T: 0207 448 7023

T: 020 7628 2555 F: 020 7638 4376 E: info@maritimeindustries.org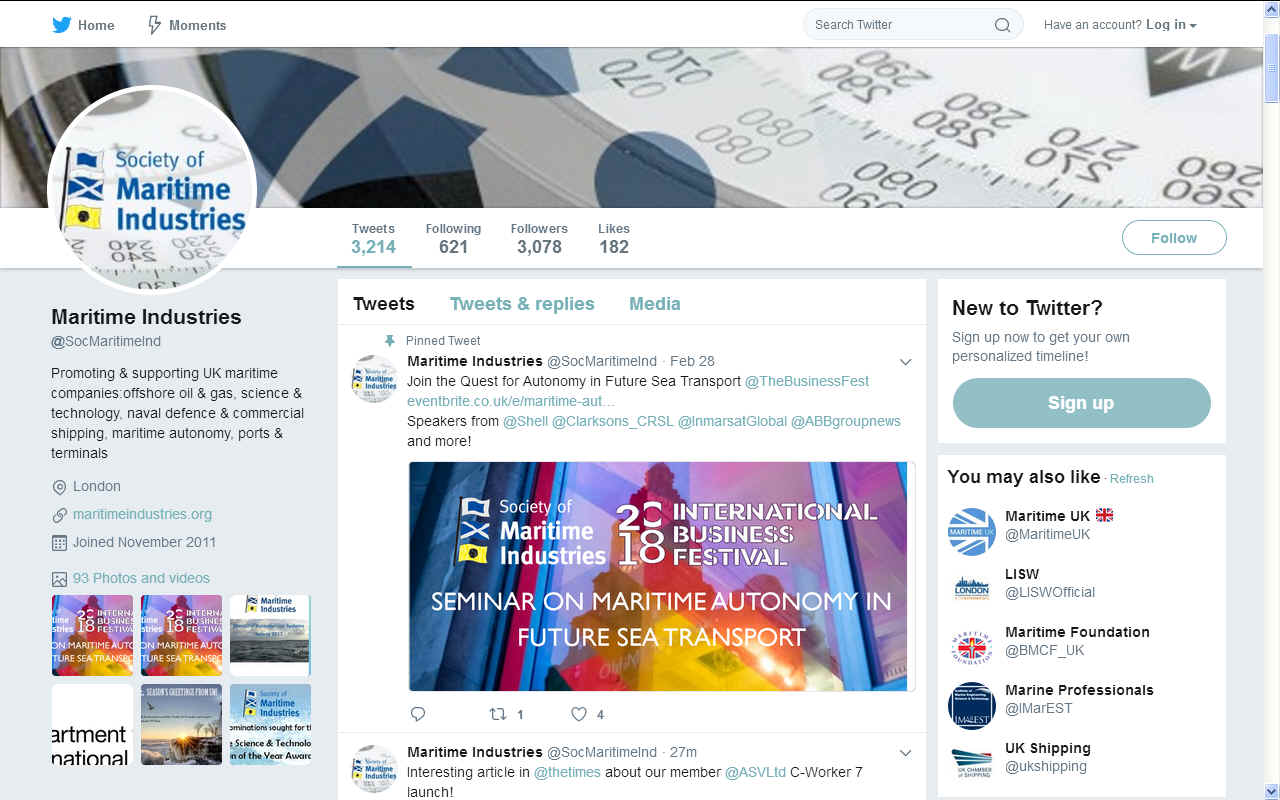 INTERNATIONAL MARITIME FORUM - 21st June 2018

Organised by Shipping Innovation Ltd, the International Maritime Forum conference attracts international maritime businesses eager to hear from and meet UK shipping, maritime and supply chain leaders. The event will focus on the importance the Northwest plays in facilitating global trade to and from the UK. It will provide a showcase for the regional maritime businesses and introduce overseas participants major Northwest maritime organisations.
ROBOTICS SHOWCASE

Robotics is on the rise, revolutionising industry and changing the world. Here, through a series of thought-provoking panel debates and live demonstrations, leading scientists and industry experts will examine and present the very latest advancements in robotics.

This awe-inspiring, positive event will highlight how robotics and automation are helping mankind, to make life and work easier, by improving people's capabilities and spearheading a new, lucrative industry that's poised to change everything, from popping the shops to complex surgery.
AUTOMOTIVE LEADERS SUMMIT - 21st June 2018

The Automotive Leaders Summit UK, organised by Three6Zero and co-hosted by Jaguar Land Rover, is now in its 10th year. The event is designed to attract logistics service providers, tier suppliers, technology providers, future transportation representatives, government bodies and research bodies. Thought leaders from original equipment manufacturers, suppliers and logistics providers gather to examine supply chain challenges and solutions and to hear about exciting new solutions to some of the issues facing today's global markets.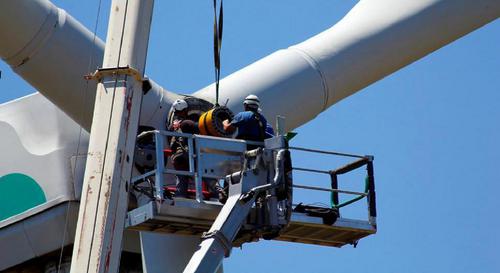 GLOBAL RENEWABLE ENERGY FORUM CHAIN CONFERENCE - 14th June 2018

The renewable energy sector is growing rapidly. That means big things for all businesses who supply services to this advanced industry. This event is aimed at helping businesses to harness and build upon these exciting developments, examining innovation and highlighting international commercial, technology and R&D collaboration opportunities.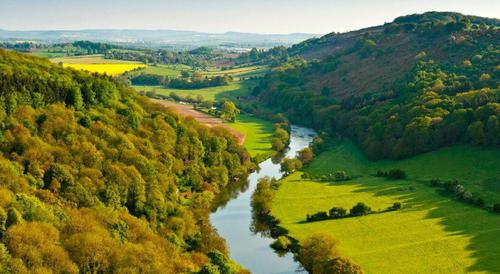 WATER & THE CIRCULAR ECONOMY

Water is the most important shared resource across all supply chains, yet wastewater is the largest untapped waste category. It's time to change that. An alternative to the traditional linear economy of make, use and dispose, the circular economy keeps resources in use as long as possible, saving money and reducing waste. This event will highlight the considerable business opportunity of building a circular water economy, helping stakeholders to meet clients and providing a vital shop window for global buyers and thought leaders to learn about UK expertise on the Circular Economy and revolution.
GLOBAL SMART CITY SUMMIT - 13th - 14th June 2018

The 2-day Smart Cities Realised Summit will focus on case studies of real and deployed/deployable solutions from cities around the world. Running across the 2 days will also be 5 Mayor's Challenges – around current issues that cities face, winning companies will get the chance to implement their ideas by signing contracts with the City of Liverpool as well as sharing vital information with all the other cities in attendance. The Summit will feature case studies from global cities including London, Amsterdam, Palo Alto, Milton Keynes, Madrid, Utrecht and Miami.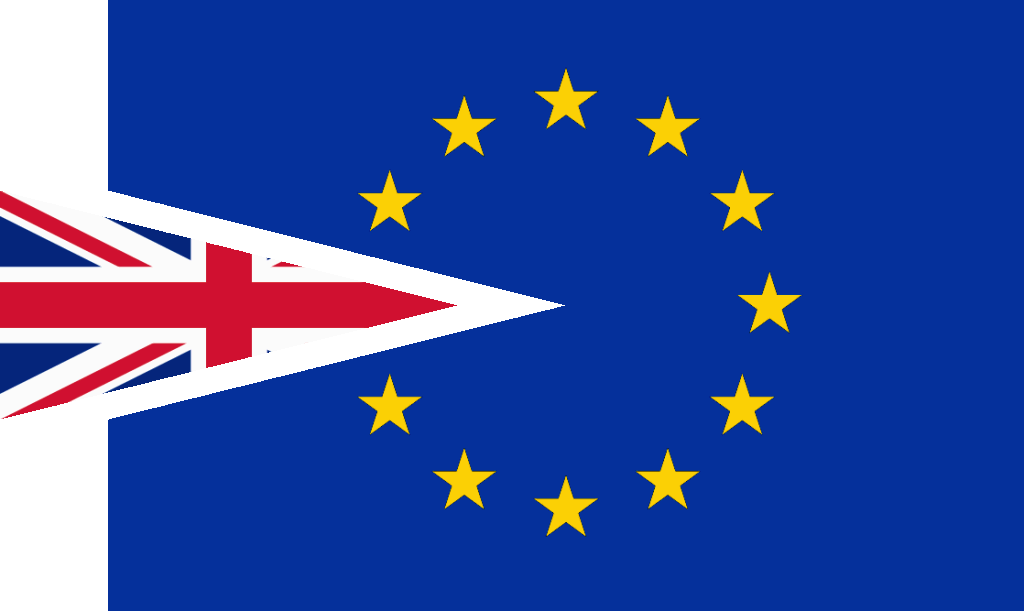 BREXIT - 12th June 2018

How will Brexit change international business? What preparations should companies be making? As the membership organisation for British chambers of commerce and business groups across Europe, COBCOE is uniquely placed to lead the debate.

This one-day conference will begin with a keynote speech from a UK Government minister and will investigate the threats and opportunities that Brexit brings with discussions by business leaders and key diplomats from across Europe, focusing on the UK's role as a global springboard for European business amid changing trade patterns. The panels will also look at harnessing opportunities in Emerging Europe and the Commonwealth, as well as China and emerging economies.

The debate will also draw on COBCOE's pan-European research into the effects of Brexit on European businesses which is now informing the debate for negotiators on both sides and national governments.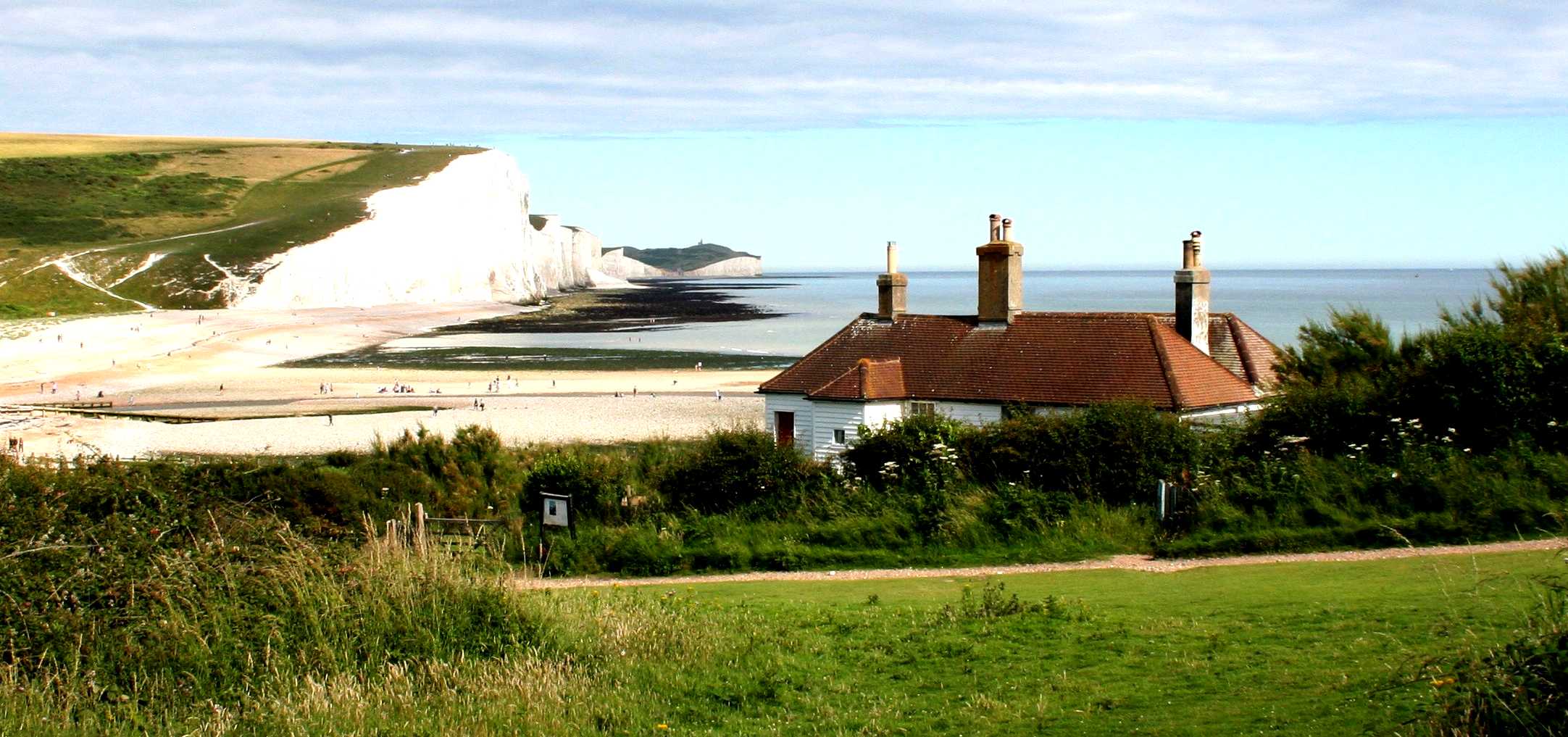 FUTURE GLOBAL TOURISM OPPORTUNITIES - 28th June 2018

This jam-packed, one-day conference for tourism industry professionals covers all aspects of today's travel and tourism industry. It focusses on all the major industries within the sector, including hospitality, airlines, cruise, online agents and tour operators. It also highlights the latest developments within supporting sectors, that play a vital role in the industry, such as marketing, media, digital, technology, government and association sub-sectors.

This conference, organised by Cheeky Monkey Media, will provide delegates with a greater understanding of the opportunities that exist for both inbound and outbound tourism professionals, both now and in the future. It will also present insights from leading authorities from both within and outside the travel and tourism sector. We're also proud to say that this comprehensive and ambitious event will also be the first dedicated tourism conference held as part of our International Business Festival.
EVENT CONTACTS

info@thebusinessfestival.com
events@thebusinessfestival.com
partner@thebusinessfestival.com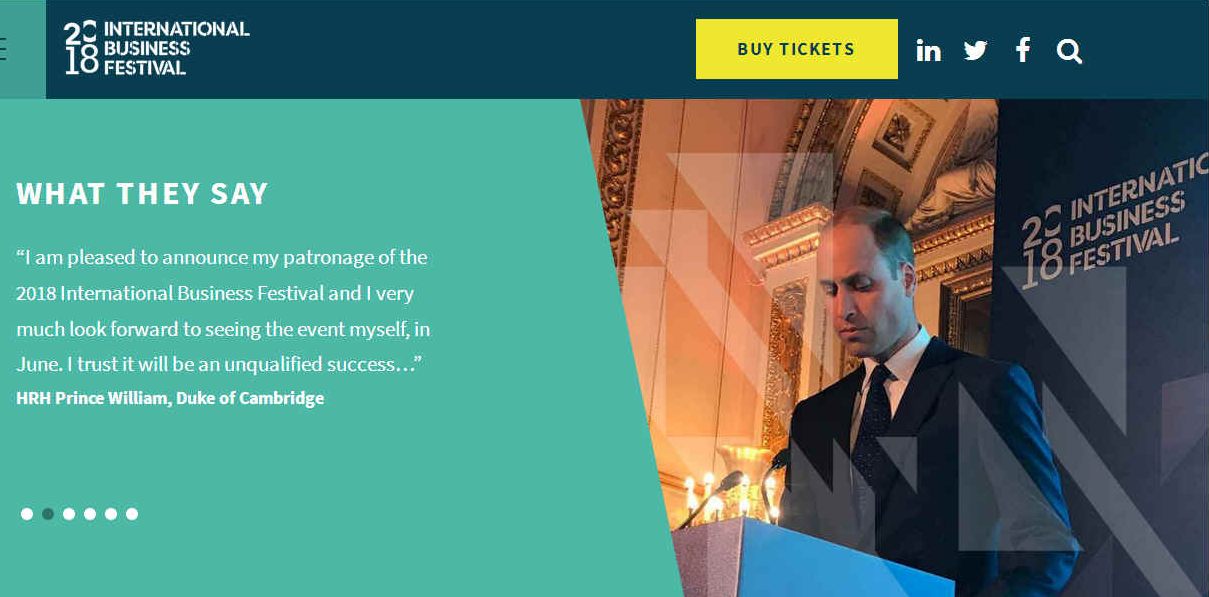 HRH PRINCE WILLIAM - I am pleased to announce my patronage of the 2018 International Business Festival and I very much look forward to seeing the event myself in June. I trust it will be an unqualified success .."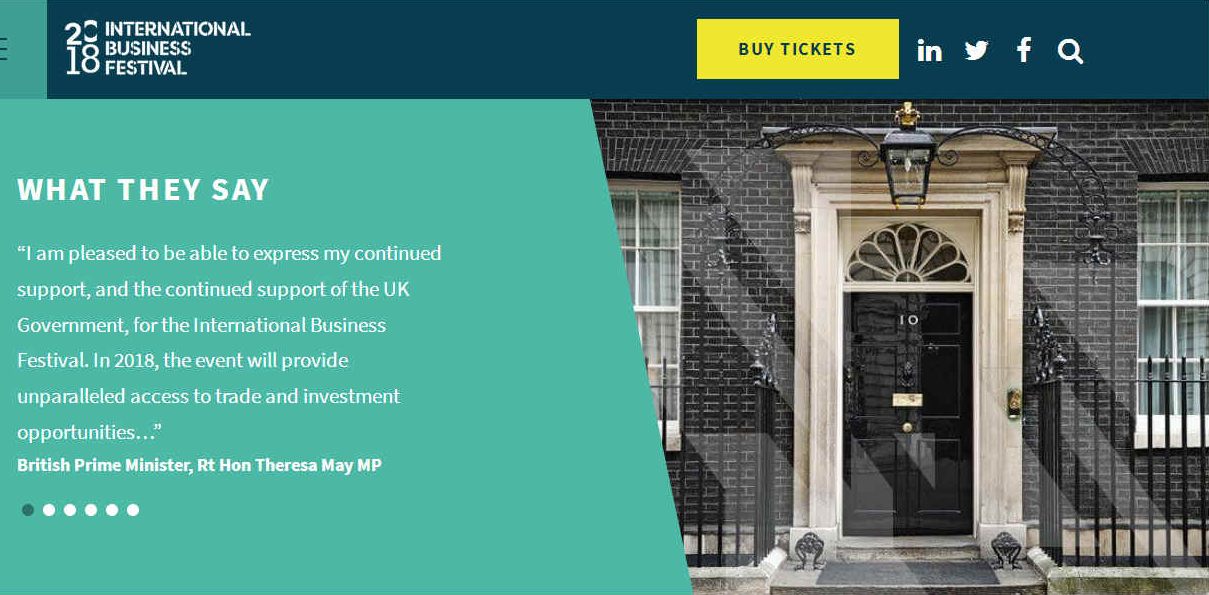 THERESA MAY - "I am pleased to express my continued support, and the continued support of the UK Government, for the International Business Festival. In 2018, the event will provide unparalleled access to trade and investment opportunities .."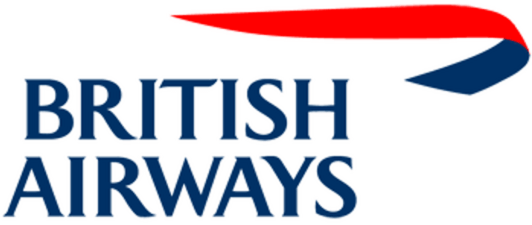 SPEAKERS
Aaqil Ahmed - Media Consultant

Madeha Al Ajroush - Psychotherapist women's rights campaigner twitter

Prof Jim Al-Khalili OBE - Theoretical Physics, Uni Surrey link - twitter

Anthony Behan Ind Leader Watson IoT Division twitter - linkedin

Hil Berg - Communications Consultant, Hilary Berg Consulting - linkedin

Cherie Blair CBE, QC - Foundation women's rights - link - twitter - facebook

Klaus M. Brisch - Partner Attorney in IT Global Head Tech - twitter - linkedin

Andrew Carter - Chief Executive

Centre for Cities twitter - linkedin

Farooq Chaudhry - Producer, Akram Khan Company twitter - link - linkedin

Caroline Coates - Insurance Auto DWF link - linkedin - twitter

Alan Cross - Northern Space Consortium facebook - instagram - twitter

Alex Cruz - Chairman and CEO, British Airways - linkedin twitter

Tony Danker - Ch Executive Productivity Leadership Group twitter linkedin

Devita Davison - Director, FoodLab Detroit twitter - linkedin

Dick Elsy - Chief Executive, High Value Manufacturing Catapult linkedin twitter

Carolyn Fairbairn Director-General, CBI

Julio Gil - Indl Eng Innovation and Advanced Tech Group, UPS linkedin

Arancha González - Dir Inl Trade Centre (ITC) link - link - twitter - linkedin

Vicky Grinnell-Wright - Blueprint Better Business - linkedin

Janet Hemingway - Dir Liverpool School of Tropical Medicine link

Wayne Hemingway MBE - Founder & Designer link - twitter

Janet Henry - Global Chief Economist, HSBC twitter - linkedin

Michael Heseltine- Businessman

Former Politician

Philip J Jennings - General Secretary of UNI Global Union

Simon Jack - Business Editor, BBC

Dr Alan James - VP Bus Dev Hyperloop One linkedin - twitter - twitter

Spencer Kelly - Presenter Computer Scientist BBC's Click link - twitter

Jude Kelly CBE Artistic Director, Southbank Centre twitter

Chris Kutarna Author: Age of Discovery

Cat Lewis - CEO & Executive Producer, Nine Lives Media - twitter

Juergen Maier, FREng Ch Ex Siemens plc

Stuart Martin - Chief Executive Satellite Applications Catapult linkedin - twitter

Ruth McKernan CBE - Innovate UK

Lynne Miles Associate Director, Arup J

Prof John Miles University of Cambridge Project Architect, UK Autodrive

Peter Moore - Chief Executive, Liverpool FC - Twitter

Amanda Murphy - Head of Commercial Banking, HSBC,UK linkedin

Jacqui Murray - Faraday Challenge Advanced Materials twitter - linkedin

Jeremy Myerson Director, WORKTECH Academy link - linkedin

Paul Nowak - Deputy General Secretary,TUC link - linkedin - twitter

Emmanuel Nsutebu Consultant Physician Royal Liverpool Hospital instagram - link

Lord Jim O'Neill of GatleyFormer chairman & economist, Goldman Sachs

Philippa Oldham CEng MIMechE - Advanced Propulsion linkedin - twitter

Michael Parkinson CBE - Uni Liverpool Vice Chancellor Civic Engage linkedin

Dr Mike Pitts - Urban Systems, Innovate UK linkedin

Stephanie Power - Invest Liverpool & 2018 Int Bus Festival linkedin

Dr David Reid - Associate Professor, Computer Science, Liverpool Hope Uni

Luke Ritchie Head Innovation Partnerships Philharmonia Orchestra

Steve Rotheram - Metro Mayor Liverpool City Region linkedin - twitter

Simon Segars - Ch Ex ARM Holdings

Shefali Sharma - Bus Dev Oxford Space Systems (OSS) linkedin

Mark Shayler - Green Ape & Partner Do Lectures Design Council twitter

Ben Smith - CEO Laduma linkedin - twitter

Dr Rosamund Southgate - Médecins Sans Frontières twitter - linkedin

Max Steinberg CBE FRSA - Ch Int Business Festival - linkedin link

Stefan Stern - Director, High Pay Centre link - twitter - twitter

Jenny Tooth OBE - CEO Business Angels Association linkedin - twitter

Dr Atif Waraich - Computer Science Liverpool John Moores Uni link

Alice Webb - Director, BBC Children's & BBC North Alice Linkedin - Alice Twitter

Charles Wookey - CEO, Blueprint for Better Business link - Linkedin - Twitter

.

.

.

Matthew Wright - Managing Director, Ørsted Matthew Twitter

.

.

.


LINKS & REFERENCE
https://www.linkedin.com/company/society-of-maritime-industries
https://twitter.com/SocMaritimeInd
http://www.maritimeindustries.org/Events/Seminar-on-Maritime-Autonomy-in-Future-Sea-Transport-during-the-2018-International-Business-Festival-in-Liverpool/52778
https://www.internationalbusinessfestival.com/welcome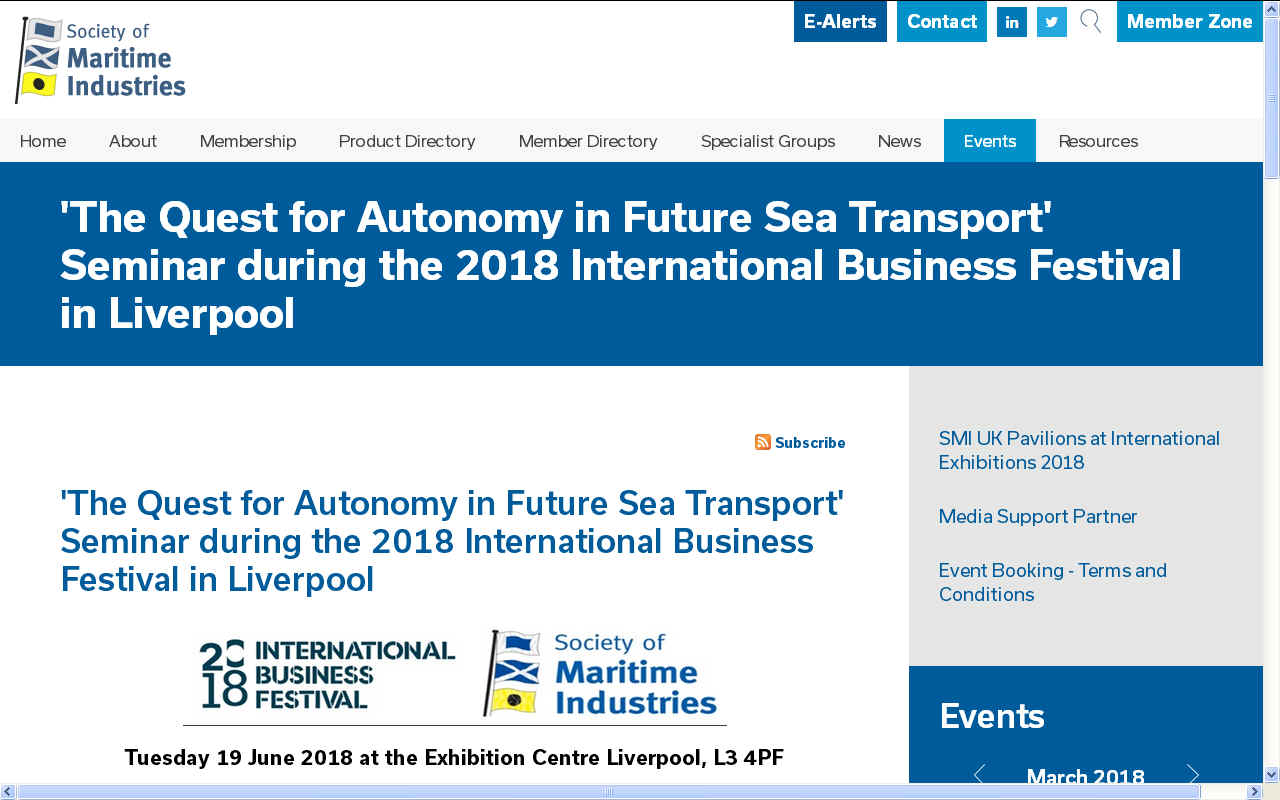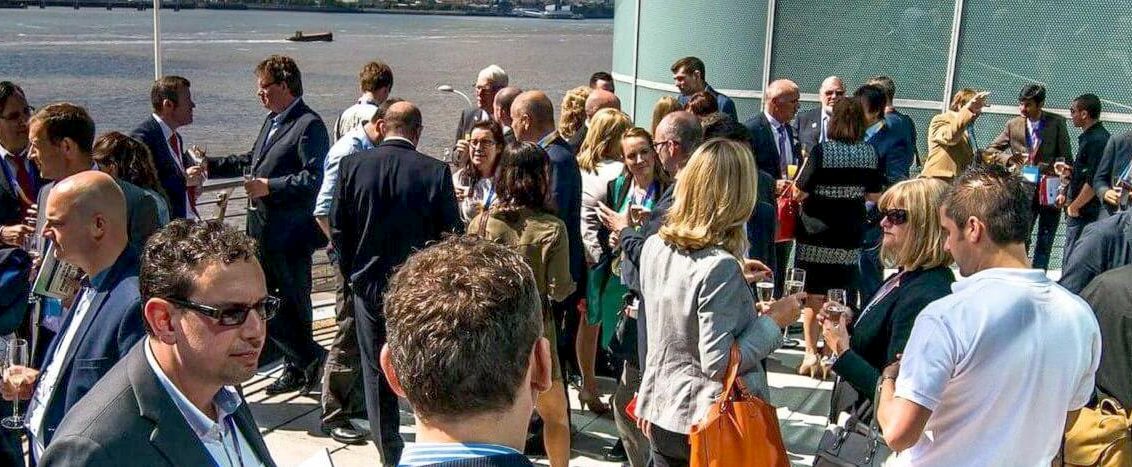 This website is provided on a free basis as a public information service. copyright © Cleaner Oceans Foundation Ltd (COFL) (Company No: 4674774) 2018. Solar Studios, BN271RF, United Kingdom. COFL is a charity without share capital. The names AmphiMax™, RiverVax™ and SeaVax™ are trade names used under license by COF in connection with their 'Feed The World' ocean cleaning sustainability campaign.