2D OCEAN CLEANUP GAME
ABOUT - CONTACTS - FOUNDATION - HOME - A-Z INDEX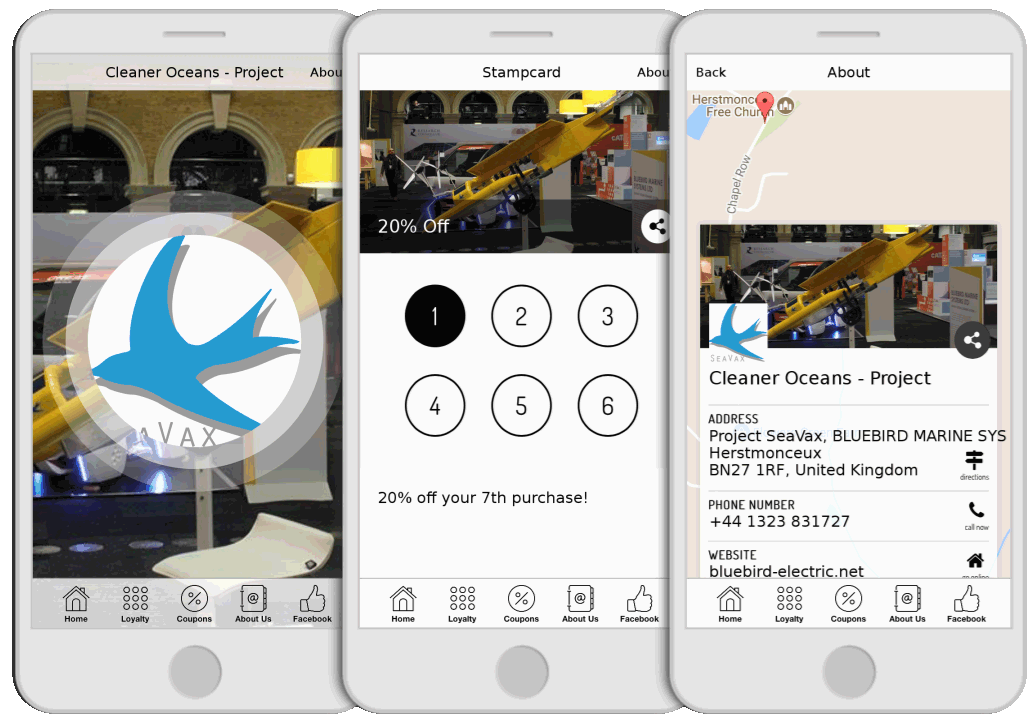 OCEAN CLEANUP: "The game starts and you are looking at a world map with people on the land masses and blue fish in the oceans. To begin with the world population have happy faces where the fish are plenty and they are being fed. Suddenly you see plastic trickling into the oceans as white packets at unexpected locations. You rush to deploy your SeaVax cleaning ship as a United Nations rescue volunteer.
As you fill up the holding tanks of your SeaVax you earn enough money from recycling the plastic collected, to buy another Seavax that you can use to clean up other problem area - and just in time because more plastic is coming into the other oceans.
If you play the game cleverly you are able to manage plastic flow into the oceans. If you don't fish for plastic very well - the oceans get choked with plastic and the world population slowly turn into skeletons and die from starvation. Sadly, this is actually happening in the real world. But as an eco-warrior you can help stop that from becoming the fate of millions of people.
"SeaVax Ocean Cleanup" is a computer game for smart phones that is free to download from the Cleaner Ocean Foundation. The objective is to feed the world by ridding the oceans and seas of plastic marine litter. Marine litter is the enemy of fish and fish keep people fed.
Marine litter enters our ocean mostly via rivers and other careless dumping. As the oceans gradually fill up with plastic your task is to use SeaVax ocean cleaners to keep the plastic clear so that fish can grow big and fat to feed the world population.
The ultimate goal is to keep the ocean clean using the best deployment of your clean up (battle) ships to save other magnificent sea creatures from the menace of plastic and discarded fishing nets and ropes.
Gaming has become a part of growing up these days and for that reason we need games that are more challenging, be it on iOS, Windows, Android, Mac or Web based platforms.
Mobile games are also important in the economy. With the advances in digitalization and gaming technology, the range of mobile games and applications have come a long way and so too the development process. Conceptualizing and developing a game, either mobile or video requires some of the most creative design practices mixed with graphics, audio and programming skills.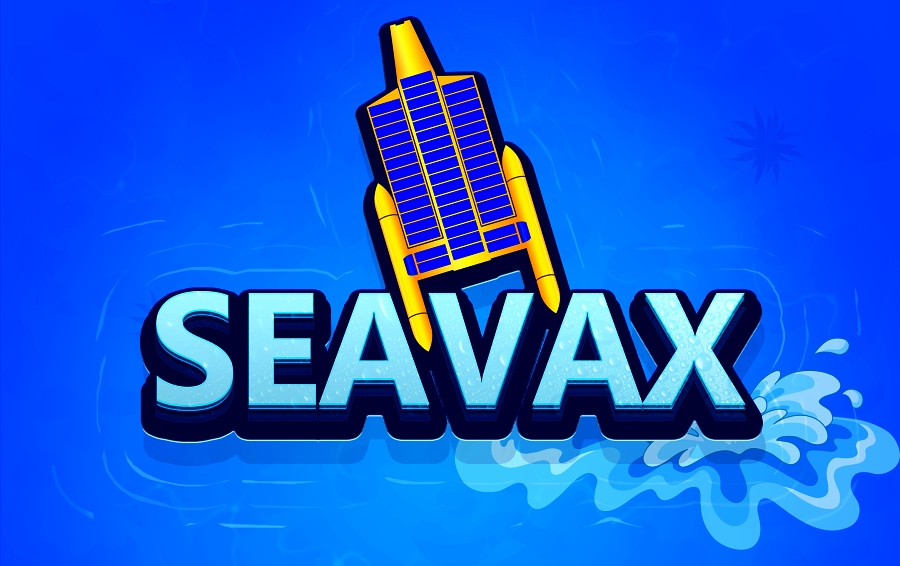 GAME DEVELOPMENT: "The SeaVax ocean cleaning game is under development. We started in January of 2018 and hope to have this game up and running as soon as possible given a fair wind and some gifted gamesters at the helm. Copyright Maps and game screens © January 29 2018 all rights reserved COF Ltd. The name SeaVax is a registered ® trademark. See the V3 game draft here. This game will be available as a free download for Android and iOS smartphones on appstores.


Android is a mobile operating system developed by Google, based on the Linux kernel and designed primarily for touchscreen mobile devices such as smartphones and tablets. Android's user interface is mainly based on direct manipulation, using touch gestures that loosely correspond to real-world actions, such as swiping, tapping and pinching, to manipulate on-screen objects, along with a virtual keyboard for text input. In addition to touchscreen devices, Google has further developed Android TV for televisions, Android Auto for cars, and Android Wear for wrist watches, each with a specialized user interface. Variants of Android are also used on game consoles, digital cameras, PCs and other electronics.

Initially developed by Android Inc., which Google bought in 2005, Android was unveiled in 2007, along with the founding of the Open Handset Alliance – a consortium of hardware, software, and telecommunication companies devoted to advancing open standards for mobile devices. Beginning with the first commercial Android device in September 2008, the operating system has gone through multiple major releases, with the current version being 8.0 "Oreo", released in August 2017. Android applications ("apps") can be downloaded from the Google Play store, which features over 2.7 million apps as of February 2017. Android has been the best-selling OS on tablets since 2013, and runs on the vast majority of smartphones. As of May 2017, Android has two billion monthly active users, and it has the largest installed base of any operating system.

Android's source code is released by Google under an open source license, although most Android devices ultimately ship with a combination of free and open source and proprietary software, including proprietary software required for accessing Google services. Android is popular with technology companies that require a ready-made, low-cost and customizable operating system for high-tech devices. Its open nature has encouraged a large community of developers and enthusiasts to use the open-source code as a foundation for community-driven projects, which deliver updates to older devices, add new features for advanced users or bring Android to devices originally shipped with other operating systems. The extensive variation of hardware in Android devices causes significant delays for software upgrades, with new versions of the operating system and security patches typically taking months before reaching consumers, or sometimes not at all. The success of Android has made it a target for patent and copyright litigation between technology companies.
ANDROID HARDWARE
The main hardware platform for Android is the ARM (ARMv7 and ARMv8-A architectures), with x86, MIPS and MIPS64, and x86-64 architectures also officially supported in later versions of Android. The unofficial Android-x86 project provided support for the x86 architectures ahead of the official support. MIPS architecture was also supported before Google did. Since 2012, Android devices with Intel processors began to appear, including phones and tablets. While gaining support for 64-bit platforms, Android was first made to run on 64-bit x86 and then on ARM64. Since Android 5.0 "Lollipop", 64-bit variants of all platforms are supported in addition to the 32-bit variants.

Requirements for the minimum amount of RAM for devices running Android 7.1 range from in practice 2 GB for best hardware, down to 1 GB for the most common screen, to absolute minimum 512 MB for lowest spec 32-bit smartphone. The recommendation for Android 4.4 is to have at least 512 MB of RAM, while for "low RAM" devices 340 MB is the required minimum amount that does not include memory dedicated to various hardware components such as the baseband processor. Android 4.4 requires a 32-bit ARMv7, MIPS or x86 architecture processor (latter two through unofficial ports), together with an OpenGL ES 2.0 compatible graphics processing unit (GPU). Android supports OpenGL ES 1.1, 2.0, 3.0, 3.1 and as of latest major version, 3.2 and Vulkan. Some applications may explicitly require a certain version of the OpenGL ES, and suitable GPU hardware is required to run such applications.

Android devices incorporate many optional hardware components, including still or video cameras, GPS, orientation sensors, dedicated gaming controls, accelerometers, gyroscopes, barometers, magnetometers, proximity sensors, pressure sensors, thermometers, and touchscreens. Some hardware components are not required, but became standard in certain classes of devices, such as smartphones, and additional requirements apply if they are present. Some other hardware was initially required, but those requirements have been relaxed or eliminated altogether. For example, as Android was developed initially as a phone OS, hardware such as microphones were required, while over time the phone function became optional. Android used to require an autofocus camera, which was relaxed to a fixed-focus camera if present at all, since the camera was dropped as a requirement entirely when Android started to be used on set-top boxes.

In addition to running on smartphones and tablets, several vendors run Android natively on regular PC hardware with a keyboard and mouse. In addition to their availability on commercially available hardware, similar PC hardware-friendly versions of Android are freely available from the Android-x86 project, including customized Android 4.4. Using the Android emulator that is part of the Android SDK, or third-party emulators, Android can also run non-natively on x86 architectures. Chinese companies are building a PC and mobile operating system, based on Android, to "compete directly with Microsoft Windows and Google Android". The Chinese Academy of Engineering noted that "more than a dozen" companies were customising Android following a Chinese ban on the use of Windows 8 on government PCs.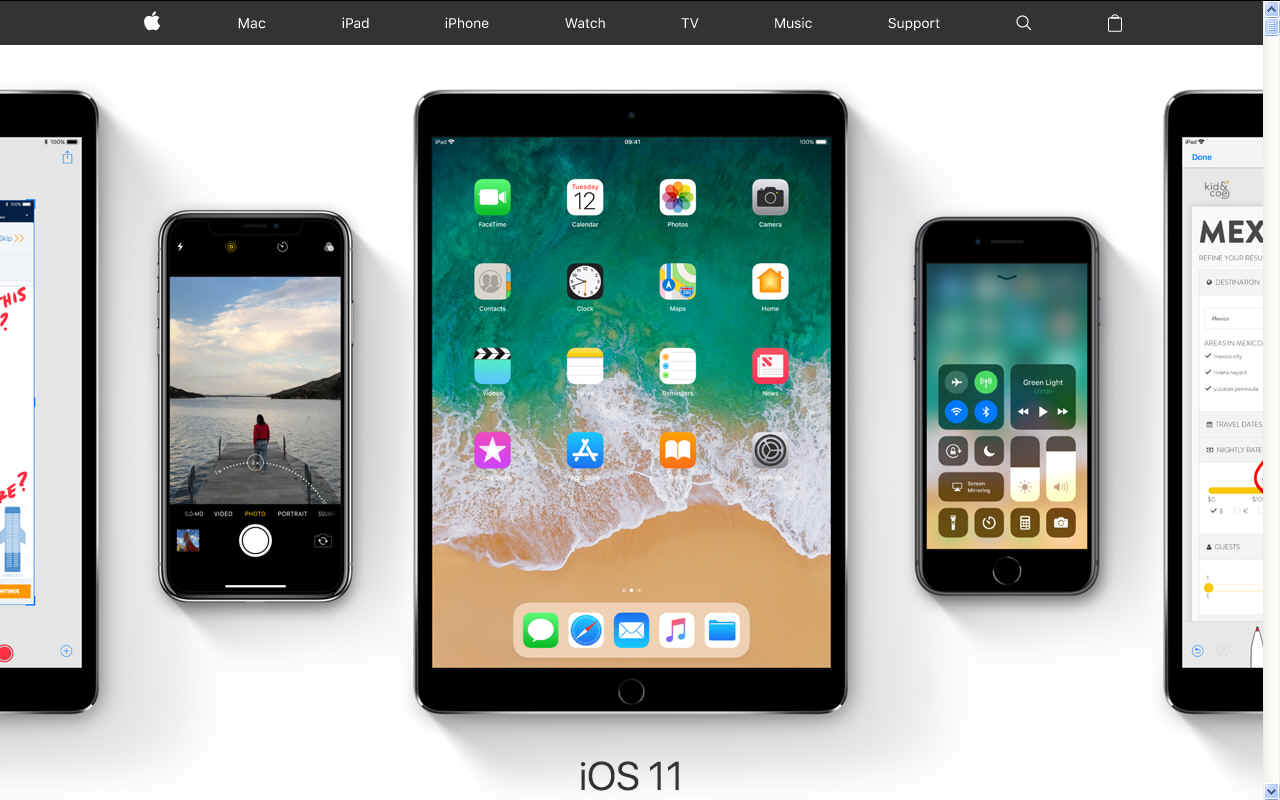 APPLE iOS - .iOS is a mobile operating system for Apple-manufactured devices. iOS runs on the iPhone, iPad, iPod Touch and Apple TV. iOS is best known for serving as the underlying software that allows iPhone users to interact with their phones using gestures such as swiping, tapping and pinching. These finger actions are typically performed on multitouch capacitive touch screen displays, which provide fast response and accept inputs from multiple fingers. Although it is not the No. 1 mobile OS globally, iOS dominates the North American market by a large margin, with a 60 percent market share as of May 2010.
iOS (formerly iPhone OS) is a mobile operating system created and developed by Apple Inc. exclusively for its hardware. It is the operating system that presently powers many of the company's mobile devices, including the iPhone, iPad, and iPod Touch. It is the second most popular mobile operating system globally after Android.

Originally unveiled in 2007 for the iPhone, iOS has been extended to support other Apple devices such as the iPod Touch (September 2007) and the iPad (January 2010). As of January 2017, Apple's App Store contains more than 2.2 million iOS applications, 1 million of which are native for iPads. These mobile apps have collectively been downloaded more than 130 billion times.

The iOS user interface is based upon direct manipulation, using multi-touch gestures. Interface control elements consist of sliders, switches, and buttons. Interaction with the OS includes gestures such as swipe, tap, pinch, and reverse pinch, all of which have specific definitions within the context of the iOS operating system and its multi-touch interface. Internal accelerometers are used by some applications to respond to shaking the device (one common result is the undo command) or rotating it in three dimensions (one common result is switching between portrait and landscape mode). Apple has been significantly praised for incorporating thorough accessibility functions into iOS, enabling users with vision and hearing disabilities to properly use its products.

Major versions of iOS are released annually. The current version, iOS 11, was released on September 19, 2017. It is available for all iOS devices with 64-bit processors; the iPhone 5S and later iPhone models, the iPad (2017), the iPad Air and later iPad Air models, all iPad Pro models, the iPad Mini 2 and later iPad Mini models, and the sixth-generation iPod Touch.
iOS HARDWARE

The main hardware platform for iOS is the ARM architecture. iOS releases before iOS 6 can only be run on iOS devices with 32-bit ARM processors (ARMv6 and ARMv7-A architectures). In 2013, iOS 7 was released with full 64-bit support (which includes native 64-bit kernel, libraries, drivers as well as all built-in applications), after Apple announced that they were switching to 64-bit ARMv8-A processors with the introduction of the Apple A7 chip. 64-bit support was also enforced for all apps in the App Store; All new apps submitted to the App Store with a deadline of February 2015, and all app updates submitted to the App Store with a deadline of June 1, 2015. iOS 11 drops support for all iOS devices with 32-bit ARM processors as well as 32-bit applications, making iOS 64-bit only.
APPLE GAME CENTER

Game Center is an online multiplayer "social gaming network" released by Apple. It allows users to "invite friends to play a game, start a multiplayer game through matchmaking, track their achievements, and compare their high scores on a leaderboard." iOS 5 and above adds support for profile photos.
Game Center was announced during an iOS 4 preview event hosted by Apple on April 8, 2010. A preview was released to registered Apple developers in August. It was released on September 8, 2010 with iOS 4.1 on iPhone 4, iPhone 3GS, and iPod Touch 2nd generation through 4th generation. Game Center made its public debut on the iPad with iOS 4.2.1. There is no support for the iPhone 3G, original iPhone and the first-generation iPod Touch (the latter two devices did not have Game Center because they did not get iOS 4). However, Game Center is unofficially available on the iPhone 3G via a hack.
The world is awash with plastic being dumped into our oceans at the rate of between 8-12 millions tons a year. If we are unable to clean up our dirty habits there will be more plastic in the oceans than fish by 2050. These are real facts and a huge problem globally where millions of people around the world rely on fish for food. Food insecurity will soon become a reality if not enough is done about plastic waste, especially single use plastic that acts as a sponge for toxins - that gets into our food cycle when fish eat it, and finally we eat the fish - so that in effect we are poisoning ourselves.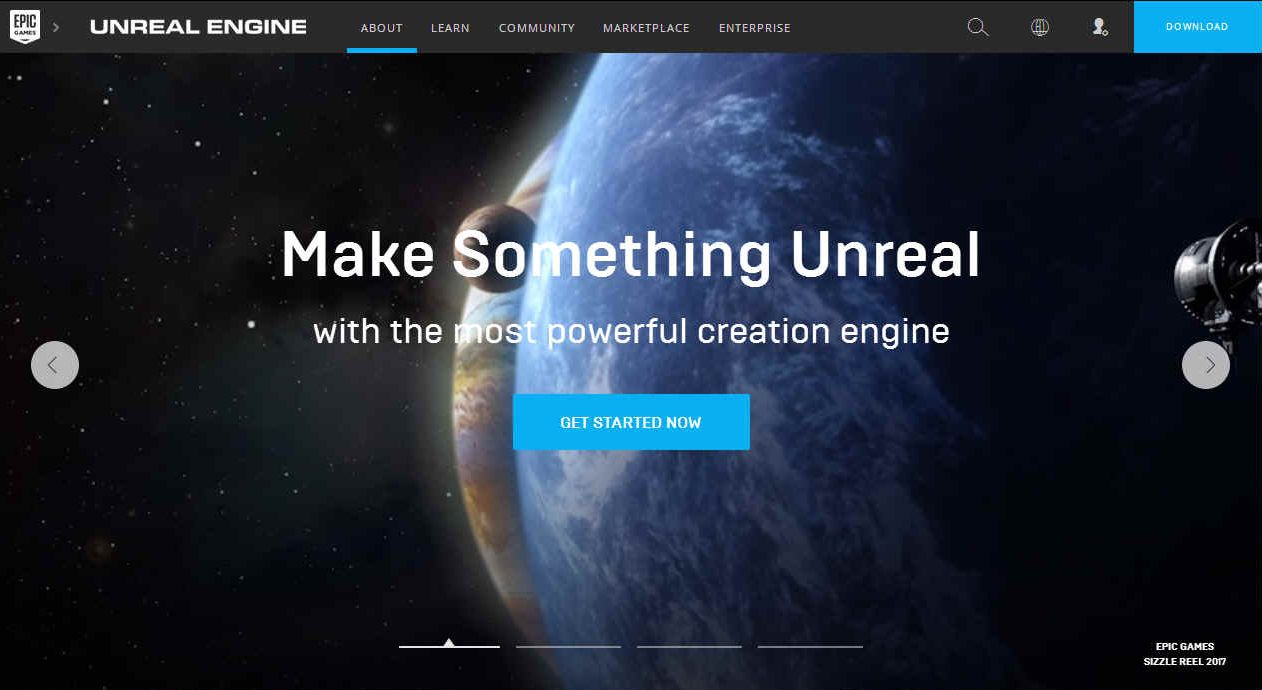 UNREAL - The Unreal Engine is a game engine developed by Epic Games, first showcased in the 1998 first-person shooter game Unreal. Although primarily developed for first-person shooters, it has been successfully used in a variety of other genres, including stealth, MMORPGs, and other RPGs. With its code written in C++, the Unreal Engine features a high degree of portability and is a tool used by many game developers today. It has won several awards, including the Guinness World Records award for "most successful video game engine."

The current release is Unreal Engine 4, designed for Microsoft Windows, macOS, Linux, SteamOS, HTML5, iOS, Android, Nintendo Switch, PlayStation 4, Xbox One and virtual reality (SteamVR/HTC Vive, Oculus Rift, PlayStation VR, Google Daydream, OSVR and Samsung Gear VR)
On September 3, 2014, Epic Games launched the Unreal Engine Marketplace, allowing UE4 subscribers to buy and sell community-created content of all shapes and sizes. In addition to all of the previously released free content, the new marketplace came with a variety of asset packs including full-scale environments, props, characters, sounds, materials, animated meshes, prefab C++ code and a number of other asset types as well as free demos and tutorials.

On September 4, 2014, Epic released Unreal Engine 4 to schools and universities for free, including personal copies for students enrolled in accredited video game development, computer science, art, architecture, simulation, and visualization programs.

On February 19, 2015, Epic launched Unreal Dev Grants, a $5 million development fund designed to provide financial grants to innovative projects being built with UE4.

As of March 2, 2015, Unreal Engine 4 is available to everyone for free, along with all future updates, with a selective royalty schedule. Oculus VR announced in October 2016 that it will cover royalty fees for all Unreal Engine titles shipping on the Oculus Store for up to the first $5 million of gross revenue per game.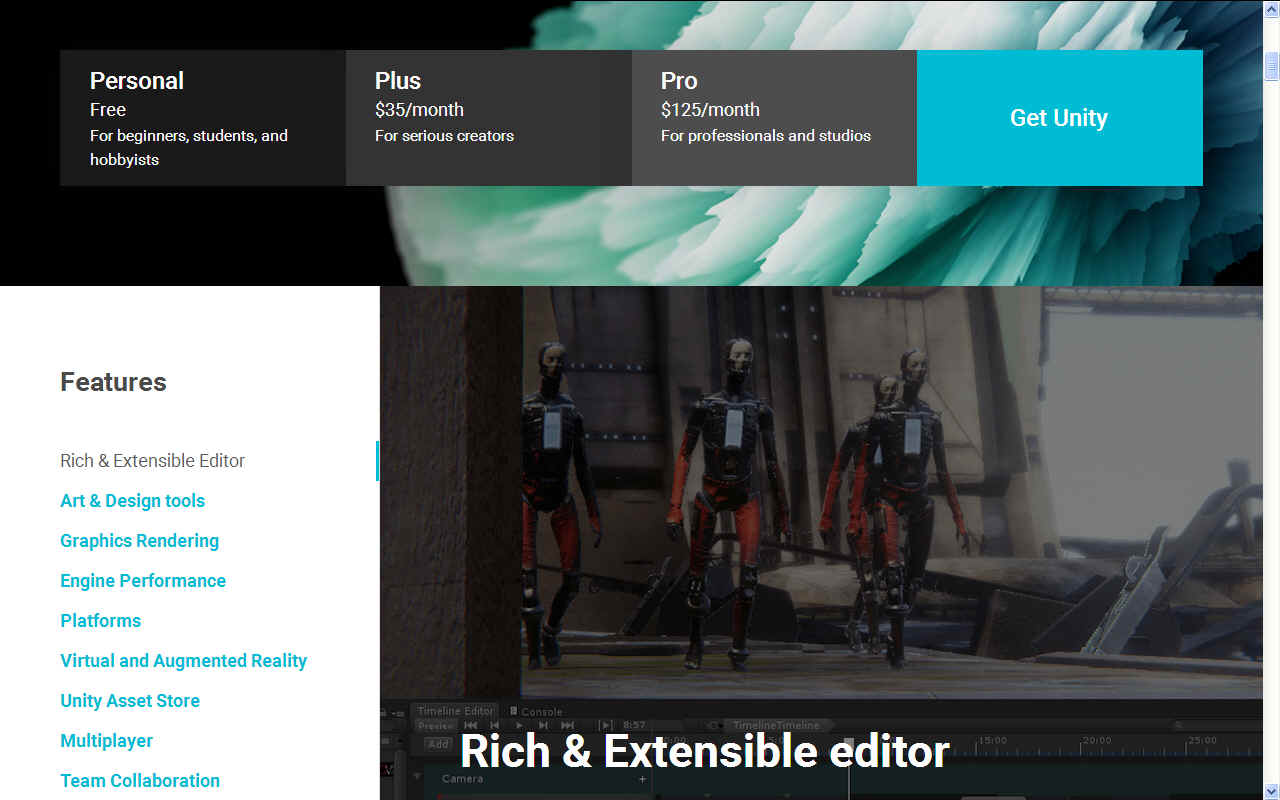 UNITY - Unity is an multipurpose game engine that supports 2D and 3D graphics, drag and drop functionality and scripting using C#. Two other programming languages were supported: Boo, which was deprecated with the release of Unity 5 and UnityScript which started its deprecation process in August 2017 after the release of Unity 2017.1.

The engine targets the following graphics APIs: Direct3D on Windows and Xbox One; OpenGL on Linux, macOS, and Windows; OpenGL ES on Android and iOS; WebGL on the web; and proprietary APIs on the video game consoles. Additionally, Unity supports the low-level APIs Metal on iOS and macOS and Vulkan on Android, Linux, and Windows, as well as Direct3D 12 on Windows and Xbox One.

Within 2D games, Unity allows importation of sprites and an advanced 2D world renderer. For 3D games, Unity allows specification of texture compression and resolution settings for each platform that the game engine supports, and provides support for bump mapping, reflection mapping, parallax mapping, screen space ambient occlusion (SSAO), dynamic shadows using shadow maps, render-to-texture and full-screen post-processing effects. Unity also offers services to developers, these are: Unity Ads, Unity Analytics, Unity Certification, Unity Cloud Build, Unity Everyplay, Unity IAP, Unity Multiplayer, Unity Performance Reporting and Unity Collaborate.

Unity is notable for its ability to target games for multiple platforms. The currently supported platforms are Android, Android TV, Facebook Gameroom, Fire OS, Gear VR, Google Cardboard, Google Daydream, HTC Vive, iOS, Linux, macOS, Microsoft HoloLens, Nintendo 3DS family, Nintendo Switch, Oculus Rift, PlayStation 4, PlayStation Vita, PlayStation VR, Samsung Smart TV, Tizen, tvOS, WebGL, Wii U, Windows, Windows Phone, Windows Store, and Xbox One.

Unity formerly supported 7 other platforms including its own Unity Web Player. Unity Web Player was a browser plugin that was supported in Windows and OS X only, which has been deprecated in favor of WebGL.

Unity is the default software development kit (SDK) for Nintendo's Wii U video game console platform, with a free copy included by Nintendo with each Wii U developer license. Unity Technologies calls this bundling of a third-party SDK an "industry first".

Unity supports the creation of custom vertex, fragment (or pixel), tesselation, compute shaders and Unity's own surface shaders using Cg, a modified version of Microsoft's High-Level Shading Language.
OCEAN CLEANUP - The 'Ocean Cleanup' feed the world game is to be available for all of these phones, using Android or IOS operating systems. Enjoy making the world's marine life healthier on your: Apple iPhone 8, HTC 10, Huawei P9, Lenovo Moto Z, LG G5, Pixel Google, Samsung Galaxy S7 Edge, Sony Xperia X and more.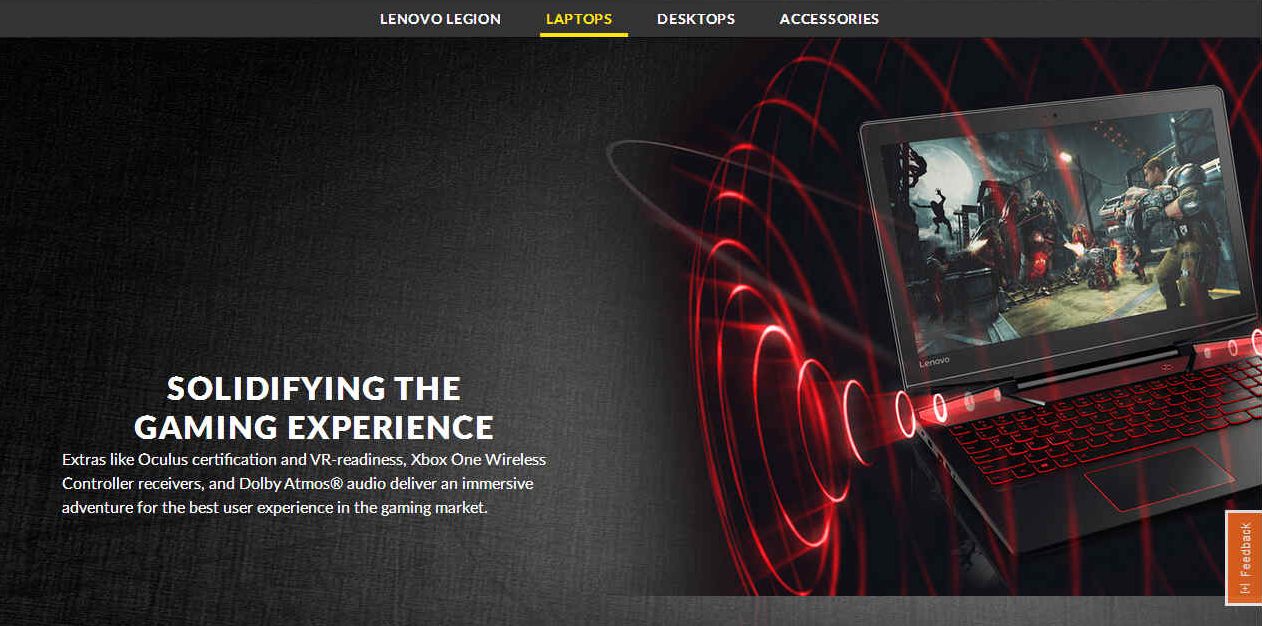 LENOVO - The VR-ready Lenovo Legion Y920 Tower is for the most serious PC gamer. This fully-stacked machine runs on Windows 10 and houses 7th Generation Intel® Core™ i7-7700K quad-core processors designed to run the most demanding applications, from visceral first person contacts to atmospheric underwater simulators at optimum, uninterrupted speeds. The visuals are powered by up to a NVIDIA® GeForce® GTX 1080 8GB graphics card, one of the leading GPUs on the market. It offers exceptional visuals to future-proof the machine to tackle the sequels of today's chart topping VR. The Lenovo Legion Y920 Tower has optional 32GB 2800Mhz CORSAIR® VENGEANCE® LPX overclockable DDR4 memory and optional integrated Asetek® liquid cooling to overclock your CPU. This helps with increased frame rate stability, smoother gameplay, reduced system noise and motherboard stress, so your interaction with undersea animals will be seamless.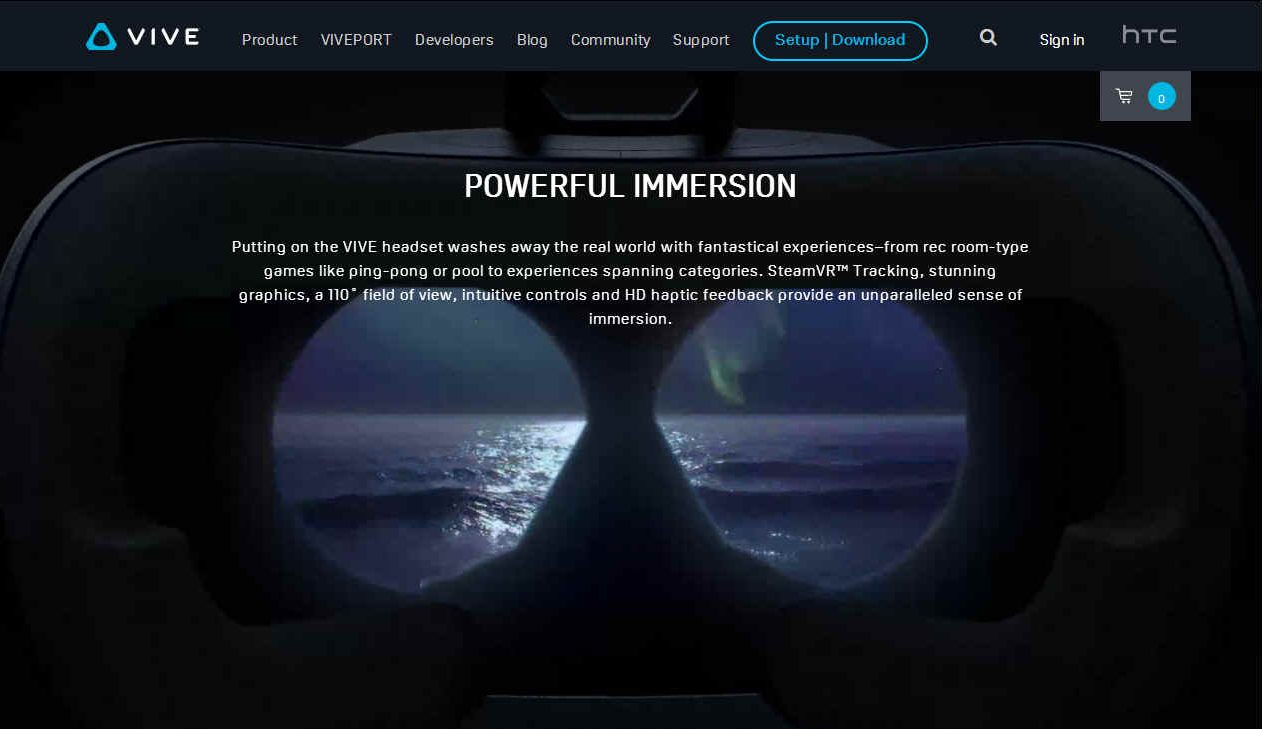 AFFORDABLE - Game and film making use the same software to produce backgrounds for their actors to play out their parts. The advent of headsets and hand controls with high picture quality and 3D sound means that virtual reality has virtually become a reality.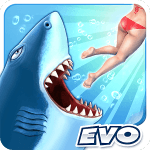 LINKS & REFERENCE
https://www.apple.com/uk/ios/ios-11/
https://en.wikipedia.org/wiki/Android_(operating_system)
https://www.android.com/
https://play.google.com/store/apps
https://unity3d.com/
https://www.unrealengine.com/
https://en.wikipedia.org/wiki/Unity_(game_engine)
https://en.wikipedia.org/wiki/Unreal_Engine
https://en.wikipedia.org/wiki/HTC_Vive
https://www.businessinsider.com.au/htc-vive-virtual-reality-demo-first-impressions-2015-7
https://www.vive.com/uk/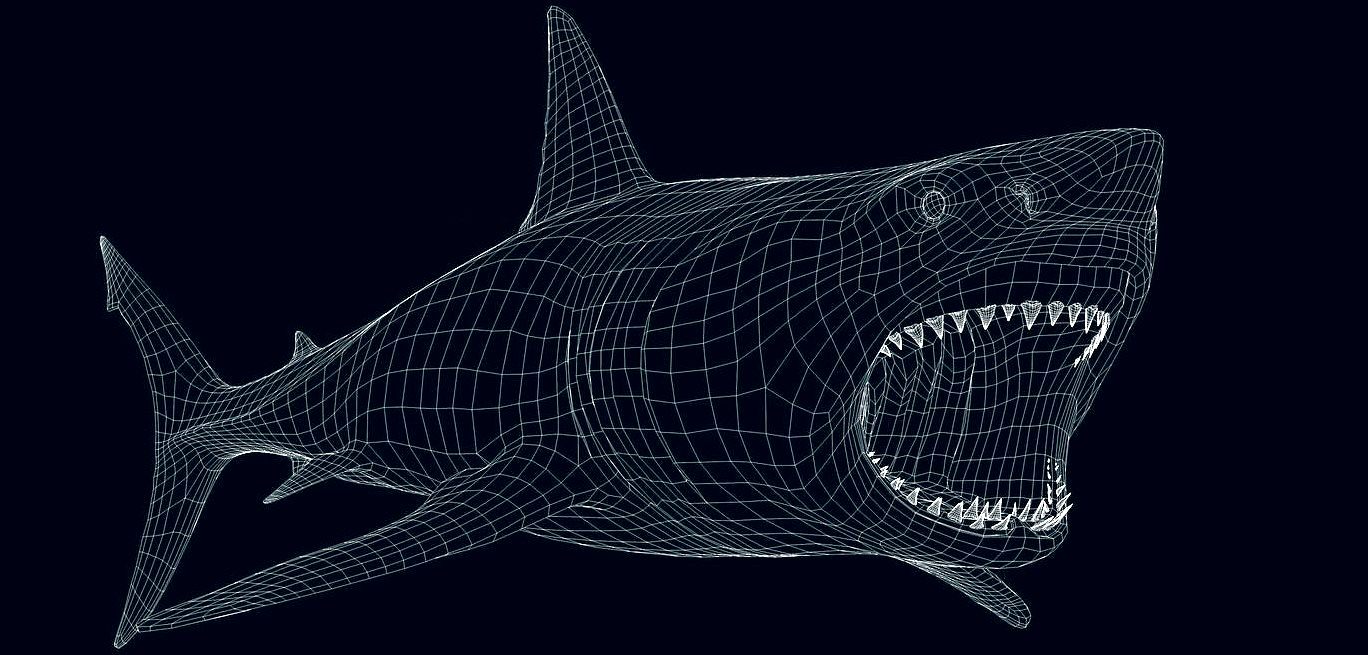 This website is provided on a free basis as a public information service. copyright © Cleaner Oceans Foundation Ltd (COFL) (Company No: 4674774) January 2018. Solar Studios, BN271RF, United Kingdom. COFL is a charity without share capital.