CLS - SATELLITE OCEAN MONITORING
ABOUT - CONTACTS - FOUNDATION - HOME - A-Z INDEX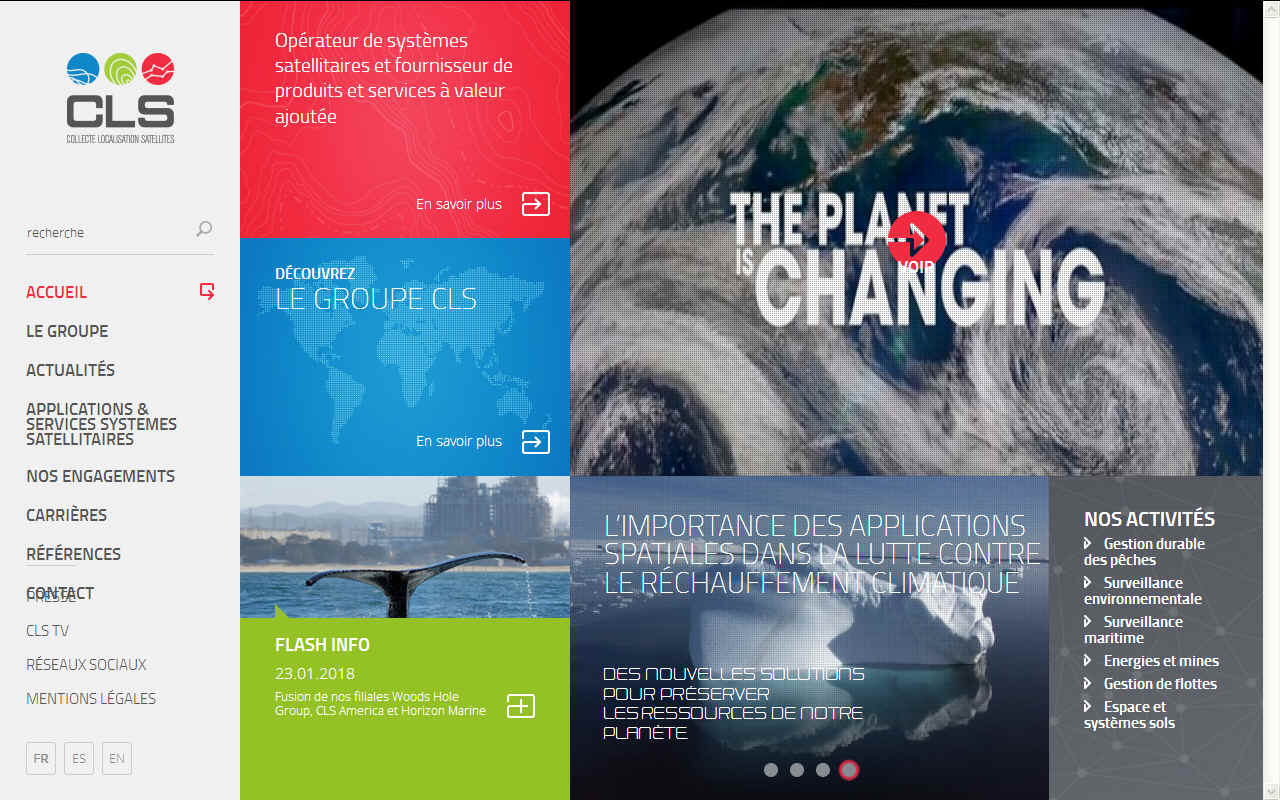 COLLECTE LOCALISATION SATELLITES (CLS) - CLS, a subsidiary of the French Space Agency, ARDIAN & IFREMER, is a worldwide company and pioneer provider of monitoring and surveillance solutions for the Earth since 1986. Their mission is to deploy innovative space-based solutions to understand and protect planet earth and to manage its resources sustainably. CLS employs 700 people, at its headquarters in Toulouse (France) and in its 26 other sites around the world.
Observing our environment from space has revolutionized our understanding of the planet. CLS works in 6 strategic areas of activity: 1.Sustainable management of fisheries 2. Environmental monitoring 3. Maritime safety and security 4. Fleet management 5.
Energy & mining 6. Space & ground systems.

They process environmental data and positions, ocean and inland waters observations, including land activities, by satellite. They use more than 20 instruments onboard satellites and nearly 130 satellites daily to handle information about the state of the planet and its activities.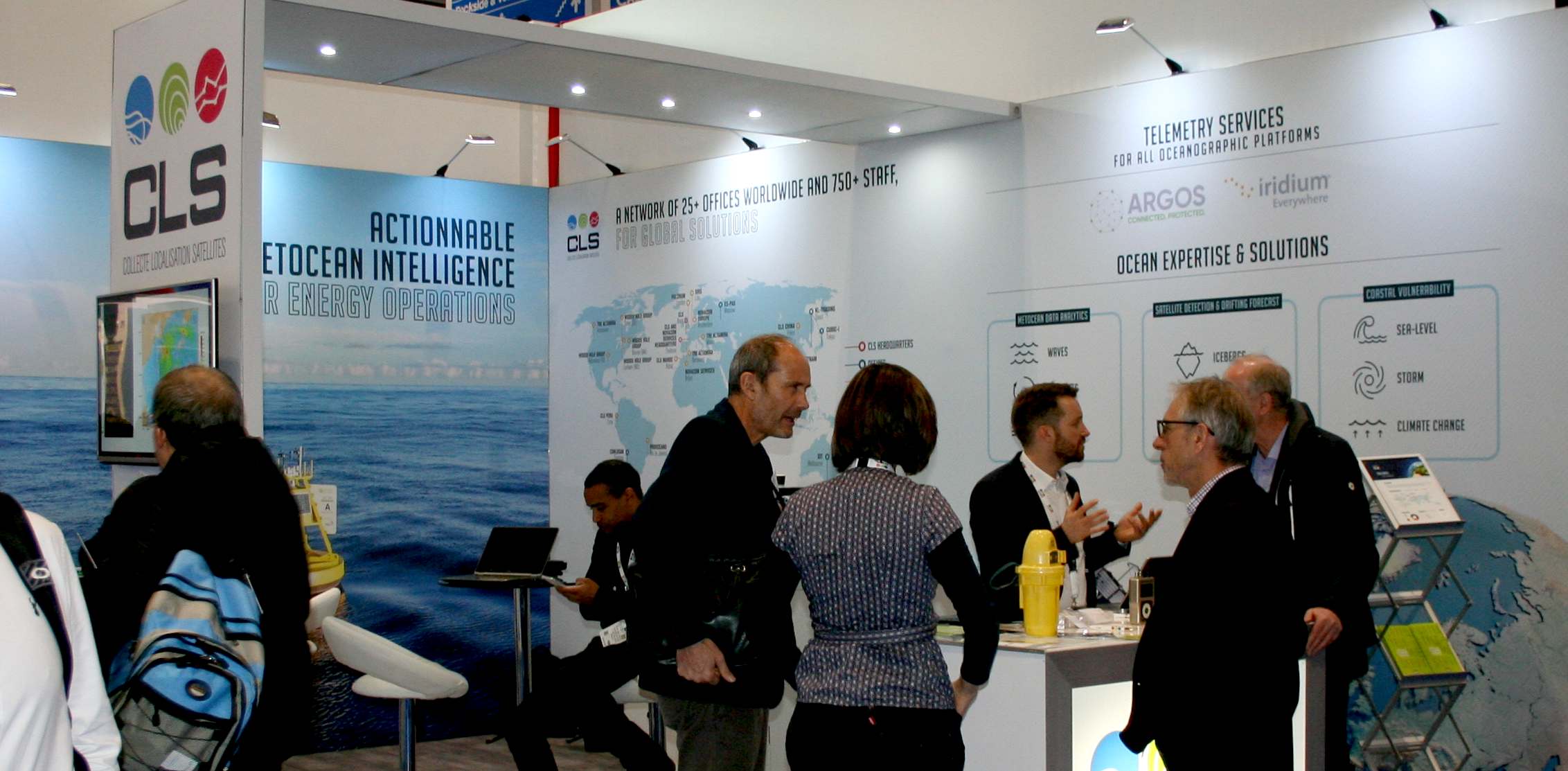 CLS - Ocean tracking and predictive positioning using satellites. Copyright Photograph © March 14 2018 Cleaner Ocean Foundation Ltd. All rights reserved. You will need the permission of the COF to use this photograph except for educational purposes or private study.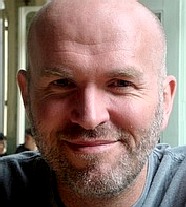 Tim Benzie
Greenwich Research & Enterprise
Enterprise Europe Network
+44(0)7392 081 282
t.benzie@greenwich.ac.uk

Participants from outside UK please get in contact with:

DE: Jenny Dümon| P +49 431 66 66 6-8 62 | duemon@wtsh.de
The conference and brokerage event will take place at:

Stand F600
ExCeL London
One Western Gateway
Royal Victoria Dock
London E16 1XL.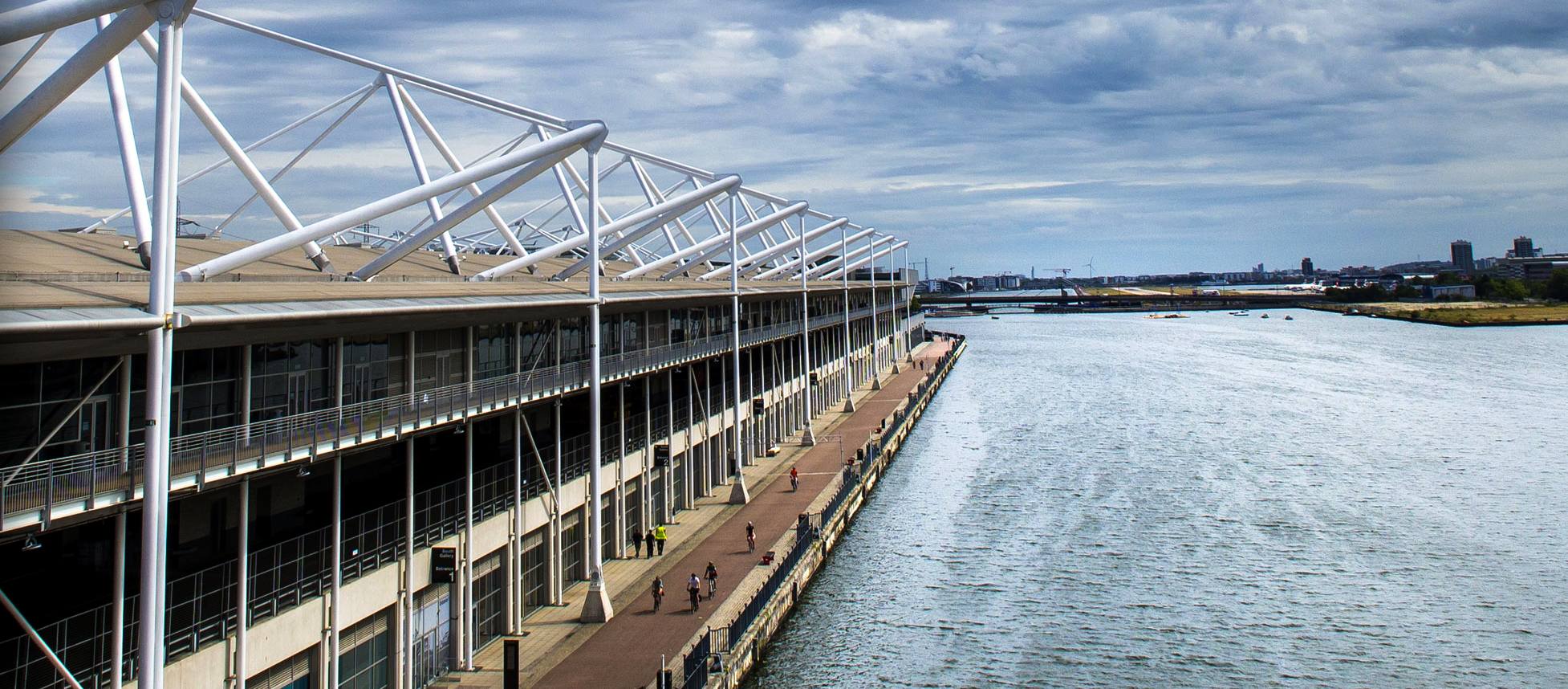 ROYAL VICTORIA DOCKS - The building of London's Royal Docks introduced a new world of commerce to the expanding capital. The dock is dominated by the ExCeL Exhibition Centre, constructed on the north quayside and opened in November 2000, and by the adjacent high level Royal Victoria Dock Bridge. The waterside location of ExCel is used to its advantage when it hosts nautical events, with visiting vessels moored alongside the exhibition centre.

The Royal Victoria Dock is the largest of three docks in the Royal Docks of east London, now part of the redeveloped Docklands. The dock area has experienced major redevelopment under the London Docklands Development Corporation. The dock itself still exists and is accessible to ships, although its western entrance has been filled in and it is now used chiefly for watersports. Its transport links have been greatly improved with new roads and Docklands Light Railway lines running along both its north and south side.
LOCATION
ExCeL London
One Western Gateway
Royal Victoria Dock, London
E16 1XL
Tel: +44 (0)20 7069 5000
Email: info@excel.london

CONTACTS
Reed Exhibitions Limited
Gateway House, 28 The Quadrant
Richmond, Surrey, TW9 1DN
United Kingdom

Company No: 678540
VAT No: GB 232 4004 20

oi.helpline@reedexpo.co.uk
+44 (0)20 8271 2133

LINKS & REFERENCE
https://greensea.com/products/opensea
https://www.deeptrekker.com/
https://earthwisesorbents.com/
https://www.cls.fr/
http://www.qps.nl/display/main/home
http://www.emodnet.eu/
http://www.acif-ccim.pt/
http://arii-paca.fr/
https://www.macartney.com/where-to-find-us/exhibitions/oceanology-international-2018-exhibitor/
https://www.scottish-enterprise.com/
http://www.enterprise-europe.co.uk/
https://www.excel.london/
http://www.oceanologyinternational.com/
http://www.oceanict-expo.com/
http://www.oceanologyinternationalnorthamerica.com/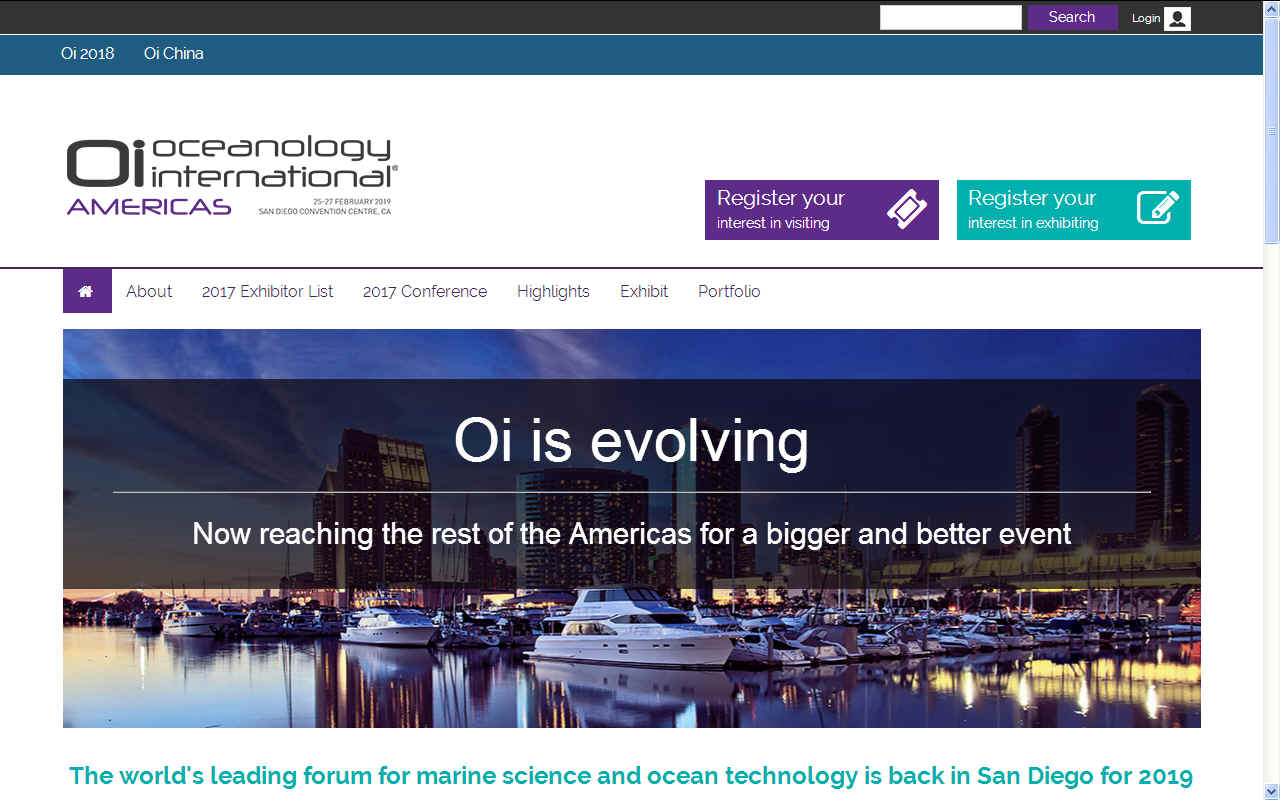 Oi AMERICA - The world's leading forum for marine science and ocean technology will be back in San Diego for 2019

The Oceanology International portfolio offers world leading events where industry, academia and governments share knowledge and connect with the marine science and ocean technology communities.

This three-day conference and exhibition is broadening its emphasis and appeal across the Americas, now connecting more stakeholders from across North America with their counterparts and customers in Latin America and the Caribbean. The newly branded Oceanology International Americas, will return to the San Diego Convention Centre from 25-27 February 2019.

Oceanology International Americas is a world-class exhibition and conference to help organisations reach buyers from key market regions and sectors across North & South America and the Caribbean helping them improve their strategies for measuring, developing, protecting and operating in the world's oceans.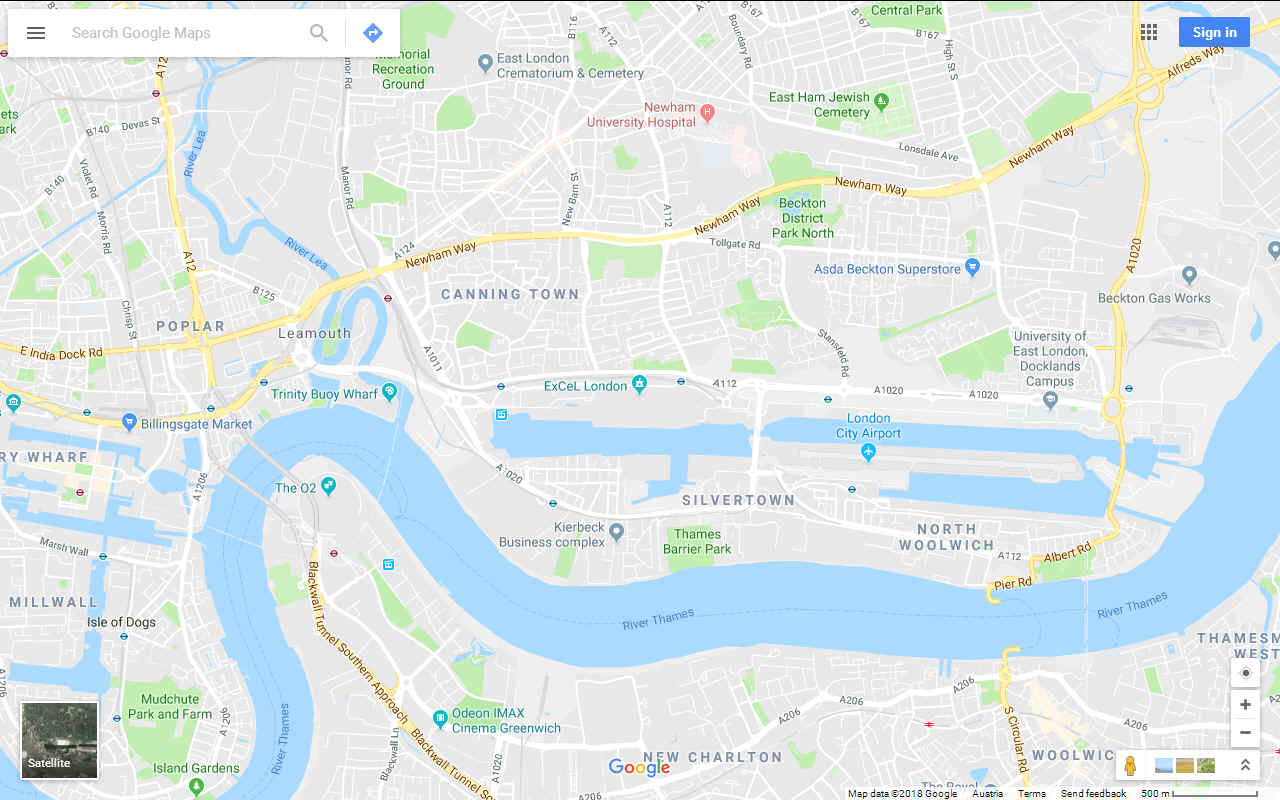 MAP LONDON, THAMES - This map of London with the River Thames as a main feature, shows us the Docks above and feed into the Thames as it flows east out to sea.
This website is provided on a free basis as a public information service. copyright © Cleaner Oceans Foundation Ltd (COFL) (Company No: 4674774) 2018. Solar Studios, BN271RF, United Kingdom. COFL is a charity without share capital. The names AmphiMax™, RiverVax™ and SeaVax™ are trade names used under license by COF in connection with their 'Feed The World' ocean cleaning sustainability campaign.