SEA MACHINES ROBOTICS
ABOUT - CONTACTS - FOUNDATION - HOME - A-Z INDEX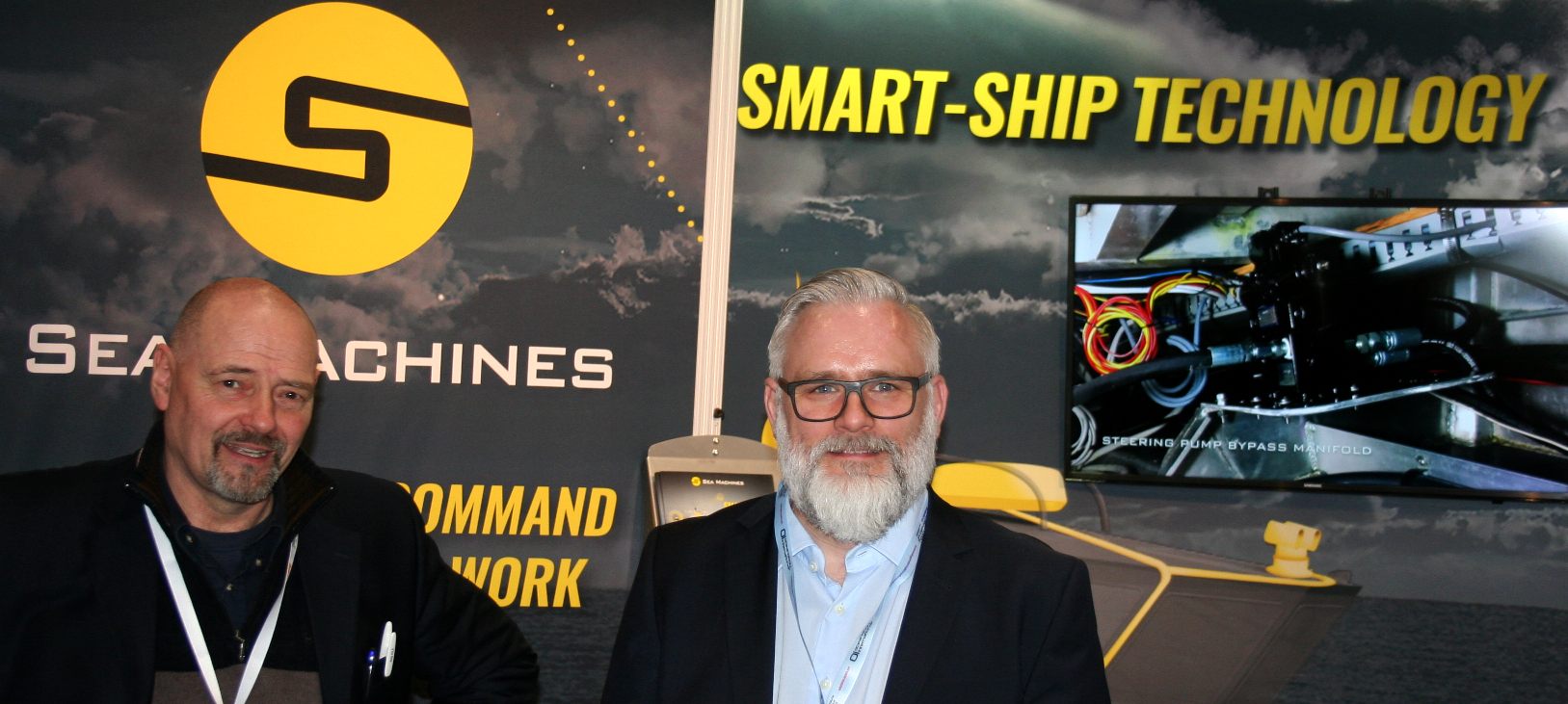 TECHNOLOGY - Smart machines are the way forward for ocean transport and cleaning duties. Our volunteers were out and about looking for potential suppliers and research partners for 2019, as SeaVax and AmphiMax proof of concept models are put through their paces in Sussex, England. Peter Holm (centre) represented Sea Machines Robotics at this splendid event. Sea Machines is a US company that develops and sell navigation and vessel command and control equipment. They have a branch in England.
Sea Machines Robotics is a forward looking autonomous technology company that specializes in advanced control technology for work boats and other commercial surface vessels. Based in Boston and operating globally, the company is driven by a crew of mariners, engineers, coders, and autonomy scientists.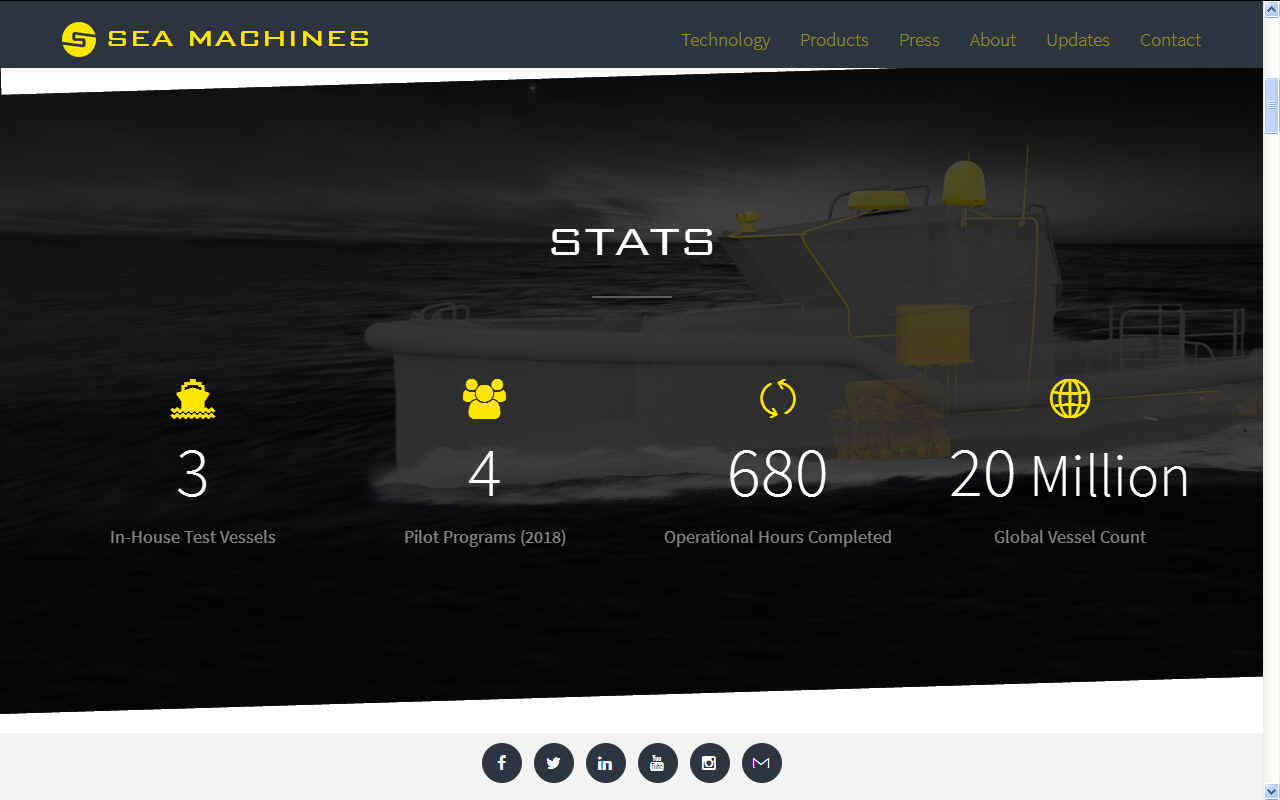 Sea Machines builds Autonomous Control & Remote Command Systems to upgrade the operation of existing or new build marine vessels. Our technology can be used for unmanned piloting of vessels to improve productivity and efficiency as well as safe operations in hazardous environments.

Sea Machines' Autonomous Control System for work boats uses common vessel-based instruments and proprietary algorithms to give the watercraft a degree of self-awareness, enabling the boat to efficiently self-motor from point-to-point while avoiding active & passive obstacles or collaborate in tandem with another vessel. The system links to all on-board propulsion, steering, and thrust machinery for active vessel control as well as necessary instruments and sensors. A remote user interface is provided for command and control as well as data reception from the autonomous vessel.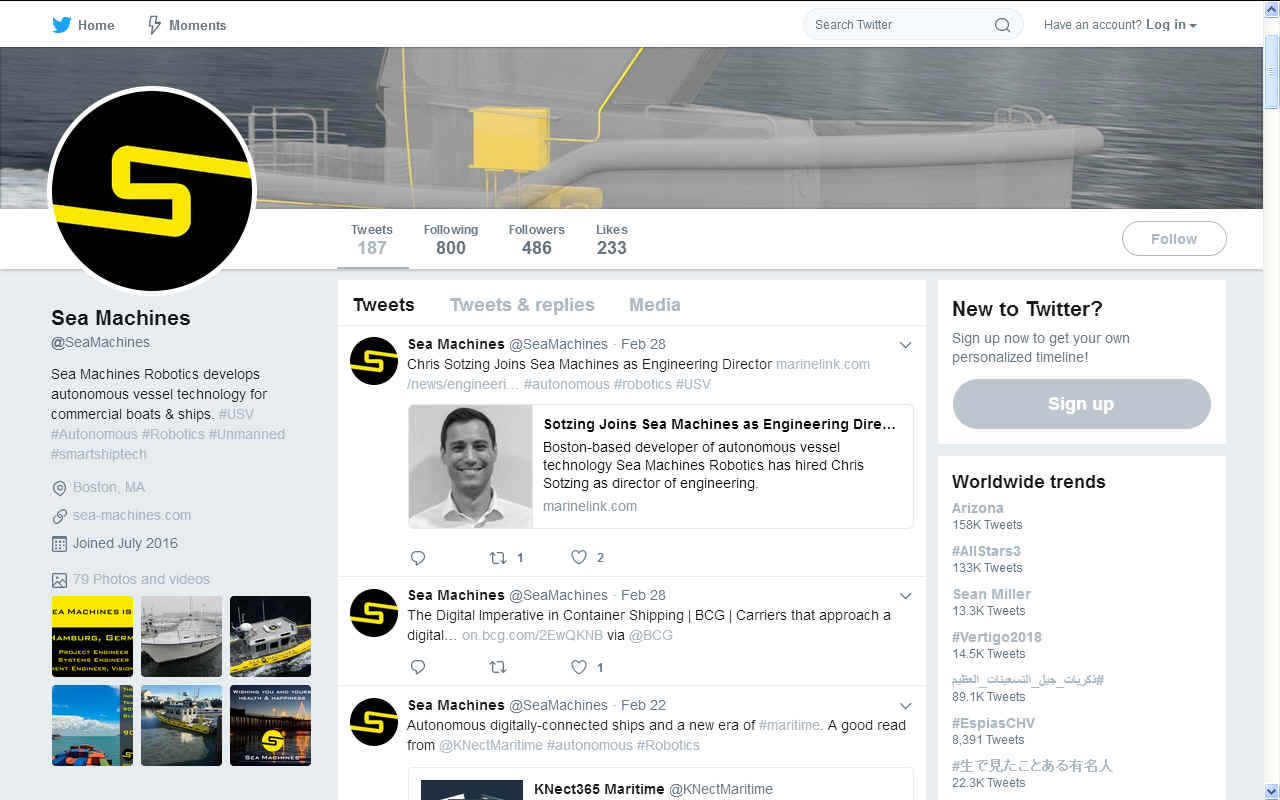 Sea Machines' proprietary industrial control architecture that is specially-developed with robustness and reliability, absolutes for hard-working vessels. Standardized with pilot-ready navigation and common task algorithms. With built-in middleware to accept 3rd party software plug ins for payload control and data collection.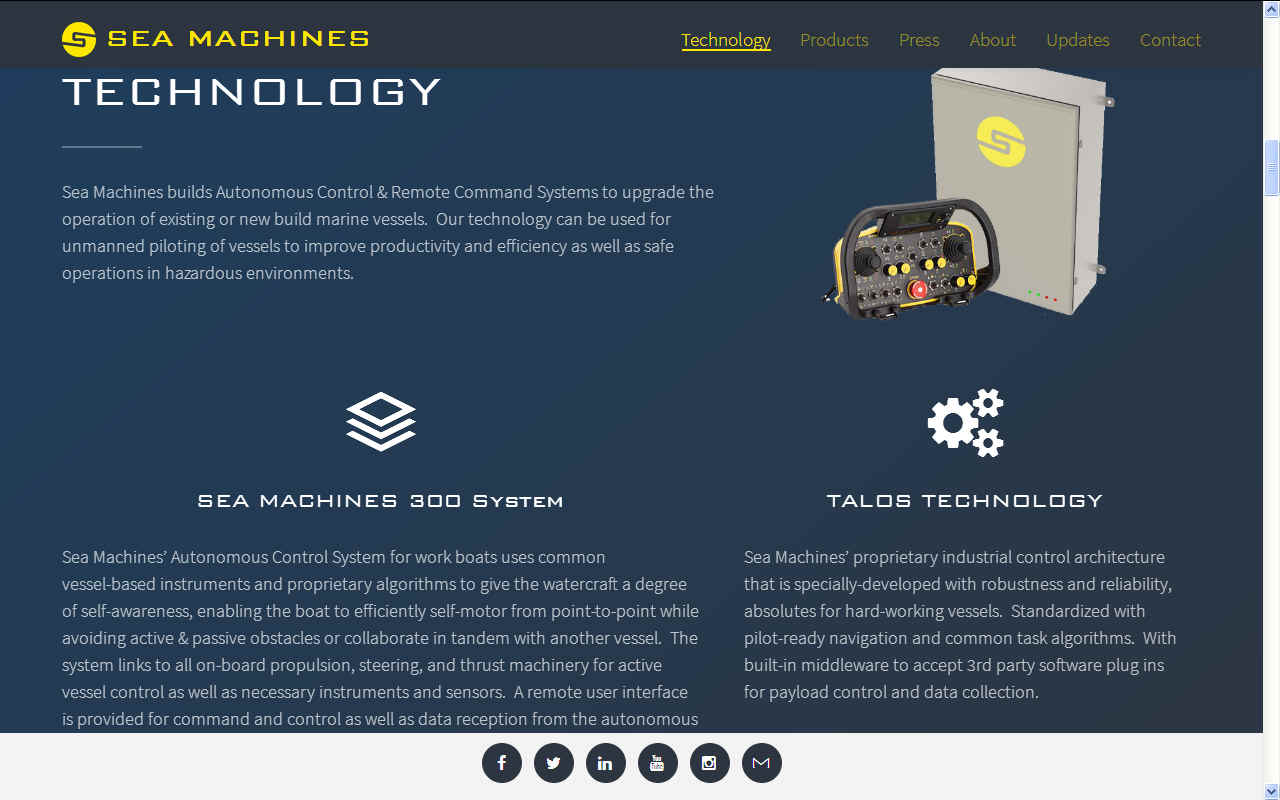 CONTACTS
256 Marginal St, Building 16A
Boston, MA 02128 USA

Sea Machines c/o WeWork
Axel-Springer-Platz 3
Hamburg, 20355, Germany

+1-617-455-6266 (USA HQ)
+49 40 808 194 738 (Hamburg)

info@sea-machines.com
sea-machines.com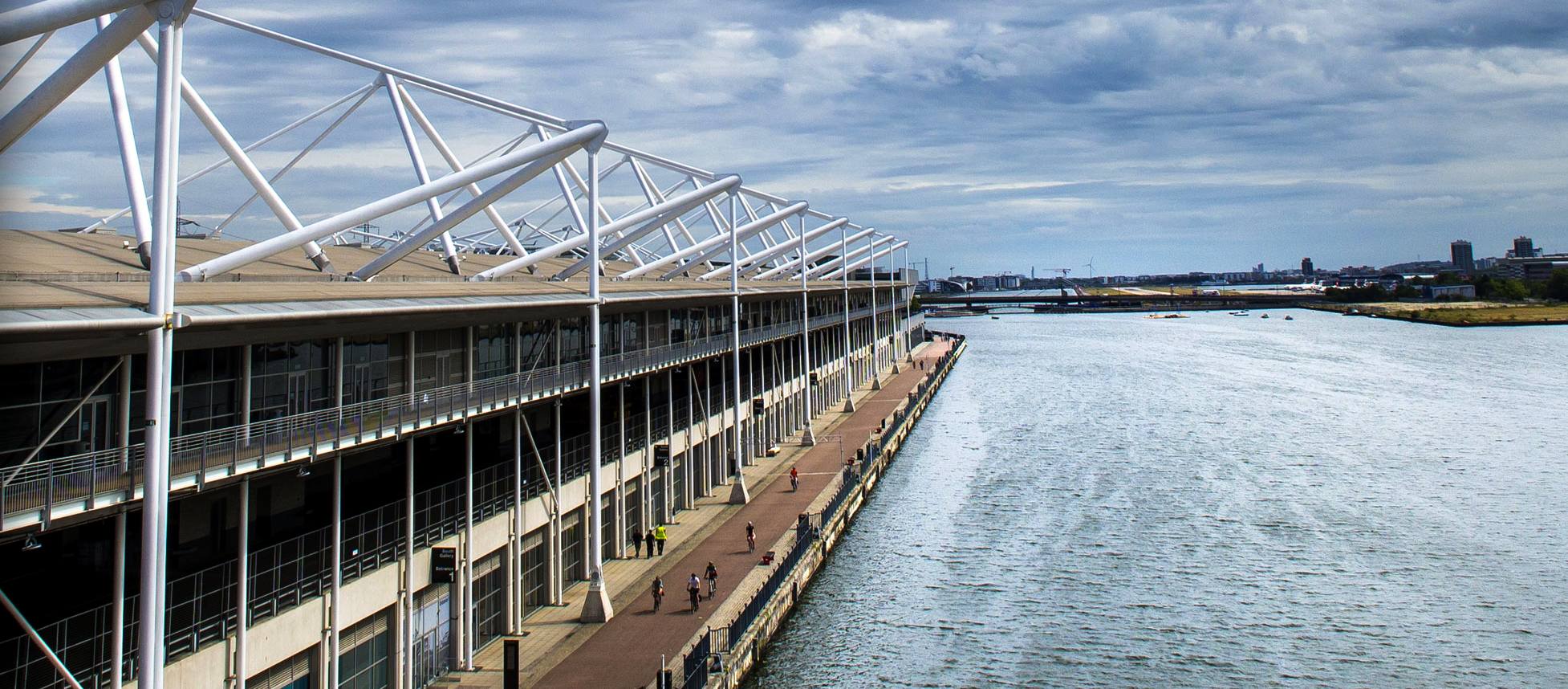 ROYAL VICTORIA DOCKS - The building of London's Royal Docks introduced a new world of commerce to the expanding capital. The dock is dominated by the ExCeL Exhibition Centre, constructed on the north quayside and opened in November 2000, and by the adjacent high level Royal Victoria Dock Bridge. The waterside location of ExCel is used to its advantage when it hosts nautical events, with visiting vessels moored alongside the exhibition centre.

The Royal Victoria Dock is the largest of three docks in the Royal Docks of east London, now part of the redeveloped Docklands. The dock area has experienced major redevelopment under the London Docklands Development Corporation. The dock itself still exists and is accessible to ships, although its western entrance has been filled in and it is now used chiefly for watersports. Its transport links have been greatly improved with new roads and Docklands Light Railway lines running along both its north and south side.
The London ExCel is the perfect venue for a nautical technology get together. This is the forty-ninth year of the event that brings together oceanic thought leaders, suppliers and buyers from across the globe.
LINKS & REFERENCE
https://twitter.com/SeaMachines
http://sea-machines.com/
https://greensea.com/products/opensea
https://www.deeptrekker.com/
https://earthwisesorbents.com/
https://www.cls.fr/
http://www.qps.nl/display/main/home
http://www.emodnet.eu/
http://www.acif-ccim.pt/
http://arii-paca.fr/
https://www.macartney.com/where-to-find-us/exhibitions/oceanology-international-2018-exhibitor/
https://www.scottish-enterprise.com/
http://www.enterprise-europe.co.uk/
https://www.excel.london/
http://www.oceanologyinternational.com/
http://www.oceanict-expo.com/
http://www.oceanologyinternationalnorthamerica.com/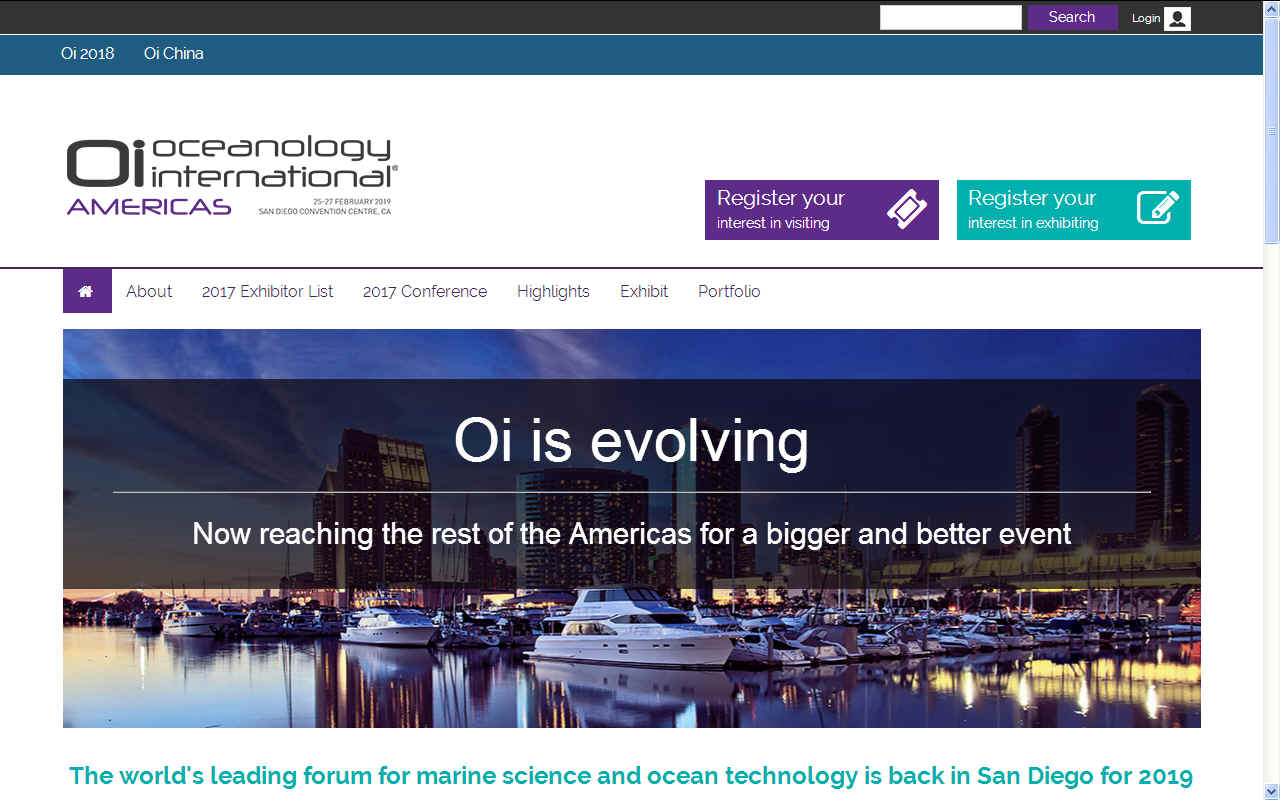 Oi AMERICA - The world's leading forum for marine science and ocean technology will be back in San Diego for 2019

The Oceanology International portfolio offers world leading events where industry, academia and governments share knowledge and connect with the marine science and ocean technology communities.

This three-day conference and exhibition is broadening its emphasis and appeal across the Americas, now connecting more stakeholders from across North America with their counterparts and customers in Latin America and the Caribbean. The newly branded Oceanology International Americas, will return to the San Diego Convention Centre from 25-27 February 2019.

Oceanology International Americas is a world-class exhibition and conference to help organisations reach buyers from key market regions and sectors across North & South America and the Caribbean helping them improve their strategies for measuring, developing, protecting and operating in the world's oceans.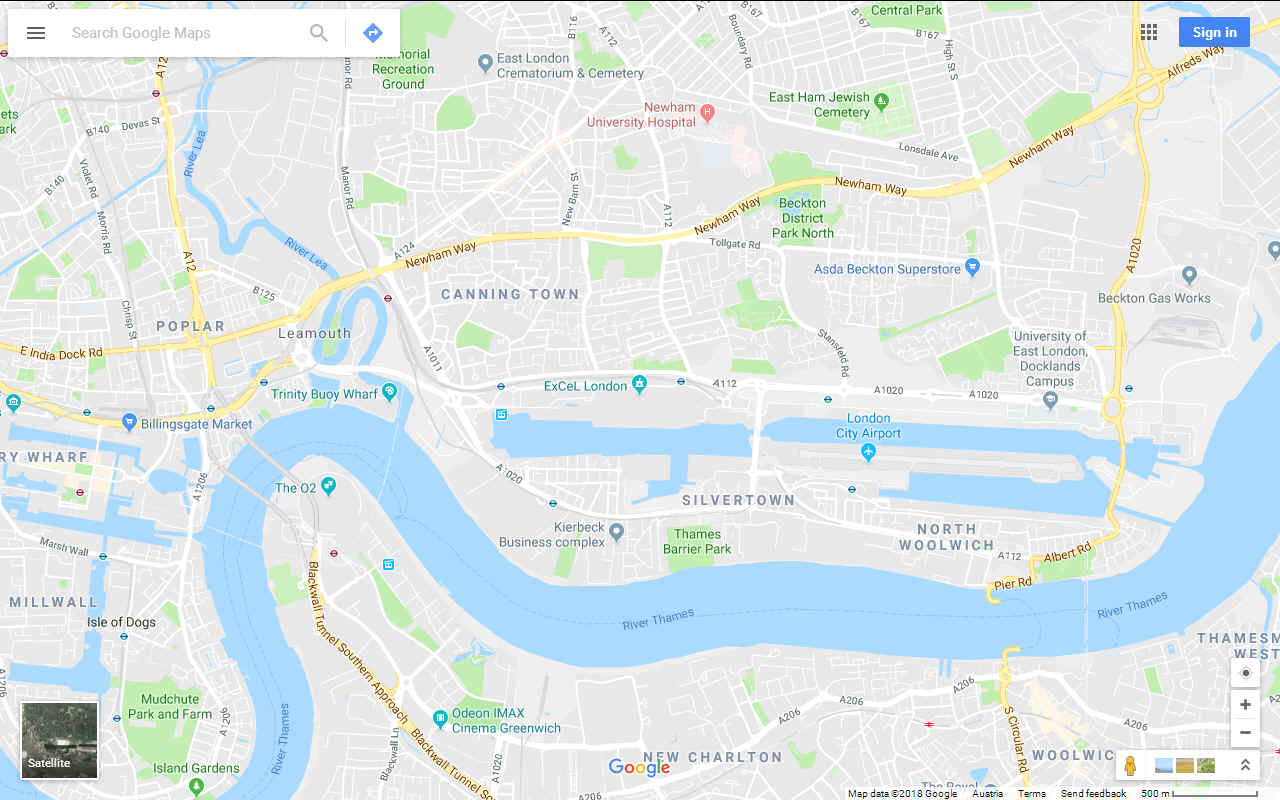 MAP LONDON, THAMES - This map of London with the River Thames as a main feature, shows us the Docks above and feed into the Thames as it flows east out to sea.
This website is provided on a free basis as a public information service. copyright © Cleaner Oceans Foundation Ltd (COFL) (Company No: 4674774) 2018. Solar Studios, BN271RF, United Kingdom. COFL is a charity without share capital. The names AmphiMax™, RiverVax™ and SeaVax™ are trade names used under license by COF in connection with their 'Feed The World' ocean cleaning sustainability campaign.