BLUE GROWTH PIRAEUS
FOUNDATION - HOME - A-Z INDEX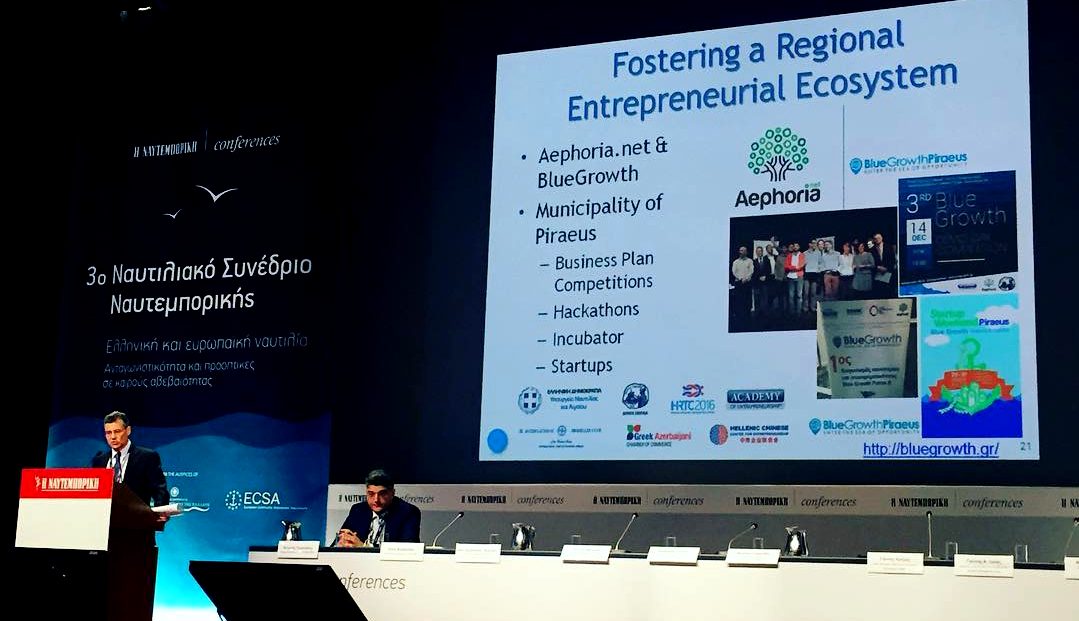 This Bluegrowth competition centres about Piraeus, Greece. The 4th BGP call aims to inspire and support startups with innovative ideas relating to the blue economy, including:
1. Shipping
2. Tourism
3. Fisheries, and
4. The marine ecosystem.
The process is carried out through the big competition Bluegrowth, that has been organized for the 3 years in a row and now the 4th call, in which teams take part to submitted their proposals to enhance the blue economy.
The selected ideas join the "incubation" program of Bluegrowth, building a strong foundation for entry into the "busniness world.

If you have an innovative idea relating to the blue economy, submit your proposal for the 4th Bluegrowth Piraeus Competition. Call for entry of 4th Bluegrowth Competition is open until October.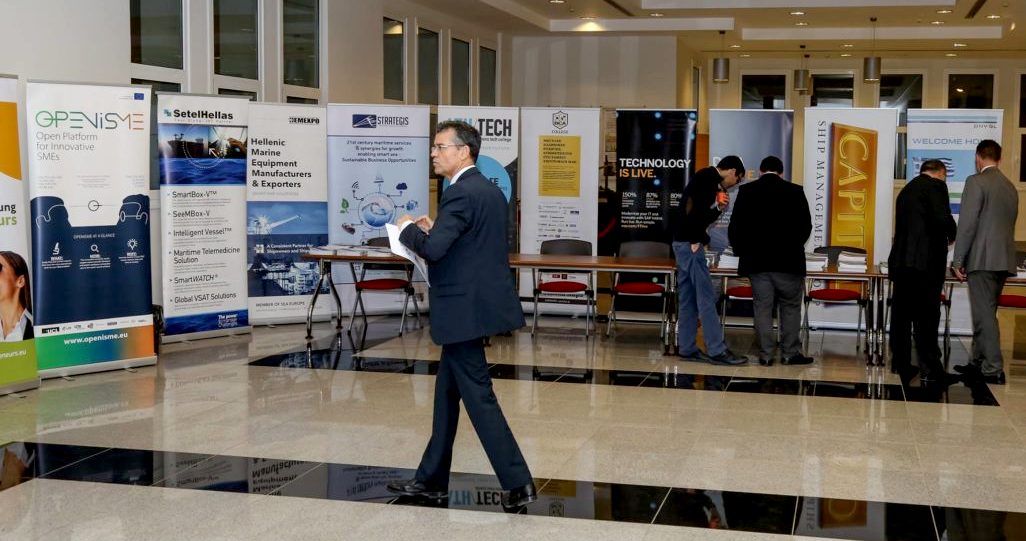 ABOUT BLUE GROWTH
Blue Growth is aiming to inspire and help young entrepreneurs realize their innovative concepts relating to marine and freshwater resources. Creative disruption in the maritime sector can introduce promising business opportunities, create new jobs, and transform traditional processes into more productive and sustainable activities.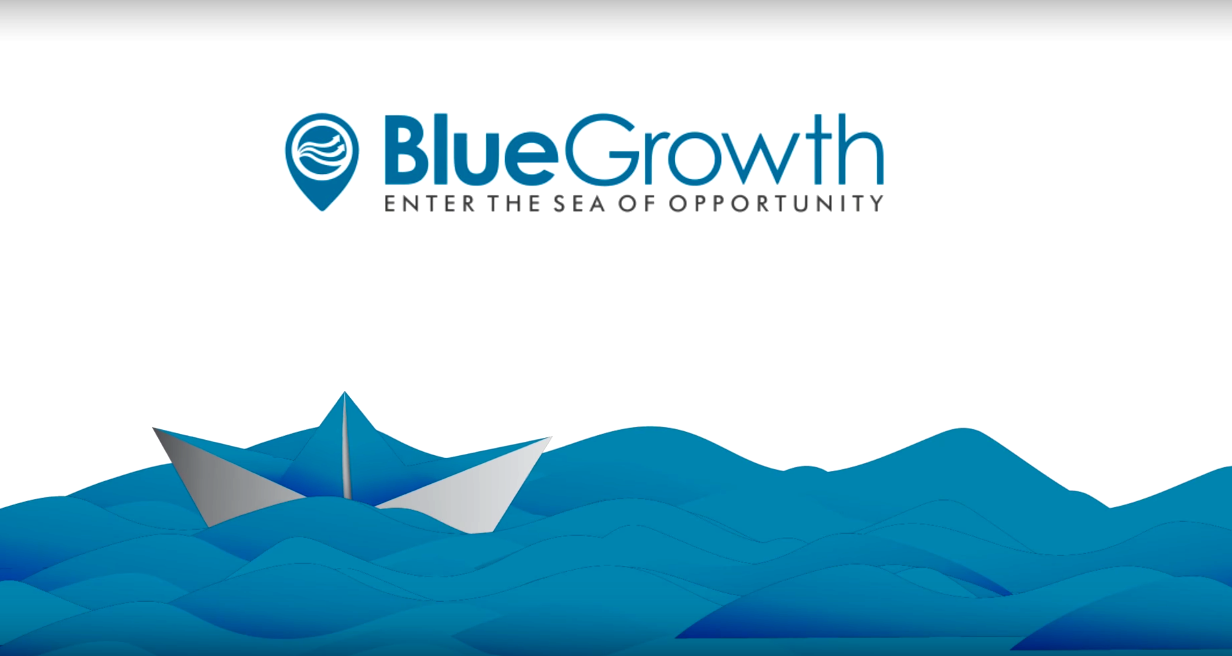 This initiative so far includes the following actions:
1. The Blue Growth marine challenge competition
2. The Get CruiseINN four days entrepreneurial contest cruise
3. The Startup Weekend Piraeus – Blue Economy and Smart Sea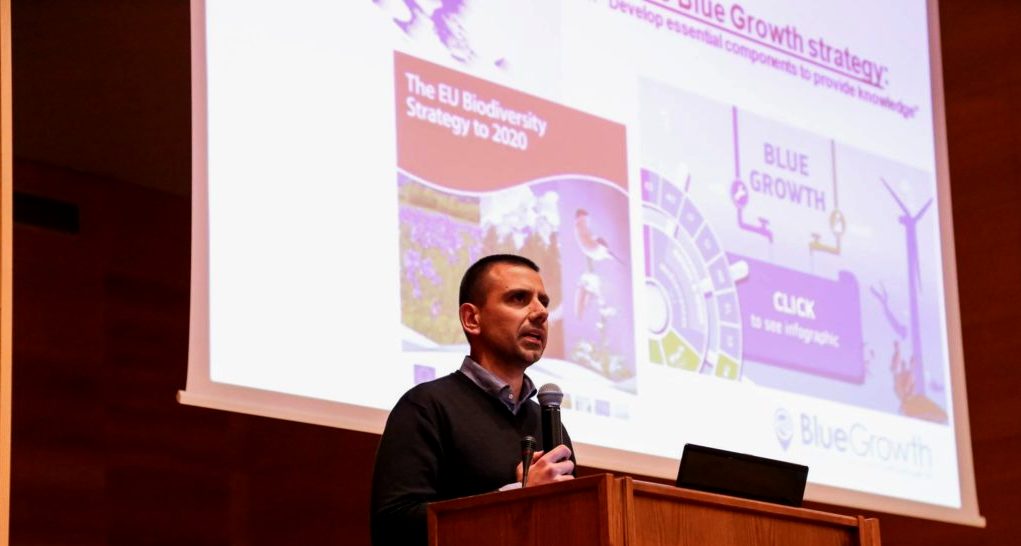 STRATEGY - A competitor speaking about biodiversity for blue growth in the EU.
In order to reach their full potential, maritime and water economic activities need synergies, innovation and the sustainability principles in practice. This approach, combined with a long-term focus, would enable them to respond effectively to the current social and environmental challenges. The engagement of local communities and administration, as well as adequate support from local, national, and international policy will also be crucial to this progress.

Within this framework, the Blue Growth marine challenge competition is looking for original innovative business ideas for products and services in the following categories:

* Information & Communication Technologies
* Environmental Protection & Energy Conservation
* Fisheries
* Sustainable Maritime Tourism
* Water use
* Shipping & Logistics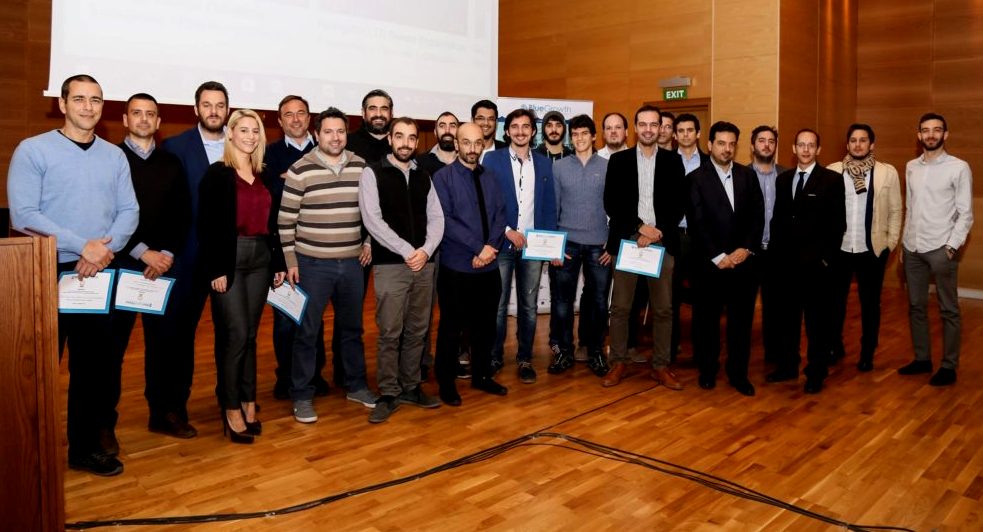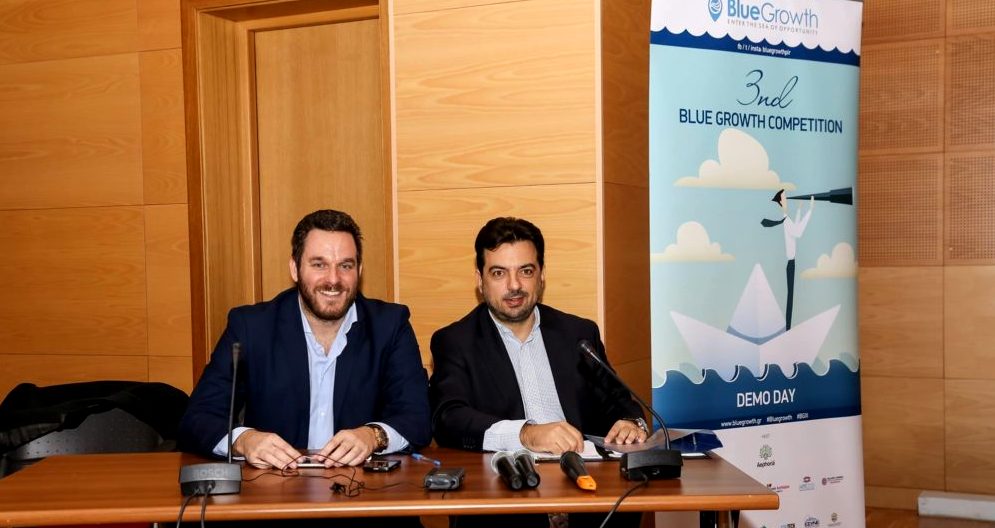 AWARDS / PRIZES

The top 3 finalists will receive:

- €5,000 worth of business services and free entry to the incubation/acceleration program offered by Aephoria.net at their co-working space in Athens (mandatory).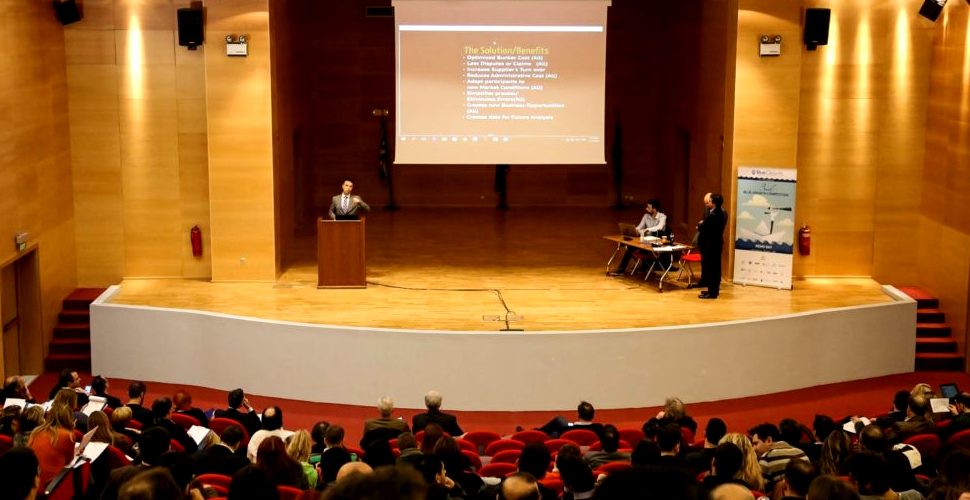 RULES:

– Awards will only be granted to enterprises that have completed the legal formation process in their country of origin.

– All teams are required to participate in promotional media and press events related to the Blue Growth marine challenge competition and the Aephoria.net program. This includes, but is not limited to, giving interviews and providing content for press releases and other promotional material. Teams will not be required to disclose any proprietary or otherwise confidential information related to their businesses. The Blue Growth marine challenge competition organizing committee and Aephoria.net, will provide relevant consultation to the participating teams, upon request, in order to avoid unnecessary sharing of information.
Incubation – Training for Sustainable Business

The 3 finalists teams as mentioned above, will receive access to co-working spaces as well as business incubation services developed by Aephoria.net, a pioneer sustainable-business incubation program that fosters business practices with a triple-bottom-line approach (People-Planet-Profit).

During its 2 years of operations, Aephoria.net has trained 58 business teams, has incubated 15 startups, while it has developed innovative business competitions like Blue Growth and Athens Startup Weekend Sustainability.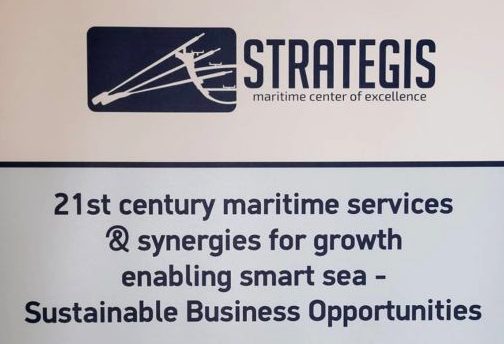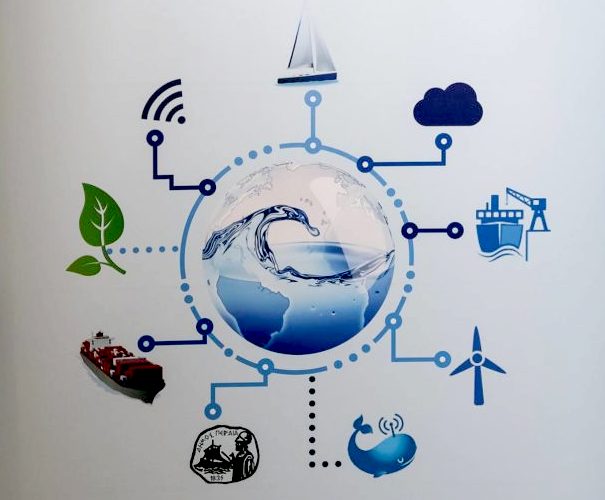 A BIT ABOUT THE MEDITERRANEAN SEA

Roughly 30% of global sea-borne trade by volume is via the Mediterranean. There are 450 ports and terminals that deal with a quarter of worldwide sea-borne oil traffic. The Mediterranean Sea boasts the world's second-largest market for cruise ships.

The coastal population of the Mediterranean Sea is 150 million, that more than doubles during the tourist season. The are 400 UNESCO sites and 236 Marine Protected Areas - all of which boils down to a heck of a lot of world heritage to conserve.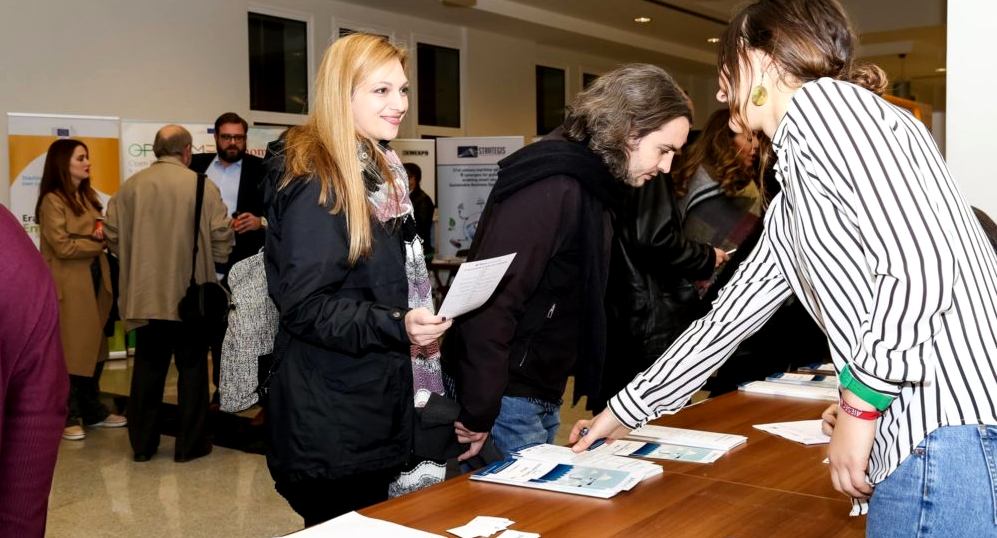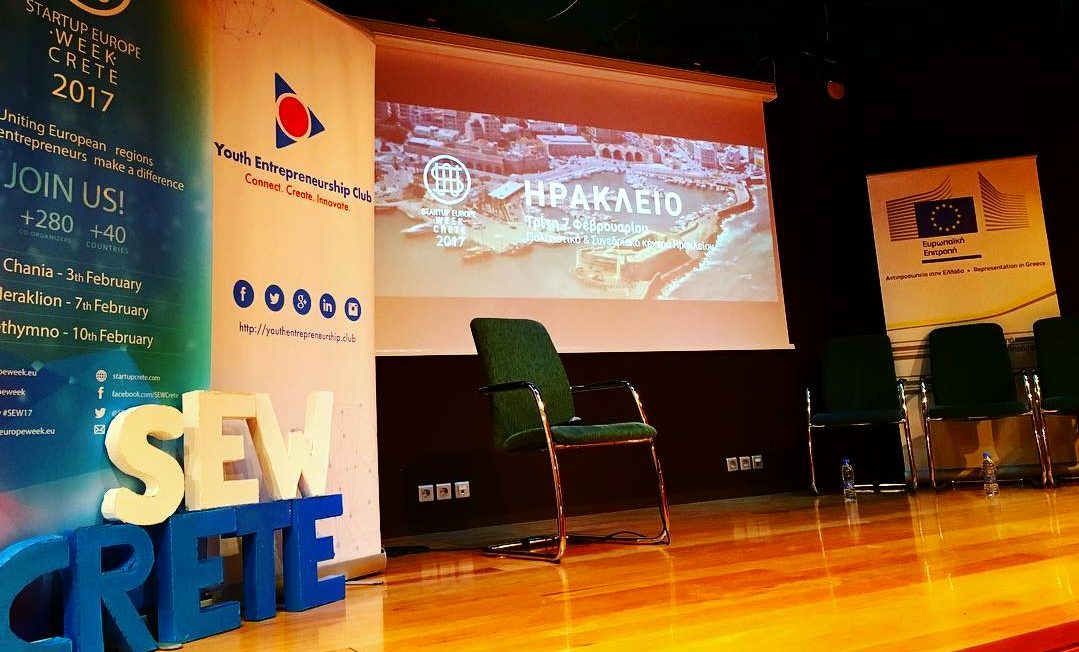 Openichnos: Η κρητική Startup που κέρδισε το Bluegrowth - December 16, 2016

Την πρώτη θέση, στο 3ο διαγωνισμό Bluegrowth, που πραγματοποιήθηκε εχθές, Τετάρτη, κατέκτησε η ομάδα της Openichnos με την πρώτη ενεργειακά αυτόνομη συσκευή εντοπισμού σκαφών που σχεδιάστηκε και κατασκευάζεται στην Ελλάδα.

Πίσω από την Openichnos, μια Startup εταιρεία με "ρίζες" στην Κρήτη, "κρύβεται" μια καταξιωμένη ομάδα μηχανικών, από το Πανεπιστήμιο της Κρήτης με επικεφαλής τον Γιώργο Κούτρα που κατάφεραν να κατασκευάσουν μια συσκευή που εντοπίζει τη θέση του σκάφους μέσω του δορυφορικού συστήματος Iridium και του GPS, με σχεδόν απόλυτη κάλυψη ακόμα και στα πιο δυσπρόσιτα μέρη, με την συσκευή να μπορεί να λειτουργήσει 60 ημέρες χωρίς ηλιοφάνεια.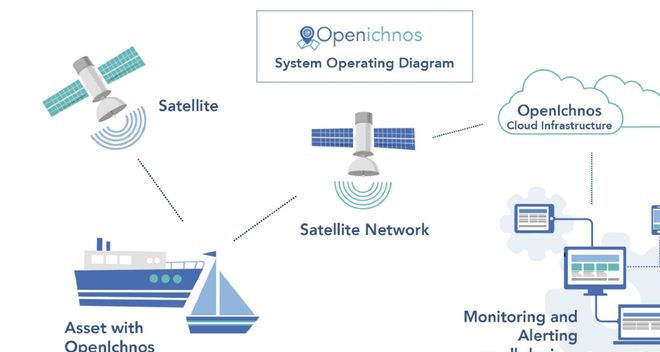 α στοιχεία αυτά, αλλά και το γεγονός φυσικά ότι πρόκειται για μια πραγματικά καινοτόμα ιδέα και μια 100% ελληνική, τόσο σε επίπεδο software, όσο και σε επίπεδο hardware, που βρίσκει εφαρμογή σε παγκόσμιο επίπεδο ξεκινώντας φυσικά από την Ελλάδα, ήταν που έδωσαν την πρώτη θέση στην Openichnos στο χθεσινό 3ο διαγωνισμό του Bluegrowth ο οποίος πραγματοποιήθηκε στο αμφιθέατρο του ΤΕΙ Πειραιά με την παρουσία του Δημάρχου Πειραιά Γιάννη Μώραλη.

Αξίζει, τέλος, να αναφέρουμε, πως η Openichnos "στοχεύει" σε μια παγκόσμια αγορά ελέγχου, ασφάλειας και οργάνωσης στόλου οχημάτων και σκαφών που το 2015 ήταν 8 δισ. δολ. το 2015 και αναμένεται να φτάσει τα 22 δισ. δολ. το 2022.

Το Bluegrowth είναι μια προσπάθεια για τη δημιουργία, υποστήριξη και ανάδειξη νέων επιχειρήσεων στους τομείς της πράσινης ναυτιλίας, του αειφόρου παράκτιου και θαλάσσιου τουρισμού, της βιώσιμης πρωτογενούς παραγωγής και των νέων τεχνολογιών στη ναυσιπλοΐα και έχει την υποστήριξη του Aephoria.net.

PROJECT AIMS - The overall objective is to foster the development of Blue Growth in the Mediterranean Sea.

BGP PARTNERS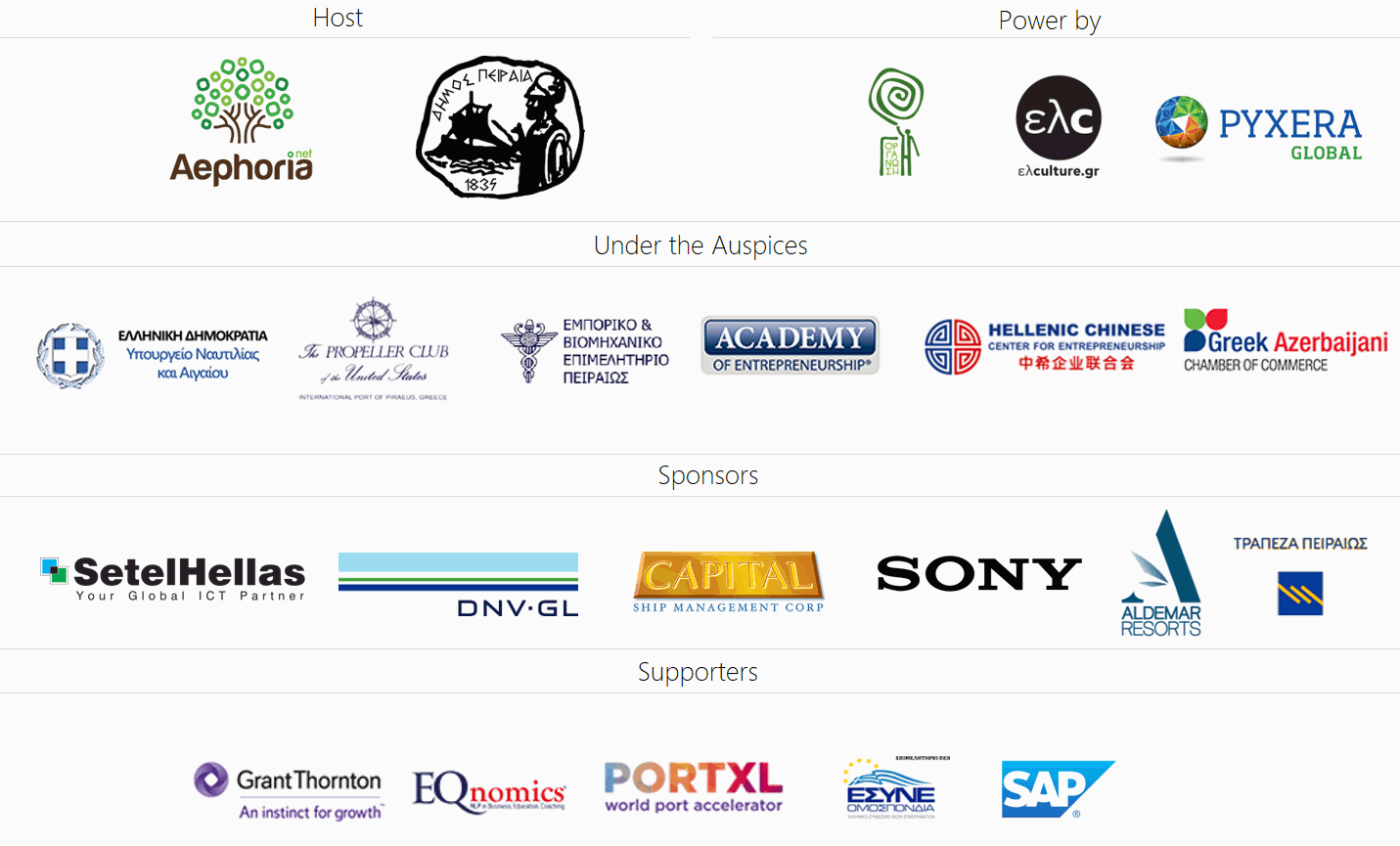 PARTNERS - The companies and organizations that pulled together to put this event together.

BLUE GROWTH PIRAEUS CONTACTS & REFERENCE
Address:

Iroon Politexniou St. & Kantharou St.
Piraeus 18536, Greece

Phone: +30 210 452 7311
Web: http://www.bluegrowth.gr/
E-Mail: bluegrowth@aephoria.net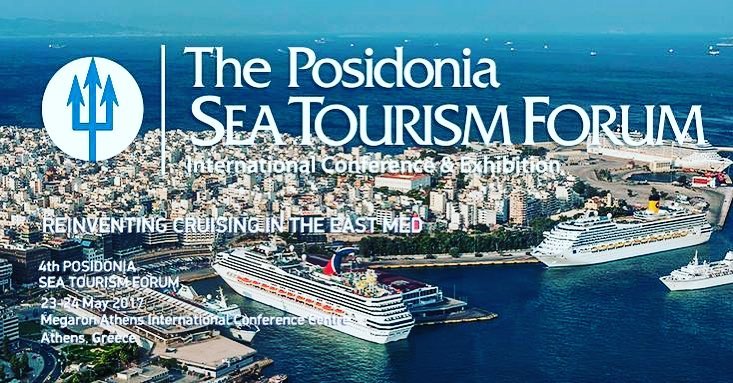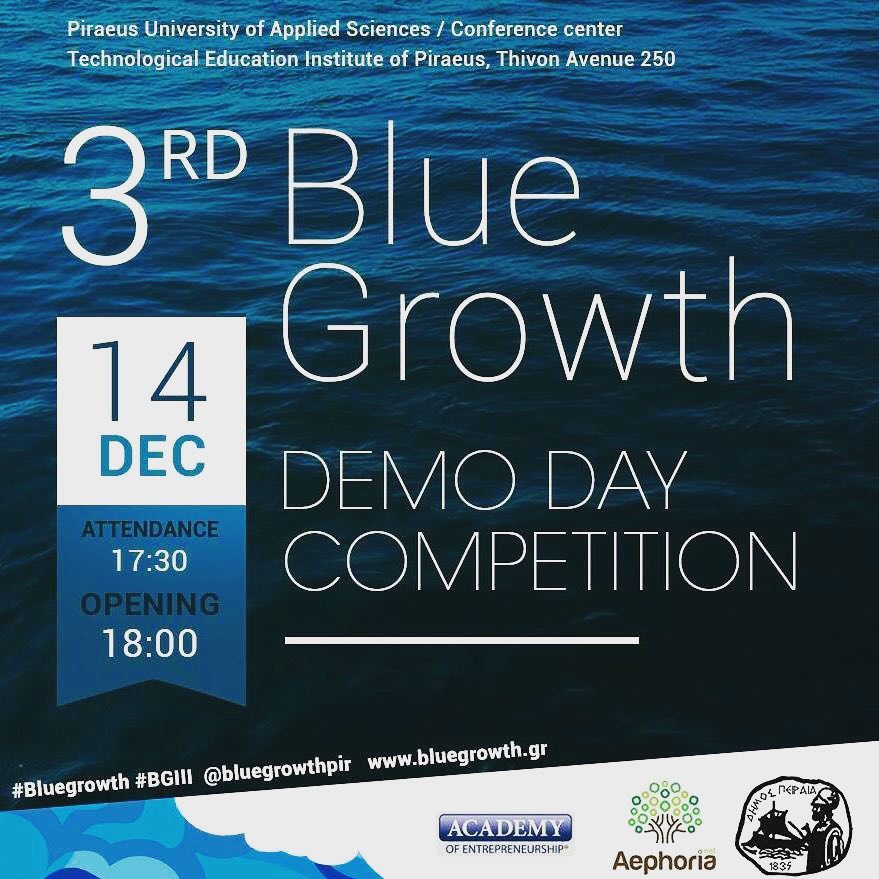 http://www.bluegrowth.gr/register/
http://ec.europa.eu/dgs/environment/index_en.htm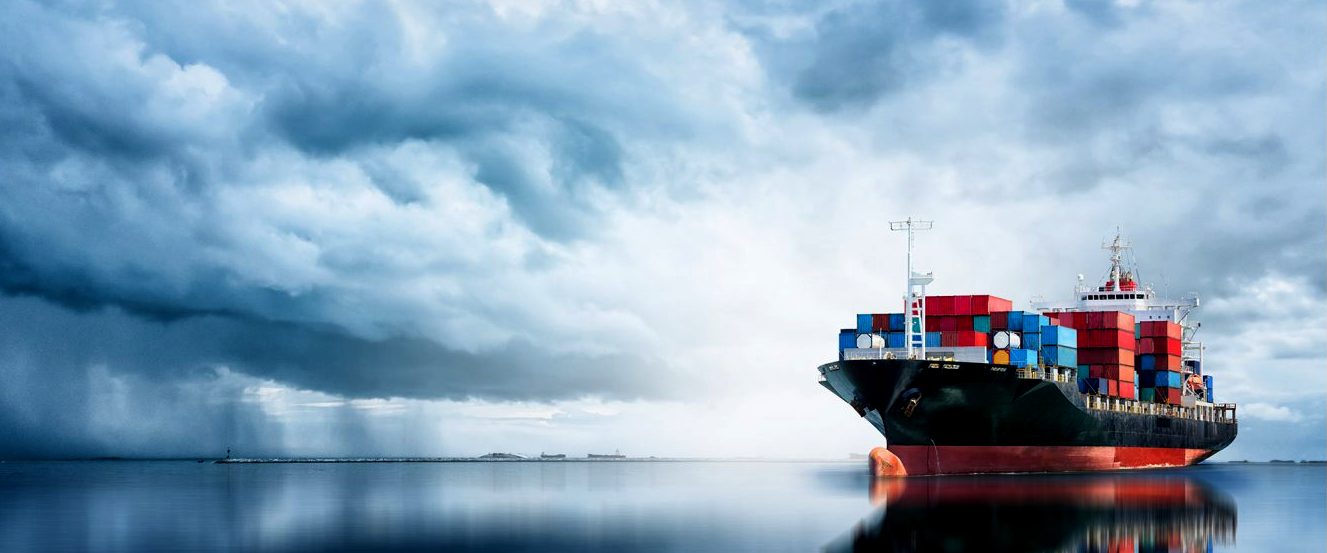 This website is provided on a free basis as a public information service. Copyright © Cleaner Oceans Foundation Ltd (COFL) (Company No: 4674774) 2017. Solar Studios, BN271RF, United Kingdom. COFL is a charity without share capital.