EUROPEAN SPACE AGENCY
ABOUT - CONTACTS - DONATE - FOUNDATION - HOME - A-Z INDEX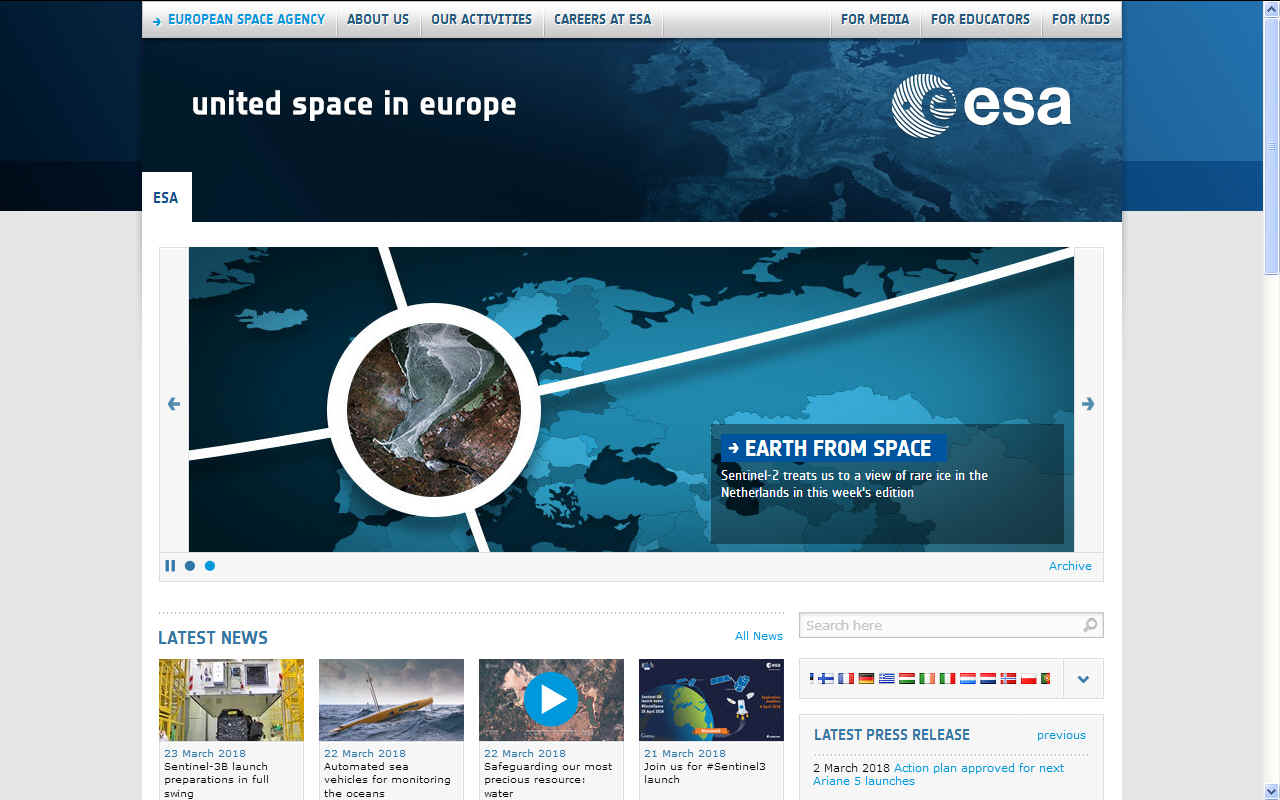 ESA - The European Space Agency aims to make space available to all by special resolution. The European Parliament aims to bar the UK from participation after Brexit. An era of cooperation closes as once again Britain faces the challenge of going it alone. It's like World War Two all over again, with the Channel division now making enemies of our friends in Europe.


The European Space Agency (ESA; French: Agence spatiale européenne, ASE; German: Europäische Weltraumorganisation) is an intergovernmental organisation of 22 member states dedicated to the exploration of space. Established in 1975 and headquartered in Paris, France, ESA has a worldwide staff of about 2,000 and an annual budget of about €5.25 billion / US$5.77 billion (2016).

ESA's space flight programme includes human spaceflight (mainly through participation in the International Space Station programme); the launch and operation of unmanned exploration missions to other planets and the Moon; Earth observation, science and telecommunication; designing launch vehicles; and maintaining a major spaceport, the Guiana Space Centre at Kourou, French Guiana. The main European launch vehicle Ariane 5 is operated through Arianespace with ESA sharing in the costs of launching and further developing this launch vehicle.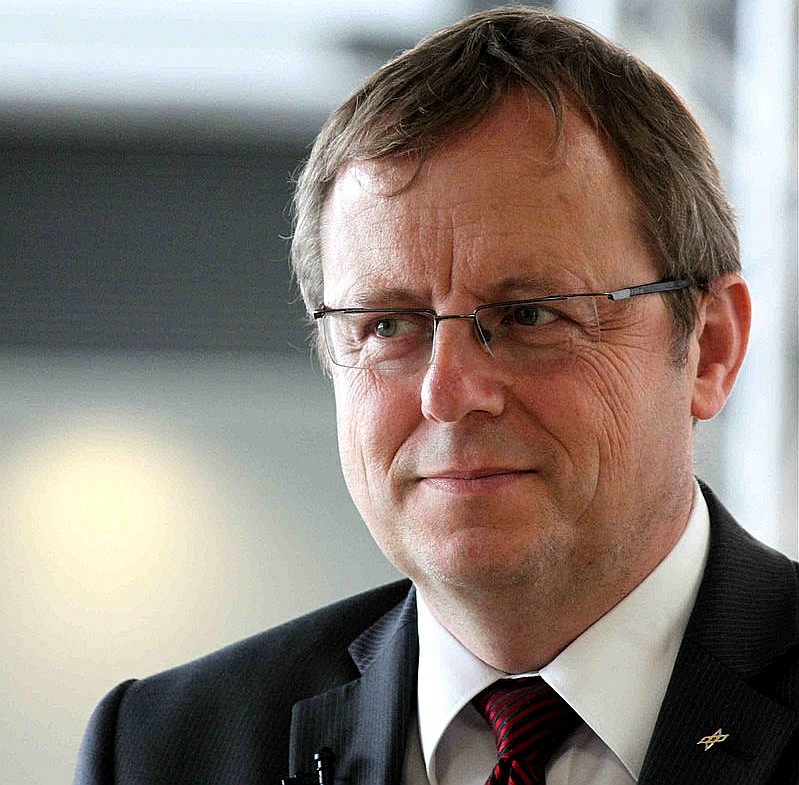 DIRECTOR GENERAL - The Director General of the European Space Agency is the highest-ranked official of the European Space Agency (ESA), a space agency formed by the collaboration of prominent European nations.

Johann-Dietrich "Jan" Wörner (born 18 July 1954 in Kassel) is a German civil engineer, university professor and former president of Technische Universität Darmstadt. He served as chairman of the executive board of the German Aerospace Center DLR from 1 March 2007 to 30 June 2015. On 1 July 2015, he succeeded Jean-Jacques Dordain as Director General of the European Space Agency.
FACILITIES

The agency's facilities are distributed among the following centres:

* ESA science missions are based at ESTEC in Noordwijk, Netherlands;

* Earth Observation missions at ESA Centre for Earth Observation in Frascati, Italy;

* ESA Mission Control (ESOC) is in Darmstadt, Germany;

* European Astronaut Centre (EAC) that trains astronauts for future missions is situated in Cologne, Germany;

* a research institute created in 2009, the European Centre for Space Applications and Telecommunications (ECSAT), is at Harwell, England;

* European Space Astronomy Centre (ESAC) is located in Villanueva de la Cañada, Madrid, Spain.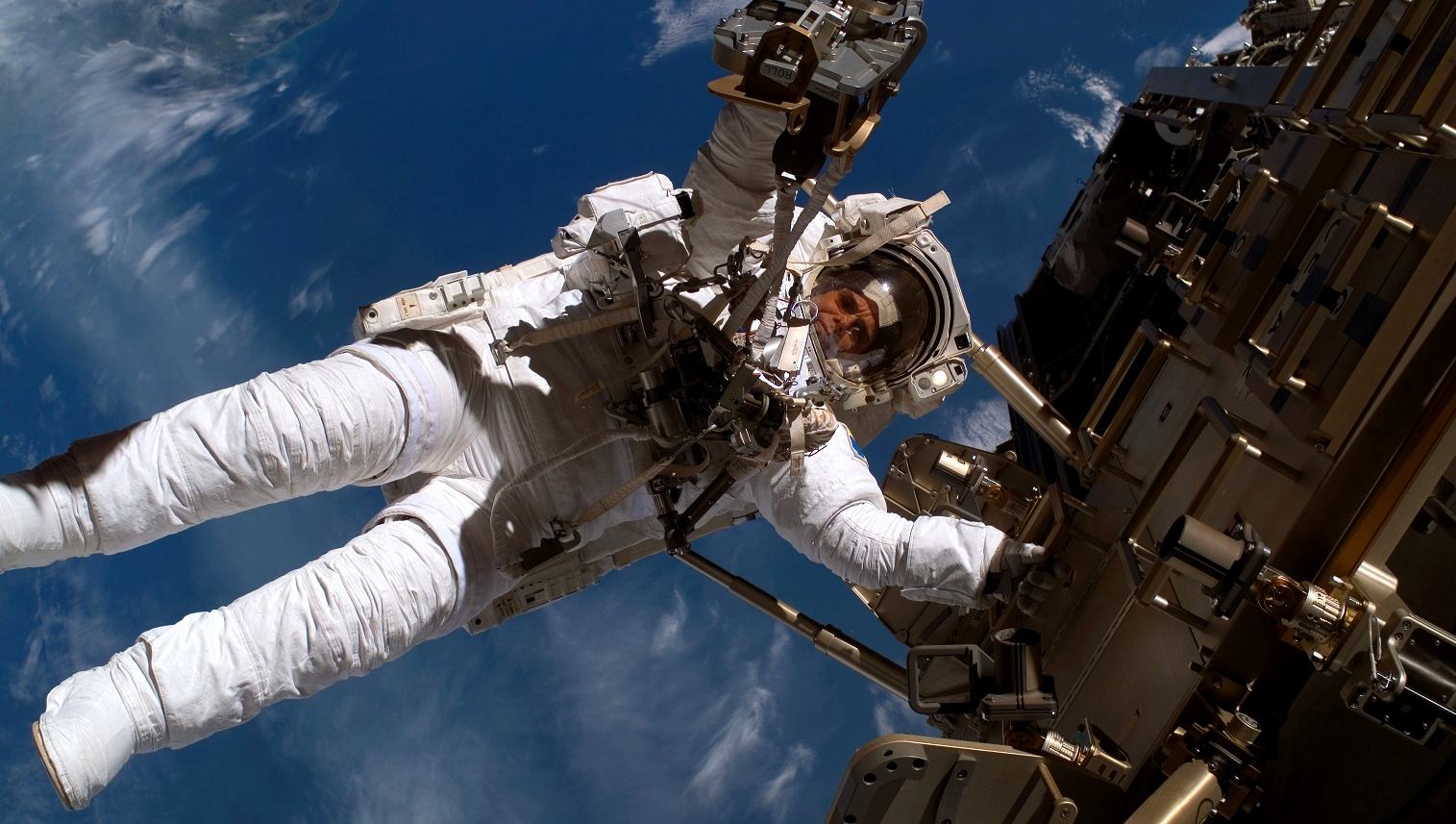 ACTIVITIES - According to the ESA's website their activities are:

1. Observing the Earth
2. Human Spaceflight
3. Launchers
4. Navigation
5. Space Science
6. Space Engineering & Technology
7. Operations
8. Telecommunications & Integrated Applications
9. Preparing for the Future
10. Space for Climate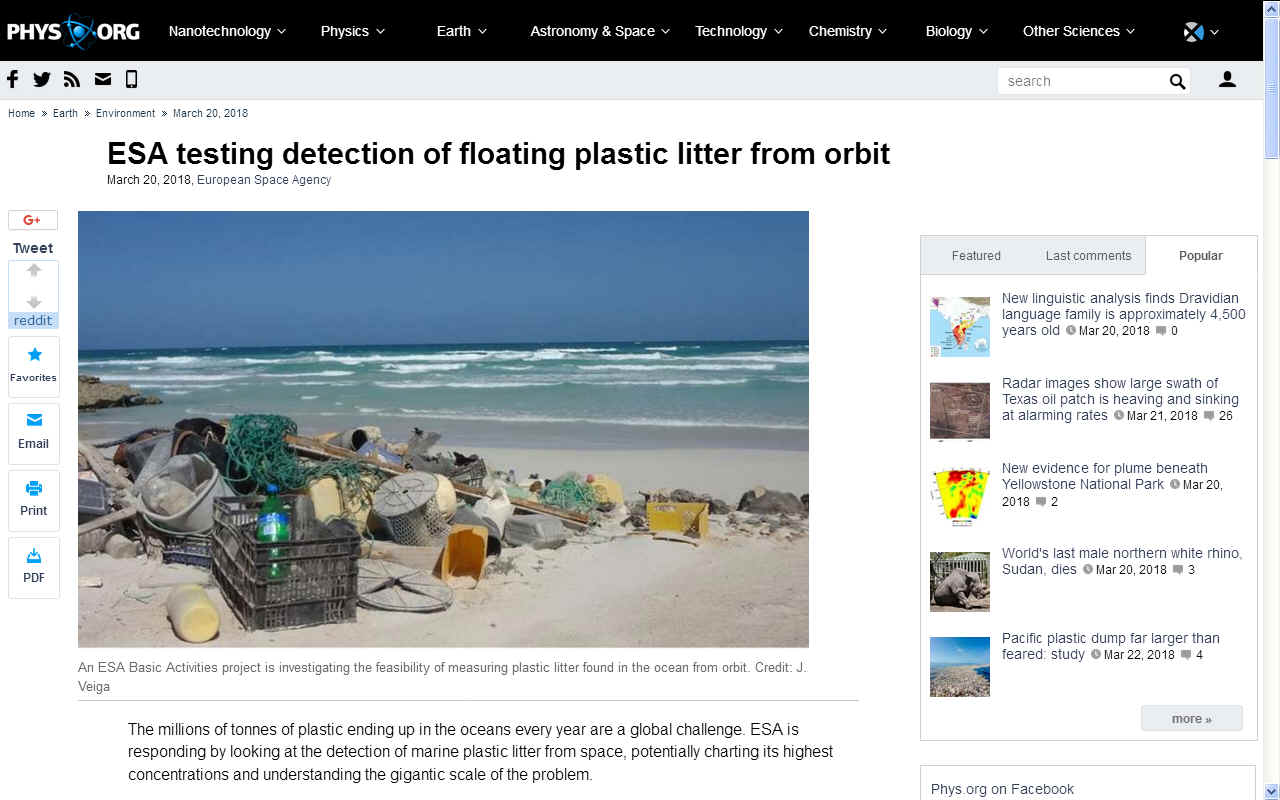 ESA DETECTION FLOATING PLASTIC - PHYSICS.ORG MARCH 20 2018
The millions of tonnes of plastic ending up in the oceans every year are a global challenge. ESA is responding by looking at the detection of marine plastic litter from space, potentially charting its highest concentrations and understanding the gigantic scale of the problem.
We dump around 10 million tonnes of plastic in the oceans annually. Though most conspicuous along coastlines, plastic litter is also found out in the open ocean and from the equator to the pole – even frozen in polar ice.
Gradually broken down into micro-fragments by weathering and waves, it is not only endangering marine animals but it is also entering the global food chain, with unknown long-term consequences for animal life and our own health.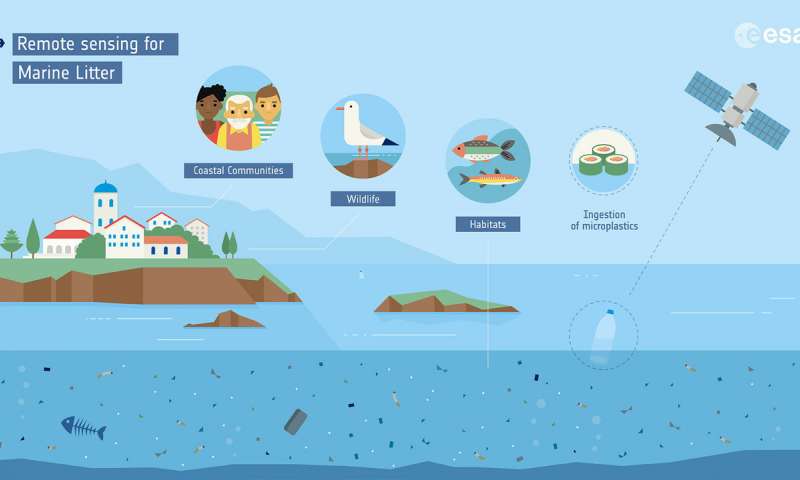 "Indirect measurements from space are already used to get to grips with the marine plastic litter problem," explains ESA's Paolo Corradi, overseeing the project.
"For instance, satellite maps of ocean currents let us simulate accumulation of litter in vast 'gyres' within the Pacific, Atlantic and Indian Oceans.
"What we are now looking at in this new project is to assess the feasibility of direct optical measurement of seaborne plastic waste from satellites. This might sound like mission impossible, but there are reasons to believe it might be indeed doable, at least for certain concentrations.
"We're not talking about actually spotting floating litter items but instead to identify a distinct spectral signature of plastic picked up from orbit, in the same way that processing software can today pick out concentrations of phytoplankton, suspended sediments and water-borne pollution.
"In particular, plastic has specific infrared fingerprints that are sometimes used in the recycling industry to sort plastic items from other refuse on a conveyor belt."
Supported by ESA's Basic Activities, two teams are working in parallel, led by Argans Limited in France and Plymouth Marine Laboratory in the UK. Their work began last September with an initial assessment of requirements and technologies, along with a workshop bringing together marine litter experts with remote sensing specialists.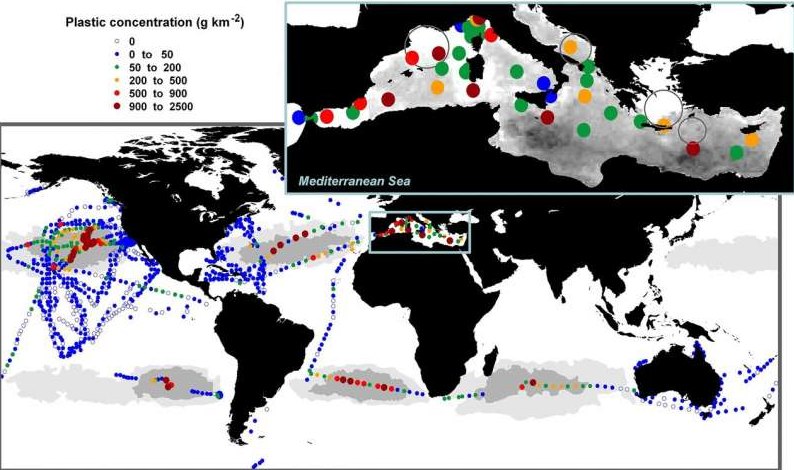 Satellite images from missions such the Sentinel-3 ocean-colour tracker are being checked against aerial coverage plus ground surveys where drifting plastic is collected from the sea to be assessed in close-up. Initial results were presented last week at the International Marine Debris Conference in San Diego, USA.
Paolo adds, "We hope to get an idea of what kind of concentration of marine litter is viewable from the top of the atmosphere using current technology, or if we'd have to operate from the middle of the atmosphere using aircraft or drones. Or would we have to improve the technology?"
The project will deliver a preliminary set of requirements for a satellite to detect marine plastic litter in the shortwave infrared.
The ultimate goal might be an actual global map showing litter concentrations, concludes Paolo: "Simulations are all well and good, but an image based on actual measurements would provide important insights to scientists and would hold greater power for the public and policymakers alike.
"Monitoring is not a goal in itself, but a means to show the scale of the problem, and start to try and solve it."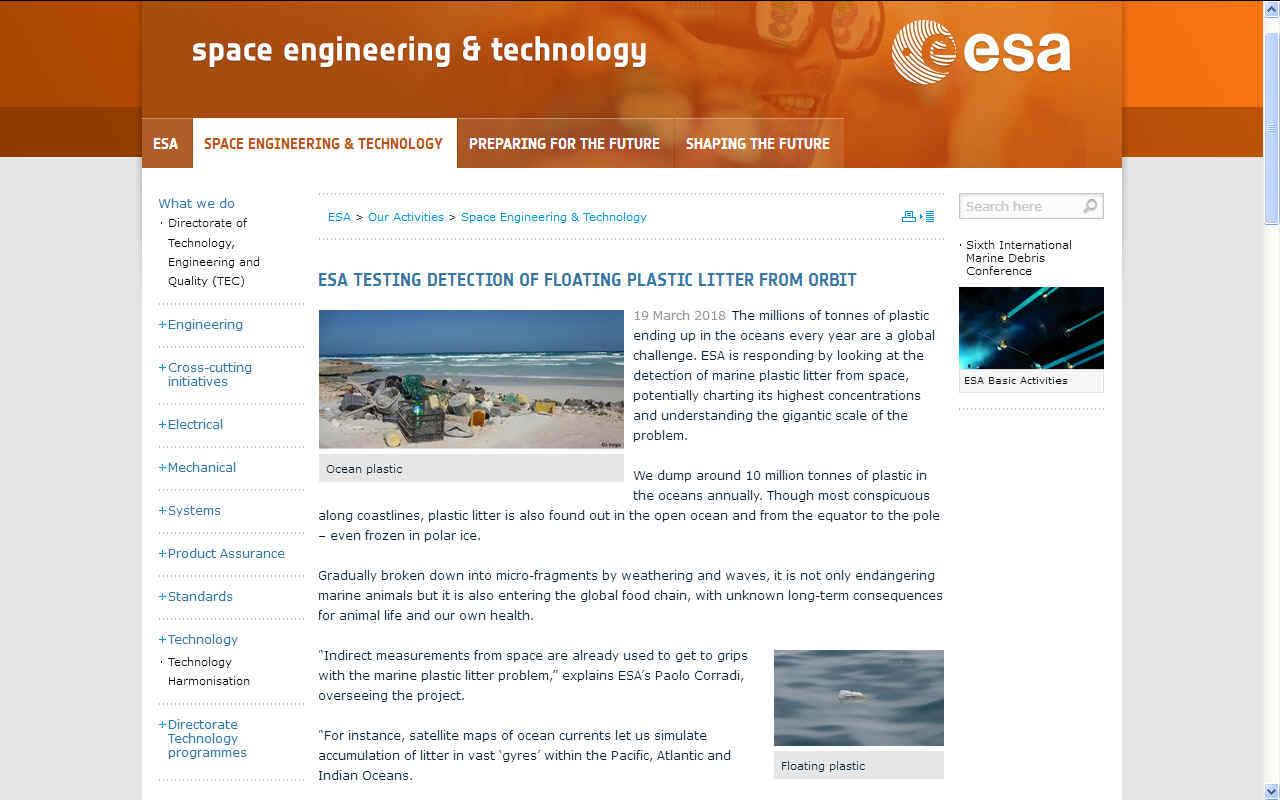 ESA PREHISTORY AS ESRO

The European Space Research Organisation (ESRO) was an international organisation founded by 10 European nations with the intention of jointly pursuing scientific research in space. It was founded in 1964. As an organisation ESRO was based on a previously existing international scientific institution, CERN. The ESRO convention, the organisations founding document outlines it as an entity exclusively devoted to scientific pursuits. This was the case for most of its lifetime but in the final years before the formation of ESA, the European Space Agency, ESRO began a programme in the field of telecommunications. Consequently, ESA is not a mainly pure science focused entity but concentrates on telecommunications, earth observation and other application motivated activities. ESRO was merged with ELDO in 1975 to form the European Space Agency.

After World War II, many European scientists left Western Europe in order to work with the United States. Although the 1950s boom made it possible for Western European countries to invest in research and specifically in space-related activities, Western European scientists realised solely national projects would not be able to compete with the two main superpowers. In 1958, only months after the Sputnik shock, Edoardo Amaldi (Italy) and Pierre Auger (France), two prominent members of the Western European scientific community, met to discuss the foundation of a common Western European space agency. The meeting was attended by scientific representatives from eight countries, including Harrie Massey (United Kingdom).

The Western European nations decided to have two agencies: one concerned with developing a launch system, ELDO (European Launch Development Organization), and the other the precursor of the European Space Agency, ESRO (European Space Research Organisation). The latter was established on 20 March 1964 by an agreement signed on 14 June 1962. From 1968 to 1972, ESRO launched seven research satellites.

ESA in its current form was founded with the ESA Convention in 1975, when ESRO was merged with ELDO. ESA had ten founding member states: Belgium, Denmark, France, Germany, Italy, the Netherlands, Spain, Sweden, Switzerland and the United Kingdom. These signed the ESA Convention in 1975 and deposited the instruments of ratification by 1980, when the convention came into force. During this interval the agency functioned in a de facto fashion. ESA launched its first major scientific mission in 1975, Cos-B, a space probe monitoring gamma-ray emissions in the universe, which was first worked on by ESRO.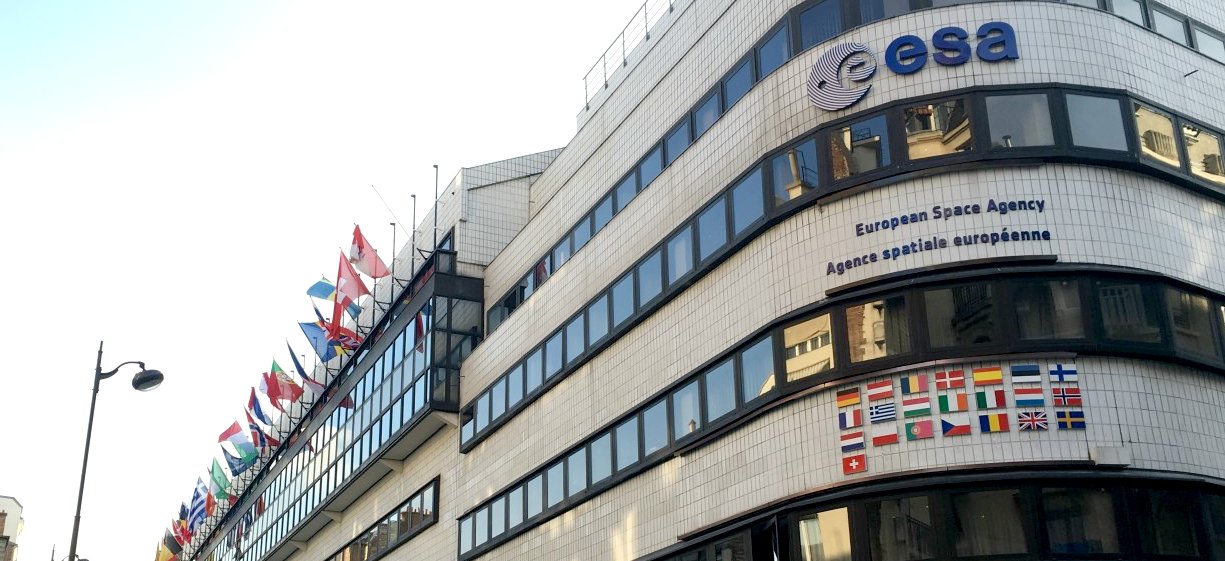 MEMBERSHIP & ESA CONTRIBUTION

By 2015, ESA was an intergovernmental organisation of 22 member states. Member states participate to varying degrees in the mandatory (25% of total expenditures in 2008) and optional space programmes (75% of total expenditures in 2008). The 2008 budget amounted to €3.0 billion the 2009 budget to €3.6 billion.[ The total budget amounted to about €3.7 billion in 2010, €3.99 billion in 2011, €4.02 billion in 2012, €4.28 billion in 2013, €4.10 billion in 2014 and €4.33 billion in 2015. Languages generally used are English and French. Additionally, official documents are also provided in German and documents regarding the Spacelab are also provided in Italian. If found appropriate, the agency may conduct its correspondence in any language of a member state.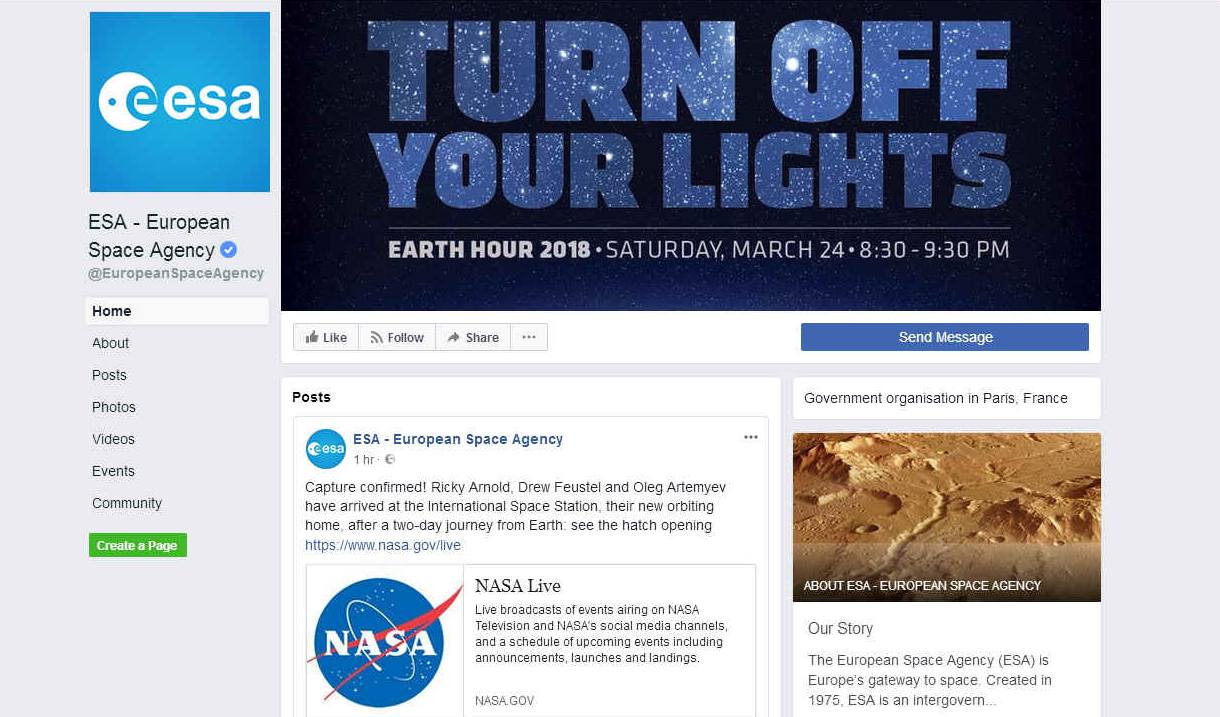 FACEBOOK - The European Space Agency's Facebook page keeps you up to date with the latest news.
EU SPACE POLICY

A formal European Space Policy was established on 22 May 2007 when a joint and concomitant meeting at ministerial level of the Council of the European Union and the Council of the European Space Agency adopted a Resolution on the European Space Policy. The policy had been jointly drafted by the European Commission and the Director General of the European Space Agency.

Currently each member state pursues their own national space policy, though often co-ordinating through the independent European Space Agency (ESA). Enterprise and Industry Commissioner Günter Verheugen has stated that even though the EU is "a world leader in the technology, it is being put on the defensive by the US and Russia and that it only has about a 10 year technological advantage on China and India, which are racing to catch up.

Satellites

The policy expresses support for an operational and autonomous Global Monitoring for Environment and Security (GMES) satellite capability before the end of 2008, and for a global navigation satellite system under European civil control, i.e. the Galileo positioning system.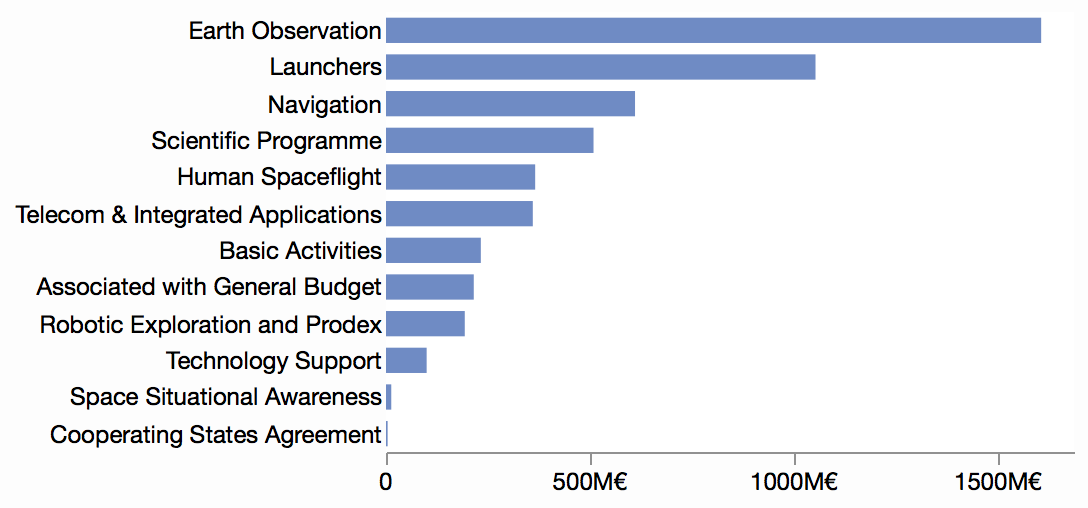 Galileo

The European Union has already started work on a project to create the Galileo positioning system, to break dependence on the United States GPS system. This is in cooperation with ESA as well as other countries.

Copernicus Programme

Copernicus is a European system for monitoring the Earth and consists of earth observation satellites and in situ sensors. The program provides services in the thematic areas land, marine, atmosphere, climate change, emergency management and security.

Launch systems

The policy emphasises the importance for Europe to maintain independent, reliable and cost-effective access to space through European launch systems, without mentioning any specifically by name. The policy statement affirms support for the "EC-ESA Framework Agreement" and the resolution on the evolution of the European launcher sector adopted in 2005.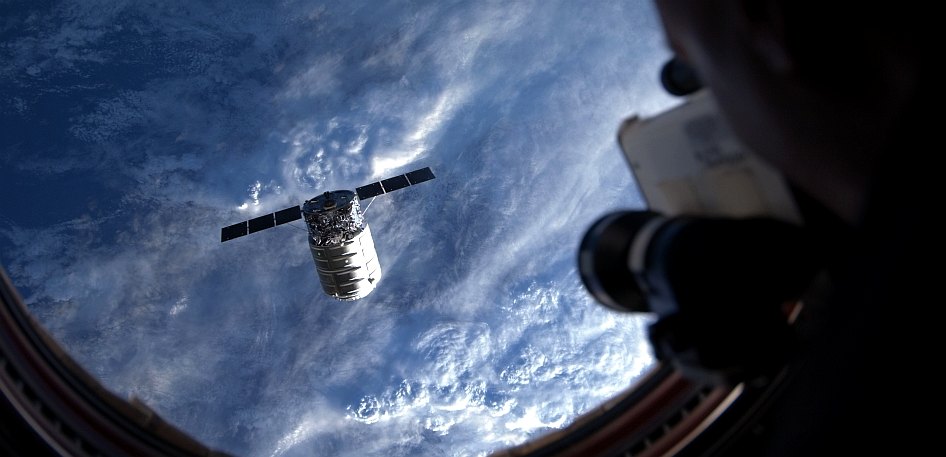 ISS

The policy reaffirms a continuing European commitment to the International Space Station (ISS), and describes ESA participation in future international exploration programmes as being important.

Science and technology

The policy includes the goal of maintaining programmes that give Europe a leading role in selected areas of science. It also calls for development of technologies that allow European industry to avoid dependency on international suppliers.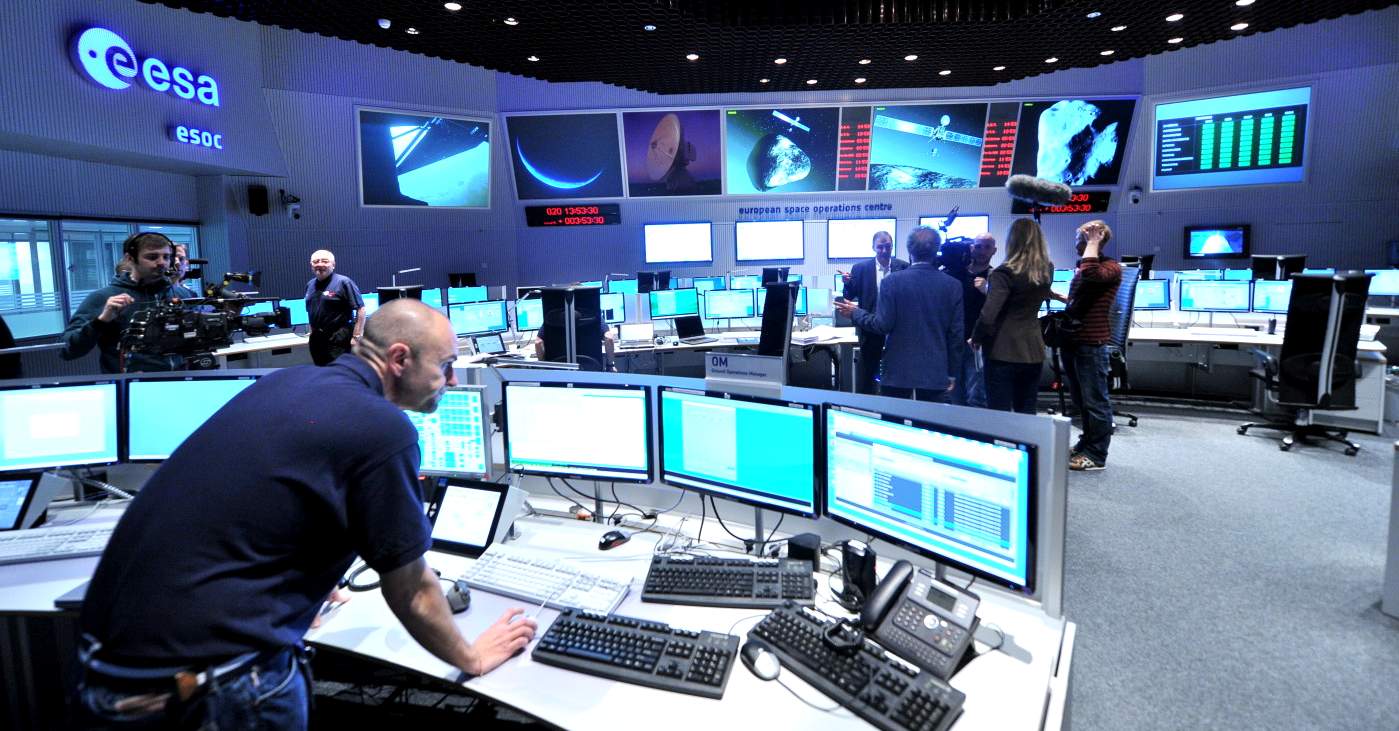 -

-

-
-
-
-

30 December 1986

FFG

47.6

1.3%

5.48

3 October 1978

BELSPO

188.9

5.0%

16.70

12 November 2008

Ministry of Transport

15.6

0.4%

1.48

15 September 1977

DTU Space

29.5

0.8%

5.17

4 February 2015

ESO

0.9

0.0%

0.68

1 January 1995

Business Finland

21.6

0.6%

3.94

30 October 1980

CNES

844.5

22.6%

12.65

26 July 1977

DLR

872.6

23.3%

10.62

9 March 2005

ISARS

11.9

0.3%

1.10

24 February 2015

HSO

5.0

0.1%

0.51

10 December 1980

EI

23.3

0.6%

4.93

20 February 1978

ASI

512.0

13.7%

8.44

30 June 2005

Luxinnovation

22.0

0.6%

38.18

6 February 1979

NSO

102.6

2.7%

6.04

30 December 1986

NSC

59.6

1.6%

11.43

19 November 2012

POLSA

29.9

0.8%

0.79

14 November 2000

FCT

16.0

0.4%

1.55

22 December 2011

ROSA

26.1

0.7%

1.32

7 February 1979

INTA

152.0

4.1%

3.27

6 April 1976

SNSB

73.9

2.0%

7.50

19 November 1976

SSO

146.4

3.9%

17.58

28 March 1978

UKSA

324.8

8.7%

4.97

Other

-

-

204.4

5.5%

-

Non-full members

-

-

-

-

-

1 January 1979

13.2

0.4%

0.36

5 July 2016

-

-

-

-

Total mems & assoc

-

-

3,740.0

100%

-

28 May 2004

1,324.8

87.8%

-

EUMETSAT

-

-

147.9

9.8%

-

Other income

-

-

35.6

2.4%

-

Total other partners

-

-

1,510.0

100%

-

Total ESA

-

-

5,250.0

200%

-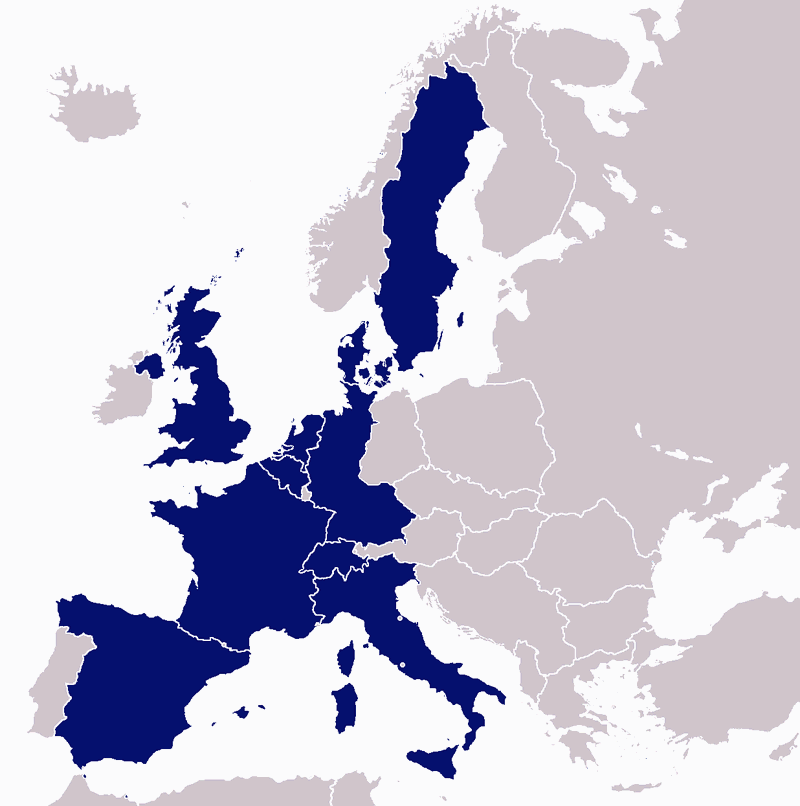 EUROPEAN UNION

ESA is not an agency or body of the European Union (EU), and has non-EU countries (Norway, and Switzerland) as members. There are however ties between the two, with various agreements in place and being worked on, to define the legal status of ESA with regard to the EU.

There are common goals between ESA and the EU. ESA has an EU liaison office in Brussels. On certain projects, the EU and ESA co-operate, such as the upcoming Galileo satellite navigation system. Space policy has since December 2009 been an area for voting in the European Council. Under the European Space Policy of 2007, the EU, ESA and its Member States committed themselves to increasing co-ordination of their activities and programmes and to organising their respective roles relating to space.

The Lisbon Treaty of 2009 reinforces the case for space in Europe and strengthens the role of ESA as an R&D space agency. Article 189 of the Treaty gives the EU a mandate to elaborate a European space policy and take related measures, and provides that the EU should establish appropriate relations with ESA.

Former Italian astronaut Umberto Guidoni, during his tenure as a Member of the European Parliament from 2004 to 2009, stressed the importance of the European Union as a driving force for space exploration:

"since other players are coming up such as India and China it is becoming ever more important that Europeans can have an independent access to space. We have to invest more into space research and technology in order to have an industry capable of competing with other international players."

The first EU-ESA International Conference on Human Space Exploration took place in Prague on 22 and 23 October 2009. A road map which would lead to a common vision and strategic planning in the area of space exploration was discussed. Ministers from all 29 EU and ESA members as well as members of parliament were in attendance.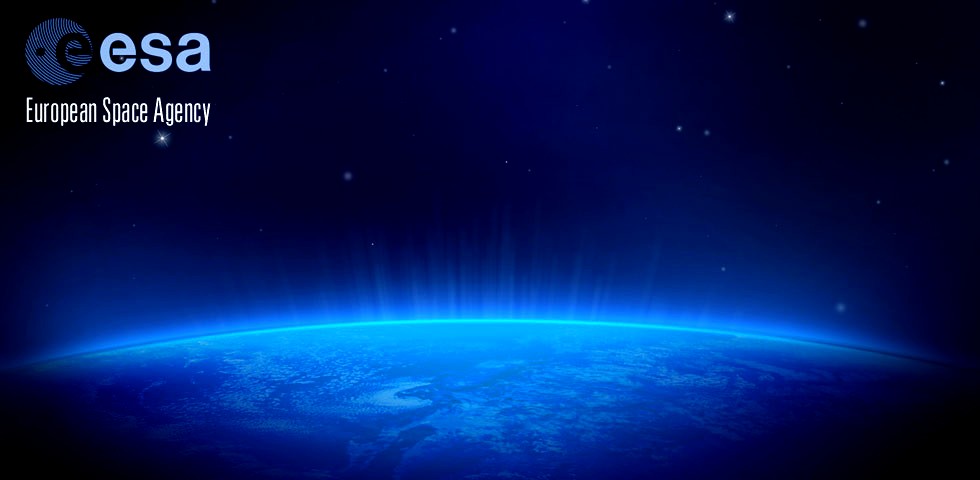 INTERNATIONAL SPACE STATION

With regard to the International Space Station (ISS) ESA is not represented by all of its member states: 10 of the 21 ESA member states currently participate in the project: Belgium, Denmark, France, Germany, Italy, Netherlands, Norway, Spain, Sweden and Switzerland. Austria, Finland and Ireland chose not to participate, because of lack of interest or concerns about the expense of the project.
The United Kingdom withdrew from the preliminary agreement because of concerns about the expense of the project.
Portugal, Luxembourg, Greece, the Czech Republic, Romania and Poland joined ESA after the agreement had been signed.
ESA is taking part in the construction and operation of the ISS with contributions such as Columbus, a science laboratory module that was brought into orbit by NASA's STS-122 Space Shuttle mission and the Cupola observatory module that was completed in July 2005 by Alenia Spazio for ESA.
The current estimates for the ISS are approaching €100 billion in total (development, construction and 10 years of maintaining the station) of which ESA has committed to paying €8 billion. About 90% of the costs of ESA's ISS share will be contributed by Germany (41%), France (28%) and Italy (20%). German ESA astronaut Thomas Reiter was the first long-term ISS crew member.

ESA has developed the Automated Transfer Vehicle for ISS resupply. Each ATV has a cargo capacity of 7,667 kilograms (16,903 lb). The first ATV, Jules Verne, was launched on 9 March 2008 and on 3 April 2008 successfully docked with the ISS. This manoeuvre, considered a major technical feat, involved using automated systems to allow the ATV to track the ISS, moving at 27,000 km/h, and attach itself with an accuracy of 2 cm.

As of 2013, the spacecraft establishing supply links to the ISS are the Russian Progress and Soyuz, European ATV, Japanese Kounotori (HTV), and the USA COTS program vehicles Dragon and Cygnus.

European Life and Physical Sciences research on board the International Space Station (ISS) is mainly based on the European Programme for Life and Physical Sciences in Space programme that was initiated in 2001.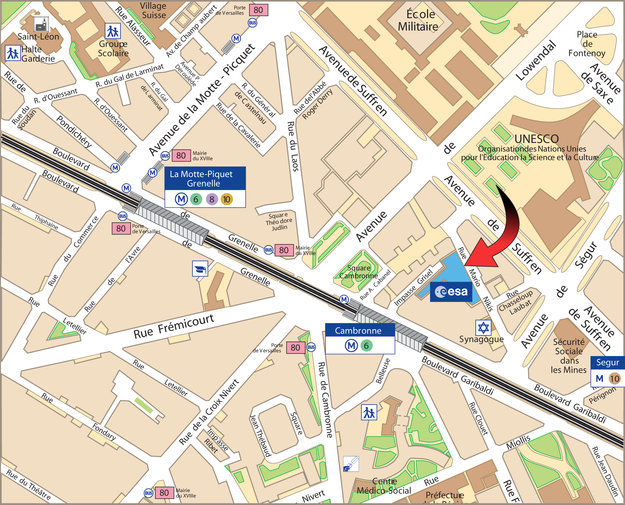 CONTACTS
The ESA's Headquarters are located in Paris. The main administrative centre, ESA HQ 'Mario-Nikis', is located in the 15th arrondissement and ESA HQ 'Daumesnil' houses the Directorate of Space Transportation in the 12th arrondissement.

The Director General and cabinet have their offices at HQ Mario-Nikis as do some of the Programme Directors. The decisions that shape ESA's present and future activities are made here.
ESA HQ Mario-Nikis
8-10 rue Mario Nikis
75738 Paris Cedex 15
Tel. +33 1 53 69 76 54
Fax +33 1 15 36 97 560
E-mail: ContactESA@esa.int
ESA HQ Daumesnil
52 rue Jacques Hillairet
75012 Paris
Tel: +33 1 53 69 76 54
Fax: +33 1 15 36 97 560

ESA HQ, France - +33 1 53 69 76 54

ESTEC, The Netherlands - +31 71 565 65 65

ESOC, Germany - +49 6151 900

ESRIN, Italy - +39 06 941 801

ESAC, Spain - +34 91 813 11 00

EAC, Germany - +49 2203 60 01 0

ESA Redu, Belgium - +32 61 229512

ECSAT. United Kingdom - +44 (0)1235 444 200

EMAILS:

spaceinvideos@esa.int
spaceinimages@esa.int
education@esa.int
media@esa.int
contact.human.resources@esa.int
esa.conference.bureau@esa.int

European Space Agency
Fermi Avenue, Didcot OX11 0FD

Phone: 01235 444200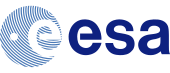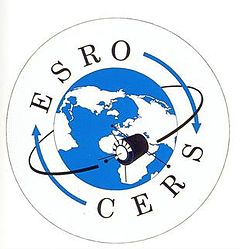 LINKS & REFERENCE
http://www.esa.int/ESA
http://theterramarproject.org/daily-catch/taking-the-fight-against-plastic-to-space-can-the-esa-detect-marine-debris-from-orbit/
https://phys.org/news/2018-03-esa-plastic-litter-orbit.html
https://en.wikipedia.org/wiki/European_Space_Agency
https://www.facebook.com/EuropeanSpaceAgency
This website is provided on a free basis as a public information service. copyright © Cleaner Oceans Foundation Ltd (COFL) (Company No: 4674774) 2018. Solar Studios, BN271RF, United Kingdom. COFL is a charity without share capital. The names AmphiMax™, RiverVax™ and SeaVax™ are trade names used under license by COF in connection with their 'Feed The World' ocean cleaning sustainability campaign.