Britain to launch it's own solo space project after row over EU's Galileo programme. The PM is tasking aerospace experts to begin work on the UK's own satellite-operated navigation system for the first time

THERESA May will launch Britain's own space programme after an extraordinary Brexit row exploded over Eurocrats torpedoing Britain in secret.

The PM is tasking aerospace experts to begin work on the UK's own satellite-operated navigation system for the first time.

She is acting after losing patience with Brussels negotiators, who are refusing to allow the UK to continue to participate fully in the EU's Galileo space programme after Brexit.

But The Sun can reveal that EU officials are at the same time withholding a vital negotiating document from EU member states that could open the way to a Brexit compromise.

National capitals have rounded on the Commission for keeping them in the dark over their decision to boot the UK out of the bloc's own satellite navigation system.

Some countries want to come to a compromise with Britain, which has ploughed £1.2billion into the scheme, because it is a major defence ally.

But The Sun also understands they have been unable to form a full position on the issue because eurocrats are keeping their arguments for rebuffing the UK secret.

No10 last night insisted a British system would cost little more than the UK's annual contribution to Galileo.

A Downing Street source said: "The PM is clear our collective security is too important to haggle over.

"We want full access to Galileo, including the crucial secure elements that will help guide British missiles should they be needed to keep us all safe. But if we don't get access, we will find an alternative."
The Commission wrote to ministers in January saying Britain would not be able to stay in the Galileo satellite system for data security reasons.

But that letter is being kept under lock and key in the Secretariat General, which is now run by all-powerful German official Martin Selmayr who has taken a hard line on Brexit.

And it is understood that chief negotiator Michel Barnier and his team were left out of the process as the Commission insisted Britain will be cut adrift after we've left.

The revelations came after diplomats from the 27 Member States gathered last Thursday to discuss the latest Brexit developments.

An EU diplomat told The Sun: "The UK has sent a letter to the Commission outlining its wishes and the Commission has reacted to that not from Barnier's end but from the Secretariat-Gerneral's.

"That [Commission] letter has never been seen by the Member States."

A second EU diplomat confirmed: "We'd like to get a copy of the letter that was sent to the UK."

A Commission source said the meeting had focussed on the security-related aspects of shutting the UK out of Galileo, a move which could cost British businesses hundreds of millions of pounds worth of contracts.

Defence secretary Gavin Williamson has reacted furiously to the Commission's snub and ministers are now mulling building our own rival satellite.

But one EU diplomat added: "I think in the end the two parties will reach an agreement so that the UK can still participate in it.

"The UK is leaving and that has consequences — you can't expect everything to just keep on going on the same footing. But this is a negotiation and it's still ongoing."

The £8.8 billion Galileo satellite is a rival to America's GPS system and plays an especially important role in military operations.

By Nick Gutteridge, in Brussels and Tom Newton Dunn, Political Editor

GOT a story? RING The Sun on 0207 782 4104 or WHATSAPP on 07423720250 or EMAIL exclusive@the-sun.co.uk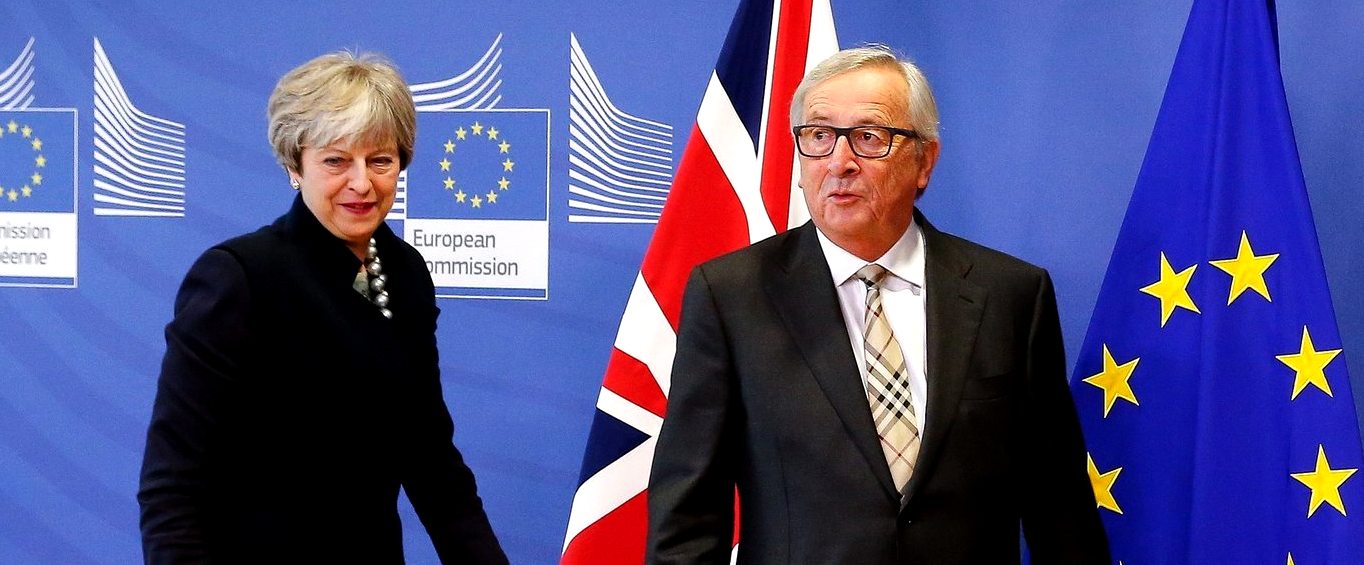 DIVORCEES: Theresa May and Jean Claude Juncker drifting further apart with each twist of the knife in the separation negotiations. There can be no outright winner and loser, only a revision of home agendas for technological security, with Europe standing to gain a few brownie points in the short term, but losing out in the long term by forcing the UK to develop a fresh satellite system. This could be a chance for a clean sheet of paper approach to solving the glitches in Galileo.
BBC NEWS 10 MAY 2018 - Can the UK really go it alone with a new sat-nav scheme?

Too high in the night sky to see with the naked eye is a constellation of European satellites at the heart of one of the bitterest disputes in Britain's divorce from the European Union.

Few could have predicted that the repercussions of Brexit would reach into the heavens, but a space venture is now centre stage in a tussle over jobs, technology and security.

"We're looking at a 'lose-lose' for everybody," according to one British industry insider who's spent much of his career working on the European project.

The spacecraft are part of a European scheme known as Galileo, a network of satellites which provides highly accurate signals for navigation and timing of a kind on which everyone from taxi drivers to airline pilots to international banks relies.

Europe's Galileo system

Galileo was dreamed up as a rival to the US Global Positioning System or GPS, which is run by the Pentagon, and which first proved invaluable to military units fighting in the featureless desert in the first Gulf War in 1991.

No longer, it was said, was the most dangerous thing on a battlefield a young officer struggling to read a map.

GPS transformed life not only for armies but also for delivery companies, international shipping and clever firms like TomTom and Garmin that realised that the general public could benefit too. Sat-nav became big business, especially with the advent of the smartphone.

But with the blessing of reliable navigation came a fear that the Americans, faced with some unforeseen scenario, would switch off the signals, or deny them to the wider world.

And so the idea was born in Brussels that Europe, as an emerging power on the world stage, should have its own system which would not rely on the whim of a general with his finger hovering over a switch in the Pentagon.

Initially, the British military were totally opposed to the idea because they liked GPS, and did not want to appear to be disloyal to the Americans. Britain tried to block progress at every turn and the plan was stalled.

* Brexit to 'force work on Galileo sat-nav system out of UK'

* UK plans to launch rival to EU sat-nav system
But then a few US voices started to raise concerns about the reliability of GPS - acknowledging that there were areas of the globe that were not well covered, and that the signals could be distorted high in the atmosphere. A single nanosecond of inaccuracy could translate into an error of 30cm on the ground.

So, suddenly, the notion of a second satellite system working in parallel gathered support. The view in Whitehall shifted too, and the project began to take shape.

Nothing moved quickly, however. The costs seemed excessive, and not every EU partner was enthusiastic. Early in the 2000s therefore, the UK government - now worried that Galileo might not happen - commissioned a study into whether Britain could launch its own system.

In the end, the project did gather momentum and the first task was to make sure that the EU "occupied" the radio frequencies allocated to it - the cosmic equivalent of placing a towel on a pool lounger before the crowds arrive.

And in 2005, a satellite called Giove-A - built by the British firm Surrey Satellite Technology Ltd (SSTL) in Guildford - was launched into space from Kazakhstan.

I reported from the company's headquarters that day, and there was a powerful sense of pride. It was the beginning of a new era for Europe in space.

Big orders soon followed - and batch by batch SSTL won the contracts to build the "payloads" for every single one of the Galileo satellites. Payloads are the key parts of a spacecraft - containing the highly accurate atomic clocks and the transmitters to send the signals.

Earlier this week, when I again visited the clean rooms of SSTL, staff were preparing to assemble the latest order for 12 more satellites.

There are already 18 of their high-tech creations in orbit, operating a preliminary service, with four more due to be launched later this summer.

And just as the network approaches being fully ready, a vicious exchange over Brexit has broken out.

The initial row was over the most accurate of the Galileo signals, an encrypted one reserved for government agencies such as the emergency services or the military.

It's called the Public Regulated Service (PRS), although "public" in this case means "state" rather than open to anyone.
Access denied

And that is why the European Commission has said that Britain will not get access to it once it leaves the EU next March.

Cue some surprisingly stern words from Chancellor Philip Hammond and Business Secretary Greg Clark, ministers normally seen as keen on close ties to the EU.

And it also provoked a bold threat from Number 10 that Britain was perfectly prepared to launch its own satellite navigation system and London would go it alone. The Sun pictured Theresa May in a spacesuit.

The argument is that if the EU is serious about having a future security relationship across the Channel, then surely Britain should be allowed to share the PRS. Apart from anything else, the encryption service was partly developed by a firm called CGI, based in Britain.

But the divorce runs deeper than signals. The rules say that companies bidding for future work on Galileo must be led from an EU member state. Already some orders have been lost by British companies.

On Wednesday, Airbus UK managing director Colin Paynter told a Commons committee hearing on Exiting the European Union that EU rules require it to transfer all related work to its factories in France and Germany.

On the horizon is the highly prized "Batch 4" project to design and build satellites that would form the next generation of the system. This kind of work is political gold because it involves highly skilled jobs, and everyone wants them.
High stakes

If British firms are excluded from the bidding, there are plenty on the continent who would like it.

This is the context for the government "Plan B" to launch a British system. Expensive? Anything from £2-5bn. Feasible? Yes, British firms have the skills. As good as Galileo? Possibly not.

Sir Martin Sweeting, founder of SSTL, said: "My preference - if I put a UK hat on - is that we negotiate a sensible approach to be able to stay in Galileo, and have full access to the secure elements of it, and maintain both our contribution to the payloads and the important ground segment.

"But if I look at it from a company point of view, we'd be delighted to build a sovereign constellation of navigation satellites. That would be a an incredible boost to our capability."

And the worst option? Sir Martin thinks it would be that the negotiations drag on so that the UK does eventually stay in but also misses the chance to bid for the latest generation of work in the next couple of years.

So, amid these high stakes talks, are there any positives?

Richard Peckham, a veteran of the UK space industry who also worked on Galileo, says that while he and many colleagues voted Remain in the Brexit referendum, "people are now looking further afield beyond Europe and with more ambition".

"It's not all doom and gloom," he told me. "I'd rather stay in, but a British sat-nav would be a fantastic shot in the arm."

By David Shukman Science editor
SIR MARTIN SWEETING: Surrey Satellite Technology boss speaks out on Europe.
LAUNCH: The European Space Agency launches another satellite into orbit.
LOCAL ELECTIONS - The Conservatives gained during the recent election rounds, telling us that the UK feel safer with Mother Theresa than with the present political alternatives.
SINGLE USE PLASTIC: Not doing anything positive to combat marine litter is consigning wildlife such as this seagull to a painful death. Beach cleaning is a positive move in the right direction as is bottle banks for plastic. Another way of working to protect the environment might be awareness campaigns such as our Miss/Mister Ocean tour linked with our Virtual Ocean 3D interactive experience and now a 2D phone game that will be free to download when available.
THE FOG: Victoria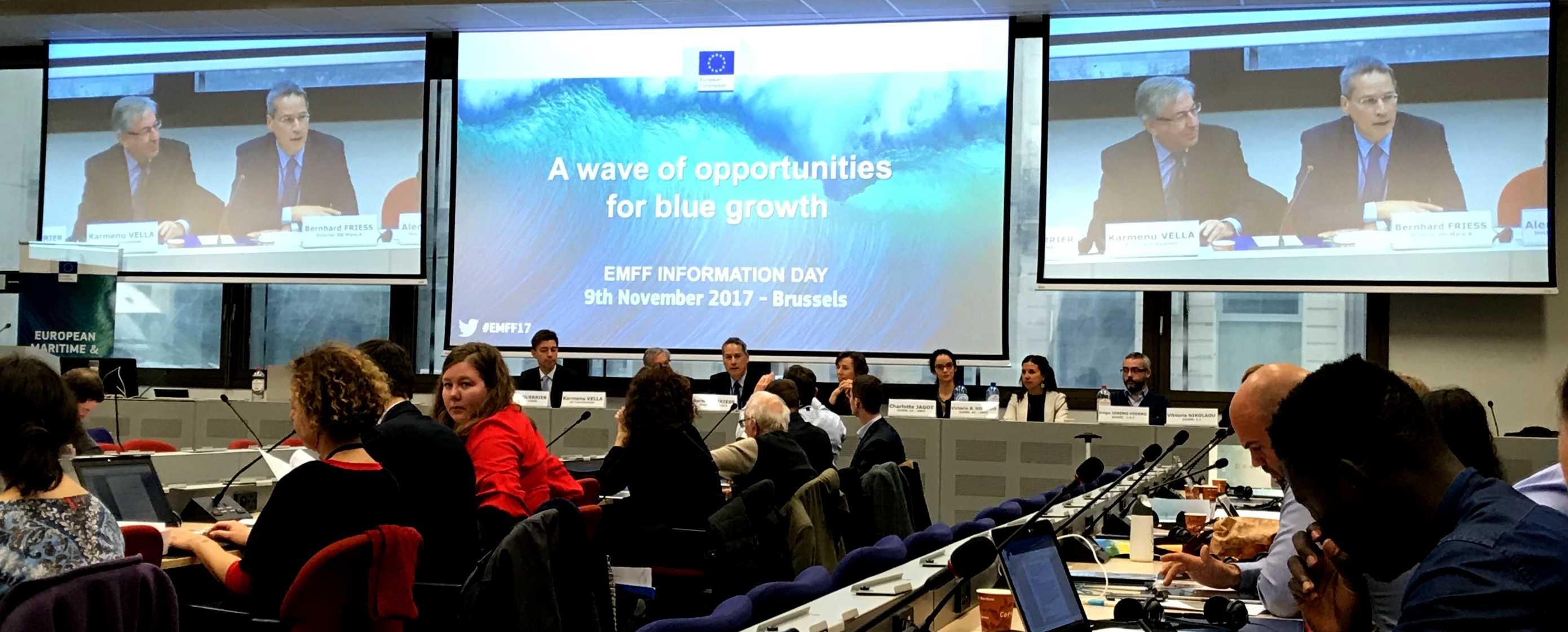 COOPERATION CALAMITY: Bernhard Friess confirmed that the Cleaner Ocean Foundation would be barred from EU projects once Britain exits the EU. The Commission have not replied to correspondence on the subject of SeaVax funding and ocean cleaning. It appears therefore that funding must come from other sources with a more international flavour.
LIFE RAFT: No more gripes about the EU from the UK might be a good thing. It's looking good for Scotland who may decide to remain in the EU and severe ties with the UK. Incredible in a world that is shrinking as technology advances us closer to our neighbours and so becoming more of a global community, that any player would wish to step back into the dark ages. The UK are sending themselves to Coventry, simply because David Cameron threw all his toys out of the pram in earlier negotiations - not realizing that he was opening the UK to die hard nationalists waiting in the wings to fuse immigration issues with sovereignty.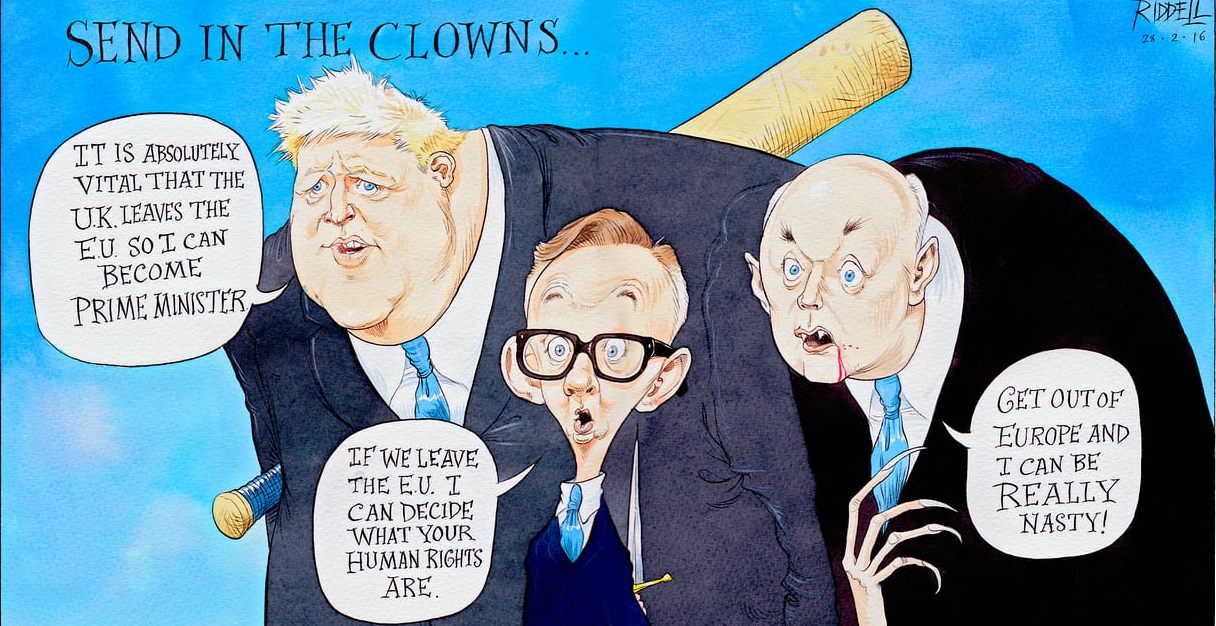 BORIS GOING FOR GOLD: A referendum promised by an insecure leader in an attempt to keep his critics quiet in the run up to the last election, this showdown has been coming for years with anti-human-rights campaigners trying to all but eliminate the inconvenience of every persons basic right to be treated like a human being. Now as the "bastards" who made John Major's life a misery cheer on from their bath chairs, today's rightwing clowns are having their moment in the limelight. Bloodsucking civil servants will be doing all they can to write out as much of the European Convention as they can, knowing full-well that in the end a more civilized society is at the end of the road - where the writing on the wall in sustainability - an invisible intellectual barrier that limits the harm we might invoke on natural resources before that harm comes back to create food shortages and civil unrest. These cartoonists are saying it all.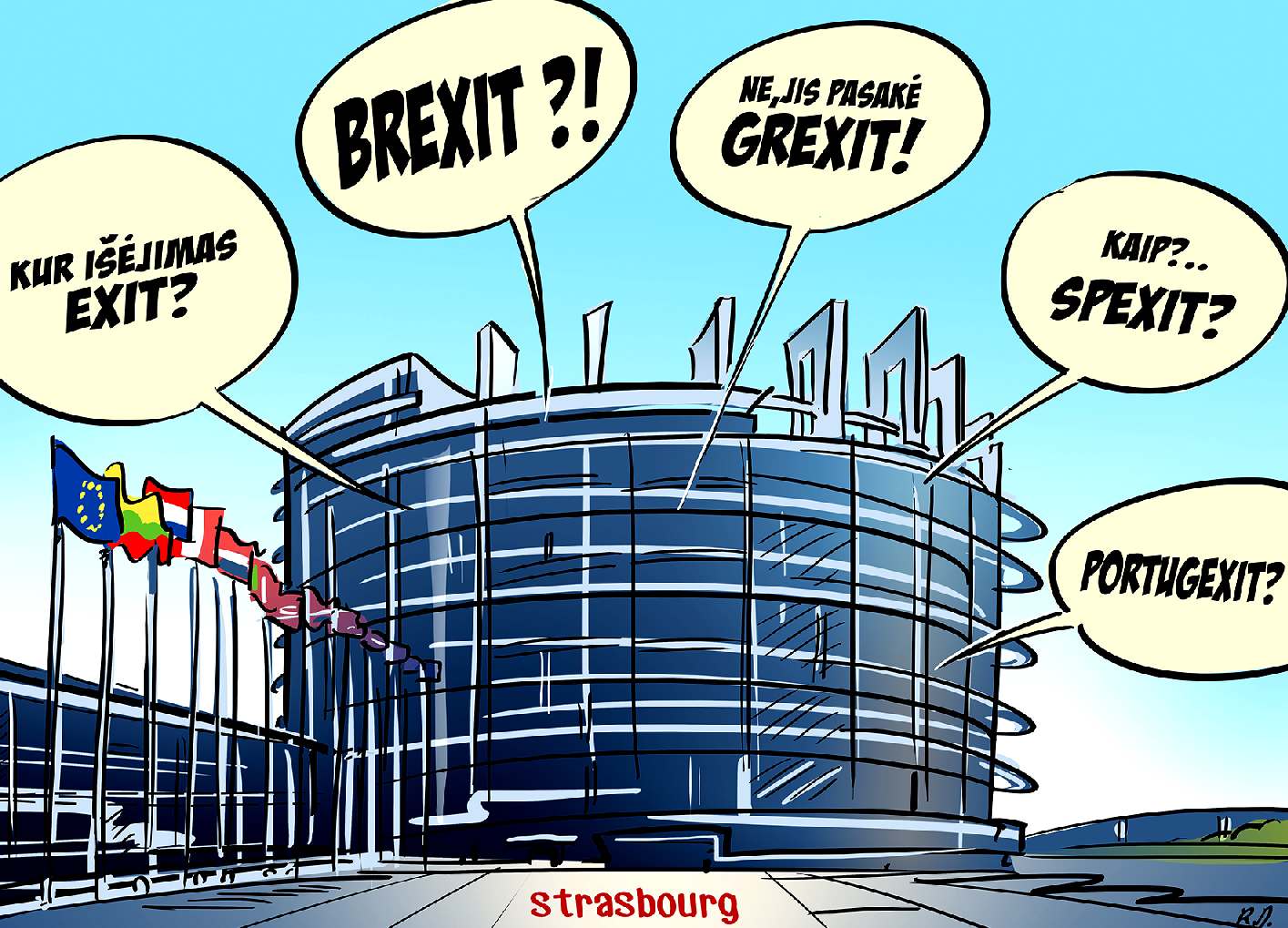 LAUGHTER: The UK referendum has provoked as much debate abroad as at home – and as many laughs, but has not triggered a mass exodus for the obvious reason that being a member of the EU has many advantages.
Many media articles agree that this was a referendum promised by an insecure leader in an attempt to keep his critics quiet in the run up to the last election, this showdown has been coming for years. Now as the "bastards" who made John Major's life a misery cheer on from their bath chairs, today's rightwing clowns are having their moment in the limelight.
CARTOONS
The above collection of cartoons from around the world more or less sums up how the UK is perceived for staging this particular political tantrum, with Europe being equally boisterous in the who calls the shots stakes. However you may view the situation, one thing at least is that a process of review could be good for other EU members to see where they stand should they ever decide to opt out.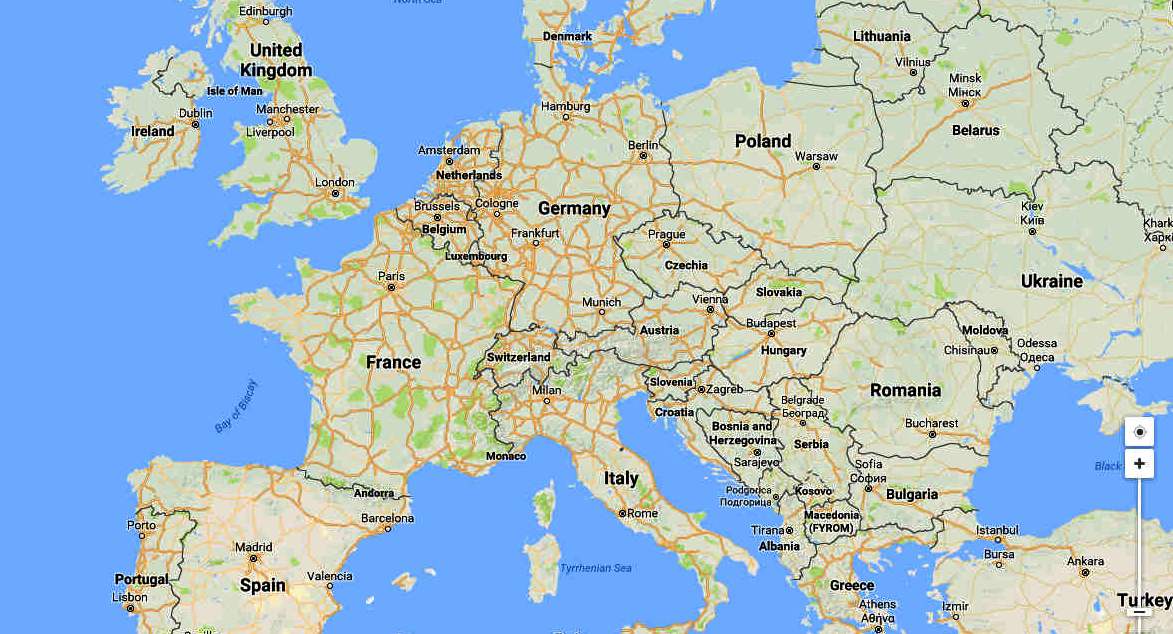 EUROPE - Divided again as UK politics muddies the waters setting technological cooperation back many years. The upshot may be a competitor satellite system that is entirely independent of Europe and could be an opportunity for Britain to gain a significant lead with Galileo using outdated sensors that are not up to the task of finding plastic from space.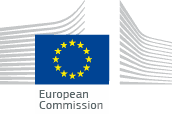 LINKS & REFERENCE
http://www.bbc.co.uk/news/science-environment-44002900
https://www.thesun.co.uk/news/6188978/britain-space-programme-european-union-galileo/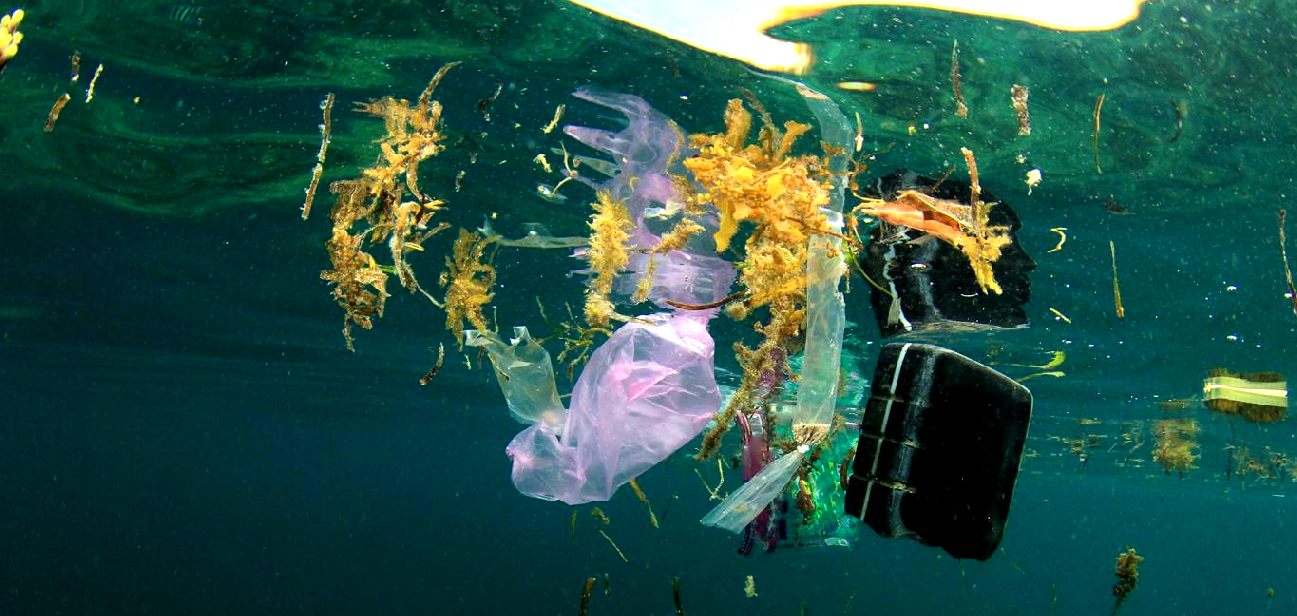 THE OCEAN DOES NOT LIE: Politicians can spin themselves out of almost anything and are ultimately replaced by another spin-doctor who may for a while follow their ideals but will soon become entrenched in political brinkmanship rather than dealing with urgent matters looming and presently out of control such as marine litter.
When you consider the size of the Mediterranean Sea, €14 million euros may not seem like much to be able to tackle the problem of marine litter and this has been the view of the assessors, or rather applications in respect of Horizon 2020 calls have not been funded because of budgetary constraints, though considered to have merit. What is likely to happen as a result of budget shortfalls and the present difficulties over Brexit is that organizations within the UK may decide to relocate their base of operations, or alternatively, look elsewhere for funding or both. This might be simply to extricate themselves from the present quagmire, doing what they can to stay clear of politics.
According to the United Nations Department of Economic and Social Affairs (UN-DESA 2009), the world population is expected to grow from the present 6.8 billion people to about 9 billion by 2050, mostly in developing countries (5.6–7.9 billion). Fisheries around the world provide significant food catches that are dwindling as a result of over-fishing and marine pollution. By tackling marine pollution, the oceans stand a better chance of regeneration, giving fish a healthier environment in which to flourish.
This website is provided on a free basis as a public information service. copyright © Cleaner Oceans Foundation Ltd (COFL) (Company No: 4674774) 2018. Solar Studios, BN271RF, United Kingdom. COFL is a charity without share capital. The names AmphiMax™, RiverVax™ and SeaVax™ are trade names used under license by COF in connection with their 'Feed The World' ocean cleaning sustainability campaign.