NASA
ABOUT - CONTACTS - DONATE - FOUNDATION - HOME - A-Z INDEX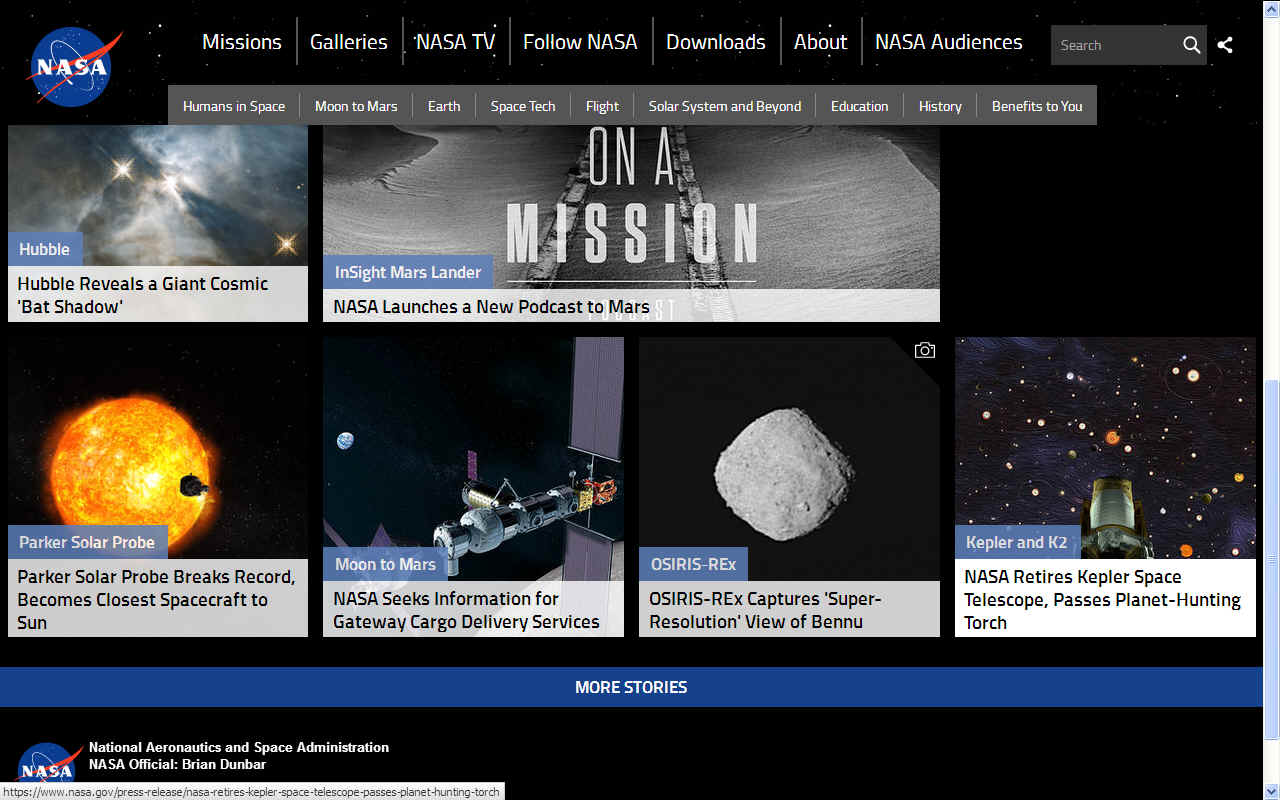 NASA - Is responsible for many advances in space exploration and technology.


The National Aeronautics and Space Administration is an independent agency of the United States Federal Government responsible for the civilian space program, as well as aeronautics and aerospace research.

President Dwight D. Eisenhower established NASA in 1958 with a distinctly civilian, rather than military, orientation encouraging peaceful applications in space science. The National Aeronautics and Space Act was passed on July 29, 1958, disestablishing NASA's predecessor, the National Advisory Committee for Aeronautics (NACA). The new agency became operational on October 1, 1958. Since its establishment, most US space exploration efforts have been led by NASA, including the Apollo Moon landing missions, the Skylab space station, and later the Space Shuttle. NASA is supporting the International Space Station and is overseeing the development of the Orion Multi-Purpose Crew Vehicle, the Space Launch System and Commercial Crew vehicles. The agency is also responsible for the Launch Services Program which provides oversight of launch operations and countdown management for unmanned NASA launches.

NASA science is focused on better understanding Earth through the Earth Observing System; advancing heliophysics through the efforts of the Science Mission Directorate's Heliophysics Research Program; exploring bodies throughout the Solar System with advanced robotic spacecraft missions such as New Horizons; and researching astrophysics topics, such as the Big Bang, through the Great Observatories and associated programs.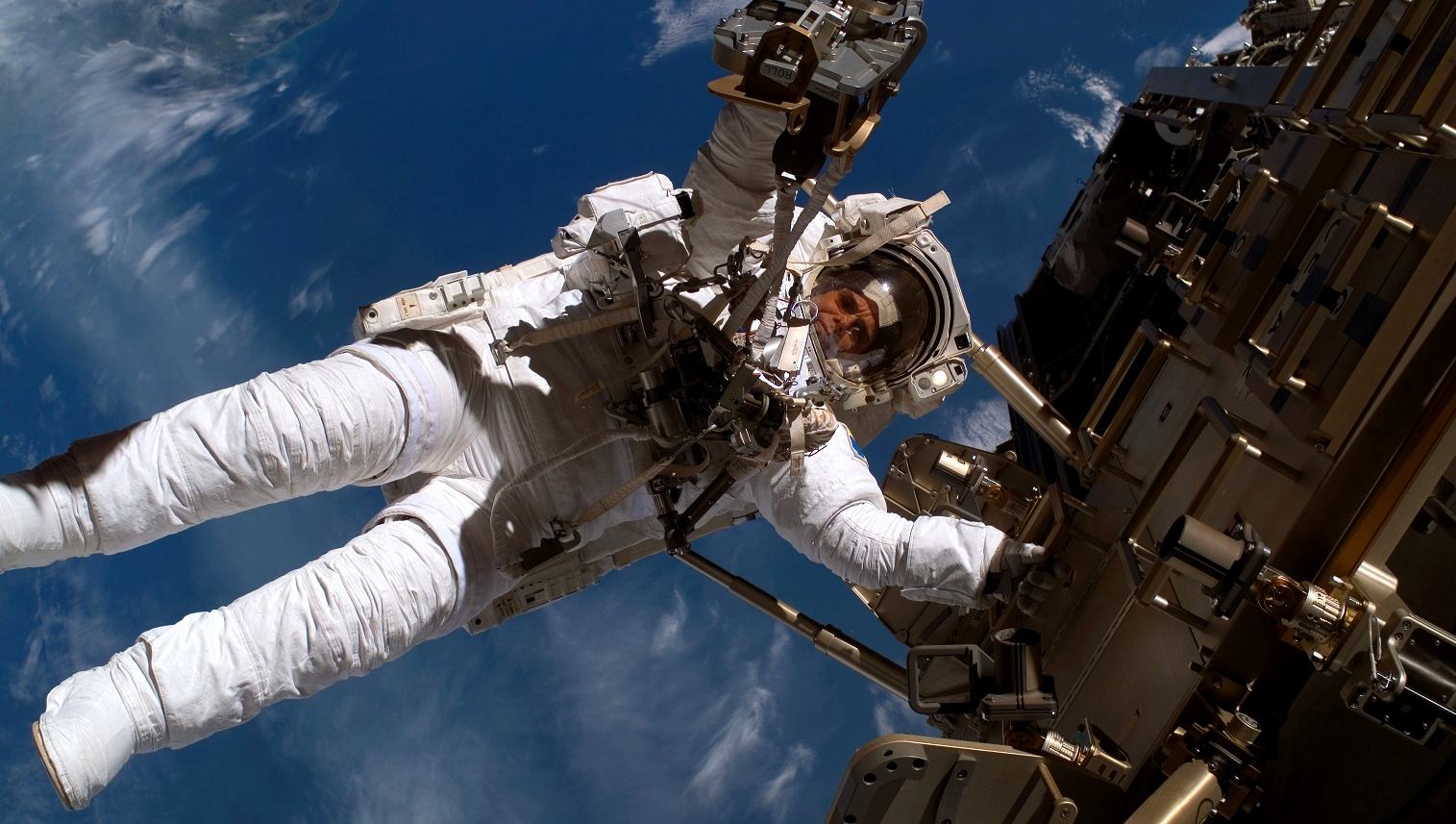 Satellite images ......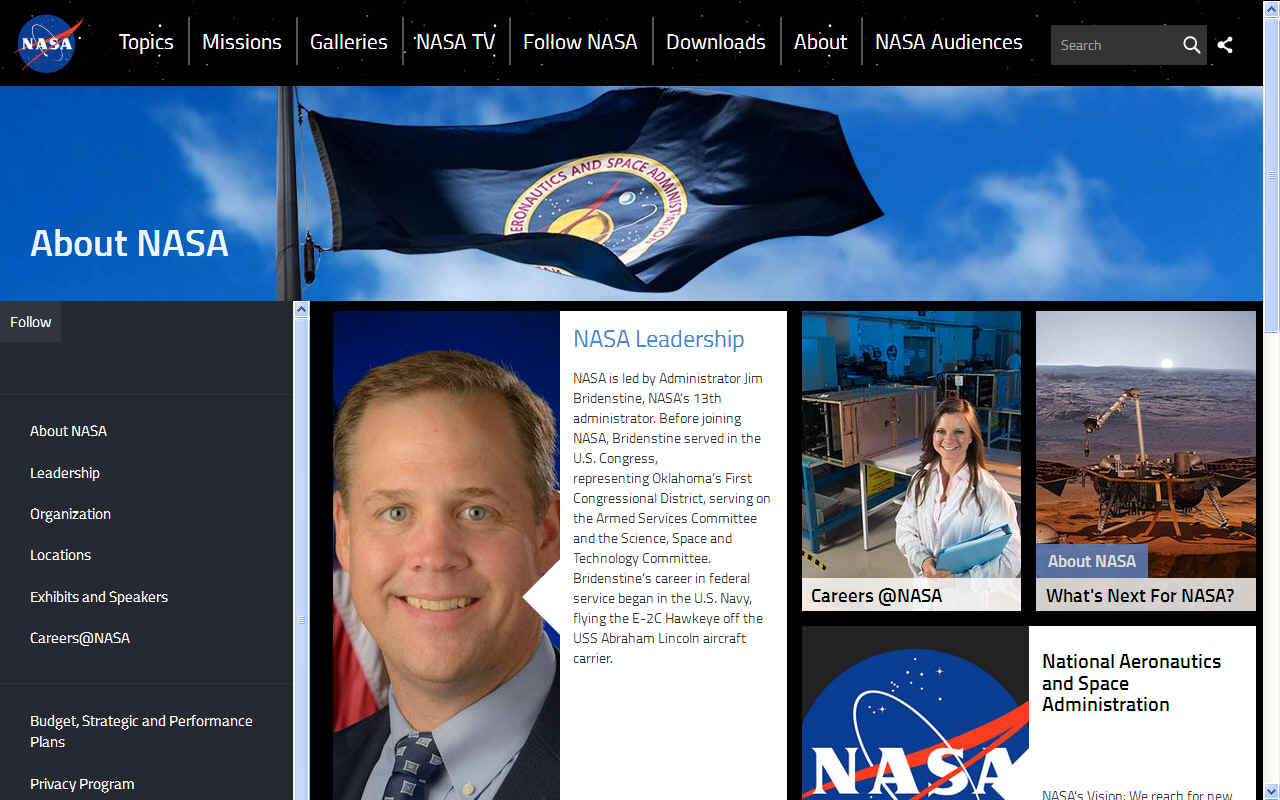 LEADERSHIP - NASA is led by Administrator Jim Bridenstine, NASA's 13th administrator. Before joining NASA, Bridenstine served in the U.S. Congress, representing Oklahoma's First Congressional District, serving on the Armed Services Committee and the Science, Space and Technology Committee. Bridenstine's career in federal service began in the U.S. Navy, flying the E-2C Hawkeye off the USS Abraham Lincoln aircraft carrier.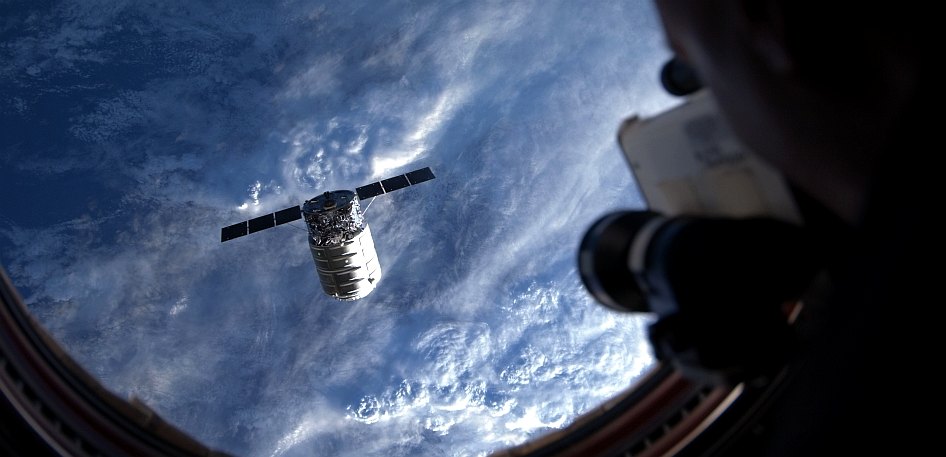 ..

..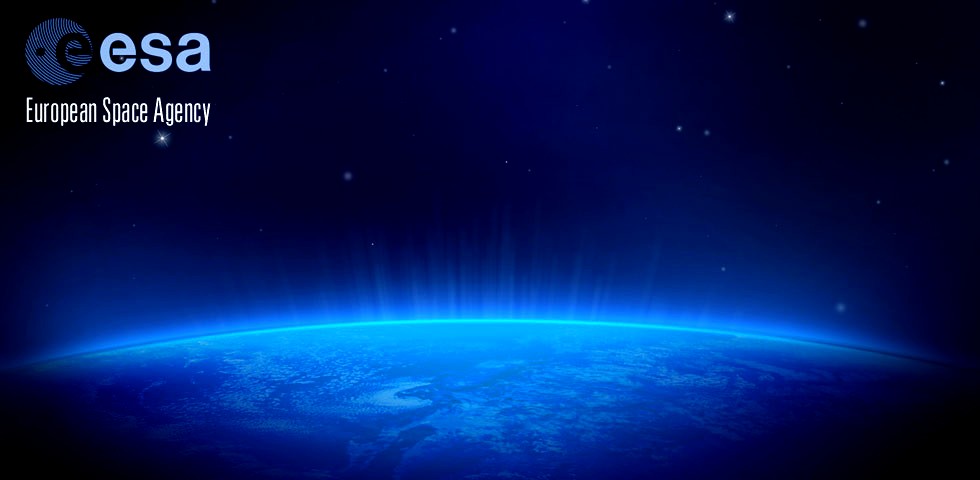 NASA CONTACTS
The Cassini Spacecraft's Historic Exploration:

https://www.nasa.gov/press-release/nasa-s-cassini-spacecraft-ends-its-historic-exploration-of-saturn
JFK Centennial:

Visit: https://www.nasa.gov/topics/history/features/john_f_kennedy.html
Hidden Figures:

For information about the book and movie Hidden Figures, visit: http://www.nasa.gov/modernfigures. Hidden Figures chronicles the stories of Katherine Johnson, Mary Jackson, and Dorothy Vaughan, African-American women who were essential to the success of NASA's early spaceflight programs. Today, NASA embraces their legacy and strives to include everyone who wants to participate in its ongoing exploration.
Additional Links:
Careers at NASA: https://www.nasa.gov/careers
Jobs at NASA are advertised on USAJobs
Current robotic missions to Mars
When is the next launch?
See a launch in Florida or Virginia
Information on Spacecamp: www.spacecamp.com
Request a NASA exhibit or speaker: https://www.nasa.gov/about/exhibits/index.html
Guide for unsolicited proposals
NASA's Budget: http://www.nasa.gov/budget
Apollo Records:
Visit: www.nasa.gov/mission_pages/apollo/index.html
Visit: http://www.history.nasa.gov/apollo.html
Visit: http://www.jsc.nasa.gov/history/mission_trans/mission_transcripts.htm
NASA's Image and Video Library: https://images.nasa.gov/#/
NASA's Educational Factual Page About the Earth: https://www.nasa.gov/audience/forstudents/5-8/features/nasa-knows/what-is-earth-58.html
Other ways to receive NASA news:
Subscribe to NASA news releases by sending an e-mail with the word "subscribe" (without quotes) in the subject line to hqnews-request@newsletters.nasa.gov.
Receive updates from NASA RSS feeds.
Follow NASA via social media.
If you have a question for a particular Center, please click on one of the direct links below:
Armstrong Flight Research Center
If your question is not answered above, please Contact NASA.
NASA Headquarters
300 E. Street SW, Suite 5R30
Washington, DC 20546
(202) 358-0001 (Office)
(202) 358-4338 (Fax)
LINKS & REFERENCE
https://www.nasa.gov/
https://en.wikipedia.org/wiki/NASA
This website is provided on a free basis as a public information service. copyright © Cleaner Oceans Foundation Ltd (COFL) (Company No: 4674774) 2018. Solar Studios, BN271RF, United Kingdom. COFL is a charity without share capital. The names AmphiMax™, RiverVax™ and SeaVax™ are trade names used under license by COF in connection with their 'Feed The World' ocean cleaning sustainability campaign.