REUTERS SEPTEMBER 2019
ABOUT - CLIMATE CHANGE - CONTACTS - DONATE - FOUNDATION - HOME - OCEAN PLASTIC
Please us our A-Z INDEX to navigate this site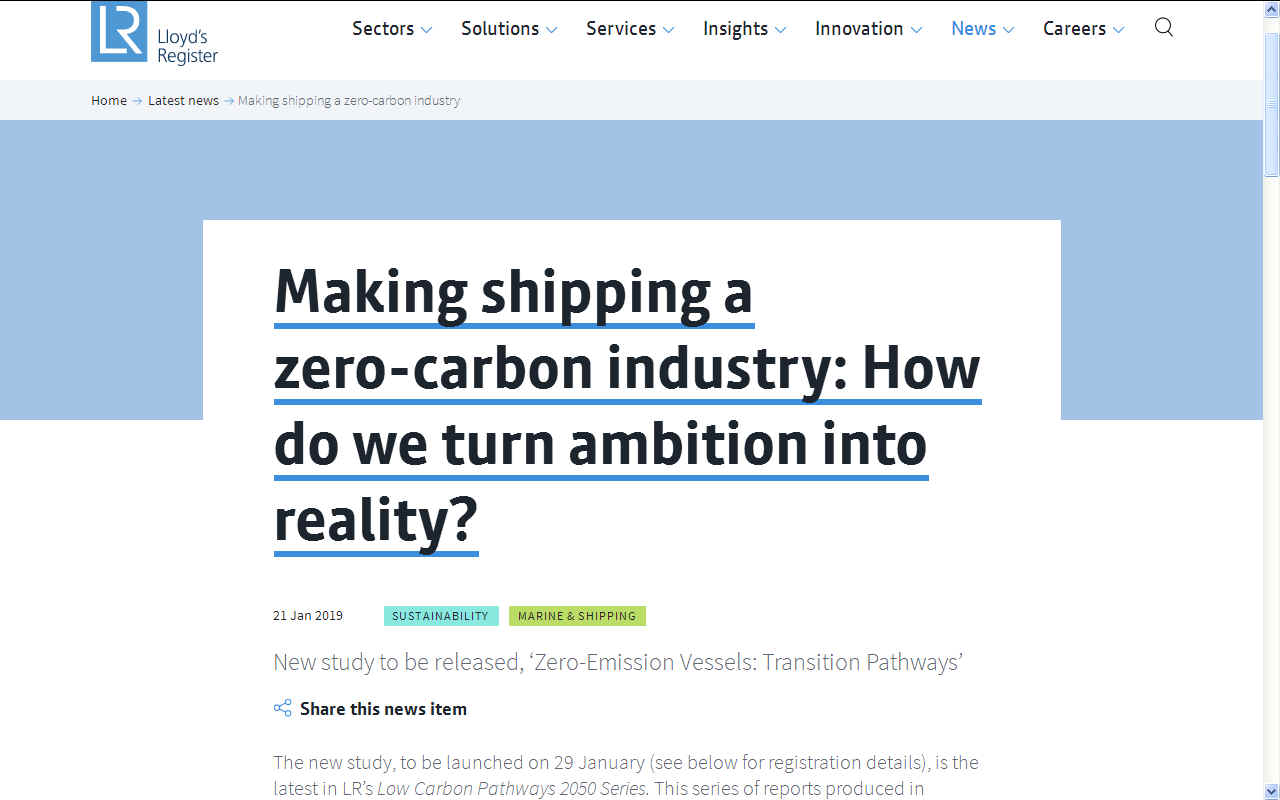 s to
LONDON, Sept 23 (Reuters) 2019
Leading ports, banks, oil and shipping companies on Monday launched an initiative which aims to have ships and marine fuels with zero carbon emissions on the high seas by 2030, in another step by the maritime sector to reduce CO2.

International shipping accounts for 2.2% of global carbon dioxide (CO2) emissions and the U.N.'s International Maritime Organization (IMO), has a long-term goal to cut greenhouse gas emissions by 50% from 2008 levels by 2050.

Achieving this target will require the fast tracking of zero emissions fuels and commercially viable ships by 2030 as these vessels will still be part of the ocean going fleet in 2050.

Sixty commercial groups including shipping companies such as A.P. Moller Maersk, which owns the world's biggest container shipping line, commodities players such as COFCO International, Cargill, Trafigura, mining group Anglo American as well as banks such as Citigroup, ABN AMRO and Societe Generale have committed to the "Getting to Zero Coalition".

The coalition is pushing for vessels and fuels to be ready by 2030 and supported by the required infrastructure.

"Decarbonizing maritime shipping is a huge task with no simple answer, but it has to be done," said Ben van Beurden, chief executive of Royal Dutch Shell, which has also joined.

"We intend to be part of the long-term, zero-carbon, solution by seeking out the most feasible technologies that can work at a global scale. Starting now is essential because ships built today will stay on the water for decades."

A.P. Moller Maersk's chief executive Soren Skou said a shift in propulsion technologies or a shift to clean fuels was required, "which implies close collaboration from all parties".

"The coalition launched today is a crucial vehicle to make this collaboration happen," Skou said.

The IMO has adopted mandatory rules for new vessels to boost fuel efficiency as a means of cutting CO2 from ship engines. A final IMO plan on measures is not expected until 2023.

In June, leading banks joined a separate initiative called the "Poseidon Principles", which will for the first time integrate efforts to cut CO2 emissions into banks' decision making when providing loans to shipping companies.

The steps highlight how businesses are having to respond to moves by investors around the world to factor environment, social and governance risk into their commercial strategy as pressure from climate activists builds.

The Getting to Zero Coalition, which is a partnership between the non-profit bodies the Global Maritime Forum, the Friends of Ocean Action and the World Economic Forum, will present the initiative at the UN's Climate Action Summit in New York on Monday.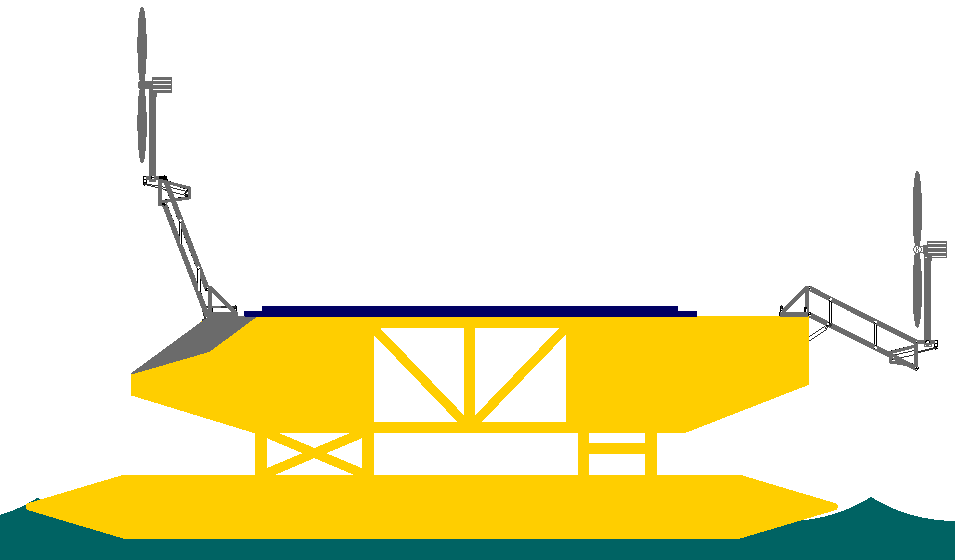 A CLEAN FUTURE - The Cross Channel Challenger (CCC) is a project currently on the drawing board looking for backing in 2020-21 over 75 weeks, to develop a coastal transport that is zero carbon. Vessels that are green could transform tourism, making it socially acceptable in the face of a planet that will roast unless we do something about it.
Vehicles and other mobile machinery used for transport (over land, sea, air, rail) and for other uses (agricultural, mobile power generation, etc.) contribute heavily to climate change and pollution, so zero emission engines are an area of active research.
LLOYDS REGISTER 21 JANUARY 2019 - Making shipping a zero-carbon industry: How do we turn ambition into reality?

New study to be released, 'Zero-Emission Vessels: Transition Pathways'
The new study, to be launched on 29 January (see below for registration details), is the latest in LR's Low Carbon Pathways 2050 Series. This series of reports produced in collaboration with industry partners Shipping in Changing Climates (SCC) and University Marine Advisory Services (UMAS), which includes Low Carbon Pathways 2050 and Zero Emission Vessels 2030, specifically addresses the decarbonisation challenge facing the shipping industry today.

We have already seen from these studies that we need to advance thinking beyond marginal gains in energy efficiency and alternative fossil fuels if we are to identify the sector's least-cost decarbonisation pathways. The need for shipping to start its decarbonisation imminently was also underlined - as stringency increases over time, increasingly high-cost mitigation steps are then required. The later we leave decarbonisation the more rapid and potentially disruptive it will be for shipping.

To achieve at least a 50% reduction in CO2 by 2050 and to be on course for a CO2 pathway consistent with the Paris Agreement, zero-emission vessels (ZEVs) need to be entering the fleet around 2030. What's more, a significant portion of new-builds will have to be zero emission to compensate for the non-zero emissions of the existing fleet.

So, what does this mean for ship owners and operators? From a practical perspective, if zero-emission vessels (ZEV) need to enter service by 2030 anyone planning to finance, design or build a ship in the 2020s will need to consider how it can switch to non-fossil fuel later in its operational life.

Our experience in innovative zero emission technologies, such as wind, hydrogen fuel cells and batteries, shows that the possibilities are there. But the next step is to demonstrate that these are viable alternatives to hydrocarbon propelled shipping, at least by 2030.

The next piece of the current puzzle is to help the industry answer the next set of questions in this complex challenge: what needs to happen for ship deployment? And what needs to happen to develop the supply infrastructure?

We have developed the new Transition Pathways study with our partners - UMAS - to address these questions by looking at the milestones, barriers and enablers over the specified timeframe, and considering cost implications, operating profile and how policy measures such as carbon pricing could influence this.

The study aims to show what is needed to enable the transition, both at the ship and supply infrastructure level, to support the development of an action plan to deliver zero-emission vessels to achieve the 2050 ambition and to demonstrate to all stakeholders that action can be taken now. The Transitions Pathways study considers all key energy sources including: renewable electricity, bio-energy and fossil-fuels with Carbon Capture and Storage (CCS), and compares the different conditions to enable understanding of the actions we need to take now. Answering important questions such as:

- How will ZEVs be safely adopted and operated?
- What roles will actors like policy-makers, financiers and consumers need to play?
- How much development do fuel technologies require to meet this target?
- How will the industry address safety and emission concerns?
- And what role will competitive pricing play in this transition?

We are delighted to be partnering with Nor-Shipping on the webinar launch of the new study. Nor-Shipping have highlighted 'decarbonisation' as one of the five opportunity areas where the maritime industry can positively impact the United Nations Sustainable Development Goals and have recently launched their "Blue Economy" initiative. New business models and new ways of collaboration are needed for maritime to take the lead in the quest for a thriving and sustainable ocean economy. With this initiative, Nor-Shipping wants to enable a faster market up-take of solutions benefitting the maritime industry as well as our oceans, and to generate dialogue and ideation between maritime and ocean industries and will be dedicating Hall A at Nor-Shipping 2019 to Blue Economy.

The 'Zero-Emission Vessels: Transition Pathways' study will be launched on 29 January 2019 during a webinar co-hosted by UMAS and moderated by Nor-Shipping.

'Zero-Emission Vessels: Transition Pathways' is the latest in LR's series of reports looking at fuel and technology trends for the marine industry, aimed at developing new knowledge and tools that can contribute to policy debate. Previous reports include Global Marine Trends 2030, Global Marine Fuel Trends 2030 and Global Marine Technology Trends 2030, Low Carbon Pathways 2050 and Zero Emission Vessels 2030.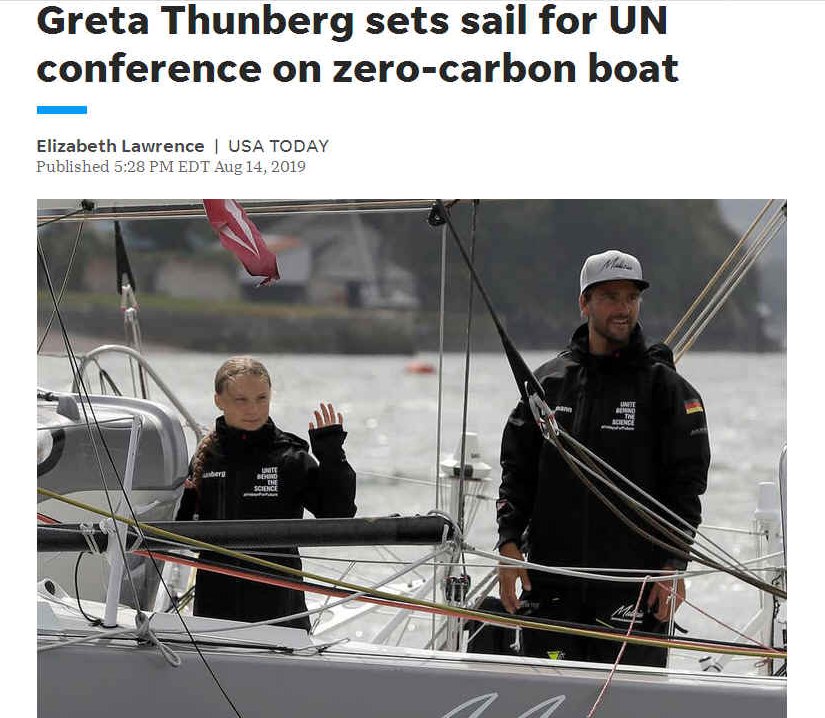 USA TODAY 14 AUGUST 2019 - Climate change activist Greta Thunberg sets sail for New York in the 60ft Malizia II yacht from Mayflower Marina, on August 14, 2019 in Plymouth, England. The Swedish activist Greta Thunberg began her journey to the United States today for the United Nations Climate Conference. Her mode of travel is fitting for someone who's climate conscious: She's arriving in an eco-friendly boat propelled by the wind, with solar panels and wind turbines to power the navigation instruments and other boat equipment.
GRETA THUNBERG - is a Swedish climate activist. At the COP24 climate talks in Poland, Decembel 2018, Miss Thunberg addressed the Secretary-General of the United Nations. She received a standing ovation for one of her talks. She is behind the global school strike created to call attention to climate change. She is a rebel with a cause. Miss Thunberg is 15 and autistic and the newest, youngest and most powerful voice on the world stage demanding the world address global warming. Go Greta!
LINKS & REFERENCE
https://www.lr.org/en-gb/latest-news/making-shipping-zero-carbon/
This website is provided on a free basis as a public information service. copyright © Cleaner Oceans Foundation Ltd (COFL) (Company No: 4674774) 2019. Solar Studios, BN271RF, United Kingdom. COFL is a charity without share capital. The names AmphiMax™, RiverVax™ and SeaVax™ are trade names used under license by COF in connection with their 'Feed The World' ocean cleaning sustainability campaign.