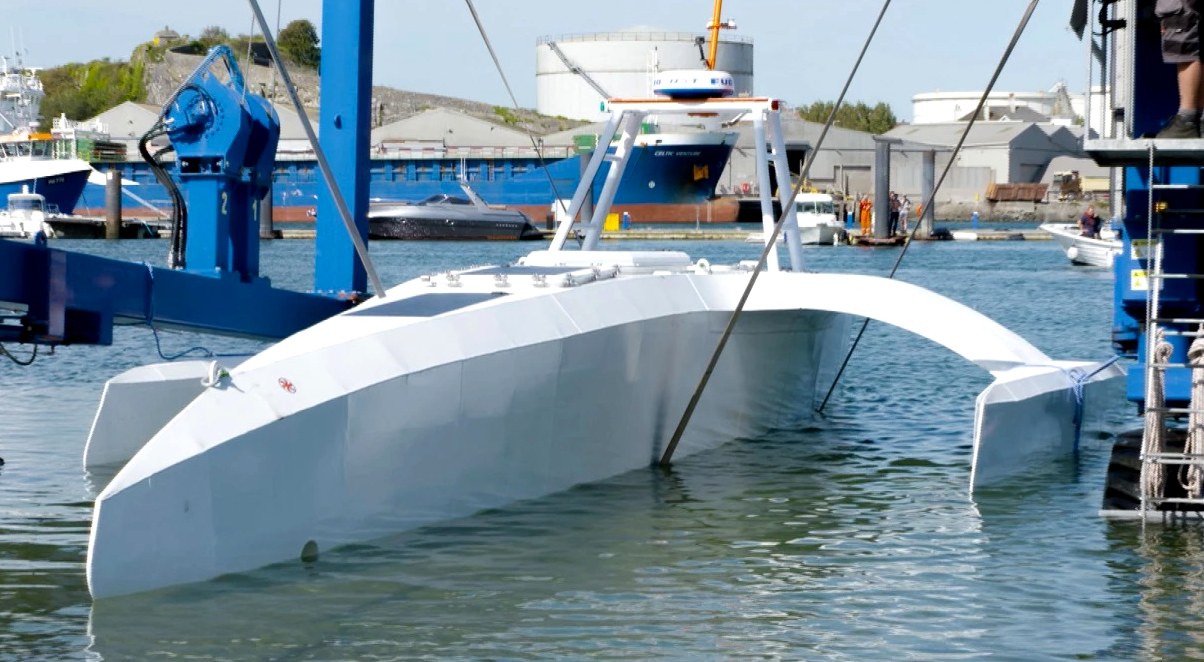 MAYFLOWER TRIMARAN - 1. The solar-powered research boat will aim to traverse the Atlantic Ocean in 2021 with no humans on board. 2. Sea trials are due to commence off the south coast of England in late 2020. 3. The Mayflower was officially unveiled on September 16th 2020, the 400th anniversary of the original Mayflower departure.
The research and development partners, boat builders and suppliers to the Mayflower project include a large number of prestigious concerns, on a healthy-ish £1 million pound budget, to construct an advanced floating laboratory for marine research. We consider this project to be a very important stepping stone in the quest for unmanned navigation. This may be especially so in the future, where Covid 19 type pandemics, demand fewer people in supply chains, if we are to ensure import and export of goods in a sustainable circular economy. The Mayflower seems to have changed specification since their Crowdfunder in 2016, from solar and wind power, to diesel-electric, with solar assistance for the extensive onboard electronics.
The Elizabeth Swann remains solar and wind powered, incorporating autonomous docking, where an early study by the Foundation suggested that smaller vessels with more frequent docking at ports, would be needed if the 44 meter Swann can raise the at present solar boat record from 5.3 knots, to as close to 10 knots as the yacht might, collision regulation compliant, in order to prove that commercial zero carbon cargo ships might one day ply the oceans on renewable energy - directly from nature.
LINKS & CONTACTS
https://mas400.com/
http://www.promare.org/projects/
https://newsroom.ibm.com/then-and-now