GREAT BRITISH BEACH CLEAN
ABOUT - CONTACTS - DONATE - FOUNDATION - HOME - A-Z INDEX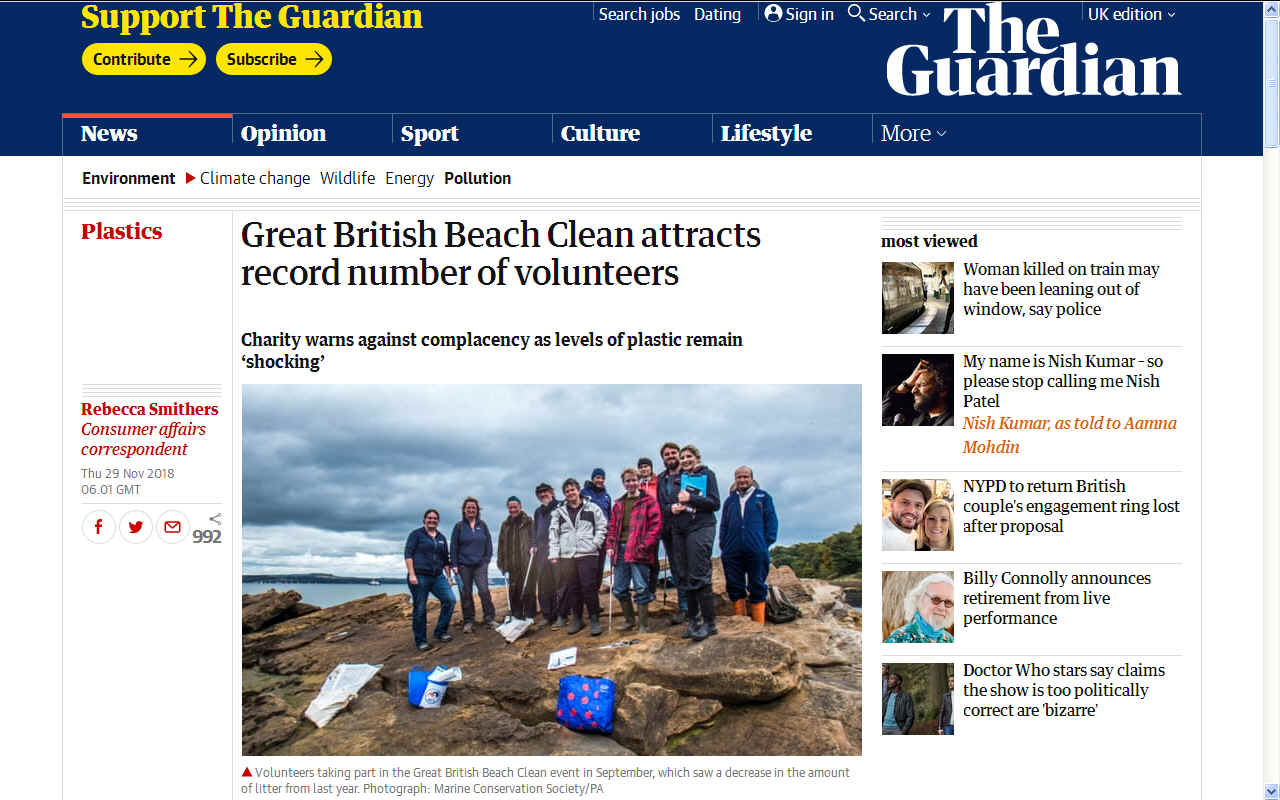 RECORD NUMBERS - Record numbers of volunteers turn out against warnings of complacency: shocking levels of plastic.
THE GUARDIAN 29 NOVEMBER 2018 - THE GREAT BRITISH BEACH CLEAN

Record numbers of volunteers turned out this year to help clear litter from the UK's beaches, in the 25th annual Great British Beach Clean.

But the Marine Conservation Society (MCS), which organises the event, warned there were still shocking amounts of plastic litter on UK beaches, despite a 16% decrease compared with last year. It said the average of 16 glass and plastic bottles and drinks cans retrieved on every 100-metre stretch of beach (330ft) surveyed strengthened the case for the urgent introduction of a deposit return system in all parts of the UK.

The clean-up – held over four days in September – attracted record numbers: just short of 15,000 volunteers, double the number in 2017. In total, 8,550kg (1,346st) of litter was picked up across the whole of the UK.

But although the number of volunteers and events rose, the amount of litter collected actually dropped. Helpers retrieved an average of 600 items of litter on every 100-metre stretch surveyed, down from 717 last year. On average, each stretch contained 189 plastic or polystyrene pieces, 38 plastic caps or lids, 21 cotton bud sticks and 16 plastic bottles and cans.

Lizzie Prior, MCS beach and river clean-up project officer, said the situation was "almost certainly a false dawn" and warned against complacency.

"UK governments must certainly not think the crisis is over and slow down or shelve any much-needed litter legislation," she said. "Litter levels fluctuate year on year and for the last decade have risen by over 15%. The Great British Beach Clean is just a snapshot of the UK litter story and must be seen in the context of the broader trending picture. There's more litter in our seas than there has ever been."

Prior said beach cleaning was now seen as trendy, and more people were joining in. "Picking up litter at the beach is now bang on trend. Social media feeds are filled with people's pictures of what they find at the coast, on rivers and at sea. Finally beach cleaning is cool and mainstream. So we may have found less litter this year because so many more people are cleaning beaches whenever they can."

The charity said programmes such as the BBC's Blue Planet II series and the documentary Drowning in Plastic had highlighted the damage a throwaway culture does to the seas. By Rebecca Smithers
The MCS engage over one million people every year in their campaigns and projects.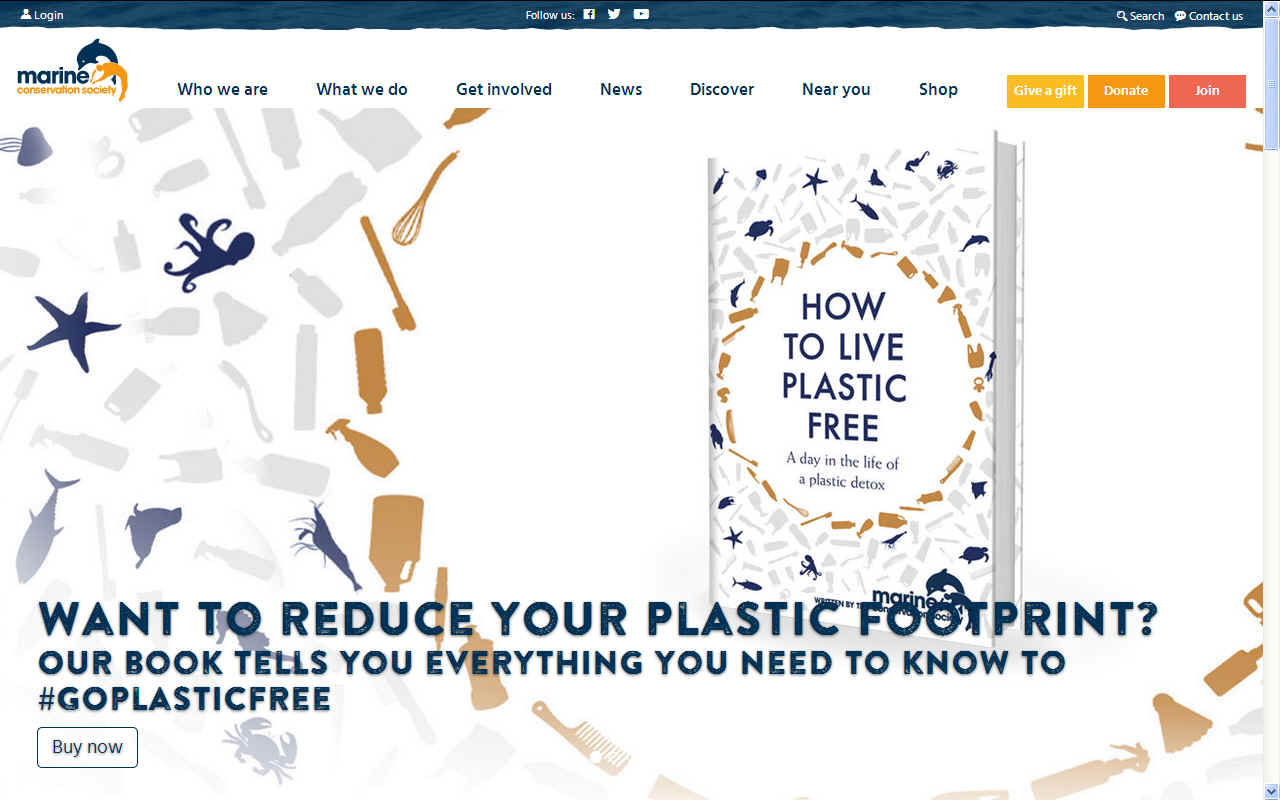 OUR OCEANS ARE IN DANGER - There are many ways that an organization can contribute to the health of our oceans. Helping people to reduce their plastic footprint and disposing of waste thoughtfully is vital awareness work.
The Cleaner Ocean Foundation assimilates the information that has been gathered by others and looks at alternatives to solutions that exist, in the hope of bringing something new to the table. SeaVax has been identified as a platform with potential for many uses aiming towards ocean salvation, including: 1. responsible fishing vessels, 2. plastic waste collection and 3. oil spills containment. Finally, the SeaVax is solar and wind powered and may help to pave the way for zero emission cargo and passenger vessels of the future.
CONTACTS
Marine Conservation Society
Overross House,
Ross Park,
Ross-on-Wye,
Herefordshire,
HR9 7US.

Tel: 01989 566017
LINKS & REFERENCE
https://www.bbc.co.uk/programmes/b0bmbn47
https://www.gov.uk/government/news/deposit-return-scheme-in-fight-against-plastic
https://www.theguardian.com/environment/2018/nov/29/great-british-beach-clean-attracts-record-number-of-volunteers
https://www.mcsuk.org/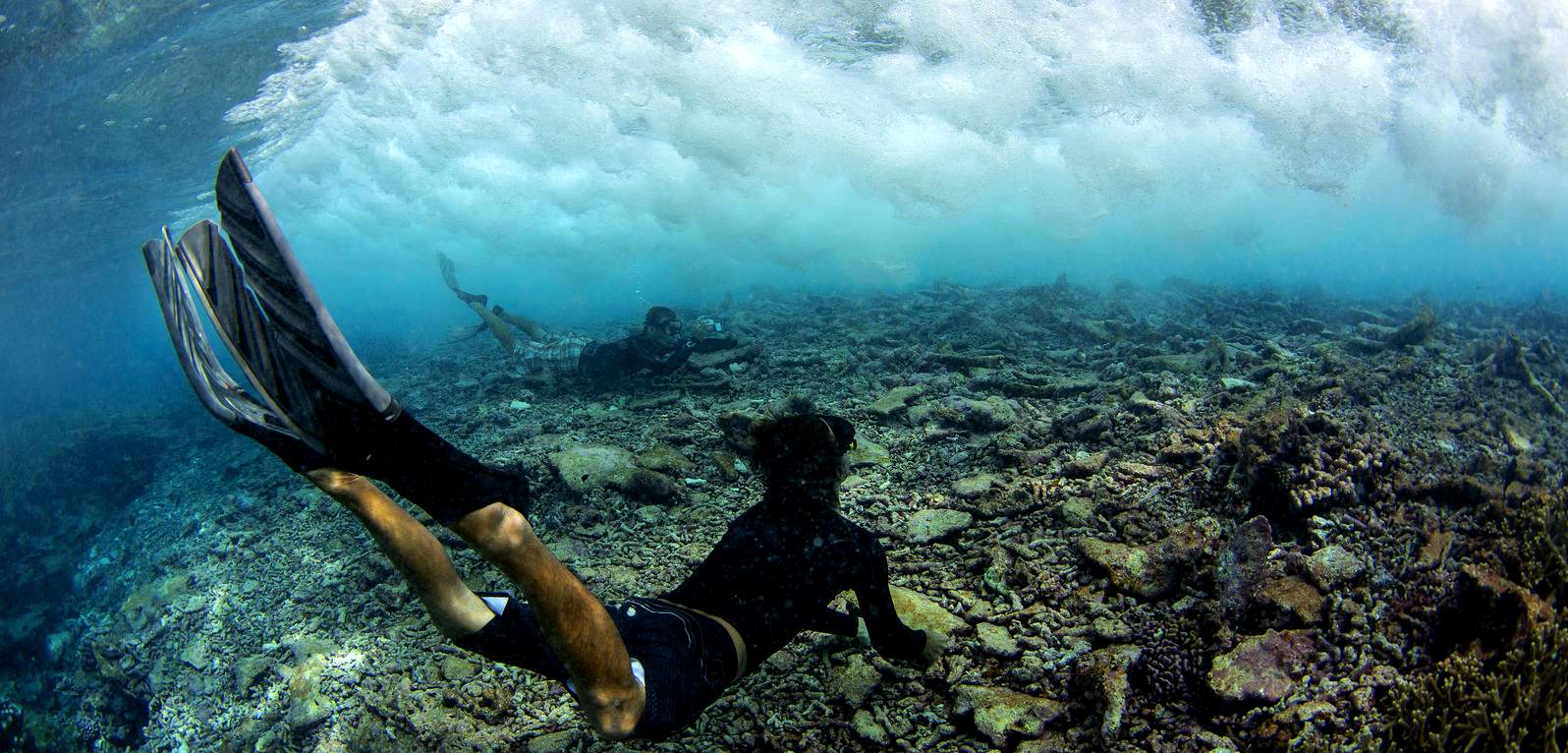 This website is provided on a free basis as a public information service. copyright © Cleaner Oceans Foundation Ltd (COFL) (Company No: 4674774) 2018. Solar Studios, BN271RF, United Kingdom. COFL is a charity without share capital.