KULO LUNA INDEX TO CHAPTERS
ABOUT - AGENTS - CHAPTERS - CHARACTERS - CONTACTS - DONATE - FOUNDATION - FUNDING - HOME - SCRIPTING - WHALING - A-Z INDEX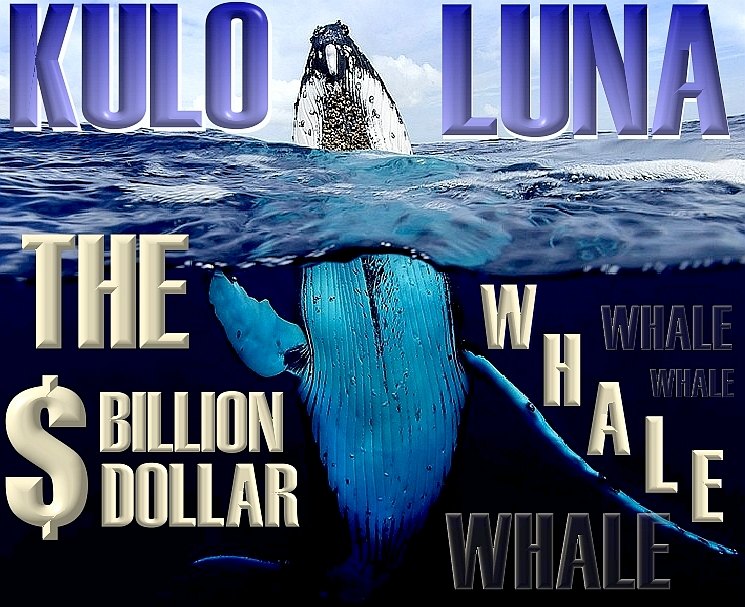 For 2020, the Kulo Luna story is undergoing conversion for the possibility of publication of a Special Edition graphic novel, by artists in the Sussex region of the UK.
This edition is condensed for a quicker visual experience with 5 chapters as 24 scenes:-
SCENE

DESCRIPTION

GRAPHIC NOVEL

-

Scene 1

Climate Change (optional)

1st Chapter

Scene 2

Scene 3

Scene 4

Scene 5

-

-

-

Scene 6

2nd Chapter

Scene 7

Scene 8

-

-

-

Scene 9

3rd Chapter

Scene 10

Scene 11

Scene 12

-

-

-

Scene 13

4th Chapter

Scene 14

Scene 15

Scene 16

Scene 17

-

-

-

Scene 18

5th Chapter

Scene 19

Scene 20

Scene 21

Scene 22

Breach of Contract (optional)

Scene 23

Scene 24
This is the index page to the Kulo Luna adventure by Jameson Hunter working in association with the Cleaner Ocean Foundation to develop the story for ocean awareness purposes, ebook publishing and an eventual film or animation.
At present we have no way of funding our plans to put this part of our literacy campaign into action. We may are considering various options including crowd funding. Our problem being that we are a charity, hence cannot offer potential investors profits. That does not preclude film companies from making a reasonable return on any release. It just means that any donation to ocean research or awareness efforts should be used for our objects.
SCENE

DESCRIPTION

LOCATION

Chapter 1

Winds of Change (Prologue)

580 W, 750 N

Chapter 2

510 30íN, 00

Chapter 3

420 N,

880 W

Chapter 4

330 S, 1510 E

Chapter 5

270 30íS, 1530 E

Chapter 6

330 20íS, 1520 E

Chapter 7

500 N, 1700

W

Chapter 8

200 N, 1600 W

Chapter 9

420 N, 700 W

Chapter 10

330 N, 1290 E

Chapter 11

330 N, 1290 E

Chapter 12

330 N, 1290 E

Chapter 13

200 N, 1600 W

Chapter 14

130 S, 1310 E Ė 350 S, 1380 E

Chapter 15

200 N, 1600 W

Chapter 16

240 N, 1410 E

Chapter 17

240 N, 1400 E

Chapter 18

40N0, 1550 W (Whale Trust Maui)

Chapter 19

Sky High (deal)

380 S, 1450 E

Chapter 20

200 N, 1600 E (middle of Pacific)

Chapter 21

200 N, 1300 E (off Philippines)

Chapter 22

Open Season (water)

330 N, 1290 E

Chapter 23

470 N, 70 E

Chapter 24

250 N, 1250 E

Chapter 25

200 N, 1600 W

Chapter 26

140 N, 1800 E

Chapter 27

150 N, 1550 E

Chapter 28

100 N, 1650 E

Chapter 29

100 N, 1650 E

Chapter 30

100 N, 1650

E

Chapter 31

100 N, 1650 E

Chapter 32

100 N, 1650 E

Chapter 33

150 S, 1550 E

Scene 34

150 S, 1570 E

Chapter 35

230 S, 1550 E

Chapter 36

20 S, 1600 E

Chapter 37

20 S, 1600 E

Chapter 38

20 S, 1600 E

Chapter 39

170 S, 1780E

Chapter 40

200 S, 1520 E

Chapter 41

350 S, 1510 E

Chapter 42

Chapter 43

250 S, 1530 E

Chapter 44

Sweet Sorrow (epilogue)

250 S, 1530 E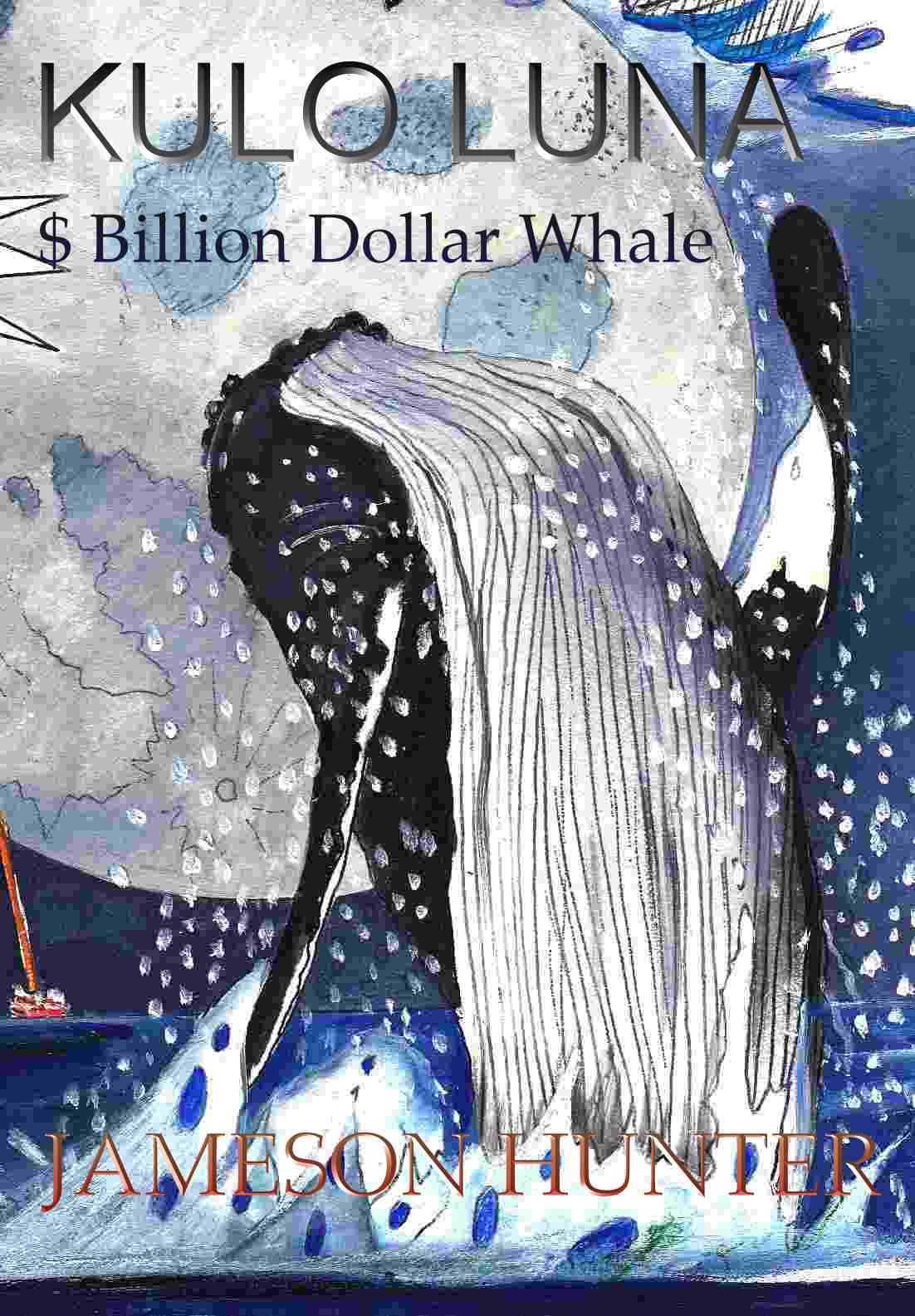 KULO LUNA - Is the story of a giant humpback whale and her young friend Kana who is killed by pirate whalers in the south pacific ocean. Enraged by the death of Kana, Kulo attacks the pirate ship, finally sinking it, but getting herself wounded in the process.
On hearing of the sinking of one of their suppliers, a Japanese cartel put a $multi-million dollar bounty on her head, when another whaling ship gives chase aiming to win the prize money. Before not too long the media hear of the hunt and betting begins all around the world. At this point our hero, John Storm, abandons a solar boat race to try and help the whale where his boat, the Elizabeth Swan, is not far away from the last sighting.
John rescues Kulo from being eaten by sharks, but that is just the beginning of their adventure, as the pirates whalers close in for the kill. Plastic pollution then comes into the frame as more of a danger than the pirates ....
Copyright book cover design © Jameson Hunter Ltd. All rights reserved. The Kulo Luna story is the subject of an exclusive license to the Foundation, expressly for the purposes of raising ocean awareness and helping to fund research into ways of beating ocean waste.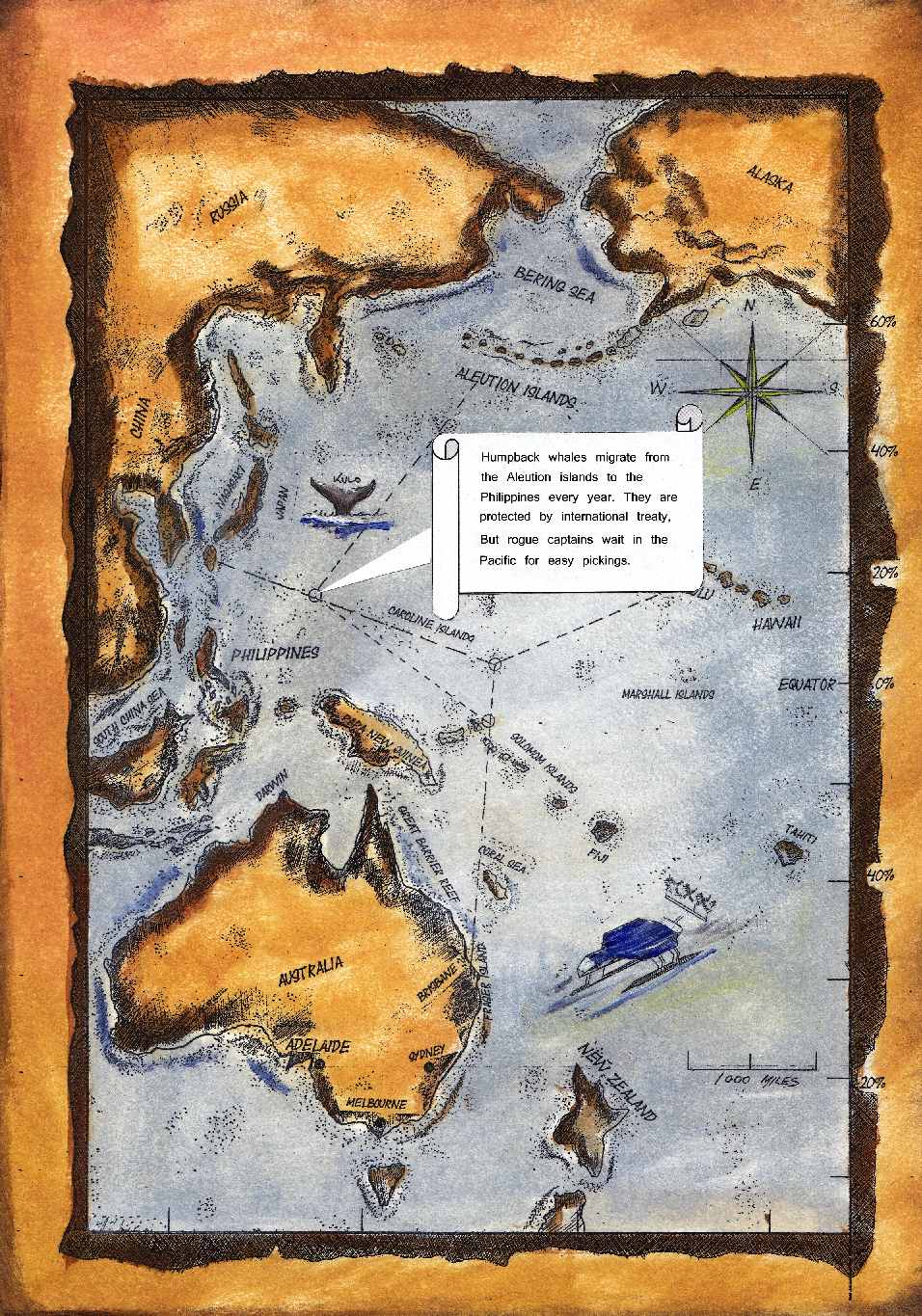 The map above shows you where Kulo's epic fight for life begins and concludes. Copyright © Jameson Hunter 2006 and 2018. The right of Jameson Hunter to be identified as the author of this work has been asserted in accordance with section 77 and 78 of the Copyright Designs and Patents Act 1988. In this work of fiction, the characters, places and events are either the product of the authorís imagination or they are used entirely fictitiously. Electrick Publications, London, England. ISBN: 0-953-7824-01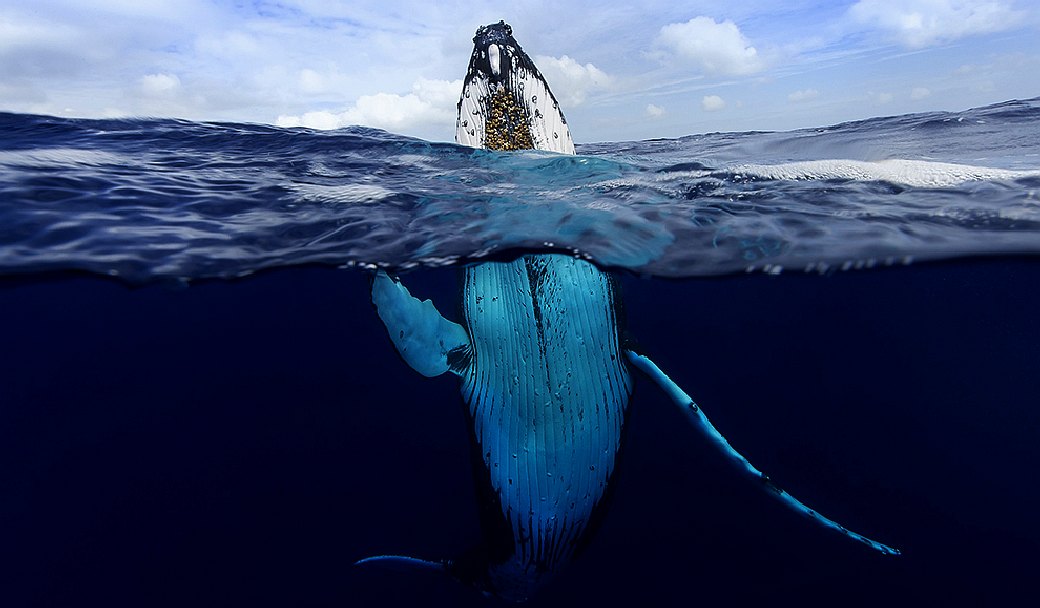 MARINE LIFE - This humpback whale is one example of a magnificent animal that is at the mercy of human activity. Humans are for the most part unaware of the harm their fast-lane lifestyles are causing. We aim to change that by doing all we can to promote ocean literacy. The Kulo Luna story is one of our initiatives to promote ocean issues.

MERCHANDISE - These cool T-shirts and mugs will be available when the story is released, to help raise ocean awareness. Copyright book cover, clothing, pens, crockery and other merchandise design © Cleaner Ocean Foundation November 30 2018. All rights reserved.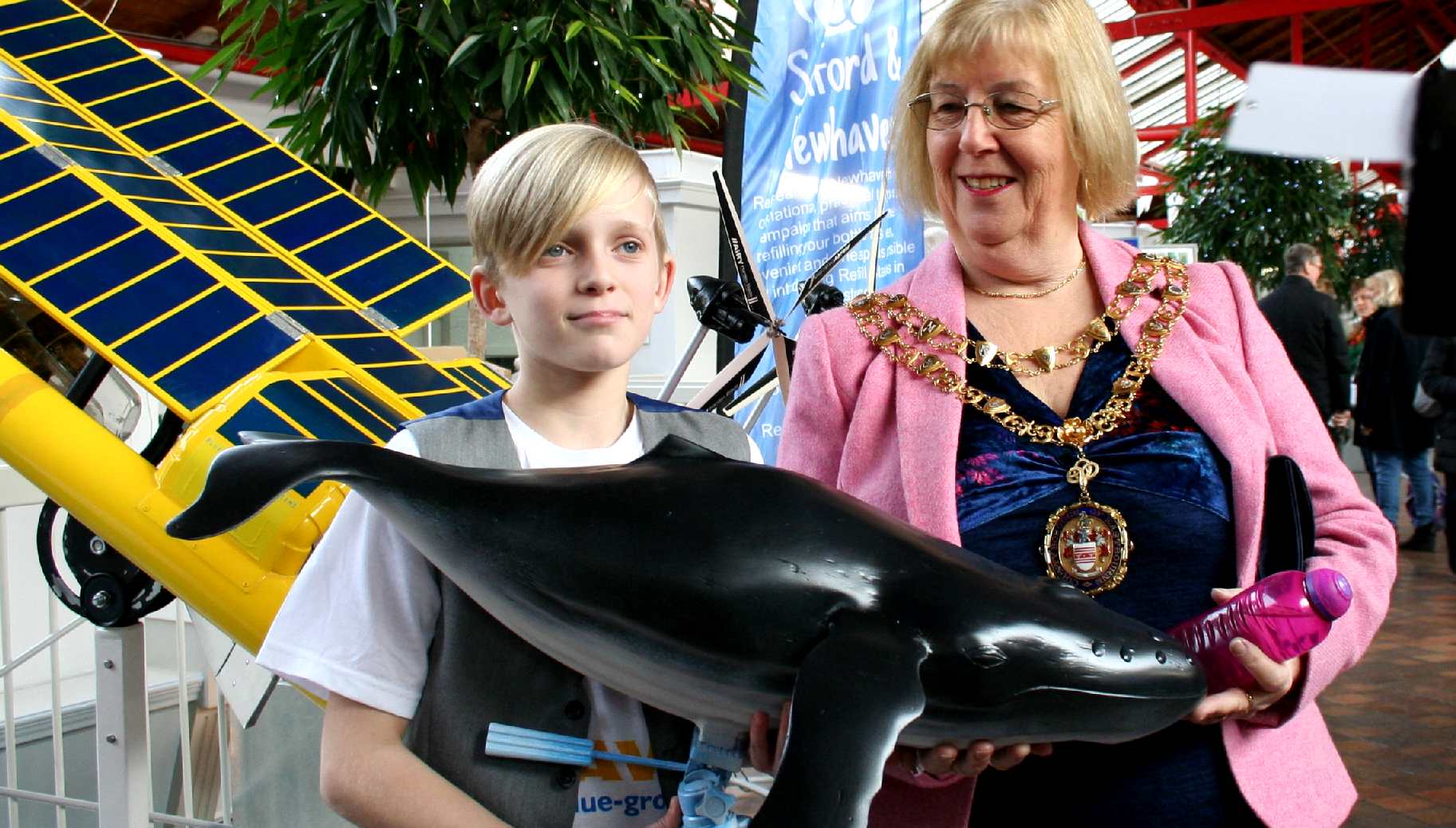 HUMPBACK WHALE - A 1/20th scale model of Kulo Luna was on display at the Refill event in the Enterprise Centre alongside SeaVax, in support of Plastic Free Eastbourne. Councillor Gill Mattock, the Mayor of Eastbourne, is seen here with Ryan Dusart, holding the warrior whale. Ryan is the youngest volunteer with the charity. Copyright photograph © 26-01-19 Cleaner Ocean Foundation Ltd, all rights reserved.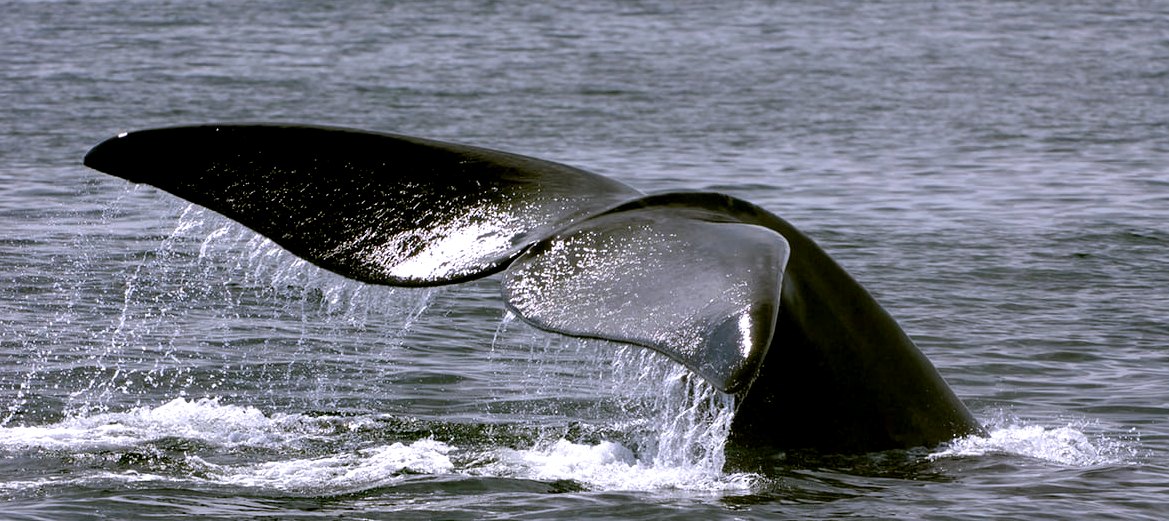 KULO LUNA - Grace and beauty, these giant fins propel the whale at considerable speed over thousands of miles from feeding to breeding grounds. Whales are at risk from toxic plastic waste in our oceans, whaling is now a secondary issue.
ABOUT - AGENTS - CHAPTERS - CHARACTERS - CONTACTS - DONATE - FOUNDATION - FUNDING - HOME - SCRIPTING - A-Z INDEX
This website is provided on a free basis as a public information service. Copyright © Cleaner Oceans Foundation Ltd (COFL) (Company No: 4674774) 2019. Solar Studios, BN271RF, United Kingdom. COFL is a charity without share capital.