Oceanology has been on our calendar for many years. It is one of the best "blue growth" promotional events.
It is a way to propel your business forward and reconnect with the ocean technology and science community. Register today for Oceanology International, bringing the three key players in the industry;
- Business,
- Academics, and
- Government
Oceanology International brings together 500+ exhibitors in the only event that links the three key players in the industry: businesses, academics and government. Visit them in 2022 for innovative live on-water demonstrations and interactive seminars looking into the future of our industry.

With over 8,000 attendees targeted for 2022, it is a must-attend event for those involved in exploring, monitoring, developing or protecting the world's oceans, from seabed to surface and beyond.
Visit Oi 2022 on 15 -17 March at ExCel London for targeted networking and pre-booked meetings.
The Cleaner Ocean Foundation attended this exciting event on the 15th, having arranged meetings with two exhibitors, and mapped out several other exhibitors to drop in on their stands. Our volunteer 'special project coordinator' was shadowed by a business development student.
The duo decided to drive to London in COF's trusty BMW i3. The first obstacle proved to be the Blackwall Tunnel, where delays of twenty plus minutes nearly made the delegates late for their first meeting. The next obstacle was a lack of charging facilities at the ExCel - despite a parking fee of £20. The round trip was around 150 miles, more than the range of this EV on battery alone when manufactured, it being some seven years old, so running a 60 amp pack - that has seen regular use. Later models have a 120 amp battery cartridge (42kWh). But even so, without charging facilities in car parks, EVs are range restricted. Yet policies are not dealing with this problem, despite the climate crisis.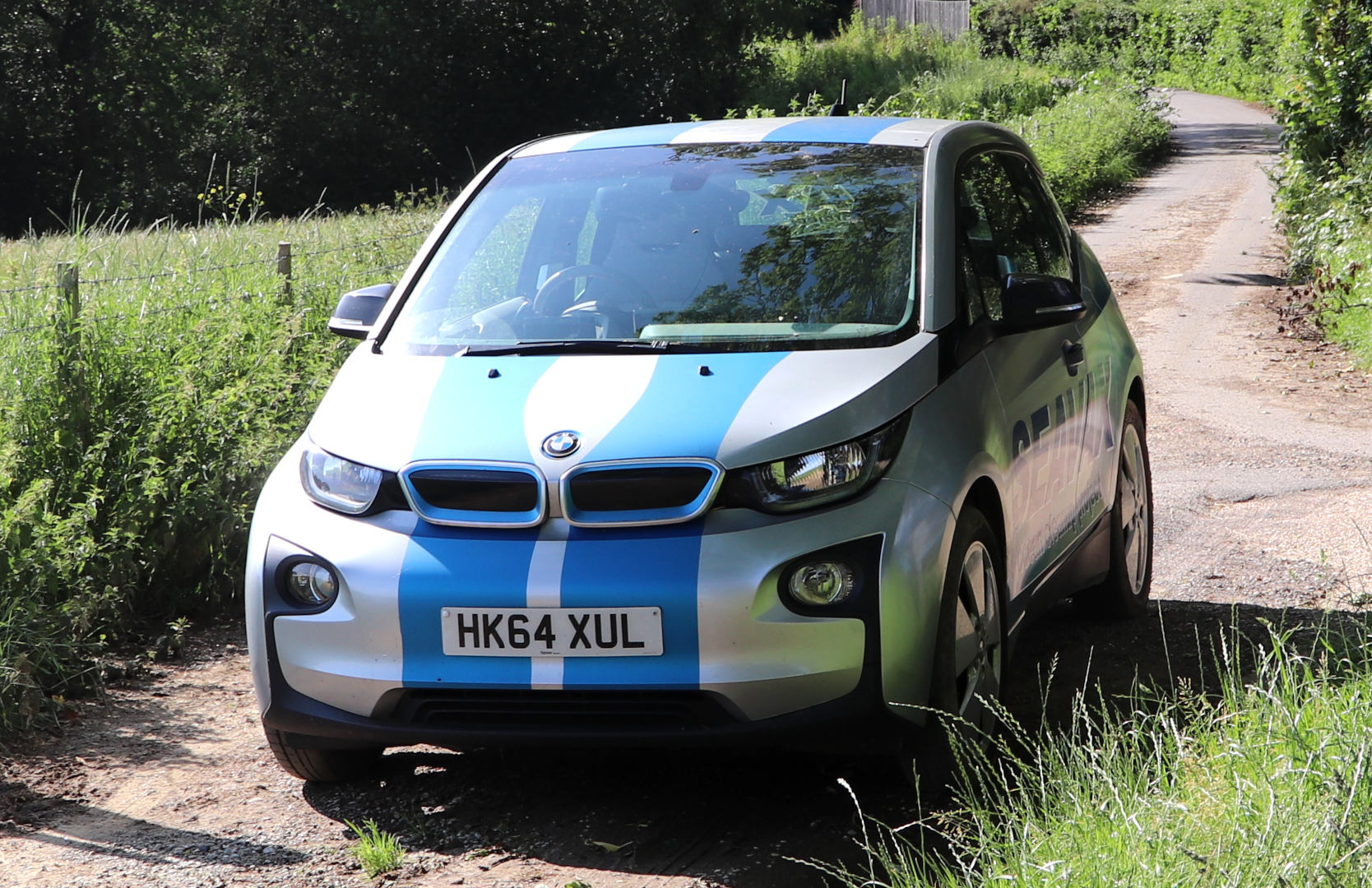 BMW i3: This little beauty has done seven years on the original battery cartridge, and can still manage a hike up to the smoke, with a little help from the onboard generator. Other than battery depreciation, the car is as good as new. Now, what about replacing the battery cartridge with a fuel cell and hydrogen based fuel options. And why don't EVs have solar roof panels as standard?
Fortunately, our advocates held the state of charge of the battery on the way up to the city, using the onboard generator selectively, via the built in computer controls. Driving in London on battery only. The return trip was to be quite interesting, with no petrol stations (motorway services) between London and Tunbridge Wells. Hence, once out of the smoke, the range extender ran out of petrol on the return leg, leaving our adventurers with just seven miles of charge at one point. And it was getting late by then.
Fortunately, Tunbridge Wells, had two easy to find service stations (BP & Shell) on the A26. And the price of petrol then hit us. What a shock, with the present conflict. A case for renewables if ever there was one, and a decent Net Zero transport infrastructure - sadly lacking at present. We gratefully filled up the auxiliary fuel tank of the BMW i3 at a cost of £1.799 per litre x 8.66 litres = £15.58. Methanol is considerably lower than half this price - and can be net zero - hence sustainable. Of course, there is no infrastructure for methanol or ammonia. So 'Hobson's Choice,' until such time as climate targets slip even more (perhaps). As they say, comfort is the enemy of progress.
Conflicts tend to disrupt regular fuel supplies, making us less comfortable - and liable to consider alternatives; in the name of peace. If our administrations had realised that they were (in effect) fueling an aggressor's capacity for conflict, renewables might have been more advanced. To guarantee independence. They were probably gambling on everyone being reasonable. But, history repeats itself. Kleptocrats are virtually incapable of reason, being perpetual opportunists. Some are more calculating, gearing their economy for aggression, like a spider setting a trap.
The generator got us home without fuss, even operating a heater, alleviating our range anxiety. Seriously, we had visions of pushing the vehicle, or RAC recovery. A little drastic perhaps. But other EV's don't have onboard generators! And BMW have discontinued this failsafe. Hence, many EV owners would have been scuppered.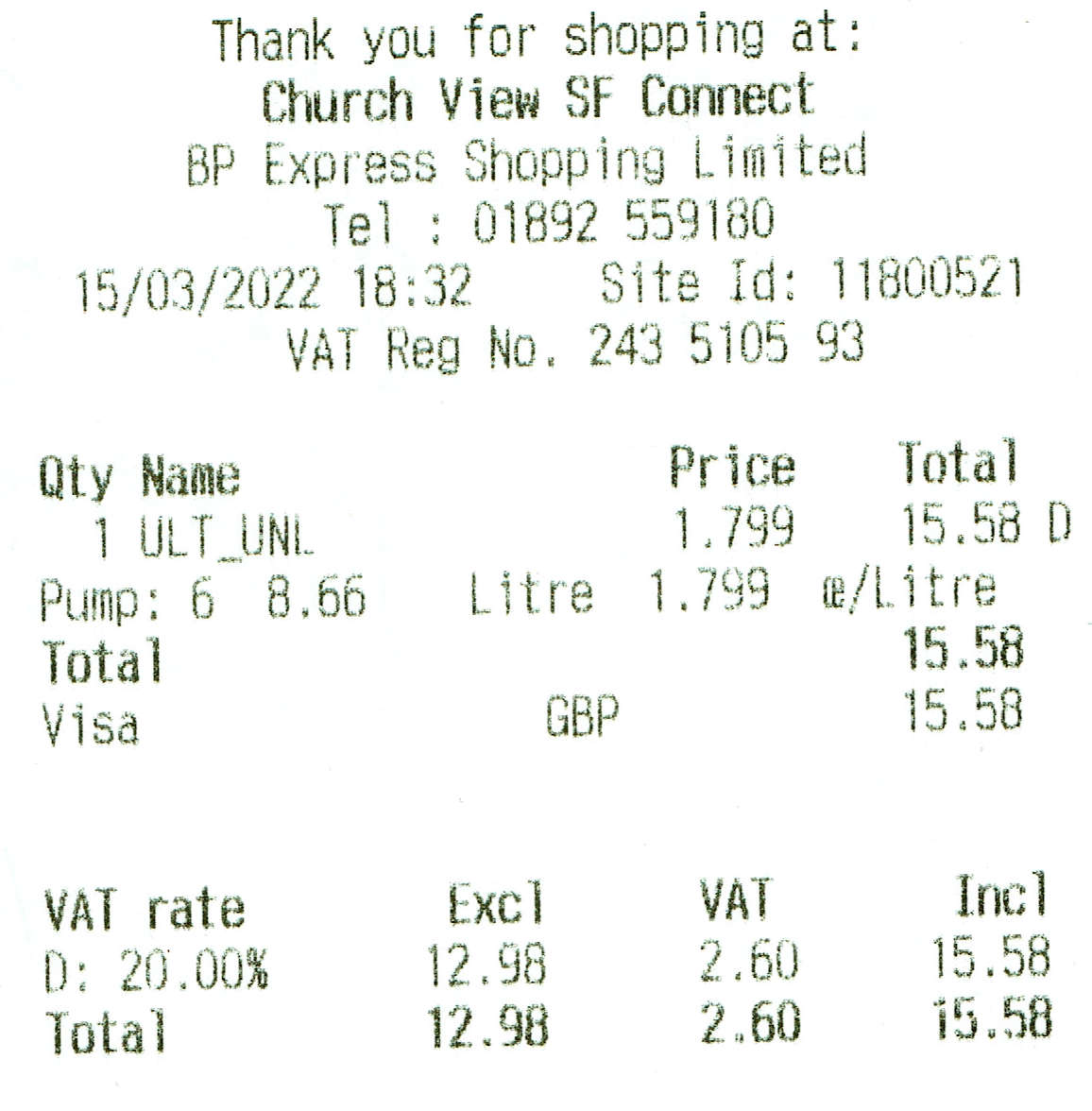 FOSSIL FUELS: Apart from raising the temperature of the planet with greenhouse gases, petrol and diesel cause respiratory problems like lung cancer. Driving on a generator, as a hybrid, is more economical than an IC engine driving the wheels directly. But if the fuel was methanol, we'd have a clean conscience. Fuel for thought!
Returning to the show, there were many sophisticated ROVs and Drones on display, both of which, COF is looking for in connection with their Elizabeth Swann project - the first entry, of what is hoped to be many entries in the JVH2, Jules Verne Hydrogen Trophy. COF is aiming at getting a hull in the water for 2024, being the 150th anniversary of JV's prediction that hydrogen would be the fuel of the future.
This series of ocean literacy events promises to be more than a race around the world in a zero emission vessel (ZEWT). The organizers hope to branch out to extend the ocean awareness element of the spectacular racing craft, with live media streaming of:
- vessel performance,
- weather events,
- seabed features,
- ocean wildlife.
during the attempt, and then follow on documentaries related to InnerSpace, the as-yet hardly explored underwater kingdom - that underpins all life on earth.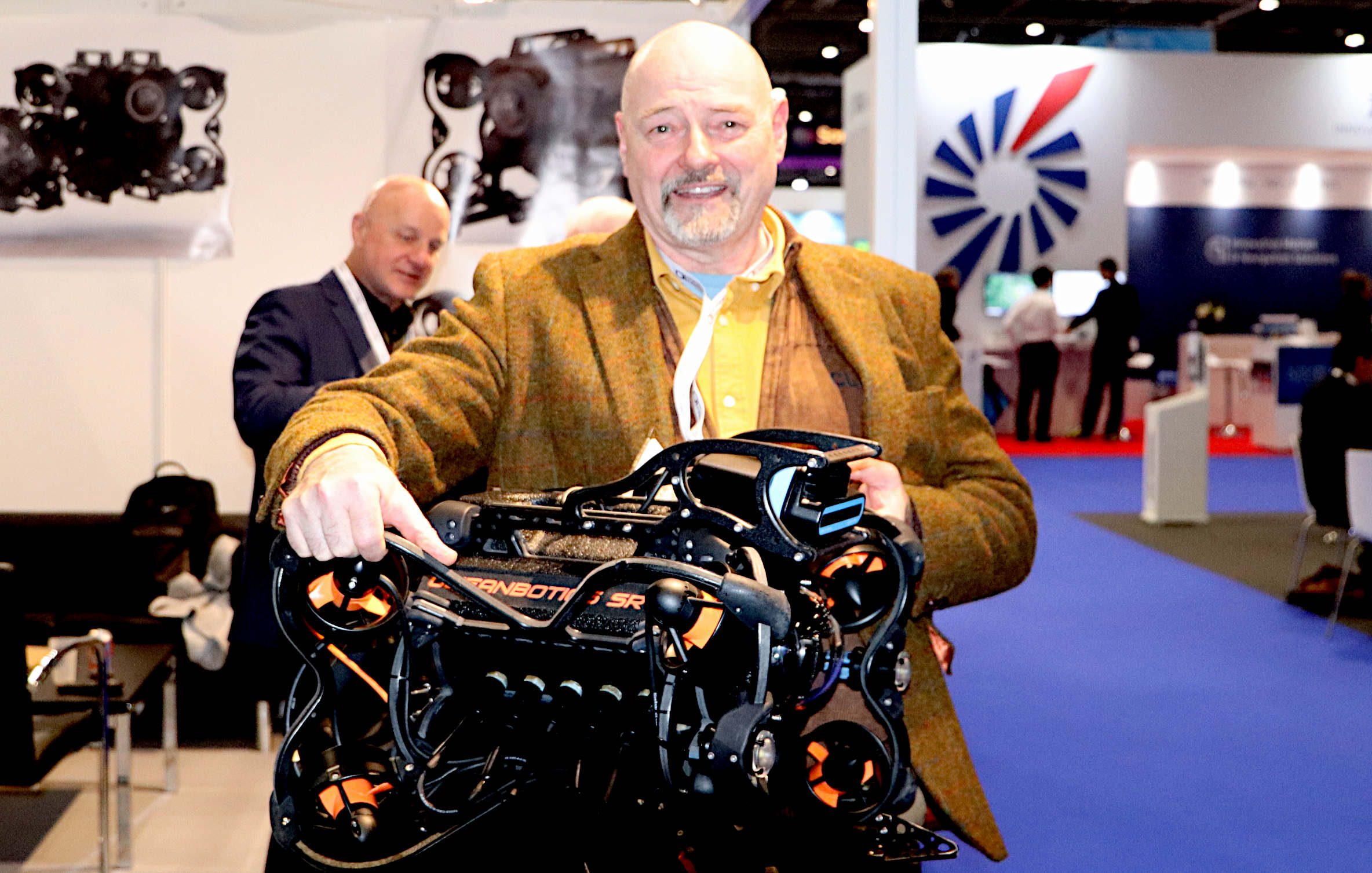 OCEANBOTICS: The compact SRV8, is a versatile ROV, that as you can see is light enough for easy handling onboard a ship like the Elizabeth Swann. Our delegate was easily able to lift the unit, with kind permission of OceanBotics's 'Waylon Price.' The SRV-8 can be in the water three minutes or less after arriving at the launch site. Deploying from almost any platform is simple, quick connectors link the ROV to tether to topside box and controller with 8.4" sunlight readable monitor – all in a matter of minutes. Extend your mission with hot-swappable battery modules (available in Lithium or NiMH), no generator required.

In addition to getting up to 6+ hours of operation on a single charge (using Lithium batteries), the batteries provide enough power to get the SRV-8 on-station as rapidly as possible. The SRV-8 underwater drone is rated to depths as low as 305 meters (1,000 ft). The tether reel supports lengths up to 400m (1,312 ft) and the small diameter (4.5mm) of the tether itself reduces the effect of drag, weight and current on the ROV, making maneuvers and station-keeping easier. With the uniquely designed strain relief connection and a pull strength rated over 300lbs, the tether can be used for launch and recovery of the SRV-8 from high platforms, or used to aid in the recovery of large heavy objects from the sea floor.

RJE Oceanbotics™ exclusive 8 thruster DVC gives full 360° maneuverability along 6 axes and advanced programming reduces the time needed to train an operator. Using a standard Xbox joystick controller, the operator "flies" the SRV-8 with near-instant familiarity. The ROV can perform complex maneuvers such as crabbing, climbing and pitching, and it can ascend, descend, move left, right, forward or backward with a single thumbstick gesture. The ROV's software smarts enables precision station-keeping and hold functions where the SRV-8 can be locked onto a specific heading, depth or pitch angle. https://oceanbotics.com/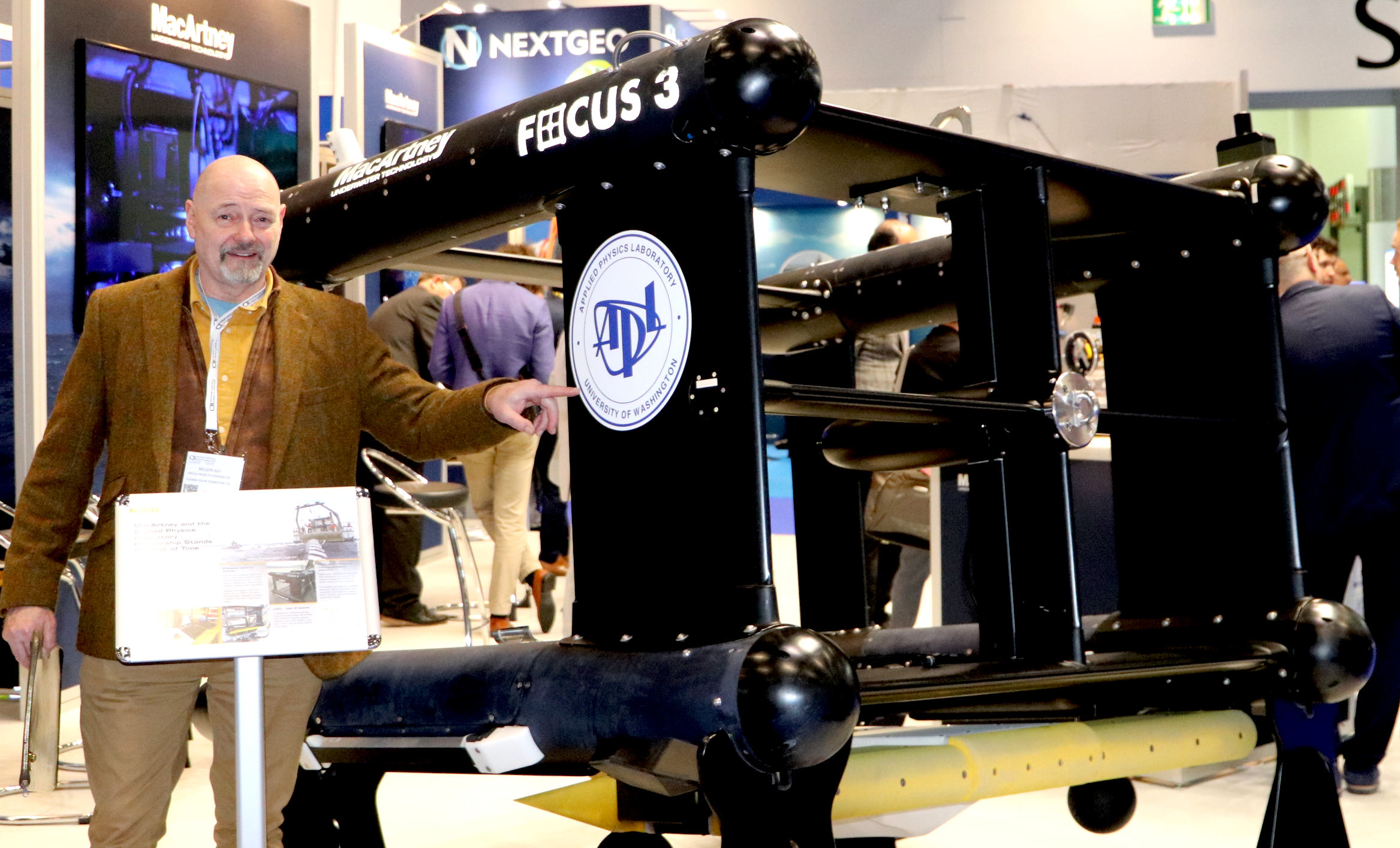 MACARTNEY: The Focus 3 was developed with help from Washington University, applied physics department. A fairly sizeable bit of underwater kit. The involvement of the MacArtney Group in the design and manufacture of remotely operated towed vehicle (ROTV) systems reaches back to 1989, when the development of the first generation of FOCUS systems was initiated - which are widely used by surveying contractors, pipeline inspection specialists and oceanographic institutes across the world. https://www.macartney.com/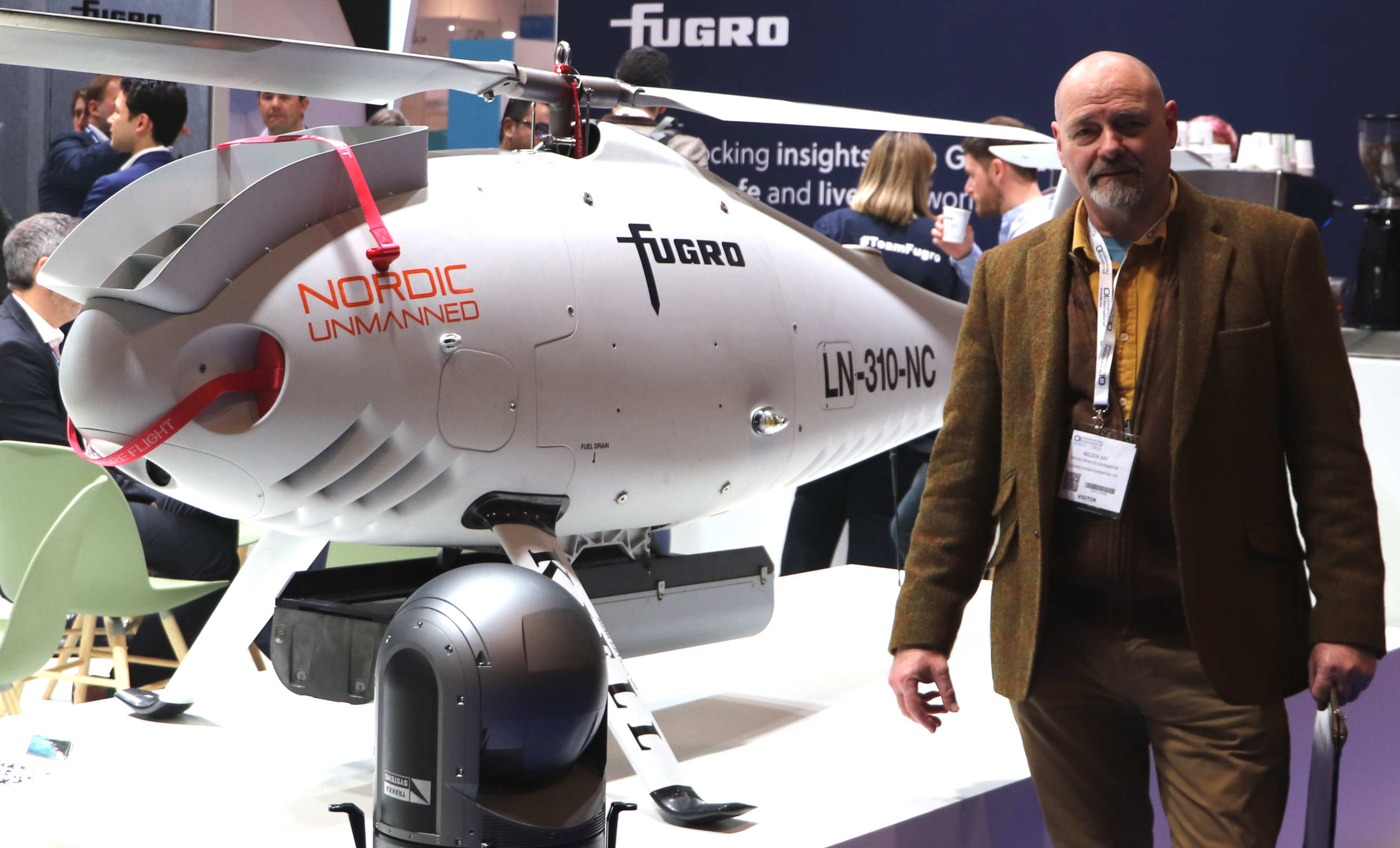 UNMANNED SURVEYS: Now that is one heck of a drone helicopter. The Nordic is an unmanned vehicle driven by an internal combustion engine, this one operated by Fugro. Hopefully, one day methanol powered.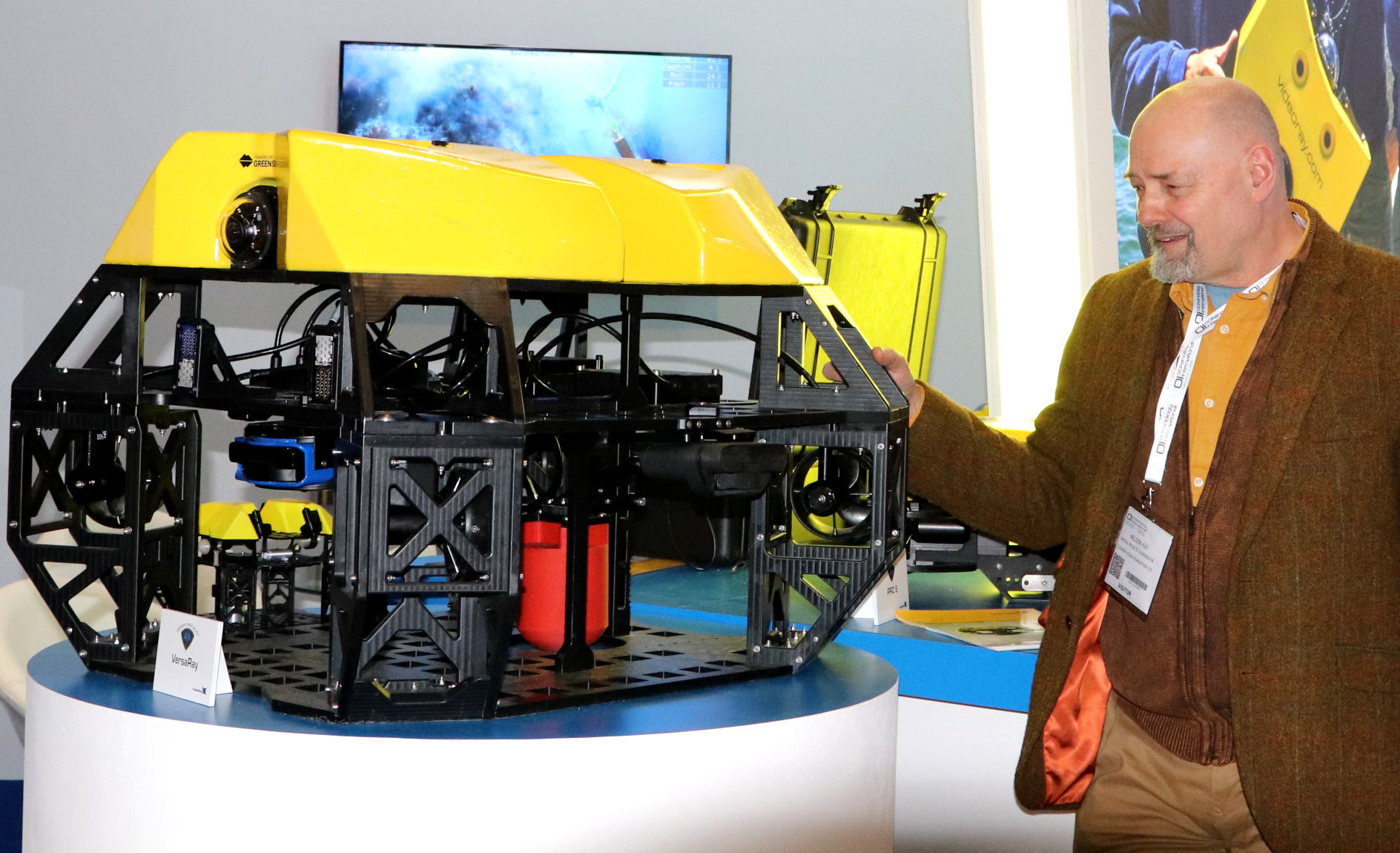 OCEANBOTICS: A medium duty tethered ROV from Italy. A bit too big for the Elizabeth Swann to carry routinely, but impressive.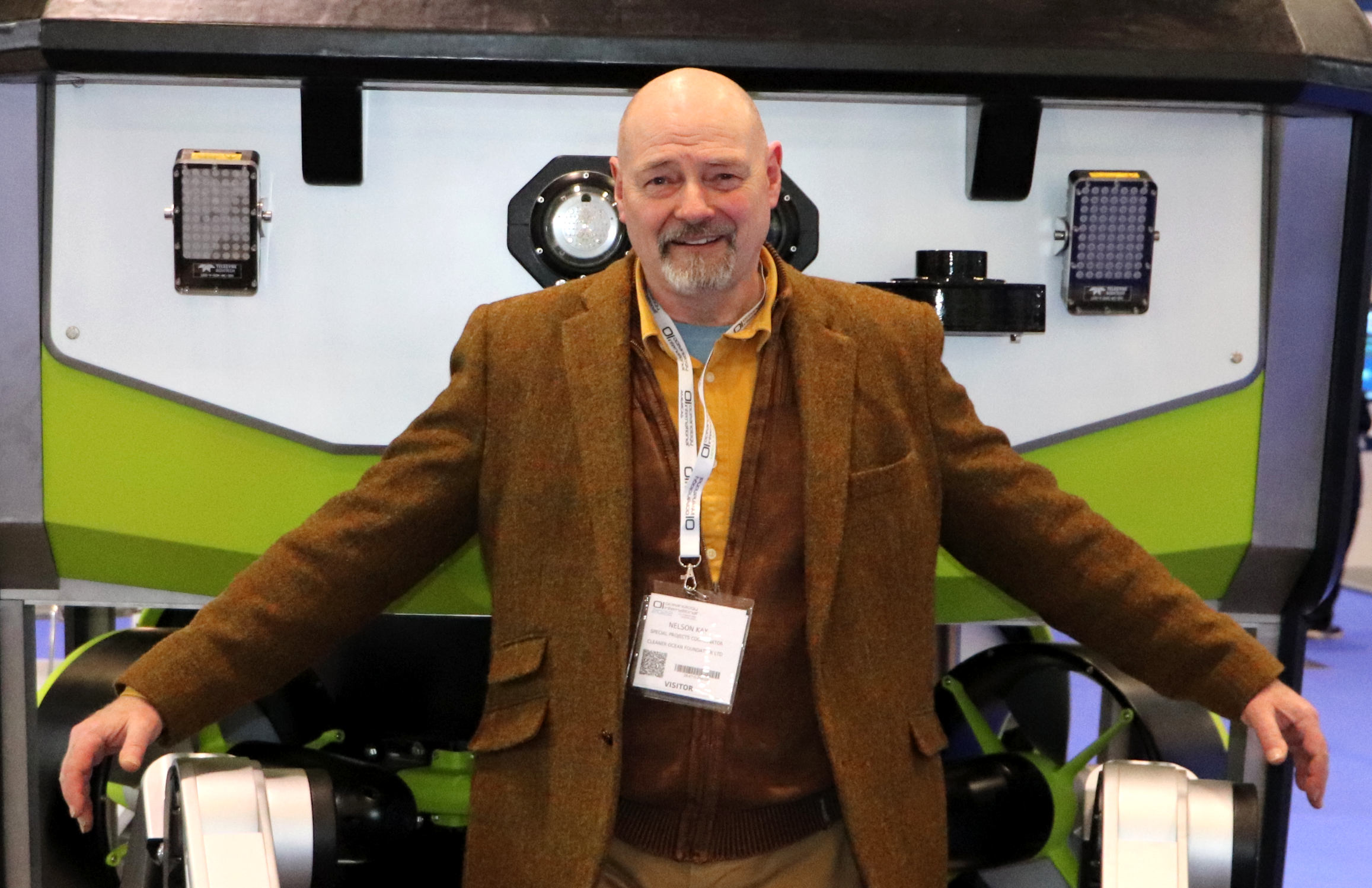 GIANT MANIPULATORS: The is the front of one of the largest ROV's in the world. It's the sort of thing you'd see in a James Cameron film.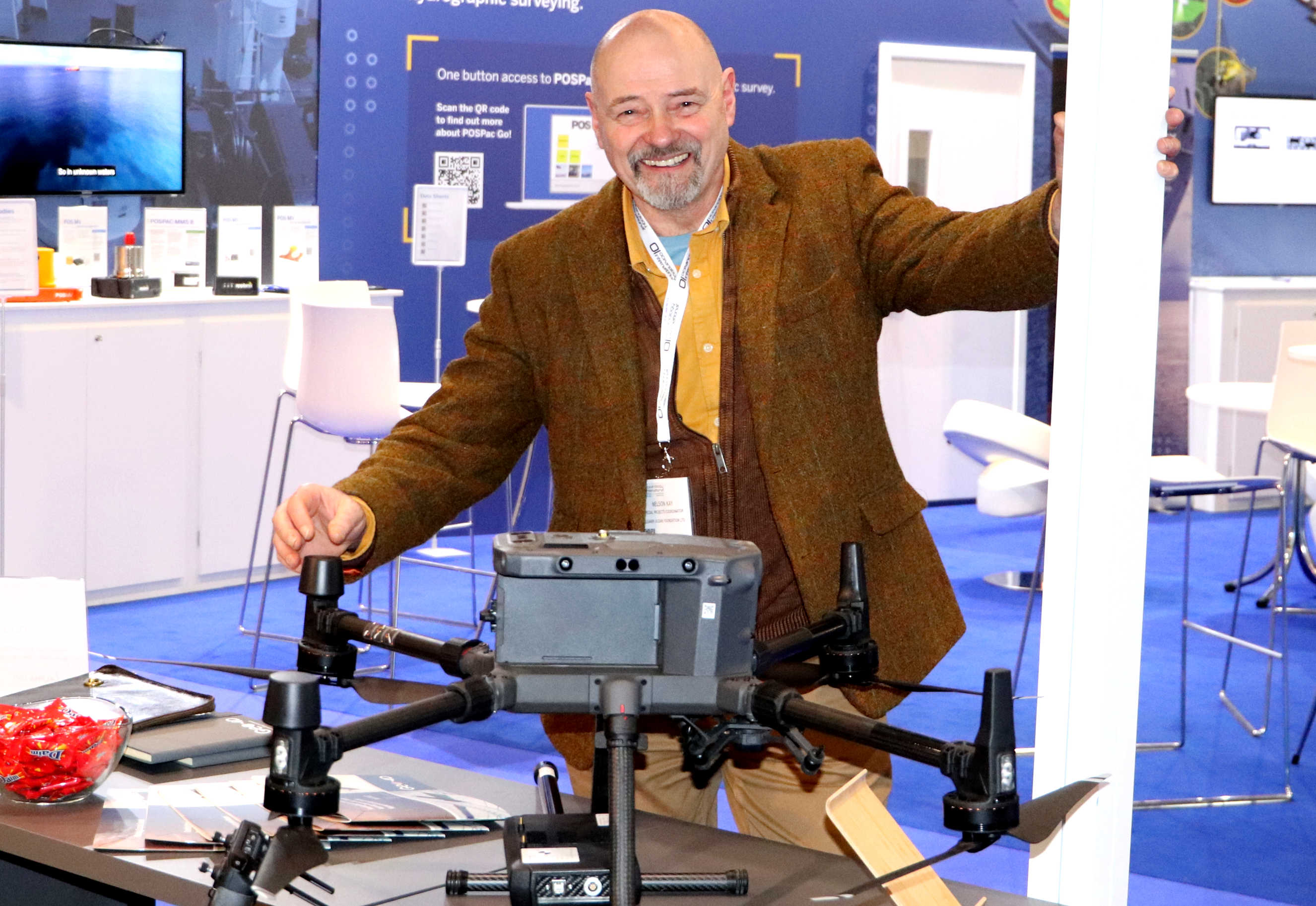 DJI CAMERA DRONES: The Matrice 600 Pro inherits everything from the M600 with improved flight performance and better loading capacity.Pre-installed arms and antennas reduce time required for setup, and the system's modular design makes it easy to mount additional modules.The airframe is equipped with the latest DJI technologies, including the A3 Pro flight controller, Lightbridge 2 HD transmission system, Intelligent Batteries and Battery Management system. Several Zenmuse cameras and gimbals are natively compatible and full integration with third party software and hardware make the M600 Pro ideal for professional aerial photography and industrial applications. These drones are ideal for use with AlphaGeo sniffers: https://www.alphageouk.com/ https://www.dji.com/uk

SHOW DATES & LOCATION

Tuesday, 15th March 2022, at 09:00 - 18:00
Wednesday, 16th March 2022, at 09:00 - 18:00
Thursday, 17th March 2022, at 09:00 - 16:30
VENUE
Excel London, Royal Victoria Dock
1 Western Gateway
Royal Docks
London, E16 1XL
United Kingdom
+44 (0)20 82712133

For commercial workboats, see SeaWork in June 21- 23 at Southampton.