WORLD OCEANS DAY - EASTBOURNE
ABOUT - CONTACTS - FOUNDATION - HOME - A-Z INDEX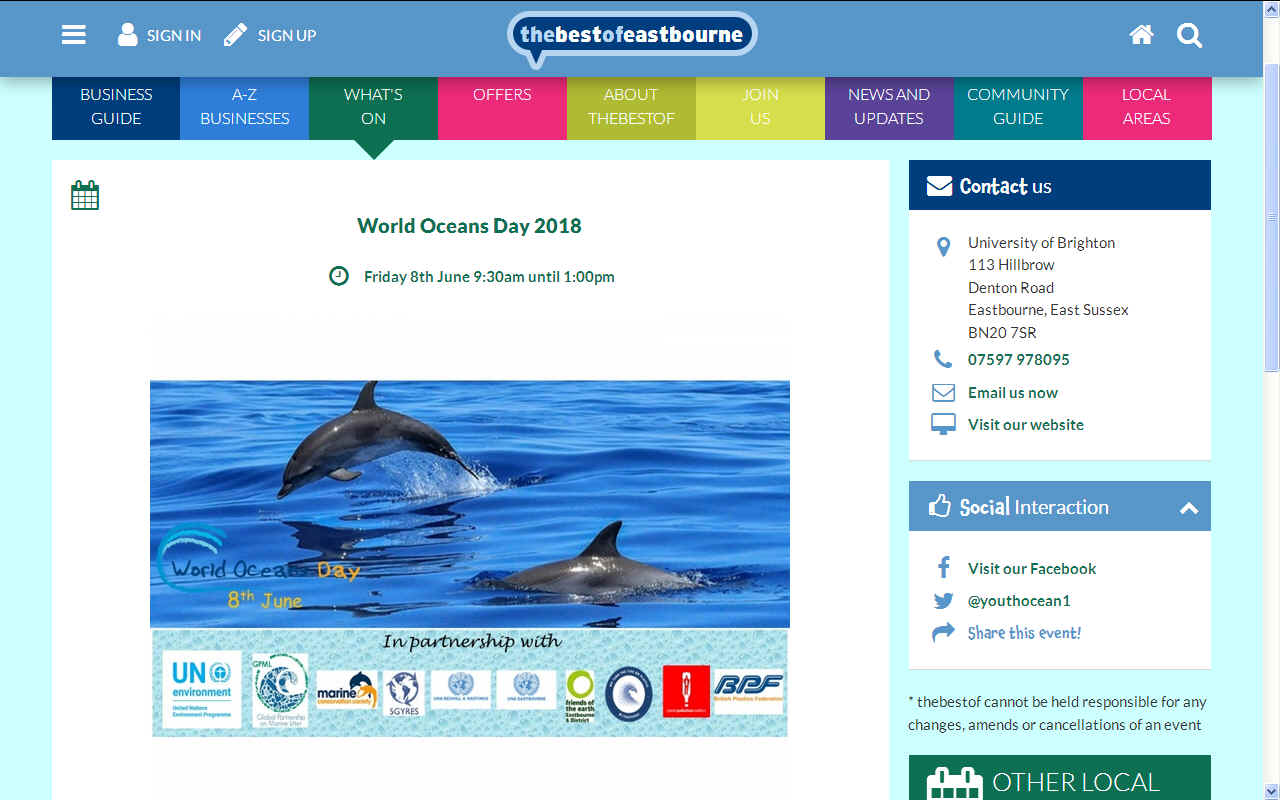 PLASTIC POLLUTION - Tackling ocean plastic is a United Nations agenda for sustainable use of the oceans and conservation of marine life under SDG14.
To celebrate World Oceans Day we are going to present information about our precious Oceans and their role in our life.

Topic 1: Sustainability and Healthy Ocean.
Presented by renowned Marine Biologist, Gonzalo Alvarez (UNA)
Topic 2: Marine pollution and its effects
Presented by Dr. Corina Ciocan, University of Brighton lecturer
Topic 3: History of Plastics: from Blessing to Curse.
Presented by Andrew Stuart (Youth Ocean Action)
Topic 4: Work to combat plastic pollution by MCS.
Presented by Andrew Stuart (MCS Sea Champion)
Topic 5: Current situation and sustainable use of plastics
Presented by Oksana Stuart (Youth Ocean Action)
Special guest: Sapphyre Callaghan

FREE entry - For insurance purposes children under 12 cannot be admitted
The first World Oceans Day was held in 1992 when the oceans were very different from today. The oceans were less acidic because less carbon dioxide had dissolved into them. They were a little cooler because the atmosphere was cooler. More large predatory fish like tuna and sharks existed, because they were less overfished. Tens of millions of tons less plastic was adrift. Oceans even had more oxygen.

This World Oceans Day, we join in the call for everyone to act for the oceans in three specific ways: We must prevent expansion of offshore drilling, we must end plastic pollution, and we need to make our coastlines more resilient. No boundaries can work against global warming, plastic pollution, oil spills, ocean acidification and coastal destruction. That's why everyone - even those living far from the coasts - is needed to help the oceans.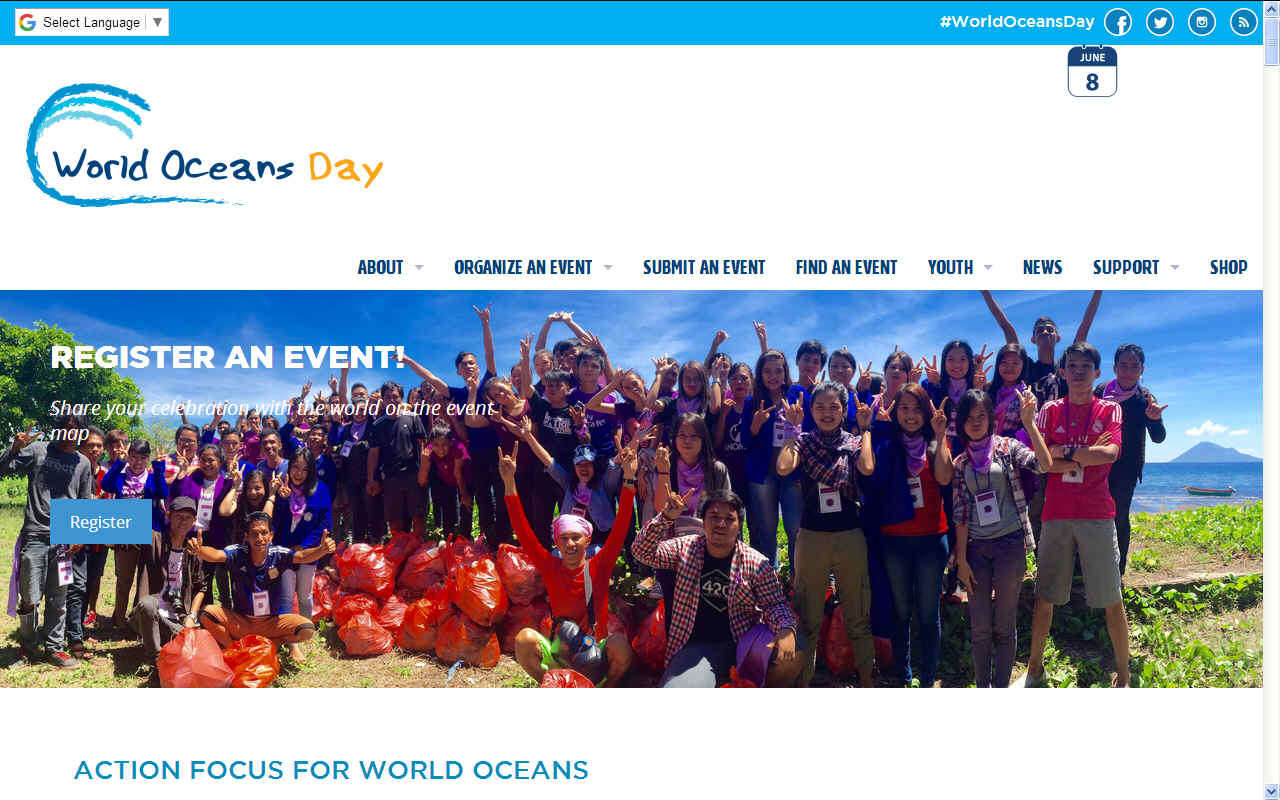 CONTACTS
University of Brighton
113 Hillbrow
Denton Road
Eastbourne, East Sussex
BN20 7SR

Tel: 07597 978095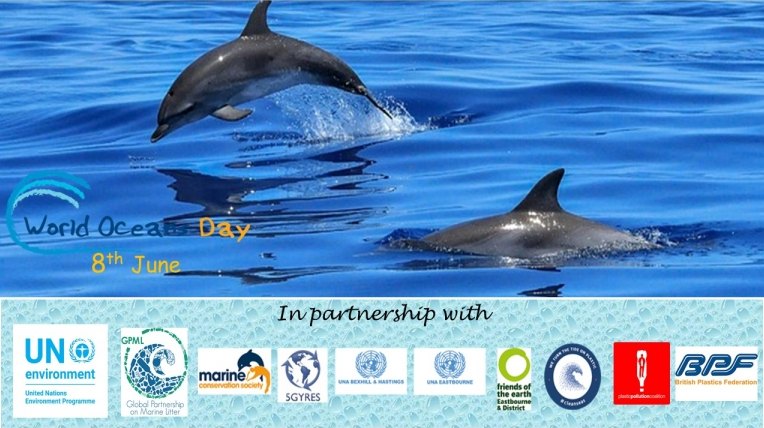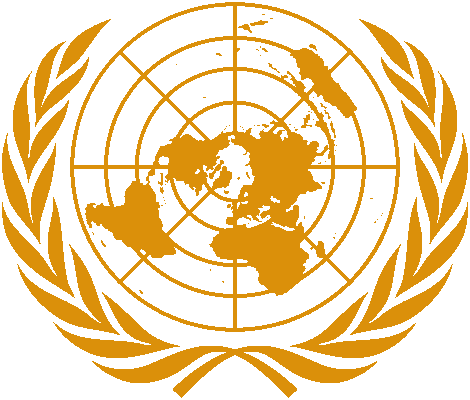 LINKS & REFERENCE
http://youthoceanaction.org.uk/
https://www.thebestof.co.uk/local/eastbourne/events/feature/world-oceans-day-2018/
https://blog.nationalgeographic.org/2018/05/21/march-for-the-oceans-make-a-splash/
http://www.worldoceansday.org/plastic-pollution-resources-1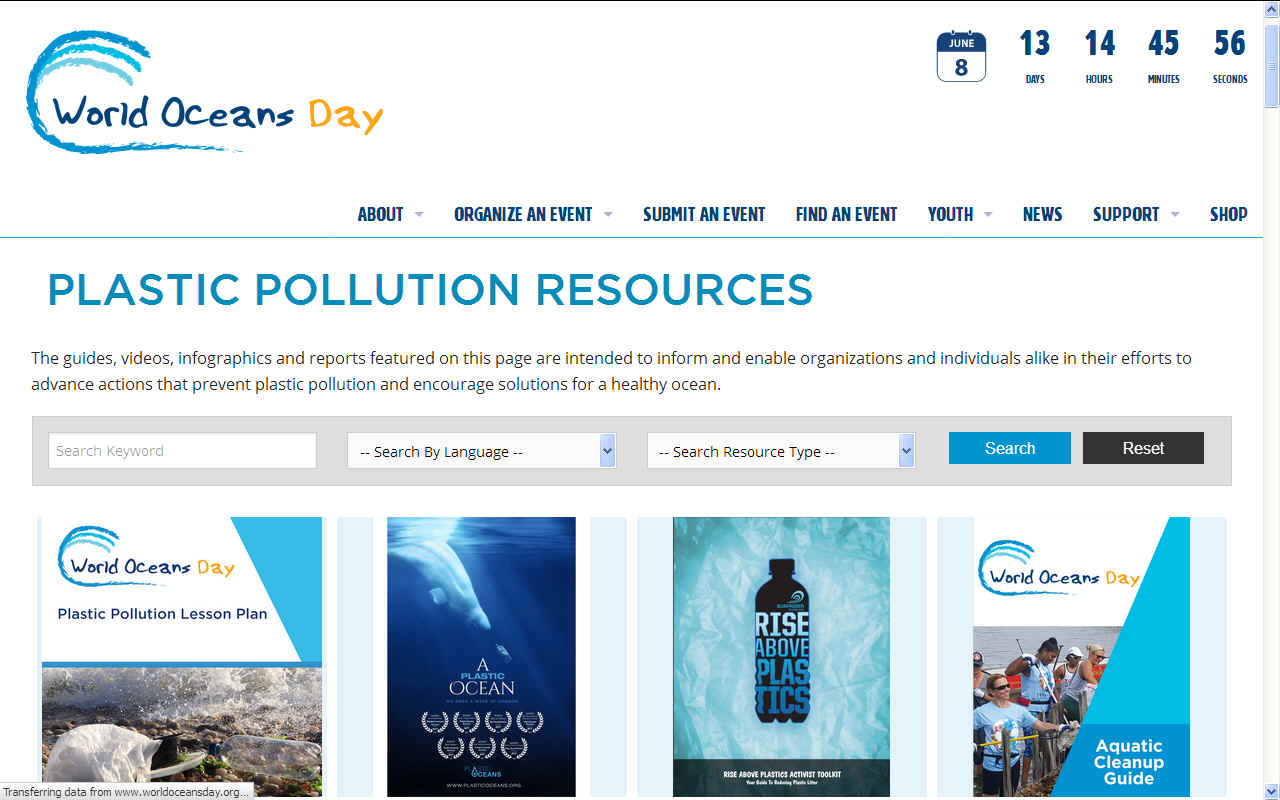 This website is provided on a free basis as a public information service. copyright © Cleaner Oceans Foundation Ltd (COFL) (Company No: 4674774) 2018. Solar Studios, BN271RF, United Kingdom. COFL is a charity without share capital. The names AmphiMax™, RiverVax™ and SeaVax™ are trade names used under license by COF in connection with their 'Feed The World' ocean cleaning sustainability campaign.