MEDITERRANEAN SEA - AGENDA 2030
ABOUT - CONTACTS - FOUNDATION - HOME - A-Z INDEX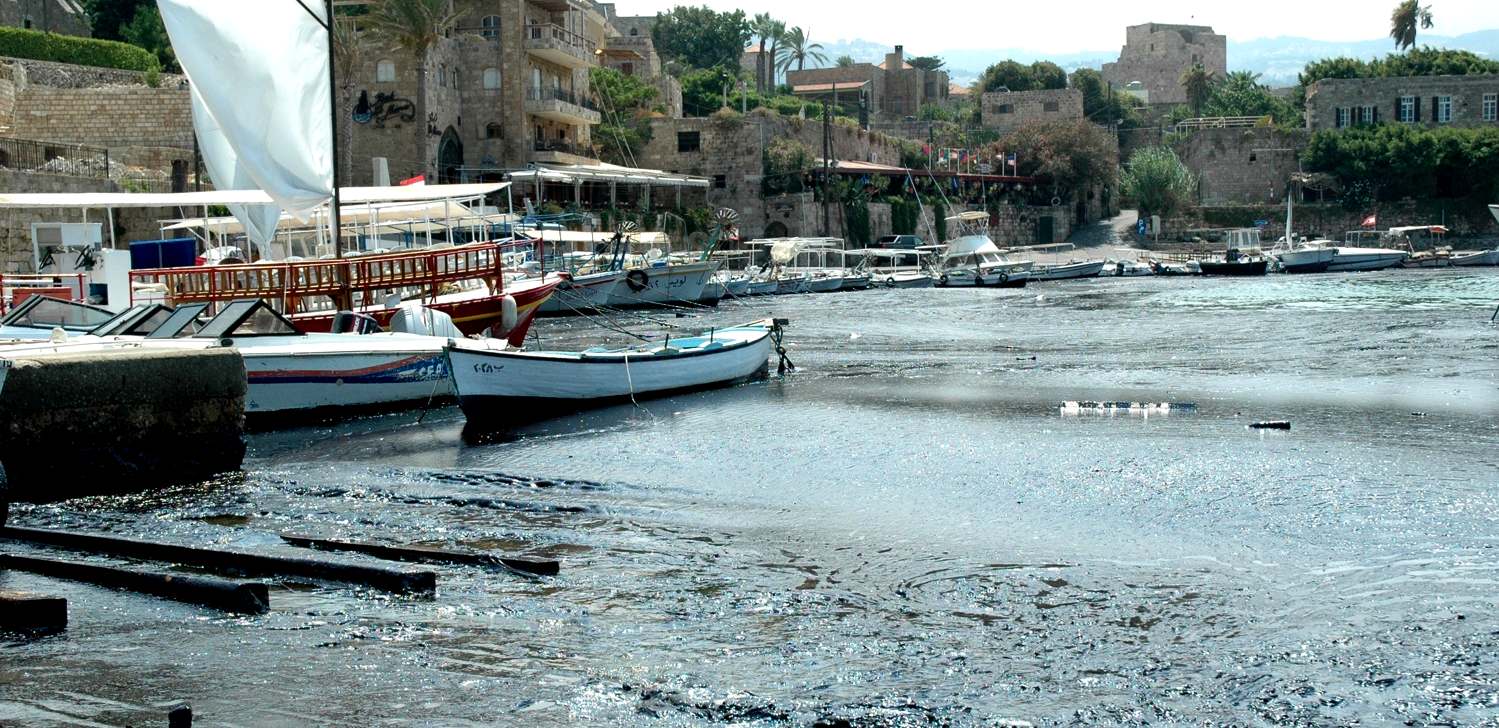 BYBLOS - The oil-spillage caused by the Jiyeh bombings in mid July, had by 29 July coated the whole water surface in Byblos harbour, some 60 km north of Jiyeh.

Byblos is re-emerging as an upscale touristic hub. With its ancient port, Phoenician, Roman, and Crusader ruins, sandy beaches and the picturesque mountains that surround it make it an ideal tourist destination. The city is known for its fish restaurants, open-air bars, and outdoor cafes. Yachts cruise into its harbor today as they did in the 1960s and 1970s when Marlon Brando and Frank Sinatra were regular visitors to the city. Byblos was crowned as the "Arab Tour Capital" for the year 2016 by the Lebanese minister of tourism in the Grand Serail in Beirut. Byblos was chosen by Condé Nast Traveler as the second best city in the Middle East for 2012, beating Tel Aviv and Dubai, and by the World Tourism Organization as the best Arab tourist city for 2013.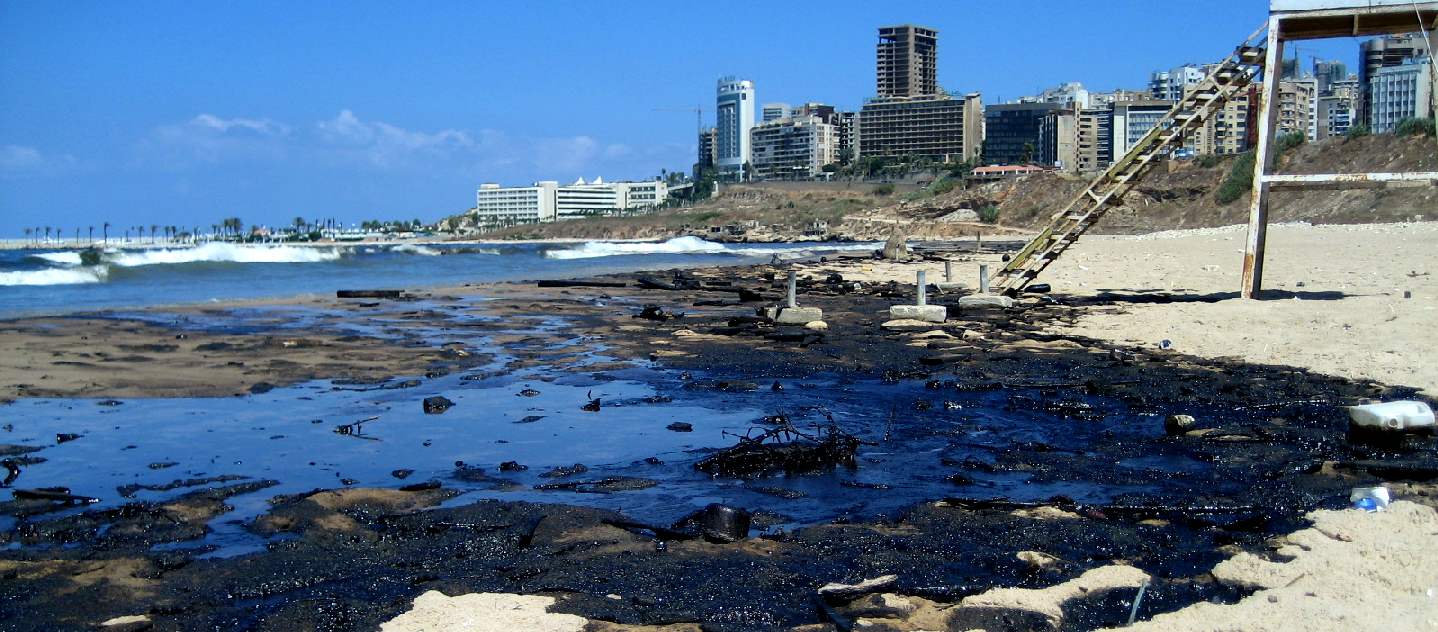 JIYEH - The Jiyeh Power Station oil spill is an environmental disaster caused by the release of heavy fuel oil into the eastern Mediterranean after storage tanks at the thermal power station in Jiyeh, Lebanon, 30 km (19 mi) south of Beirut, were bombed by the Israeli Air force on July 14 and July 15, 2006 during the 2006 Israel-Lebanon conflict. The plant's damaged tanks leaked up to 30,000 tonnes of oil into the eastern Mediterranean Sea, A 10 km wide oil slick covered 170 km of coastline, and threatened Turkey and Cyprus. The slick killed fish, threatened the habitat of endangered green sea turtles, and potentially increased the risk of cancer.

Although Al Jazeera compared the scale of the oil spill to that of the Exxon Valdez oil spill, later assessment found that the volume spilled was 30 000 tonnes of the higher estimates compared to 42 000 tonnes For Exxon Valdez oil spill. The coastline affected was between 150–170 km, while the Exxon Valdez oil spill affected 2,100 km of coastline.
The United Nation's put blue growth firmly on the Agenda for 2030 with a five year plan for 2018-2023, as part of their Sustainability Development Goals (SDGs).

The Mediterranean Sea is one area that could benefit from ocean regeneration on a relatively stand alone basis because of the reduced flow into and out of the Atlantic Ocean via the Straits of Gibraltar. This includes the Adriatic, Ionian and Tyrrhenian seas that feed from the Mediterranean but are still comparatively sheltered when compared to other Oceans, Gulfs and Seas that feed from the Atlantic, Indian and Pacific oceans.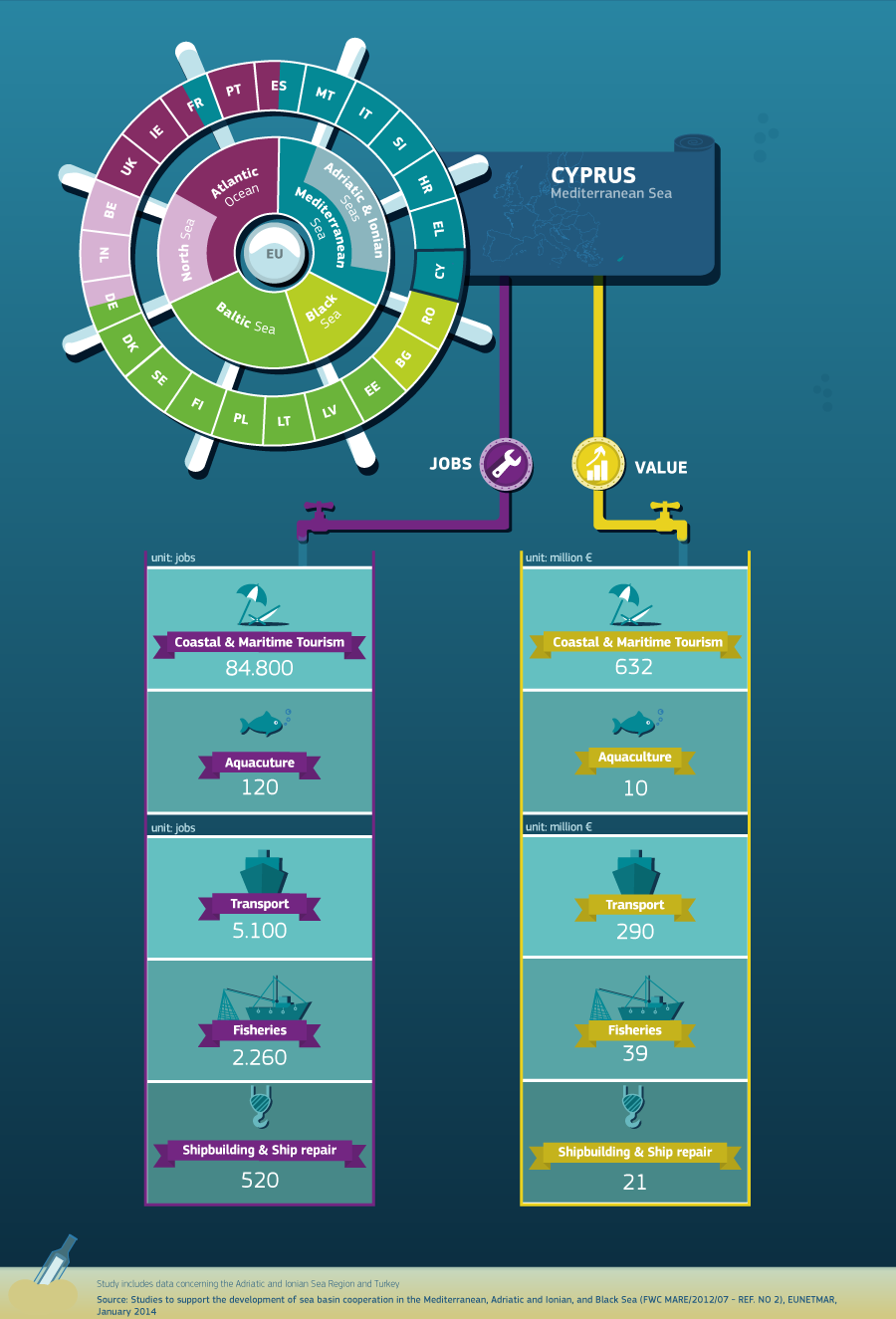 The Mediterranean is therefore the ideal sea to conduct large scale ocean cleaning operations, where the results will be relatively easier to identify and record, as opposed to the larger bodies of water where it would be much harder to detect any improvement - unless the experiment included all three of the major oceans - and that is unlikely to happen because of the economics and logistics of such an operation, even if it was fully funded internationally as per the SeaNet suggestion where contributions would be proportional in relation to (plastic) waste produced, perhaps linked to domestic oil usage and other spillages.
We would then suggest that with 850,000 jobs at stake and 10 million Euros worth of fish to consider, that regeneration using SeaVax or similar machines would do well to begin with the Mediterranean, Tyrrhenian, Ionian and Adriatic seas.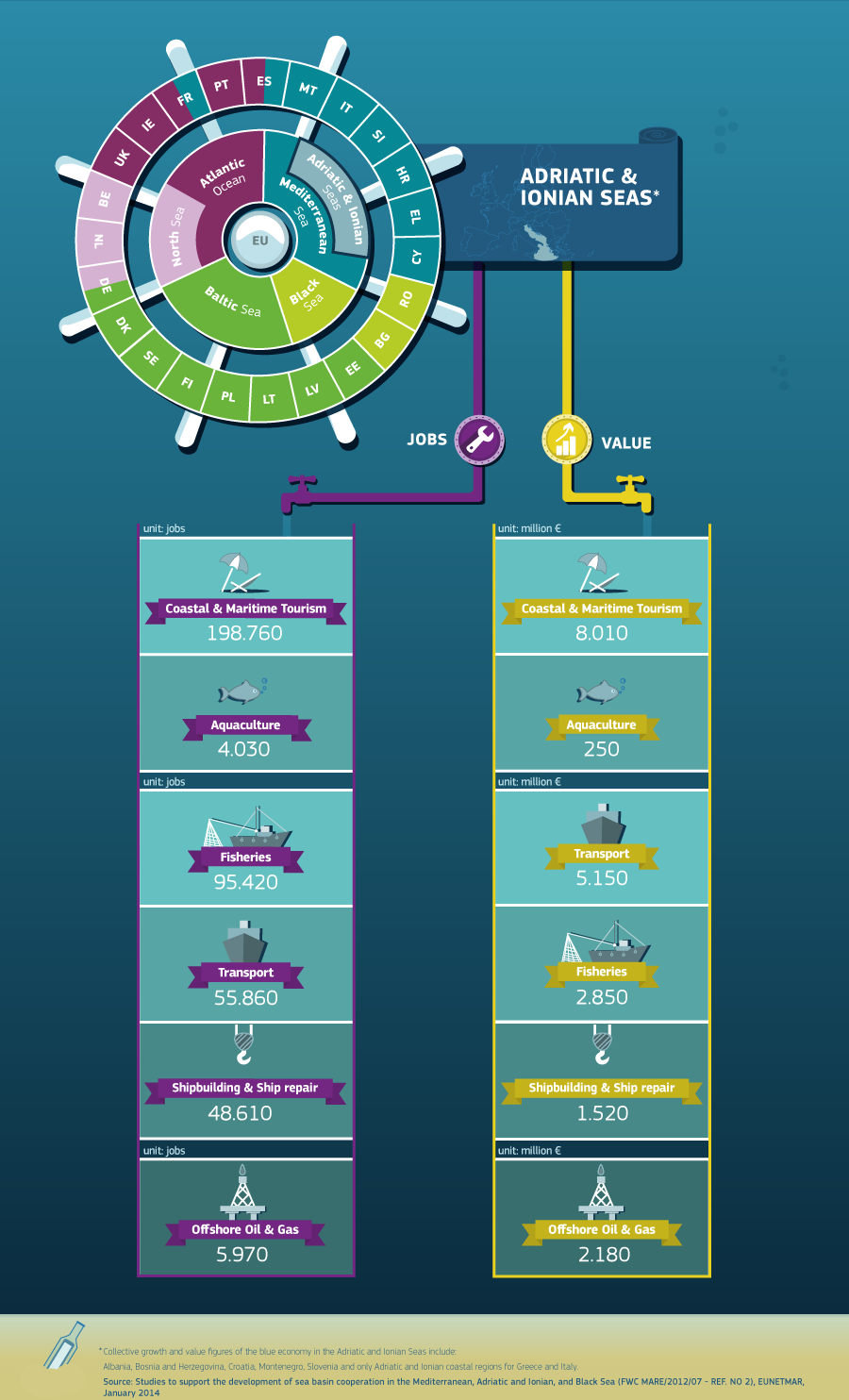 Even so, any regeneration programme in the Mediterranean Sea would need perhaps 40 full size SeaVax machines deployed and satellite steered to plastic hotspots to enhance the cleaning operations.
Meantime, manufacturers of single use plastic should take a look at ways of reducing the quantity of plastic in food packaging and what plastic use cannot be avoided, then as near as 100% of plastic should be recycled into new products, to include conversion of plastic to cleaner burning marine fuels such as Plax.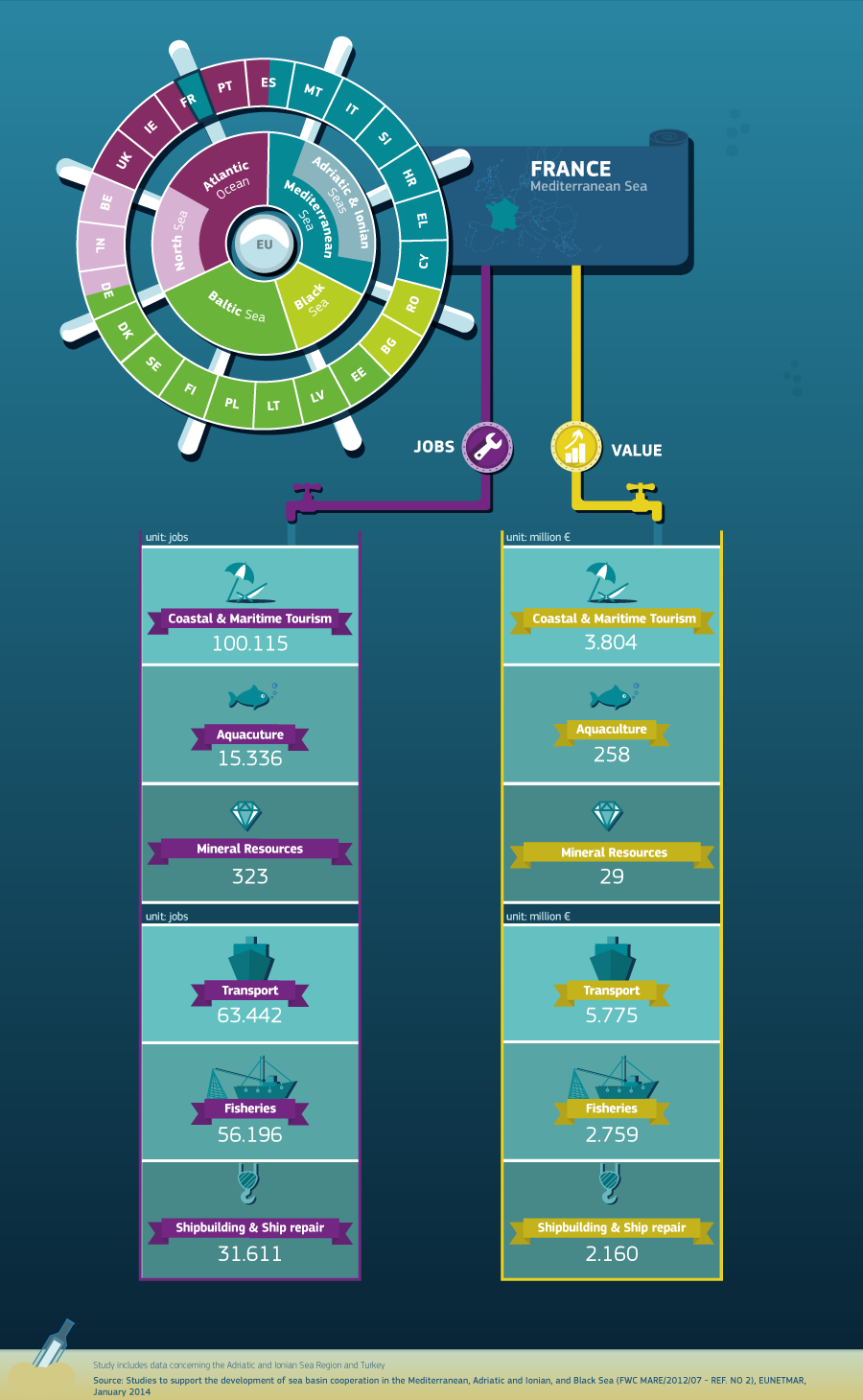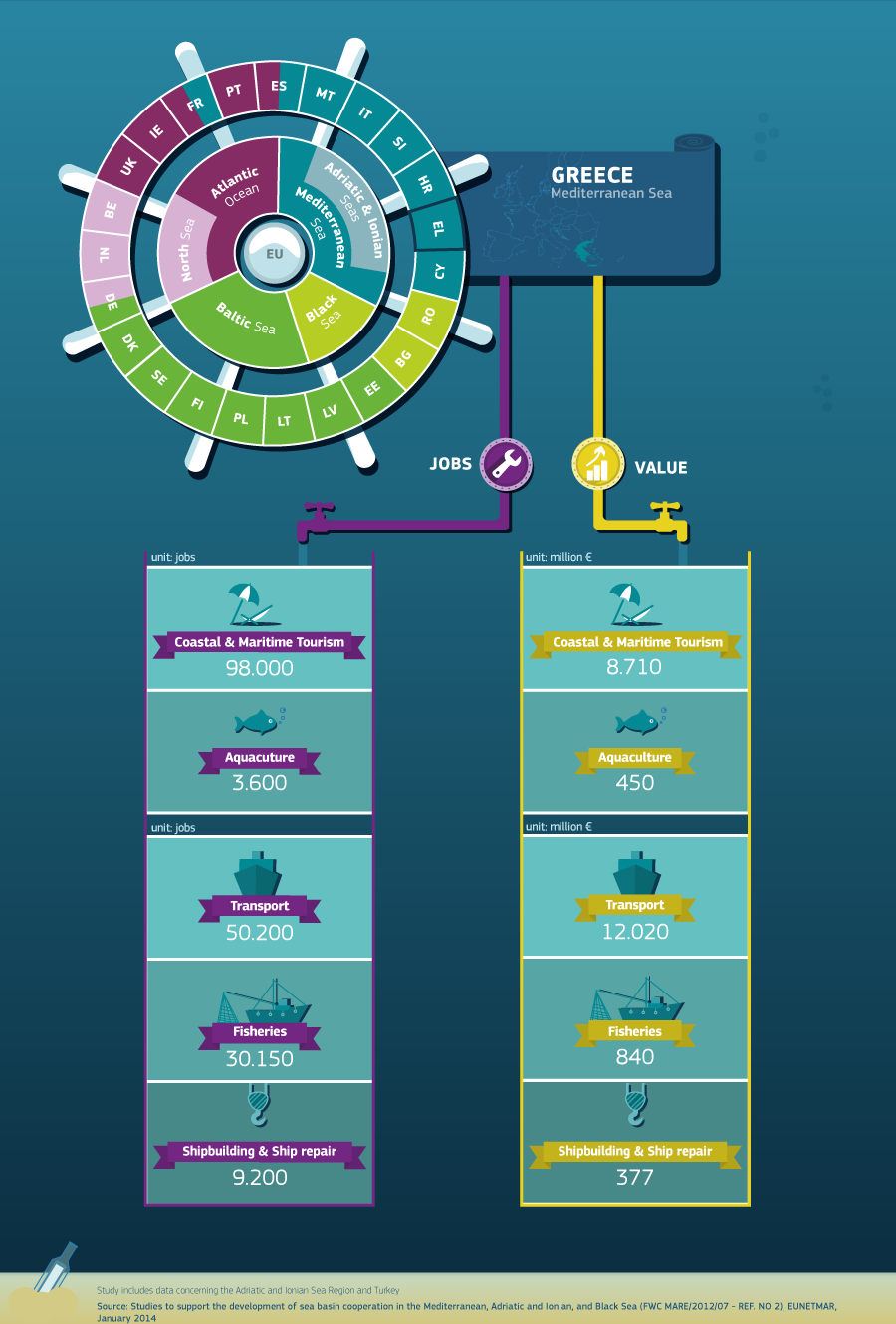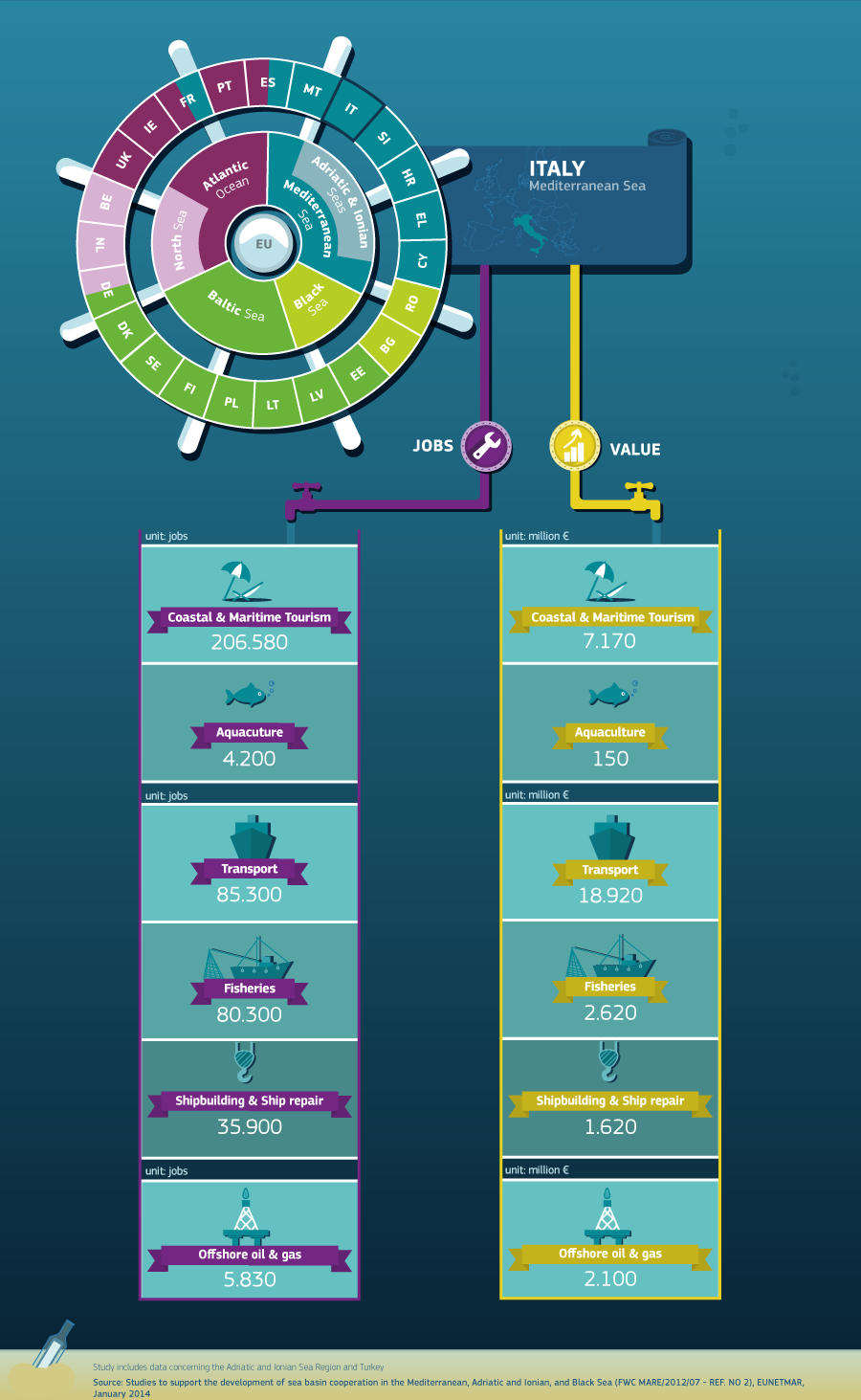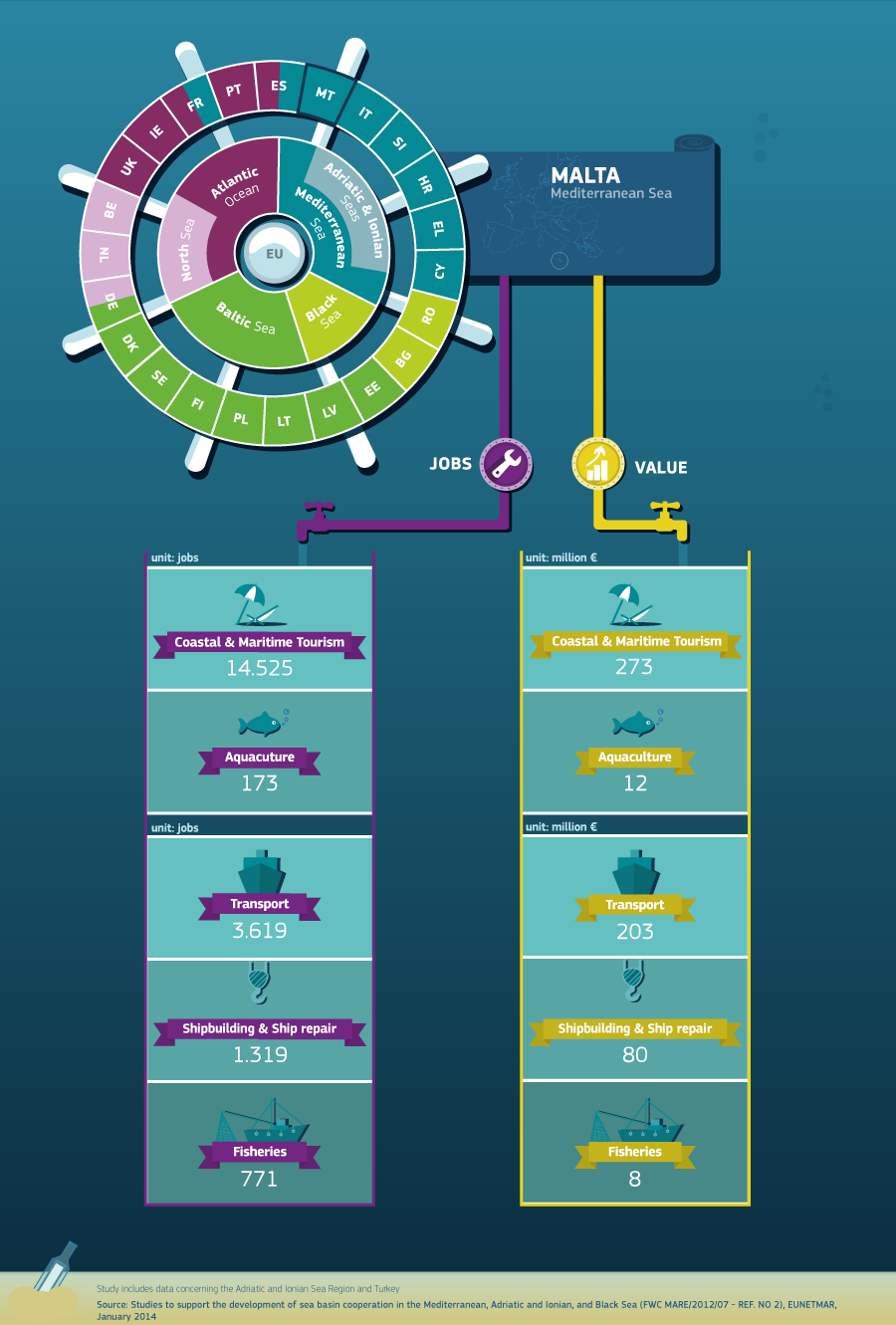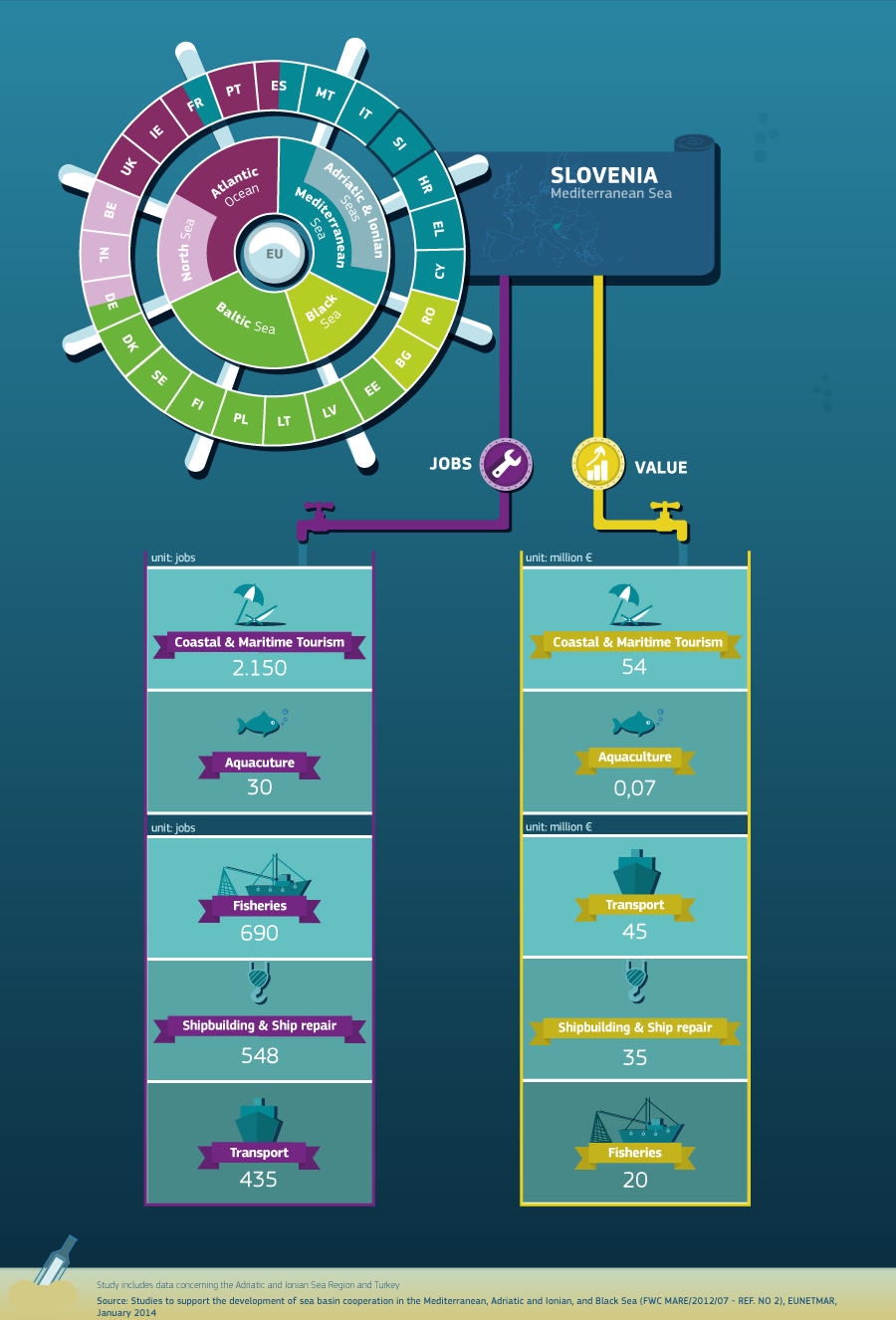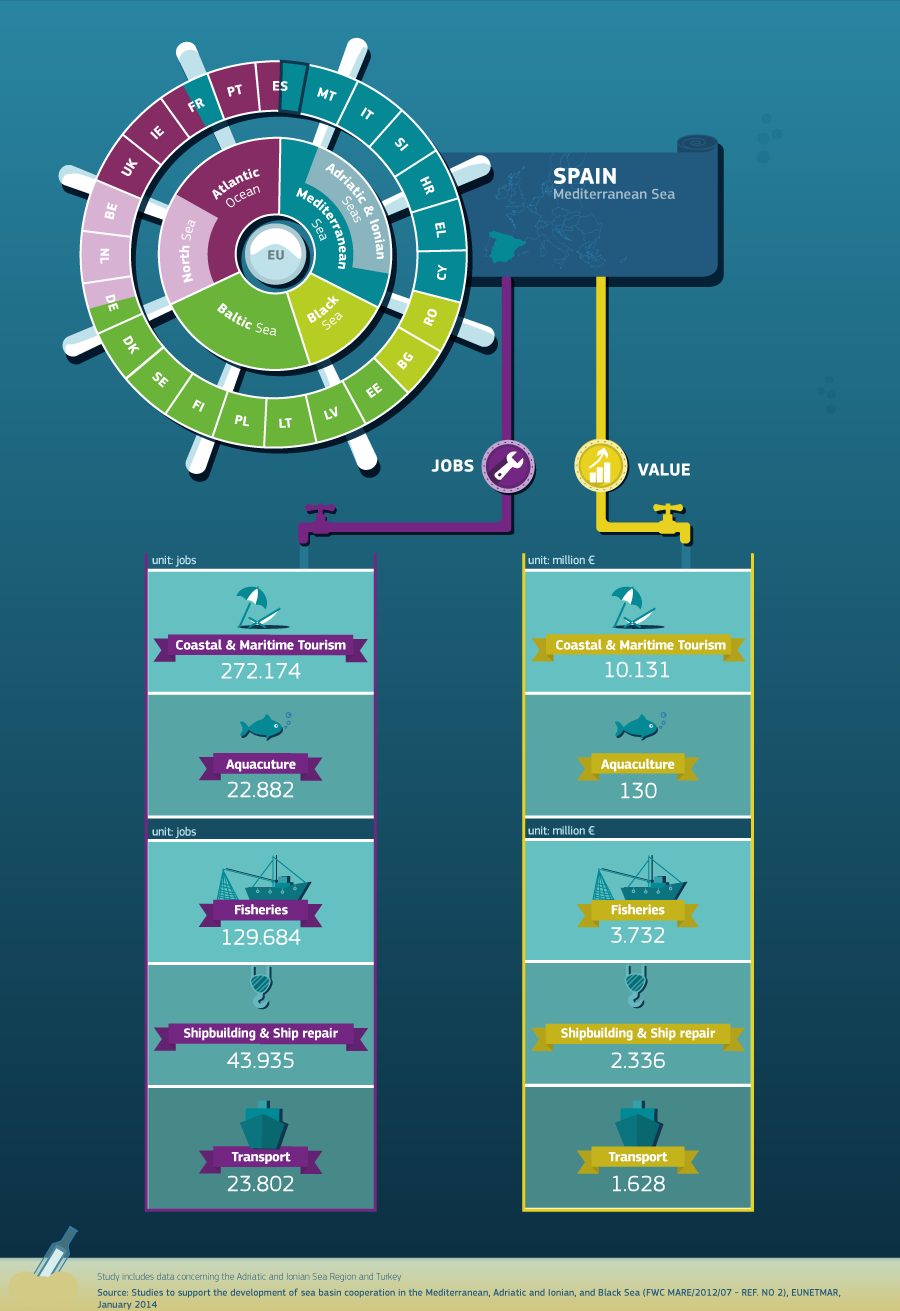 LINKS & REFERENCE
http://news.nationalgeographic.com/news/2015/01/150109-oceans-plastic-sea-trash-science-marine-debris/
http://www.independent.co.uk/environment/plastic-waste-in-ocean-to-increase-tenfold-by-2020-10042613.html
https://sustainabledevelopment.un.org/sdg14
http://wef.ch/plasticseconomy
ABS - BIOMAGNIFICATION - BP DEEPWATER - CANCER - CARRIER BAGS - CLOTHING - COTTON BUDS - DDT - FISHING NETS
FUKUSHIMA - MARINE LITTER - MICROBEADS - MICRO PLASTICS - NYLON - OCEAN GYRES - OCEAN WASTE - PACKAGING - PCBS
PET - PLASTIC - PLASTICS - POLYCARBONATE - POLYSTYRENE - POLYPROPYLENE - POLYTHENE - POPS - PVC - SHOES
SINGLE USE - STRAWS - WATER
This website is provided on a free basis as a public information service. copyright © Cleaner Oceans Foundation Ltd (COFL) (Company No: 4674774) 2018. Solar Studios, BN271RF, United Kingdom. COFL is a charity without share capital. The names Amphimax™ RiverVax™ and SeaVax™ are trademarks.