SEAVAX ™
ABOUT - CONTACTS - FOUNDATION - HOME - A-Z INDEX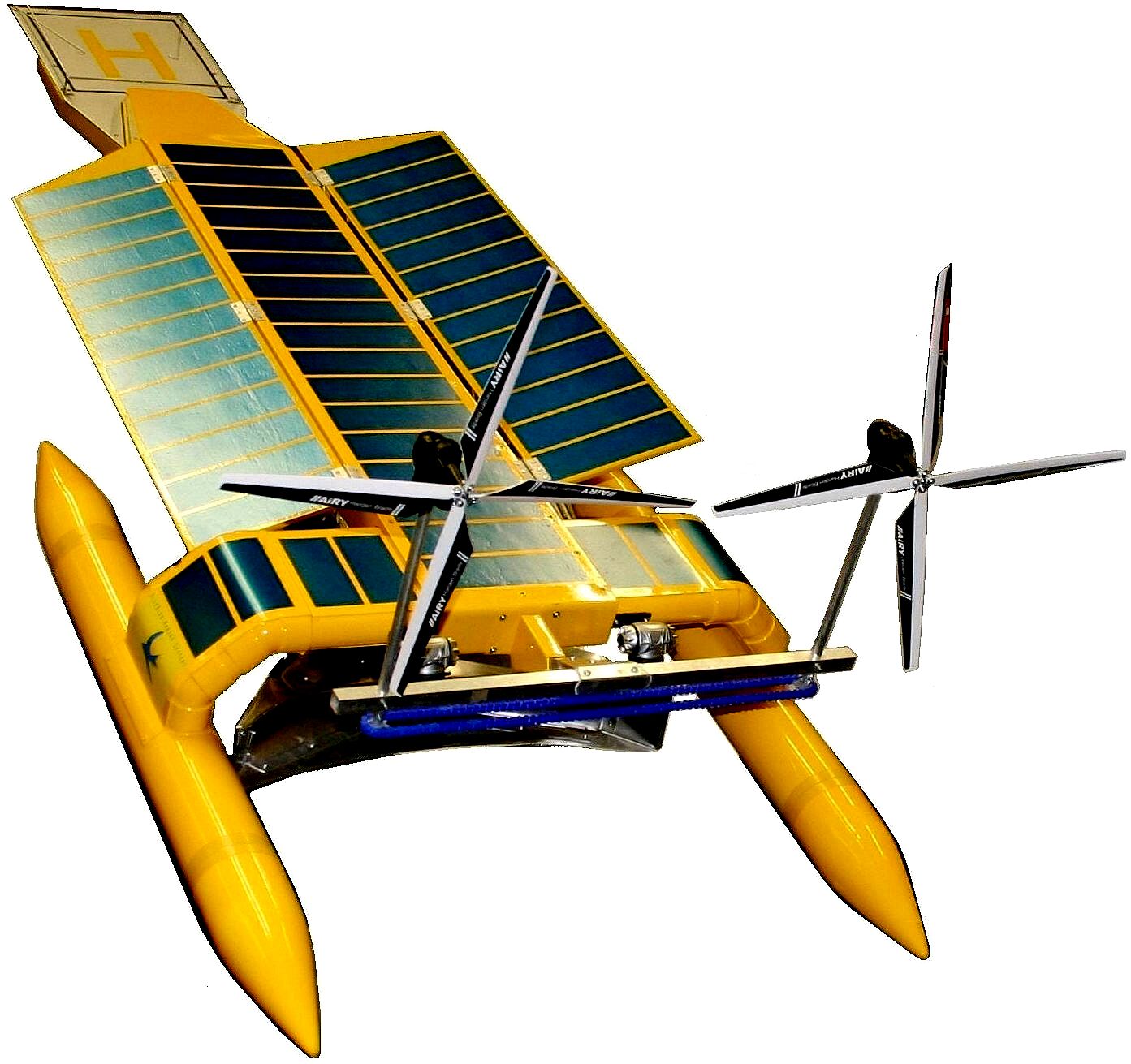 OCEAN CONDITIONER - This vessel is designed to operate in fleets to target ocean waste before it settles on the ocean floor where nobody can recover it. There is nothing like it in existence today, though other ideas for trapping plastic waste are being developed, such as that of Boyan Slat and the Seabin.
WHAT IS SEAVAX?
SeaVax is an ocean going platform that is autonomous, being solar and wind powered and in its final form - able to navigate as a drone that is COLREGS compliant - such as to be able to operate in fleets at substantially lower cost than the equivalent diesel powered boat where the operators have to pay for fuel and salary a crew.
SeaVax was first proposed as an ocean cleaning machine to be equipped with a selective filtration system to capture plastics at sea.
Subsequently, the platform was appraised as a selective fishing vessel where the fish avoidance sensors are used in reverse, and as part of an emergency oil spillage containment system where the selective filtration module is replaced with an oil collecting head and containment tanks.
WHAT ELSE?
SeaVax is a trimaran configured as an ocean workhorse that is not designed for speed. The designers say that there is no reason why the solar and wind propelled platform might not be affixed to a high speed hull for zero emission transportation.
SPONSORS & FUNDING HISTORY
The speed of development of any concept depends on the amount of money that is available for such a project.
From 2015 to 2016 the project was sponsored by the directors of Bluebird Marine Systems Ltd to the tune of £130,000 pounds. From 2016 to 2017 the project progressed significantly with crowd funding via Avaaz with nearly three times the original investment.
In February 2017 the Cleaner Oceans Foundation applied for H2020 funding asking for around €1.5m euros over three years to produce a quarter scale working prototype - and in May of 2017 the COF took over management of the SeaVax project. In June 2017 the European Commission advised that the H2020 application was on a reserved list and that the availability of funds was limited.
At the time of writing (28-6-17) SeaVax has received no government backing or corporate sponsorship. The Cleaner Ocean Foundation needs to raise around $400k dollars for 2017 to keep up research momentum and run an ocean awareness campaign. This sum will not pay for SeaVax to be built but it will lay the groundwork in terms of continued development, with the ocean literacy campaign likely to help the project to generate additional funding for 2018.
We need to raise at least $3 million dollars to put a full size SeaVax in the water in a moderate timescale. If we had between $ 5-7 five to seven million dollars for the project this will have the effect of accelerating development with additional part time engineers and additional facilities - and so reduce the time for launch of any prototype. If it were possible to raise $10 ten million dollars, then the project could afford to employ full time staff and move into top gear.
PLEASE HELP US IF YOU CAN
If you or your organization can help us with this important research please get in touch. We would welcome the opportunity to work with those involved in the plastics industry or those who use plastic in their packaging and might like to offset any negatives from their activities with positive research that is likely to offer stability in the future and greater confidence from their customers, suppliers and/or shareholders.
All communications will be treated in strict confidence unless by prior arrangement.
LINKS & REFERENCE
https://marine-conservation.org/what-we-do/program-areas/how-we-fish/destructive-fishing/
https://en.wikipedia.org/wiki/Overfishing
https://www.worldwildlife.org/initiatives/international-smart-gear-competition
https://www.worldwildlife.org/threats/bycatch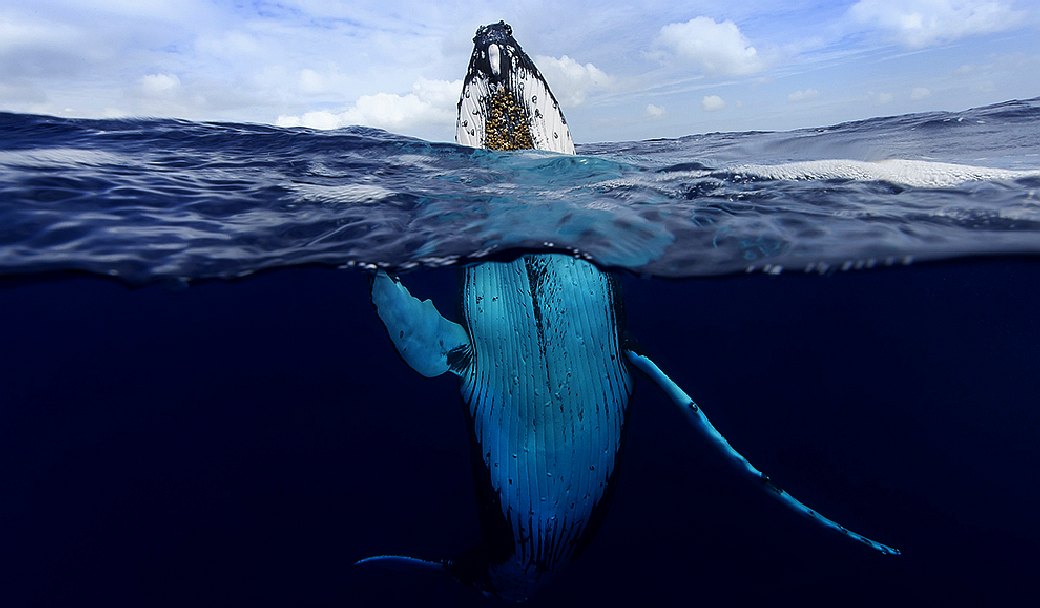 MARINE LIFE - This humpback whale is one example of a magnificent animal that is at the mercy of human activity. Humans are for the most part unaware of the harm their fast-lane lifestyles are causing. We aim to change that by doing all we can to promote ocean literacy.
This website is provided on a free basis as a public information service. Copyright © Cleaner Oceans Foundation Ltd (COFL) (Company No: 4674774) 2017. Solar Studios, BN271RF, United Kingdom. COFL is a charity without share capital.