RESPONSIBLE CORPORATIONS
BLUE GROWTH - CIRCUMNAVIGATION - CONTACTS - DONATE - FOUNDATION - FUNDING - HOME - A-Z INDEX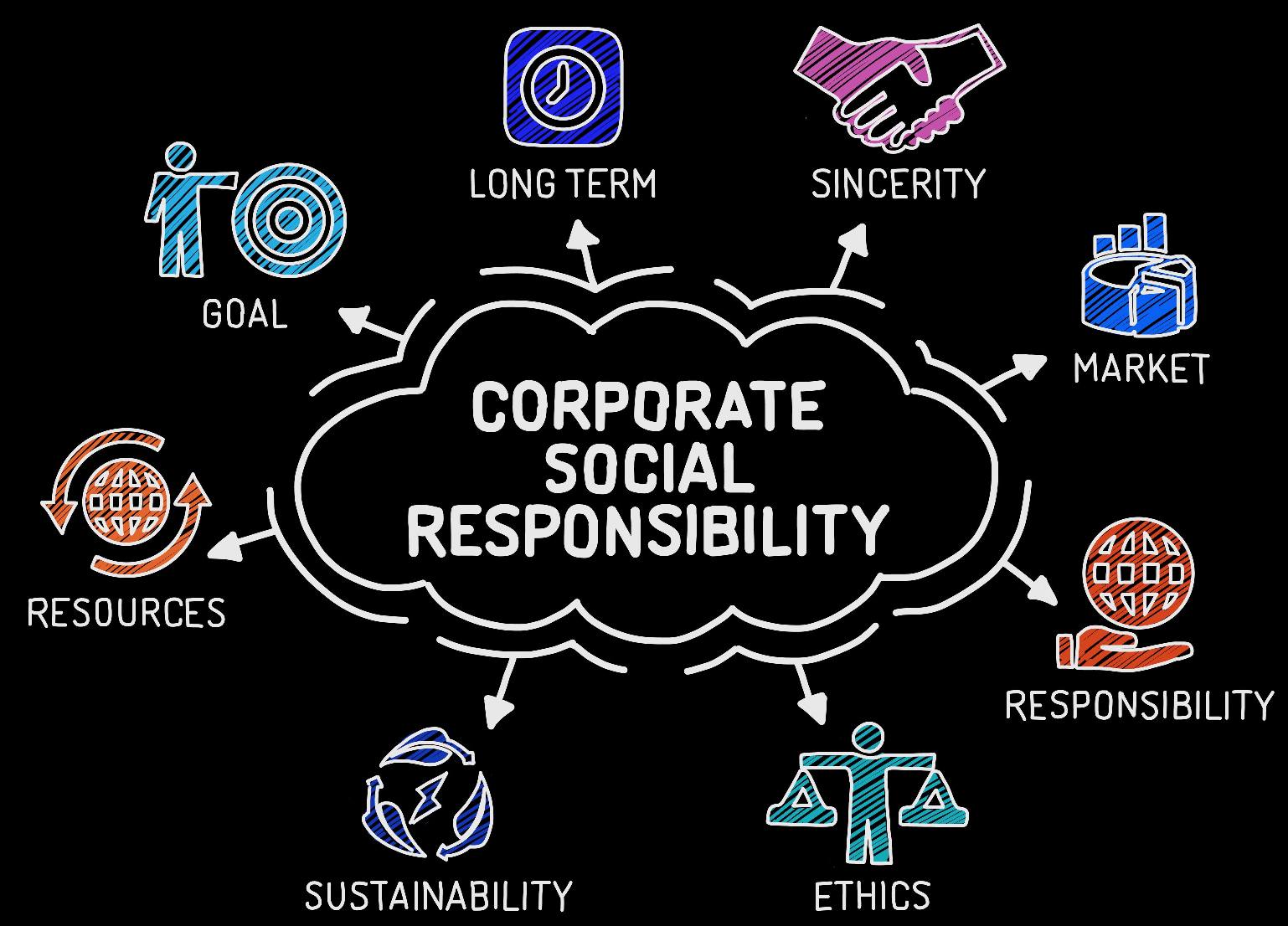 ABOUT CSR - Corporate social responsibility (CSR, also called corporate sustainability, sustainable business, corporate conscience, corporate citizenship, conscious capitalism, or responsible business) is a type of international private business self-regulation. While once it was possible to describe CSR as an internal organisational policy or a corporate ethic strategy, that time has passed as various international laws have been developed and various organisations have used their authority to push it beyond individual or even industry-wide initiatives. While it has been considered a form of corporate self-regulation for some time, over the last decade or so it has moved considerably from voluntary decisions at the level of individual organisations, to mandatory schemes at regional, national and even transnational levels.

Considered at the organisational level, CSR is generally understood as a private firm policy. As such, it must align with and be integrated into a business model to be successful. With some models, a firm's implementation of CSR goes beyond compliance with regulatory requirements, and engages in "actions that appear to further some social good, beyond the interests of the firm and that which is required by law". The choices of 'complying' with the law, failing to comply, and 'going beyond' are three distinct strategic organisational choices. While in many areas such as environmental or labor regulations, employers may choose to comply with the law, or go beyond the law, other organisations may choose to flout the law. These organisations are taking on clear legal risks. The nature of the legal risk, however, changes when attention is paid to soft law. Soft law may incur legal liability particularly when businesses make misleading claims about their sustainability or other ethical credentials and practices. Overall, businesses may engage in CSR for strategic or ethical purposes. From a strategic perspective, the aim is to increase long-term profits and shareholder trust through positive public relations and high ethical standards to reduce business and legal risk by taking responsibility for corporate actions. CSR strategies encourage the company to make a positive impact on the environment and stakeholders including consumers, employees, investors, communities, and others. From an ethical perspective, some businesses will adopt CSR policies and practices because of ethical beliefs of senior management. For example, a CEO may believe that harming the environment is ethically objectionable.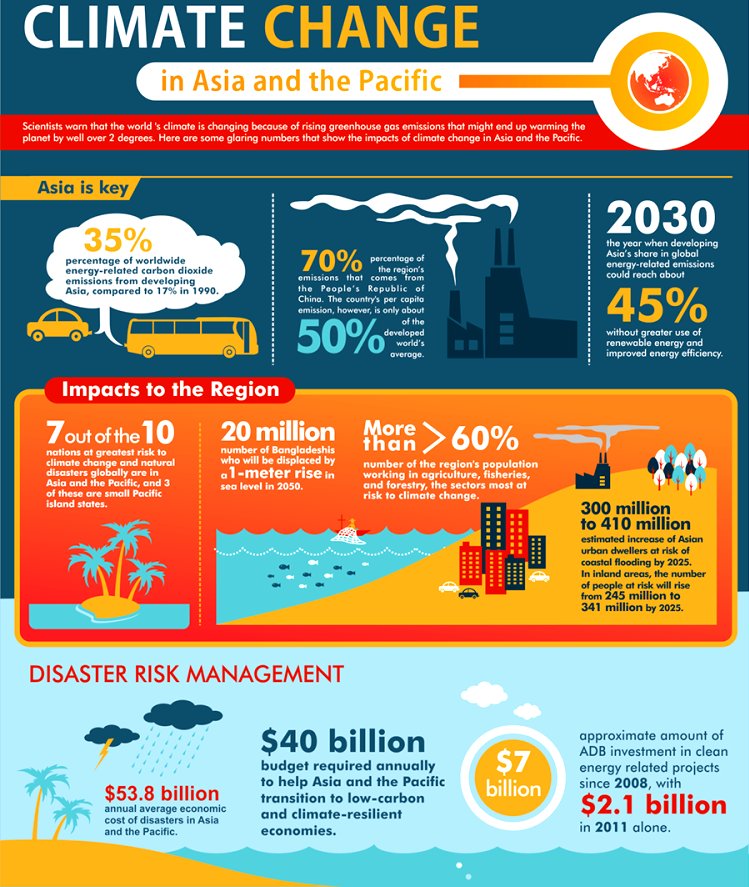 Proponents argue that corporations increase long-term profits by operating with a CSR perspective, while critics argue that CSR distracts from businesses' economic role. A 2000 study compared existing econometric studies of the relationship between social and financial performance, concluding that the contradictory results of previous studies reporting positive, negative, and neutral financial impact, were due to flawed empirical analysis and claimed when the study is properly specified, CSR has a neutral impact on financial outcomes. Critics questioned the "lofty" and sometimes "unrealistic expectations" in CSR. or that CSR is merely window-dressing, or an attempt to pre-empt the role of governments as a watchdog over powerful multinational corporations. In line with this critical perspective, political and sociological institutionalists became interested in CSR in the context of theories of globalization, neoliberalism and late capitalism. Some institutionalists viewed CSR as a form of capitalist legitimacy and in particular point out that what began as a social movement against uninhibited corporate power was transformed by corporations into a 'business model' and a 'risk management' device, often with questionable results.

CSR is titled to aid an organization's mission as well as serve as a guide to what the company represents for its consumers. Business ethics is the part of applied ethics that examines ethical principles and moral or ethical problems that can arise in a business environment. ISO 26000 is the recognized international standard for CSR. Public sector organizations (the United Nations for example) adhere to the triple bottom line (TBL). It is widely accepted that CSR adheres to similar principles, but with no formal act of legislation.
Rather than finding ways to exploit new resources, people and companies may want to focus on finding sustainable ways to grow, while protecting our blue planet and the resources we have left.
Fortunately, for every company that spills millions of gallons of oil into the oceans, there are plenty more companies operating under the new corporate responsibility ethos that is spreading around the globe.
A magnificent example of the new spirit of cooperation from corporations in 2018, was when 50 international businesses petitioned the United Nations at the COP 24 conference of the parties at Katowice in Poland calling for binding targets and hard measures to achieve them. This genuine concern for runaway global warming and the lack of action on climate change, took our breath away.
Even the most compelling evidence for socially responsible initiatives needs to be translated to align and enhance existing strategic initiatives within a company. In an HBR article, The Link Between Competitive Advantage and Corporate Social Responsibility, authors Michael E Porter and Mark R. Kramer shared that:

"…the prevailing approaches to CSR are so fragmented and so disconnected from business and strategy as to obscure many of the greatest opportunities for companies to benefit society. If, instead, corporations were to analyze their prospects for social responsibility using the same frameworks that guide their core business choices, they would discover that CSR can be much more than a cost, a constraint, or a charitable deed—it can be a source of opportunity, innovation, and competitive advantage."

Socially and environmentally responsible initiatives can both increase revenues and lower expenses for your company while making the world a better place. But to get your company to embrace them might be an uphill battle. Considering the tips below could help any corporate employee at any level make the case for launching and scaling socially and environmentally responsible initiatives.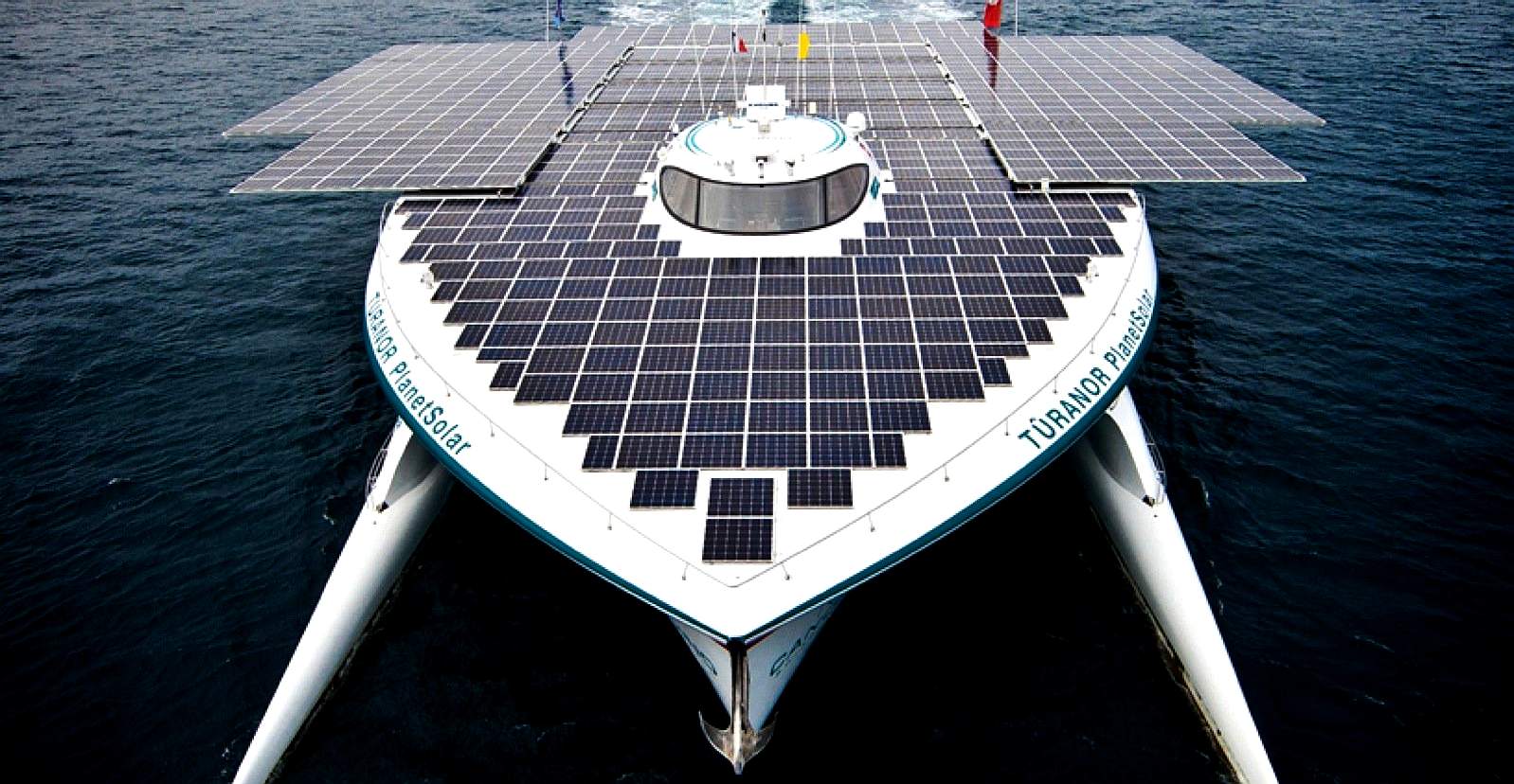 CURRENT RECORD HOLDER - On the 4th of May 2012, history was made, as Raphael Domjan, at the helm of a giant of a catamaran powered only by solar panels crossed the finishing line at Monaco to become the first electric boat to sail around the world. MS Tűranor PlanetSolar, known under the project name PlanetSolar, was (@ 2018) the largest solar-powered boat in the world. The vessel was launched on the 31st March 2010, also going into the Guinness Book of World Records with a time of 584 days to better by any contender. The project was mostly financed by Immo Stroeher, the owner of the boat. Though a magnificent endeavour, PlanetSolar was not designed at the outset to take full advantage of energy from nature, but was rather a very much modified ferry design.
More than ever, businesses are giving back. With new environmental standards, better labor practices and a real interest in sustainable materials and processes, companies are proving that corporate social responsibility is more than just a buzzword. It's a way of doing good business and it's a way to a secure future.
Most of us want to work at a company that does more good than harm, but it's not always obvious how to help our companies do that. If you are looking for rational and tangible ideas to convince your team and managers to start pursuing "world-positive" business practices. Here are 7 leading suggestions to take a look at:
1. Consumers are Demanding Corporate Responsibility

Whether you are trying to innovate your existing products, better market them, and/or develop new products, be warned that consumers want to know if it's better for the world.
A 2014 study by Nielsen revealed that "55% of global online consumers across 60 countries say they are willing to pay more for products and services provided by companies that are committed to positive social and environmental impact." Additional research from Cone Communications/Echo Global showed "90 percent of shoppers worldwide are likely to switch to brands that support a good cause."
2. People Want to Work at Companies with World-Positive Missions

A company's greatest asset is its people. According to Jack Welch, the famous CEO behind GE's monumental growth, "You build the best team, you win." Corporate responsibility can help you do just that as companies with published impact initiatives have an easier time recruiting talent. According to the Net Impact's What Workers Want report, 45% of employees would take a 15% pay cut for a job that makes a social or environmental impact. Another 51% of workers say that helping "make a better world" and making a "contribution to society" are essential for their ideal job.
These trends are consistent across generations. According to research from the Center for Talent Innovation "data finds that 91% of Gen X female and 76% of Gen X men, and 90% of female and 79% of male Baby Boomers, feel it is important to contribute to their community or the wider world through work." According to another survey shared on Forbes, "32% of employees would seriously consider leaving their job if their company gave no or little money to charity, and 65% would seriously consider leaving their job if their company harmed the environment." Even more recent research from Achieve published in May 2015 found that the causes a company supports is the 3rd most important factor, behind the company's core product and its culture, and ahead of office environment and diversity and Human [Response] Resource awards.
3. Employees Perform Better When They Engage in Socially Responsible Activities and Reporting
One of the biggest challenges in the corporate world is a lack of quality leaders and a disengaged employee base. Social good programs, like skills-based volunteering programs, are proven to effectively build leaders more economically than university programs, training, and conferences. An article in Stanford's Social Innovation Review called international skills-based volunteering the New Executive Training Ground. An article published on DevexImpact shared Why Every Company Needs a Corporate Volunteering Program.
This idea of world-positive leadership development creates measurable benefits to people, planet, and profits. In a Society for Human Resources Management study, companies with strong sustainability programs had:
* 55% better morale
* 43% more efficient businesses processes
* 43% stronger public image
* 38% better employee loyalty
4. Develop New Markets and Improve Operations by Building and Strengthening Partnerships

By engaging with social causes in a variety of ways, your company can learn about new geographies, cultures, markets, and product applications. In addition, it can enable partnerships that protect market share and increase distribution. New insights and partnerships can be created by leveraging the diverse assets found within your company, like its products, services, capital, networks, AND expertise.
You might like: The Key to Making a Profit and Positive Impact
Here are just a couple examples of how corporations are using impact initiatives that also benefit their bottom line:
Employees volunteering their skills with organizations in strategic locations can help your company gain local insights. As an example, volunteers in Microsoft's MySkills4Afrika program support startups and educational institutions. In doing so, they make an impact while better understanding some of their growing market segments.
Donations of products and/or services can increase the capacity of channel partners to improve supply chains. As an example, Starbucks, Green Mountain Coffee, and other major coffee organizations partnered with Mercy Corps to develop solutions to support coffee farmers during the challenging "thin months".
Corporate giving can help develop markets and build loyalty with channel partners. A good example of this is how GE partnered with Ashoka to support women entrepreneurs in the Middle East.
5. Social Good Fosters Innovation and Collaboration
When employees engage in social good activities, they are proven to become more innovative and collaborative leaders. Nothing showcases this better than employees who engage in international skills-based volunteering projects where employees further develop technical expertise while improving their soft skills. Participants in programs, like this, report that leadership, innovation, communication, and collaboration are some of the main skills developed. Beyond developing skills, employees also learn more about potential customers and gain invaluable local insights. This article in Triple Pundit shares how to align corporate volunteering programs with a company's strategy.
Beyond being good for the company, these programs are catalytic to social good organizations who consistently struggle from a lack of access to resources and talent. According to Deloitte's CEO, Barry Salzberg, as quoted in Deloitte's Volunteer IMPACT Research.
"By intentionally linking two often unconnected areas like community involvement and training, innovative companies can cost-effectively meet business goals while releasing new resources for the community. It's a powerful combination."
6. It Can Increase Access to Capital
A 2011 study published in the Strategic Management Journal clearly showed that CSR helps firms increase access to finance. This is largely because the "Impact Investing" field is growing dramatically. Not only with responsible venture capital companies like Kapor Capital and Obvious Ventures, and angel networks like Toniic and Investors Circle, but also major banks have created large Impact Investing funds and fund-of-funds like JP Morgan Chase. Some reports estimate that the size of the impact investing market will grow to over $500 Billion by 2020.
Shockingly, some index funds of impact assets have outperformed the market, like this comparison of Vanguard's Index fund (VFINX) to its socially responsible Social Index Fund (VFTSX).
Companies should follow the Global Impact Investing Networks "IRIS" standards for their internal reporting and take a third-party impact assessment, like GIIRS, to qualify for impact capital.
Interestingly, as reported in Forbes, investors do feel that there is a shortage of impact-worthy social impact investments. Meaning that if your business is healthy and can prove social impact, there is a large pool of capital waiting to be deployed.

7. It Is a Moral Imperative
Nobody is better positioned to create long-term, sustainable change than businesses. According to Michael E. Porter and Mark R. Kramer in the Harvard Business Review, "When a well-run business applies its vast resources, expertise, and management talent to problems that it understands and in which it has a stake, it can have a greater impact on social good than any other institution or philanthropic organization."
You might like: #BeyondBuzzwords Recap: How Timberland Is Tackling Rural Poverty in Haiti by Planting Trees
The recent earthquake tragedy in Nepal is a great example of how corporations can procure and donate capital, products, and services almost more efficiently than any other entity, even when there is no bottom-line benefit. As a few examples of this, Facebook and Google launched tools to help locate missing people, Airbnb was able to quickly provide accommodations, many others, including Amazon, Apple, and Uber promoted donation widgets on their home pages. Some, like Facebook, even matched donations. This Corporate Aid Tracker for Nepal highlights a couple other examples including (but not limited to) free texting and calling through AT&T and T-Mobile, healthcare products and grants by Abbott, clean water systems from FedEx, and free money transfers through Western Union. Beyond products, companies have already combined to donate over 16.1 Million to Nepal – more than any single government or organization (United Nations pledged 15 Million and United States pledged 10 Million ref: CNN). Because of their size, reach, and efficiency, corporations are able to rapidly mobilize information and resources AND get it to the right people at the right time.
Indeed, some of the world's top CEOs like Howard Schultz (Starbucks) and Paul Polman (Unilever) agree. In a recent HBR Blog Post, Howard shared
"It is no longer enough to serve customers, employees, and shareholders. As corporate citizens of the world, it is our responsibility — our duty — to serve the communities where we do business by helping to improve, for example, the quality of citizens' education, employment, health care, safety, and overall daily life, plus future prospects."
Measuring Bottom-line Performance of Corporate Social Responsibility (CSR)

No matter the size of your firm, when you engage in socially responsible activities, you should take care to measure your successes in the short and long term. McKinsey released some great case studies showing that activities can be easily measured to show benefits to the following:

1. New markets
2. New products
3. New customers
4. Market share
5. Innovation

In the same report, McKinsey shares a framework to make valuing social responsibility programs easier and more effective.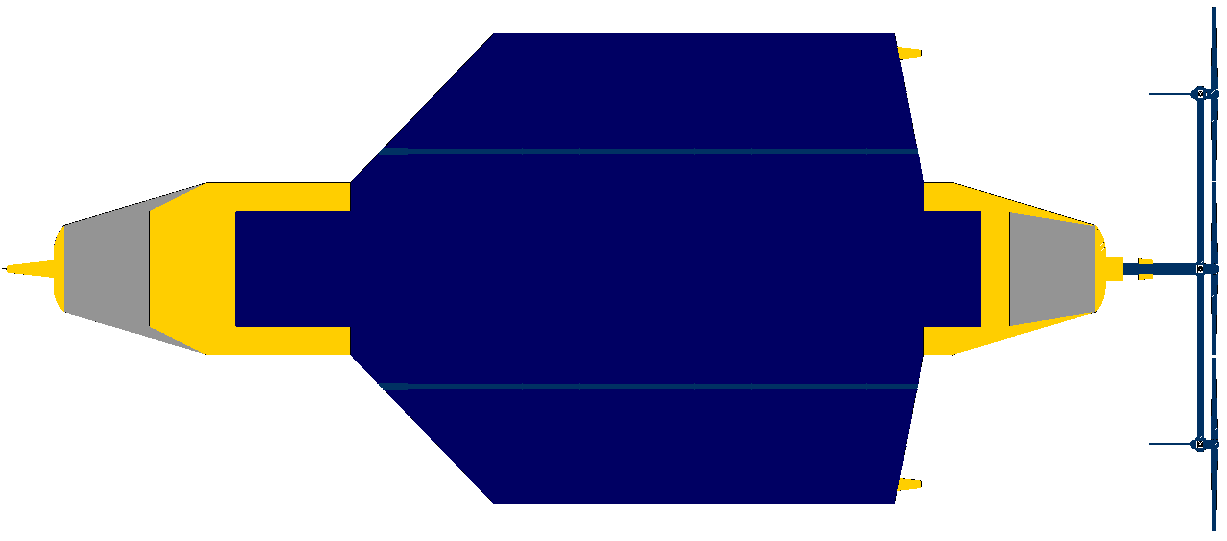 THE ELIZABETH SWAN - The graceful lines of this beautiful solar powered boat complements the zero carbon cruising ideal that many designers and United Nations planners aspire to under SDG13.
A 1:20th scale test tank model of the Elizabeth Swan is under construction. The development models we will use triple layer, laminated, amorphous cells in combination with polycrystalline (16.5 - 17%) cells to provide 100+ watts of energy for simulated hull speed tests.
The world circumnavigation record is currently held by Planetsolar, a ship that weighs 95 tons and generates 93.5kW from 825 solar panels. When built the Swan's hull will be the largest solar powered boat in the world at 43 meters (140ft). Planetsolar is 113 ft long.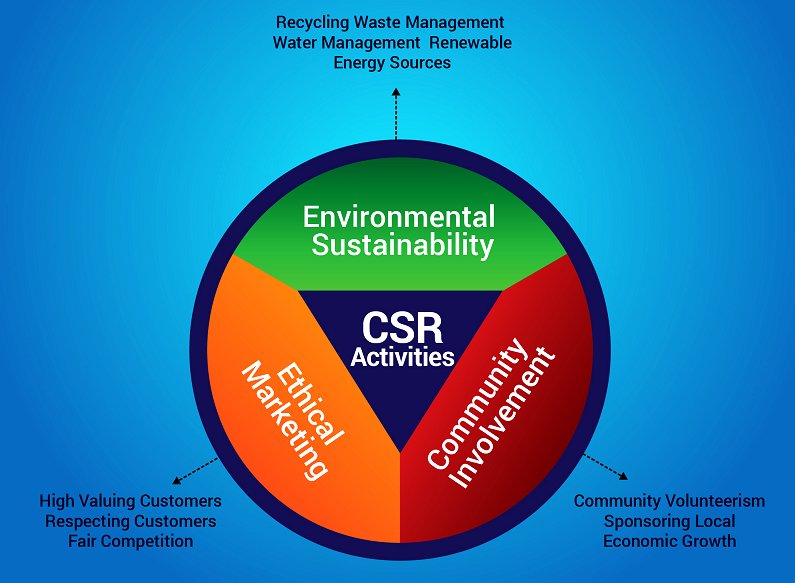 ....
LINKS & REFERENCE
https://blog.movingworlds.org/7-research-backed-reasons-your-business-needs-to-be-socially-responsible/
https://www.planetsolar.org/
http://www.guinnessworldrecords.com/world-records/first-circumnavigation-by-solar-powered-boat
This website is provided on a free basis as a public information service. Copyright © Cleaner Oceans Foundation Ltd (COFL) (Company No: 4674774) 2019. Solar Studios, BN271RF, United Kingdom. COFL is a charity without share capital.