ZERO EV CIRCUMNAVIGATION
BLUE GROWTH - CIRCUMNAVIGATION - CONTACTS - DONATE - FOUNDATION - FUNDING - HOME - A-Z INDEX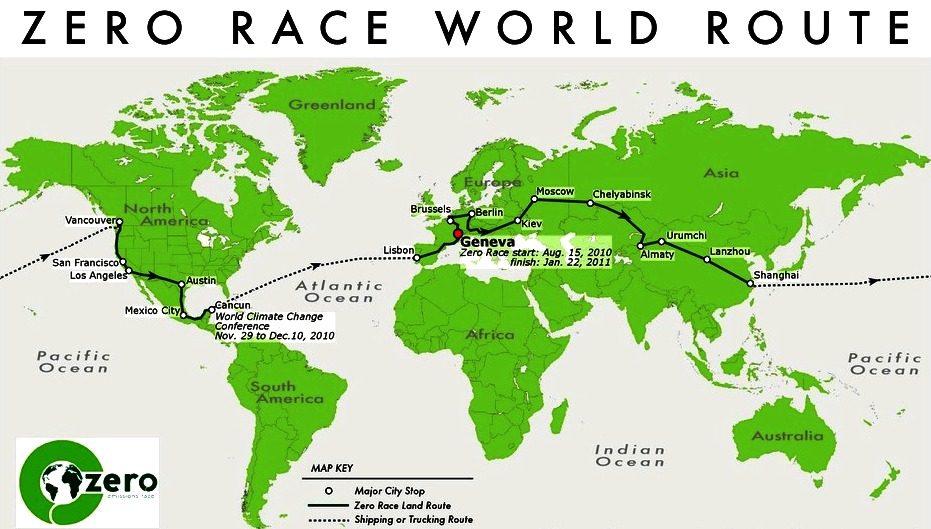 ZERO - Green cars raced around the world in 2010. Starting from the Swiss capital city Geneva, the teams will cover 30,000 kilometers (18,650 miles) on their circumnavigation of the planet, arriving back in Geneva 80 days later. All the vehicles are powered by electricity generated from renewable energy sources, and competitors are expected to achieve up to 500km (186 miles) per day at an average speed of 80km/h (50 miles per hour). Recharging will be done over a four hour lunch break. The organizers said that the Zero Race is all about sustainable mobility and transport, but the main aim of the race is to "generate enthusiasm for vehicles powered by renewable and sustainable energy".
On September 4th 2011 at 13:00 pm, eleven 100% EVs lined up at the Arc de Triomf in Barcelona to cross the finish line, the same place from where they embarked on their circumnavigation journey on 16th of June 2010, setting up a new world record. They successfully completed the circumnavigation trip, and drove a total of 289.662 km together across Europe, North America, and Asia with 100% electric vehicles within 80 days, including the time for cross-continental transportation.

Eleven international teams (including Team Spain, Team Austria, Team China, Team Czech Republic, Team Germany I, Team Germany III, Team Hungary, Team Italia, Team Switzerland I, Team Switzerland II, and Team United States) took on a task to show the world that EV technology is no boogeyman to be feared of or be skeptical about - they have proven that traveling by car in purely electric mode is and should be every eco-conscious driver's first choice.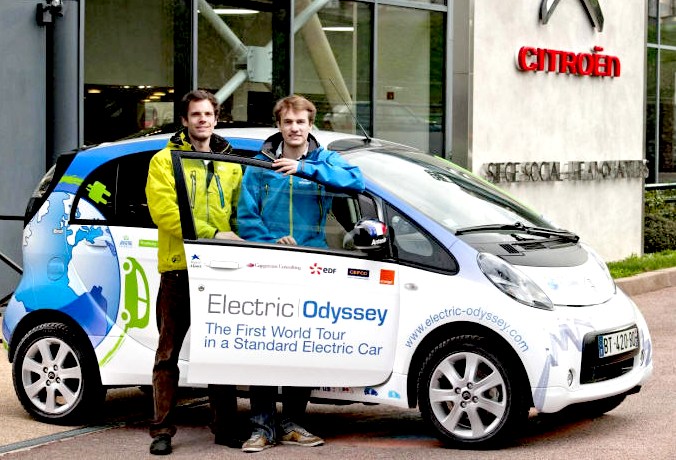 PRODUCTION CAR RECORD - Citroen's C-Zero has become the first standard electric car to drive around the world. Driven on an 'Electric Odyssey' by a two-man team comprising engineers Xavier Degon and Antonin Guy, the battery-powered vehicle successfully navigated 17 countries to cover 15,500 miles, over an eight month period on just £202 of electricity.
Xavier and Antonin started their Electric Odyssey on Saturday 11 February 2012, setting off from Strasbourg and driving across Europe, North America, Japan, South East Asia, China and Russia, before re-entering Europe and finishing back in Strasbourg.
Helping the pair along the way was the generosity of each country as members of the public donated their plug sockets to give the C-Zero its daily charge. People who offered electricity to charge the C-Zero became affectionately known as 'Pluggers'.
The tour aimed to promote the image of electric vehicles to the greater public as a practical, environmentally considerate mode of transport that can meet daily driver requirements, whilst at the same time exceeding the expectations of what an electric powertrain can accomplish.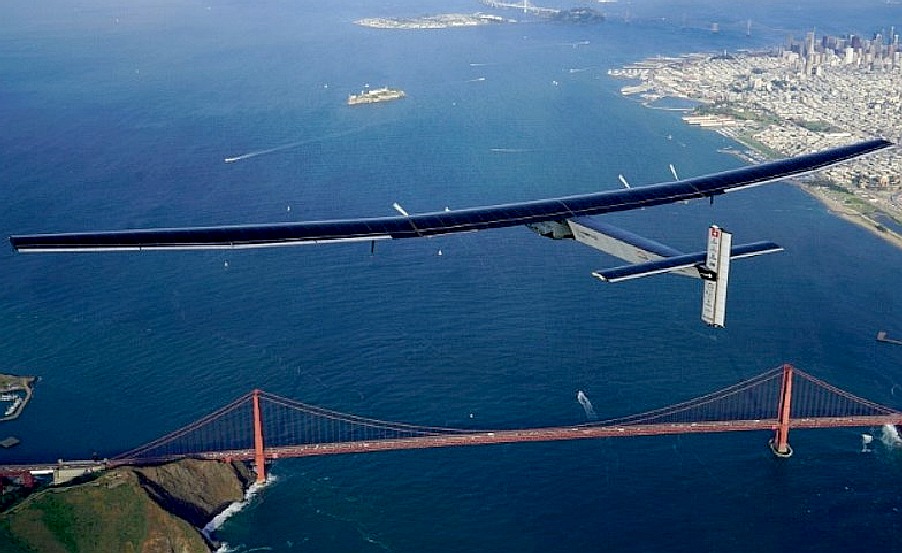 SOLAR IMPULSE 2 JULY 2016 - The Solar Impulse 2 is a solar cell powered aeroplane that has 17,000 photovoltaic cells on the top surface of the wings. Solar Impulse 2 began the circumnavigation in March 2015 in Abu Dhabi before flying over Oman, India, Myanmar, China and Japan, from where it made a 8,924km journey to Hawaii.

The project is aiming to demonstrate the capability and potential of clean technologies. The Solar Impulse team includes pilot André Borschberg. Bertrand Piccard piloted the aircraft across the Atlantic Ocean, arriving in Seville, Spain, on 23 June. The aircraft next stopped in Cairo, Egypt, on 13 July, and landed in Abu Dhabi on 26 July, completing the around-the-world trip in a total of 17 stages and 16-1/2 months; it was the first circumnavigation of the Earth by a piloted fixed-wing aircraft using only solar power at a cost of $170 million dollars.
The ZERO world circumnavigation automotive challenge is all about sustainable mobility and transport. Competing vehicles must be driven by an electric motor and the race teams must also produce their own electricity using renewable sources such as solar, wind, wave and/or geothermal. This electricity must then be fed into the grid system in the home country of each team, so that during the Zero Race, the equivalent can be harnessed to power the vehicles on their worldwide journey. It's a carbon offset system.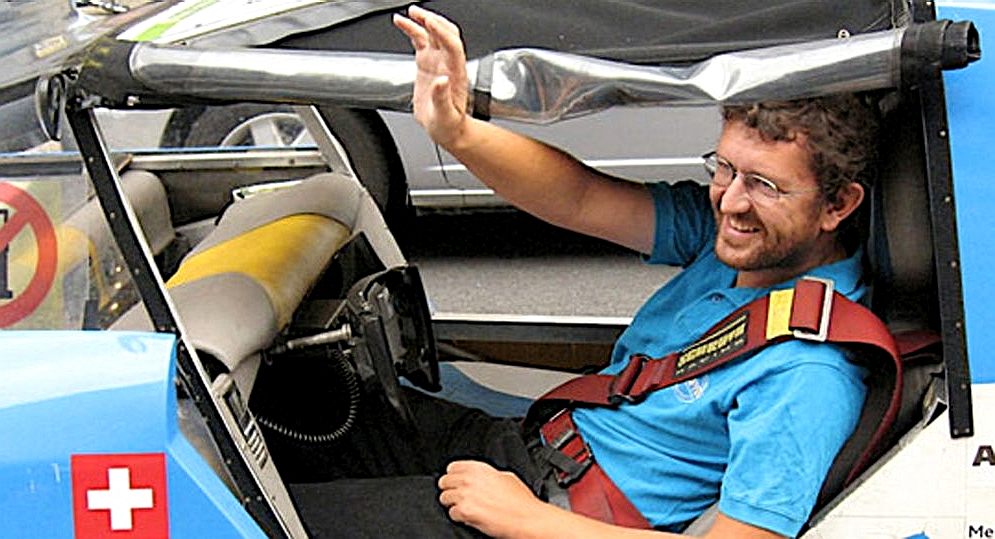 To be eligible for entry, competing vehicles must be able to drive at least 240 km (149 miles) at an average speed of at least 80 km/h (50 mph) and be able to reach a maximum distance of 450 km (280 miles) per day. The vehicles must also recharge in less than four hours and carry at least one passenger. Fully electric motorbikes will also be eligible to enter so long as they are able to travel a distance of at least 120 km (75 miles) on one battery charge.
The Zero Race was eastwards on a route that will took them a total distance of around 30,000 km (18,641 miles) through 20 countries, with stops in around 150 major cities along the way. This included a visit to the United Nations World Climate Change Conference in Cancun at the end of November. The organizers expected the event to be completed in 80 days, excluding maritime crossings, finishing up in Geneva in January 2011.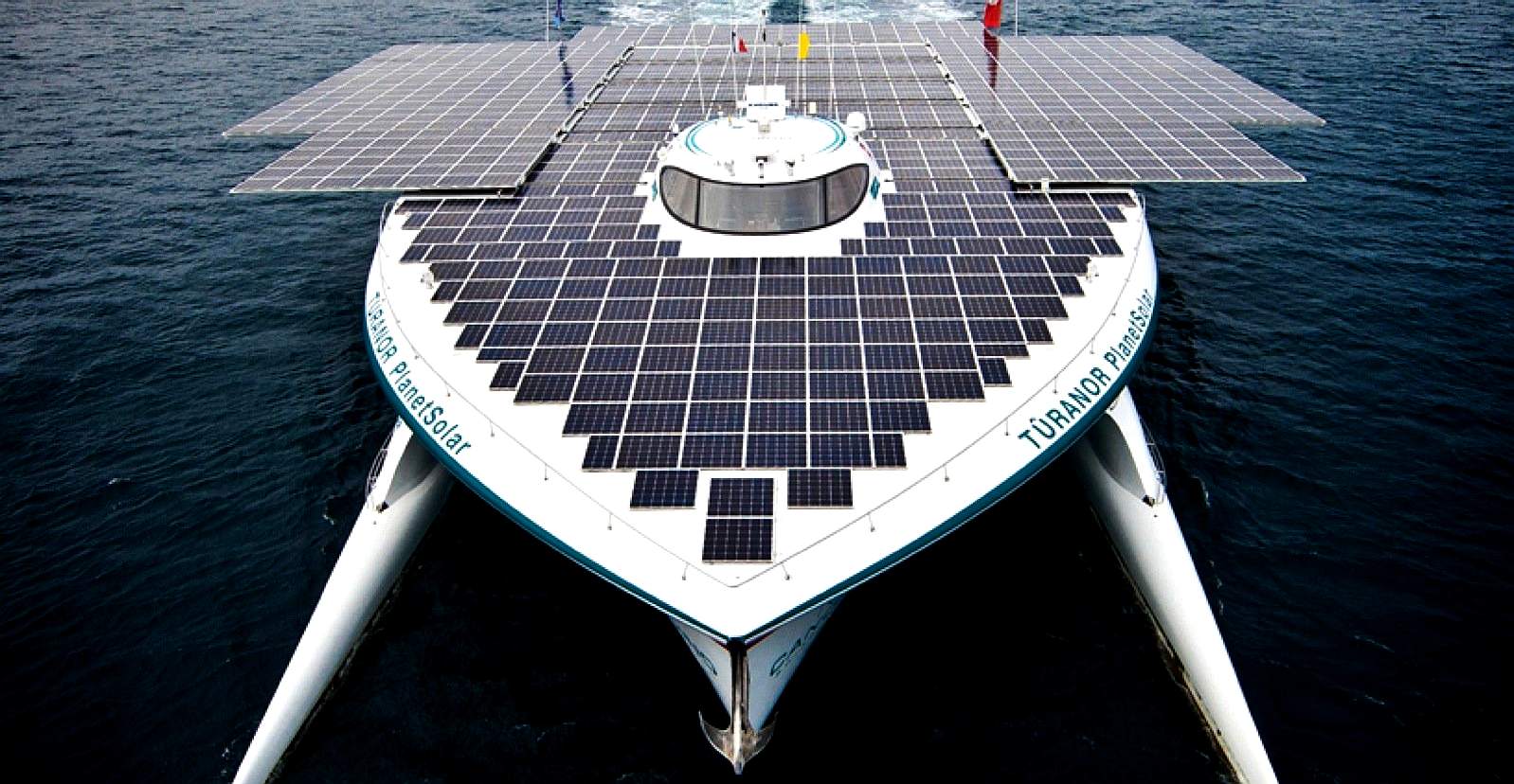 MARINE SOLAR CIRCUMNAVIGATION - On the 4th of May 2012, history was made, as Raphael Domjan, at the helm of a giant of a catamaran powered only by solar panels crossed the finishing line at Monaco to become the first electric boat to sail around the world. MS Tûranor PlanetSolar, known under the project name PlanetSolar, was (@ 2018) the largest solar-powered boat in the world. The vessel was launched on the 31st March 2010, also going into the Guinness Book of World Records. The project was mostly financed by Immo Stroeher, the owner of the boat.
AROUND THE WORLD IN 17 MONTHS
The Zero Race is the brainchild of Louis Palmer, the first man to circumnavigate the planet in a solar powered vehicle, known as the Solartaxi. At 17 months his 52,000km (32,000 mile) 2008 trip took a little longer than the 80 days he expected the Zero race entrants to take. Palmer estimated his trip in the Solartaxi reached the attention of 770 million people worldwide and, in his position as Tour Director he hopes the Zero Race will bring an awareness of practical solutions to global environmental problems to an even wider audience.

People will be able to stay up to date with all the action of the race via an official daily blog that will also highlight interesting environmental projects along the Zero Race route. Each participating team will also maintain its own blog throughout the race.
| | | |
| --- | --- | --- |
| 1. | | |
| 2. | | DAY 14 UPDATE |
| 3. | | DAY 28 UPDATE |
| 4. | | DAY 42 UPDATE |
| 5. | | DAY 56 UPDATE |
| 6. | | DAY 70 UPDATE |
| 7. | | DAY 84 UPDATE |
| 8. | | DAY 98 LATEST |
| 9. | | DAY 112 UPDATE |
| 10. | | DAY 126 UPDATE |
| 11. | | DAY 140 UPDATE |
| 12. | | DAY 154 UPDATE |
| 13. | | DAY 168 UPDATE |
| 14. | | DAY 182 UPDATE |
| 15. | | DAY 196 LATEST |
| 16. | | DAY 210 UPDATE |
| 17. | | DAY 224 UPDATE |
| 18. | | DAY 238 UPDATE |
| 19. | | DAY 252 UPDATE |
| 20. | | DAY 266 UPDATE |
| - | | HOMECOMING |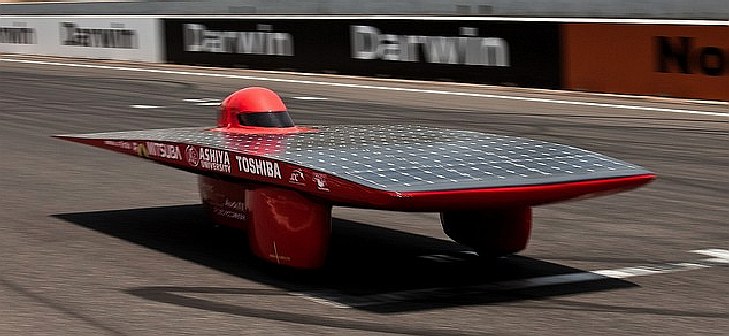 FASTEST SOLAR CARS - This speedy red racer was entered in the 2011 WSC by Japan's Ashiya University. In the end, the Sky Ace Tiga came in fourth place and was one of only seven solar cars to reach the finish line in Adelaide within the allotted time. The clearly visible solar cells lining the top of the car are made of satellite-grade gallium arsenide instead of the more common silicon. The Ashiya University car can reach speeds of up to 94 mph (152 kph) but cruises at around 62 mph (100 kph).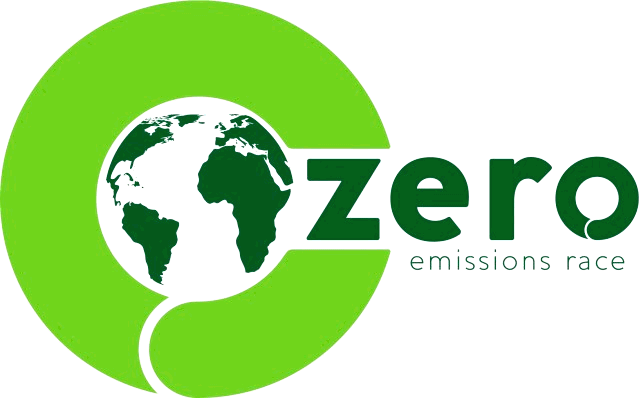 LINKS & REFERENCE
https://plugin-magazine.com/driving/a-record-breaking-zero-emission-round-the-world-trip-in-80-days-2/
https://www.electronicsweekly.com/market-sectors/power/electric-car-circumnavigation-reaches-kazakhstan-2010-09/
https://newatlas.com/zero-race-electric-vehicle-circumnavigation/15448/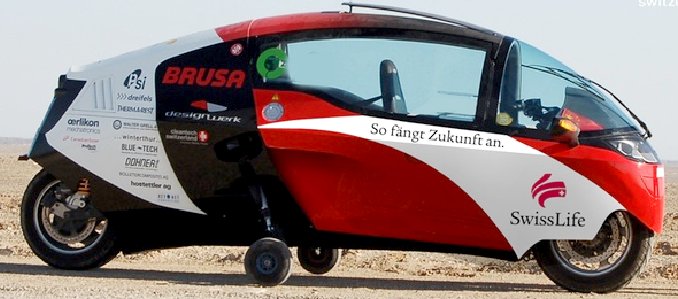 This website is provided on a free basis as a public information service. Copyright © Cleaner Oceans Foundation Ltd (COFL) (Company No: 4674774) 2019. Solar Studios, BN271RF, United Kingdom. COFL is a charity without share capital.