EUROPEAN PARLIAMENT YOUTH EVENT
ABOUT - CONTACTS - CROWDFUNDING - DONATE - FOUNDATION - HOME - A-Z INDEX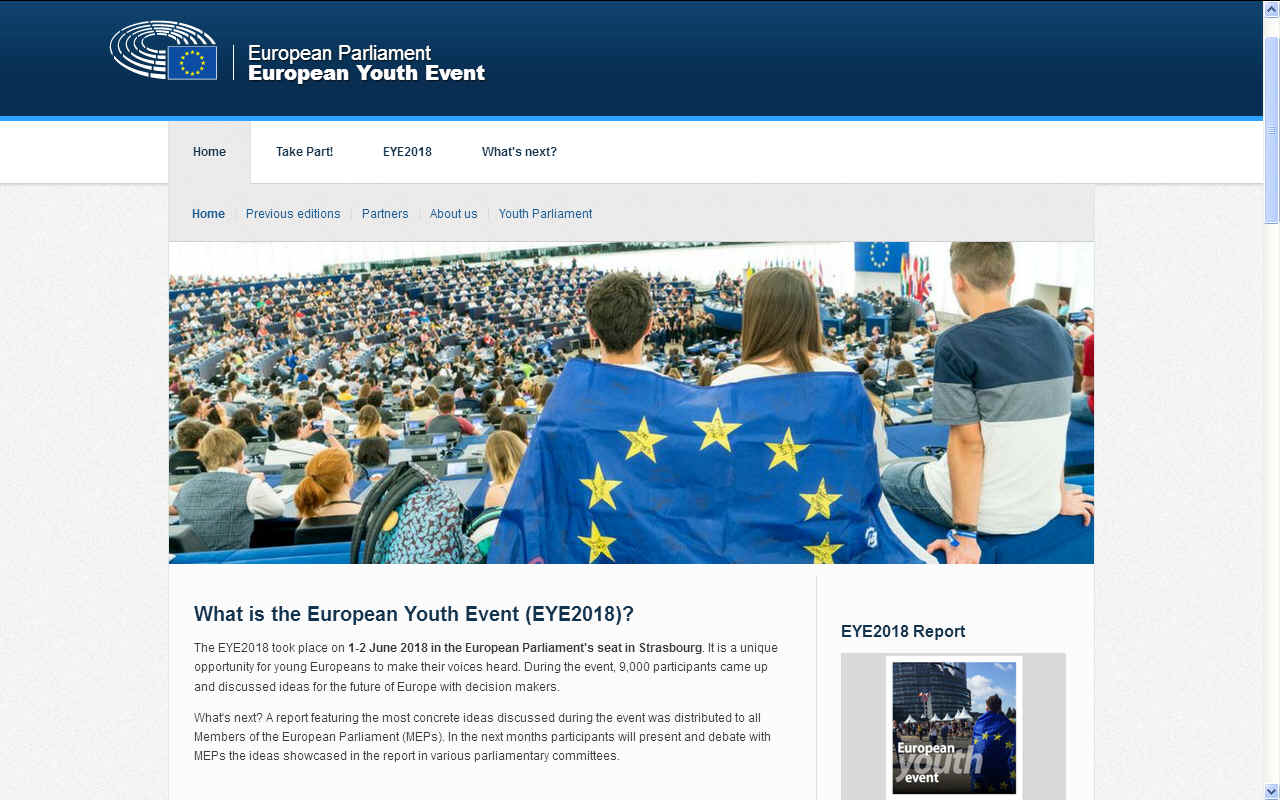 The European Parliament is made up of 751 Members elected in the 28 Member States of the enlarged European Union. Since 1979 MEPs have been elected by direct universal suffrage for a five-year period.
What is the European Youth Event (EYE2018) ?
The EYE2018 took place on 1-2 June 2018 in the European Parliament's seat in Strasbourg. It is a unique opportunity for young Europeans to make their voices heard. During the event, 9,000 participants came up and discussed ideas for the future of Europe with decision makers.

What's next? A report featuring the most concrete ideas discussed during the event was distributed to all Members of the European Parliament (MEPs). In the next months participants will present and debate with MEPs the ideas showcased in the report in various parliamentary committees.
What is the European Union doing about it?
Although oceans are essential to us in many ways, the state of marine biodiversity remains little known. What we do know, however, is that human activities create a number of pressures such as (over-) exploitation, carbon emissions, and pollution, including marine litter. The European Union (EU) has been active in promoting the sustainable use of the seas. In early 2018, the European Commission presented a strategy to address the issue of plastics pollution, including microplastics in our seas.

Oceans under pressure
Oceans provide essential benefits, not only environmentally, in terms of unique and beautiful natural
ecosystems, but also in terms of jobs and economic stability for many Europeans. In the EU, industries
whose activities rely on the seas and coasts are estimated to employ close to 7 million people. While some maritime sectors (such as fisheries and aquaculture) are stagnating, others are growing, in particular offshore energy production, shipping, and coastal tourism and recreation.
Yet our knowledge about oceans, especially on the state of marine biodiversity, remains limited. We still
have no information on 80 % of marine species and habitats that need to be assessed under EU legislation.
We do know, however, that oceans are impacted by past and present human activities. The situation is
improving in some respects, but European seas are not yet in good shape. One pressure is over-exploitation of living resources: although fishing pressure on commercial stocks has considerably decreased in the past decade, many stocks are still being over-fished above their maximum sustainable yield.
Other pressures include climate change (affecting sea surface temperature); coastal eutrophication;
pollution by known contaminants (such as lead or mercury), emerging pollutants (such as pharmaceutical
products or endocrine disruptors) and marine litter (mainly plastics); ocean acidification as a result of carbon emissions; and the introduction of non-indigenous species, mostly through shipping and the Suez Canal.
It is estimated that there are over 150 million tonnes of plastic in the world's seas and that, without significant action, there may be more plastic than fish (by weight) in the sea by 2050. Some marine litter consists of microplastics; these originate from the breaking down of larger plastic pieces or are released directly into the environment. Directly released microplastics come mostly from the laundering of synthetic textiles (35 %) and the abrasion of tyres while driving (28 %), while microplastics in personal care products account for 2 %.
What is the European Union doing about it?
A common European policy on fisheries was first introduced in the 1970s and went through successive
updates. In 2008, the EU adopted legislation aiming to achieve good environmental status of European
marine waters by 2020, to promote the sustainable use of the seas, and to conserve marine ecosystems.
In 2013, the common fisheries policy was given a new direction. In particular, it requires the exploitation of fish stocks to be based on the maximum sustainable yield, by 2020 at the latest. Also, in order to put an end to the practice of discarding unwanted catches at sea, all catches of species subject to catch limits or, in the Mediterranean, to rules on size, now have to be landed. On the issue of plastics, the European Commission presented a strategy in early 2018, which aims to tackle sources of marine litter and microplastics.
There are signs of improvements in a number of cases: in the Baltic Sea, the state of predators such as grey seals and white-tailed sea eagles has been improving over recent decades. The number of over-exploited fish stocks in the North-East Atlantic has been steadily decreasing, and encouraging trends have been observed for estuary fish diversity, as well as for the health of seabird colonies in areas that are now protected from species such as rats.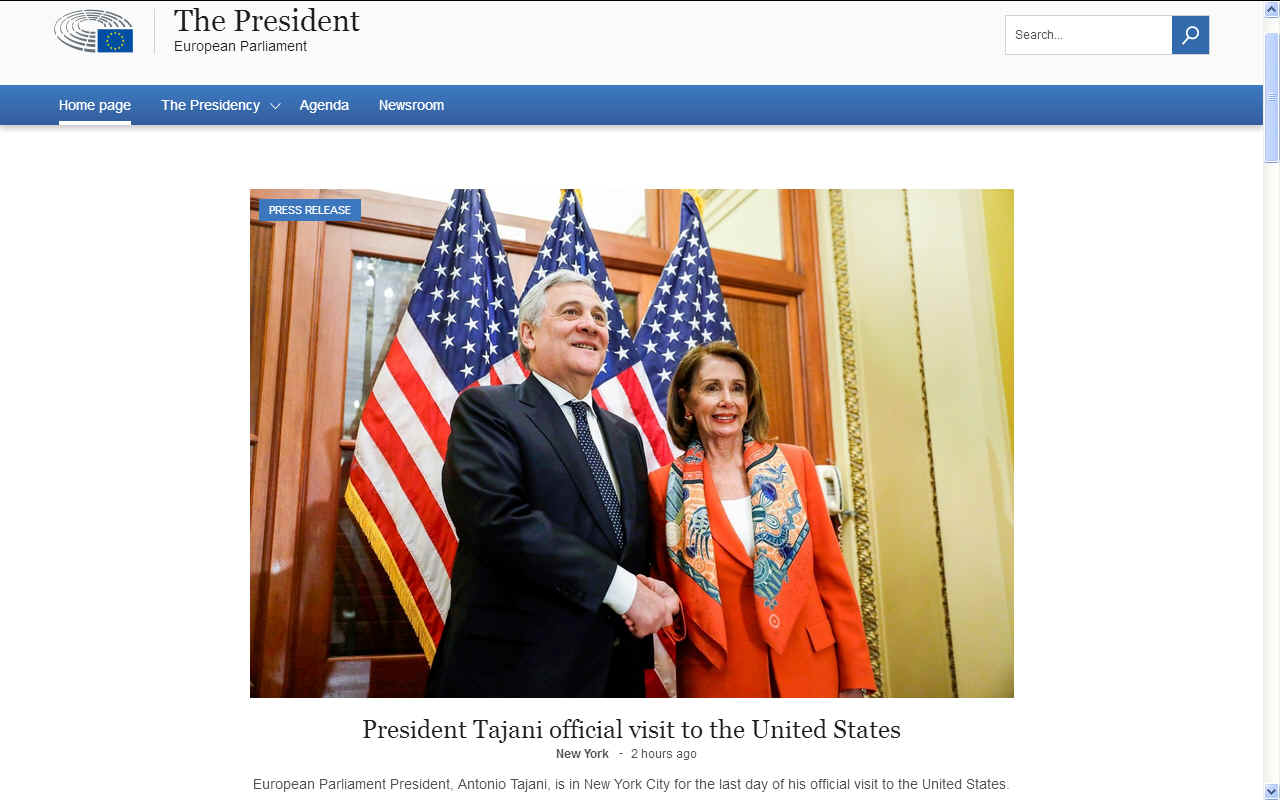 Antonio Tajani - President of the European Parliament
Rue Wiertz 60
1047 Bruxelles
Belgium

Phone number: +32 (0) 228 46974 (BXL)
Phone number: +33 (0) 3 88 1 74860 (STR)
Phone number: +352 4300 24842 (LUX)
E-mail: president@ep.europa.eu
1995 COP 1, BERLIN, GERMANY
1996 COP 2, GENEVA, SWITZERLAND
1997 COP 3, KYOTO, JAPAN
1998 COP 4, BUENOS AIRES, ARGENTINA
1999 COP 5, BONN, GERMANY
2000:COP 6, THE HAGUE, NETHERLANDS
2001 COP 7, MARRAKECH, MOROCCO
2002 COP 8, NEW DELHI, INDIA
2003 COP 9, MILAN, ITALY
2004 COP 10, BUENOS AIRES, ARGENTINA
2005 COP 11/CMP 1, MONTREAL, CANADA
2006 COP 12/CMP 2, NAIROBI, KENYA
2007 COP 13/CMP 3, BALI, INDONESIA
2008 COP 14/CMP 4, POZNAN, POLAND
2009 COP 15/CMP 5, COPENHAGEN, DENMARK
2010 COP 16/CMP 6, CANCUN, MEXICO
2011 COP 17/CMP 7, DURBAN, SOUTH AFRICA
2012 COP 18/CMP 8, DOHA, QATAR
2013 COP 19/CMP 9, WARSAW, POLAND
2014 COP 20/CMP 10, LIMA, PERU
2015 COP 21/CMP 11, PARIS, FRANCE
2016 COP 22/CMP 12/CMA 1, MARRAKECH, MOROCCO
2017 COP 23/CMP 13/CMA 2, BONN, GERMANY
2018 COP 24/CMP 14/CMA 3, KATOWICE, POLAND
2019 COP 25/CMP 15/CMA 4 TBA
LINKS & REFERENCE
http://www.europarl.europa.eu/the-president/en/
www.europarl.europa.eu/european-youth-event/en/home/home.html
https://www.europarl.europa.eu/committees/en/envi/home.html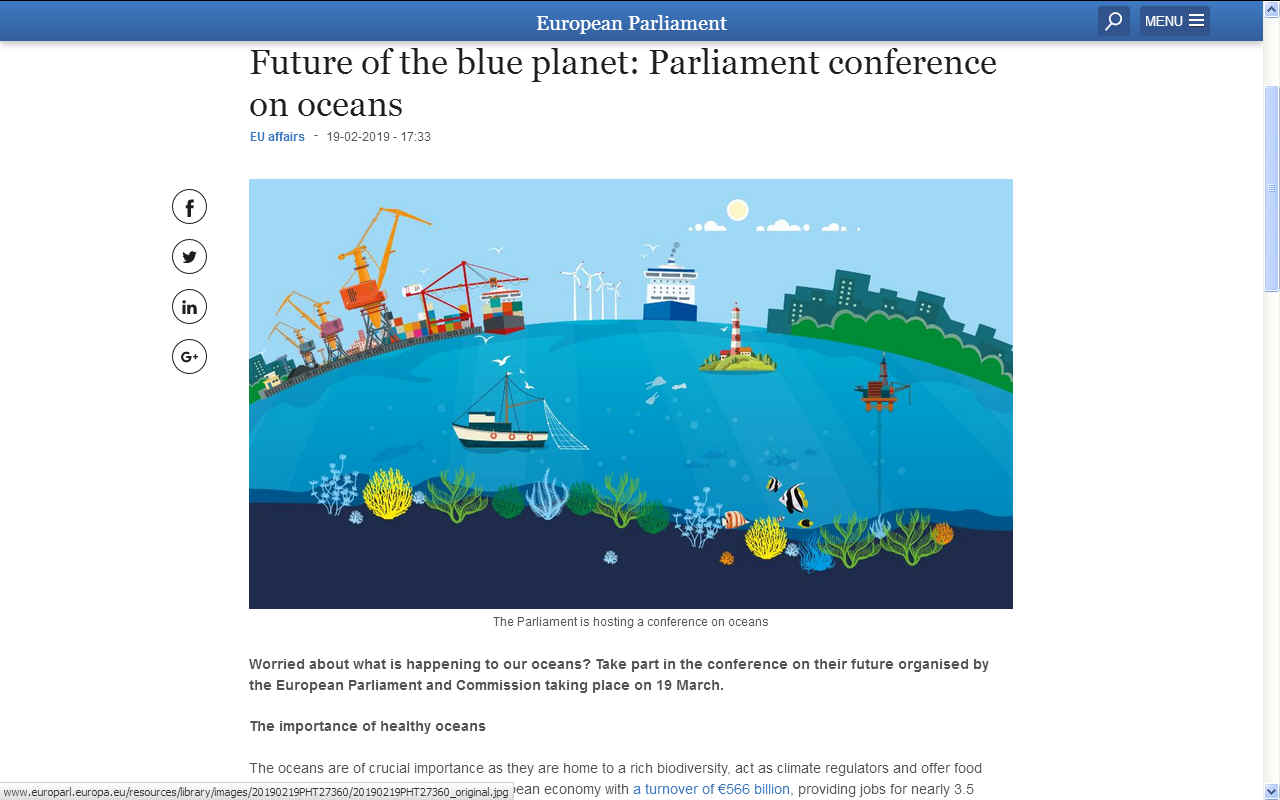 This website is provided on a free basis as a public information service. Copyright © Cleaner Oceans Foundation Ltd (COFL) (Company No: 4674774) 2019. Solar Studios, BN271RF, United Kingdom. COFL is a charity without share capital.