HORIZON 2020 INELIGIBILITY
ABOUT - CONTACTS - DONATE - FOUNDATION - HOME - A-Z INDEX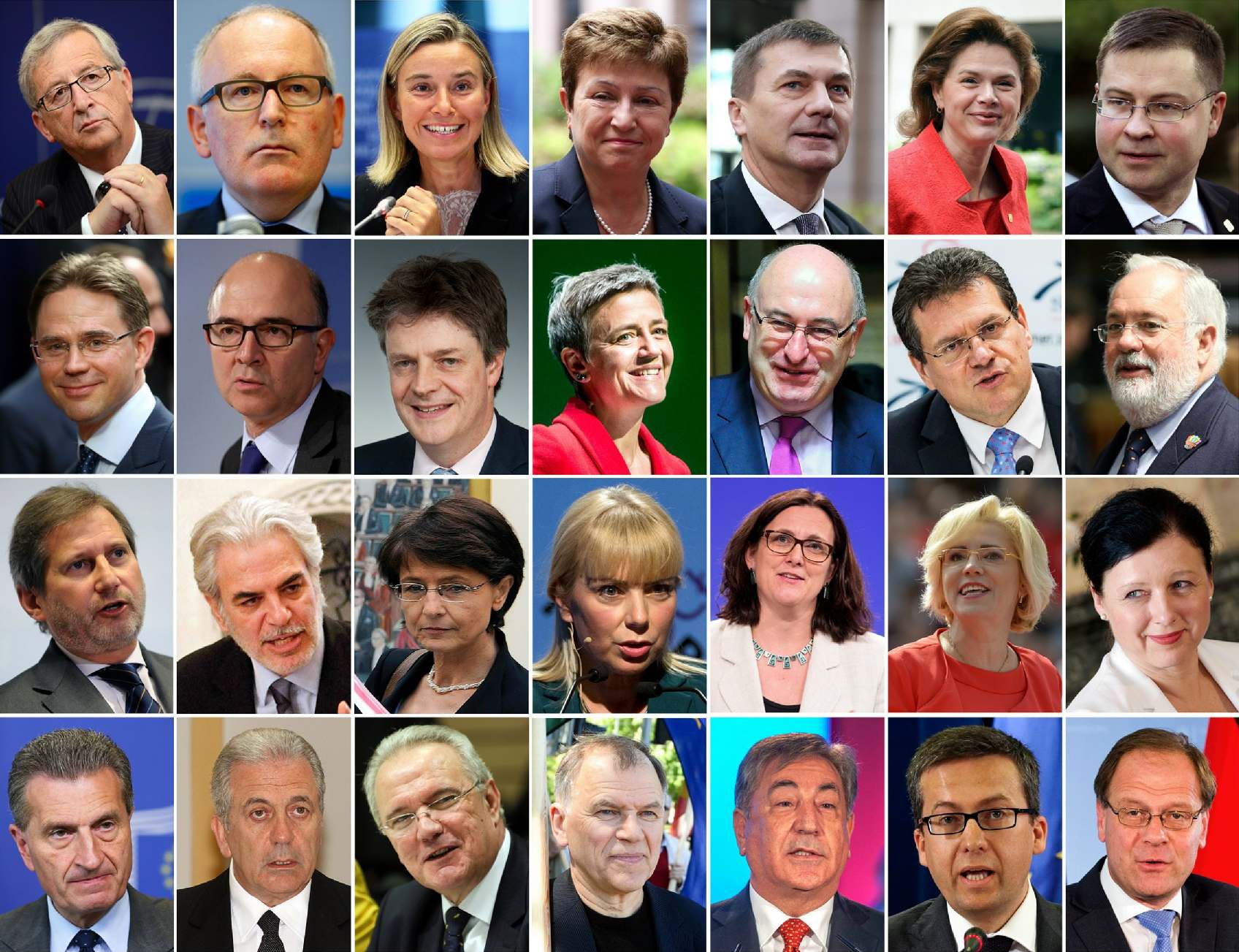 WARNING: APPLYING FOR EU GRANTS IS AN EXTREMELY COMPLEX AND TIME CONSUMING, HENCE EXPENSIVE, EXERCISE THAT IS NOT SUITABLE FOR START UPS - WHERE THE COMMISSION WANT VOLUME APPLICATIONS THAT GIVE THEM A WIDER CHOICE. THERE IS NO MECHANISM FOR TESTING A POTENTIAL IDEA FOR ACCEPTANCE, OTHER THAN APPLYING UNDER ONE OF THEIR GENERAL HEADINGS. UNLESS A CALL IS 100% ON POINT AND YOU HAVE THE FUNDS TO PUT TOGETHER WHAT AMOUNTS TO AN INTRICATE BUSINESS PROPOSAL - WHY RISK WHAT RESOURCES YOU HAVE - CONSIDER INSTEAD, CROWD FUNDING OR COMMERCIAL SPONSORSHIP. THE ADVERTISED H2020 SME INSTRUMENT CALL IS REPRODUCED HERE. SOCIAL R&D IS NOT A COMMERCIAL INVESTMENT, MEANING THAT MONIES RAISED FROM BANKS OR VENTURE CAPITALISTS CANNOT DO ANYTHING ELSE BUT LEAD TO INSOLVENCY AND TAKEOVER ABOUT WHICH THE EUROPEAN UNION DO NOT CARE. THEY JUST WANT TO ACCELERATE THE ECONOMY TO KEEP PACE WITH INFLATION AND KEEP UP WITH THE REST OF THE WORLD.
The Cleaner Ocean Foundation is too small an entity to realistically lead a bid and does not have the resources to fail and so lose wasted effort and the money that goes with it. Being a charity, the Foundation is barred from leading applications.
We might though propose technology development to bigger entities and then join their consortium as perhaps being vital to the success of the need for ocean cleaning proposals in such areas as Robotics for onboard functions and Satellites to help our autonomous vessels hunt down the elusive plastic carrying currents and where that plastic is coming from.
There are other National grant schemes such as the Open Grant Funding Competition, but these applications must be led by an SME and funding is limited to 70%. Clearly then, projects such as SeaVax that are not for profit, cannot attract conventional business backing to cover the remaining 30% that is not covered. These calls are designed to leverage funding from the private sector, in that once the applicants are on the hook from the initial bite of the carrot, they will spend more on the technology, even if they can ill afford that. Ultimately, it is a recipe for insolvency.
HORIZON 2020 CALL ISSUES
One of the problems with H2020 calls is that the rules and assessment process do not favour applications from small entities that may spend a disproportionate amount of money and time pursuing an application that will ultimately be consigned to the bin in favour of larger corporations that do not need the money.
On the surface it all looks very rosy until you dig a little deeper. The first time you attend a briefing event, and we have attended many, it seems that small concerns such as ours are eligible on paper, but once the marking criteria are spelled out and you have heard from those who have been successful in obtaining a grant, it soon becomes clear that you need to employ more staff than we have and build a consortium of unmanageable proportions to succeed.
We live in hope that those dreaming up these calls will one day understand that to encourage societal challenges, that considerable incentives are required, such that those willing to engage at any point in time might not suffer a loss while trying to do the right thing.
The Cleaner Ocean Foundation has no trading track record - hence, would be unable to pass the 'old-boys' and financial tests that would score us down to rule us out. We would then have wasted several thousands of £ pounds of scarce resources only to be disappointed, in the process eating away at other potential ways of raising the means to proceed.
In addition to that, we would have to have sourced funding to cover the expenses that are not eligible such as overheads that could leave us out of pocket to the tune of 10% or more of the total cost of a project. Once again, with disruptive technology, and without an end user we would have been wasting our time applying and the financial interest burden would have rendered the charity insolvent in very short order - if we were rash enough to go out on a limb..
Another problem with EU funding is the huge time lag before a decision is made, that if negative, means wasted years and man hours literally doing nothing where funding rules mean that you cannot begin works until a grant is officially issued. At that time in 2016 there was no call for such a project where funding would have been realistic in any event - as in sufficient to operate a project without risk as to insolvency.
It is bad enough that you might be willing to undertake work packages that the UN or EU may have identified as necessary, without it being the case that these very well funded organizations lever funds from not for profits that render the charities concerned insolvent. This gives those organizations looking to achieve societal solutions without closure. Under funding any call is this self-defeating and insulting to the international community in terms of the lack of commitment.
DECISION MAKING
Calls are decided by academics looking to solve a particular niche problem without any thought for the viability or survival of applicants from such commitment, and that usually means a lack of vision when it comes to larger projects - indeed, forward thinking projects with such scope are generally ruled out automatically.
We do not say this lightly, we speak from real life experiences and a reading of actual documents relating to actual applications from some of those who are contributing to this project. Big thanks to them for sharing that information and heading off time wasting efforts.
For these reasons, although we have looked at the process, we were leaning towards a mix of accepting charitable donations and corporate (philanthropic) associations. By inviting such participation we hope to be able to top up the already generous donations from Avaaz members (thank you everyone) from when Bluebird Marine Systems were running their SeaVax programme.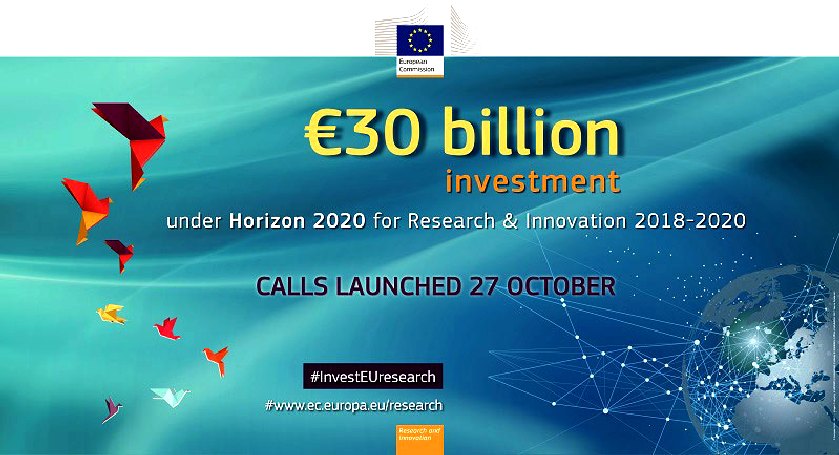 IT'S NOT WHAT IT SEEMS - It's actually a trap to lure unsuspecting entrepreneurs and researchers into spending time on an application where not only do you not have a chance of success, but you'll be giving your ideas away for nothing.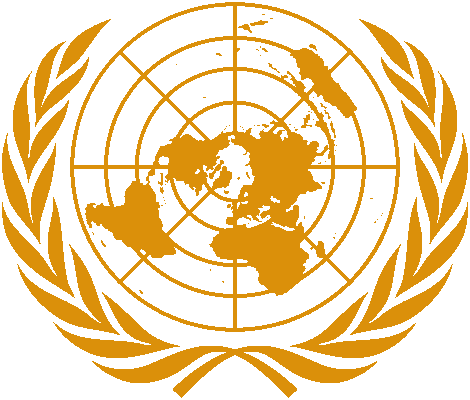 LINKS & REFERENCE
https://ec.europa.eu/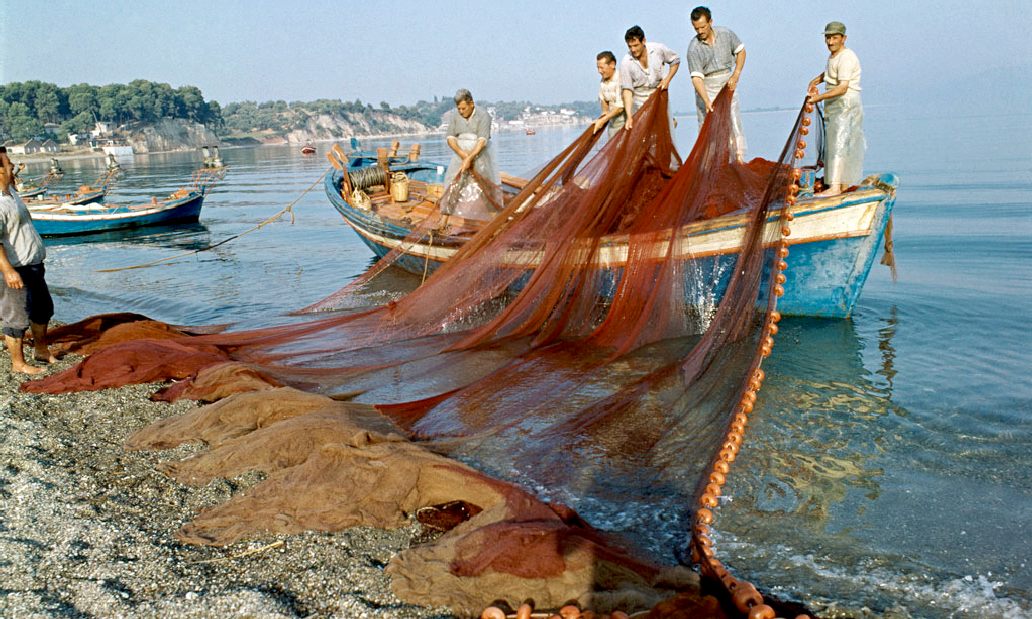 SUSTAINABLE FISHING: UN picture of fishermen in Evia, Greece fishing using nets from small boats as they have for hundreds of years without destroying our fisheries. Marine capture fisheries are a critical component for food security. Their production is close to the maximum ecosystem productivity (NRC 2006), cannot be increased substantially in the future and could decline if not properly managed, leaving the world to solve a significant new food deficit.
This website is provided on a free basis as a public information service. copyright © Cleaner Oceans Foundation Ltd (COFL) (Company No: 4674774) November 2018. Solar Studios, BN271RF, United Kingdom. COFL is a charity without share capital. The names AmphiMax™, RiverVax™ and SeaVax™ are trade names used under license by COF in connection with their 'Feed The World' ocean cleaning sustainability campaign.