HERRING
ABOUT - WHALING - HOME - A-Z INDEX
Anchovies | Bass | Bream | Catfish | Clams | Cod Coley | Crabs | Crayfish | Eels | Grouper | Haddock | Hake | Halibut | Herring | Jellyfish
Krill | Lobster | Mackerel | Marlin | Monkfish | Mullet | Mussels | Oysters | Perch | Plaice | Pollock | Prawns | Rays | Sablefish | Salmon
Sardines | Scallops | Sharks | Shrimp | Skate | Sole | Sprat | Squid | Sturgeon | Swordfish | Trout | Tuna | Turbot | Whiting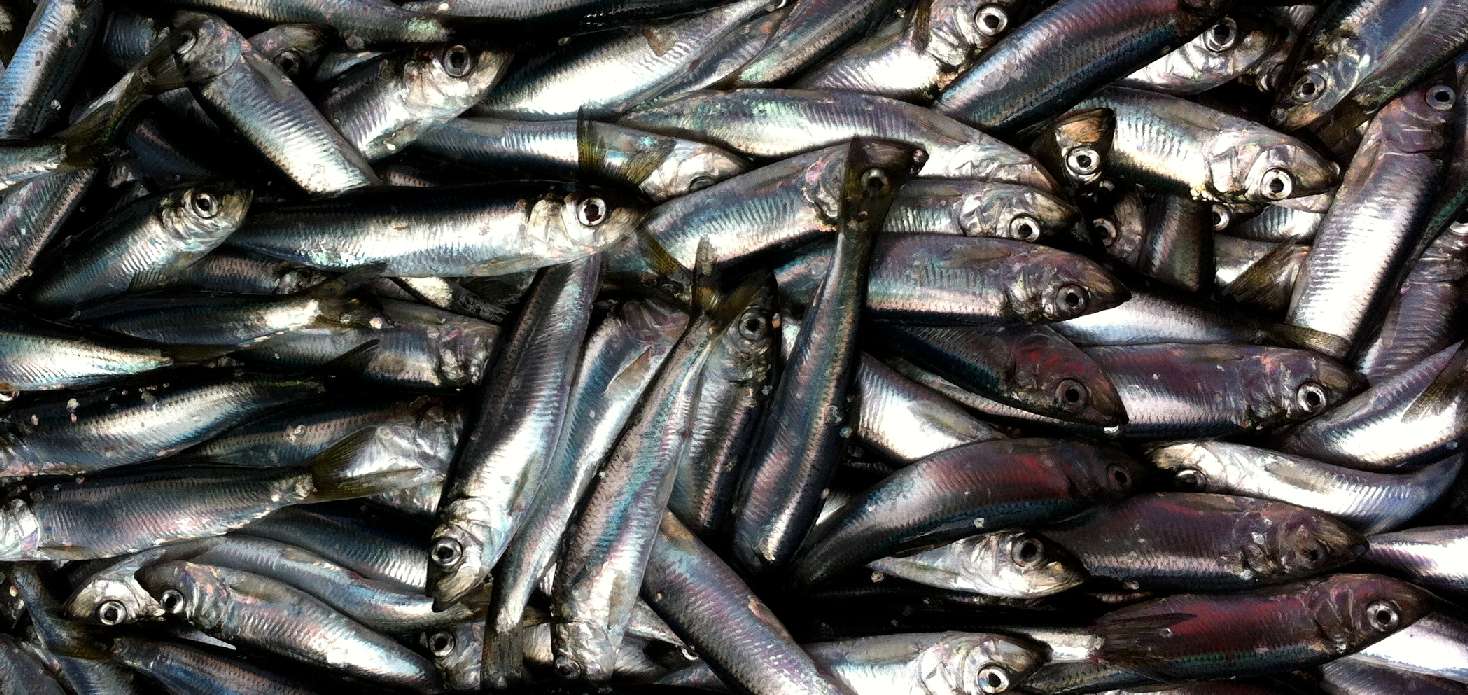 HERRINGS - These important fish convert zooplankton and krill into protein for higher level trophic species, consuming phytoplankton before maturity.
In an effort to feed a growing population we should look at alternatives lower down the food chain to increase the ratio at which protein is harvested from the ocean, so bypassing the conventional food chain where at each stage of consumption there are significant losses in the conversion process. Jellyfish, squid, krill and filter feeders such a mussels could play a part in filling the widening gap between falling fish stocks and higher demand to feed humans - so relieving the pressure on sardines, tuna, salmon and other popular white fish.
ABOUT HERRING
The herring family Clupeidae is Clupea. Clupea contains three species: the Atlantic herring (the type species) found in the north Atlantic, the Pacific herring found in the north Pacific, and the Araucanian herring found off the coast of Chile. Subspecific divisions have been suggested for both the Atlantic and Pacific herrings, but their biological basis remains unclear. Herring are forage fish, mostly belonging to the family Clupeidae.
Herring often move in large schools around fishing banks and near the coast. The most abundant and commercially important species belong to the genus Clupea, found particularly in shallow, temperate waters of the North Pacific and the North Atlantic Oceans, including the Baltic Sea, as well as off the west coast of South America. Three species of Clupea are recognised, and provide about 90% of all herrings captured in fisheries. Most abundant of all is the Atlantic herring, providing over half of all herring capture. Fishes called herring are also found in the Arabian Sea, Indian Ocean, and Bay of Bengal.
Herring played a pivotal role in the history of marine fisheries in Europe, and early in the 20th century, their study was fundamental to the evolution of fisheries science. These oily fish also have a long history as an important food fish, and are often salted, smoked, or pickled.

Herrings are a prominent converter of zooplankton into fish, consuming copepods, arrow worms, pelagic amphipods, mysids, and krill in the pelagic zone. Conversely, they are a central prey item or forage fish for higher trophic levels. The reasons for this success is still enigmatic; one speculation attributes their dominance to the huge, extremely fast cruising schools they inhabit.

Herring feed on phytoplankton, and as they mature, they start to consume larger organisms. They also feed on zooplankton, tiny animals found in oceanic surface waters, and small fish and fish larvae. Copepods and other tiny crustaceans are the most common zooplankton eaten by herring. During daylight, herring stay in the safety of deep water, feeding at the surface only at night when the chance of being seen by predators is less. They swim along with their mouths open, filtering the plankton from the water as it passes through their gills. Young herring mostly hunt copepods individually, by means of "particulate feeding" or "raptorial feeding", a feeding method also used by adult herring on larger prey items like krill. If prey concentrations reach very high levels, as in microlayers, at fronts, or directly below the surface, herring become filter feeders, driving several meters forward with wide open mouth and far expanded opercula, then closing and cleaning the gill rakers for a few milliseconds.

Copepods, the primary zooplankton, are a major item on the forage fish menu. Copepods are typically 1 to 2 mm (0.04 to 0.08 in) long, with a teardrop-shaped body. Some scientists say they form the largest animal biomass on the planet. Copepods are very alert and evasive. They have large antennae (see photo below left). When they spread their antennae, they can sense the pressure wave from an approaching fish and jump with great speed over a few centimetres. If copepod concentrations reach high levels, schooling herrings adopt a method called ram feeding. In the photo below, herring ram feed on a school of copepods. They swim with their mouths wide open and their perculae fully expande
LINKS & REFERENCE
https://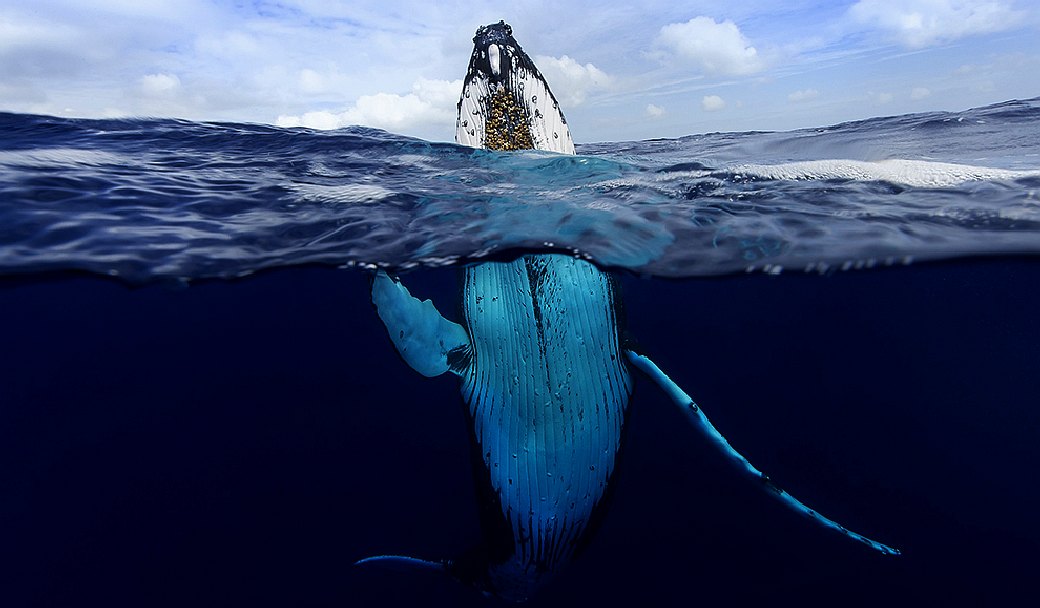 MARINE LIFE - This humpback whale is one example of a magnificent animal that is at the mercy of human activity. Humans are for the most part unaware of the harm their fast-lane lifestyles are causing. We aim to change that by doing all we can to promote ocean literacy.
Anchovies | Bass | Bream | Catfish | Clams | Cod Coley | Crabs | Crayfish | Eels | Grouper | Haddock | Hake | Halibut | Herring | Jellyfish
Krill | Lobster | Mackerel | Marlin | Monkfish | Mullet | Mussels | Oysters | Perch | Piranha | Plaice | Pollock | Prawns | Rays | Sablefish | Salmon
Sardines | Scallops | Sharks | Shrimp | Skate | Sole | Sprat | Squid | Sturgeon | Swordfish | Trout | Tuna | Turbot | Whiting
This website is provided on a free basis as a public information service. Copyright © Cleaner Oceans Foundation Ltd (COFL) (Company No: 4674774) 2022. Solar Studios, BN271RF, United Kingdom. COFL is a charity without share capital.