UN - CLIMATE CHANGE COP 15 2009
ABOUT - CONTACTS - FOUNDATION - HOME - A-Z INDEX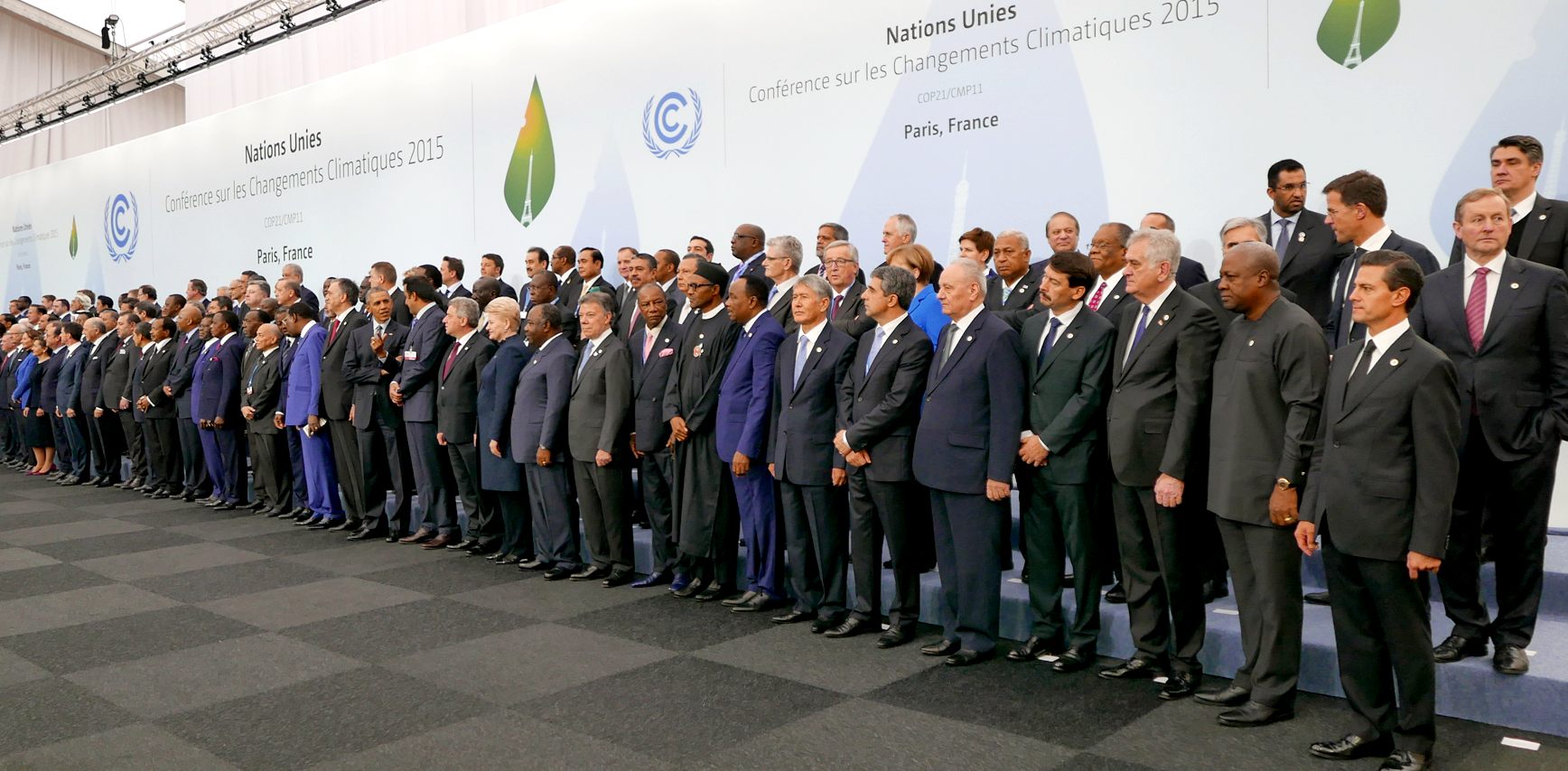 COP THAT - The United Nations Climate Change Conferences are yearly conferences held in the framework of the United Nations Framework Convention on Climate Change (UNFCCC). They serve as the formal meeting of the UNFCCC Parties (Conference of the Parties, COP) to assess progress in dealing with climate change, and beginning in the mid-1990s, to negotiate the Kyoto Protocol to establish legally binding obligations for developed countries to reduce their greenhouse gas emissions. From 2005 the Conferences have also served as the "Conference of the Parties Serving as the Meeting of Parties to the Kyoto Protocol" (CMP); also parties to the Convention that are not parties to the Protocol can participate in Protocol-related meetings as observers. From 2011 the meetings have also been used to negotiate the Paris Agreement as part of the Durban platform activities until its conclusion in 2015, which created a general path towards climate action. The first UN Climate Change Conference was held in 1995 in Berlin.
2009: COP 15/CMP 5, Copenhagen, Denmark

COP 15 took place in Copenhagen, Denmark, on 7–18 December 2009. The overall goal for the COP 15/CMP 5 United Nations Climate Change Conference in Denmark was to establish an ambitious global climate agreement for the period from 2012 when the first commitment period under the Kyoto Protocol expires. However, on 14 November 2009, the New York Times announced that "President Obama and other world leaders have decided to put off the difficult task of reaching a climate change agreement... agreeing instead to make it the mission of the Copenhagen conference to reach a less specific "politically binding" agreement that would punt the most difficult issues into the future". Ministers and officials from 192 countries took part in the Copenhagen meeting and in addition there were participants from a large number of civil society organizations. As many Annex 1 industrialized countries are now reluctant to fulfill commitments under the Kyoto Protocol, a large part of the diplomatic work that lays the foundation for a post-Kyoto agreement was undertaken up to the COP15.

The conference did not achieve a binding agreement for long-term action. A 13-paragraph 'political accord' was negotiated by approximately 25 parties including US and China, but it was only 'noted' by the COP as it is considered an external document, not negotiated within the UNFCCC process. The accord was notable in that it referred to a collective commitment by developed countries for new and additional resources, including forestry and investments through international institutions, that will approach USD 30 billion for the period 2010–2012. Longer-term options on climate financing mentioned in the accord are being discussed within the UN Secretary General's High Level Advisory Group on Climate Financing, which is due to report in November 2010. The negotiations on extending the Kyoto Protocol had unresolved issues as did the negotiations on a framework for long-term cooperative action. The working groups on these tracks to the negotiations are now due to report to COP 16 and CMP 6 in Mexico.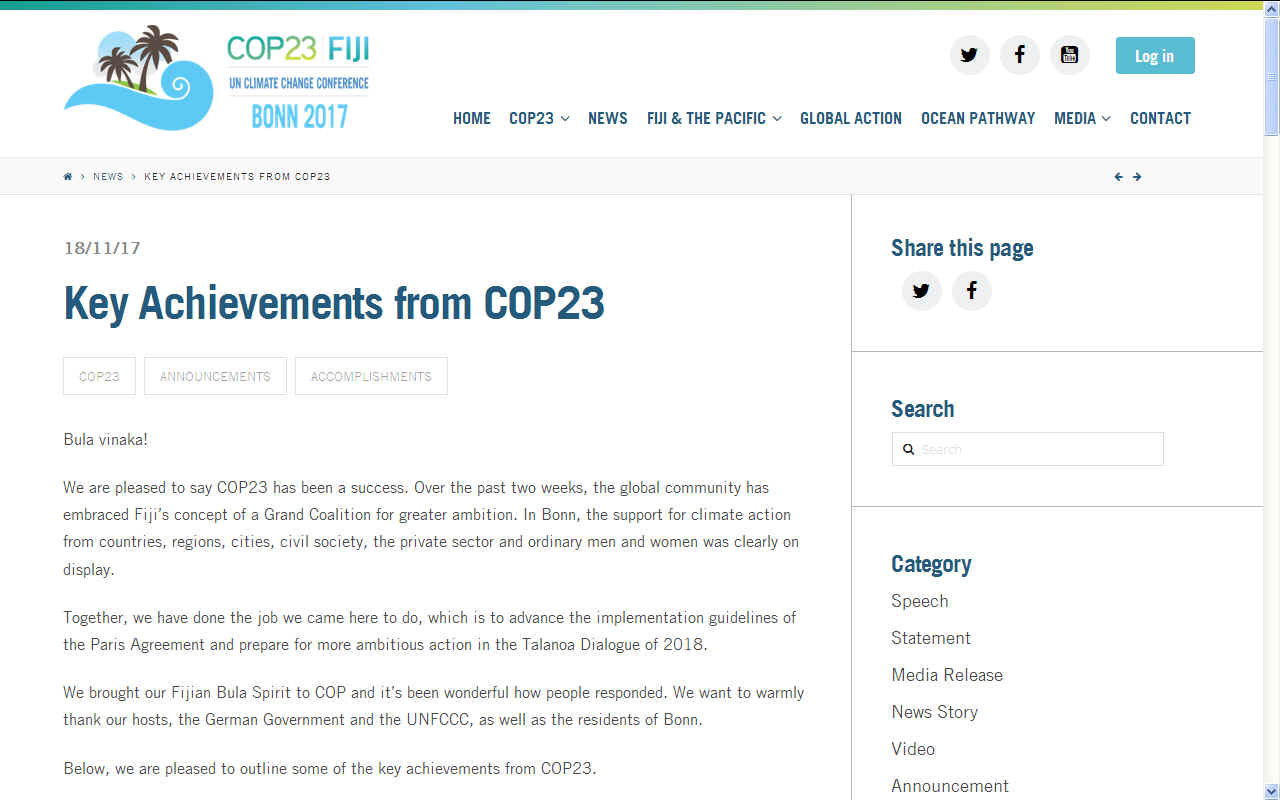 1995 COP 1, BERLIN, GERMANY
1996 COP 2, GENEVA, SWITZERLAND
1997 COP 3, KYOTO, JAPAN
1998 COP 4, BUENOS AIRES, ARGENTINA
1999 COP 5, BONN, GERMANY
2000:COP 6, THE HAGUE, NETHERLANDS
2001 COP 7, MARRAKECH, MOROCCO
2002 COP 8, NEW DELHI, INDIA
2003 COP 9, MILAN, ITALY
2004 COP 10, BUENOS AIRES, ARGENTINA
2005 COP 11/CMP 1, MONTREAL, CANADA
2006 COP 12/CMP 2, NAIROBI, KENYA
2007 COP 13/CMP 3, BALI, INDONESIA
2008 COP 14/CMP 4, POZNAN, POLAND
2009 COP 15/CMP 5, COPENHAGEN, DENMARK
2010 COP 16/CMP 6, CANCUN, MEXICO
2011 COP 17/CMP 7, DURBAN, SOUTH AFRICA
2012 COP 18/CMP 8, DOHA, QATAR
2013 COP 19/CMP 9, WARSAW, POLAND
2014 COP 20/CMP 10, LIMA, PERU
2015 COP 21/CMP 11, Paris, France
2016 COP 22/CMP 12/CMA 1, Marrakech, Morocco
2017 COP 23/CMP 13/CMA 2, Bonn, Germany
2018 COP 24/CMP 14/CMA 3, Katowice, Poland
2019 COP 25/CMP 15/CMA 4 TBA
CONTACTS
The UNFCCC secretariat is located at two different locations.
Main office
UNFCCC secretariat
UN Campus
Platz der Vereinten Nationen 1
53113 Bonn
Germany

Haus Carstanjen Office
Martin-Luther-King-Strasse 8
53175 Bonn
Germany

Mailing address
UNFCCC secretariat
P.O. Box 260124
D-53153 Bonn
Germany

Phone: (49-228) 815-1000
Fax: (49-228) 815-1999
Web: http://unfccc.int

info@climateactionprogramme.org
http://www.climateactionprogramme.org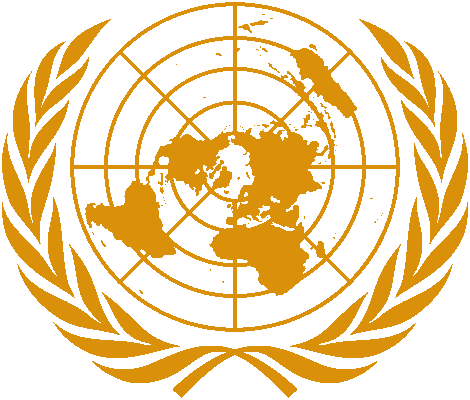 LINKS & REFERENCE
https://en.wikipedia.org/wiki/United_Nations_Climate_Change_conference
http://www.climateactionprogramme.org
http://www.cop-23.org/
https://www.cop23.de/en/
This website is provided on a free basis as a public information service. copyright © Cleaner Oceans Foundation Ltd (COFL) (Company No: 4674774) 2017. Solar Studios, BN271RF, United Kingdom. COFL is a charity without share capital. The names AmphiMax™, RiverVax™ and SeaVax™ are trade names used under license by COF in connection with their 'Feed The World' ocean cleaning sustainability campaign.