JULES VERNE TROPHY
ABOUT - ATLANTIC - CIRCUMNAVIGATION - CLIMATE - NATIONS - HYDROGEN - OCEAN PLASTIC
PLEASE USE OUR A-Z INDEX TO NAVIGATE THIS SITE WHERE PAGE LINKS MAY LEAD TO EXTERNAL SITES, or: HOME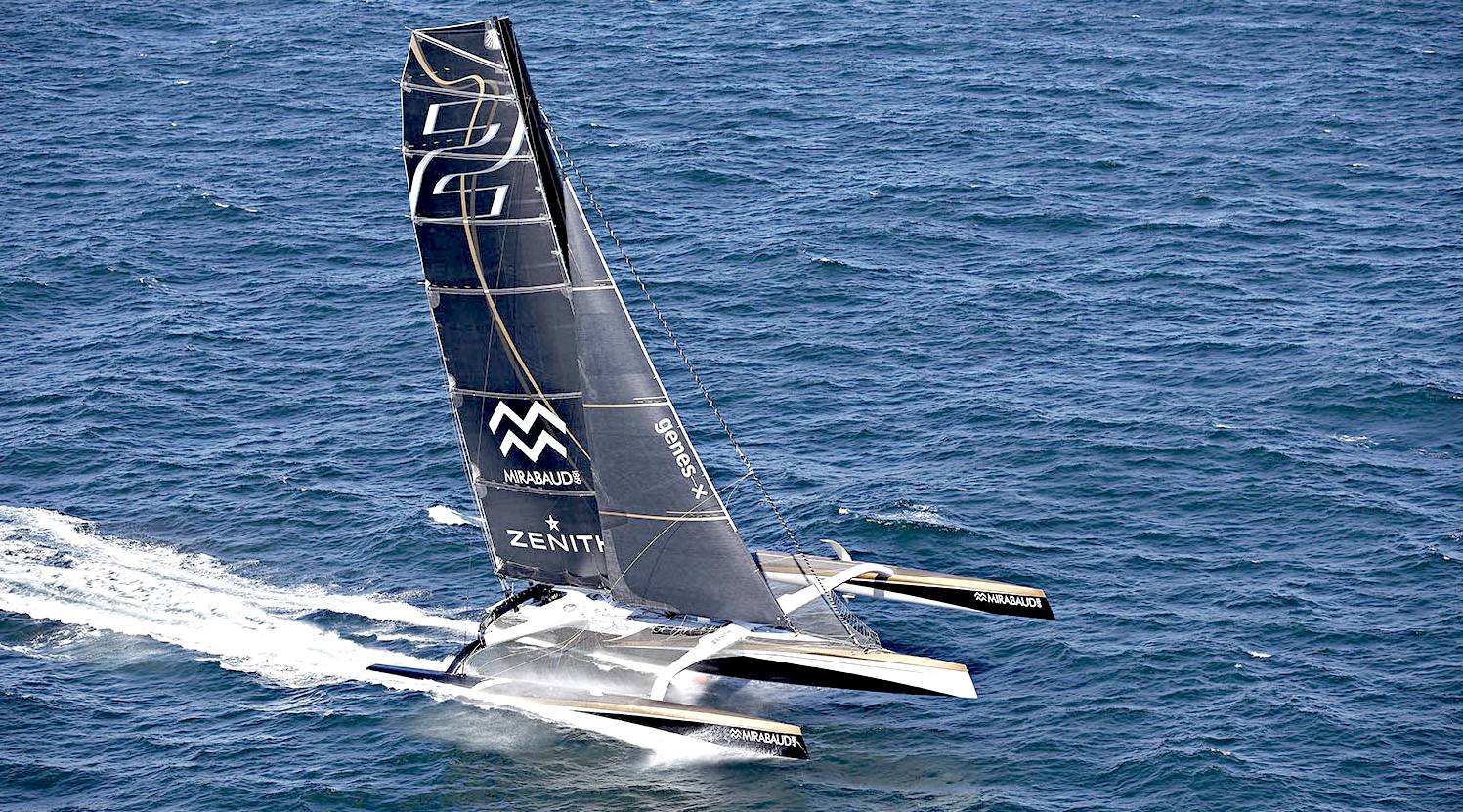 JULES VERNE TROPHY
Since 1985, the sailing world has enjoyed competing in yacht races around the world in under 80 days, under the banner of a 'Jules Verne Trophée.' This is a splendid series of sail powered ocean events attracting 13 entries to 2021, now knocking on the door of under 40 days, with the advent of carbon fibre and hydrofoils.
The original idea for the French competition has been attributed to Yves Le Cornec in 1985. The rules were defined in 1990. A committee was subsequently put in place to guarantee respect of the rules and fair play. This committee included Peter Blake, Florence Arthaud, Jean François Coste, Yvon Fauconnier, Gabrie Guilly, Robin Knox-Johnston, Titouan Lamazou, Yves Le Cornec, Bruno Peyron, Olivier de Kersauson, and Didier Ragot.

While the current holder of the trophy, Francis Joyon, also holds the around the world sailing record, this has not always been the case. In 2004 Steve Fossett broke the world record with the catamaran Cheyenne but was not awarded the trophy. The winner of the trophy in 2004 was Olivier de Kersauson on Geronimo, with a time which was five days slower than Fossett's world sailing record.
In essence, the rules for the Jules Verne Trophy are to navigate the fastest time around the world using any type of sail propelled yacht with no restrictions on the size of the crew, starting and finishing from the exact line between the Le Créac'h Lighthouse off the tip of Brittany and the Lizard Point in Cornwall.
It event was first won in 1993 by Bruno Peyron. All nine winners have been either catamarans or trimarans, the current trend being for large trimarans. The current challenge is to beat the record time of 40 days 23 hours 30 minutes and 30 seconds set by Francis Joyon and crew on the 31.5m IDEC Sport in 2017.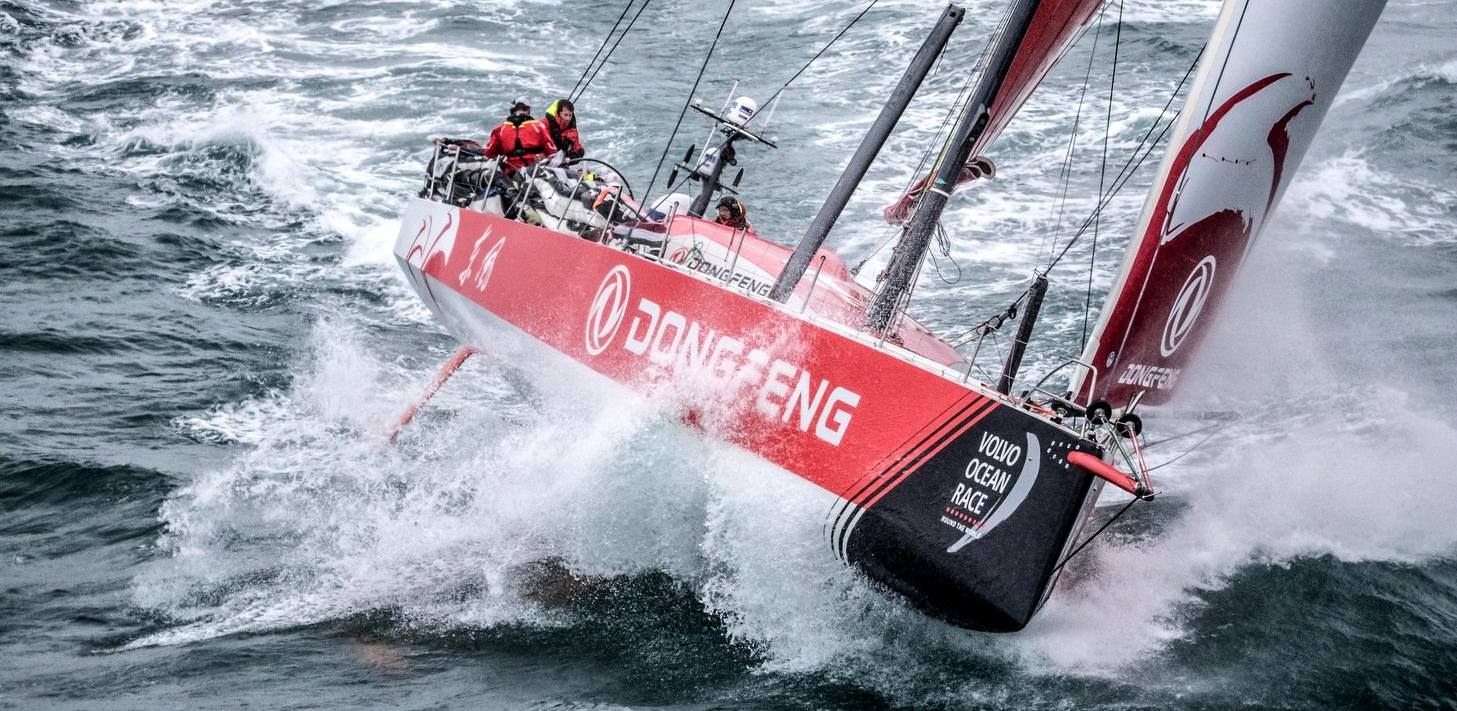 NEW HYDROGEN EVENT: WORLD HYDROGEN CHALLENGE
In The Mysterious Island, Jules Verne wrote of a world where:
"Water will one day be employed as fuel, that hydrogen and oxygen which constitute it, used singly or together, will furnish an inexhaustible source of heat and light, of an intensity of which coal is not capable."
Apart from his predictions as to technology advancement, Jules Verne was a practical sailor and world globetrotter, such travels providing the fuel for his writings.
In July 2021, the Cleaner Ocean Foundation established the 'Jules Verne Hydrogen Trophy', in celebration of the great writer's 1874 prediction and upcoming 150th anniversary. Hydrogen as a fuel for ocean voyages is a brand-new and untested technology worthy of the name, and in our view, inspirational, for the next generation of motor yachting adventurers, looking to support the transition from traditional polluting bunker fuels to sustainable energy, in the quest for a truly circular, blue economy.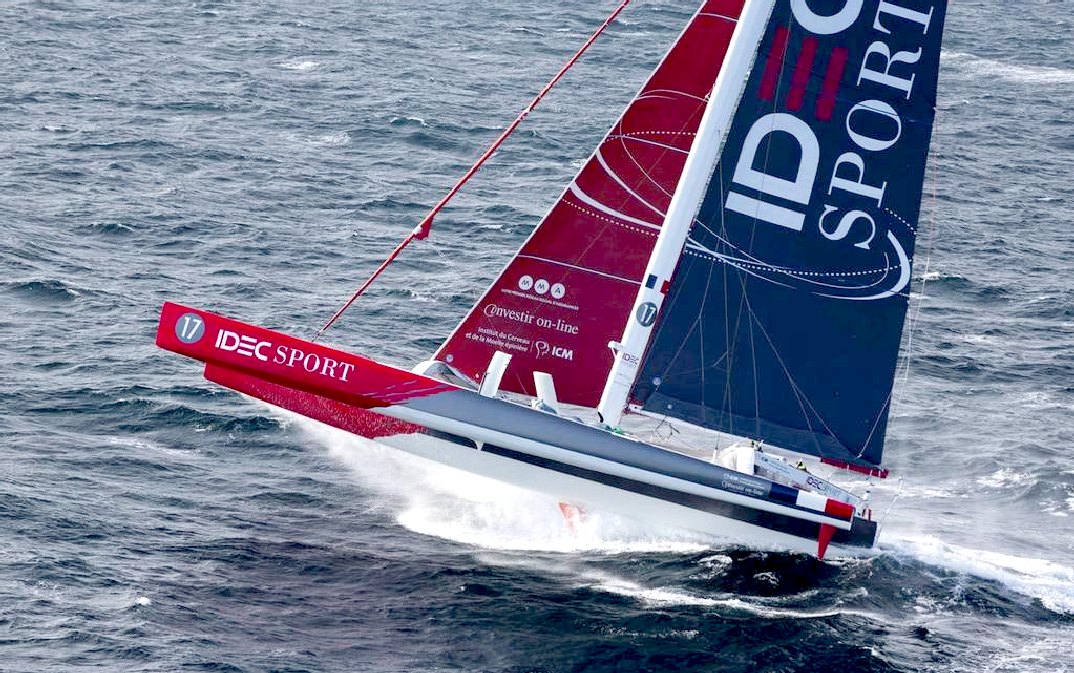 LIST OF TROPHY HOLDERS (SAILING):

2017 – Francis Joyon / IDEC SPORT (31.5m) – 40:23:30:30
2012 – Loïck Peyron / Banque Populaire V (40m) – 45:13:42:53
2010 – Franck Cammas / Groupama 3 (31.5m) – 48:07:44:52
2005 – Bruno Peyron / Orange II (36.8m) – 50:16:20:04
2004 – Olivier De Kersauson / Geronimo (33.8m) – 63:13:59:46
2002 – Bruno Peyron / Orange (32.8m) – 64:08:37:24
1997 – Olivier De Kersauson / Sport-Elec (27.3m) – 71:14:22:08
1994 – Peter Blake, Robin Knox-Johnston / Enza New Zealand (28m) – 74:22:17:22
1993 – Bruno Peyron / Commodore Explorer (28m) – 79:06:15:56
LIST OF (SAILING) ATTEMPTS:
2021 - Charles Caudrelier / Gitana Team 1st attempt - Maxi Edmond de Rothschild & Franck Cammas
2020 - Thomas Coville / Sodebo Ultim 3 1st attempt - foiling trimaran
2019, 2015 - Yann Guichard / 3 attempts
2015 - Dona Bertarelli & Yann Guichard / 1 attempt
2011 - Pascal Bidégorry / 1st attempt
2003 - Ellen MacArthur / 1 attempt
1998 - Tracy Edwards / 1 attempt
LINKS & REFERENCE
http://jules-verne.org/
https://www.americascup.com/
https://www.clipperroundtheworld.com/
https://www.vendeeglobe.org/en
https://www.routedurhum.com/fr
https://goldengloberace.com/
https://www.volvooceanrace.com/en/home.html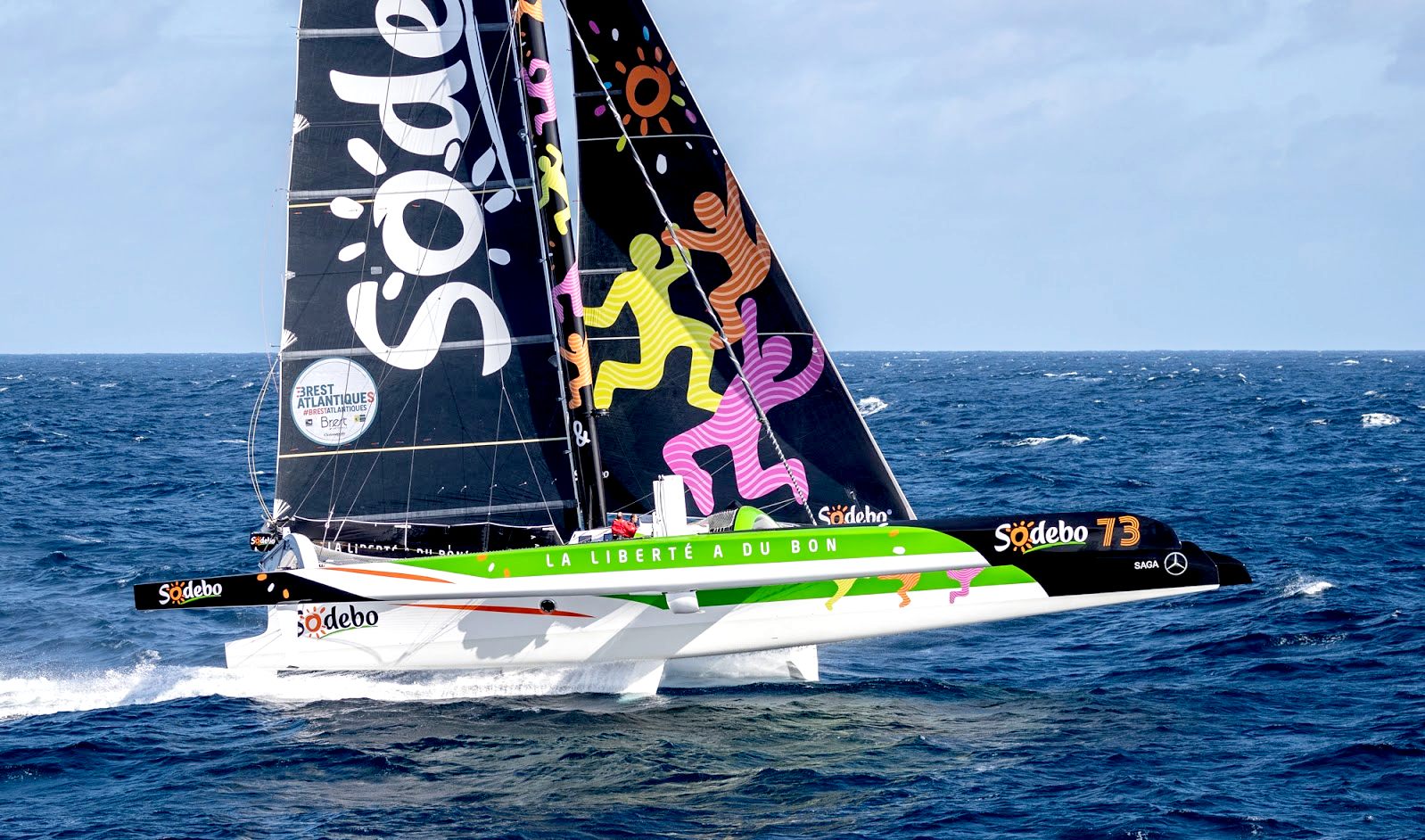 This website is provided on a free basis as a public information service. Copyright © Cleaner Oceans Foundation Ltd (COFL) (Company No: 4674774) 2021. Solar Studios, BN271RF, United Kingdom. COFL is a charity without share capital.