MECAL - MARINE CONSULTANTS
ABOUT - CLIMATE CHANGE A TO Z - CONTACTS - DONATE - FOUNDATION - HOME - OCEAN PLASTIC A TO Z
Please use our A-Z INDEX to navigate this site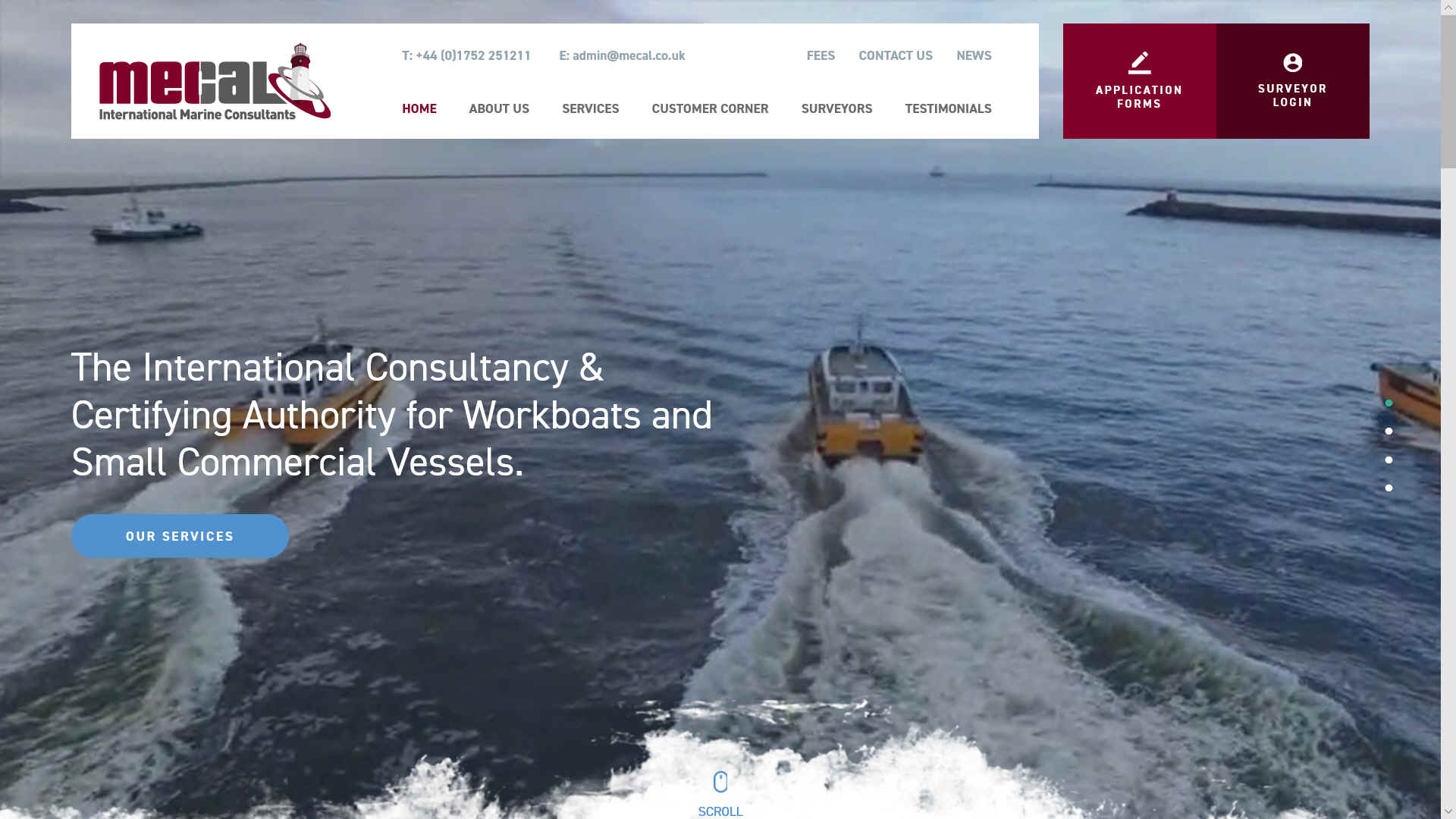 ...
MECAL is a leading UK Certifying Authority for the survey and certification of commercial sailing & motor vessels & workboats up to 24M Load Line Length

They have delegation from the majority of British Red Ensign Group Countries to apply the codes to vessels registered in their domain.

Mecal originated from the Institute of Marine Engineering, Science & Technology. Their surveyors & naval architects are qualified up to the highest professional level.

hey understand the small commercial vessel & workboat sector & their surveyors are trained & experienced to apply regulations in a sensible & pragmatic way & are encouraged to engage with their clients to offer advice as well as apply the legal requirements in the way that they should be.

Mecal have been a leading member of all the small commercial vessel & workboat code MCA working groups over the last 25 years & played a significant part in the drafting & application of those codes.

All surveys are controlled & monitored from their HQ Technical Department to ensure consistency of application of code requirements irrespective of location of the vessel & choice of surveyor. They also provide clients with technical specifications & detailed guidance on all aspects of the codes to enable preparation for survey & to avoid unnecessary wasting of survey time & revisits, thus assisting the client to control costs.

Mecal have the capability to advise on all aspects of marine legislation & to carry out vessel assessments to any recognised national or international standard

Sail/Motor

Sailing & Motor charter vessels are covered by the original Blue, yellow, red codes which are still in force, plus the later standard MGN280 which provides an updated alternative technical standard.

Offshore renewable Sector

Mecal has been at the forefront of the rapidly developing offshore renewable energy sector.
We were closely involved in drafting the rules for offshore energy support vessels in the Workboat Code & can offer consultancy, surveys & certification for all aspects of this specialised & rapidly advancing area.

Workboats

Mecal have a special interest in workboats. They were one of the main contributors to the drafting of the Industry Standard Technical Working Group & the later Workboat Code Edition 2.
They are also on the 500GT Working Group which will extend their capabilities beyond 24M up to 500GT for workboats & cargo vessels operating in UK waters.

Mecal is also assisting the MCA in developing regulations in the emerging autonomous vessel sector Jersey >15M Fishing Vessels.

Mecal has delegation from Jersey Flag Administration to survey & certificate the largest of the Jersey fishing fleet.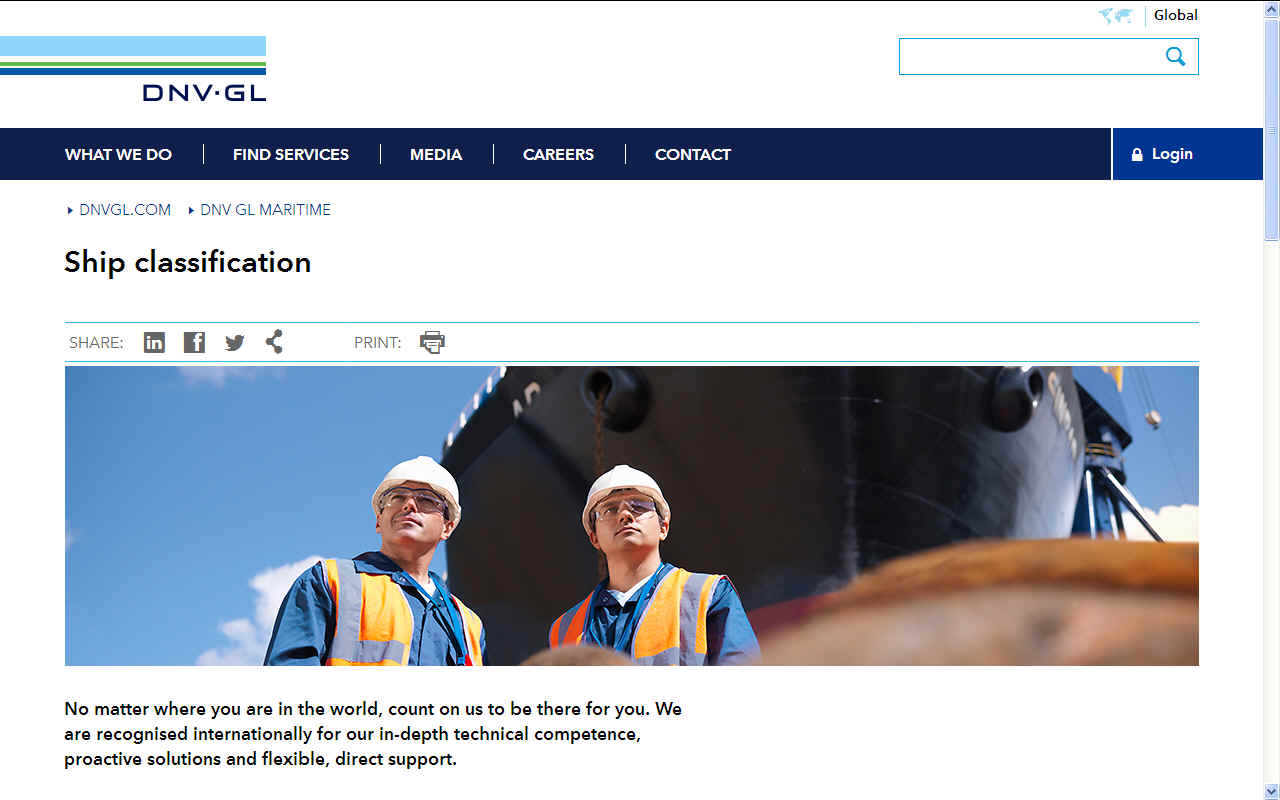 DNV-GL - Claim to be proactive and flexible. They have in the past encouraged innovation in terms of clean energy for shipping.
TEMPORARY CLASSIFICATION
In naval terms, vessels are sometimes launched with a temporary designation and reclassified once their capability is determined. Hull classification varies from country to country. There is no international agreement as to class.
A heavily modified or re-purposed ship may receive new symbols and classification, and either retain the hull number or receive a new one. The system of naval symbols has changed a number of times since it was introduced in 1907, and for this reason ships' symbols sometimes change without any physical alterations to a ship.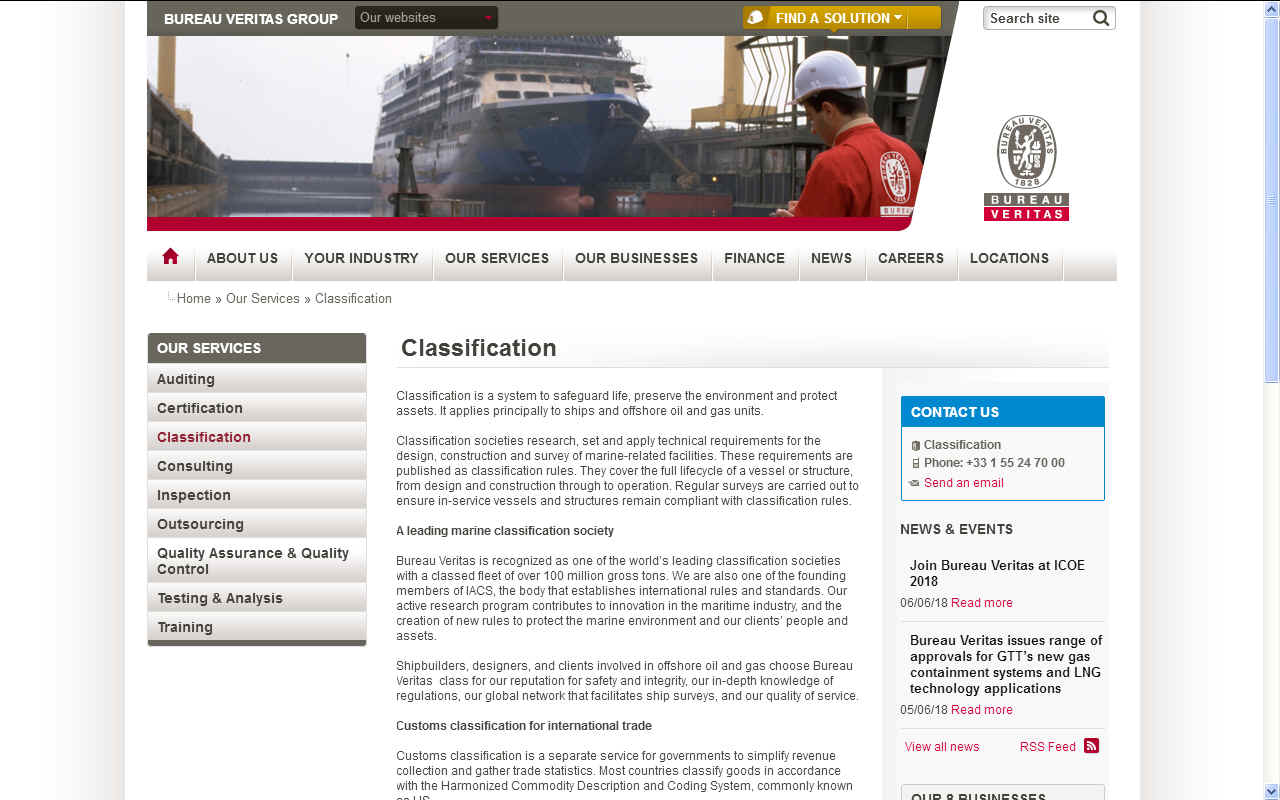 BUREAU VERITAS - Classification is a system to safeguard life, preserve the environment and protect assets. It applies principally to ships and offshore oil and gas units.

Classification societies research, set and apply technical requirements for the design, construction and survey of marine-related facilities. These requirements are published as classification rules. They cover the full lifecycle of a vessel or structure, from design and construction through to operation. Regular surveys are carried out to ensure in-service vessels and structures remain compliant with classification rules.
NOAA: NATIONAL OCEANIC & ATMOSPHERIC ADMINISTRATION HULL CODES

R: Research ships, including oceanographic and fisheries research ships
S: Survey ships, including hydrographic survey ships
O: Oceanographic
AGE: General Purpose Experimental Ship (AGE = Auxiliary General Experimental)
AGOR: Oceanographic Research Ship
AGOS: Ocean Surveillance Ship
LCP: Landing Craft, Personnel

A Research Vessel (RV or R/V) is a ship or boat designed, modified, or equipped to carry out research at sea. Research vessels carry out a number of roles. Some of these roles can be combined into a single vessel but others require a dedicated vessel.
Prototype SeaVax vessels will be experimental, conducting oceanographic research and surveillance generally. The object is to refine and prove the ocean cleaning concept, that also involves avoiding plankton, fish and marine mammals selectively. it may then be appropriate to assign such craft the AGE or RV code to include: O, where the vessel is a blue water, endurance machine. Hence: ORV. But where solar and wind power is a factor in the experimental stages: AGE. Clearly, the classification will change once the experimental stages are passed and ocean cleaning operations begin.

Hull code letters may be paired with a three-digit number. The first digit of the number is determined by the ship's "power tonnage," defined as the sum of its shaft horsepower and gross international tonnage, as follows:

If the power tonnage is 5,501 through 9,000, the first digit is "1".
If the power tonnage 3,501 through 5,500, the first digit is "2."
If the power tonnage is 2,001 through 3,500, the first digit is "3."
If the power tonnage is 1,001 through 2,000, the first digit is "4."
If the power tonnage is 501 through 1,000, the first digit is "5."
If the power tonnage is 500 or less and the ship is at least 65 feet (19.8 meters) long, the first digit is "6."

The second and third digits are assigned to create a unique three-digit hull number. Where SeaVax is significantly less than 500 in power/tonnage terms and may be more than 19.8 meters on the waterline, a "6" may be assigned. Where the prototype envisaged is less than 19 meters, hence no number would be included.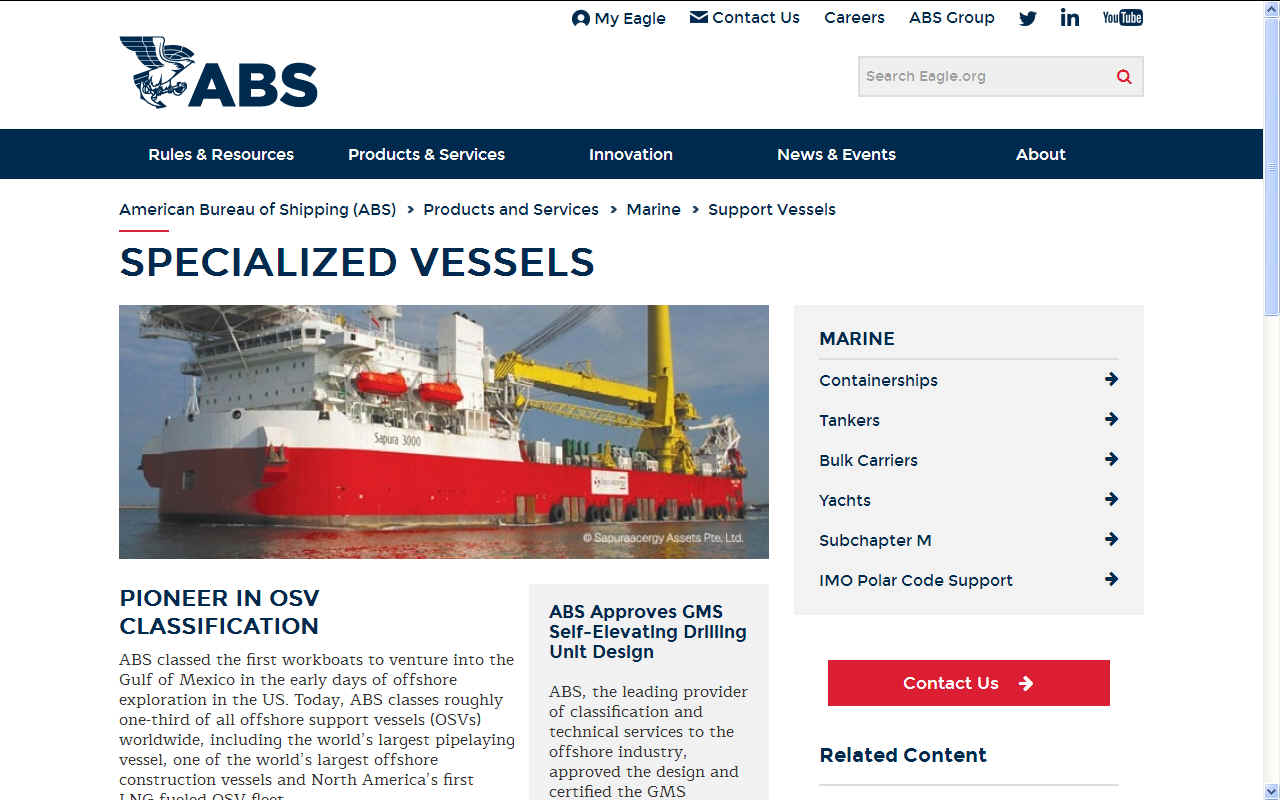 AMERICAN BUREAU SHIIPING - The heart of their classification organization, ABS Rules & Guides are derived from principles of naval architecture, marine engineering and related disciplines.

Currently, ABS has more than 200 Rules, Guides and Guidance Notes available for download or purchase through the online catalog. You can search the complete current collection of ABS Rules & Guides in their database, or for older publications, search their archived database of ABS Rules & Guides.
CLASSIFICATION SOCIETIES
Currently, more than 50 organizations worldwide describe their activities as including marine classification, some of which are listed below. Twelve of these are members of the International Association of Classification Societies. The largest are DNV GL, the American Bureau of Shipping, Nippon Kaiji Kyokai (ClassNK) and Lloyd's Register. Classification societies employ ship surveyors, material engineers, piping engineers, mechanical engineers and electrical engineers, often located at ports and office buildings around the world.

Marine vessels and structures are classified according to the soundness of their structure and design for the purpose of the vessel. The classification rules are designed to ensure an acceptable degree of stability, safety, environmental impact, etc.

100 = suitable for seagoing service,
A = constructed or accepted into Lloyd's Register class and maintained in good and efficient condition, and
1 = good and efficient anchoring and mooring equipment.
MECAL CONTACTS
Mecal Ltd, Suite 4
Endeavour House,
Oceansgate, Devonport
Plymouth
Devon, PL1 4RW
Tel: +44 (0)1752 251211
Fax: +44 (0)1752 227398

Email: admin@mecal.co.uk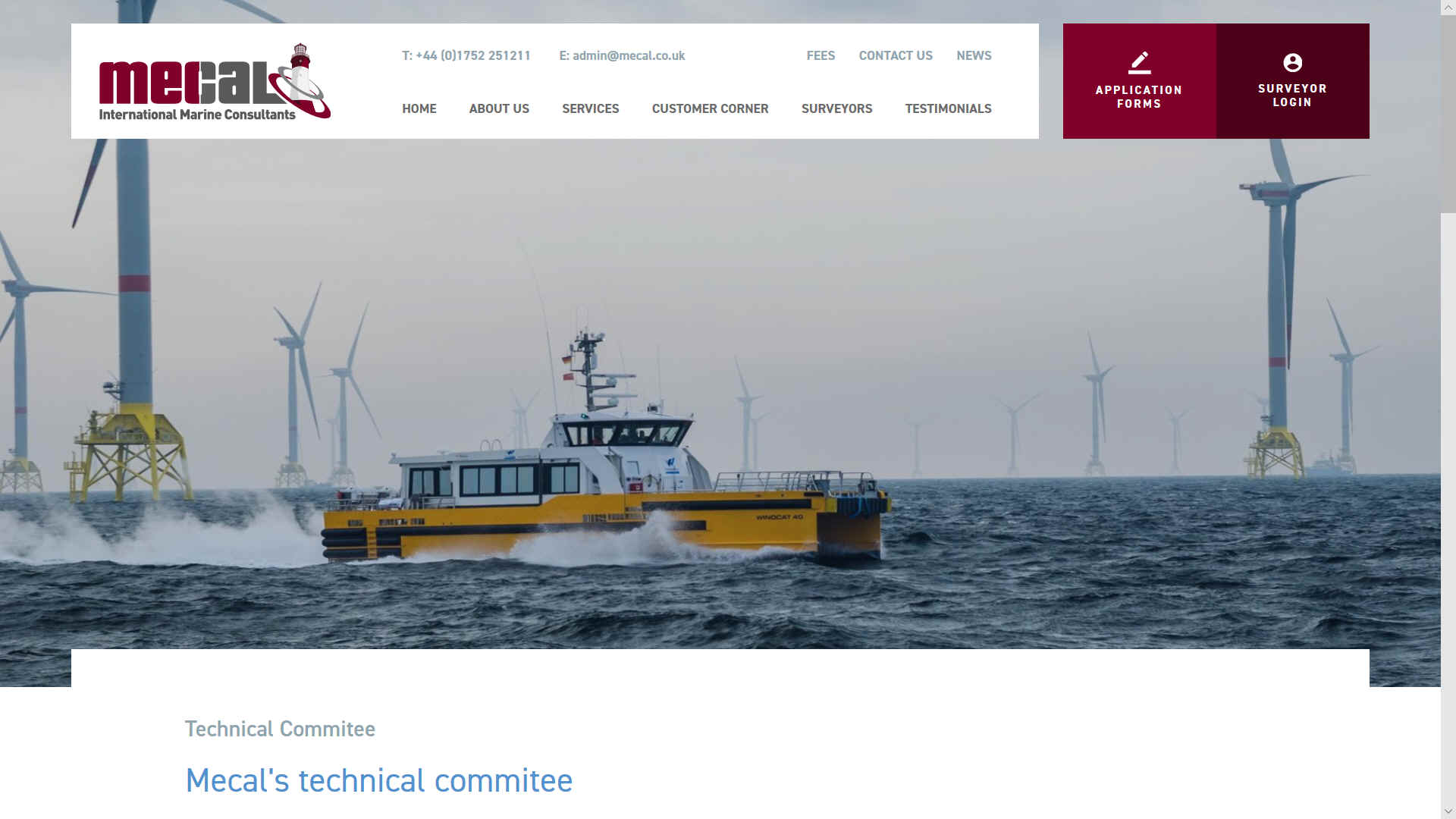 INSURANCE
Classification societies exist in the shipping industry for insurance purposes to provide a uniform worldwide standard, but why is this needed in yachts where a normal surveyor could provide much the same service at far lower cost? For one thing, yachts have become small ships with all the myriad systems and complexities that would be beyond the grasp of any single surveyor and, second, with the growing variety of materials and techniques, the societies provide an information service that shares the success of certain methods and remembers the failures of others.

ABS - AMERICAN BUREAU OF SHIPPING
LINKS & REFERENCES
https://mecal.co.uk/
This website is provided on a free basis as a public information service. Copyright © Cleaner Oceans Foundation Ltd (COFL) (Company No: 4674774) 2020. Solar Studios, BN271RF, United Kingdom. COFL is a charity without share capital. The names Amphimax™, RiverVax™ and SeaVax™ are trademarks.