DNV GL
ABOUT - CLIMATE CHANGE A-Z - CONTACTS - DONATE - FERRIES - FOUNDATION - HOME - HYDROGEN - OCEAN PLASTIC A-Z
Please use our A-Z INDEX to navigate this site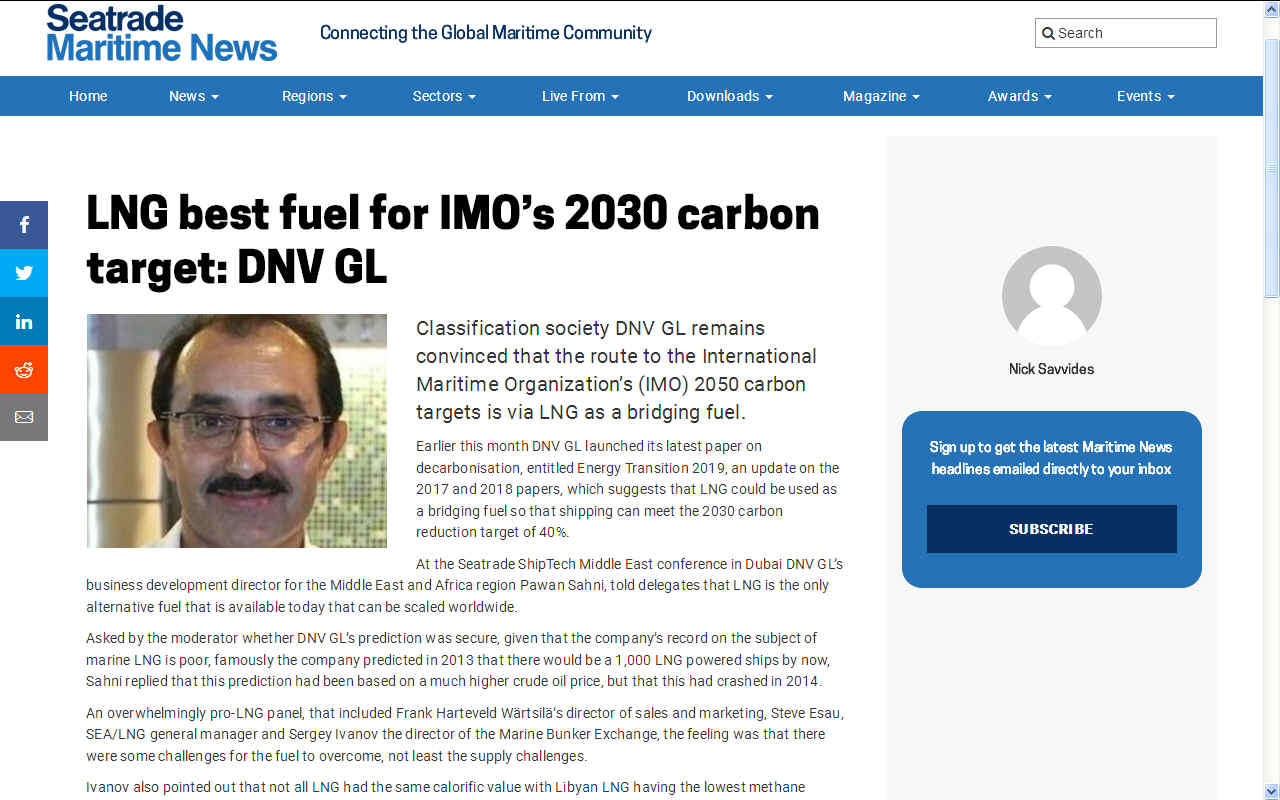 HYDROGEN
DNV GL published their first rules for fuel cells in ships several years ago, based on experience gained in the recently completed FellowSHIP project. An updated version was launched in January 2018. The rules are linked to relevant codes and standards for other industries with a longer hydrogen history. "There are still regulatory gaps related to the storage of hydrogen, but the International Code of Safety for Ships using Gases or other Low-flashpoint Fuels (IGF Code) that entered into force in January 2017 was an important milestone, as it is a mandatory code," says Gerd Petra Haugom, Principal Consultant, Environmental Advisory at DNV GL – Maritime.

The IGF Code opens up for applying a specifically defined "Alternative Design Approach" for approval of hydrogen fuel storage and fuel supply systems. The experiences gained with LNG and other low-flashpoint fuels provide valuable insights into the process of obtaining the approvals required before new hydrogen ships can receive approval from the NMA.

DNV GL has also worked closely with the European Maritime Safety Agency on the EMSA Study on the Use of Fuel Cells in Shipping, under the agreement of the European Commission and in support of EU Member States. According to EMSA, the study includes a technology and regulatory review, identifying gaps to be closed, the selection of the most promising fuel cell technologies for shipping, and a generic safety assessment where the selected technologies are evaluated according to risk and safety aspects in generic ship design applications.
LNG
Classification society DNV GL remains convinced that the route to the International Maritime Organization's (IMO) 2050 carbon targets is via LNG as a bridging fuel.

Earlier this month DNV GL launched its latest paper on decarbonisation, entitled Energy Transition 2019, an update on the 2017 and 2018 papers, which suggests that LNG could be used as a bridging fuel so that shipping can meet the 2030 carbon reduction target of 40%.

At the Seatrade ShipTech Middle East conference in Dubai DNV GL's business development director for the Middle East and Africa region Pawan Sahni, told delegates that LNG is the only alternative fuel that is available today that can be scaled worldwide.

Asked by the moderator whether DNV GL's prediction was secure, given that the company's record on the subject of marine LNG is poor, famously the company predicted in 2013 that there would be a 1,000 LNG powered ships by now, Sahni replied that this prediction had been based on a much higher crude oil price, but that this had crashed in 2014.

An overwhelmingly pro-LNG panel, that included Frank Harteveld Wärtsilä's director of sales and marketing, Steve Esau, SEA/LNG general manager and Sergey Ivanov the director of the Marine Bunker Exchange, the feeling was that there were some challenges for the fuel to overcome, not least the supply challenges.

Ivanov also pointed out that not all LNG had the same calorific value with Libyan LNG having the lowest methane number. The methane number of LNG is described by Clark Energy as, "A product of the different constituent gases within the natural gas, particularly the proportions of methane, ethane, propane and butane."

The higher the methane number the larger the hydrogen component of the gas, and the less likely it is to create a knock from the engine. Knock is caused by the auto-ignition of unburnt gas in the engine cylinder of spark ignition engines. As the fuel burns at the wrong part of the cycle it creates an engine knock which can damage parts of the engine.

Libyan LNG has a methane number of 82 while many other regions will see significantly higher methane numbers in the 90's.

"Shipowners must be active and ask LNG suppliers to be more transparent," said Ivanov.

Meanwhile, Harteveld argued that bio-LNG, created from treating any kind of waste and blended with more sustainable fuels could be a route to meeting the IMO's 2050 target of a 50% reduction in greenhouse gases by 2050, based on 2008 statistics.

"There is still room for LNG in 2050, the IMO targets do not go to zero, the target will be around 550 million tonnes of carbon and with bio-LNG it will get you there," said Harteveld.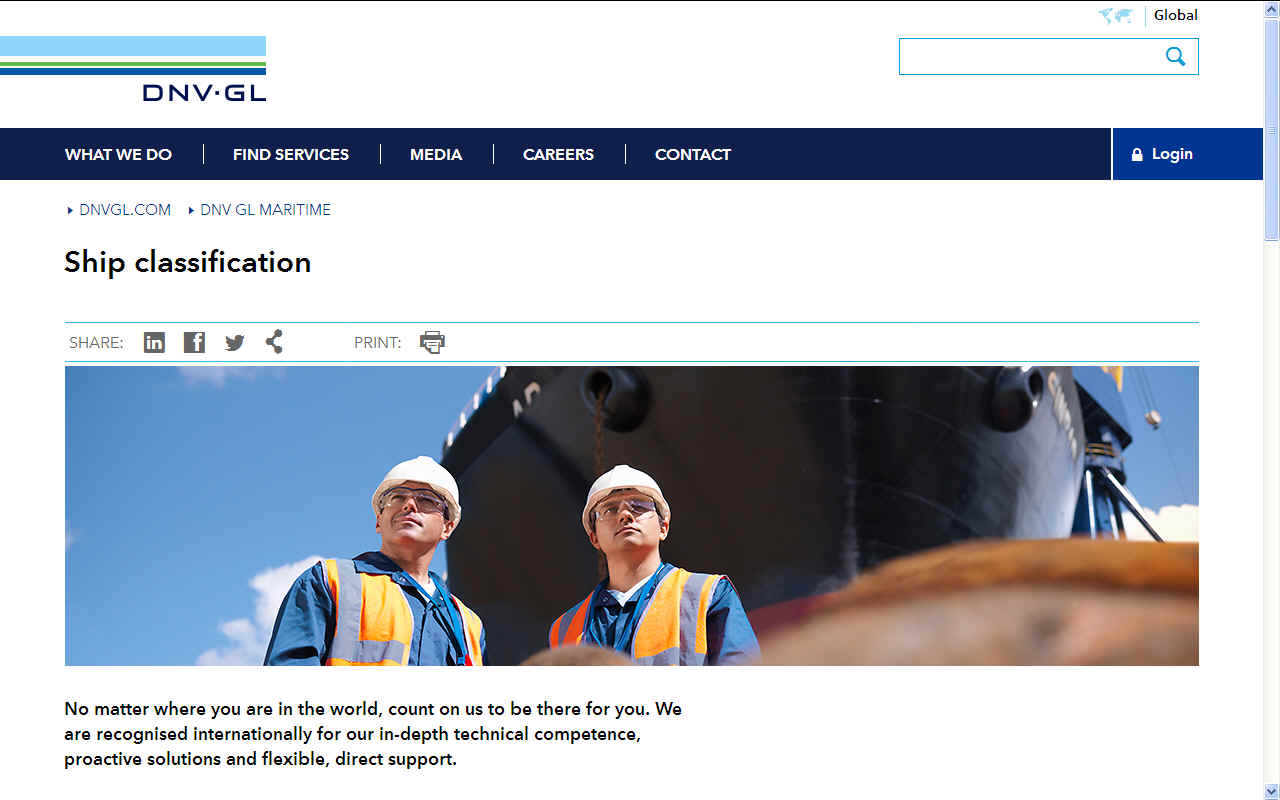 DNV-GL - Claim to be proactive and flexible. They have in the past encouraged innovation in terms of clean energy for shipping.
TEMPORARY CLASSIFICATION
In naval terms, vessels are sometimes launched with a temporary designation and reclassified once their capability is determined. Hull classification varies from country to country. There is no international agreement as to class.
A heavily modified or re-purposed ship may receive new symbols and classification, and either retain the hull number or receive a new one. The system of naval symbols has changed a number of times since it was introduced in 1907, and for this reason ships' symbols sometimes change without any physical alterations to a ship.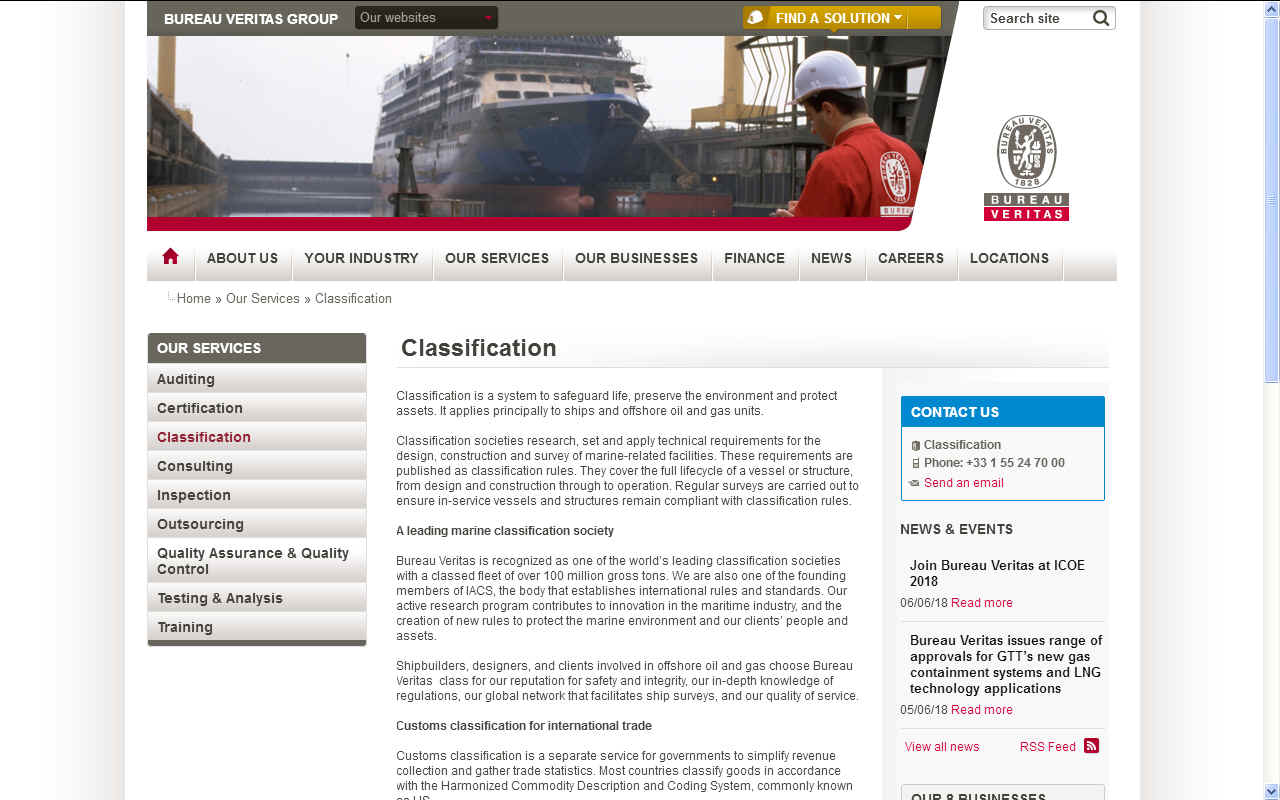 BUREAU VERITAS - Classification is a system to safeguard life, preserve the environment and protect assets. It applies principally to ships and offshore oil and gas units.

Classification societies research, set and apply technical requirements for the design, construction and survey of marine-related facilities. These requirements are published as classification rules. They cover the full lifecycle of a vessel or structure, from design and construction through to operation. Regular surveys are carried out to ensure in-service vessels and structures remain compliant with classification rules.
NOAA: NATIONAL OCEANIC & ATMOSPHERIC ADMINISTRATION HULL CODES

R: Research ships, including oceanographic and fisheries research ships
S: Survey ships, including hydrographic survey ships
O: Oceanographic
AGE: General Purpose Experimental Ship (AGE = Auxiliary General Experimental)
AGOR: Oceanographic Research Ship
AGOS: Ocean Surveillance Ship
LCP: Landing Craft, Personnel

A Research Vessel (RV or R/V) is a ship or boat designed, modified, or equipped to carry out research at sea. Research vessels carry out a number of roles. Some of these roles can be combined into a single vessel but others require a dedicated vessel.
Prototype SeaVax vessels will be experimental, conducting oceanographic research and surveillance generally. The object is to refine and prove the ocean cleaning concept, that also involves avoiding plankton, fish and marine mammals selectively. it may then be appropriate to assign such craft the AGE or RV code to include: O, where the vessel is a blue water, endurance machine. Hence: ORV. But where solar and wind power is a factor in the experimental stages: AGE. Clearly, the classification will change once the experimental stages are passed and ocean cleaning operations begin.

Hull code letters may be paired with a three-digit number. The first digit of the number is determined by the ship's "power tonnage," defined as the sum of its shaft horsepower and gross international tonnage, as follows:

If the power tonnage is 5,501 through 9,000, the first digit is "1".
If the power tonnage 3,501 through 5,500, the first digit is "2."
If the power tonnage is 2,001 through 3,500, the first digit is "3."
If the power tonnage is 1,001 through 2,000, the first digit is "4."
If the power tonnage is 501 through 1,000, the first digit is "5."
If the power tonnage is 500 or less and the ship is at least 65 feet (19.8 meters) long, the first digit is "6."

The second and third digits are assigned to create a unique three-digit hull number. Where SeaVax is significantly less than 500 in power/tonnage terms and may be more than 19.8 meters on the waterline, a "6" may be assigned. Where the prototype envisaged is less than 19 meters, hence no number would be included.
VESSEL CLASSIFICATION 100-A-1 LLOYDS REGISTER

Classification, is the endorsement by a classification society which is awarded once a ship meets a minimum standard in design, quality of construction. A vessel is classed in this way for a definite period of years, and on its expiry it must be resurveyed if its owners wish it to retain its original classification.
Classification is then time related, it expiring, regardless of the fact that the vessel has not changed physically.
After any accident such as a fire, a ship has to be resurveyed to establish its classification. The advantages for a ship owner to have their vessels classified and to keep them 'in class' are numerous, as the construction and maintenance of a ship up to the standard required is mandatory for almost all insurance, chartering, financing, and so on, and also for the issue of statutory certificates required by international conventions such as SOLAS.
In view of the specialist function of SeaVax and the not-for-profit motives, it may benefit any international alliance to provide specialist surveys and insurance to reduce the operational overheads and streamline missions.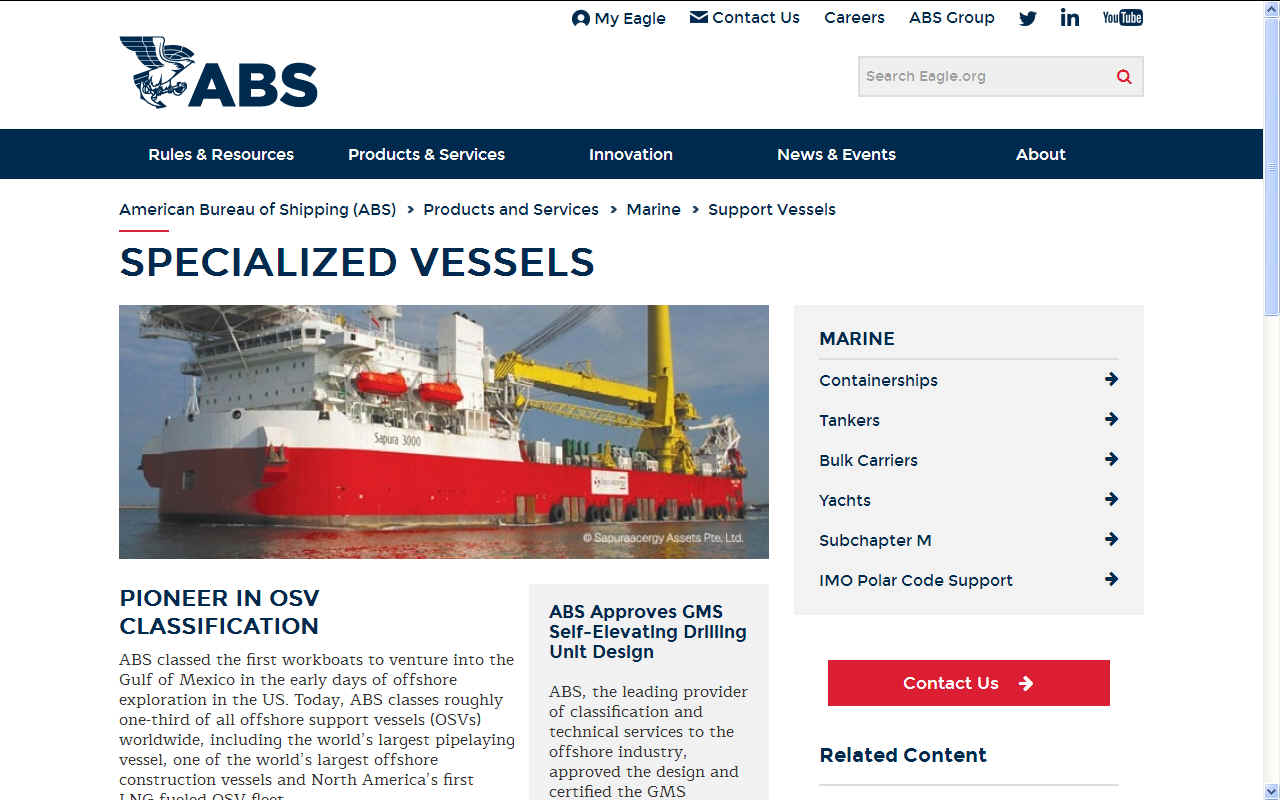 AMERICAN BUREAU SHIIPING - The heart of their classification organization, ABS Rules & Guides are derived from principles of naval architecture, marine engineering and related disciplines.

Currently, ABS has more than 200 Rules, Guides and Guidance Notes available for download or purchase through the online catalog. You can search the complete current collection of ABS Rules & Guides in their database, or for older publications, search their archived database of ABS Rules & Guides.
CLASSIFICATION SOCIETIES
Currently, more than 50 organizations worldwide describe their activities as including marine classification, some of which are listed below. Twelve of these are members of the International Association of Classification Societies. The largest are DNV GL, the American Bureau of Shipping, Nippon Kaiji Kyokai (ClassNK) and Lloyd's Register. Classification societies employ ship surveyors, material engineers, piping engineers, mechanical engineers and electrical engineers, often located at ports and office buildings around the world.

Marine vessels and structures are classified according to the soundness of their structure and design for the purpose of the vessel. The classification rules are designed to ensure an acceptable degree of stability, safety, environmental impact, etc.

100 = suitable for seagoing service,
A = constructed or accepted into Lloyd's Register class and maintained in good and efficient condition, and
1 = good and efficient anchoring and mooring equipment.
100 YEAR STORM

A Lloyd's classified yacht is said to be Maltese 100A1, which is usually written +100A1, while ABS offers two separate designations. An ABS-classified sailing yacht is ABS Maltese A1 (+A1) while a motor yacht is termed Maltese A1-AMS (+A1-AMS), the difference being the surveying of the main propulsion system on the motor yacht, or annual machinery survey (AMS).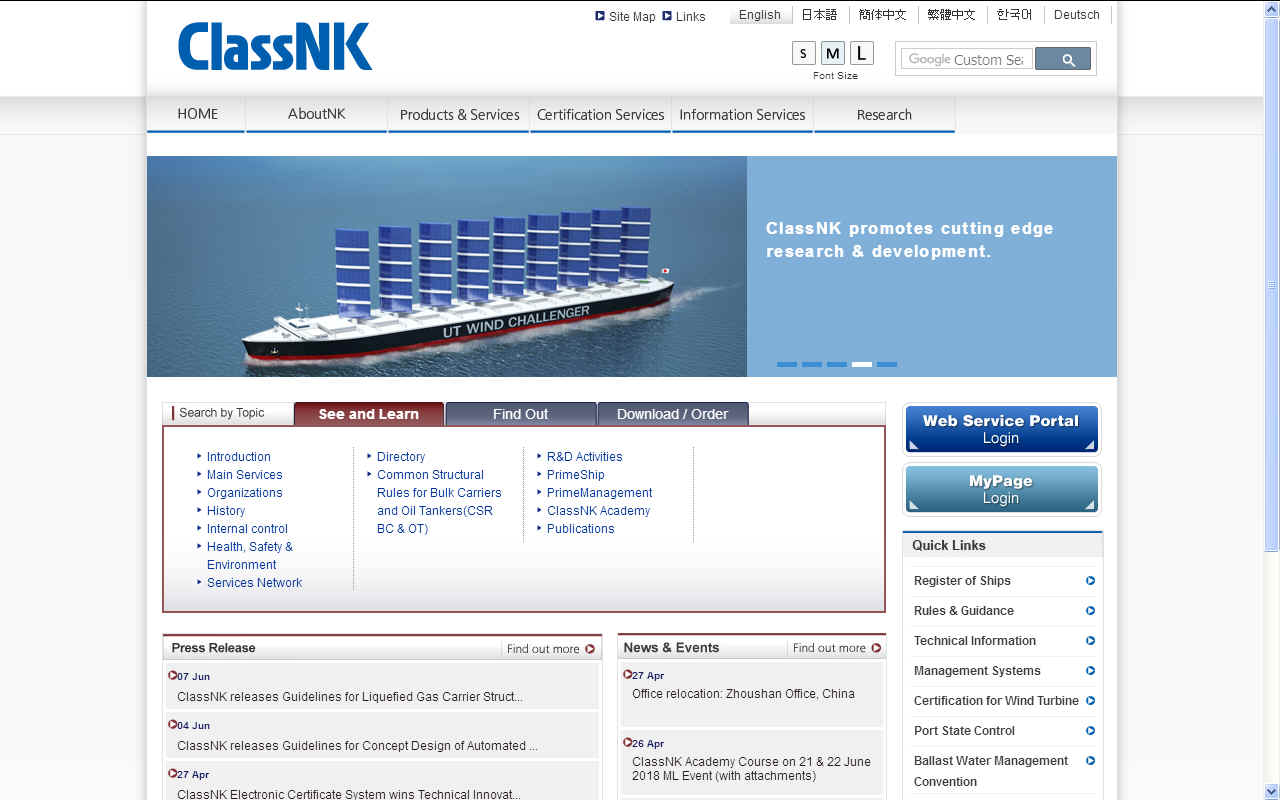 RESEARCH & DEVELOPMENT - ClassNK offers a broad range of services that encompass every aspect of ship classification from the approval of vessel and machinery plans to the survey and registration of the ship and ship installations, approval of materials, equipment and outfitting gear, as well as the assessment and registration of ship safety management systems and security systems.

In addition to survey related services, one of the core elements of ClassNK's mission is contributing to the maritime community via practical research and development. This encompasses everything from fundamental research in areas directly related to ship classification such as vessel safety and protection of the marine environment, to collaborative projects designed to answer the needs of the maritime industry.
INNOVATION LEADS
ABS is easier to deal with than Lloyd's if you want to try an unusual design or construction process. If you can back up your idea with facts and figures, ABS will approve it while Lloyd's tends to take a more conservative view of any deviation from the norm.
ABS has made a concerted effort to reach the yachting market, and ABS representative Bob Curry worked extensively with the Offshore Racing Council's Technical Committee and several naval architects, notably Gary Mull and Olin Stephens, to devise fair and realistic scantling rules for offshore racing yachts. The result is a comprehensive guide, "Building And Classing Offshore Racing Yachts," that is both up-to-date in terms of technology as well as in a simple engineering format for designers to use.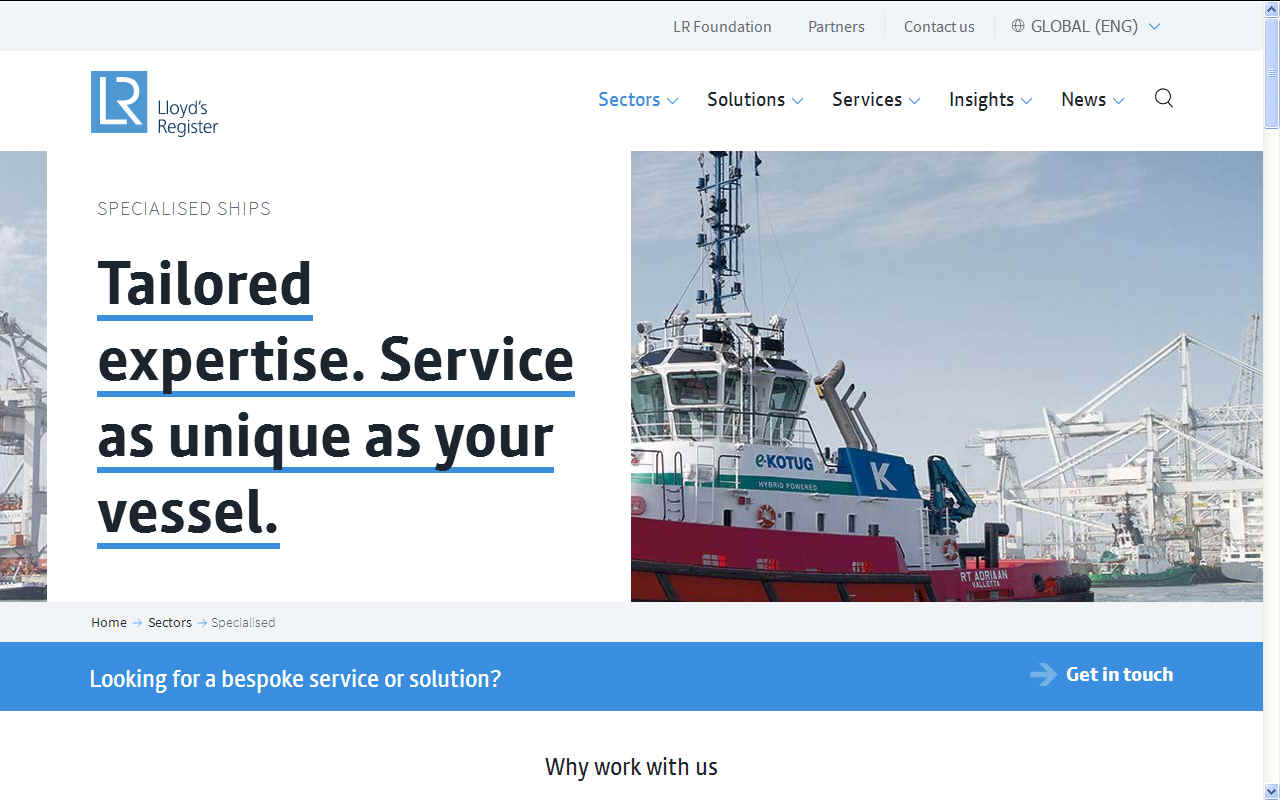 LLOYDS - Lloyd's Register Group Limited (LR) is a technical and business services organisation and a maritime classification society, wholly owned by the Lloyd's Register Foundation, a UK charity dedicated to research and education in science and engineering.
INSURANCE
Classification societies exist in the shipping industry for insurance purposes to provide a uniform worldwide standard, but why is this needed in yachts where a normal surveyor could provide much the same service at far lower cost? For one thing, yachts have become small ships with all the myriad systems and complexities that would be beyond the grasp of any single surveyor and, second, with the growing variety of materials and techniques, the societies provide an information service that shares the success of certain methods and remembers the failures of others.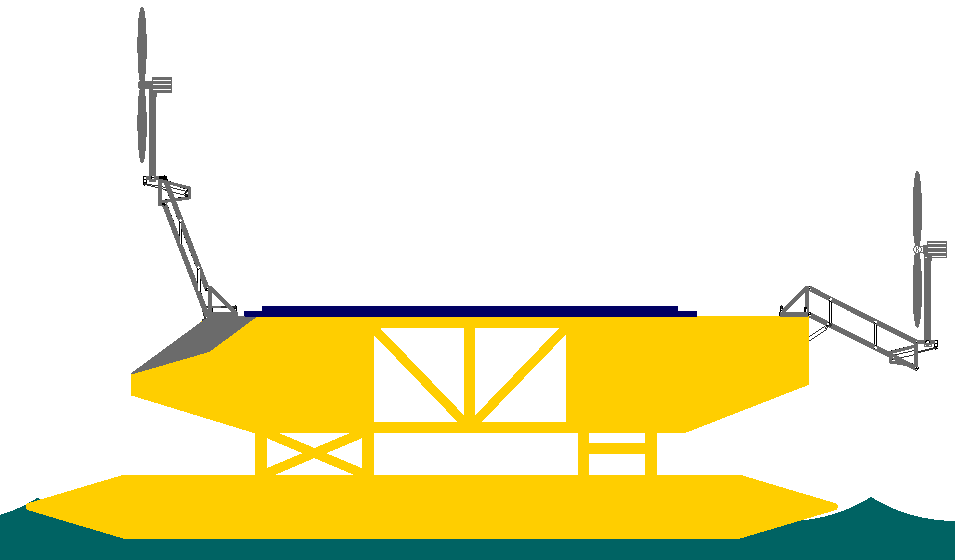 A CLEAN FUTURE - The Cross Channel Challenger (CCC) is a zero emission project currently on the drawing board looking for backing in 2020-21 over 75 weeks, to develop a transport that is zero carbon. Vessels that are green could transform coastal tourism, making it socially acceptable in the face of a planet that will roast unless we do something about it.
SEAVAX
The description and classification of SeaVax & AmphiMax research workhorses, and the Elizabeth Swann autonomous boat is one of the overall project development targets where no such vessel format currently exists, for which perhaps, funding may be provided by the United Nations, G20 or other long-term beneficiaries.
There is no legal requirement for any boat or ship builder to seek classification or to construct a vessel to any particular formula for approval by any classification society.
Regardless of the considerable additional administrative burdens, at the appropriate juncture COF will seek to generate additional funding to carry out such tasks, or to put in place an alternative that achieves the same.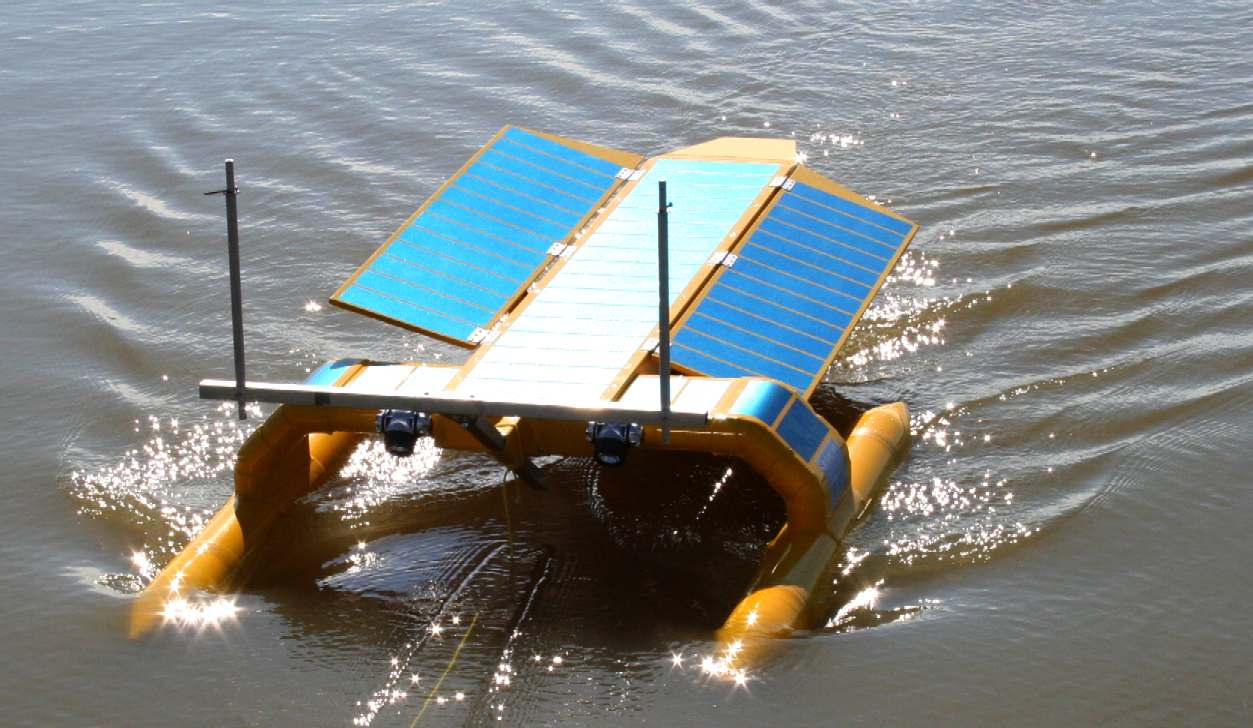 OPEN WATER - SeaVax is seen here during open water floatation trials. Please note that this is a small (proof of concept) version of any ocean or river floating dustcart that we hope will be tested on the south coast of England as the project progresses. SeaVax is a selective filtration machine that can be configured to target solid plastics and particles. The machine could also be used in oil spill emergencies, or as a selective fishing vessel. The platform could thus be useful in many ways in the future. Eventual classification will depend on the function and performance of the vessel.
ABS - AMERICAN BUREAU OF SHIPPING
LINKS & REFERENCES
https://www.seatrade-maritime.com/news/middle-east-africa/lng-best-fuel-for-imos-2030-carbon-target-dnv-gl/
http://www.emsa.europa.eu/
https://www.dnvgl.com/expert-story/maritime-impact/Power-ahead-with-hydrogen-ferries.html
https://www.bureauveritas.com/
https://www.lr.org/en/classification/
This website is provided on a free basis as a public information service. Copyright © Cleaner Oceans Foundation Ltd (COFL) (Company No: 4674774) 2020. Solar Studios, BN271RF, United Kingdom. COFL is a charity without share capital. The names Amphimax™, RiverVax™ and SeaVax™ are trademarks.