CROSS CHANNEL FERRIES A-Z
ABOUT - CLIMATE CHANGE - CONTACTS - FOUNDATION - HOME - OCEAN PLASTIC
PLEASE USE OUR A-Z INDEX TO NAVIGATE THIS SITE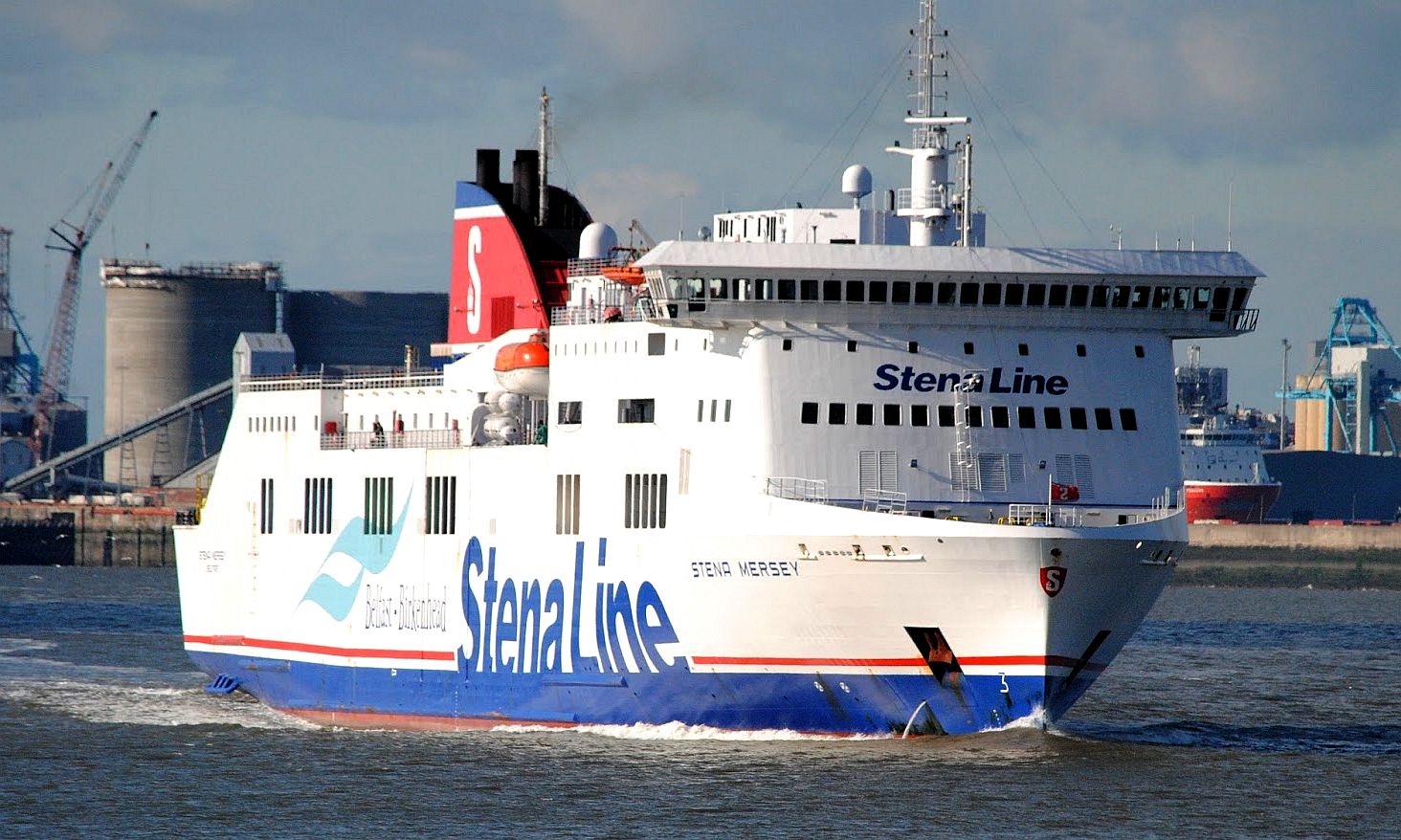 Coastal tourism depends on people being able to get to the coast from inland conveniently, and in some cases to hop across the water from one coast to another. Cross Channel ferries were born to cater for those who wanted to experience the sea and see life on the opposite side of the Channel, or Le Manche as it is known in France. EuroTunnel is one way of getting to the other side of the Channel, and it is claimed to be zero carbon. Ferry services are needed to get from Ireland to England via St George's Channel and to and from the Isle of Man across the Irish Sea, from England to the Isle of Wight and umpteen other islands, such as Skye and Mull in Scotland.
Ferry services operate all over the world to transport passengers to and from the myriad islands, transporting passengers and goods. Such services are essential transport apart from coastal tourism.
Coastal tourism is also popular for sailors who want a long weekend on the water and for those who want to explore the coasts of Europe, the Adriatic, Baltic, Bay of Biscay, Black Sea, and Mediterranean Sea.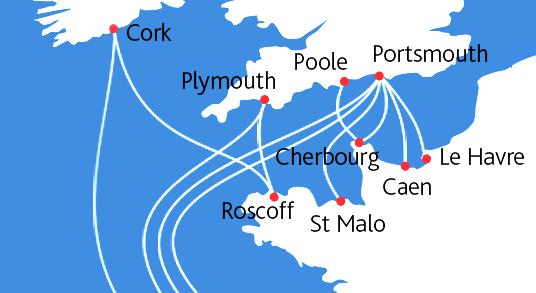 FERRY ROUTES - Apart from Dover to Calais and Newhaven to Dieppe, there are many other longer sailings that give you a choice of destination in France. These are some Brittany ferry sailings.
CROSS CHANNEL FERRY OPERATORS & ISLAND SERVICES
DFDS -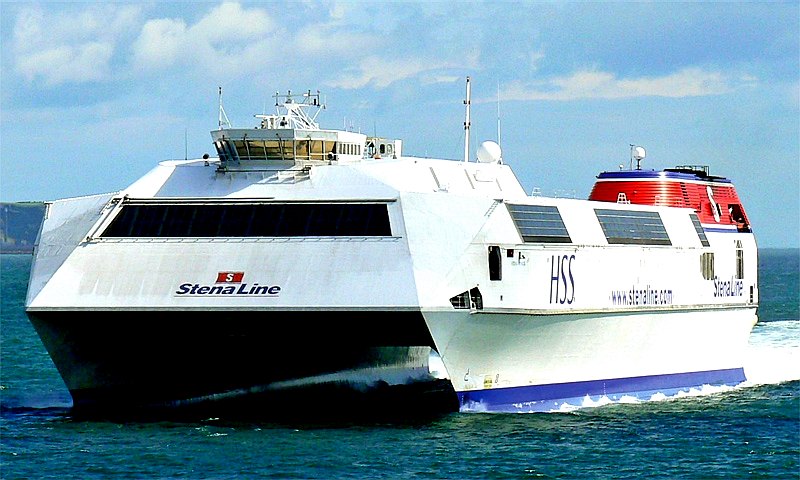 A lot of effort went into more efficient hull forms in the launch of several twin hull vessels, like the StenaLine HSS.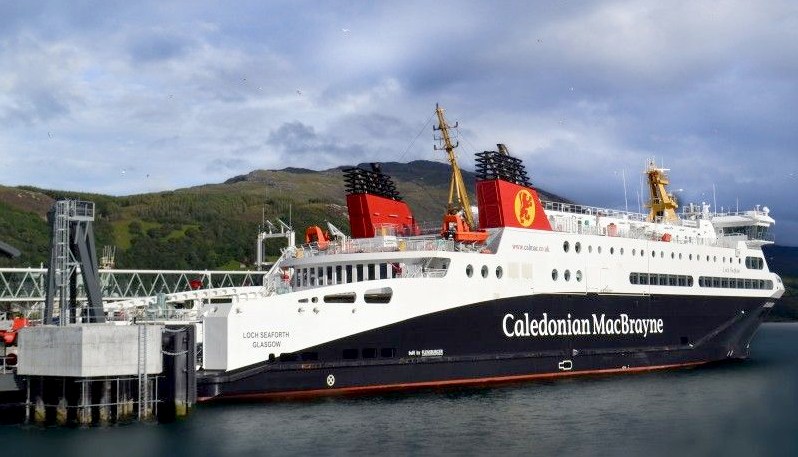 ....
FERRY FUTURE - [LEFT] Delft University (Netherlands) set an offshore record of 35kph in this solar powered trimaran. [RIGHT] The Cross Channel Challenger (CCC) was a project on the drawing board in 2019 looking for backing to develop a practical zero carbon coastal cruiser using solar and wind power combined.
The aim of such development is to free us from the oil based economy currently fueling global warming, amid uncertainties of supply following the attack on Saudi Aramco. Drones bombed the Abqaiq facility in Saudi Arabia and the Khurais oil field, operated by the state-owned Saudi Aramco on the 14th of September 2019. The plants produce nearly 6% of the world's oil, and half of Saudi's oil, with the attack cutting output by 5.7 million barrels a day.
Energy stability holds the potential to quell many conflicts, as does food security. Solar assisted electric cars and solar powered shipping could help to reverse climate change.
Since 2019, a study in July 2021 has shown that the hull design in basic, could be adapted to cross the Atlantic on hydrogen power alone, with solar assistance, as a top up power source. Food for thought for Waterborne and Zero Emission Waterborne Transport (ZEWT) advocates in Europe. The aim would be to adapt the concept to practical ZESTA ferries, especially for island nations who depend on shipping for their economies. The proposed design is also safer, leak wise.
INVENTION - A popular and fast way to get from Portsmouth to the Isle of Wight was by the Hoverspeed service. Hoverspeed eventually moved from hovercraft into high speed ferries, presumably because the operating costs of such technological marvels was too high. It certainly was in terms of carbon footprint. In order to be able to schedule commercial services, the hover craft concept of Christopher Cockerell had to be perfected. The patent declared a secret by the Ministry of Supply, hence preventing disclosure, Cockerell had to wait until 1957 when he heard of a similar invention being developed that overcame military objections, after which he managed to secure funding to develop his invention. The first prototype crossed the English Channel in 1959.
CROSS CHANNEL FERRY OPERATORS & ROUTE OPTIONS A - Z
The English Channel stretches for about 350 miles and is 150 miles across at its widest point, while the narrowest is a mere 21 miles at the Dover Strait.
The cross channel ferry route you choose will be influenced by multiple factors. Cost of the fare is one of the main priorities as is speed of transit. But there are other considerations that could save you money and time in the long term.
Sometimes the shortest route isn't the most convenient for accessing much of France. What you save in cheaper ferry fares you might pay for in fuel and tolls because of a longer land journey.
Dover-Calais car ferry

The shortest and best-known channel crossing has a healthy competition going between P&O and DFDS ferry operators.
There are up to 38 crossings a day on the roll-on, roll-off ferries they use. Prices fluctuate during the year, seasonally, with July and August the most expensive months. There are plenty of restaurants and facilities to keep children occupied on board and there's a business lounge if you want somewhere quiet to chill.

For: Flexible; cheap; time to relax after a long drive

Against: Can be very crowded in summer; queues at Calais
Folkestone-Calais Eurotunnel

Not a over the water ferry service but we thought to mention anyway. There are 46 sub sea crossings daily with the Eurotunnel. The actual crossing time can be very speedy, and that's one of its downsides: if you've had a long drive to get there, you don't have enough time to relax and unwind somewhere other than your car before the next part of your journey. There are no restaurants on the trains either so you have to bring your own food.

For: Crossing time just 35 minutes; flexible

Against: More expensive than the ferry; nowhere to relax during the crossing; Calais can be crowded
Newhaven-Dieppe car ferry

If you're going to Brittany, Paris, Le Mans, Dijon, in fact pretty much anywhere in France, Dieppe will land you closer than Calais. The downside is that getting to Newhaven can be a bit fiddly as with Eastbourne, and Newhaven itself has confused roadways. During the summer months there are only three sailings a day. But if you've had a long drive, you can splash out and get a cabin for a relaxing crossing.

For: Dieppe's convenience, cheaper than Portsmouth ferries

Against: Crossing takes four hours; Newhaven tricky to get to; no motorway from Dieppe
Portsmouth-Le Havre car ferry

The advantage of taking the route slightly less traveled is that smaller operators are more attentive to their customers than on the busier routes. You also have the choice of traveling overnight. This increases the journey time to a massive 5.5 hours, but if you've had a long drive beforehand, you may not mind. However, you pay for all this convenience but this cross channel route is among the best from a short cruise point of view.

For: Le Havre closer to many places in France; it and Portsmouth easy to get to and from; Brittany ferries try to please

Against: Crossing takes five and a half hours and is expensive
Portsmouth-Caen car ferry

The further west from Calais you go, the closer you get to central and southern France in driving terms, so Caen makes sense if you're going to Brittany. The time on board is slightly longer than the Le Havre crossing – five and three quarter hours – but you might make up for it in a shorter driving time to your destination.

For: Caen a shorter drive to many destinations

Against: Lengthy crossing time; expensive; only three sailings per day
Portsmouth-St Malo car ferry

The journey to St Malo takes 12 hours, the longest channel crossing there is. You travel overnight so if you want to make the crossing part of your holiday, this is the way to do it. The drive from the port to west and southern France is an easy one. Although expensive, you do get a reclining chair included in the price with the cost of a cabin extra.

For: Relaxing crossing; comfortable ferries

Against: Only one crossing per day; frequently the most expensive
Plymouth-Roscoff car ferry

If you live in Wales, within easy access to the M5, or in the South West and are heading for Brittany, this could be the ferry for you. It takes six hours to make the crossing, but it lands you right in the heart of north-west France.

For: Convenient for certain parts of the country and destination

Against: Long journey and among the most expensive
Poole-Cherbourg car ferry

Brittany Ferries claims its Poole-Cherbourg route is its quickest channel crossing at four and a half hours. However, there's only one sailing per day and unless you already live in central southern England, getting to Poole can be time-consuming and almost as confusing road wise as Newhaven. It's also more expensive than going from Portsmouth.

For: Comfortable ferries; relatively quick for a non-Calais crossing

Against: Pricey; Poole isn't particularly convenient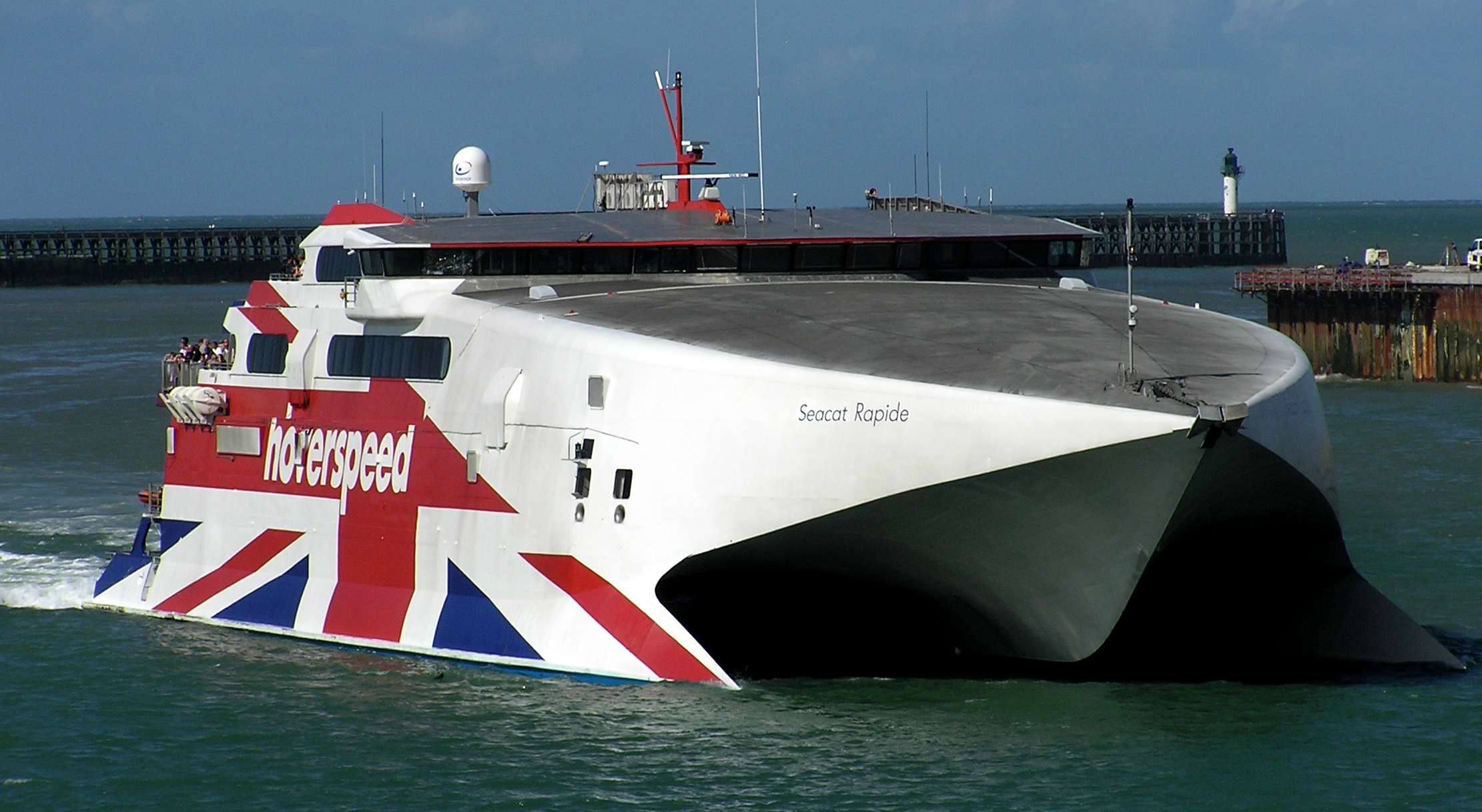 BLUE GROWTH STRATEGY
As part of EU's Blue Growth strategy, the coastal and maritime tourism sector has been identified as an area with special potential to foster a smart, sustainable and inclusive Europe. It is the biggest maritime sector in terms of gross value added and employment and, according to the Blue Growth Study is expected to grow by 2-3% by 2020. In 2012, Cruise tourism alone represents 330,000 jobs and a direct turnover of €15.5 billion and is expected to grow.
European Maritime Day (EMD) 2013 focused on coastal and maritime tourism and was the opportunity to introduce the results of a public consultation launched to prepare a communication on coastal and maritime tourism. The EU Commission adopted a Communication on "A European Strategy for more Growth and Jobs in Coastal and Maritime Tourism" on 20 February 2014, presenting a new strategy to enhance coastal and maritime tourism in Europe in order to unlock the potential of this promising sector.
The extraordinary beauty, cultural wealth and great diversity of EU's coastal areas have made them the preferred destination for many holidaymakers in Europe and abroad.
This sector employs over 3.2 million people, generating a total of € 183 billion in gross value added and representing over one third of the maritime economy. As much as 51% of bed capacity in hotels across Europe is concentrated in regions with a sea border.

MAIN BLUE GROWTH AREAS
5. Ocean Regeneration - cleaning our oceans to preserve the resource and cleanse the toxic food chain
6. Aquaculture - now generates around 50% of world produce, mostly subject to wild fish feed
7. Ocean Energy - offshore wind and wave energy for clean power
8. Biotechnology - Identifying, harvesting and producing medicines
9. Coastal Tourism - To engage the public in ocean matters and reduce air travel
10. Green Ships - Cargo and cruise ships that are cleaner, preferably zero carbon
A-Z INDEX OF H2 POWERED FUEL CELL SHIPS

BARILLEC MARINE
LINKS & REFERENCE
https://www.victronenergy.com/blog/2019/07/09/tu-delft-solar-boat-team-crowned-world-champions-at-monaco/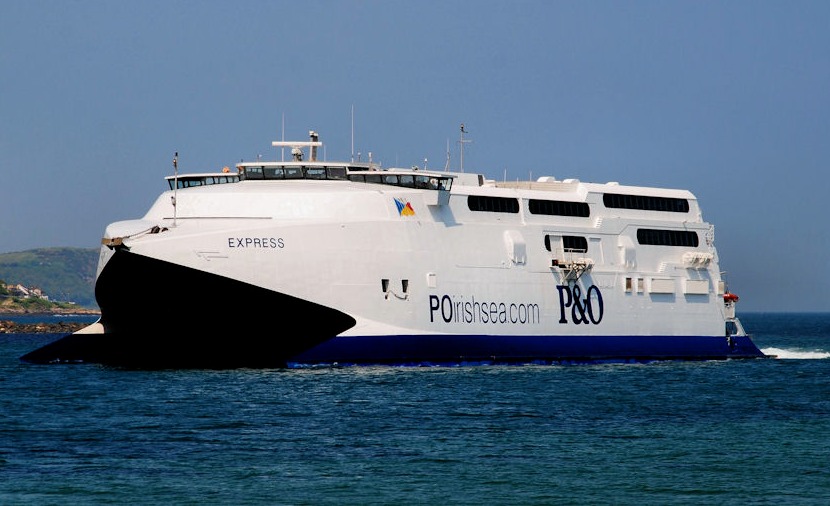 IRISH SEA - P&O operate ferries between England and Ireland.
This website is provided on a free basis as a public information service. Copyright © Cleaner Oceans Foundation Ltd (COFL) (Company No: 4674774) 2019. Solar Studios, BN271RF, United Kingdom. COFL is a charity without share capital.