FOSSIL FUELS
ABOUT - CIRCUMNAVIGATION - CONTACTS - DONATE - FOUNDATION - HOME - A-Z INDEX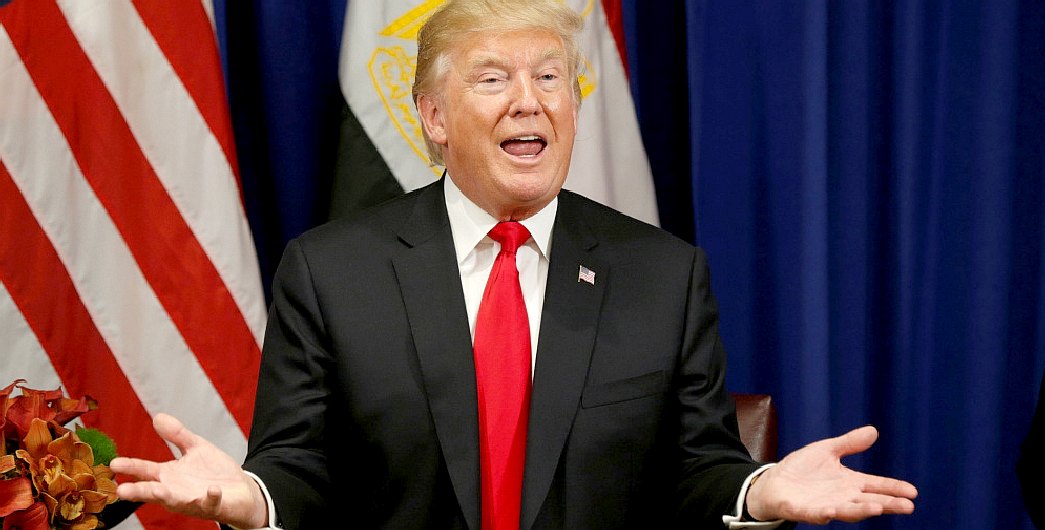 CLIMATE CRIMINALS - The United States has less than 5% of the world's population, but due to large houses and automotive guzzlers, uses more than 25% of the world's supply of fossil fuels. As the largest source of U.S. greenhouse gas emissions, CO2 from fossil fuel combustion, accounted for 80 percent of [its] weighted emissions in 1998. Combustion of fossil fuels also produces other air pollutants, such as nitrogen oxides, sulfur dioxide, volatile organic compounds and heavy metals. President Trump is all about business and money, that's how he became the US President, using his financial muscle to run for office. One reason he is not backing renewable energy may be because he does not understand how to make money from it, and the conflict of interests involved in making the switch. If the oil companies decided to invest in wind and solar energy, Donald Trump might be singing a different tune. The only good news about fossil fuels is that they accelerated technology allowing humans to acquire knowledge much faster. Now is the time to use our abilities for good.
Fossil fuels are the world's dominant energy source, making up 82% of the global energy supply. Non-OECD countries hold the majority of proven reserves for all fossil fuels.

These energy sources have powered, and continue to power, the industrialization of nations. They have a variety of applications, from electricity production to transport fuel. Moreover, fossil fuels are necessary for the production of a variety of common products, such as paints, detergents, polymers (including plastics), cosmetics and some medicines.

Some fossil fuels, such as coal, are an abundant and cheap form of energy. Others, like oil, have a variable cost depending on geographic location. For this reason, geopolitical issues arise due to the geographic allocation of these highly valuable resources.

Fossil fuels are non-renewable resources, as they have taken millions of years to form. Once these resources are used, they will not be replenished. Moreover, fossil fuels are the largest source of carbon dioxide, a greenhouse gas which contributes to climate change, and their production causes both environmental and human health impacts. These concerns are triggering the world to look at alternate sources of energy that are both less harmful and renewable.
There are three major types of fossil fuels:
1. Coal is formed from ferns, plants and trees which hardened due to pressure and heat
2. Oil is formed from smaller organisms, like zooplankton and algae. Intense amounts of pressure caused this complex organic matter to decompose into oil.
3. Natural Gas undergoes the same process as oil; however the process is longer and subject to higher amounts of heat and pressure, causing further decomposition.
In 2017 the world's primary energy sources consisted of petroleum (34%), coal (28%), natural gas (23%), amounting to an 85% share for fossil fuels in primary energy consumption in the world.
Non-fossil sources in 2006 included nuclear (8.5%), hydroelectric (6.3%), and others (geothermal, solar, tidal, wind, wood, waste) amounting to 0.9%. World energy consumption was growing at about 2.3% per year. In 2015 about 18% of worldwide consumption was from renewable sources.

Although fossil fuels are continually being formed via natural processes, they are generally considered to be non-renewable resources because they take millions of years to form and the known viable reserves are being depleted much faster than new ones are being made.

The use of fossil fuels raises serious environmental concerns. The burning of fossil fuels produces around 21.3 billion tonnes (21.3 gigatonnes) of carbon dioxide (CO2) per year. It is estimated that natural processes can only absorb about half of that amount, so there is a net increase of 10.65 billion tonnes of atmospheric carbon dioxide per year. Carbon dioxide is a greenhouse gas that increases radiative forcing and contributes to global warming. A global movement towards the generation of low-carbon renewable energy is underway to help reduce global greenhouse gas emissions.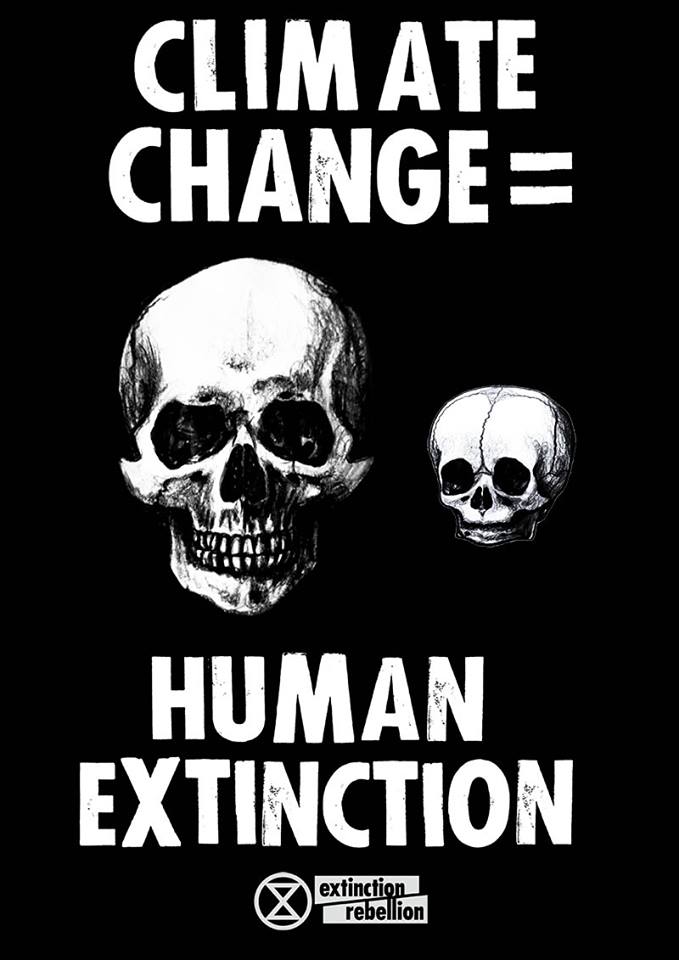 SIX STEPS TOWARD A COOLER PLANET
1. TRANSPORT: Phase out polluting vehicles. Governments aim to end the sale of new petrol, and diesel vehicles by 2040 but have no infrastructure plan to support such ambition. Marine transport can be carbon neutral with development..
2. RENEWABLES: Renewable energy should replace carbon-based fuels (coal, oil and gas) in our electricity, heating and transport.
3. HOUSING: On site micro or macro generation is the best option, starting with new build homes to lock carbon.
4. AGRICULTURE: We need trees to absorb carbon emissions from a growing population, flying, and to build new homes. Reducing food waste and promoting less energy intensive eating habits such as no meat Mondays.
5. INDUSTRY: Factories should be aiming for solar heating and onsite renewable energy generation.
6. POLITICS: - National governing bodies need to adopt rules to eliminate administrative wastages, to include scaling down spending on war machines, educating the public and supporting sustainable social policies that mesh with other cultures.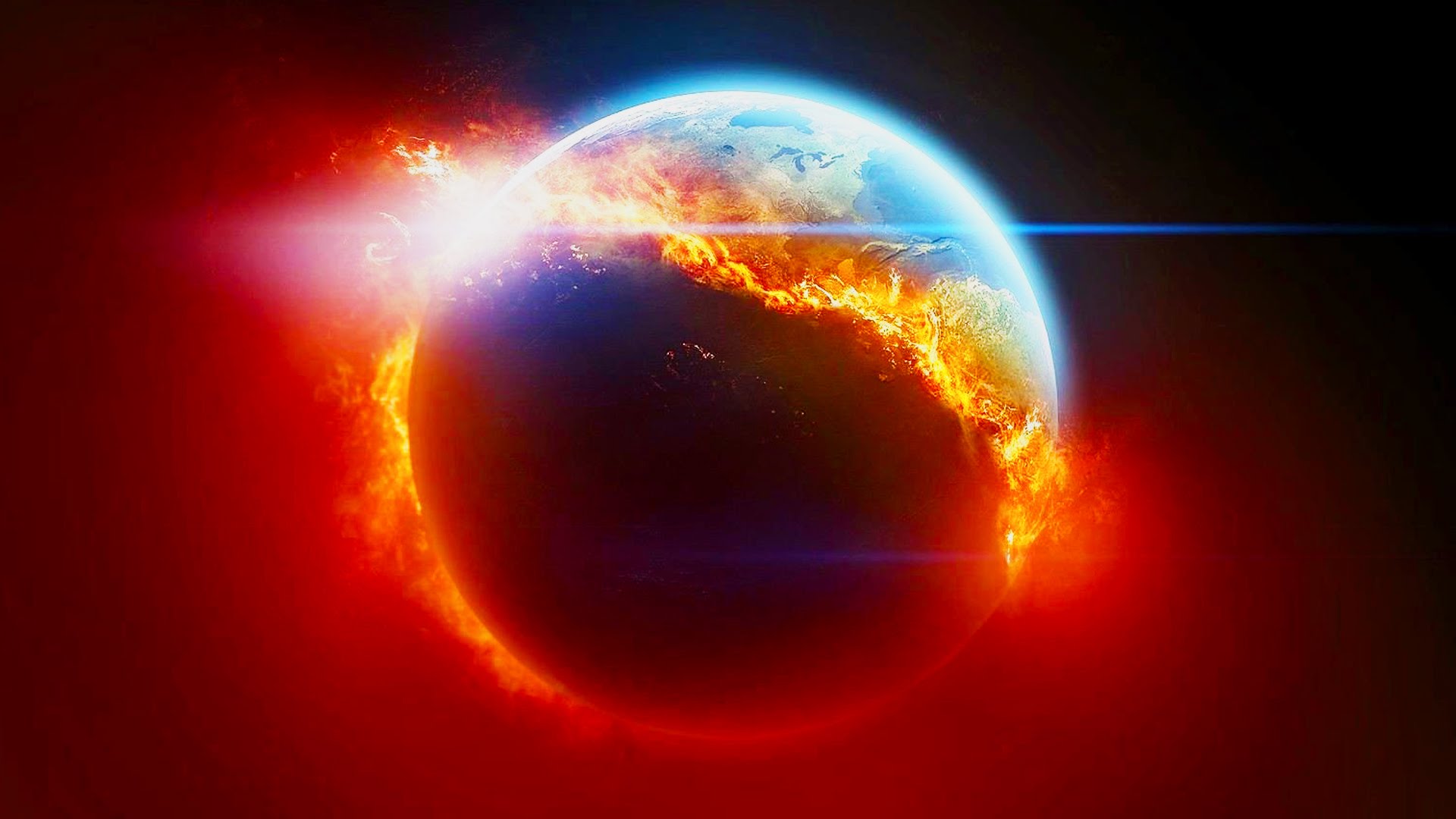 HOW MUCH IS THE EARTH HEATING UP - As of early 2017, the Earth had warmed by roughly 2 degrees Fahrenheit (more than 1 degree Celsius) since 1880, when records began at a global scale. The number may sound low, but as an average over the surface of an entire planet, it is actually high, which explains why much of the world's land ice is starting to melt and the oceans are rising at an accelerating pace. If greenhouse gas emissions continue unchecked, scientists say, the global warming could ultimately exceed 8 degrees Fahrenheit, which would undermine the planet's capacity to support a large human population.
Fossil fuels include coal, petroleum, natural gas, oil shales, bitumens, tar sands, and heavy oils. All contain carbon and were formed as a result of geologic processes acting on the remains of organic matter produced by photosynthesis, a process that began in the Archean Eon (4.0 billion to 2.5 billion years ago). Most carbonaceous material occurring before the Devonian Period (419.2 million to 358.9 million years ago) was derived from algae and bacteria, whereas most carbonaceous material occurring during and after that interval was derived from plants.

All fossil fuels can be burned in air or with oxygen derived from air to provide heat. This heat may be employed directly, as in the case of home furnaces, or used to produce steam to drive generators that can supply electricity. In still other cases - for example, gas turbines used in jet aircraft - the heat yielded by burning a fossil fuel serves to increase both the pressure and the temperature of the combustion products to furnish motive power.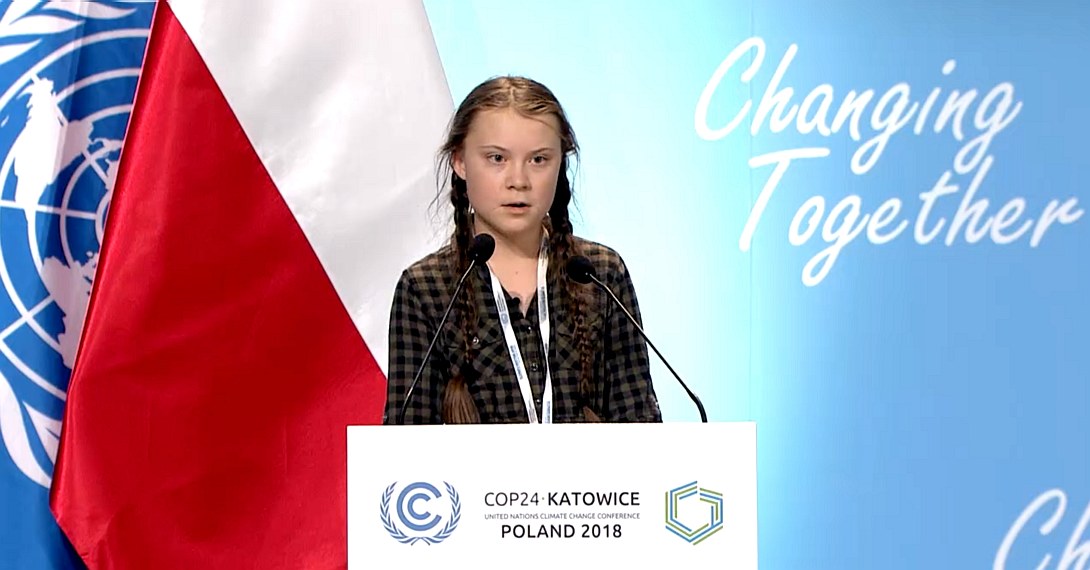 CLIMATE ACTIVIST - Greta Thunberg is a 16 year old schoolgirl who knows more about climate change than most of the United Nations delegates put together. That may not be not quite true, but she knows that we have to act now and stop talking about acting. Hence, she knows more in practical terms. Because Greta has no investments in fossil fuels she can see clearly. Once finance and investments comes into play - as with most politicians - they develop climate myopia (Climopia). This is a disease that lodges in the brain and makes the eyes see what the bankers and industrialists want them to see. It is a sort of Pied Piper effect with money luring otherwise sane people to do nothing to upset the gravy train. Climopia prevents politicians from acting to save future generations, where all they can think about is their wallets and the bank accounts of existing stakeholders, ignoring the future of their children. Miss Thunberg wants the media to tell it straight and tell if more often so as to help politicians with Climopia think and see clearly. Two politicians with serious advanced Climopia are Donald Trump and Vladimir Putin. The diagnosis for this pair of dinosaurs is Criminal Climopia, otherwise known as insanity. Apparently, the richer you are the more myopic your outlook. A proximity to oil wells and beef-burgers also has an effect - both of course major contributors to global warming. Beef carries a risk of Mad Cow Disease, that may have a link to Climopic Insanity. Greta is a star Climate Changer.
HEALTH HAZARDS

Combustion of fossil fuels generates sulfuric, carbonic, and nitric acids, which fall to Earth as acid rain, impacting both natural areas and the built environment. Monuments and sculptures made from marble and limestone are particularly vulnerable, as the acids dissolve calcium carbonate.

Fossil fuels also contain radioactive materials, mainly uranium and thorium, which are released into the atmosphere. In 2000, about 12,000 tonnes of thorium and 5,000 tonnes of uranium were released worldwide from burning coal. It is estimated that during 1982, US coal burning released 155 times as much radioactivity into the atmosphere as the Three Mile Island accident.

Burning coal also generates large amounts of bottom ash and fly ash. These materials are used in a wide variety of applications, utilizing, for example, about 40% of the US production.

Harvesting, processing, and distributing fossil fuels can also create environmental concerns. Coal mining methods, particularly mountaintop removal and strip mining, have negative environmental impacts, and offshore oil drilling poses a hazard to aquatic organisms. Fossil fuel wells can contribute to methane production via fugitive gas emissions. Oil refineries also have negative environmental impacts, including air and water pollution. Transportation of coal requires the use of diesel-powered locomotives, while crude oil is typically transported by tanker ships, each of which requires the combustion of additional fossil fuels.

Environmental regulation uses a variety of approaches to limit these emissions, such as command-and-control (which mandates the amount of pollution or the technology used), economic incentives, or voluntary programs.

An example of such regulation in the USA is the "EPA is implementing policies to reduce airborne mercury emissions. Under regulations issued in 2005, coal-fired power plants will need to reduce their emissions by 70 percent by 2018.".

In economic terms, pollution from fossil fuels is regarded as a negative externality. Taxation is considered one way to make societal costs explicit, in order to 'internalize' the cost of pollution. This aims to make fossil fuels more expensive, thereby reducing their use and the amount of pollution associated with them, along with raising the funds necessary to counteract these factors.

According to Rodman D. Griffin, "The burning of coal and oil have saved inestimable amounts of time and labor while substantially raising living standards around the world". Although the use of fossil fuels may seem beneficial to our lives, this act is playing a role on global warming and it is said to be dangerous for the future.

Moreover, these environmental pollutions impacts on the human beings because its particles of the fossil fuel on the air cause negative health effects when inhaled by people. These health effects include premature death, acute respiratory illness, aggravated asthma, chronic bronchitis and decreased lung function. So, the poor, undernourished, very young and very old, and people with preexisting respiratory disease and other ill health, are more at risk.

ECONOMICS

Europe spent €406 billion on importing fossil fuels in 2011 and €545 billion in 2012. This is around three times more than the cost of the Greek bailout up to 2013. In 2012 wind energy in Europe avoided €9.6 billion of fossil fuel costs. The International Energy Agency estimated 2017 global government fossil fuel subsidies to have been $300 billion.

A 2015 report studied 20 fossil fuel companies and found that, while highly profitable, the hidden economic cost to society was also large. The report spans the period 2008–2012 and notes that: "For all companies and all years, the economic cost to society of their CO2 emissions was greater than their after‐tax profit, with the single exception of ExxonMobil in 2008." Pure coal companies fare even worse: "the economic cost to society exceeds total revenue in all years, with this cost varying between nearly $2 and nearly $9 per $1 of revenue."[38]:5 In this case, total revenue includes "employment, taxes, supply purchases, and indirect employment."



United Nations Cli
1995 COP 1, BERLIN, GERMANY
1996 COP 2, GENEVA, SWITZERLAND
1997 COP 3, KYOTO, JAPAN
1998 COP 4, BUENOS AIRES, ARGENTINA
1999 COP 5, BONN, GERMANY
2000:COP 6, THE HAGUE, NETHERLANDS
2001 COP 7, MARRAKECH, MOROCCO
2002 COP 8, NEW DELHI, INDIA
2003 COP 9, MILAN, ITALY
2004 COP 10, BUENOS AIRES, ARGENTINA
2005 COP 11/CMP 1, MONTREAL, CANADA
2006 COP 12/CMP 2, NAIROBI, KENYA
2007 COP 13/CMP 3, BALI, INDONESIA
2008 COP 14/CMP 4, POZNAN, POLAND
2009 COP 15/CMP 5, COPENHAGEN, DENMARK
2010 COP 16/CMP 6, CANCUN, MEXICO
2011 COP 17/CMP 7, DURBAN, SOUTH AFRICA
2012 COP 18/CMP 8, DOHA, QATAR
2013 COP 19/CMP 9, WARSAW, POLAND
2014 COP 20/CMP 10, LIMA, PERU
2015 COP 21/CMP 11, PARIS, FRANCE
2016 COP 22/CMP 12/CMA 1, MARRAKECH, MOROCCO
2017 COP 23/CMP 13/CMA 2, BONN, GERMANY
2018 COP 24/CMP 14/CMA 3, KATOWICE, POLAND
2019 COP 25/CMP 15/CMA 4 TBA
2022 COP 26 - Will they have applied the brakes?
LINKS & REFERENCE
https://en.wikipedia.org/wiki/Fossil_fuel
https://www.studentenergy.org/topics/fossil-fuels
This website is provided on a free basis as a public information service. Copyright © Cleaner Oceans Foundation Ltd (COFL) (Company No: 4674774) 2019. Solar Studios, BN271RF, United Kingdom. COFL is a charity without share capital.