HYDROGEN SULPHIDE
Please use our A-Z to navigate this site or return HOME
SARGASSUM - The giant brown seaweed, having shown that it can spread from North to South Atlantic oceans, could spread to the Indian and Pacific oceans as a potentially invasive species. The proof of which (as a theory) is satellite pictures, and changing wind states. The spread witnessed here, could just as easily migrate between oceans, and thence to the bays and seas within those oceans.

Hydrogen Sulphide is a poisonous gas that stinks of rotten eggs. When sargassum beaches and rots, it releases this awful smell that can cause illness in humans who may breathe it in.
The rotting seaweed also poisons the beach on which it lands, and puts off tourists, who would have come to previously unspoiled locations, for holidays and to swim in clean water, such as in the Caribbean.
Unfortunately, macro algae, sargassum blooms of considerable volumes is now a regular feature of the Caribbean Sea Islands, Gulf of Mexico and equatorial coast of Africa.
PLASTIC TIDE - These amazing pictures of a giant plastic tide were taken by Caroline Power. Please note how plastic and sargassum intertwine, creating a separation problem.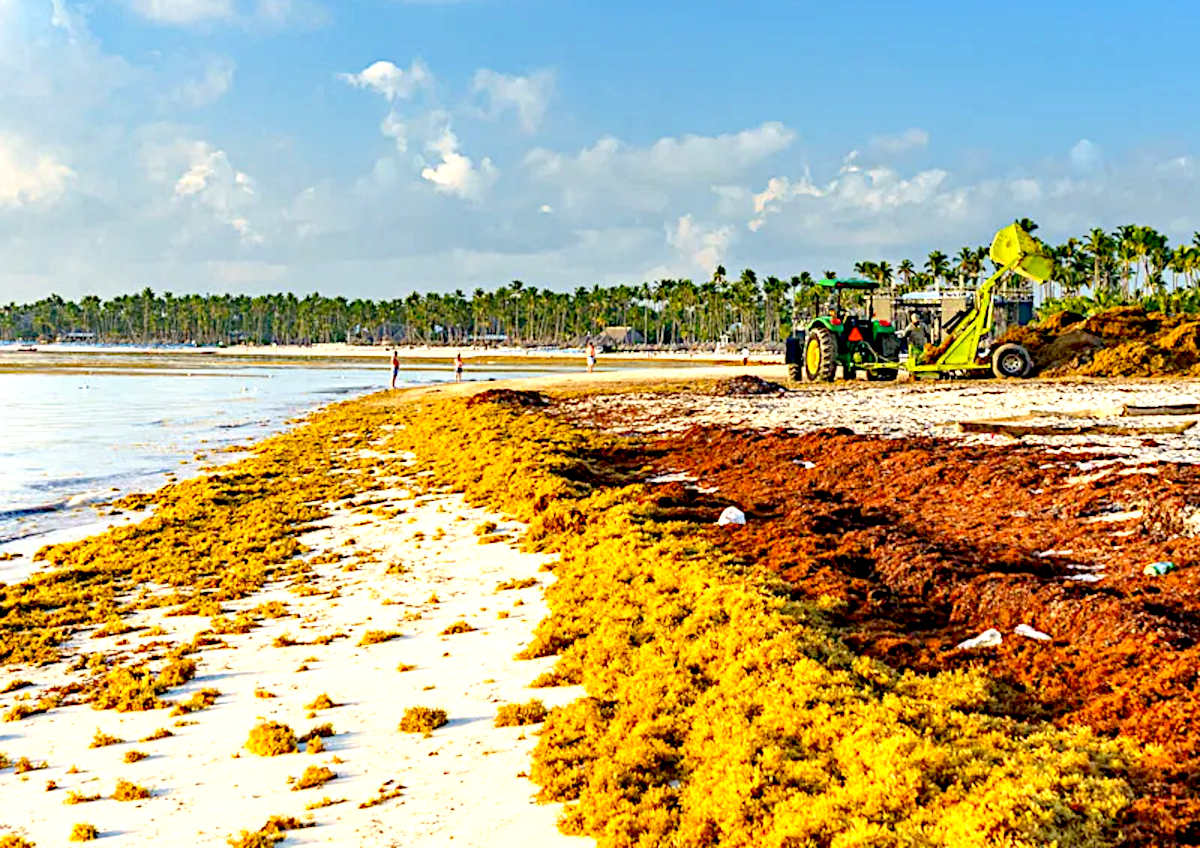 LINKS & REFERENCE
http://www.
This website is provided on a free basis as a public information service. copyright © Cleaner Oceans Foundation Ltd (COFL) (Company No: 4674774) August 2022. Solar Studios, BN271RF, United Kingdom. COFL is a charity without share capital. The names Amphimax™ RiverVax™ and SeaVax™ are trademarks.