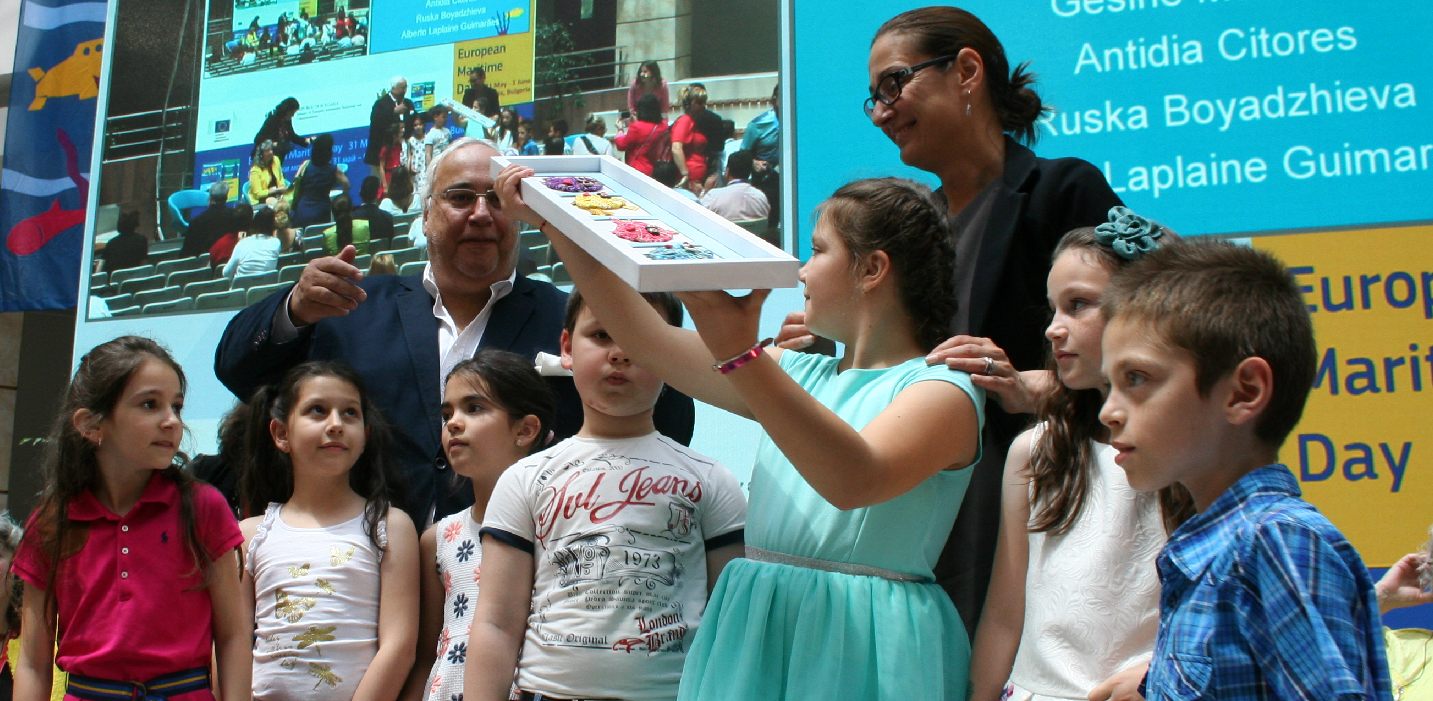 FOR OUR CHILDREN - This was the conclusion of European Maritime Day in Burgas: The children of Burgas present Alberto Laplaine Guimarães with a gift from the Bulgarian City. Sustainable growth and aims for a circular economy are for our children and their children, and their children, and their children - lest we forget why we are working to clean our act up. As trustees of our blue planet we should hand the world to our successors in better shape than we found it. Copyright © photograph June 1 2018 Cleaner Ocean Foundation.
The International Renewable Energy Agency (IRENA) is an intergovernmental organization to promote adoption and sustainable use of renewable energy. It was founded in 2009 and its statute entered into force on 8 July 2010. The agency is headquartered in Abu Dhabi. The Director-General of IRENA is Adnan Amin, a national of Kenya. IRENA is an official United Nations observer.
IRENA aims to become the main driving force in promoting a transition towards the use of renewable energy on a global scale:
Acting as the global voice for renewable energies, IRENA will provide practical advice and support for both industrialised and developing countries, help them improve their regulatory frameworks and build capacity. The agency will facilitate access to all relevant information including reliable data on the potential of renewable energy, best practices, effective financial mechanisms and state-of-the-art technological expertise.

IRENA provides advice and support to governments on renewable energy policy, capacity building, and technology transfer. IRENA will also co-ordinate with existing renewable energy organizations, such as REN21.
Various UN organisations work in the field of renewable energy. But IRENA is the only one dedicated to the promotion of 100% renewable energy worldwide. IRENA and the UN will join forces to speed up the transformation of the global energy sector.
Hélène Pelosse, former Interim Director General of IRENA, met with UN Secretary General Ban Ki-moon during 2009 Climate week in New York City, and together with Mr Ban explored future fields of cooperation between IRENA and various UN bodies. IRENA also seeks to cooperate with the UN and associated organisations like the United Nations University, UNESCO, the World Bank, GEF, UNIDO, UNDP, UNEP, and WTO in the areas of education and training, financing, access to energy, potential studies and trade.
EUROPEAN COMMISSION - RENEWABLE ENERGY
Overview
Renewable energy can be produced from a wide variety of sources including wind, solar, hydro, tidal, geothermal, and biomass. By using more renewables to meet its energy needs, the EU lowers its dependence on imported fossil fuels and makes its energy production more sustainable. The renewable energy industry also drives technological innovation and employment across Europe.
2020 renewable energy targets
The EU's Renewable energy directive sets a binding target of 20% final energy consumption from renewable sources by 2020. To achieve this, EU countries have committed to reaching their own national renewables targets ranging from 10% in Malta to 49% in Sweden. They are also each required to have at least 10% of their transport fuels come from renewable sources by 2020.
All EU countries have adopted national renewable energy action plans showing what actions they intend to take to meet their renewables targets. These plans include sectorial targets for electricity, heating and cooling, and transport; planned policy measures; the different mix of renewables technologies they expect to employ; and the planned use of cooperation mechanisms.
A new target for 2030
Renewables will continue to play a key role in helping the EU meet its energy needs beyond 2020. EU countries agreed in 2014 on a new renewable energy target of at least 27% of EU's final energy consumption by 2030, as part of the EU's energy and climate goals for 2030.
On 30 November 2016, as part of the Clean Energy for All Europeans package, the Commission published a proposal for a revised Renewable Energy Directive to make the EU a global leader in renewable energy and to ensure that the 2030 target is met.
On 14 June 2018 the Commission, the Parliament and the Council reached a political agreement which includes a binding renewable energy target for the EU for 2030 of 32%, with a clause for an upwards revision by 2023. This political agreement must now be translated into all EU languages and formally adopted by the European Parliament and the Council, and then published in the Official Journal of the EU.
Support schemes for renewables
Public interventions such as support schemes remain necessary to make certain renewable energy technologies competitive. To avoid distorting energy prices and the market however, these schemes should be time-limited and carefully designed. The EU has issued guidance on support schemes to help governments when they design or revise support schemes.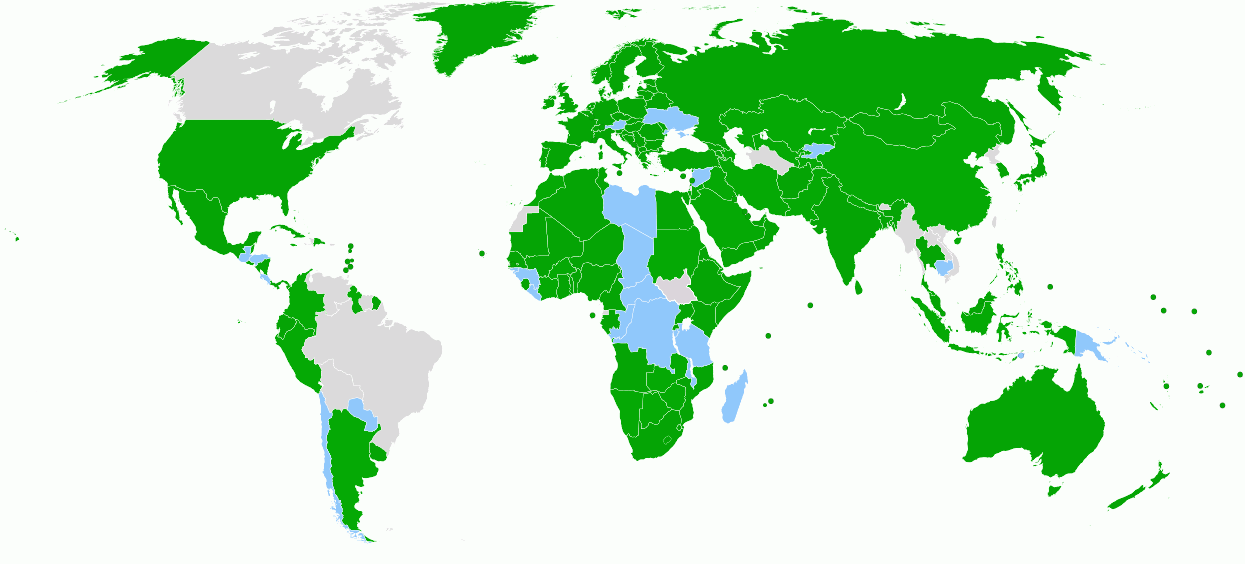 Progress reports
Every two years, the EU publishes a renewable energy progress report.
The 2017 report states that the EU as a whole achieved a 16% share of renewable energy in 2014. In 2016, the estimated share of renewable energy in the EU's gross final energy consumption was 17% (the progress of each country will be fully assessed in the coming months). The vast majority of EU countries are well on track to reach their 2020 binding targets for renewable energy.
This report was published in February 2017 alongside the Second State of the Energy Union report.
Transparency Platform
Under the EU's Renewable Energy Directive, the European Commission must keep a 'transparency platform'. This allows public access to national and Commission documents relating to renewable energy.
Brexit
Notice to stakeholders on the withdrawal of the United Kingdom and EU rules in the field of guarantees of origin of electricity from renewable energy sources

CONTACTS
....
INTERNATIONAL ORGANIZATIONS 2018
| | | |
| --- | --- | --- |
| WORLD BANK | FINANCIAL STABILITY BOARD | INT MONETARY FUND |
| UNITED NATIONS | FOOD & AGRICULTURE ORG | INT LABOUR ORG |
| WORLD TRADE ORG | ORG ECONOMIC COOPERATION & DEV | WORLD HEALTH ORG |
| WORLD FOOD PROGRAMME | INT RENEWABLE ENERGY AGENCY | INT MARITIME ORGANIZATION |
| WORLD ECONOMIC FORUM | UNESCO | UN HUMAN RIGHT COUNCIL |
https://ec.europa.eu/energy/sites/ener/files/documents/notice_to_stakeholders_brexit_energy_origin_final.pdf