WORLD'S FASTEST S/E BOATS
BLUE GROWTH - CIRCUMNAVIGATION - CONTACTS - DONATE - FOUNDATION - FUNDING - HOME - A-Z INDEX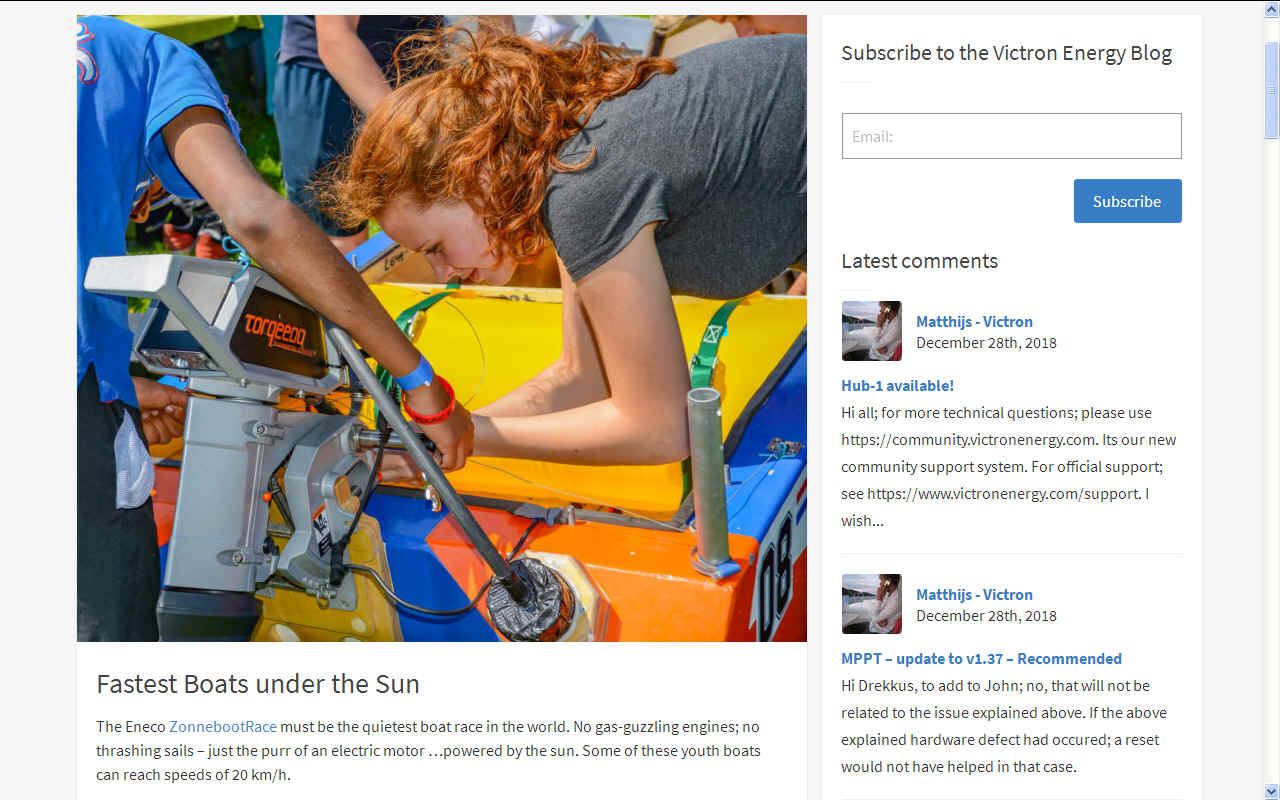 ENERCO - Teams first have to assemble their boats as the entry hurdle to racing against each other. These are electric boats that are solar powered. Hence: S/Es. The competition is open to all students – details, prices and kits are available from: The Young Solar Challenge. Typically using 2 x 55 Ah batteries, the Victron Energy MPPT 75/15 and 24/7A charger.
The Eneco ZonnebootRace is one of the quietest boat races in the world. No gas-guzzling engines; no thrashing sails, just the purr of an electric motor. These boats are powered only by the light radiation from the sun. Some of these youth boats can reach speeds of 20 km/h.

The annual event has a number of different classes and one of them is particularly challenging: Open to 14 – 17 year olds, entrants must first build their own boat.
The class is called 'Young Solar Challenge.' Is it the drive for speed or is it the fascinating technology behind these craft? Or is it the sense of achievement gained through building a boat? Whatever it is the formula attracted 24 teams to enter home-built craft in the competition which ran on the 26th and 27th May at Akkrum, Friesland in Holland.

Everything about this race is an ideal learning opportunity for young people. Boatbuilding takes the mind to an entirely new plane: The shape of the hull teaches us that we must work with nature; to ensure water-tight integrity we must pay attention to detail; and in order to be fast – yet safe, we must build strength into the hull, whilst minimising weight. And the power-train – instantly converting the sun's energy into 'drive' – teaches us the practical science behind using natural resources.

When the boat is finally launched and sitting on the water like a swan, the sense of achievement brings with it a can-do attitude which will last a lifetime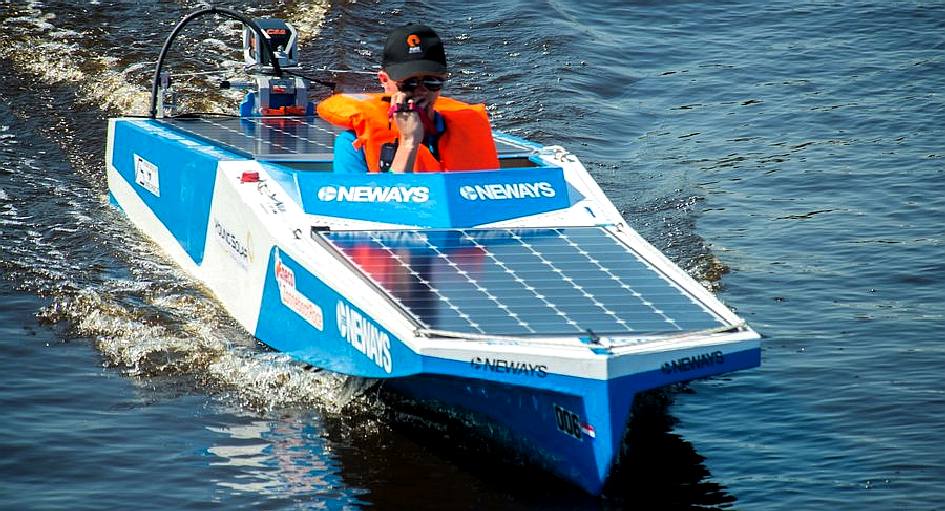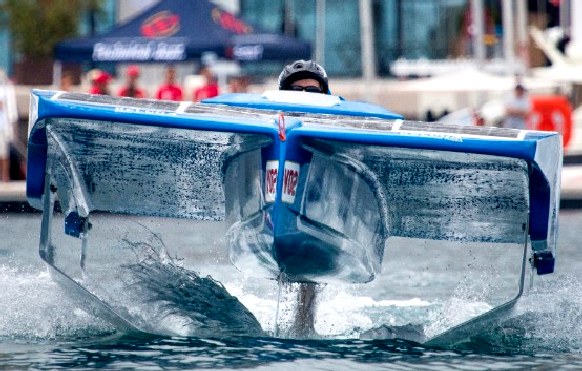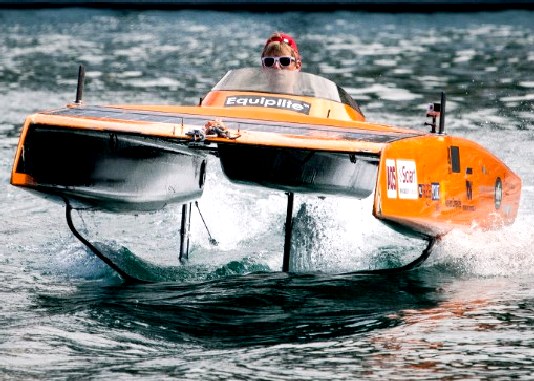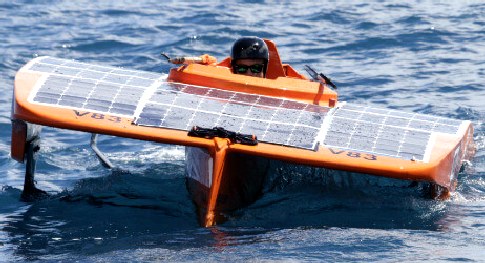 RESULTS & AWARDS

The winner was a Victron Energy sponsored boat and team, piloted by the ever determined Gerard van der Schaar. That is not to detract from the sterling efforts of the other teams who all deserve a huge round of applause for helping to make the event so interesting.
1. CLAFIS Victron Energy Solarboatteam (T)
2. Dutch Solarboatteam (T)
3. New Nexus Solar Racing Team (V)
4. Solarboat Twente (T)
5. DB-20 Racing Team (V)
6. spectrum Solar Team (T)
7. Sunderland Bird (T)
8. TU Delft Solarboatteam 2016 (T)
9. Gowrings Energy Team (T)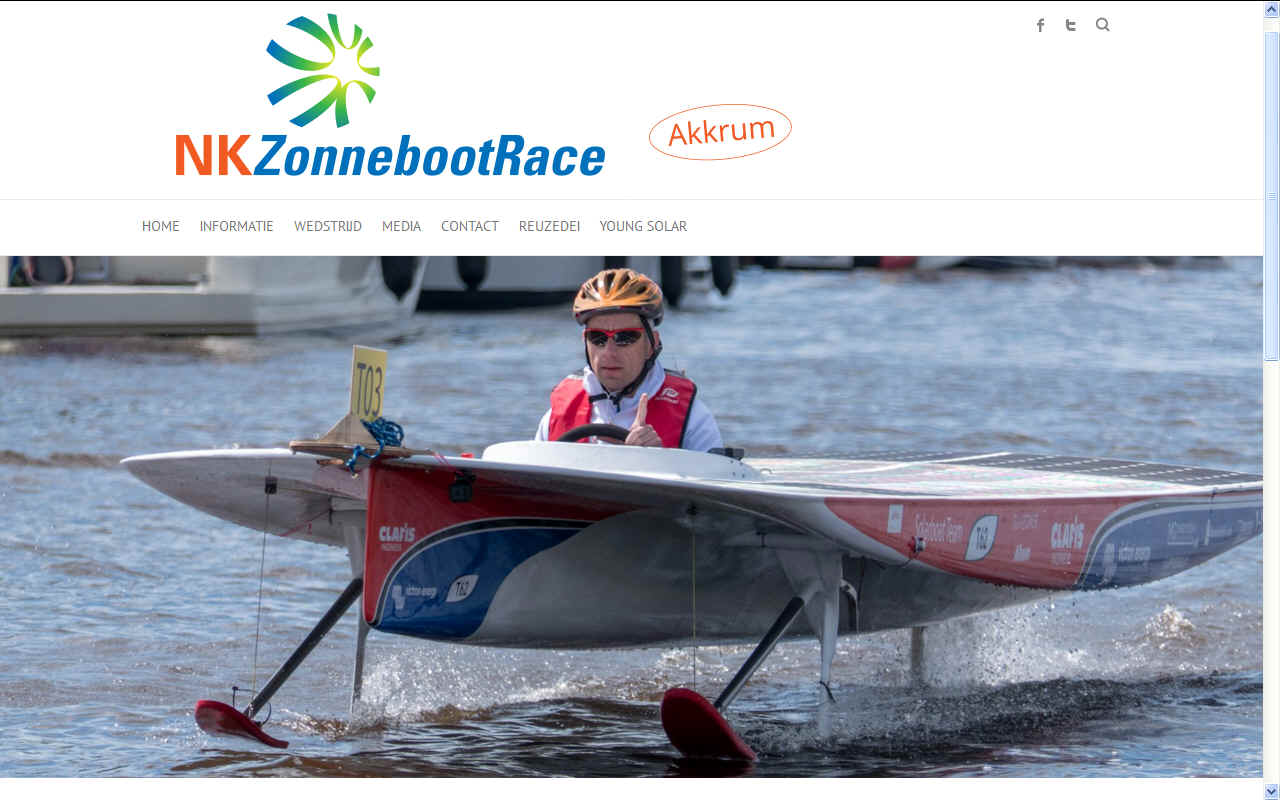 NK Zonnebootrace 2019 - De datum voor de race van 2019 is inmiddels bekend; op vrijdag 31 mei & zaterdag 1 juni vindt het NK in Akkrum plaats! Het inschrijfformulier is inmiddels beschikbaar op onze website. De voorlopige racekalender ziet er als volgt uit:

11 May: Mandatory boat inspection, in the Middle of the Netherlands
31 May – 1 June: NK ZonnebootRace Akkrum
21 – 22 June: SSO North of the Netherlands
28 – 29 June: SSO Middle of the Netherlands
2 – 6 July: Solar & Energy Boat Challenge Monaco
September: SSO South of the Netherlands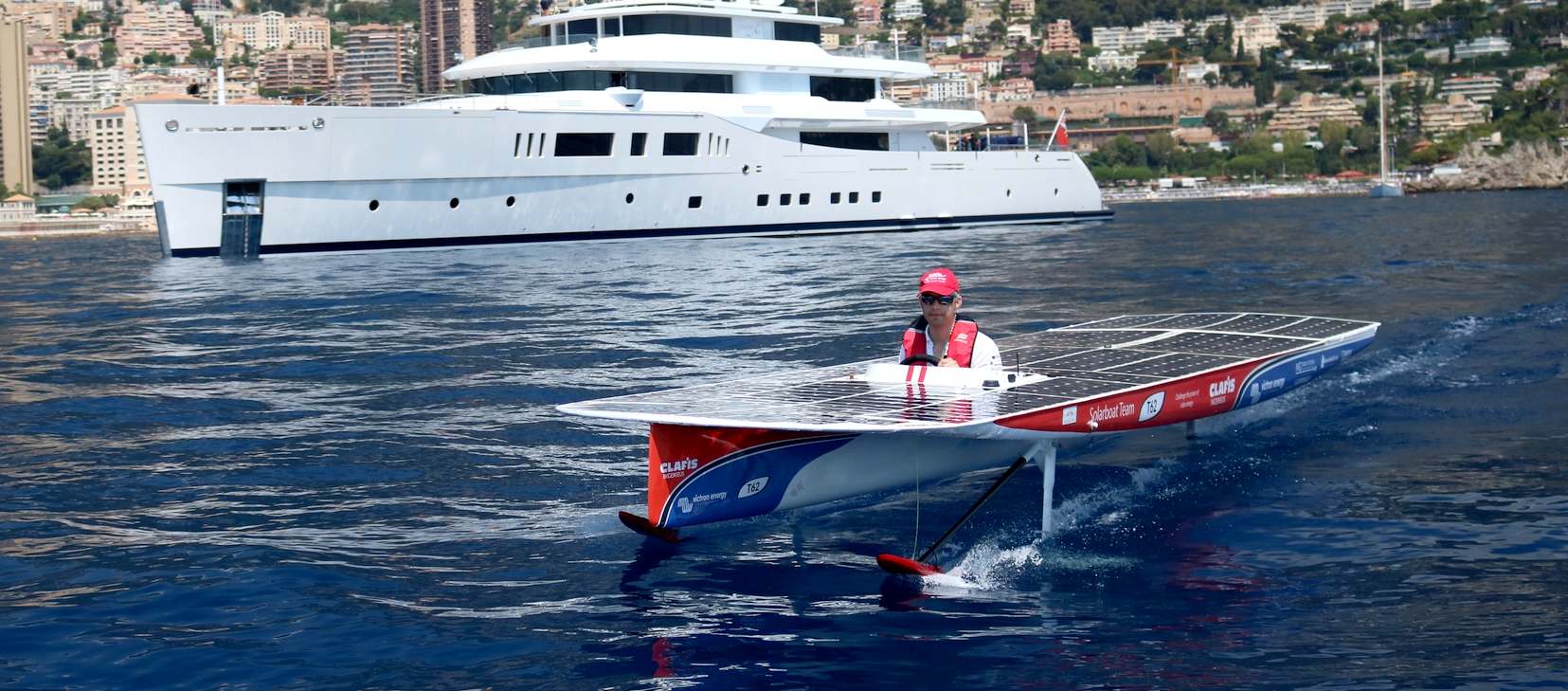 CLAFIS - A beautiful three pointer hydrofoil boat with what looks like automatic adjustment of the leading wings from skis linked to the foils by steel cables.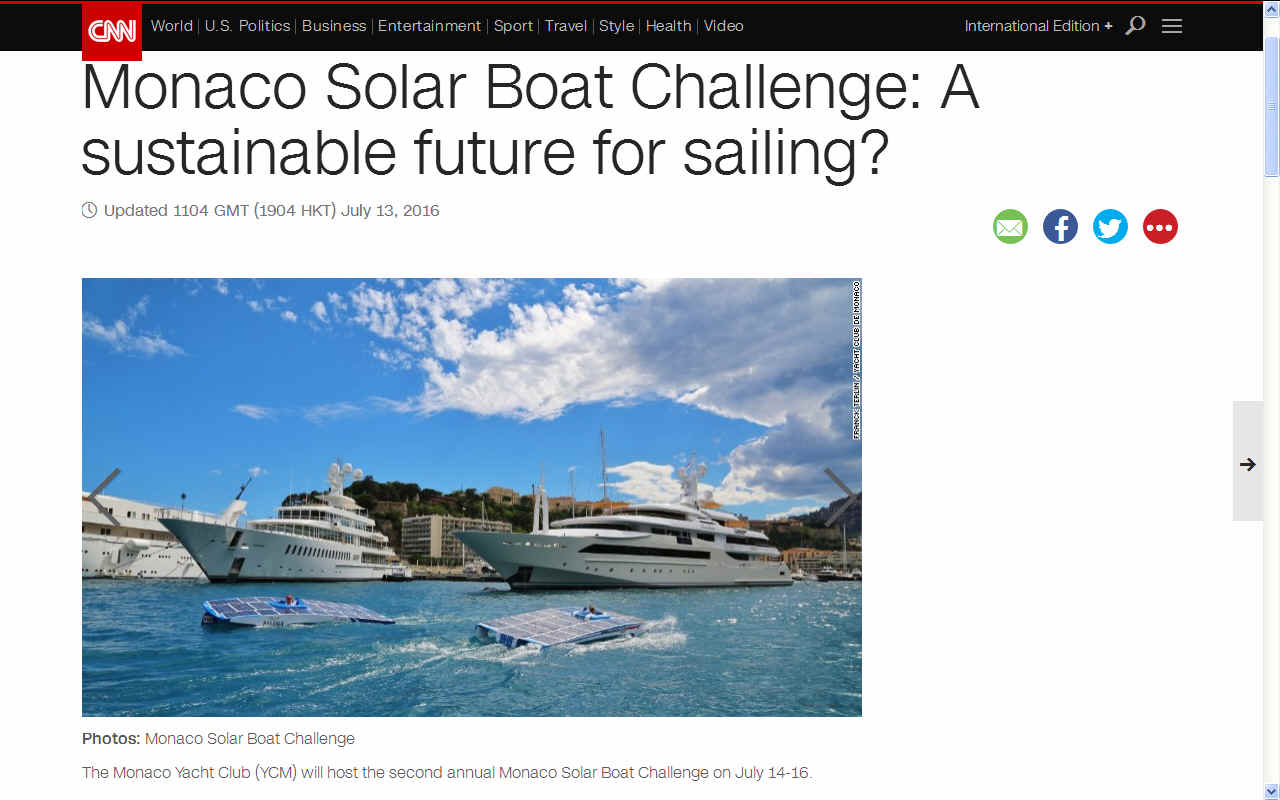 MONACO - The yacht harbour at Monaco is an ideal location for fast electric boats powered by the sun. The event is organized by the Yacht Club.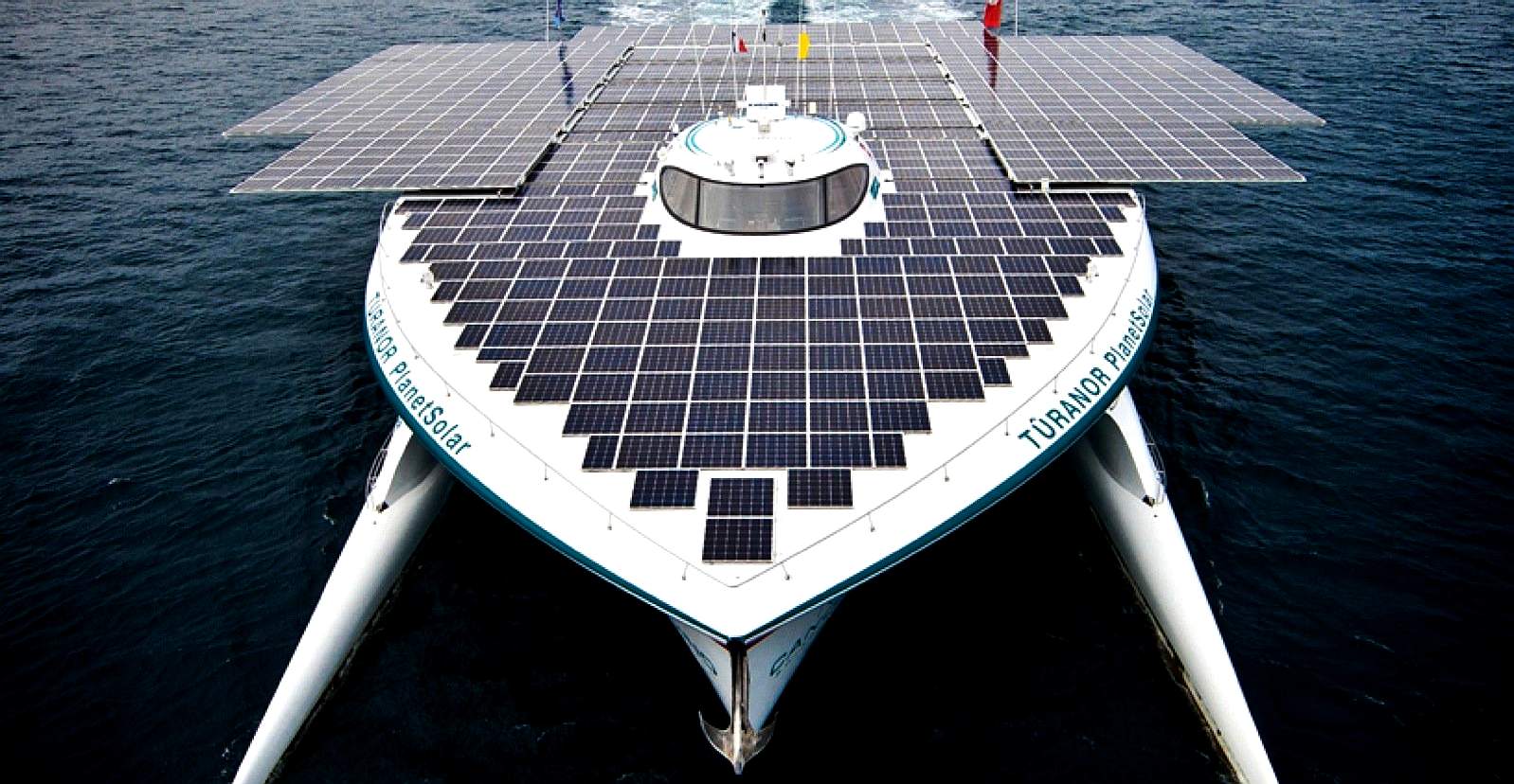 RECORD HOLDER - On the 4th of May 2012, the MS Tűranor PlanetSolar set a world record for the fastest solar powered circumnavigation of 584 days also going into the Guinness Book of World Records for other electric boat achievements. PlanetSolar began its epic adventure from Monaco, also coming home to the harbour for a solar powered celebration.
THE ELIZABETH SWAN - The graceful lines of this beautiful solar powered boat complements the zero carbon cruising ideal that many designers and United Nations planners aspire to under SDG13. When built the Swan's hull will be the largest solar powered boat in the world at 43 meters (140ft). She could also prove to be the world's fastest blue water cruiser.
ENERCO NK ZONNEBOOTRACE - This is a video of various race boats and the surrounding area of the 52 km Eneco Solar Boat Race NK, held on Friday 26th May 2017. The video is courtesy of Jelte Van Der Meer.
LINKS & REFERENCE
https://solarboatteam.nl/en/over/
https://www.victronenergy.com/blog/2017/06/01/fastest-boats-under-the-sun/
https://edition.cnn.com/2016/07/13/sport/monaco-solar-boat-challenge-monaco-yacht-club-sailing/index.html
https://www.planetsolar.org/
http://www.guinnessworldrecords.com/world-records/first-circumnavigation-by-solar-powered-boat
This website is provided on a free basis as a public information service. Copyright © Cleaner Oceans Foundation Ltd (COFL) (Company No: 4674774) 2019. Solar Studios, BN271RF, United Kingdom. COFL is a charity without share capital.