BANKING
ABOUT - CONTACTS - FOUNDATION - HOME - A-Z INDEX
The 'Cleaner Ocean Foundation' (COF) is a charity that is dedicated to ocean conservation. COF is also keen to promote the ocean economy to provide jobs for a circular economy in a changing world. Banking is an important part of running a charity that is looking to operate cost effectively.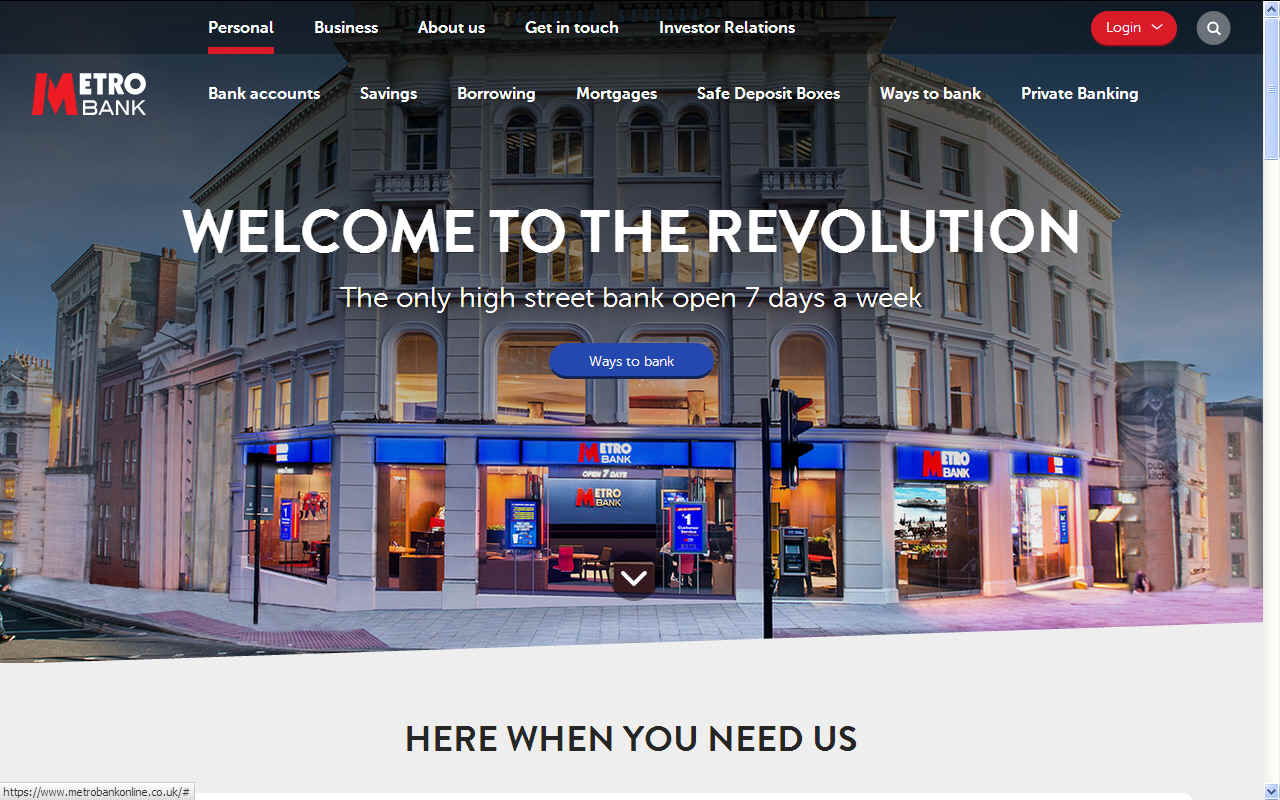 METRO BANKS - A modern look and a user friendly experience for anyone visiting this progressive bank.
OUR BANK
The Metro is a modern bank offering personal service in an age where other providers are centralizing to save costs and are thus less approachable, or user friendly in our view.
Metro Bank PLC is a retail bank operating in the United Kingdom, founded by Vernon Hill in 2010. At its launch it was the first new high street bank to launch in the United Kingdom in over 150 years. It is listed on the London Stock Exchange and is a constituent of the FTSE 250 Index.
Metro Bank provides banking services to personal and business customers. It is authorised by the Prudential Regulation Authority and regulated by both the Financial Conduct Authority and the Prudential Regulation Authority.
We prefer a bank that is less formal and uses first names to make us feel cared for. As a not-for-profit organisation starting out to help our fellow man, anything that reduces our administration costs means that we can spend more money on research and development, working towards ocean literacy and development of technology that can make a difference.
VAT:

IBAN:

BIC:
This website is provided on a free basis as a public information service. copyright © Cleaner Oceans Foundation Ltd (COFL) (Company No: 4674774) October 2017. Solar Studios, BN271RF, United Kingdom. COFL is a charity without share capital.