IKEA'S RIVER CLEANING TOY
ABOUT - CONTACTS - DONATE - FOUNDATION - HOME - A-Z INDEX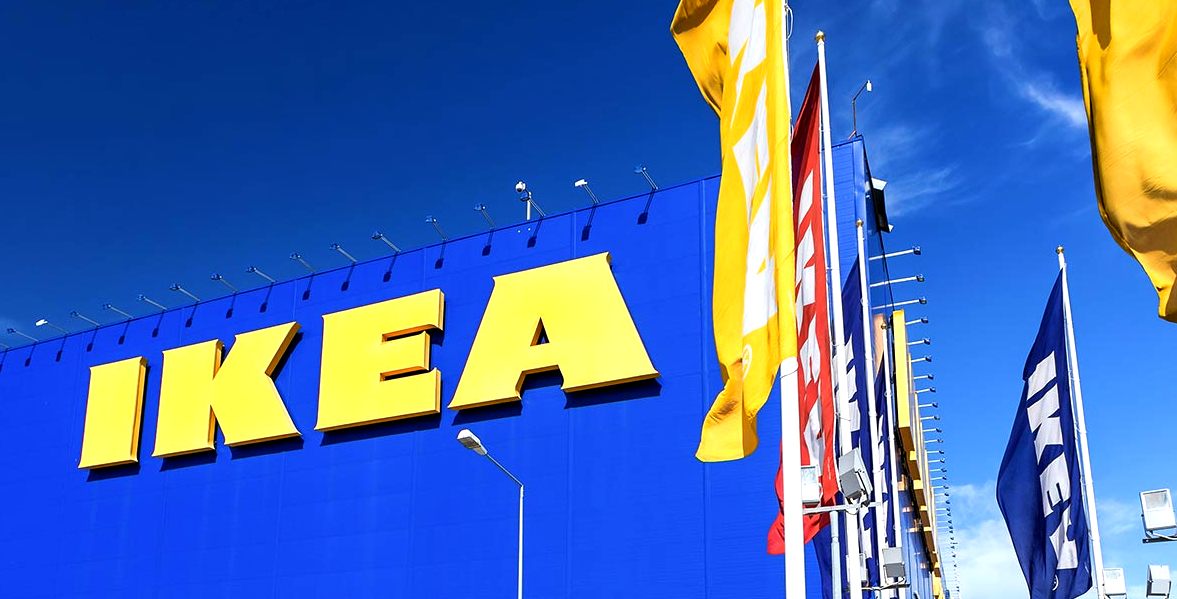 IKEA UK is delivering a fun, educational activity for the community as they unveil two large replicas of the "Smakryp bath boat" on the Thames. These boats will be used to clear rubbish from London's waterways over the coming weeks.
Ikea has invited people in the Deptford Creek area of London to come by to operate these fun machines and join in the clean-up effort, where the River Thames, like most other rivers is awash with garbage that is hard to spot at first try.

In the weeks ahead, the company say that they will transform the collected waste into a sculpture to display in its new Greenwich location, which is supposedly the brand's most sustainable store yet. The location has solar panels, treats rainwater, and spearheads various recycling initiatives.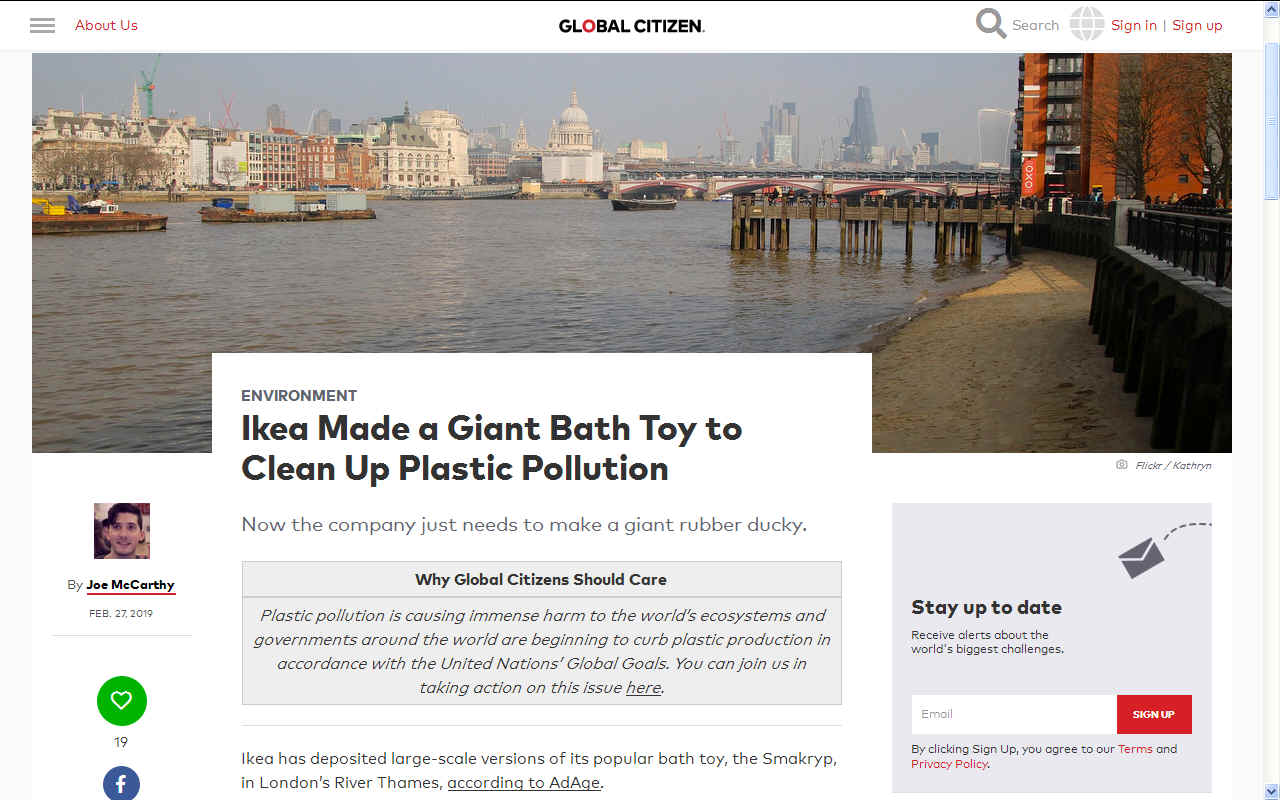 GLOBAL CITIZEN FEB 27 2019 - Ikea has deposited large-scale versions of its popular bath toy, the Smakryp, in London's River Thames, according to AdAge.

The cartoonishly proportioned floats aren't just cute to look at — they're there to clean up plastic pollution.

The machines use "Orca technology" to collect trash in the water and can hold up to 44 pounds of garbage at a time. When they become full, the trash is gathered on shore and the devices can head back out to the water.
Once the new sculpture is made, Ikea will donate the Smakryp machines to the sustainability charity Hubbub, which will be able to clean up plastic in the river indefinitely, AdAge notes.
@IKEAUK is delivering a fun, educational activity for the community as they unveil two large replicas of the "Smakryp bath boat" on the Thames. These boats will be used to clear rubbish from London's waterways over the coming weeks. https://t.co/r9LF6n2YSwpic.twitter.com/S9mNz78D0H

— Big Cat Agency (@BigCatAgency) February 22, 2019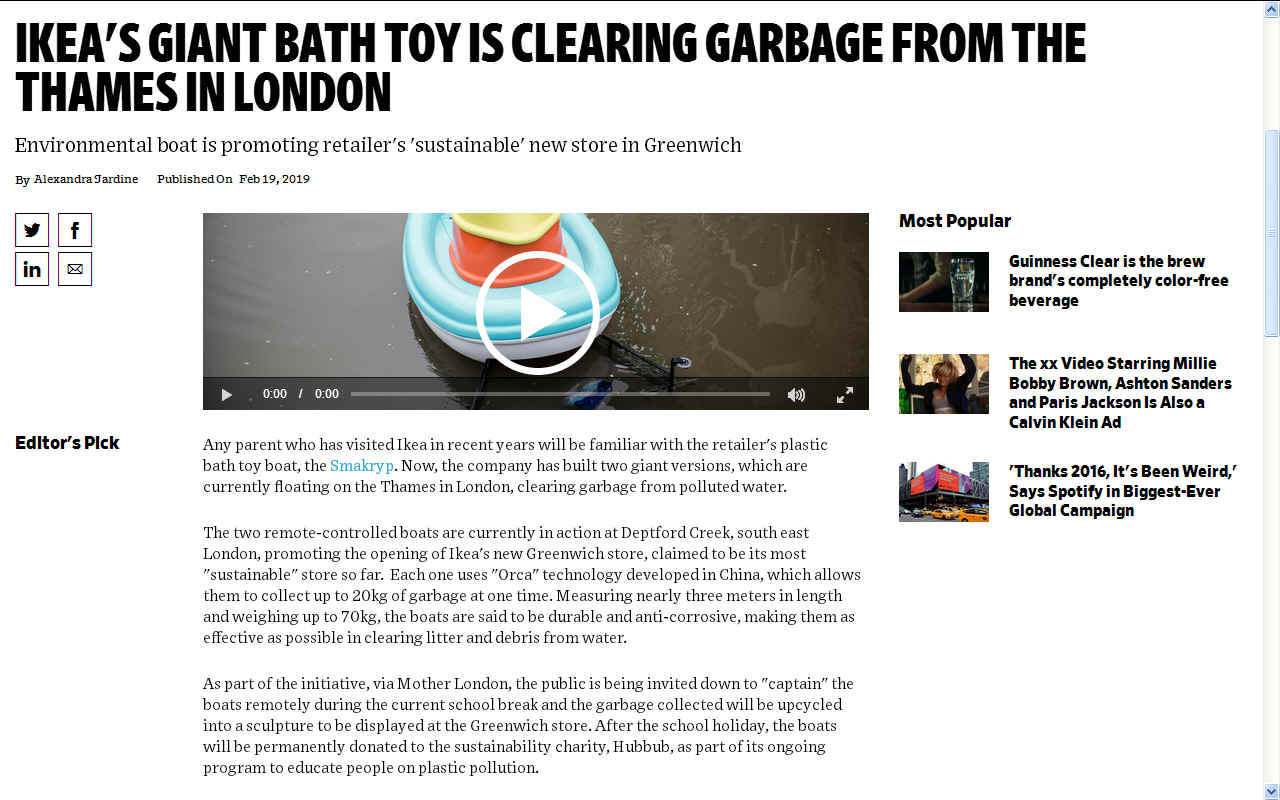 ADAGE FEB 19 2019 - Any parent who has visited Ikea in recent years will be familiar with the retailer's plastic bath toy boat, the Smakryp. Now, the company has built two giant versions, which are currently floating on the Thames in London, clearing garbage from polluted water.

The two remote-controlled boats are currently in action at Deptford Creek, south east London, promoting the opening of Ikea's new Greenwich store, claimed to be its most "sustainable" store so far. Each one uses "Orca" technology developed in China, which allows them to collect up to 20kg of garbage at one time. Measuring nearly three meters in length and weighing up to 70kg, the boats are said to be durable and anti-corrosive, making them as effective as possible in clearing litter and debris from water.

As part of the initiative, via Mother London, the public is being invited down to "captain" the boats remotely during the current school break and the garbage collected will be upcycled into a sculpture to be displayed at the Greenwich store. After the school holiday, the boats will be permanently donated to the sustainability charity, Hubbub, as part of its ongoing program to educate people on plastic pollution.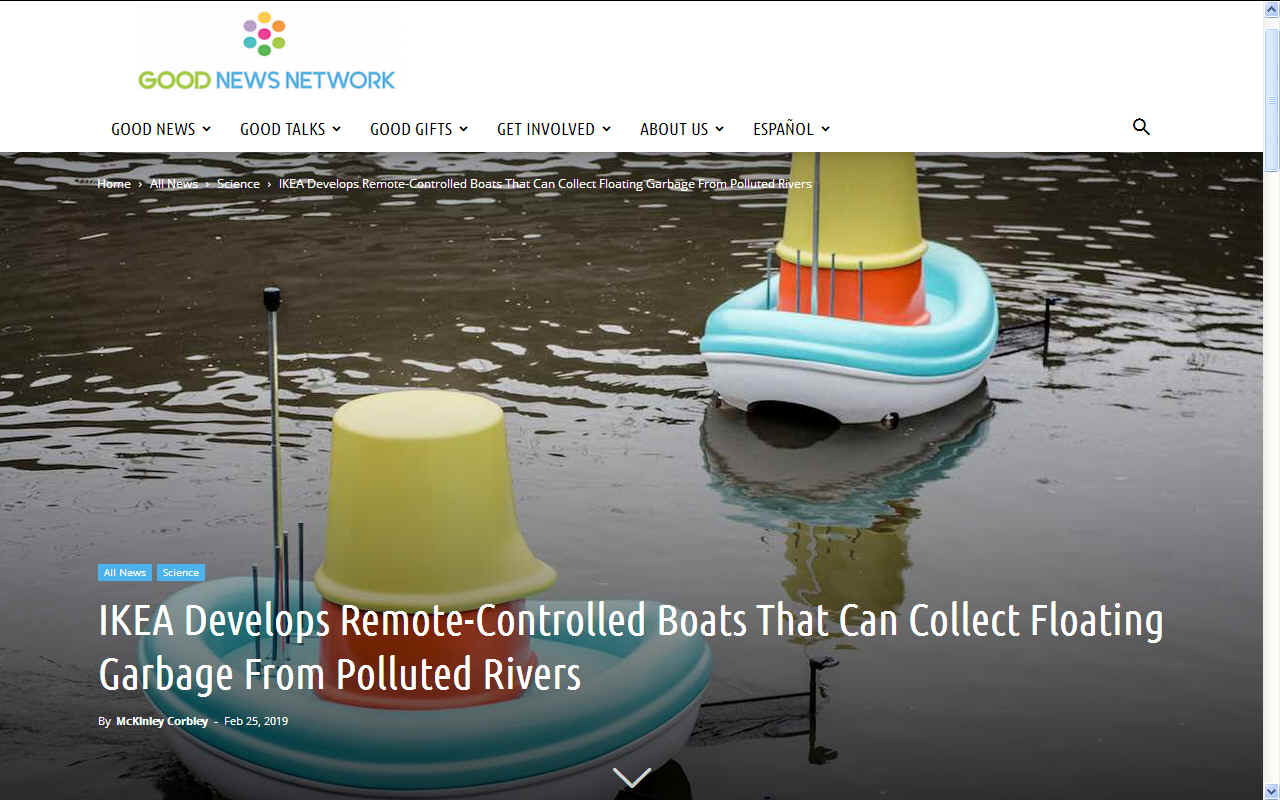 GOOD NEWS NETWORK EB 25 2019 - IKEA is continuing their efforts to clean up the planet by designing remote-controlled boats that can tidy up floating garbage in lakes and rivers.

The Swedish furniture company modeled their Good Ship IKEA boats after their SMÅKRYP bath toy set.

Each boat can salvage up to 44 pounds of trash at a time. Weighing 150 pounds and measuring in at 10-feet long, the boats could prove to be a fun and innovative solution for keeping the rivers free of garbage.
Earlier this month, two of the boats were deployed into Deptford Creek in southeast London as a means of tidying up the river and celebrating the opening of IKEA's newest branch in Greenwich.
The furniture store partnered with Creekside Education Trust to raise public awareness for water pollution by inviting pedestrians and school kids to pilot the boats up and down the creek for an entire week.

Though IKEA has not disclosed whether they will continue producing the vessels, the two boats from Greenwich will continue their services under the management of Hubbub, a nonprofit dedicated to encouraging sustainability.

Additionally, all of the trash that was collected from the creek will be turned into a sculpture which will be placed in IKEA's new Greenwich store.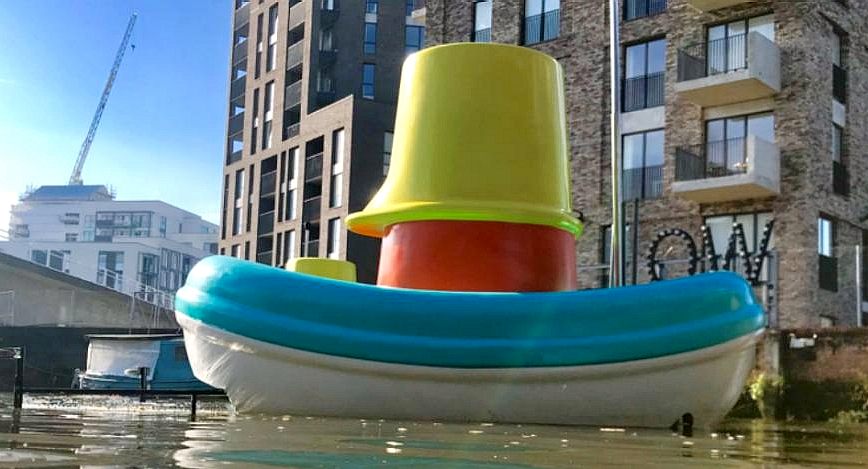 GIANT BATH TOY: It's unknown whether the company will expand this effort to other locations or make the plastic-cleaning machine commercially available. In recent years, growing awareness of the scale of plastic pollution has spurred people around the world to engage in plastic clean-up efforts and the Smakryp machines could prove to be a useful tool.

Ikea has reduced plastic pollution in other ways, too. The company has vowed to eliminate single-use plastics in its stores by 2020 and has experimented with mushroom packaging.

These efforts are part of a larger commitment to sustainability. The company invests in schemes to reduce air pollution in India, sells solar panels, and focuses on curbing food waste.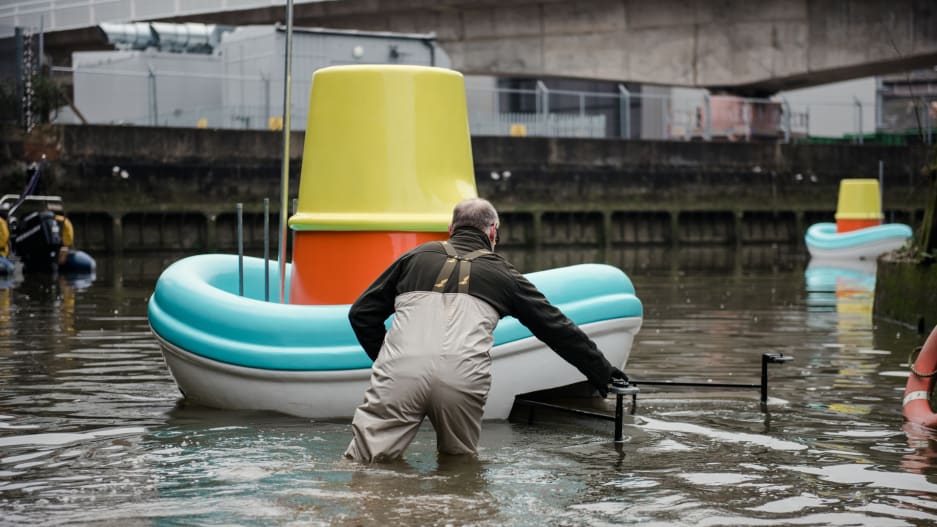 The new plastic-cleaning initiative coincides with efforts being made throughout the United Kingdom. The government has vowed to restrict single-use plastics, supermarkets and other stores have gotten rid of plastic bags, and scientists are researching plastic alternatives.

Since 1950, humans have created 8.3 billion metric tons of plastic, more than 75% of which has been thrown away. Each year, an estimated 8 million metric tons of plastic enter the oceans, harming a broad range of marine life.

The UK, in particular, has been forced to reckon with the environmental toll of plastic pollution in recent years after China prohibited the import of certain kinds of junk plastic. Previously, the UK had been sending 2.7 million tons of plastic to China annually.

Ikea's giant bath toys are only cleaning a few dozen pounds of plastic at a time, but by engaging everyday citizens in clean-up efforts, the company could help to spur larger reforms around plastic production and consumption.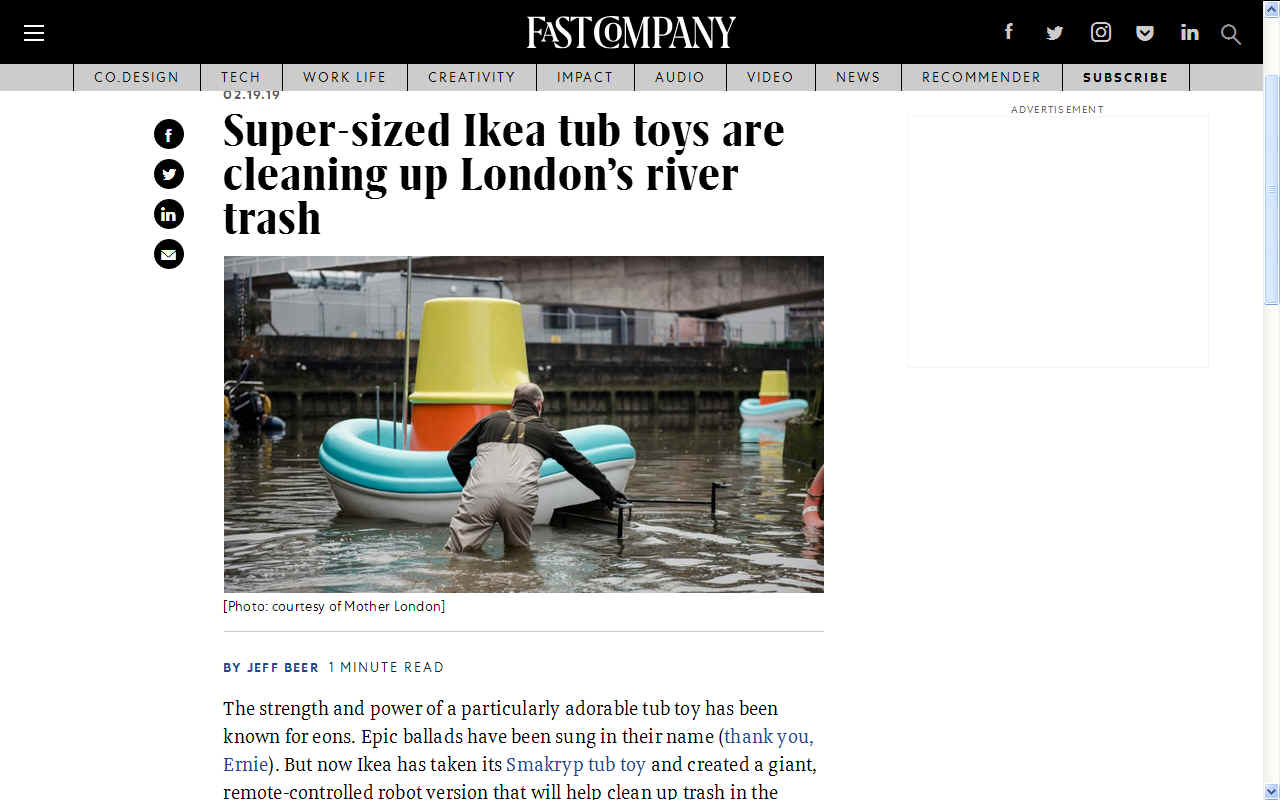 The strength and power of a particularly adorable tub toy has been known for eons. Epic ballads have been sung in their name (thank you, Ernie). But now Ikea has taken its Smakryp tub toy and created a giant, remote-controlled robot version that will help clean up trash in the River Thames in London.

To mark the opening of the Swedish retailer's newest London store in Greenwich, Ikea deployed two boats in the river in southeast London, dubbed The Good Ship Ikea, each equipped with technology enabling them to collect up to 44 pounds of trash at one time. Each boat is almost 10 feet long and weighs up to 150 pounds. According to Ikea, more than 300 tons of trash is cleared from the Thames every year.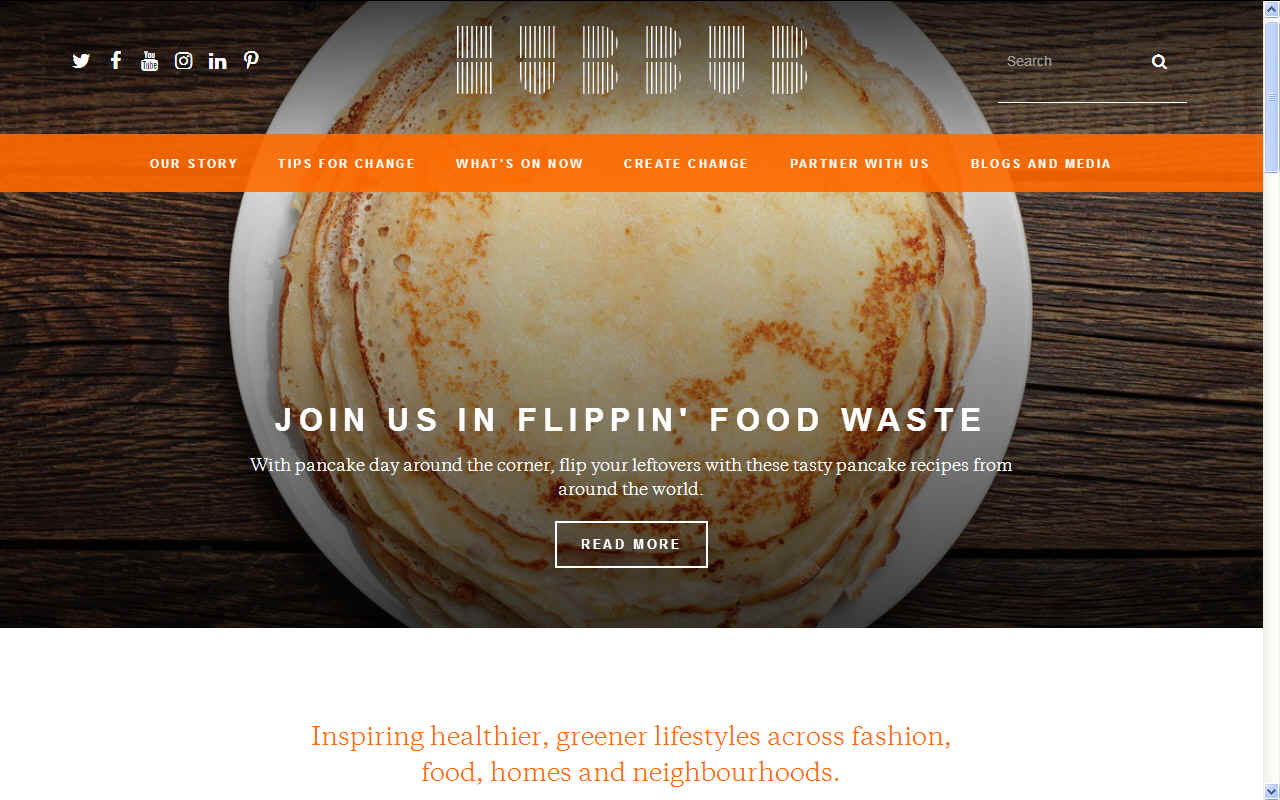 It's not the first time Ikea has used its products to raise awareness for an issue. In 2014 in Singapore, the retailer used its store showrooms to promote stray dog adoption.

The boats are running during the U.K. school break this week, the retailer has teamed with the local Creekside Education Trust to provide an educational experience for local families, and the public was invited to help control the boats remotely. The collected trash will be turned into a sculpture for the new Greenwich store.

After this week, the boats will be permanently donated to the sustainability charity Hubbub.
LINKS & REFERENCE
https://www.goodnewsnetwork.org/ikea-develops-remote-controlled-boats-to-collect-garbage/
https://www.hellomagazine.com/homes/2019020667585/ikea-greenwich-superstore-opening-london/
https://www.hubbub.org.uk/
https://www.ikea.com/gb/en/products/childrens-ikea-products/baby/baby-toys/sm%C3%A5kryp-3-piece-bath-toy-set-boat-art-20260394/
https://www.fastcompany.com/90309189/super-sized-ikea-tub-toys-are-cleaning-up-londons-river-trash
https://twitter.com/BigCatAgency
https://www.ikea.com/gb/en/ikea/greenwich-store/
https://adage.com/creativity/work/ikea-good-ship-ikea/1027291
https://www.globalcitizen.org/en/content/ikea-giant-bath-toy-plastic-cleaning/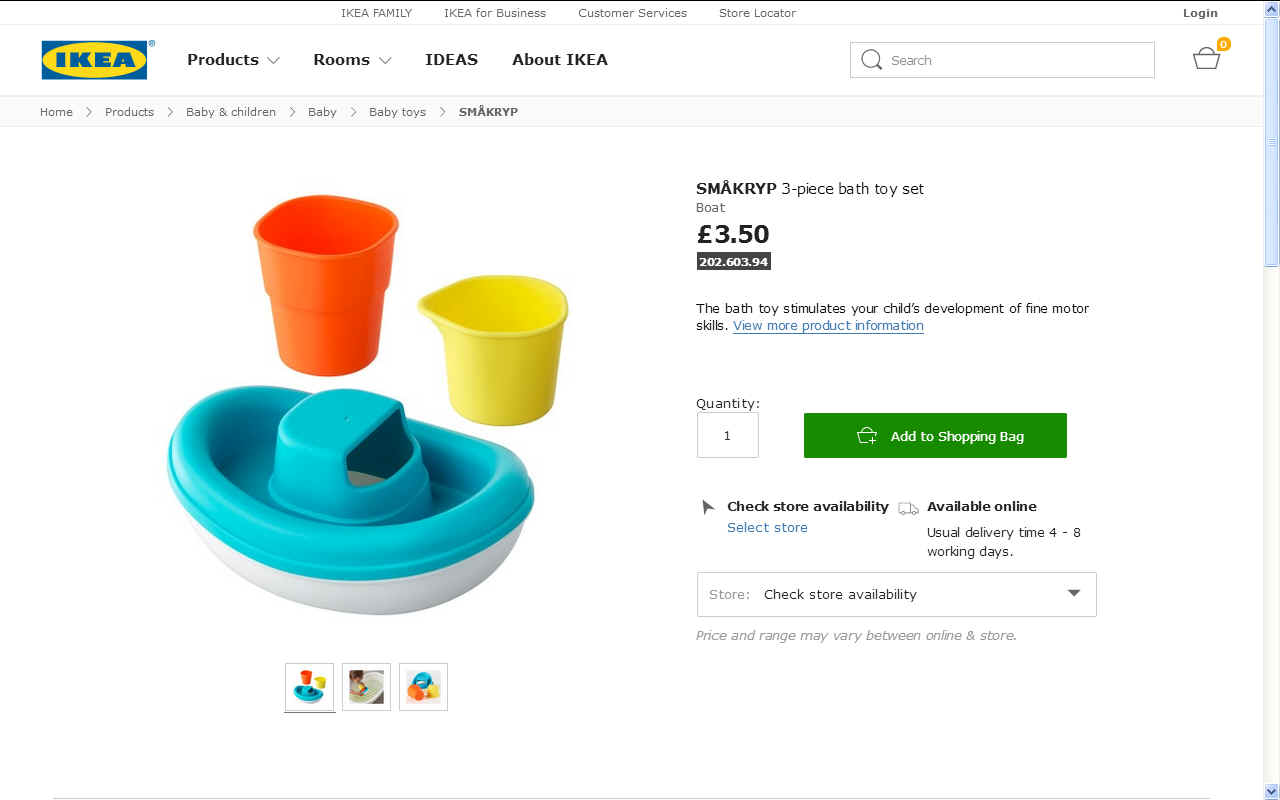 This website is provided on a free basis as a public information service. copyright © Cleaner Oceans Foundation Ltd (COFL) (Company No: 4674774) 2019. Solar Studios, BN271RF, United Kingdom. COFL is a charity without share capital. The names AmphiMax™, RiverVax™ and SeaVax™ are trade names used under license by COF in connection with their 'Feed The World' ocean cleaning sustainability campaign.