COMPUTERS - COLLISION AVOIDANCE
ABOUT - CLIMATE CHANGE - CONTACTS - FOUNDATION - HOME - OCEAN PLASTIC
Please use our A-Z INDEX to navigate this site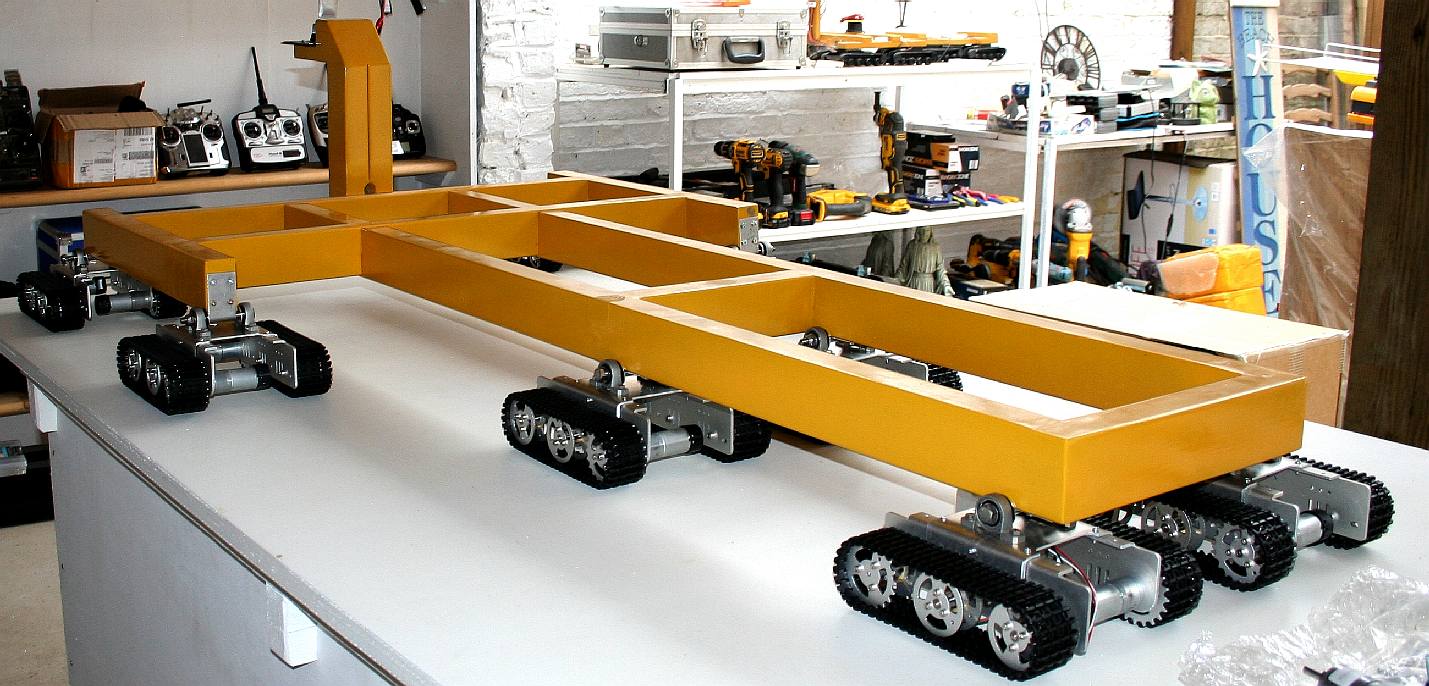 ROBOT LAB - Straight back to work from a terrific maritime event in Bulgaria, our volunteers assembled these rugged swivel axles for water tank and other vehicle trials later this year. This unique shore based vehicle is designed to launch and recover SeaVax with an all up weight of around 100 tons. The Foundation hope to test a half size version of the real thing in 2019-2020, or as soon as funds allow. Copyright © photograph 23 June 2018 Cleaner Ocean Foundation. All rights reserved.
AmphiMax is a low cost beach launching and recovery system. While stationed on land, the amphibious vehicle is also a jig into which SeaVax hull parts may be aligned and joined. The vehicle is thus a portable boatyard.
At this stage of the project and with limited funds and volunteer only input, we needed a waterproof housing for the traction batteries, speed controllers, onboard computer and electronic sensors.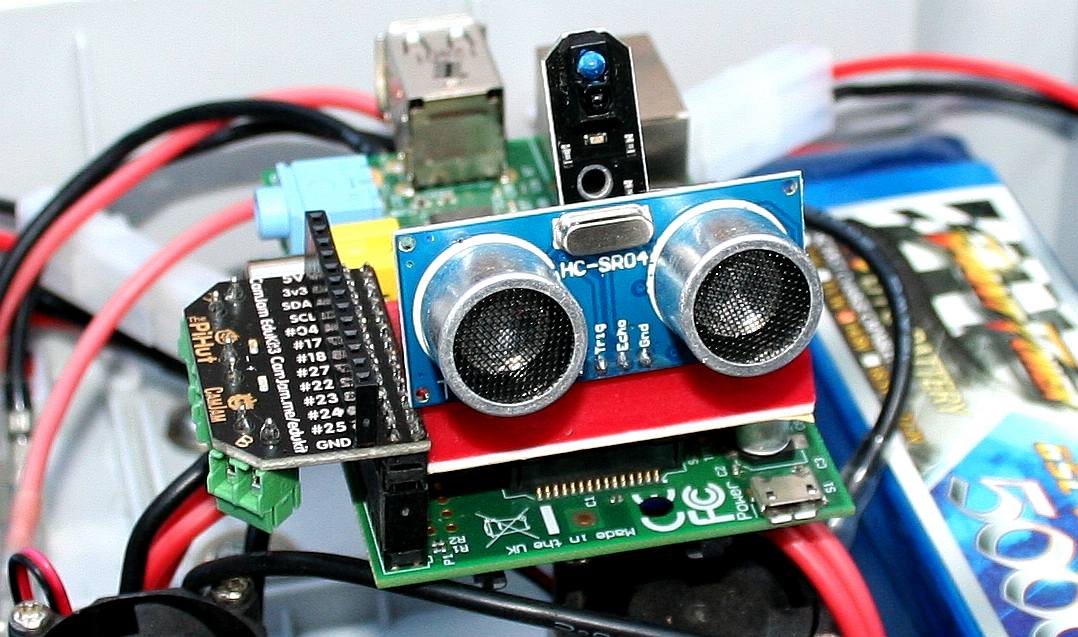 ROBOTICS - AmphiMax is to be fitted with collision avoidance sensors and cameras. The humble Raspberry Pi micro computer is able to perform these functions with a capable coder at the helm. Copyright © photograph 22 July 2019 Cleaner Ocean Foundation. All rights reserved.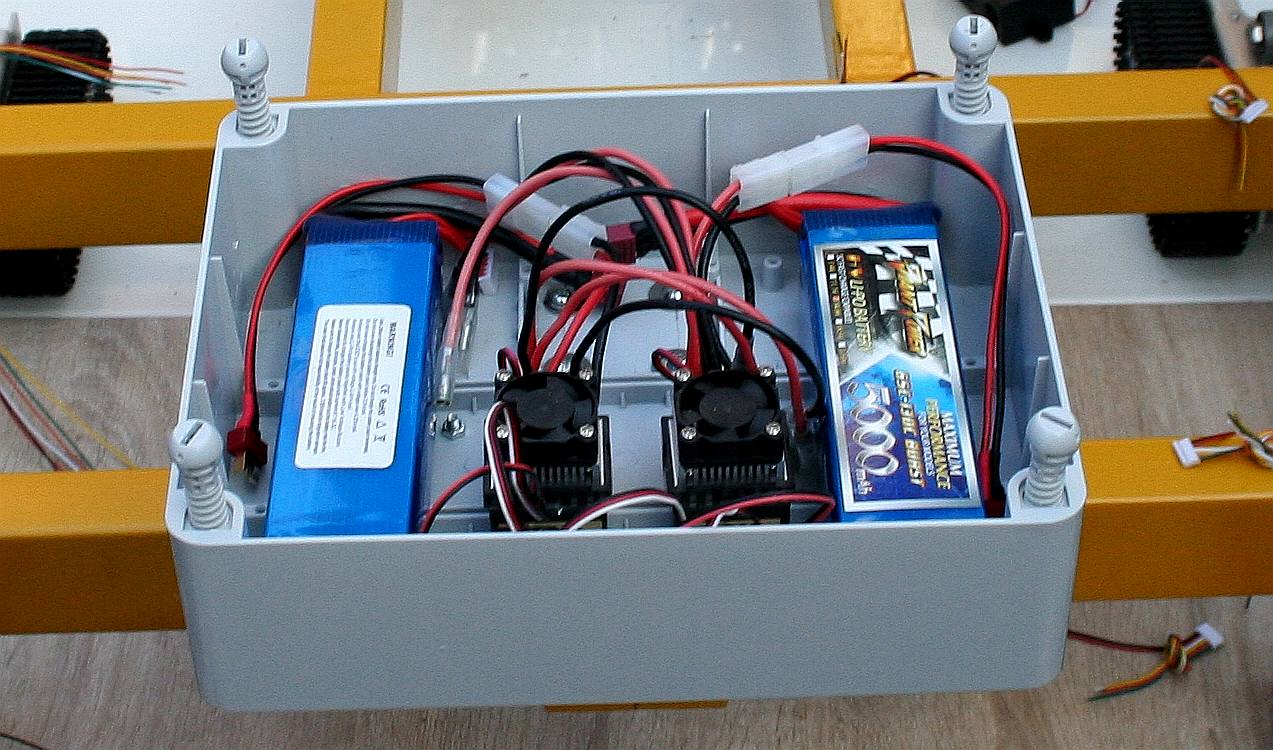 ENCLOSURE - A large waterproof junction box was bolted to the AmphiMax. It needed to be big enough to house the traction batteries and motor speed controllers, as well as a radio receiver and computer electronics. In this picture you can see the Lipo batteries and DC speed controllers - one pair for left and right track sets. Copyright © photograph 22 July 2019 Cleaner Ocean Foundation. All rights reserved.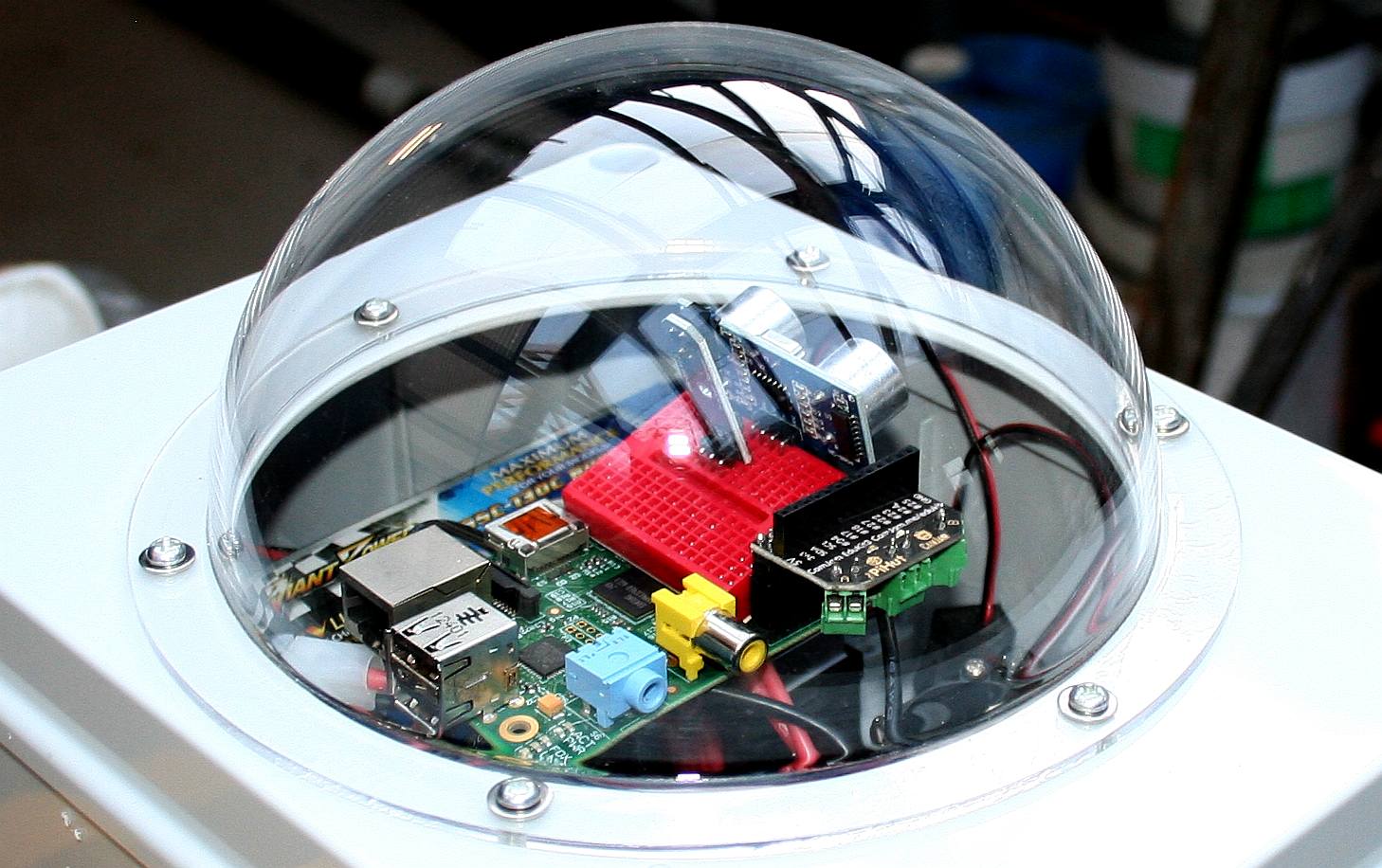 DOME - We cut a circle in the enclosure lid and fitted this acrylic dome so that the electronic eyes might see. The onboard computer will be able to steer the AmphiMax away from obstacles, or bring the vehicle to a halt if it encounters larger obstructions. Internal mounting frames will be needed next. Copyright © photograph 22 July 2019 Cleaner Ocean Foundation. All rights reserved.
WHY IS AMPHIMAX SO IMPORTANT TO THE SEAVAX CONCEPT ?
The AmphiMax is not just a launch and recovery machine, it is an essential development tool for Seavax. We can think of no quicker way to take a boat out of the ocean into a dry dock situation anywhere in the world to allow engineers to fit alternative heads for experimenting full size.
The Amphimax has all the equipment built in to allow a team of engineers to fabricate parts, change machinery and even repair a damaged hull using welding equipment, compressors and generators that are part of the portable dockyard.
LINKS & REFERENCE
https://

VERSATILE BOAT SERVICING - Amphimax is most probably the most versatile portable boat and small shipbuilding solution ever conceived on a small budget.
AMPHIBIOUS LAUNCH - AMPHIMAX - CAB - CHASSIS - COSTINGS - CRANE - DIESELS - DRIVE - FLOATATION - GENERATORS - HILL CLIMBING
HYDRAULICS - LAUNCH SITE SX - MODEL 1/20 - MOTORS - SUSPENSION - TIMETABLE - TRACKS - TRAILER - THRUSTERS - VIBRATOR - WHEELS
This website is provided on a free basis as a public information service. Copyright © Cleaner Oceans Foundation Ltd (COFL) (Company No: 4674774) 2019. Solar Studios, BN271RF, United Kingdom. COFL is a charity without share capital. The names Amphimax™, RiverVax™ and SeaVax™ are trademarks.