COMPUTERS
ABOUT - CIRCUMNAVIGATION - CLIMATE - CONTACTS - CROWDFUNDING - DONATE - FOUNDATION - HOME - PLASTICS - A-Z INDEX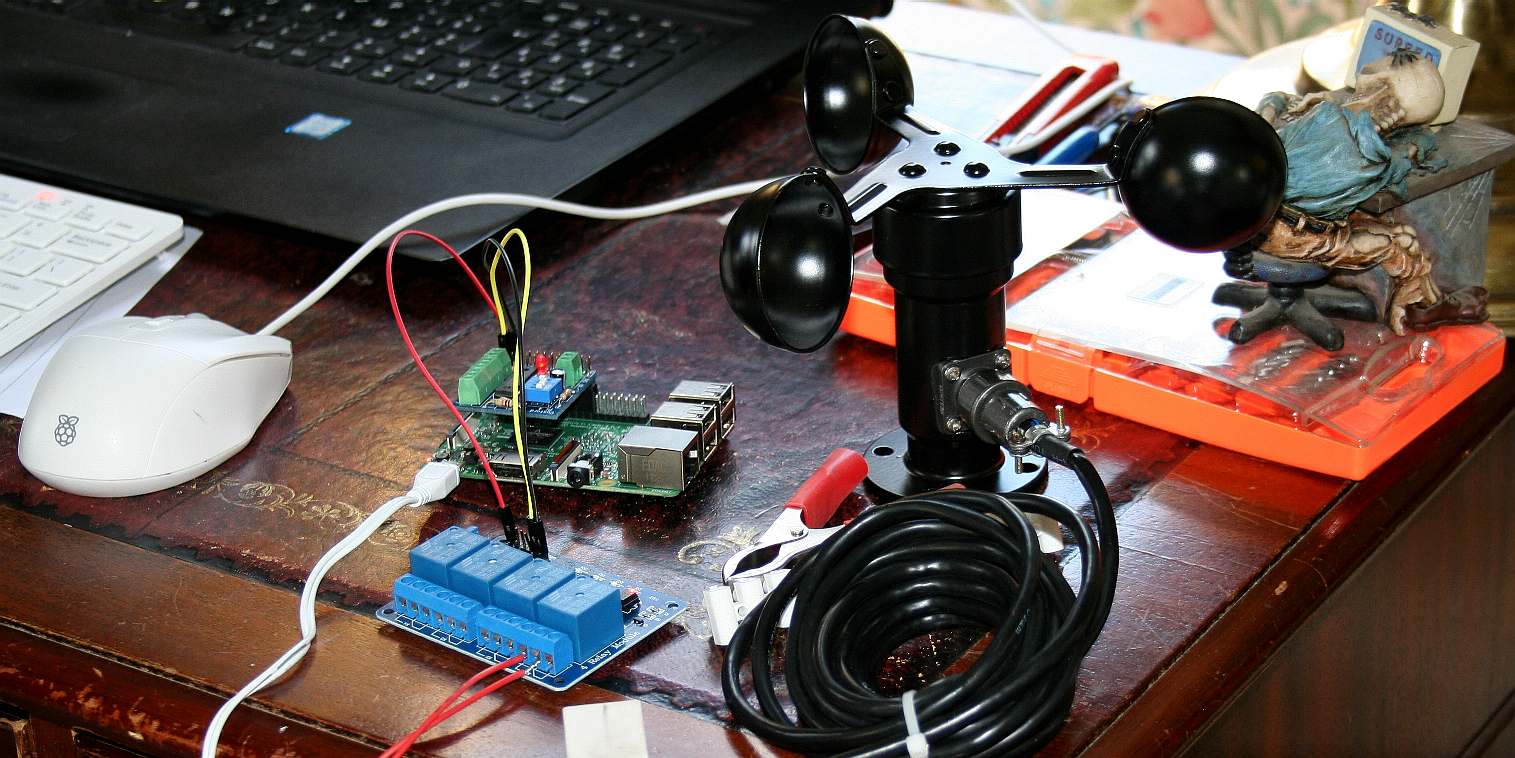 WEATHER STATION - Reading the environment is necessary to be able to trim the wind turbines and solar arrays. The Raspberry pi is used to operate the hydraulics that position the wind turbines according to wind speed as read by this anemometer. Banks of relays trigger the solenoids in sequence to open and close the hydraulic valves for the lifting and lowering rams. Lolita D'Ortona developed this program and control circuit as part of her master's degree in bio-engineering from the University of Liege in Belgium. Copyright © diagrams 29 April 2019. All rights reserved, Cleaner Ocean Foundation Ltd.
Computers are electronic machines that run programs to achieve results in multifarious environments that can be manipulated mathematically using coding to do just about anything imaginable without the need for human intervention, save to reap the reward of the program being run and the occasional servicing.
They are an essential component of robotics and autonomous or artificially intelligent machines that can even navigate the earth as they perform useful functions.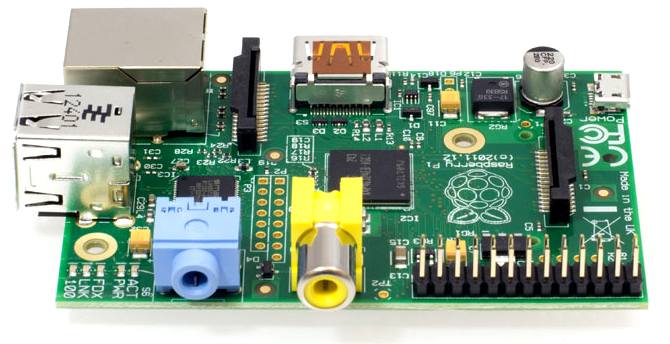 RASPBERRY - The Raspberry pi micro computer was originally designed in Cambridge and manufactured in Wales in the UK. The raspberry pi is looking to be a catalyst towards solving the world's computing issues by educating and empowering today's youth about programming. The raspberry pi foundation is a non-profit organization that spent 6 years developing their first raspberry pi computer that is about the size of a credit card designed to encourage mainly kids into coding computers at pocket money prices.
The software is open-source, chip manufacturers have kept their prices low, and the majority of the profits are funneled towards improving the devices and creating incentives to get students programming rather than envelope them in ready-made tech such as to help creativity thrive.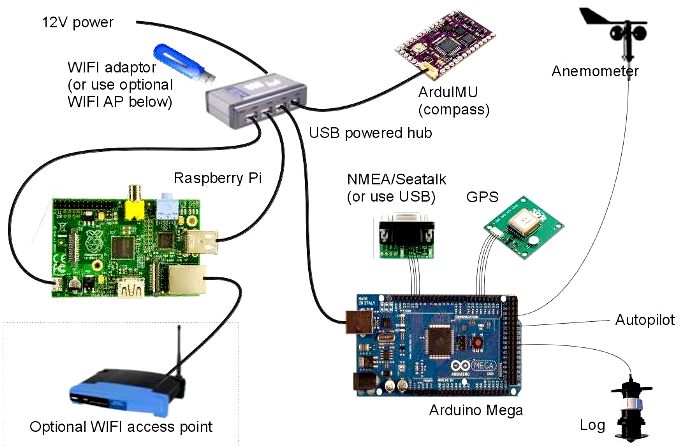 ARDUINO - Arduino is an open-source electronics prototyping platform based on flexible, easy-to-use hardware and software. Arduino projects can be stand-alone or they can communicate with software running on a computer (e.g. Flash, Processing, MaxMSP). Arduino is a single-board microcontroller to make using electronics in multidisciplinary projects more accessible. The hardware consists of an open-source hardware board designed around an 8-bit Atmel AVR, or a 32-bit Atmel ARM microcontroller. The software consists of a standard programming language compiler and a boot loader that executes on the microcontroller.

An important aspect of the Arduino is the standard way that connectors are exposed, allowing the CPU board to be connected to a variety of interchangeable add-on modules known as shields. Some shields communicate with the Arduino board directly over various pins, but many shields are individually addressable via an I˛C serial bus, allowing many shields to be stacked and used in parallel.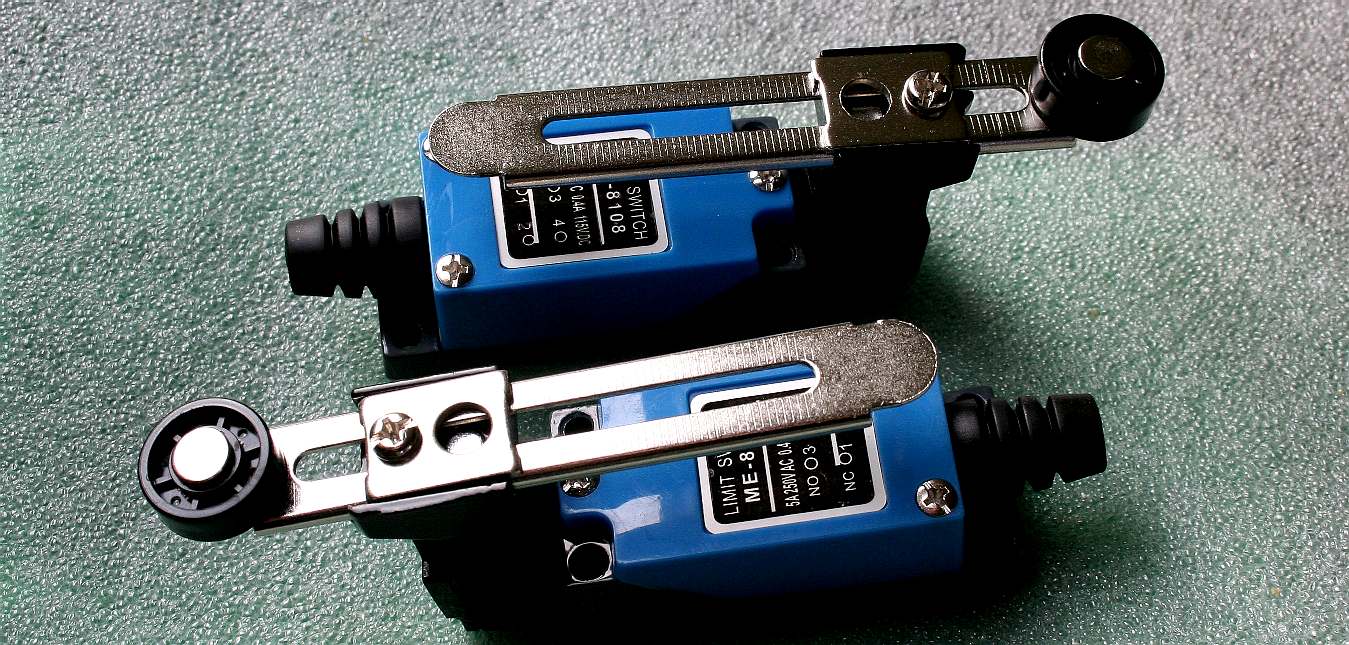 SWITCHES - These mechanically operated limit switches can be set to fine tolerances to tell the micro computers not to continue with a function. In this case they are for the maximum lift height and minimum lowering point of the wind turbine mast. They are waterproof units. They switch off the hydraulic pumps to ensure no damage can occur to the mast mechanism.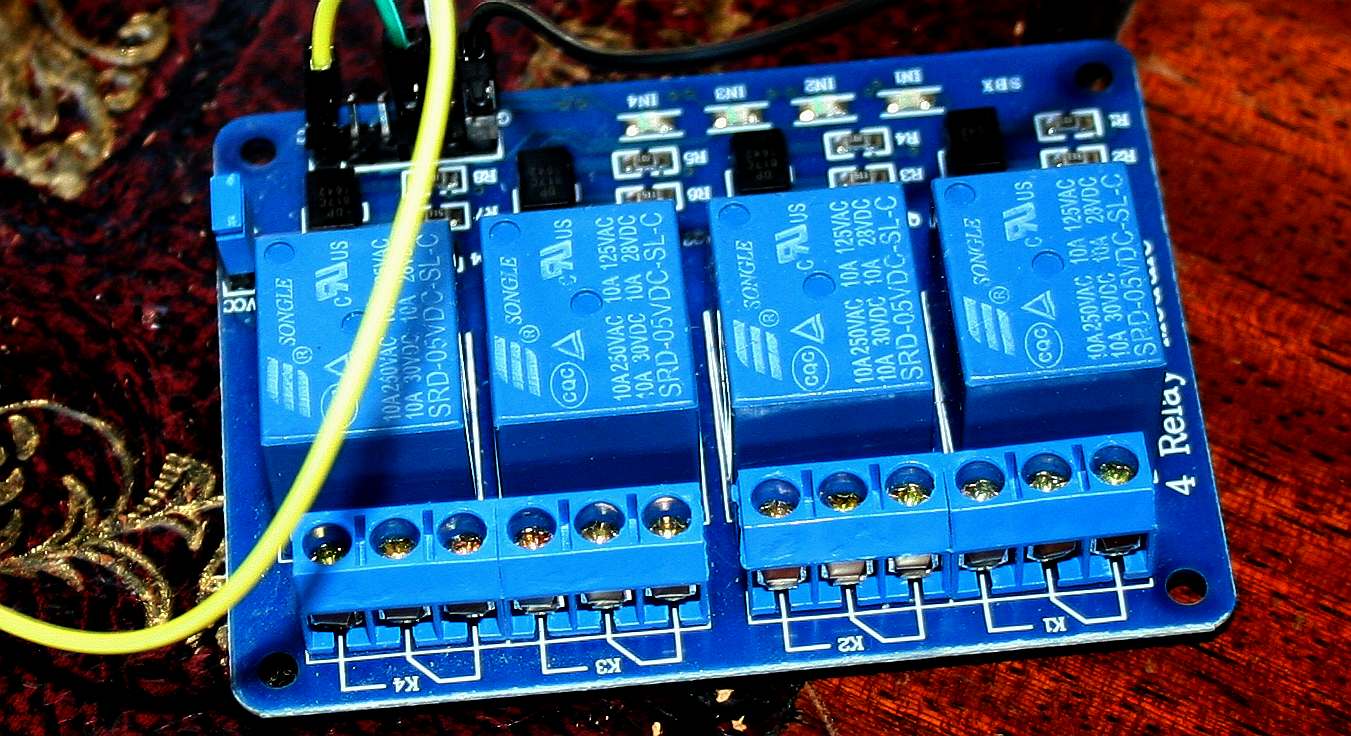 POWER - This is one of the banks of relays that will be used to control many of the robotic functions on the RiverVax. We will also be using solid state switches, again in banks of four. The printed circuit board or PCB revolutionized electronics. PCB's are now quite economical to produce. Copyright © photograph 15 May 2019. All rights reserved, Cleaner Ocean Foundation Ltd.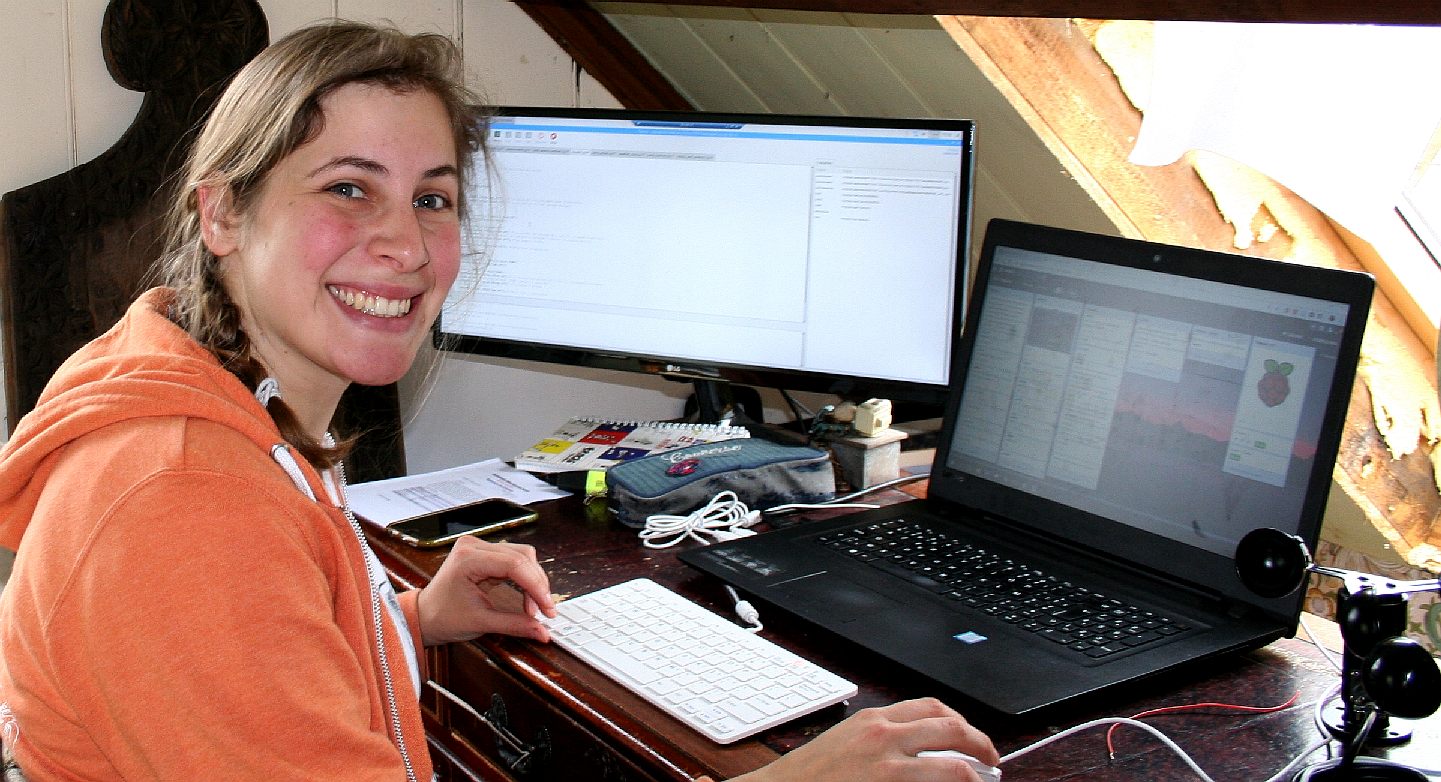 PROGRAMMING - It's a lot of hard work, building a program to read all the elements needed to control an energy harvesting station. Some code is available as free source, but most of what is needed to make a workable solution has to be custom written. Copyright © photograph May 2019. All rights reserved, Cleaner Ocean Foundation Ltd.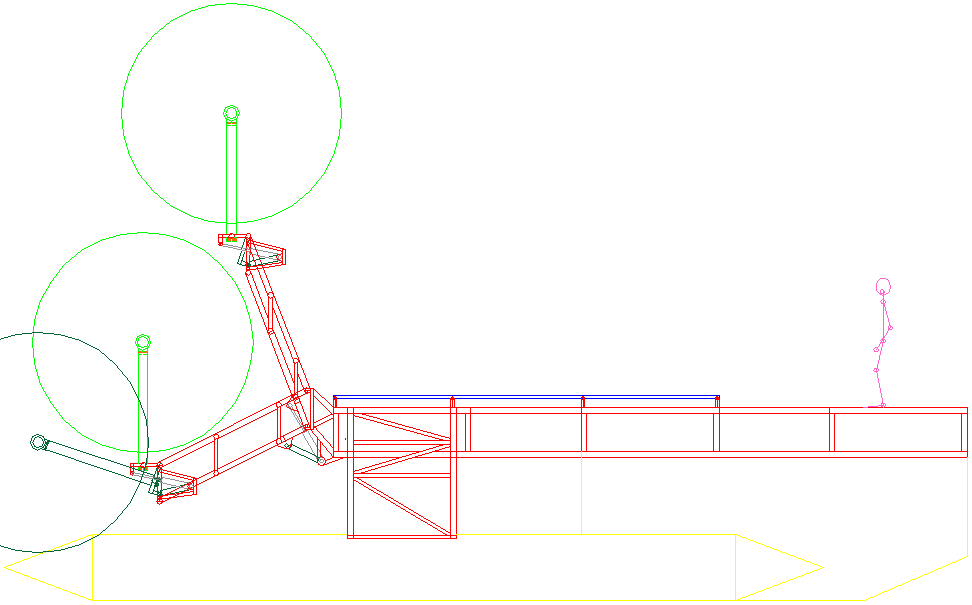 SEAVAX COASTAL/RIVER DESIGN - This diagram shows a single 1.5kW wind turbine mast for a medium size coastal vessel that will use a combination of computers and robotics to control the energy harvesting solar panels and wind turbine. This boat will use 36 solar panels to give 6.9kW (9.25hp) per hour energy harvesting in sunlight. It is worth noting that a small craft like this offers only one eighth the efficiency of the full size SeaVax and larger RiverVax. The vessel would have a 10 to 15kW/hr reserve using low cost, low-tech batteries. Hence, is only suitable for river and coastal work. A higher specification would be needed for serious river cleaning, moving from low cost polycrystaline to more expensive monocrystaline solar panels and from lead-acid to lithium batteries. Copyright © diagrams 28 March 2019. All rights reserved, Cleaner Ocean Foundation Ltd.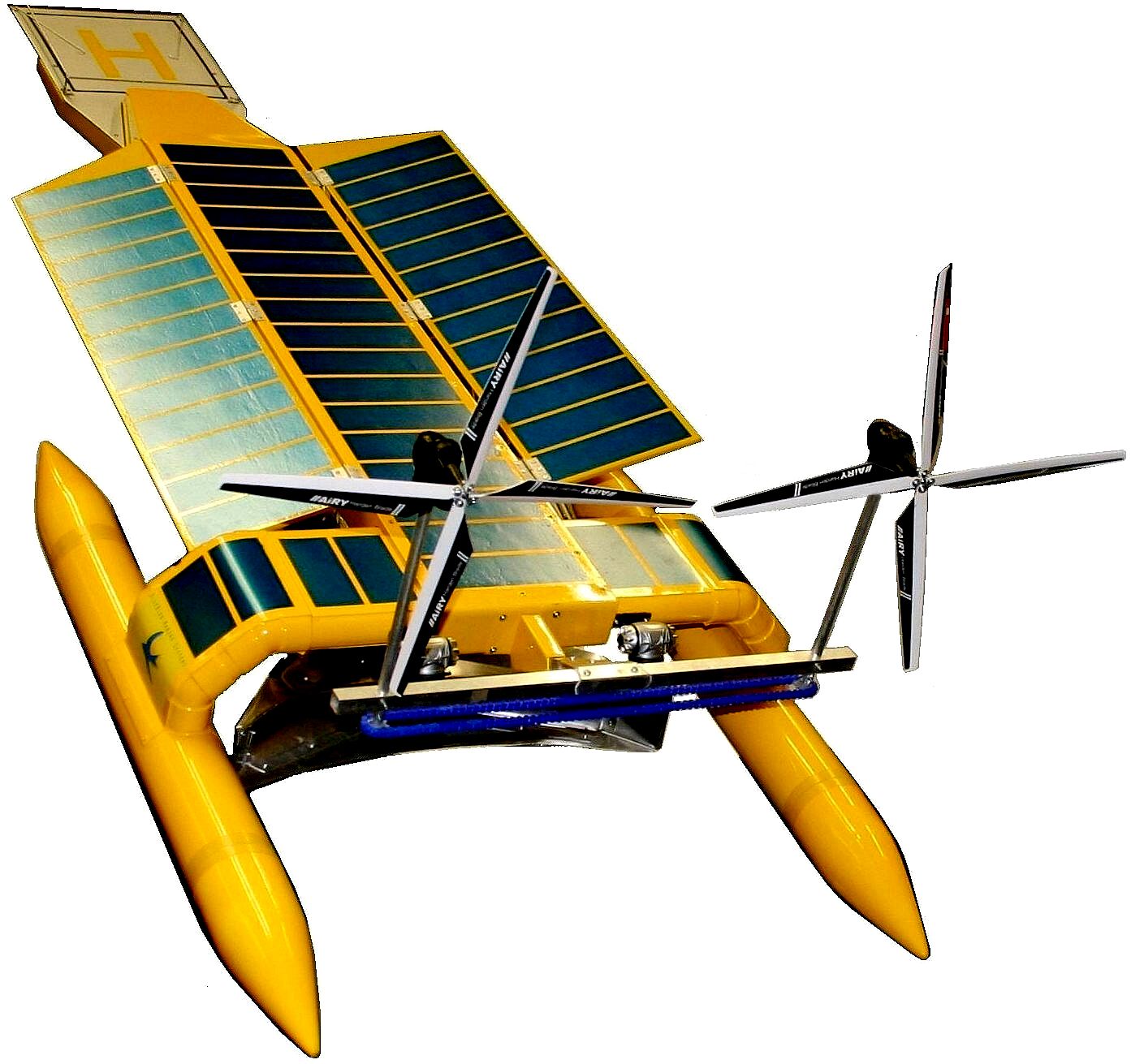 ROBOTIC OCEAN CONDITIONER - This vessel is designed to operate in fleets to target ocean waste before it settles on the ocean floor where nobody can recover it. There is nothing like it in existence today, though other ideas for trapping plastic waste are being developed, such as that of Boyan Slat and the Seabin. SeaVax is made more cost effective in operational terms with AmphiMax versatility that slashes the cost of production and servicing by using a portable dock for assembly, launch and servicing.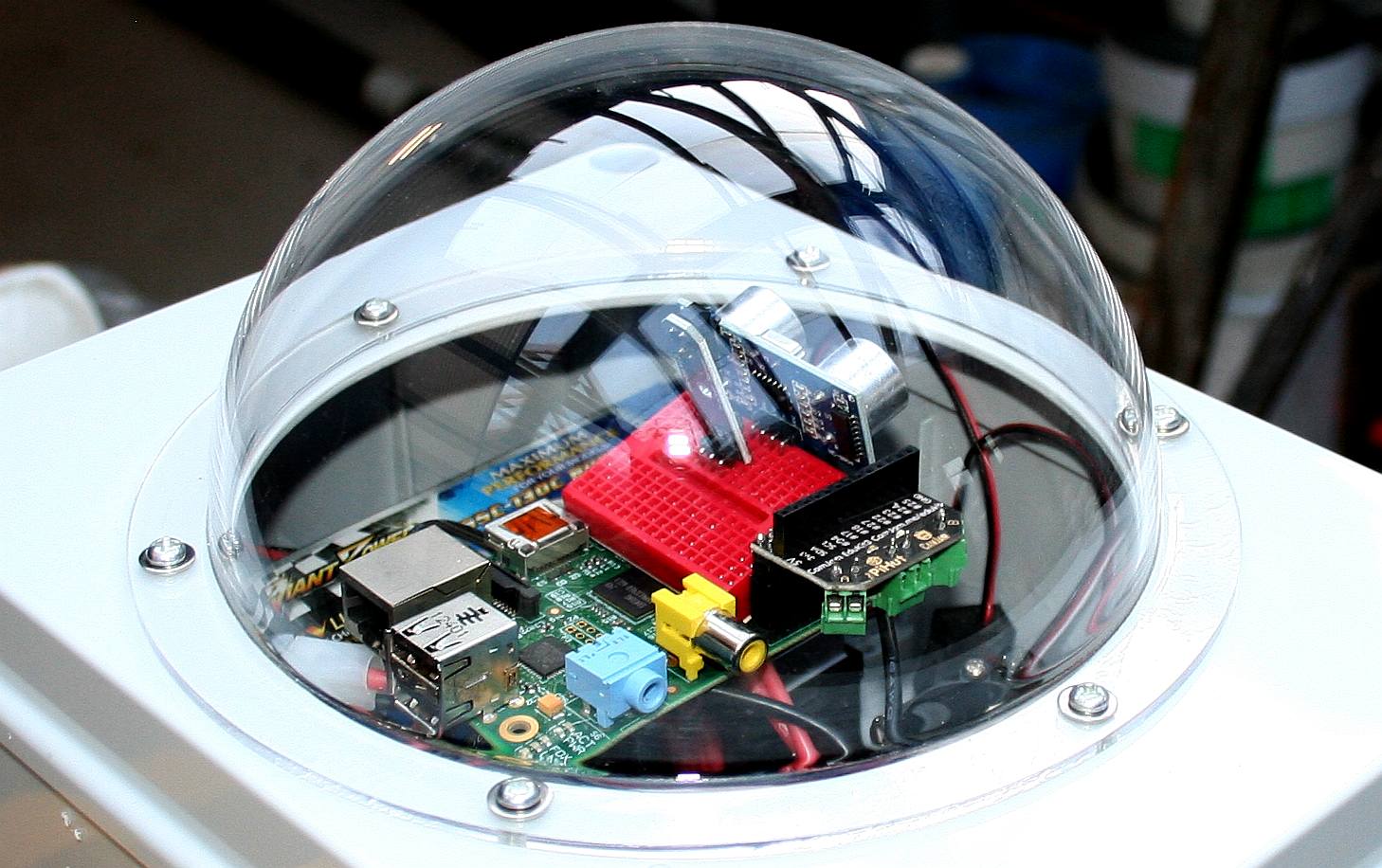 AMPHIMAX - The amphibious launch vehicle also uses computers, but for collision avoidance. This Raspberry Pi will be able to steer the AmphiMax away from obstacles, or bring the vehicle to a halt if it encounters larger obstructions. Arduino computers are good for this king of application, but not for camera work. Much of the code is open source for these applications. Copyright © photograph 22 July 2019 Cleaner Ocean Foundation. All rights reserved.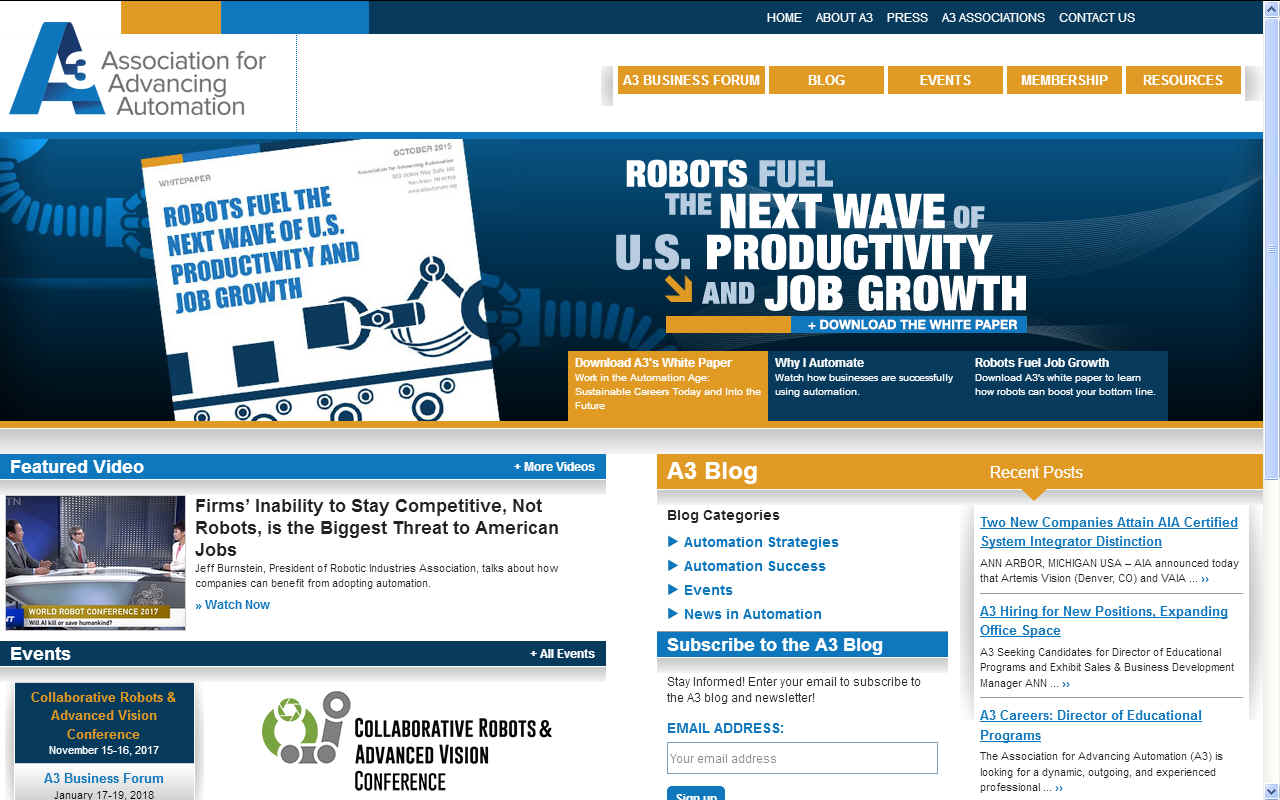 ROBOT CONFERENCE - Collaborative Robots and Advanced Vision are two of the most cutting-edge topics in automation today. At this two day conference you will explore a range of current advancements in both fields focusing on technology, applications, safety implications, and human impacts. Whether you're looking to implement your first ever automation system, take your current system past its limitations, grow your understanding of the available technology, or learn more about the market in general, this conference is right for you!
.....
LINKS & REFERENCE
https://www.a3automate.org/
https://www.robotics.org/
ARDUINO - ARM HOLDINGS - BEAGLEBOARD - MBED - PCBS - PICAXE - RASPBERRY PI
This website is provided on a free basis as a public information service. Copyright © Cleaner Oceans Foundation Ltd (COFL) (Company No: 4674774) 2019. Solar Studios, BN271RF, United Kingdom. COFL is a charity without share capital. The names Amphimax™ RiverVax™ and SeaVax™ are trademarks.