PRINCESS CRUISES
ABOUT - CLIMATE CHANGE A-Z - COASTAL TOURISM - CONTACTS - FOUNDATION - HOME - OCEAN PLASTIC A-Z - OCEANS
PLEASE USE OUR A-Z INDEX TO NAVIGATE THIS SITE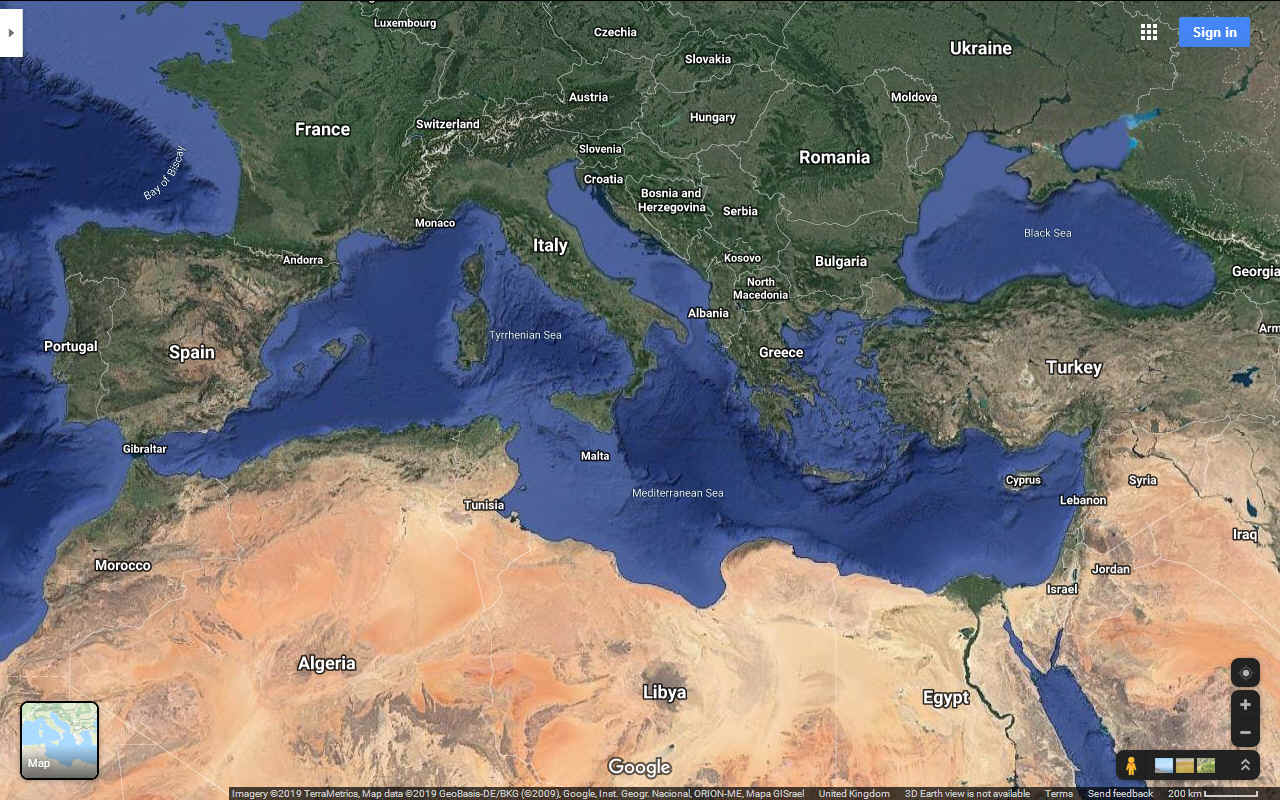 MEDITERRANEAN MAP - The vast sea area is subdivided into local regions, serving Europe, Africa and the Middle East. When he was younger, one of our volunteers cruised the Mediterranean on a steam ship called the Uganda. It was an unforgettable experience that he hopes others will be able to enjoy, free of the thought of harming the environment, that was not an issue in his day.
PRINCESS CRUISES

https://www.princess.com/

If you are an old cruise hand looking for something different, Princess Cruises is offering a no-fly voyage this summer on Sapphire Princess that swaps tried and tested ports and cities such as Barcelona and Nice and heads instead to underrated Malaga, Corsica's handsome capital of Ajaccio, the Languedoc port of Sète and Spanish/Moroccan Ceuta. The cruise's Atlantic sections visit Portimao on the Algarve, Cadiz and Lisbon. This cruise departed in July 27 2019 from Southampton, the 14-day Mediterranean Explorer cost from £1,649 per person (0344 338 8672).
How will Princess cope with the transition to a 40% zero emission fleet by 2030. We will be following the company as they adapt as part of our coping with climate change series of articles.
CRUISE LINE OPERATORS A - Z
VOYAGES TO ANTIQUITY
The Mediterranean is a vast sea, subdivided and interconnected as local seas, providing access to several European (Spain, France, Italy, Albania, Croatia, Slovenia, Greece, Cyprus, Malta) and other countries (Morocco, Algeria, Libya, Egypt, Israel, Lebanon, Syria, Turkey) with stunning coastlines and historic destinations via large ports, smaller island harbours and marinas.
Cruise operators provide holidays to many of these exotic destinations all of which at the moment rely on diesel heavy oil bunker fuels that are now the subject of IMO MARPOL requirements to lower toxic emissions and eventually to taper off the use of polluting ships with the uptake of less polluting transport, eventually leading to a zero carbon situation by 2100.
This presents port authorities and tour operators with several unknowns, and potentially, the need to adapt supporting infrastructure and the vessels that provide such services and generate tourist income, to welcome in the age of sustainable tourism as part of the United Nations' circular economy.
Stakeholders need to know what technology is being developed, and to make an informed choice as to infrastructure development needs, to adapt their regions to support incoming and newly emerging technology.
At the moment there are four main choices for shipping with zero carbon potential:
1. Sails
3. Solar
Three of these are climate friendly, with a hydrogen based economy offering less efficient use of renewable energy, but still being zero carbon. Sails take us back to the days of clipper ships, but could be made to be robotic in function. Solar power alone has proven to be a tad on the slow side, and solar and wind power is under development.

SUSTAINABLE TOURISM
Coastal Tourism is based on a unique resource combination at the border of land and sea environments: sun, water, beaches, outstanding scenic views, rich biological diversity (birds, whales, corals etc), sea food and good transportation infrastructure. Sustainable tourism can only be based on renewables and transport that does not harm the environment.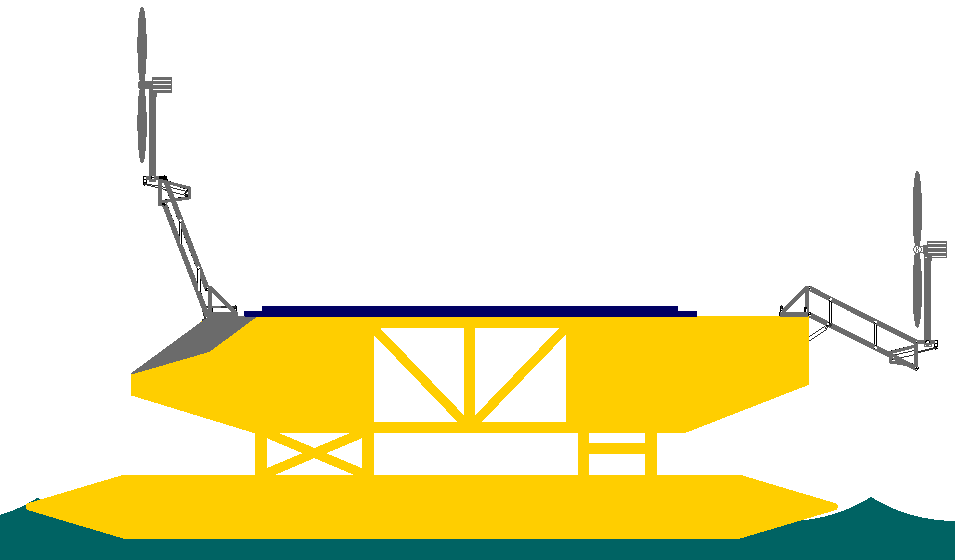 -
H2020 - Collaborative research proposal from 2019 to develop rotary sails in conjunction with other innovative advances as a means to provide sustainable tourism and eventually, world shipping with major disruption to ports and harbours. Such development could benefit operators of ferry and cruise services in Europe, who might be looking for a way of continuing to enjoy economic blue growth without adding to global warming. H2020 has now been superceded by Horizon Europe from January 2021.
A study in July 2021 has shown that the hull design of a trimaran, could be adapted to cross the Atlantic on hydrogen power alone, with solar assistance, as a top up power source. Food for thought for Waterborne and Zero Emission Waterborne Transport (ZEWT) advocates in Europe. The aim would be to adapt the concept to practical ZESTA ferries, especially for island nations who depend on shipping for their economies. The proposed design is also safer, leak wise.
LINKS & REFERENCE
https://www.pocruises.com/
https://www.princess.com/
https://www.voyagestoantiquity.com/
https://www.oceaniacruises.com/
https://vikingcruises.co.uk/
https://www.silversea.com/
https://disneycruise.disney.go.com/
https://www.msccruises.co.uk/
https://www.celestyalcruises.uk/en-uk
https://www.azamaraclubcruises.co.uk/
ACIDIFICATION - AEGEAN - ADRIATIC - ARCTIC - ATLANTIC - BALTIC - BAY BENGAL - BAY BISCAY - BERING - BLACK - CAPE GOOD HOPE
CAPE HORN - CARIBBEAN - CORAL - EAST CHINA - ENGLISH CH - GULF GUINEA - GULF MEXICO - GUANABARA BAY - INDIAN
IONIAN - IRISH - MEDITERRANEAN - NORTH SEA - PACIFIC - PERSIAN GULF - SEA JAPAN - STH CHINA - SEA LEVEL RISE
This website is provided on a free basis as a public information service. copyright © Cleaner Oceans Foundation Ltd (COFL) (Company No: 4674774) 2019. Solar Studios, BN271RF, United Kingdom. COFL is a charity without share capital. The names Amphimax™ RiverVax™ and SeaVax™ are trademarks.