GLASGOW SCOTLAND COP 26 2021
CLIMATE | ELECTRICITY | RIGHTS | HYDROGEN | PLASTIC | SPACE | TRANSPORT | NATIONS
Please use our A-Z INDEX to navigate this site, or HOME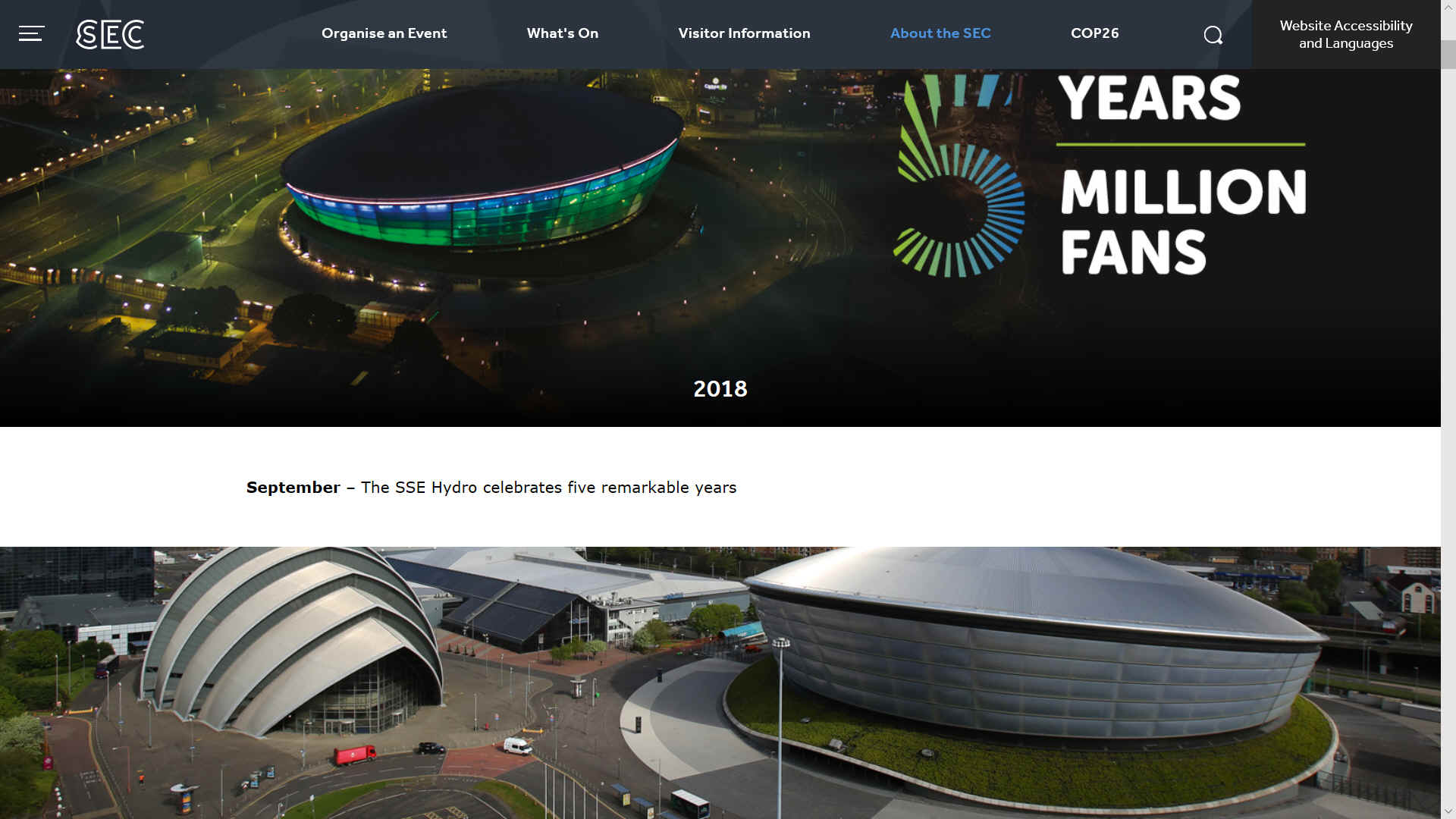 COP OUT 26 NOW SET FOR 2021 - The Scottish Event Campus is proud to be the host venue and campus for The UN Climate Change Conference COP26 from the 9th – 20th November 2020. This is a globally significant event as the world comes together to address climate change - and the bigger bullies duck and dive to avoid change, more like adapting their investments to embrace global warming, regardless of human sacrifice and widespread animal extinctions.

COP26 will be the biggest conference ever staged in Scotland, welcoming participants from all over the world, who should be prepare to be ignored again and might as well pack up as refugees to camp on the shores of the perpetrators.
The Get Ready Glasgow business and public information campaign will be launched in Spring 2020, providing helpful information on what to expect, and the opportunities presented to Glasgow as the host city. Further information will be published as soon as it is available. For enquiries relating to city operations and delivery of council services in the lead up to and during COP26, please contact: GetReadyGlasgow@glasgow.gov.uk.
THE G20 @ COP 26, GLASGOW, 2021
| | | | | |
| --- | --- | --- | --- | --- |
| ARGENTINA | AUSTRALIA | BRAZIL | CANADA | CHINA |
| EUROPEAN UNION | FRANCE | GERMANY | INDIA | INDONESIA |
| ITALY | JAPAN | MEXICO | RUSSIA | SAUDI ARABIA |
| SOUTH AFRICA | SOUTH KOREA | TURKEY | UNITED KINGDOM | UNITED STATES |
AGRICULTURE | BANKS | HOUSING | GROUP20 | INDUSTRY | MONEY | POLITICS | RENEWABLES | TRANSPORT

FLOP 26 - Irritating beyond belief, COP 26 is rapidly turning into FLOP27. The disclosure of documents from many countries churning out beef, cutting down rain forests, scamming with cryptocurrencies and either burning or exporting, coal, oil or gas, tells it like it is. The big players are fighting shy of committing to binding targets aimed at reducing greenhouse gases. China is exporting cheap goods made from burning coal, while enjoying a building boom and vast computer networks chewing through coal generated electricity for bitcoin mining. Alok Sharma and the remaining responsible counties don't have a prayer in the face of such refusal to change over to zero carbon tech. One way of dealing with the Climate Nazis is not to import of export any goods to or from them. This would entail the good-guys improving home grown agriculture and ties only with countries with zero emission pledges. The same applies to goods such as computers and electric cars, where almost all lithium batteries are Made in China. It's simple. Don't buy anything that comes from Argentina, Australia, Brazil, China or Russia. Insist on domestically produced goods. Insist that your country has such policies. We are on a war footing at Defcon 1.
ENERGY VOICE 8 JANUARY 2020

News that the COP 25 meeting in Madrid ended in a not very satisfactory compromise doesn't exactly fill me with hope that the world's leaders have really got a grip of how serious the "climate emergency" really is.

The US, Brazil, India and China opposed a more ambitious plan on greenhouse gas reductions. This shouldn't surprise us. These are nations run by people who take pride in ignoring what everyone else thinks. China's decision to build even more coal-fired power stations tells me they're not interested in being reasonable. Although, they are extremely active in rolling out net-zero technologies

The leader of one of those countries may be history by the time of the next COP, in Glasgow in 2020.
Other questions – including what to do about carbon markets – were delayed until Glasgow.
I am opposed to carbon markets. The idea that one party can pay compensation to another for damaging the planet is risible. There is only one way of dealing with climate change and it's not playing financial games but applying technology. Financialising climate change may sound like a good idea to the financial community because they will undoubtedly make money, but I wouldn't trust them to achieve anything positive.

Let's not get too cocky about how good Scotland is at dealing with climate change. According to the Committee on Climate Change (CCC), Scotland is at risk of missing its 2020 carbon target of a 56% cut in emissions.

The CCC believes that although emissions fell by 3%, Scotland didn't meet its annual target for emissions reduction in 2017. That 3% was also a lot less than the 10% fall seen in 2016.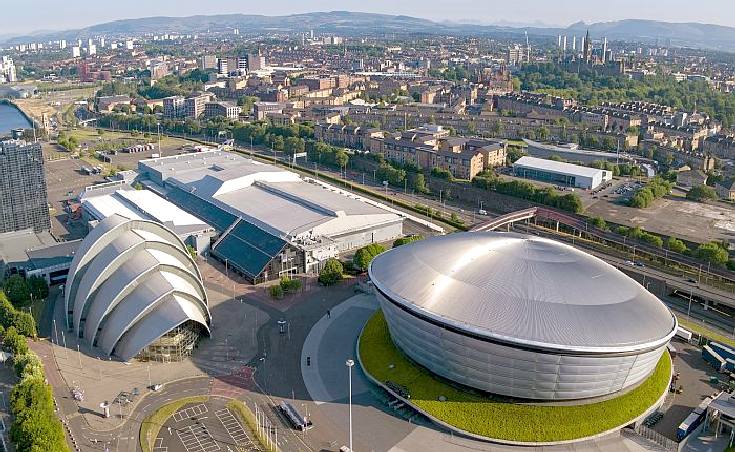 Making policy and setting targets is the easy bit. The difficult bit is delivering on them and it's especially hard for a devolved government with only limited powers that it can use particularly when it comes to fiscal and other financial levers.

Just before the election it was announced that an Oil and Gas Technology Centre project to test the feasibility of producing hydrogen offshore on "redundant" oil and gas platforms had not won any further funding from the UK Government, despite a successful initial study.

Given everything going on in Europe on hydrogen production, including a Danish project to construct artificial offshore islands to tie in power from offshore wind and use some of that energy to produce hydrogen, it just strikes me as naive and obstructive that the UK should decide not to provide further support.

Whilst we prevaricate over whether to spend what are relatively trivial amounts on small demonstration projects, large parts of the rest of the world are rapidly building their net zero capabilities.
The consequences to the slow movers like the UK and Scotland can be economically harmful. Cummins, the US company renowned for its diesel engines has decided to close its engine factory in Cumbernauld in Scotland, making around 130 people redundant.

Cummins claims the closure is due to market conditions. Companies and others are simply buying less diesel-powered everything and whilst that's unfortunate for the 130 losing their jobs it's the right response to climate change.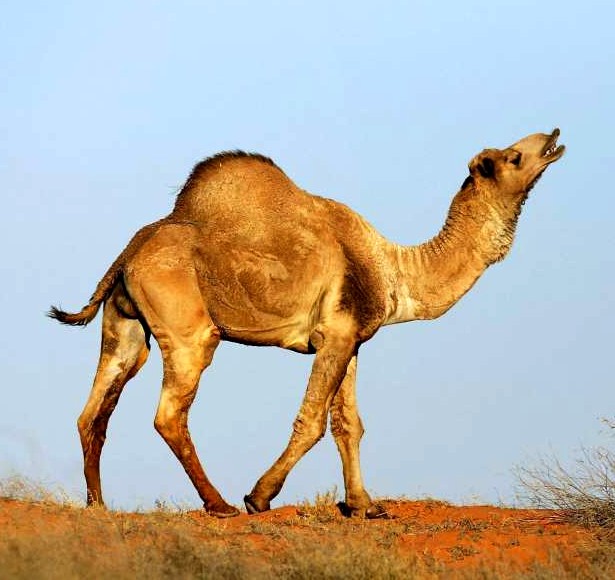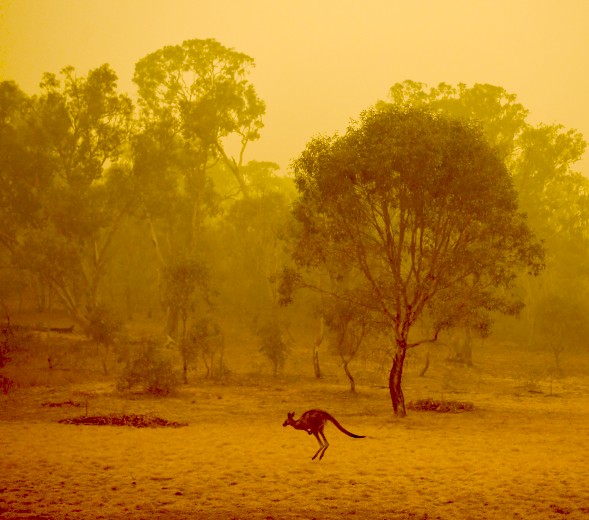 WIPE OUT - Competition for water in Australia is so intense that they are shooting camels. What next? Shoot the kangaroos and koala bears, and then lets zero in on the indigenous human population - as things really get serious?
However, what people also need to know but probably don't is that Cummins recently bought the Canadian hydrogen fuel cell and electrolyser company Hydrogenics. That's the same company that provided the Aberdeen hydrogen bus refueller. The Cummins plan is to use Hydrogenics' technology to transition away from diesel to hydrogen and – presumably – eventually use it on all or most of their power applications.

The head scratching around the Holyrood cabinet table should be about why didn't we have a Hydrogenics of our own, how do we stop the almost inevitable job leakage if we don't have the companies like Hydrogenics to absorb them and why the heck didn't we see this coming?
Lord Deben, chair of the CCC, says Scotland's Net Zero target is "world-leading", but now the country needed to "walk the talk".

He's right. Take a leaf from the Italians' book. The boss of the SNAM natural gas infrastructure company has proposed setting up an "Airbus of Hydrogen" to drive forward the production and application of hydrogen.

I can see this happening. I can also see us – post Boris Johnson's Brexit – playing no part in it whatsoever. By Dick WInchester
....
ENERGY NEWS LIVE SEPTEMBER 2019 - UK's COP26 President Claire Perry not to seek re-election

She was recently appointed to head the next major UN climate summit which will take place in Glasgow if the UK's bid is successful.

Former Energy and Clean Growth Minister Claire Perry has announced she will not be standing in the next General Election.
The MP for Devizes was recently appointed as President of COP26, the next major UN climate summit which will take place in Glasgow if the UK's bid is successful.
That was prior to Ms Perry serving as a Minister at the Department for Business, Energy and Industrial Strategy (BEIS) from June 2017 to July 2019.
Making the latest announcement on Twitter, she said: "I have written to my Constituency Chairman to say I will not be seeking reselection as our candidate at the next Election. It has been the privilege of my life to serve the people of the Devizes Constituency for 9 years and I am proud of what we have achieved together."
Ms Perry added she is looking forward to working closely with Prime Minister Boris Johnson, as President of COP26.
1/2: I have written today to my Constituency Chairman to say I will not be seeking reselection as our candidate at the next Election. It has been the privilege of my life to serve the people of the Devizes Constituency for 9 yrs and I am proud of what we have achieved together.
— Claire Perry O'Neill (@claireperrymp) September 6, 2019
2/2: I have also been clear that I remain in full support of our PM and his brave Brexit strategy as I can see no alternative if we want to honour the Referendum result. I look forward to working closely with him in my role as President of the UN Climate COP in 2020.
— Claire Perry O'Neill (@claireperrymp) September 6, 2019
The news follows Universities Minister Jo Johnson, the prime minister's brother, announcing he was stepping down because he was "torn between family loyalty and the national interest". By Priyanka Shrestha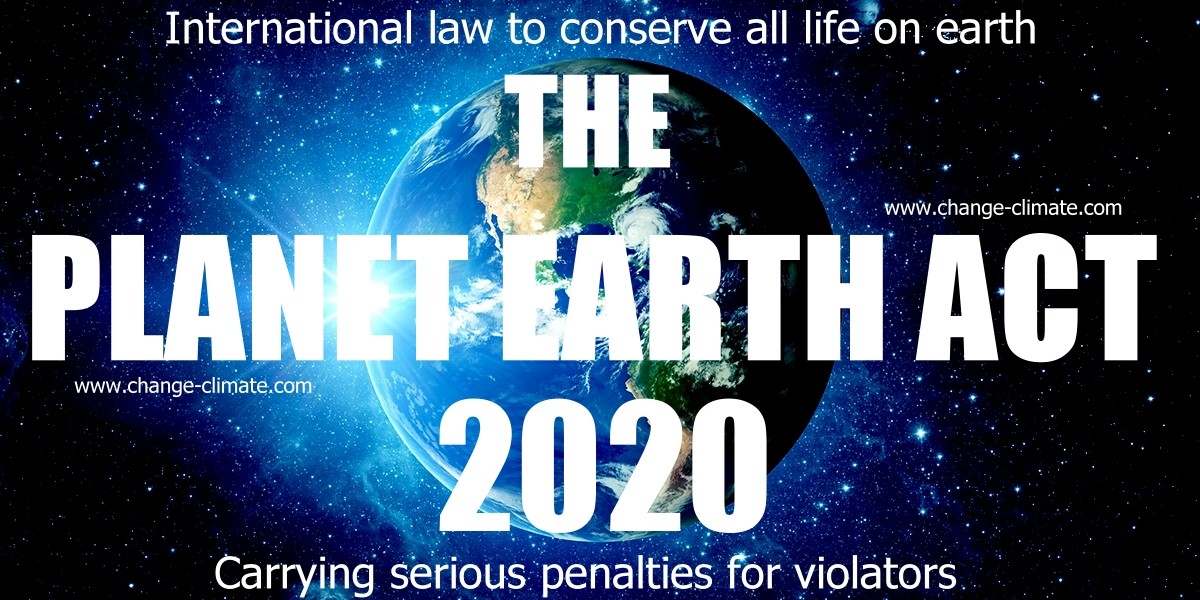 TALK IS CHEAP - COP OUT 25 was another failure in 2019. We need new legislation to outlaw anti earth profiteering. We need the PLANET EARTH ACT 2020, if we are to prevent further rape of our blue paradise.
When Greta Thunberg recovers from the shock of COP 25 and Extinction Rebellion regroup, perhaps the focus should be on making climate criminals answerable to the International Courts.
1995 COP 1, BERLIN, GERMANY
1996 COP 2, GENEVA, SWITZERLAND
1997 COP 3, KYOTO, JAPAN
1998 COP 4, BUENOS AIRES, ARGENTINA
1999 COP 5, BONN, GERMANY
2000:COP 6, THE HAGUE, NETHERLANDS
2001 COP 7, MARRAKECH, MOROCCO
2002 COP 8, NEW DELHI, INDIA
2003 COP 9, MILAN, ITALY
2004 COP 10, BUENOS AIRES, ARGENTINA
2005 COP 11/CMP 1, MONTREAL, CANADA
2006 COP 12/CMP 2, NAIROBI, KENYA
2007 COP 13/CMP 3, BALI, INDONESIA
2008 COP 14/CMP 4, POZNAN, POLAND
2009 COP 15/CMP 5, COPENHAGEN, DENMARK
2010 COP 16/CMP 6, CANCUN, MEXICO
2011 COP 17/CMP 7, DURBAN, SOUTH AFRICA
2012 COP 18/CMP 8, DOHA, QATAR
2013 COP 19/CMP 9, WARSAW, POLAND
2014 COP 20/CMP 10, LIMA, PERU
2015 COP 21/CMP 11, Paris, France
2016 COP 22/CMP 12/CMA 1, Marrakech, Morocco
2017 COP 23/CMP 13/CMA 2, Bonn, Germany
2018 COP 24/CMP 14/CMA 3, Katowice, Poland
2019 COP 25/CMP 15/CMA 4, Santiago, Chile
2020 COP 26/CMP 16/ CMA 5, Glasgow, Scotland
2021 COP 26/Glasgow, Scotland
2022 CP27/ Sharm El-Sheikh, Egypt
UN CLIMATE ACTION PORTFOLIOS
1. Finance
2. Energy Transition
3. Industry Transition
4. Nature-Based Solutions
5. Cities and Local Action
6. Resilience and Adaptation
7. Mitigation Strategy
8. Youth Engagement & Public Mobilization
9. Social and Political Drivers
DESERTIFICATION COP HISTORY
| | |
| --- | --- |
| COP 1: Rome, Italy, 29 Sept to 10 Oct 1997 | COP 9: Buenos Aires, Argentina, 21 Sept to 2 Oct 2009 |
| COP 2: Dakar, Senegal, 30 Nov to 11 Dec 1998 | COP 10: Changwon, South Korea, 10 to 20 Oct 2011 |
| COP 3: Recife, Brazil, 15 to 26 Nov 1999 | COP 11: Windhoek, Namibia, 16 to 27 Sept 2013 |
| COP 4: Bonn, Germany, 11 to 22 Dec 2000 | COP 12: Ankara, Turkey, 12 to 23 Oct 2015 |
| COP 5: Geneva, Switzerland, 1 to 12 Oct 2001 | COP 13: Ordos City, China, 6 to 16 Sept 2017 |
| COP 6: Havana, Cuba, 25 August to 5 Sept 2003 | COP 14: New Delhi, India, 2 to 13 Sept 2019 |
| COP 7: Nairobi, Kenya, 17 to 28 Oct 2005 | COP 15: 2020 |
| COP 8: Madrid, Spain, 3 to 14 Sept 2007 | COP 16: 2021 |
BIODIVERSITY COP HISTORY
| | |
| --- | --- |
| COP 1: 1994 Nassau, Bahamas, Nov & Dec | COP 8: 2006 Curitiba, Brazil, 8 Mar |
| COP 2: 1995 Jakarta, Indonesia, Nov | COP 9: 2008 Bonn, Germany, May |
| COP 3: 1996 Buenos Aires, Argentina, Nov | COP 10: 2010 Nagoya, Japan, Oct |
| COP 4: 1998 Bratislava, Slovakia, May | COP 11: 2012 Hyderabad, India |
| EXCOP: 1999 Cartagena, Colombia, Feb | COP 12: 2014 Pyeongchang, Republic of Korea, Oct |
| COP 5: 2000 Nairobi, Kenya, May | COP 13: 2016 Cancun, Mexico, 2 to 17 Dec |
| COP 6: 2002 The Hague, Netherlands, April | COP 14: 2018 Sharm El-Sheikh, Egypt, 17 to 29 Nov |
| COP 7: 2004 Kuala Lumpur, Malaysia, Feb | COP 15: 2020 Kunming, Yunnan, China |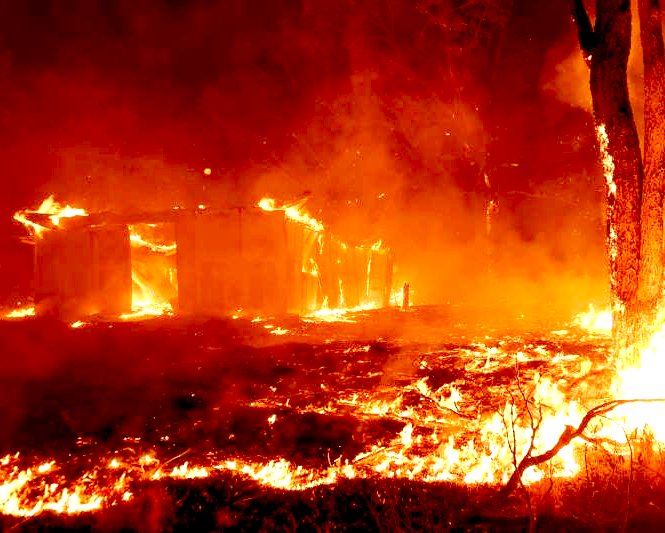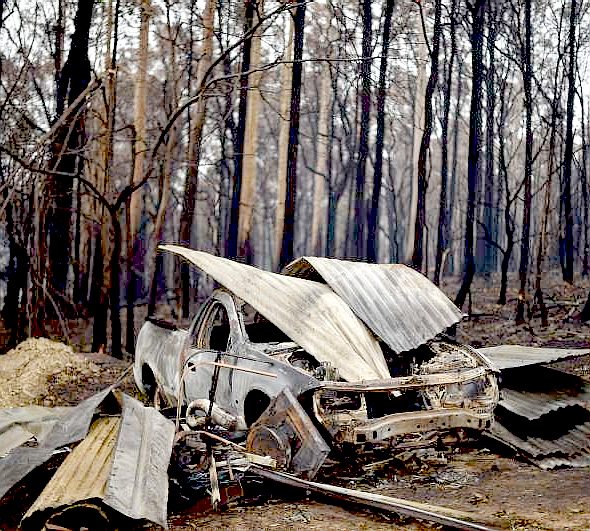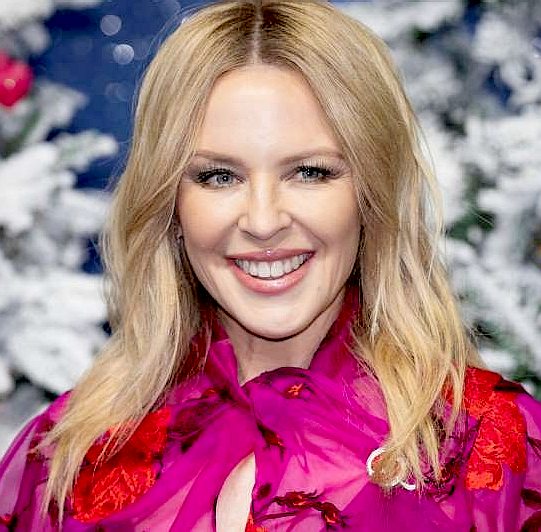 CONTACTS
The UNFCCC secretariat is located at two different locations.
Main office
UNFCCC secretariat
UN Campus
Platz der Vereinten Nationen 1
53113 Bonn
Germany

Haus Carstanjen Office
Martin-Luther-King-Strasse 8
53175 Bonn
Germany

Mailing address
UNFCCC secretariat
P.O. Box 260124
D-53153 Bonn
Germany

Phone: (49-228) 815-1000
Fax: (49-228) 815-1999
Web: http://unfccc.int

info@climateactionprogramme.org
http://www.climateactionprogramme.org
LINKS & REFERENCE

https://www.energylivenews.com/2019/09/06/uks-cop26-president-claire-perry-not-to-seek-re-election/
https://glasgowconventionbureau.com/
https://www.sec.co.uk/cop26
https://www.energyvoice.com/opinion/215362/cop-25-was-a-cop-out-but-scotland-cant-rest-on-its-laurels/
COP THAT - The United Nations Climate Change Conferences are yearly conferences held in the framework of the United Nations Framework Convention on Climate Change (UNFCCC). They serve as the formal meeting of the UNFCCC Parties (Conference of the Parties, COP) to assess progress in dealing with climate change, and beginning in the mid-1990s, to negotiate the Kyoto Protocol to establish legally binding obligations for developed countries to reduce their greenhouse gas emissions. From 2005 the Conferences have also served as the "Conference of the Parties Serving as the Meeting of Parties to the Kyoto Protocol" (CMP); also parties to the Convention that are not parties to the Protocol can participate in Protocol-related meetings as observers. From 2011 the meetings have also been used to negotiate the Paris Agreement as part of the Durban platform activities until its conclusion in 2015, which created a general path towards climate action. The first UN Climate Change Conference was held in 1995 in Berlin.
ABOUT - CONTACTS - CIRCUMNAVIGATION - DONATE - FOUNDATION - HOME - A-Z INDEX
This website is provided on a free basis as a public information service. copyright © Cleaner Oceans Foundation Ltd (COFL) (Company No: 4674774) 2021. Solar Studios, BN271RF, United Kingdom. COFL is a charity without share capital. The names AmphiMax™, RiverVax™ and SeaVax™ are trade names used under license by COF in connection with their 'Feed The World' ocean cleaning sustainability campaign.