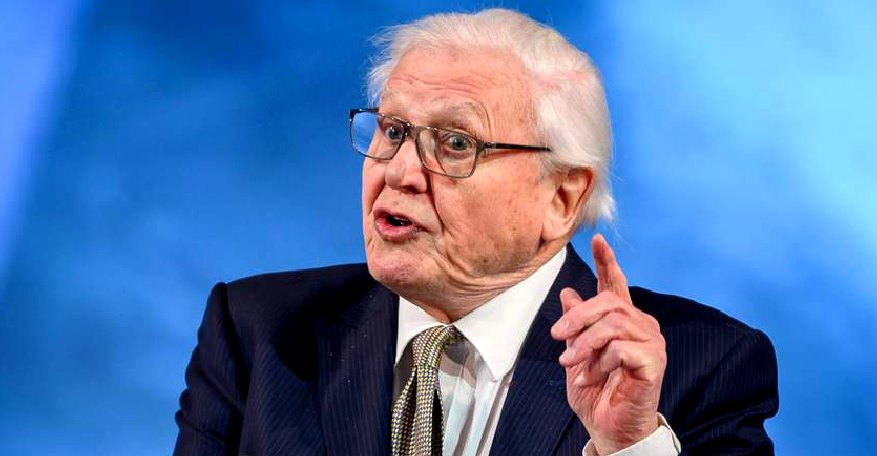 DAVOS - Sir David at Davos, telling of air pollution and climate change issues that should be receiving more attention, and we also think should never have got to this stage.
EVENING STANDARD 22 JANUARY 2019
Sir David Attenborough Davos warning prompts Greenpeace calls for stricter clean air strategy

Calls for a clean air strategy in the UK have been ramped up after Sir David Attenborough delivered a chilling climate change warning.

Speaking at the World Economic Forum in Davos, Switzerland, the veteran naturalist said: "The Holocene has ended. The Garden of Eden is no more."

He added humans have now changed the world so much that some scientists argue they have brought on a new age: The Anthropocene (or 'age of humans').

While Attenborough admitted it is easier to ignore warnings about climate change - or even succumb to "gloom and doom" at feeling helpless to change anything - he argued there is potential to save our planet.

"We need to move beyond guilt or blame and get on with the practical tasks in hand," he said.

Attenborough said it was possible to create a world with clean air and water, energy supplies and fish stocks for many years to come, but said: "we need a plan."

After the 92-year-old broadcaster's warning, Greenpeace called on the Government to put a plan in place and push its Clean Air Strategy further.

Morten Thaysen, Greenpeace campaigner, said: "When it comes to our climate crisis this is as stark a warning as you'll get.

"Sir David Attenborough is right though, we can create a more sustainable world of clean energy and abundant wildlife, and especially for Londoners, clean air.

"The solutions are there, we just need the government to be bold and grasp them.

"For example they should follow London's lead and bring forward ultra low emission zones in towns and cities across the country.

"Alongside this the government must look to phase out the sale of new diesel and petrol cars by 2030. This should be coupled with support for a scrappage scheme to help the public make the switch to cleaner cars."

A spokeswoman for the Department for Environment, Food and Rural Affairs said: "The Government is fully committed to tackling air pollution which is why we are implementing a £3.5 billion plan to reduce harmful road transport emissions.

"Our new Clean Air Strategy, the most ambitious air quality strategy in a generation, has been described by the World Health Organization as 'an example for the rest of the world to follow'.

"Our new Road to Zero strategy lays out plans to end the sale of conventional new diesel and petrol cars and vans from 2040." By Jessica Taylor


WEF TRUSTEES
| | | | | |
| --- | --- | --- | --- | --- |
| Mukesh D. Ambani | Marc Benioff | Peter Brabeck-Letmathe | Mark Carney | Orit Gadiesh |
| Fabiola Gianotti | Al Gore | Herman Gref | Angel Gurría | André Hoffmann |
| Jim Yong Kim | Christine Lagarde | Ursula von der Leyen | Jack Ma | Yo-Yo Ma |
| Peter Maurer | Luis Alberto Moreno | Indra Nooyi | Queen Rania Al Abdullah | L. Rafael Reif |
| David M. Rubenstein | Klaus Schwab | Jim Hagemann Snabe | Heizo Takenaka | Min Zhu |
INTERNATIONAL ORGANIZATIONS 2018
| | | |
| --- | --- | --- |
| WORLD BANK | FINANCIAL STABILITY BOARD | INT MONETARY FUND |
| UNITED NATIONS | FOOD & AGRICULTURE ORG | INT LABOUR ORG |
| WORLD TRADE ORG | ORG ECONOMIC COOPERATION & DEV | WORLD HEALTH ORG |
| WORLD FOOD PROGRAMME | INT RENEWABLE ENERGY AGENCY | INT MARITIME ORGANIZATION |
| WORLD ECONOMIC FORUM | UNESCO | UN HUMAN RIGHTS COUNCIL |
SIX STEPS TOWARD A COOLER PLANET
1. TRANSPORT: Phase out polluting vehicles. Governments aim to end the sale of new petrol, and diesel vehicles by 2040 but have no infrastructure plan to support such ambition. Marine transport can be carbon neutral.
2. RENEWABLES: Renewable energy should replace carbon-based fuels (coal, oil and gas) in our domestic and industrial electricity usage, heating and transport.
3. HOUSING: On site micro or macro generation is the best option, starting with new build homes that are affordable, built of wood as a carbon lock with solar water heating.
4. AGRICULTURE: We need trees to absorb carbon emissions from a growing population, essential air travel, and to build new homes. Reducing food waste and promoting less energy intensive eating habits such as no meat Mondays.
5. INDUSTRY: Factories should be aiming for solar heating and onsite renewable energy generation.
6. POLITICS: - National governing bodies need to adopt rules to eliminate administrative wastages, to include scaling down spending on war machines, educating the public and supporting sustainable social policies that mesh with other cultures.
The World Economic Forum annual meeting is held at the end of January in Davos, Switzerland. It is the meeting point for chief executive officers from more than one thousand member companies, as well as politicians, representatives from academia, NGOs, religious leaders and the media.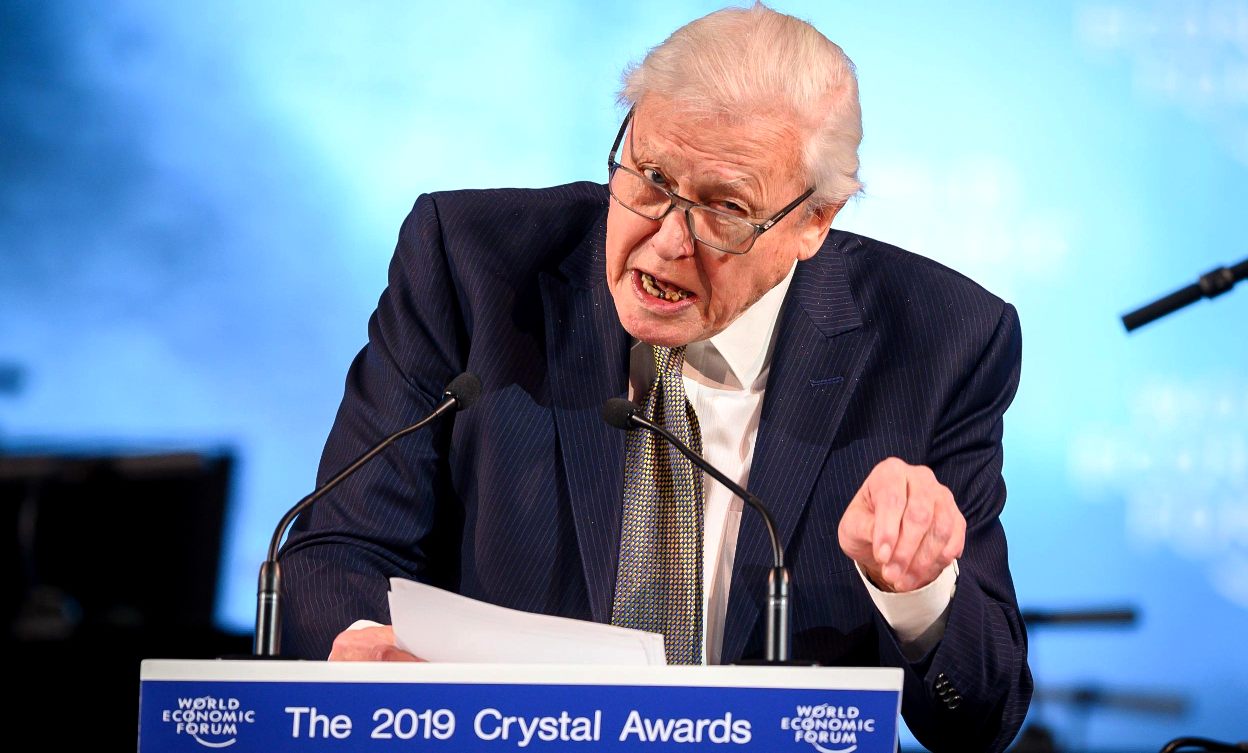 EVENING STANDARD 22 JANUARY 2019

Sir David Attenborough has warned that "the Garden of Eden is no more" as he urged world leaders to make a renewed push to tackle climate change.

The veteran broadcaster, 92, used his acceptance speech at the World Economic Forum to tell business leaders and governments to come up with "practical solutions".

Speaking at the beginning of the forum in Davos, Switzerland, on Monday, the Blue Planet and Dynasties narrator told the crowd he is "quite literally from another age".

Sir David told the audience that the geologic time period in which he was born (The Holocene), when he said there was climatic stability, has now come to an end.

The naturalist said: "For millennia, on a global scale, nature has been largely predictable and stable. But now, in the space of one human life time, indeed, in the space of my lifetime, all that has changed. The Holocene has ended. The Garden of Eden is no more."

The broadcaster, who was given a Crystal Award for his leadership in environmental stewardship, outlined how UN decisions on climate change, sustainable development and a new deal for nature would shape the future.

He said: "We can create a world with clean air and water, unlimited energy and fish stocks that will sustain us well into the future. But to do that, we need a plan."

Sir David added: "What we do now and in the next few years will profoundly affect the next few thousand years."

The naturalist will take to the WEF stage again on Tuesday to be interviewed by the Duke of Cambridge. William will discuss the urgent challenges facing the next generation of environmental leaders with Sir David, who he has described as having "the single most important impact in my conservation thinking". By Sean Morrison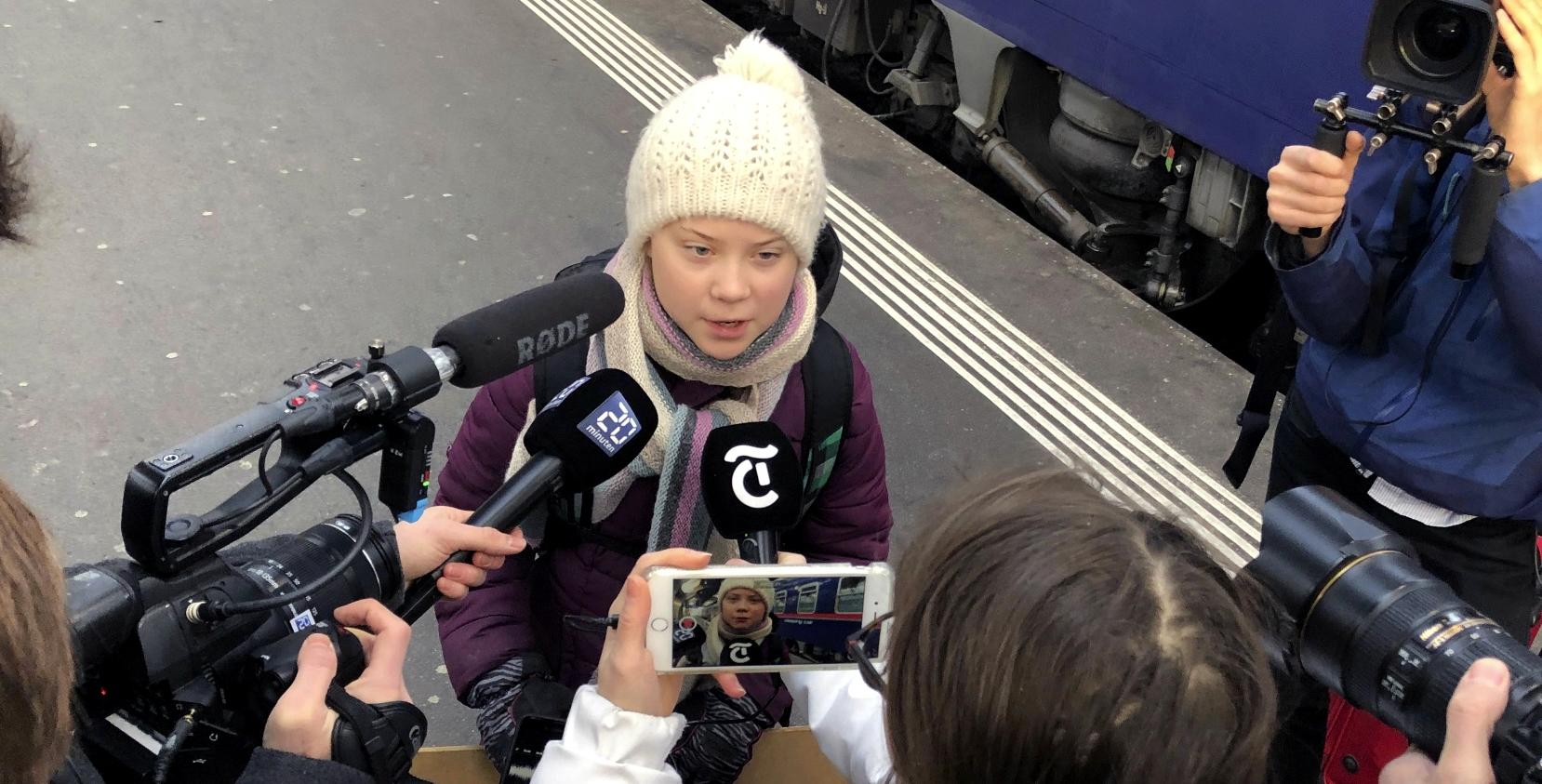 DAVOS - Greta Thunberg media scrum, before she went in to give the assembly a roasting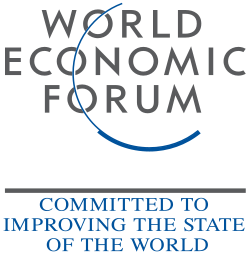 LINKS & REFERENCE
https://www.cnbc.com/2019/01/15/world-economic-forum-2019-who-is-going-to-davos-this-year.html
https://www.dfv-eurofinance.com/en/konferenzen/davos-2019/davos-2019
http://www.jamaicaobserver.com/business-observer/bolsonaro-to-headline-davos-meet-in-trump-s-absence_154730?profile=1442
https://www.weforum.org/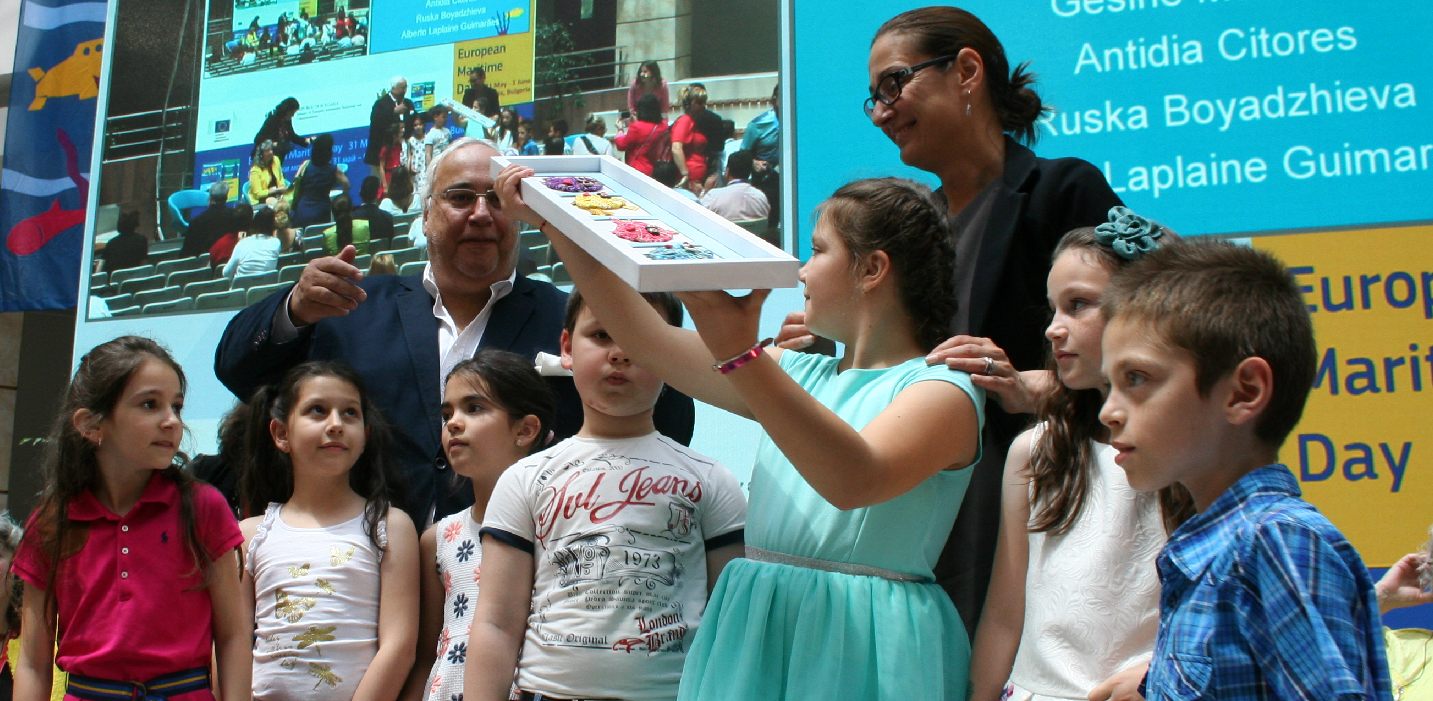 FOR OUR CHILDREN - This was the conclusion of European Maritime Day in Burgas: The children of Burgas present Alberto Laplaine Guimarães with a gift from the Bulgarian City. Sustainable growth and aims for a circular economy are for our children and their children, and their children, and their children - lest we forget why we are working to clean our act up. As trustees of our blue planet we should hand the world to our successors in better shape than we found it. Copyright © photograph June 1 2018 Cleaner Ocean Foundation.