FRIENDS OF THE EARTH
ABOUT - CONTACTS - DONATE - FOUNDATION - HOME - A-Z INDEX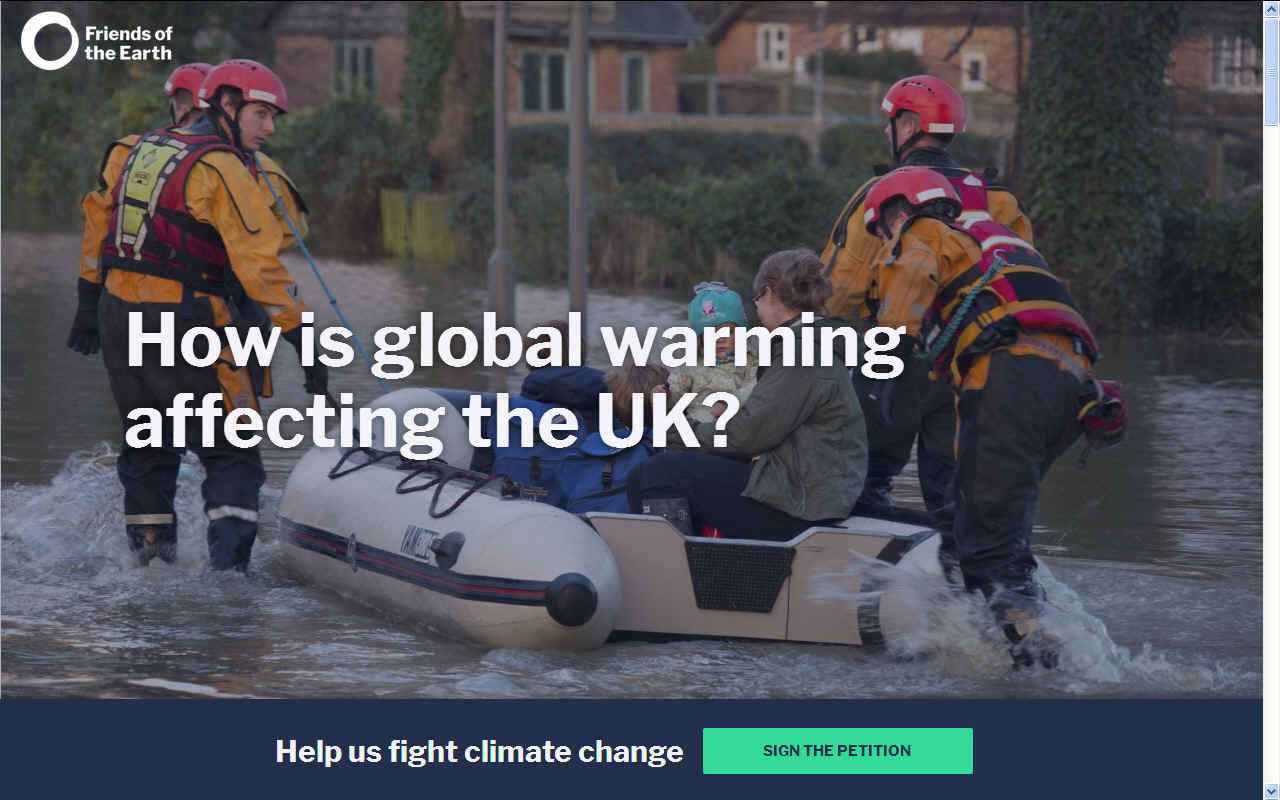 FRIENDS OF THE EARTH
As an organisation that lobbied for the 1.5 climate change threshold at the Paris climate talks and was instrumental in getting the precedent-setting Climate Change Act into UK law, Friends of the Earth is concerned that the UK government is not yet taking the ambitious or far-reaching action to reduce UK carbon in line with what is required to meet these targets. Friends of the Earth believes that we can achieve this level of emissions reduction given political will as long as we make the right decisions now to put the UK on the road to 'net zero'. This paper plots the pathway to net zero, and summarises key policy recommendations.

The UK currently has a greenhouse gas emissions reduction target of 80% by 2050, based on 1990 emission levels. This was agreed overwhelmingly by politicians of all political parties ten years ago as they passed the Climate Change Act 2008, following a four year campaign by Friends of the Earth and many others.

The Act led to the formation of the Committee on Climate Change (CCC) one of whose jobs was to advise on the pathway to the 2050 target by setting 5 year 'carbon budgets'. The Committee has identified budgets in line with a roughly 50% chance of avoiding two degrees of global warming. It also worked on the basis of average UK per capita emissions being the same as the global average by 2050. This approach is one of the equity approaches identified by the International Panel on Climate Change, but it is also recognised as one of the weakest as it doesn't take into consideration historical emissions and capability (the UK being one of the wealthiest countries in the world). The choice of which approach to equity to use in setting carbon budgets has a very significant impact on the size of UK carbon budgets.

Since the passing of the Climate Change Act national governments have come together globally under the auspices of the UNFCCC to agree the Paris Agreement. This sets the ambition of "Holding the increase in the global average temperature to well below 2 °C above pre-industrial levels and pursuing efforts to limit the temperature increase to 1.5 °C above pre-industrial levels (emphasis added)". This means that the current UK carbon budgets need to be tightened to be in line with this higher level of ambition. The greater ambition at Paris was inspired by the realisation of human suffering caused already by only one degree of global warming and the likely impacts of future warming. It was also the realisation that a range of tipping points (e.g. irreversible loss of coral reefs) occur at relatively low levels of warming and that the previous adoption of two degrees as the threshold to 'dangerous climate change' was too high.

To contribute a fair share of emissions cuts to deliver on the Paris Agreement, the UK must tighten its carbon emissions to 'net zero' before 2050. The earlier the date before 2050 the more equitable the outcome. Friends of the Earth is of the view that net zero 2045 is possible and necessary.
The government could get us to net zero by 2045 or even earlier. The keys to success are more forests, clean road transport, and carbon-free heating and electricity.
As well as doing our bit to stop runaway climate change, we would enjoy clean air, flourishing wildlife and thriving new industries.
FIVE STEPS TO A COOLER PLANET
1. Phase out polluting cars by 2030

The government aims to end the sale of new petrol, and diesel, cars and vans by 2040. Even its own climate advisers say this is too late.

Going carbon neutral in time to stop runaway climate change depends on us phasing out these polluting vehicles asap. We also need better public transport, and safer cycling and walking routes, to encourage more people to leave the car at home.

2. Generate 8x more renewable electricity

Renewable energy can replace carbon-based fuels (coal, oil and gas) in our electricity, heating and transport.

Getting to that point means a massive push for more wind and solar power.

But the government is hindering these technologies: using planning rules to effectively block new onshore wind turbines – and making rooftop solar power unaffordable for most people.


3. Shift from natural gas in heating

Heating our homes with natural gas isn't viable in a net-zero future. So how do we completely decarbonise our heating?

A major shift to renewable electricity is one option. Another is to send carbon-free electricity through water to produce clean hydrogen gas – kickstarting a new industry in the process.

The government will need to provide householders with grants that cover the full cost of replacing their old boilers.


4. Double the area of forested land

We'll need lots more trees to absorb any carbon emissions left over – like from flying.

This means changing the way we use land. Too much of the UK is gobbled up by animal farming – including growing the crops to feed them. Eating less and better meat will reduce the demand on the land, and free up more space for forests.


5. Halve food waste by 2030

Another way of freeing up land for wildlife-rich forests is to stop wasting so much of what we grow.

Countries like Japan and South Korea recycle a lot of their food waste by feeding it to livestock like pigs – this means that less additional land is needed to grow feed for these animals. It's definitely something the UK should look into.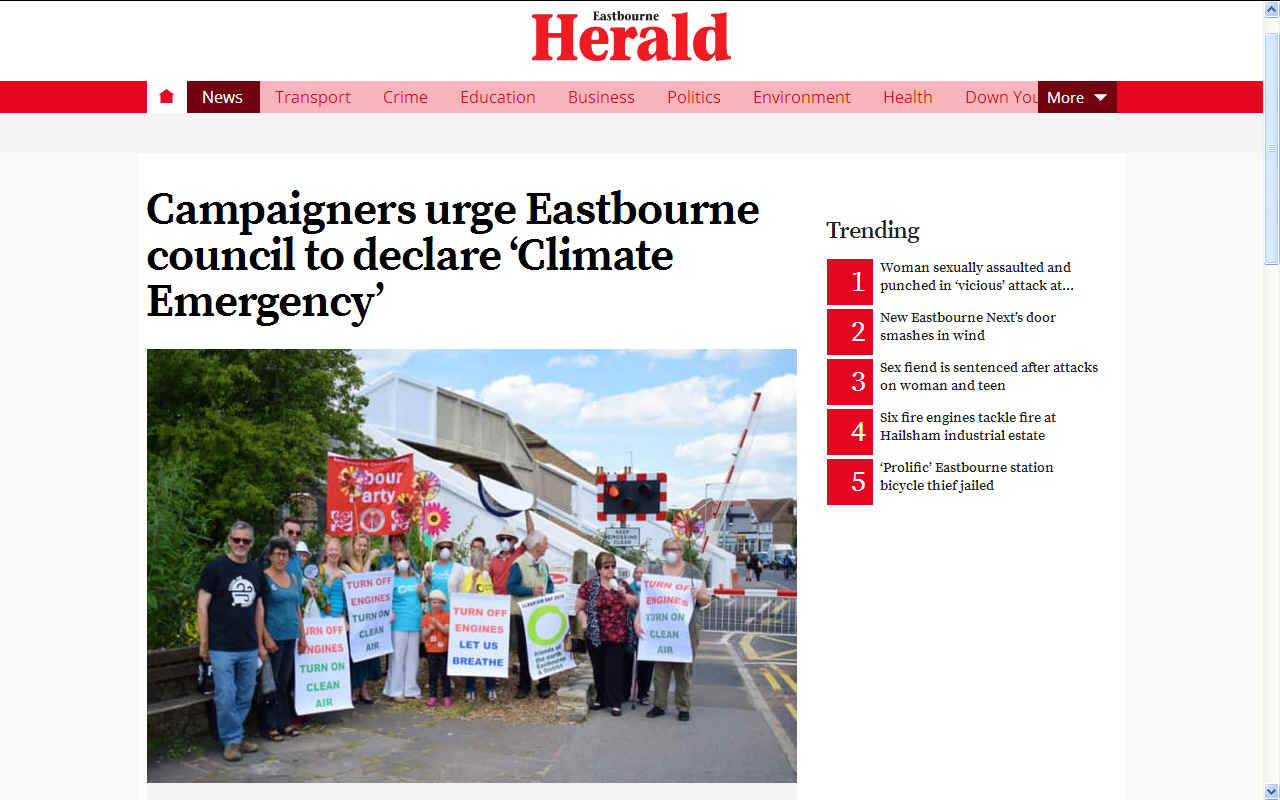 EASTBOURNE HERALD 18 DECEMBER 2018
Eastbourne campaigners are calling on the council to act now to prepare for rising sea levels and climate change.

Friends of the Earth (FoE) is urging the borough council to table a Climate Emergency Motion which would aim for Eastbourne to become carbon neutral by 2030.

Eastbourne at the limit for unsafe air pollution levels, says WHO.

This would require Eastbourne Borough Council to come up with a plan within six months to help reduce levels of carbon emissions.

Andrew Durling, coordinator of Eastbourne FoE, said, "Eastbourne is clearly at risk from flooding from the sea, a risk that will only increase as the climate changes ever more rapidly, bringing significant sea level rises and stronger, more frequent storm surges.

"I know it's very uncomfortable to think about such risks now, but we have to get our insurance policies in place now for managing those risks, before it's too late.

"We take precautions in our own home to minimise the risk of fire, such as installing smoke alarms and fire extinguishers/blankets. Similarly we must take steps now to think through what can be done to avoid catastrophic damage to local homes, businesses and infrastructure."

He added, "After all, Eastbourne, as a coastal community, is literally on the front line of climate change, so if we can't demonstrate how to deal with climate risks effectively ourselves, how can we expect other areas to do what is necessary to reduce our own vulnerability to sea level rise?"

This comes after leading climate scientists said urgent action needs to be taken to stop global warming exceeding 1.5 degrees and creating a 'climate catastrophe'.

And earlier this month world famous environmentalist Sir David Attenborough called climate change 'our greatest threat' at a United Nations talk.
CONTACTS
Friends of the Earth
The Printworks
139 Clapham Rd
LONDON, SW9 0HP

Tel: 020 7490 1555

Maria Castellina
Media Manager
Tel: 020 7566 1649
Email: maria.castellina@foe.co.uk

Neil Verlander
Senior Media Officer
Tel: 020 7566 1674
Email: neil.verlander@foe.co.uk

Claire Norman
Senior Media Officer
Tel: 020 7566 1422
Email: claire.norman@foe.co.uk

Ben Rider
Media Officer
Tel: 020 7566 4072
Email: ben.rider@foe.co.uk


LINKS & REFERENCE
https://friendsoftheearth.uk/climate-change/carbon-neutral-uk
https://friendsoftheearth.uk/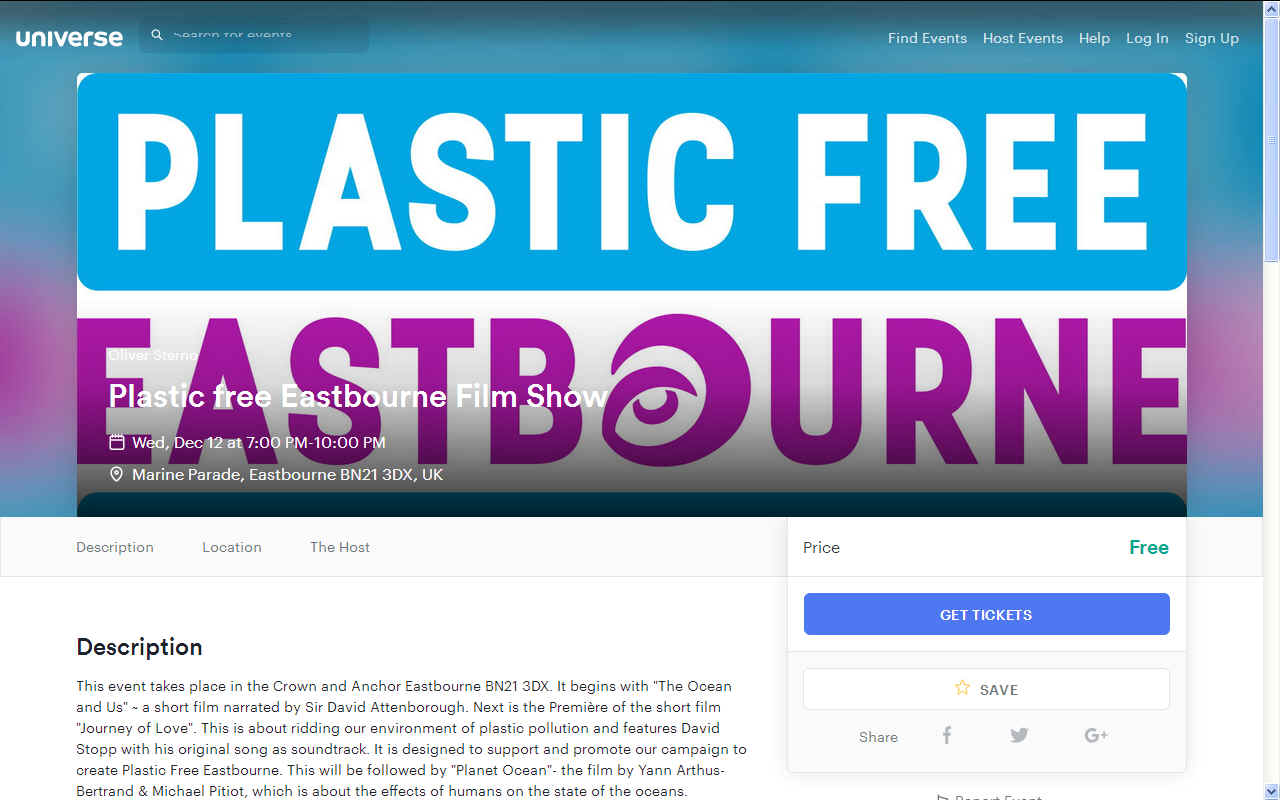 A-Z - ABS - BIOMAGNIFICATION - BP DEEPWATER - CANCER - CARRIER BAGS - CLOTHING - COTTON BUDS - DDT - FISHING NETS
FUKUSHIMA - HEAVY METALS - MARINE LITTER - MICROBEADS - MICRO PLASTICS - NYLON - OCEAN GYRES - OCEAN WASTE
PACKAGING - PCBS - PET - PLASTIC - PLASTICS - POLYCARBONATE - POLYSTYRENE - POLYPROPYLENE - POLYTHENE - POPS
PVC - SHOES - SINGLE USE - SOUP - STRAWS - WATER
This website is provided on a free basis as a public information service. copyright © Cleaner Oceans Foundation Ltd (COFL) (Company No: 4674774) 2019. Solar Studios, BN271RF, United Kingdom. COFL is a charity without share capital.