TURBINE BOOM ROBOTICS
ABOUT - CLIMATE CHANGE - CONTACTS - CROWDFUNDING - DONATE - FOUNDATION - OCEAN CLEANUP - SEAVAX - HOME - A-Z INDEX
ARRAYS - BOOM - MASTS - INTERIOR - PAINTING - ROBOTICS - WELDING - WIND TURBINES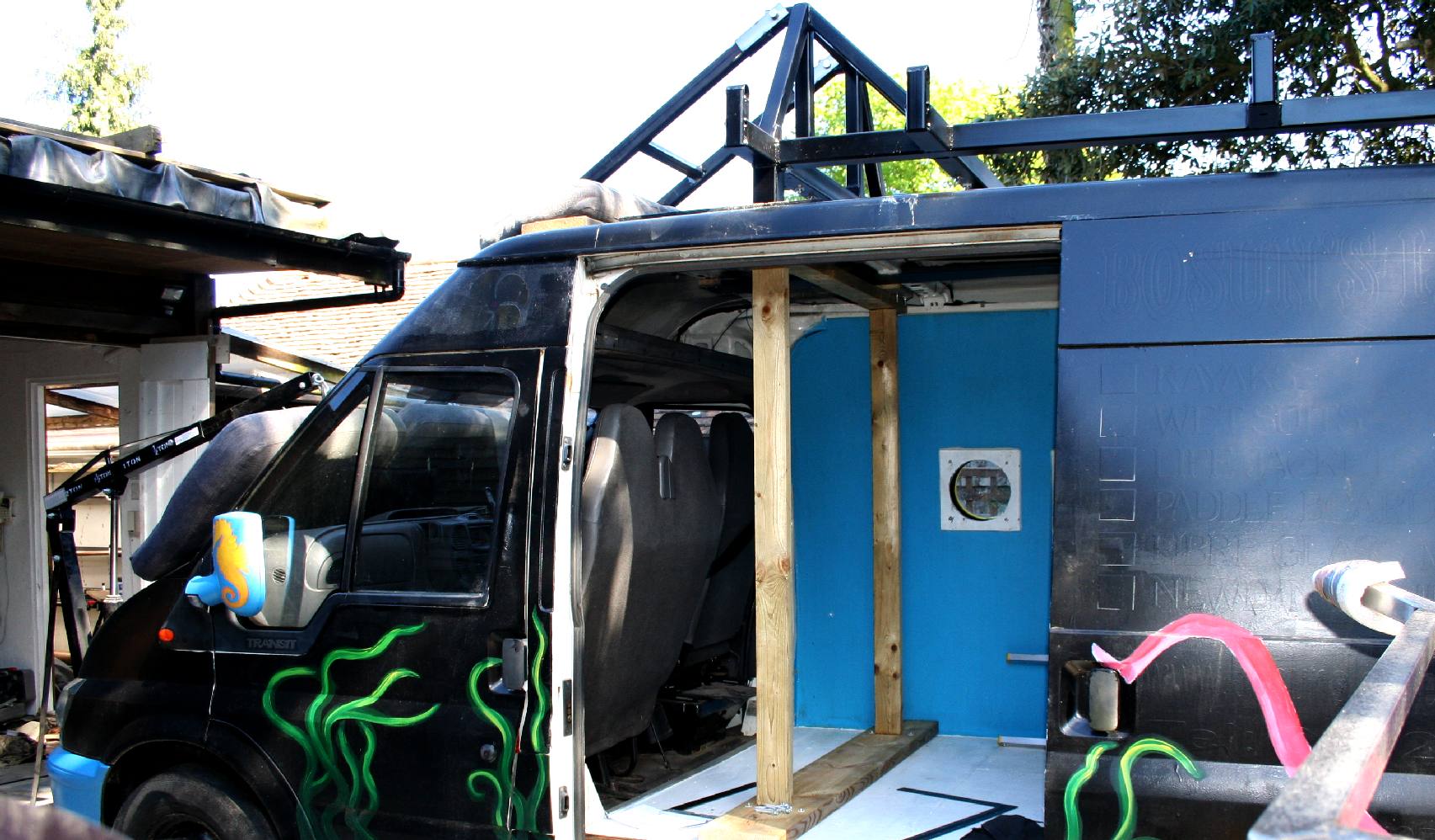 INTERNAL BRACING - The start of the internal frames that will carry twin hydraulic double acting cylinders to power the mast up and down. In this picture we see a timber floor pad and uprights before the steel bracing is added. Copyright © photograph 16 May 2019 Cleaner Ocean Foundation Ltd. All rights reserved, save for educational and research purposes.
The boom has a furling mechanism that is controlled by the onboard computers as a robotic function using hydraulic actuators. This page is all about the engineering that went into the fabrication of the movement, coupled to the coding and sensors that provided the feedback to enable such a safety feature for the wind turbines.
We are currently making the boom head and wind turbine mounts. Once these are fabricated we will be fitting the hydraulic rams and power pack and connecting to the Raspberry Pi that controls the angle of the wind turbines in storm conditions.
We will publish pictures of this part of the project as the stages are completed .........................
DESIGN LAYOUT - These are the working drawings for the conversion to a portable eco generator. The steel roof frame sits on top of plywood pads to act as soft seat buffer. Inside the van we need to make a steel frame to take the loads of two hydraulic rams that will go through the roof, to lift the mast. We'll worry about waterproofing the opening later. Copyright © diagrams March 12 2019. All rights reserved, Cleaner Ocean Foundation Ltd.
The reason for doing this experiment is to see how much power we can generate for SeaVax ocean and river cleaning machines with computer controlled wind and solar energy tracking.
LINKS & REFERENCE
https://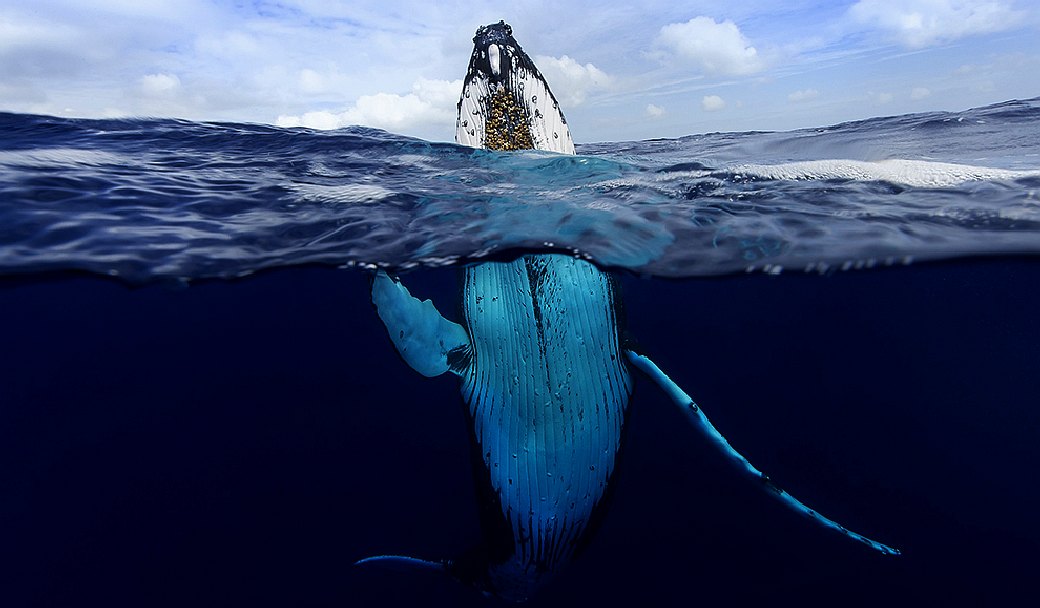 THIS IS WHY WE CARE - This humpback whale is one example of a magnificent animal that is at the mercy of human activity. Humans are for the most part unaware of the harm their petrochemical lifestyles are causing - as they are without safety nets or an exit strategy to renewable energy. We aim to change that by doing all we can to promote ocean literacy to help reduce our plastic, food and carbon footprints.
This website is provided on a free basis as a public information service. Copyright © Cleaner Oceans Foundation Ltd (COFL) (Company No: 4674774) 2019. Solar Studios, BN271RF, United Kingdom. COFL is a charity without share capital. The names Amphimax™ RiverVax™ and SeaVax™ are trademarks.