ROBOTICS COMPUTERS
ABOUT - CIRCUMNAVIGATION - CLIMATE CHANGE - CONTACTS - CROWDFUNDING - DONATE - FOUNDATION - HOME - OCEAN CLEANUP - A-Z INDEX
ARRAYS - BOOM - MASTS - INTERIOR - PAINTING - ROBOTICS - WELDING - WIND TURBINES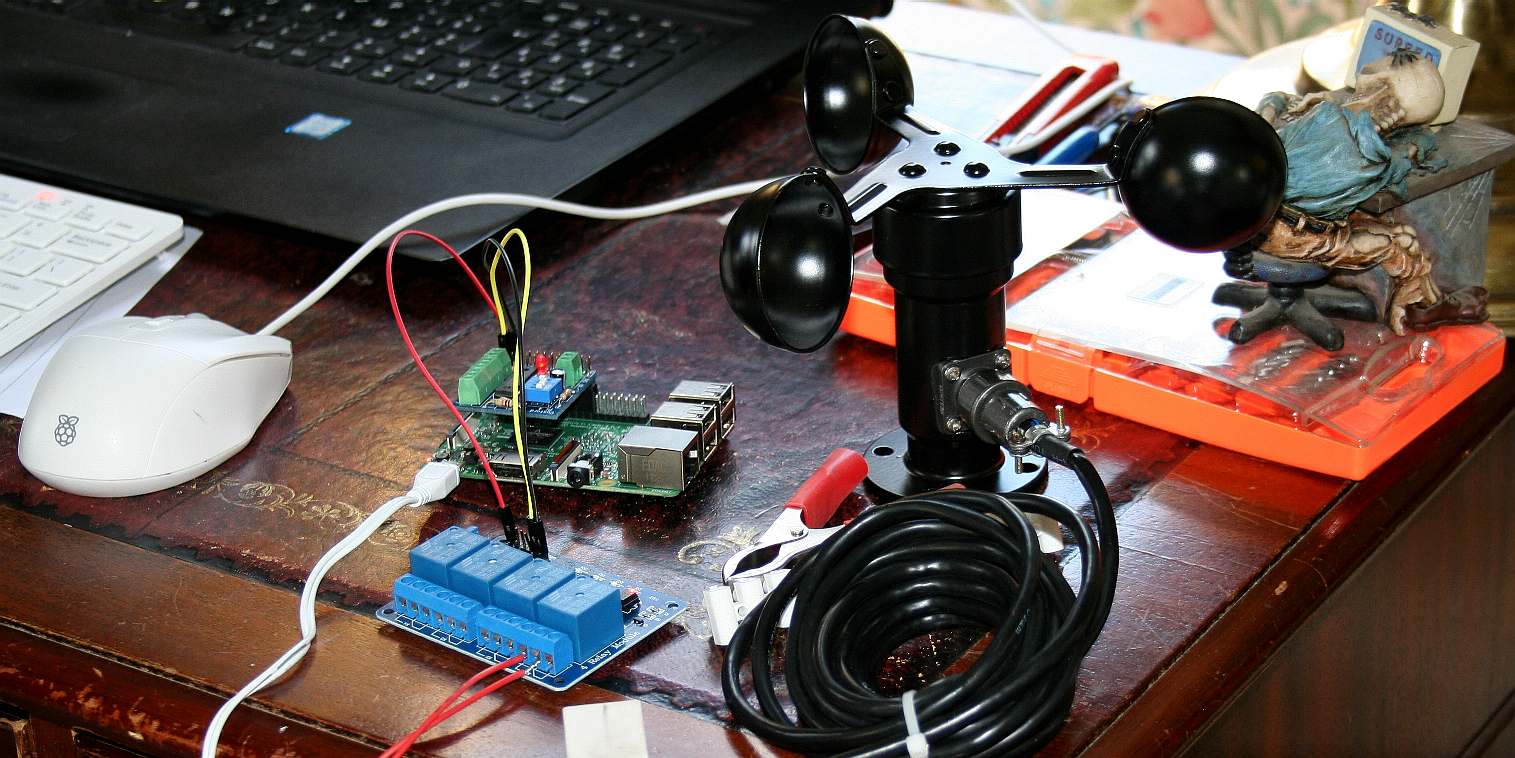 WEATHER STATION - Reading the environment is necessary to be able to trim the wind turbines and solar arrays. The Raspberry pi is used to operate the hydraulics that position the wind turbines according to wind speed as read by this anemometer. Banks of relays trigger the solenoids in sequence to open and close the hydraulic valves for the lifting and lowering rams. Lolita D'Ortona developed this program and control circuit as part of her master's degree in bio-engineering from the University of Liege in Belgium. Copyright © diagrams 29 April 2019. All rights reserved, Cleaner Ocean Foundation Ltd.
For this experiment we decided to use a Raspberry Pi computer linked to the outside world with a selections of sensors and switching relays that are to control the hydraulics that move the solar panel arrays, wind turbine mast and furl the boom in dangerously high wind conditions.
We will be publishing pictures of this stage of development as they are completed ........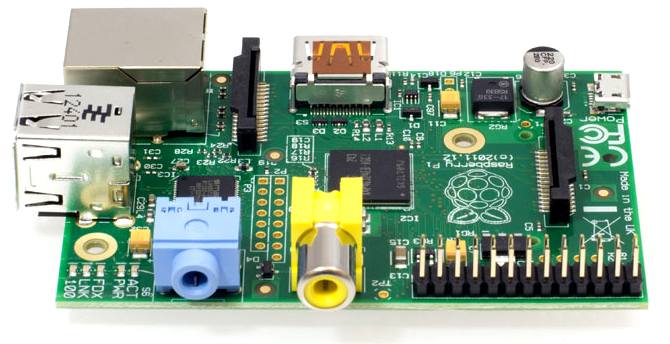 RASPBERRY - The Raspberry pi micro computer was originally designed in Cambridge and manufactured in Wales in the UK. The software is open-source, chip manufacturers have kept their prices low, and the majority of the profits are funneled towards improving the devices and creating incentives to get students programming rather than envelope them in ready-made tech such as to help creativity thrive.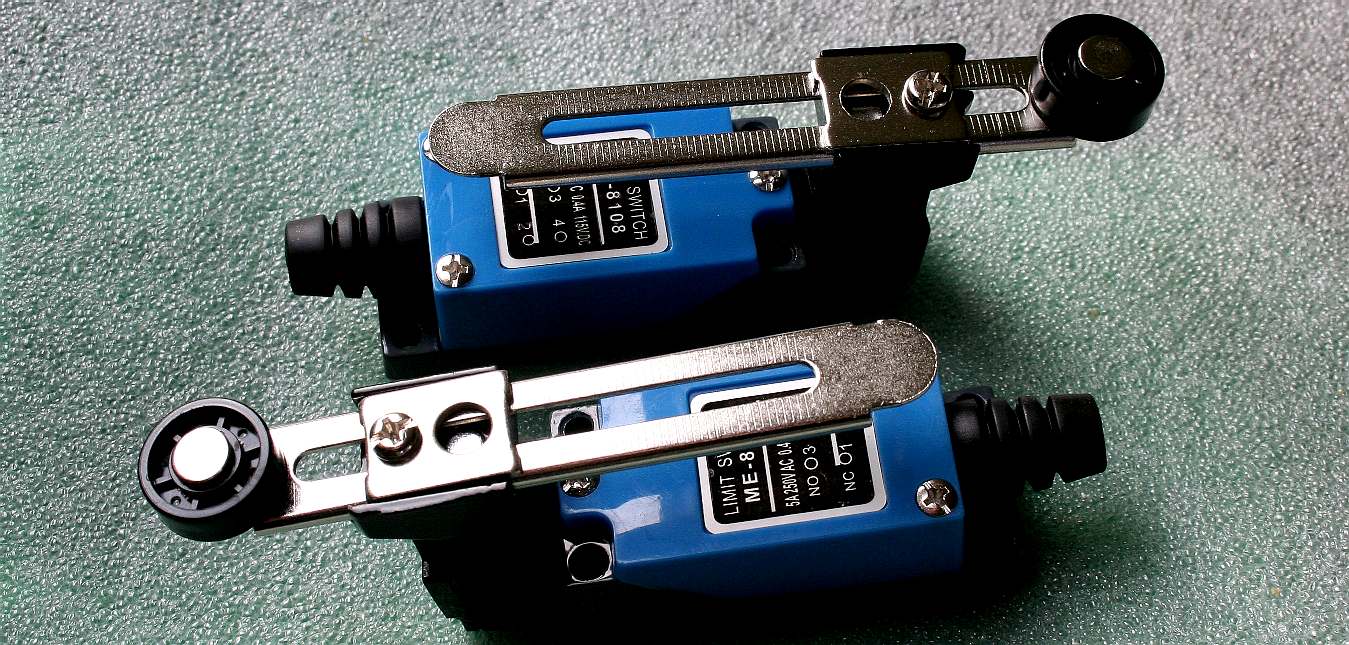 SWITCHES - These mechanically operated limit switches can be set to fine tolerances to tell the micro computers not to continue with a function. In this case they are for the maximum lift height and minimum lowering point of the wind turbine mast. They are waterproof units. They switch off the hydraulic pumps to ensure no damage can occur to the mast mechanism.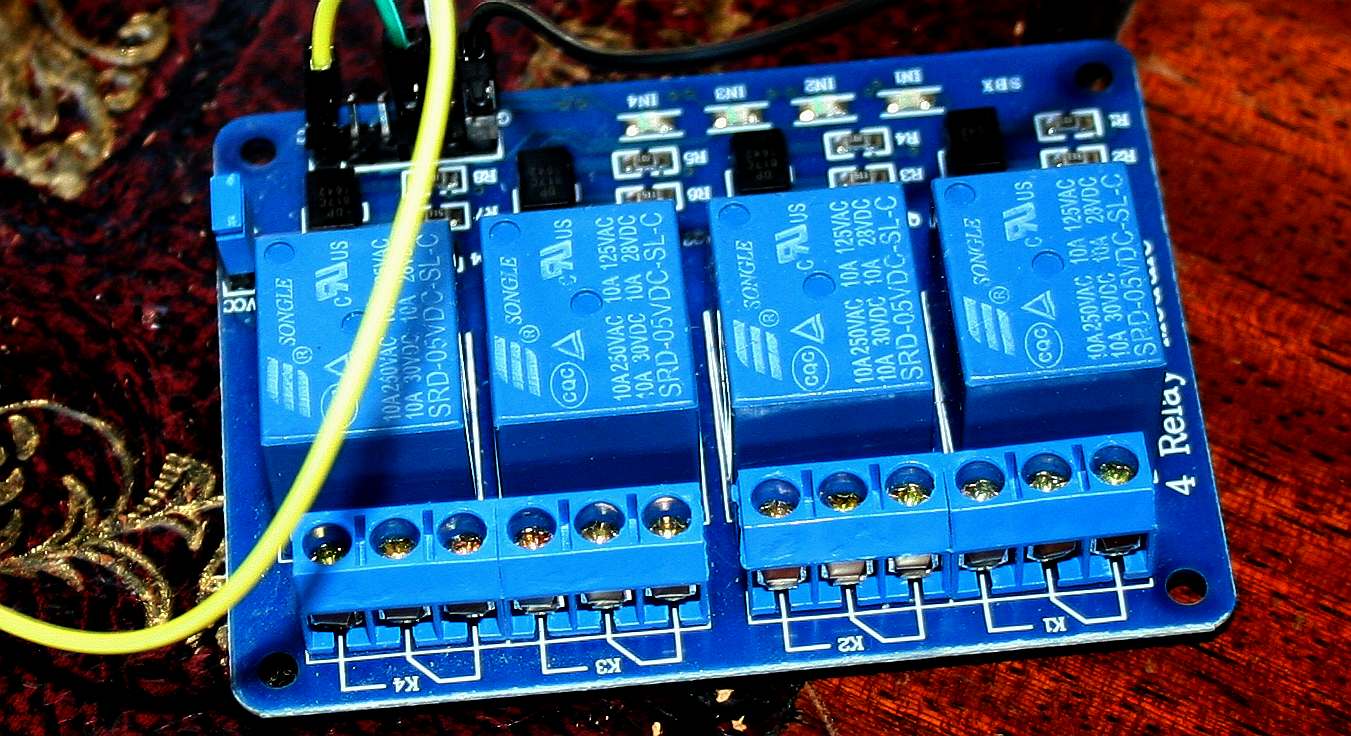 POWER - This is one of the banks of relays that will be used to control many of the robotic functions on the RiverVax. We will also be using solid state switches, again in banks of four. The printed circuit board or PCB revolutionized electronics. PCB's are now quite economical to produce. Copyright © photograph 15 May 2019. All rights reserved, Cleaner Ocean Foundation Ltd.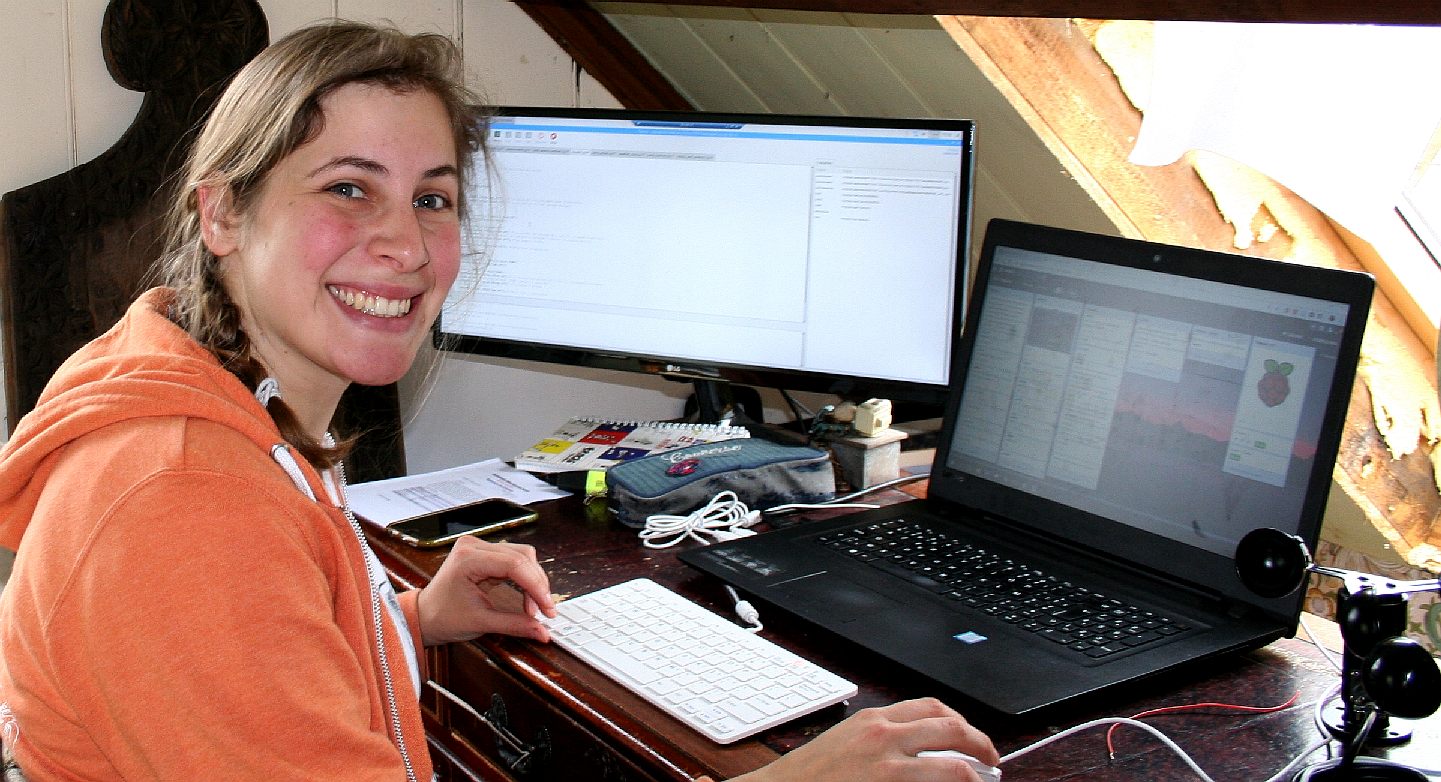 PROGRAMMING - It's a lot of hard work, building a program to read all the elements needed to control an energy harvesting station. Some code is available as free source, but most of what is needed to make a workable solution has to be custom written. Copyright © photograph May 2019. All rights reserved, Cleaner Ocean Foundation Ltd.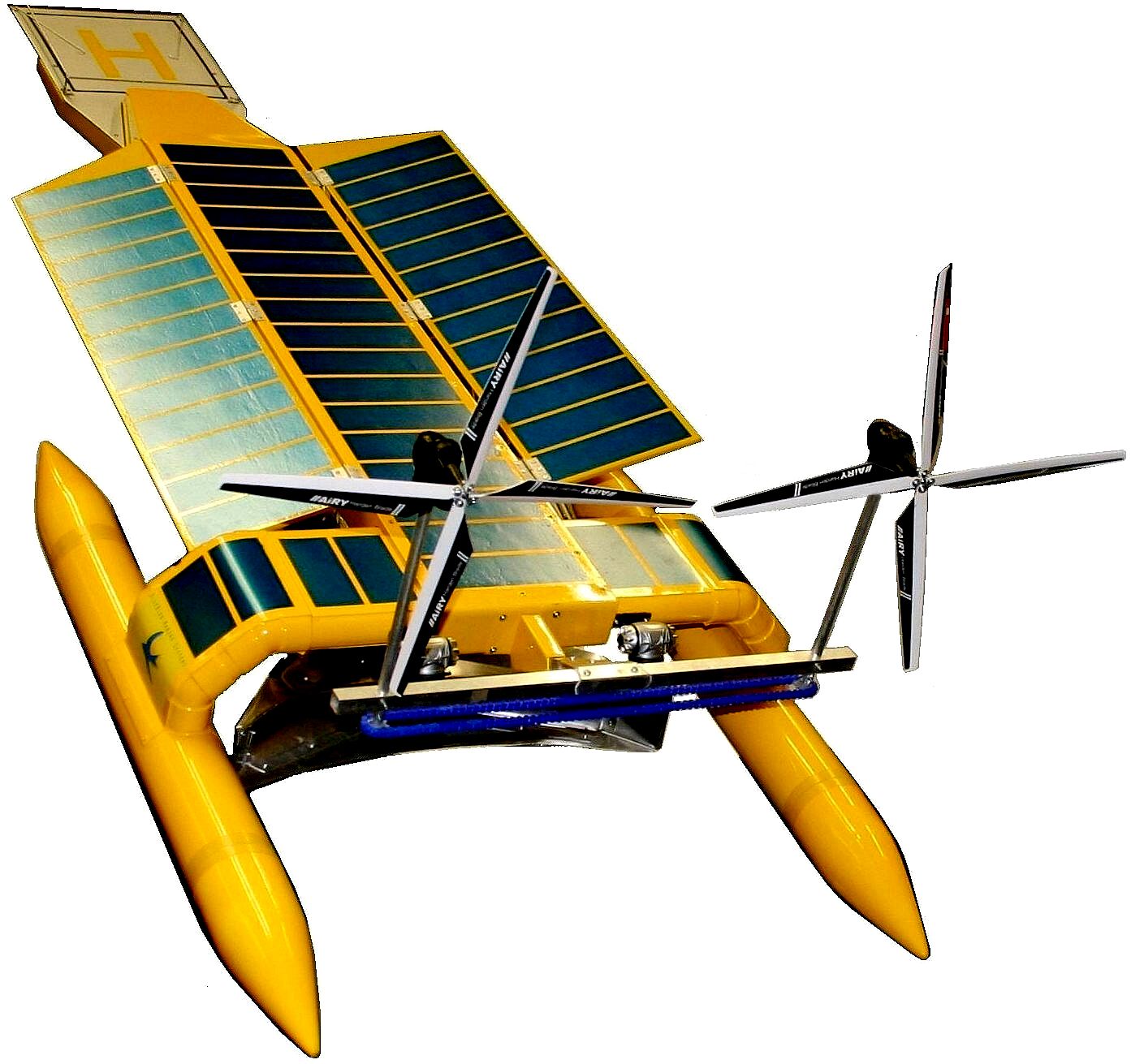 ROBOTIC OCEAN CONDITIONER - This vessel is designed to operate in fleets to target ocean waste before it settles on the ocean floor where nobody can recover it. There is nothing like it in existence today, though other ideas for trapping plastic waste are being developed, such as that of Boyan Slat and the Seabin. SeaVax is made more cost effective in operational terms with AmphiMax versatility that slashes the cost of production and servicing by using a portable dock for assembly, launch and servicing.
.....
LINKS & REFERENCE
https://www.a3automate.org/
https://www.robotics.org/
ARRAYS - BOOM - MASTS - INTERIOR - PAINTING - ROBOTICS - WELDING - WIND TURBINES
ARDUINO - ARM HOLDINGS - BEAGLEBOARD - MBED - PCBS - PICAXE - RASPBERRY PI
This website is provided on a free basis as a public information service. Copyright © Cleaner Oceans Foundation Ltd (COFL) (Company No: 4674774) 2019. Solar Studios, BN271RF, United Kingdom. COFL is a charity without share capital. The names Amphimax™ RiverVax™ and SeaVax™ are trademarks.