10 LARGEST CONTAINER SHIPS
ABOUT - CLIMATE CHANGE A-Z - CIRCUMNAVIGATION - CONTACTS - DONATE - FOUNDATION - HOME - OCEAN PLASTIC A-Z
Please use our A-Z INDEX to navigate this site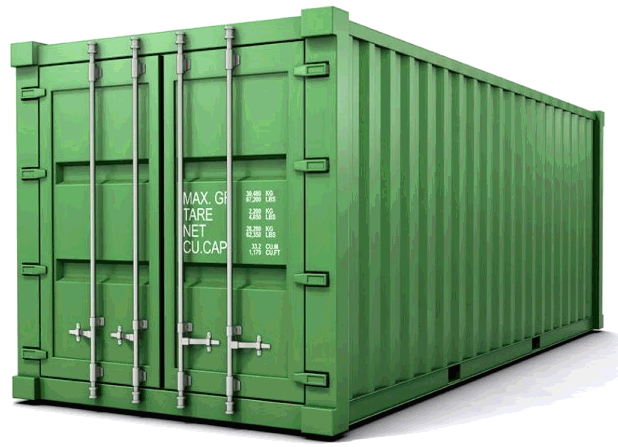 STEEL OR ALLOY - The material of choice is a moderate strength steel, whereas if steel could be replaces by a high strength aluminium alloy, significant fuel/energy savings could be made across the fleet, just a reversing the ribs might make containers more aerodynamically efficient. 20′ containers come in at 20 feet long, eight and a half feet wide, and eight feet tall. A 20 container gives you 1,360 cubic feet of storage space and weighs about 5,017 lbs empty.
The revolutionary Concept of Containerization was introduced way back in the late 18th century by James Brindley of England. He designed the box boat Starvationer with 10 wooden containers to transport coal. On April 26, 1956, the first commercially successful container ship Ideal X (a converted T2 tanker of World War II) was launched by Malcom McLean. This caused a revolution in the world of shipping, leading to the modern era of container ships.
From that beginning in 1956 an unofficial competition to hold the title for World's Largest Container ship started. This paved the way for the largest Container Ships in production to rival Ultra Large Crude Oil Tankers and Bulk Carriers.
Another good reason for size is that operational costs can come down, though it is putting a lot of eggs in one basket.
STANDARD
Modern containers ships are cargo ships designed to carry their cargo in standardised steel boxes, using a technique called "Containerization". This type of ocean transport contributes about 90% of non-bulk cargo movement worldwide. This is how you get your televisions, computers, fruits and spare parts. Cars are generally transported by ferries, though some collector vehicles are delivered in containers.
Fossil fuelled container ships that belch clouds of fumes as they ply the ocean may one day be a thing of the past. Shipping will continue without those who fail to adapt to changing circumstances such as global warming and zero carbon fleets by 2100, as part of the IMO's ocean cleanup objectives. In the meantime here are the top ten biggest gas guzzlers and potential ocean polluters in the world @ October 2019.
| | | | | | |
| --- | --- | --- | --- | --- | --- |
| RANKED | SHIP NAME | No. BUILT | LOA | | KW/TON/DWT |
| | | | | | |
| 1. | | 5 | 399.9 | 23,756 | 0.379 - .509hp |
| 2. | | 5 | 399.9 | 21,413 | 0.316 - .424hp |
| 3. | | 3 | 400.0 | 21,237 | . |
| 4. | | 2 | 400.0 | 20,954 | 0.368 - .494hp |
| 5. | | 10 | 399.0 | 20,568 | 0.3 - .4hp |
| 6. | | 10 | 400.0 | 20,388 | . |
| 7. | | 1 | 399.0 | 20,182 | . |
| 8. | | 3 | 400.0 | 20,170 | 0.427 - .573hp |
| 9. | | 4 | 399.8 | 20,119 | . |
| 10. | | 5 | 400.0 | 19,870 | 0.20 - .268hp |
In the same way an unofficial race exists to construct the world's tallest building, carriers are vying to build the world's largest container ship. It's a title which has hailed many short-lived winners in recent years, as the size and scale of transport by sea continues to grow at an accelerating rate, possibly trying to beat the IMO's targets that come into operation in January 2020.
The use of fossil fuels raises serious environmental concerns. The burning of fossil fuels produces around 21.3 billion tonnes (21.3 gigatonnes) of carbon dioxide (CO2) per year. It is estimated that natural processes can only absorb about half of that amount, so there is a net increase of 10.65 billion tonnes of atmospheric carbon dioxide per year. Carbon dioxide is a greenhouse gas that increases contributes to global warming. A global movement towards the generation of low-carbon renewable energy is underway to help reduce global greenhouse gas emissions.
The race is not over yet. The competition for the title of World's Largest Container Ship may not end, but may be replaces with the title "World's cleanest Container Ship."
The largest type of container ships (Mega-max) can carry more than 23,500 TEU. Based on their container carrying capacity (TEU-Twenty Equivalent Unit), Container ships are distinguished into 8 major categories.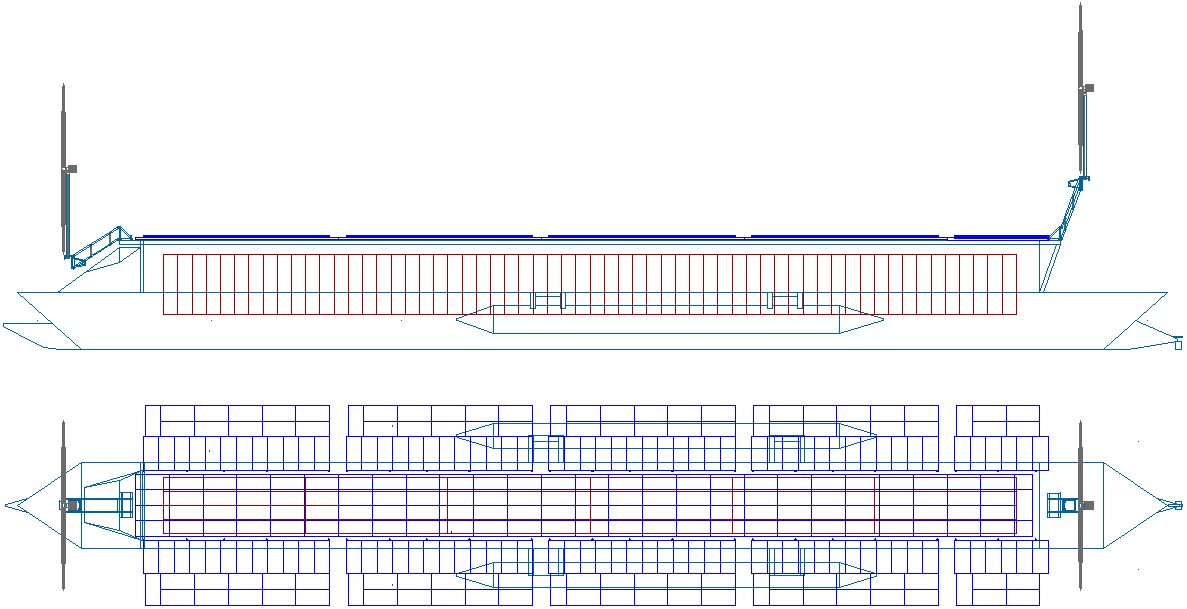 ZERO CARBON - The same prototype 50 meter container ship as a second draft with containers shown in red (rust inhibitor) paint. They can be loaded from the rear if overhead loading is not available. An enhanced solar and wind turbine rig like this could generate 108kW (145hp) of energy peak. The average energy available 24/7 is likely to be around 62.4kW (83.6hp) and 70.7kW (94.8hp) or more in the trades. Rigged for passenger transport a vessel like this might weigh in @ 90 tonnes. An increase in solar panel area and bigger wind turbines will improve performance considerably and is ultimately necessary, but development will be longer and more costly. Draft designs like this will go through a firm of naval architects and ultimately, with input from a classification society - where there is no class at the moment for such vessels.
If this vessel performs as expected within budget, the age of zero carbon shipping is getting closer - for this is zero carbon motoring. As more development funding becomes available, projects can be more ambitious. We would like to have been able to convert a redundant steel hull for simplicity and speed, but conversion is likely to be more expensive than custom build and may take longer, and we need an aluminium hull if at all possible, not steel, if we are to push the boundaries. We are though open to suggestions, so keep them coming.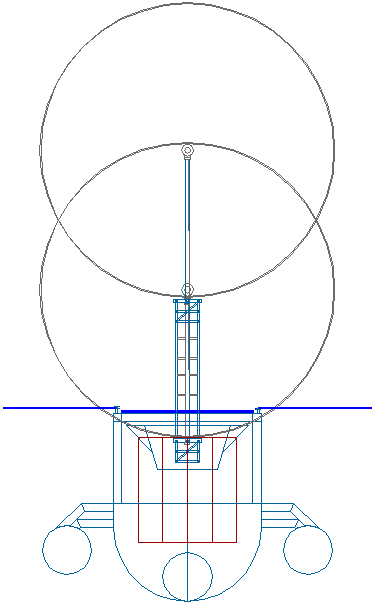 CONTAINER SHIP END ELEVATION - In this drawing the solar wings of a 50 meter container vessel are shown folded out horizontally as though the sun was overhead. The rotary sails provide a significant area, but may be increased. The turbines can be raised and lowered to cope with different running conditions as seen on the right. The main hull is cylindrical for minimum wetted area, while the outriggers provide stability, again with a small wetted area for a low drag hull. The superstructure on the right has been lowered to reduce frontal area and air drag. Another important feature is that the turbines may be furled for parking in ports or during storm conditions. Please note that these drawings are Design Copyright © October 17&19 2019.
TEU & FEU
TWENTY FOOT (STANDARD) UNIT = TEU
The twenty-foot equivalent unit (often TEU or teu) is an inexact unit of cargo capacity often used to describe the capacity of container ships and container terminals. It is based on the volume of a 20-foot-long (6.1 m) intermodal container, a standard-sized metal box which can be easily transferred between different modes of transportation, such as ships, trains and trucks.

The container is defined by its length though there is a lack of standardisation in regard to height, ranging between 4 feet 3 inches (1.30 m) and 9 feet 6 inches (2.90 m), with the most common height being 8 feet 6 inches (2.59 m). Also, it is common to designate 45-foot (13.7 m) containers as 2 TEU, rather than 2.25 TEU.
FORTY FOOT (LONGER) UNIT = 2 x TEU
The standard intermodal container is designated as twenty feet long (6.1 m) and 8 feet (2.44 m) wide. Additionally there is a standard container with the same width but a doubled length of forty feet called a 40-foot (12.2 m) container, which equals one forty-foot equivalent unit (FEU),in cargo transportation (considered to be two TEU).

In order to allow stacking of these types a forty-foot intermodal container has an exact length of 40 feet (12.192 m), while the standard twenty-foot intermodal container is slightly shorter having an exact length of 19 feet 10.5 inches (6.058 m). The twistlocks on a ship are put at a distance so that two standard twenty-foot containers have a gap of three inches which allows a single forty-foot container to be put on top.

The forty-foot containers have found wider acceptance, as they can be pulled by semi-trailer truck. The length of such a combination is within the limits of national road regulations in many countries, requiring no special permission. As some road regulations allow longer trucks, there are also variations of the standard forty-foot container — in Europe and most other places a container of 45 feet (13.72 m) may be pulled as a trailer. Containers with a length of 48 feet (14.63 m) or 53 feet (16.15 m) are restricted to road transport in the United States. Although longer than 40 feet, these variants are put in the same class of forty-foot equivalent units.
| | |
| --- | --- |
| TYPE OF SHIP | CAPACITY (TEU) |
| | |
| SMALL FEEDER | Up to 1,000 |
| FEEDER | 1,001 - 2,000 |
| FEEDERMAX | 2,001 - 3,000 |
| PANAMAX | 3,001 - 5,100 |
| POST PANAMAX | 5,101 - 10,000 |
| NEW PANAMAX | 10,001 - 14,500 |
| ULTRA LARGE CONTAINER VESSEL (ULCV) | 14,501 - 23,500 |
| MEGAMAX | Over 23,501 |
The new era of Mega-max container ships has already begun. CMA CGM and MSC have placed orders for MGX-24 next-generation container ships said to be marked for delivery in the first and second quarters of 2020.
Will they be zero carbon or anywhere near it. Or will they fly in the face of the IMO and try and argue that zero carbon shipping is a blue sky dream. We believe that zero emission cargo deliveries can be achieved with lateral thinking, but only if there is a change of attitudes.
Transport is one of the Six Steps Towards a Cooler Planet.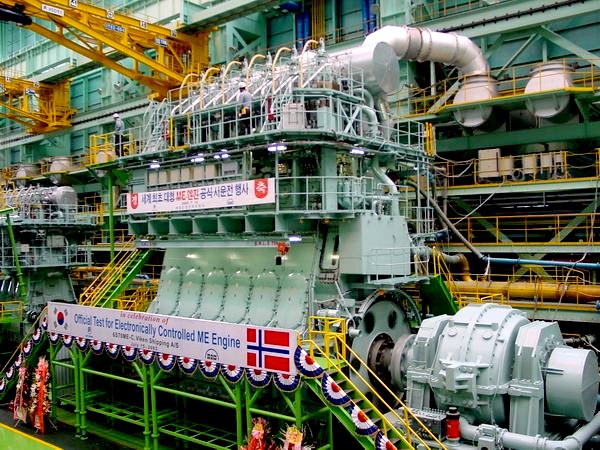 SIX STEPS TOWARD A COOLER PLANET
1. TRANSPORT: Phase out polluting vehicles. Governments aim to end the sale of new petrol, and diesel vehicles by 2040 but have no infrastructure plan to support such ambition. Marine transport can be carbon neutral with development..
2. RENEWABLES: Renewable energy should replace carbon-based fuels (coal, oil and Gas) in our electricity, heating and transport.
3. HOUSING: On site micro or macro generation is the best option, starting with new build homes to lock carbon.
4. AGRICULTURE: We need trees to absorb carbon emissions from a growing population, flying, and to build new homes. Reducing food waste and promoting less energy intensive eating habits such as no meat Mondays.
5. INDUSTRY: Factories should be aiming for solar heating and onsite renewable energy generation.
6. POLITICS: - National governing bodies need to adopt rules to eliminate administrative wastages, to include scaling down spending on war machines, educating the public and supporting sustainable social policies and financing that mesh with other cultures.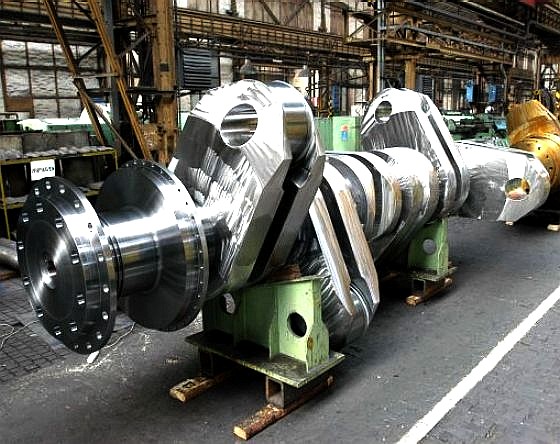 These marvels of engineering excellence got us where we are today, technology wise, but threaten to destroy the planet if we do not adapt in time to repair at least some of the damage we have done.
FOSSIL FUEL HEALTH HAZARDS

Combustion of fossil fuels generates sulfuric, carbonic, and nitric acids, which fall to Earth as acid rain, impacting both natural areas and the built environment. Monuments and sculptures made from marble and limestone are particularly vulnerable, as the acids dissolve calcium carbonate.

Fossil fuels also contain radioactive materials, mainly uranium and thorium, which are released into the atmosphere. In 2000, about 12,000 tonnes of thorium and 5,000 tonnes of uranium were released worldwide from burning coal. It is estimated that during 1982, US coal burning released 155 times as much radioactivity into the atmosphere as the Three Mile Island accident.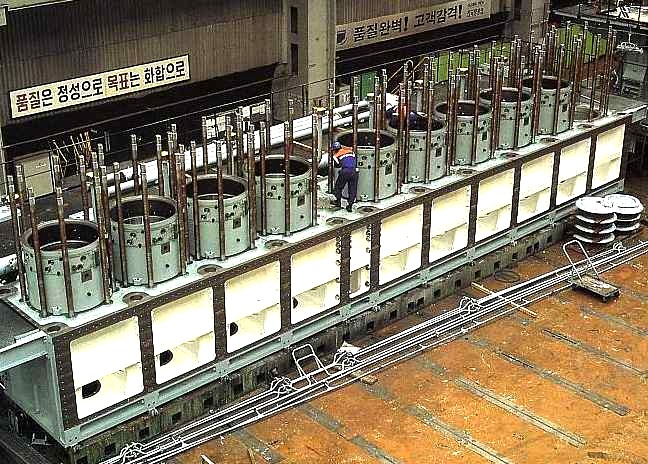 ENGINEERING - One of the world's largest diesel engines being assembled in Japan.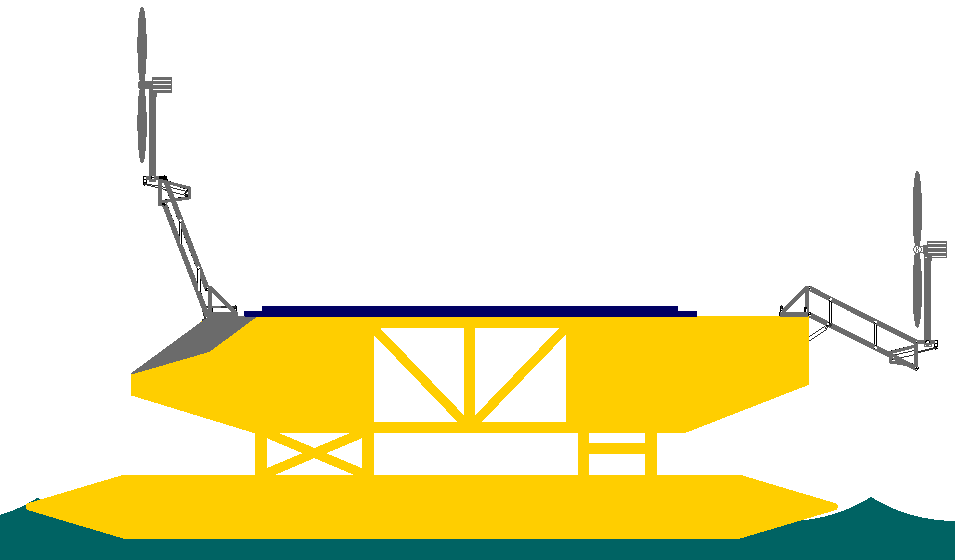 -
FERRY - The Cross Channel Challenger (CCC) is a project currently on the drawing board that is looking for backing to develop a coastal cruiser offering zero emissions. This is a budget design to allow us to start the ball rolling, easily up-scaled for Pacific Island duties.
H2020 - Collaborative research proposal to develop rotary sails in conjunction with other innovative advances as a means to provide sustainable tourism and eventually, world shipping with major disruption to ports and harbours.
1995 COP 1, BERLIN, GERMANY
1996 COP 2, GENEVA, SWITZERLAND
1997 COP 3, KYOTO, JAPAN
1998 COP 4, BUENOS AIRES, ARGENTINA
1999 COP 5, BONN, GERMANY
2000:COP 6, THE HAGUE, NETHERLANDS
2001 COP 7, MARRAKECH, MOROCCO
2002 COP 8, NEW DELHI, INDIA
2003 COP 9, MILAN, ITALY
2004 COP 10, BUENOS AIRES, ARGENTINA
2005 COP 11/CMP 1, MONTREAL, CANADA
2006 COP 12/CMP 2, NAIROBI, KENYA
2007 COP 13/CMP 3, BALI, INDONESIA
2008 COP 14/CMP 4, POZNAN, POLAND
2009 COP 15/CMP 5, COPENHAGEN, DENMARK
2010 COP 16/CMP 6, CANCUN, MEXICO
2011 COP 17/CMP 7, DURBAN, SOUTH AFRICA
2012 COP 18/CMP 8, DOHA, QATAR
2013 COP 19/CMP 9, WARSAW, POLAND
2014 COP 20/CMP 10, LIMA, PERU
2015 COP 21/CMP 11, PARIS, FRANCE
2016 COP 22/CMP 12/CMA 1, MARRAKECH, MOROCCO
2017 COP 23/CMP 13/CMA 2, BONN, GERMANY
2018 COP 24/CMP 14/CMA 3, KATOWICE, POLAND
2019 COP 25/CMP 15/CMA 4 TBA
2022 COP 26 - Will they have applied the brakes?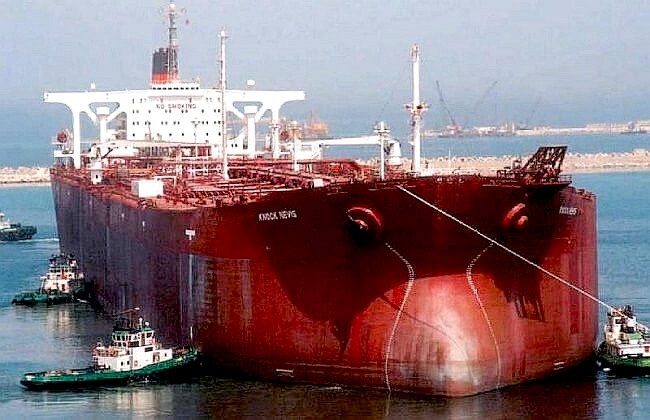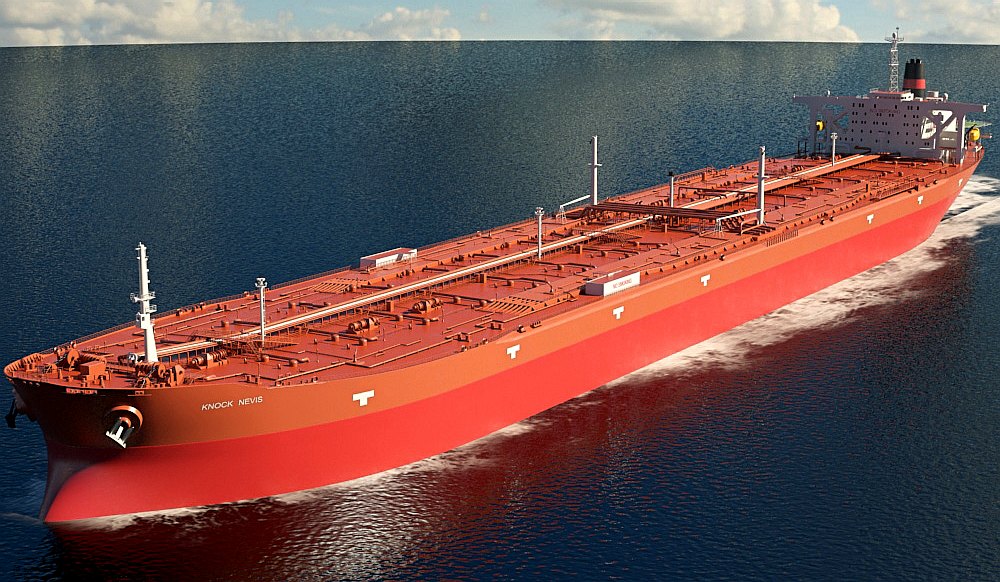 KNOCK NEVIS - When it was heavily loaded, the ship had a displacement of 657,019 tonnes (646,642 long tons; 724,239 short tons) and had a draft of 24.6 m (81 ft). Due to it's size and lack of maneuverability, it was not able to move through the English Channel, Suez Canal or the Panama Canal. Quite simple the tanker was too large, too expensive to run and too dirty.
WHAT WAS THE BIGGEST SHIP IN THE WORLD ?
The Knock Nevis was the largest moving man-made object on the planet. She spanned 458.45 m and had a whooping gross tonnage of 260,941 GT.

Knock Nevis was originally built in 1979 by Sumitomo Heavy Industries, Yokosuka, Kanagawa, Japan at the Oppama shipyard where she was christined as Seawise Giant.

The ship was then sold to the Orient Overseas Container Line, which asked the makers to increase the length and cargo capacity of the vessel. It took 2 years for the refit and at the end of which, the ship was re-launched as Seawise Giant.

In 1988 the ship was bombed in the Iran-Iraq war in the Strait of Hormuz and later repaired under the name Happy Giant in 1989.
In 1991 she was re-launched and renamed again, this time to the Jahre Viking by Jorgen Jahre, a Norwegian shipowner.

In 2004 the ship was bought by Singapore based First Olsen Tankers and converted to an FSO - a Floating Storage and Offloading unit. She was also renamed to Knock Nevis. For years after that she was permanently moored in the Qatar Al Shaheen oil field in Quatar waters of the Persian Gulf

In December 2009 Knock Nevis was sold to Indian ship breakers as scrap, and renamed Mont for her final journey to a scrapping area. The ship sailed its final journey in December 2009. It was then intentionally beached in Alang, Gujarat, India and was cut up in 2010.
LINKS & REFERENCE
https://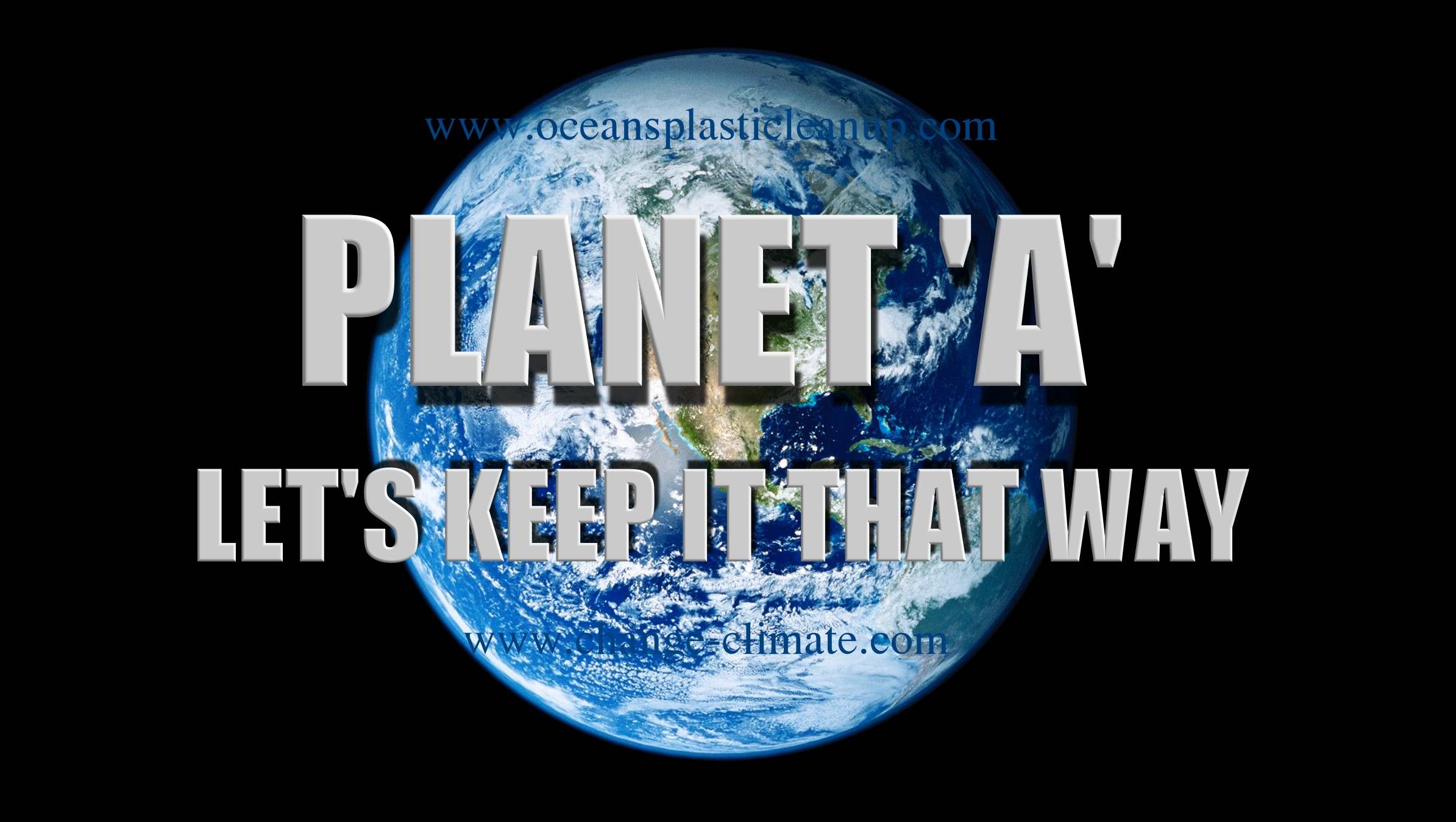 EXTINCTION OF SPECIES - From blue planet to scorched earth because vested interests prevented politicians from putting the brakes on. Economics stopped them thinking about the safety of life on earth, including the future of our children. They'd rather die richer, than live, gambling with the lives our their offspring and every other species on planet earth.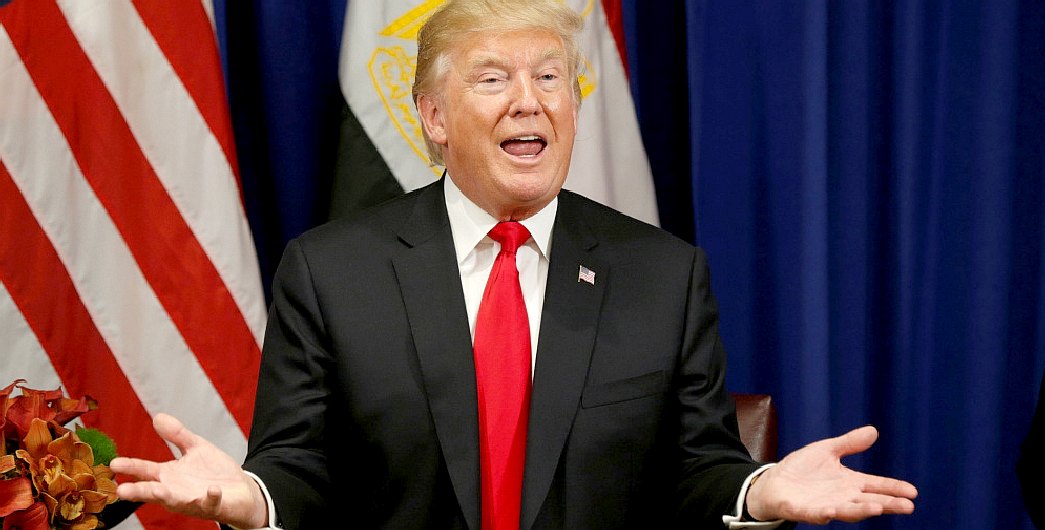 DONALD TRUMP - Loves large white houses, we assume, since it cost him a fortune to rent his current address by getting himself elected. Imagine the carbon footprint heating that building. We wonder what the President thinks of sulfur dioxide and giant container ships?
Please stop playing with fire, there is no Planet B.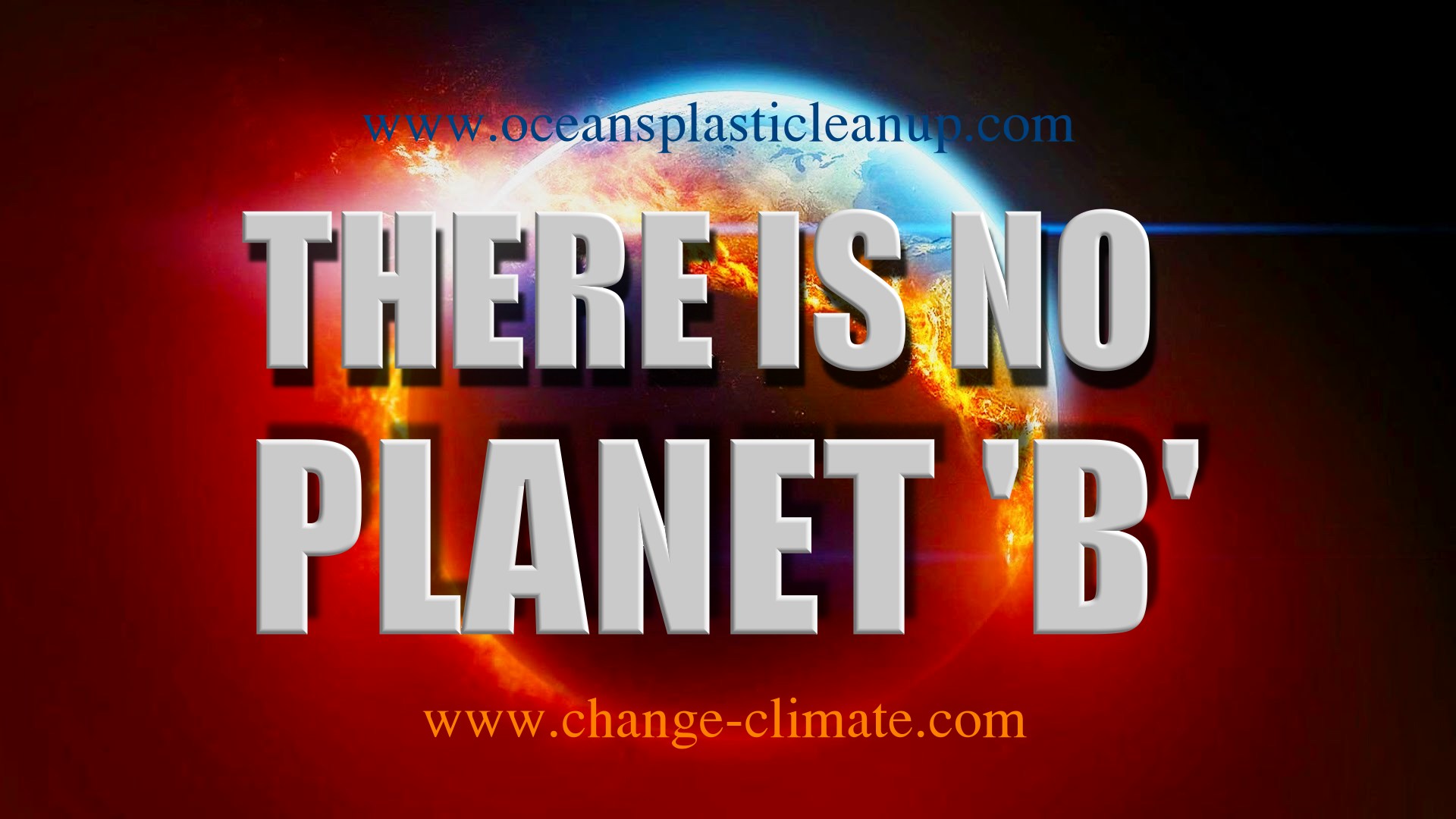 HOW MUCH IS THE EARTH HEATING UP - As of early 2017, the Earth had warmed by roughly 2 degrees Fahrenheit (more than 1 degree Celsius) since 1880, when records began at a global scale. The number may sound low, but as an average over the surface of an entire planet, it is actually high, which explains why much of the world's land ice is starting to melt and the oceans are rising at an accelerating pace. If greenhouse gas emissions continue unchecked, scientists say, the global warming could ultimately exceed 8 degrees Fahrenheit, which would undermine the planet's capacity to support a large human population.
This website is provided on a free basis as a public information service. Copyright © Cleaner Oceans Foundation Ltd (COFL) (Company No: 4674774) 2019. Solar Studios, BN271RF, United Kingdom. COFL is a charity without share capital.