OCEAN BUSINESS - APRIL 2019
ABOUT - CONTACTS - CROWDFUNDING - DONATE - FOUNDATION - HOME - A-Z INDEX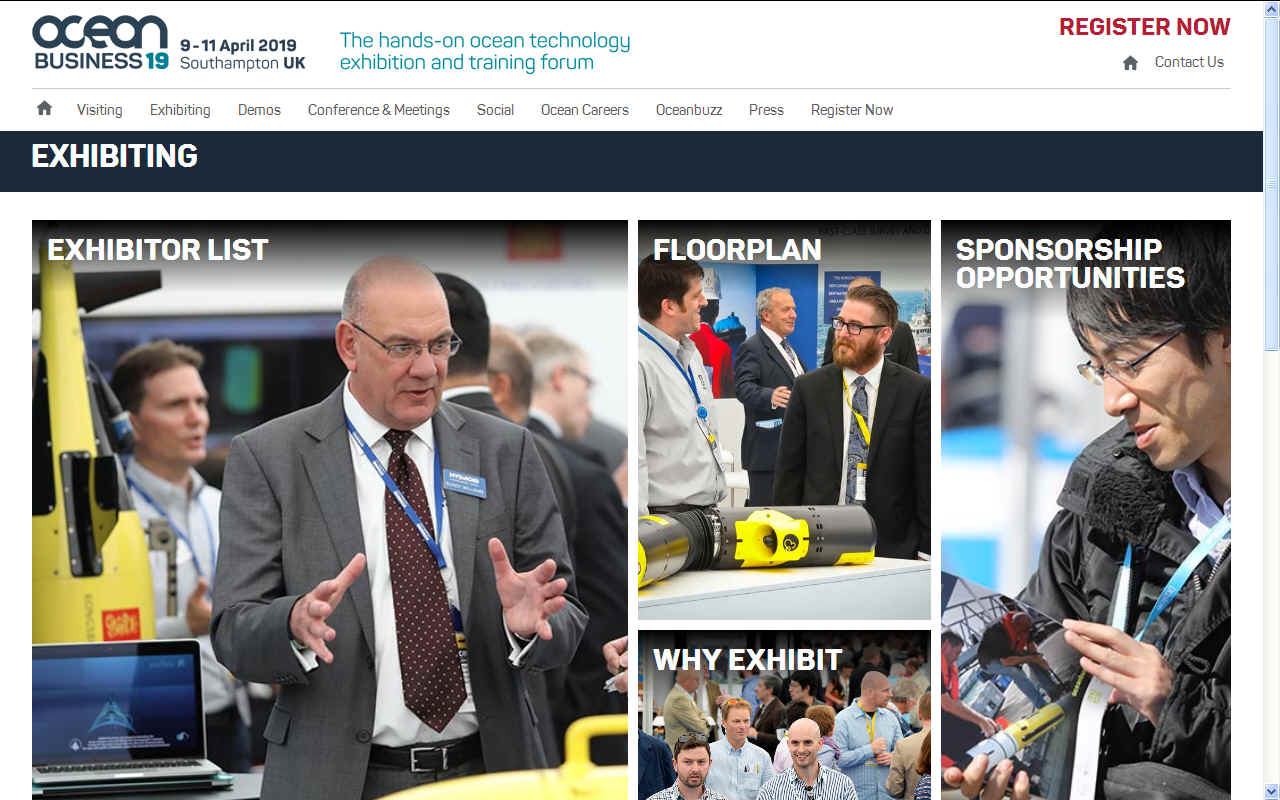 The opening session at Ocean Business on 9 April 2019 is set to be the highlight of the three day show with an opening address by Claire Jolly, Head, IPSO Unit Ocean Economy Group, OECD presenting a keynote address on the scope of the economy in 2030 along with an invaluable insight into trends in existing and emerging markets for ocean science and technology products and services.
Claire Jolly will then be joined by a panel of some of the most well respected experts in the industry such as Ralph Rayner (see below), Rick Spinrad, President, Marine Technology Society (MTS) and David Loosley, Chief Executive of the Institute of Marine Engineering, Science and Technology (IMarEST) who will each give a short introduction to their perspectives on the ocean science and technology business opportunities afforded by growth in the ocean economy. This will be followed by a panel discussion and a Q&A afterwards.
Ocean Business 2019 opened its doors on Tuesday the 9th of April. It was possible to beat the queues onsite and register to attend Ocean Business in advance: https://lnkd.in/diNsmVu Registration numbers were up on 2017. The show was expected to be the busiest yet and indeed it was a great event in our view.
Complimentary welcome drinks were provided as a warm up the night before the show opened on Monday 8 April at the Pitcher and Piano, Ocean Village from 6pm. Once again you could register online and bring your badge with you for entry, but were advised to book early as space was limited.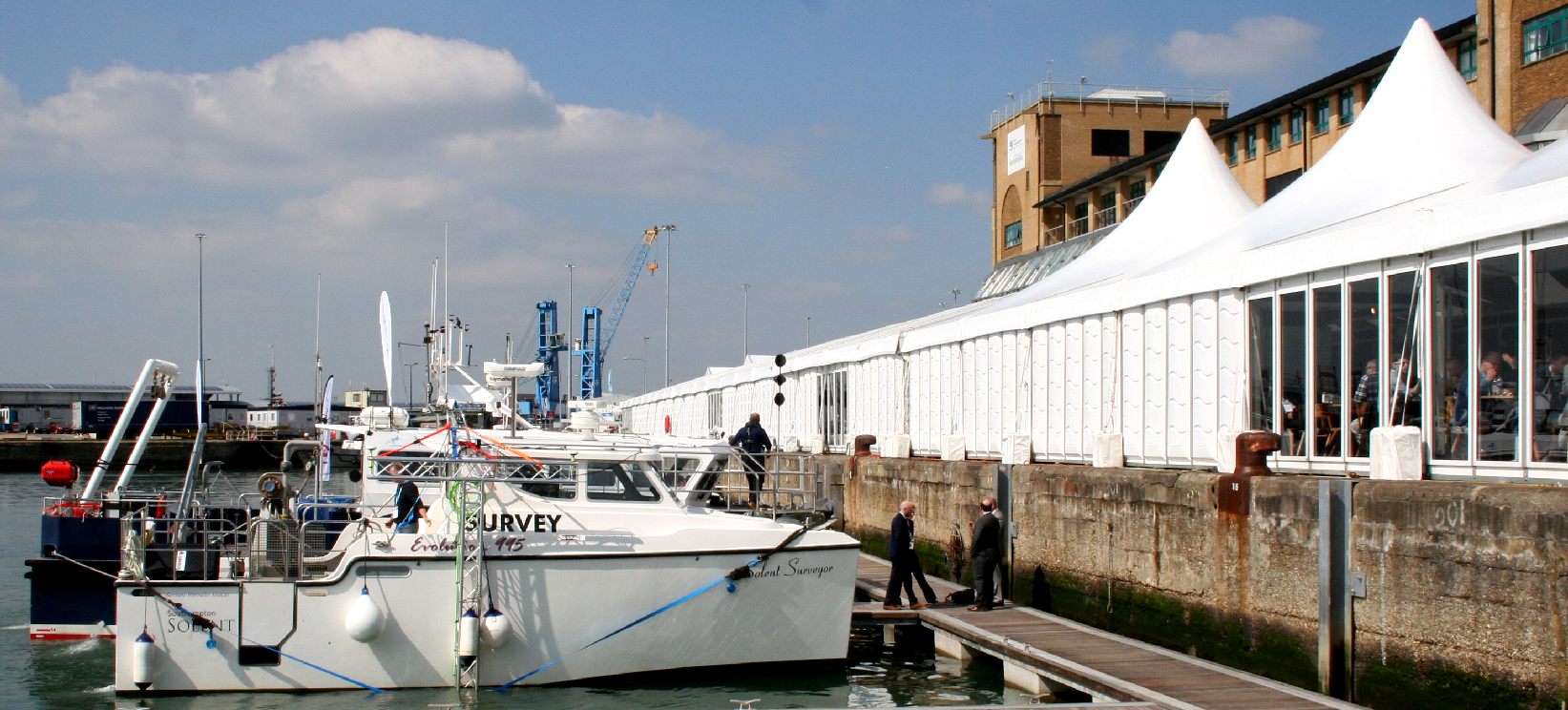 The NOC is on the waterfront, ideal for exhibitors who want to demonstrate their products in the water.
International exhibitors from across the globe showcased the latest products and with 184+ hours of training and demonstrations to choose from it's a unique opportunity to see the latest ocean technology in their real environments on board vessels, in dockside waters and in a test tank. For more information on everything that is on offer, please visit www.oceanbusiness.com.
What is clear from events such as Ocean Business, that there are literally hundreds of companies that collectively have the technology to clean up the mounting waste from our oceans simply by joining the dots. The real problem to such a cure is funding that is limited to corporations and academics with a proven track record - so cutting out the newbies - where it is most likely that it is the new faces that can see how to join the dots by taking a fresh look at the problems we face. By the time governments notice the development log-jam, most problems are already spiraling out of control. The most obvious two examples of which are Global Warming and Ocean Plastic.
In the case of global warming, this was known about decades ago, but the establishment employed spin to duck the issues to make hay of their existing investments, duping our world leaders to some extent in the process, rather than face the music and diversify at the earliest opportunity. Nobody likes change and everybody fears the (relatively) unknown. But progress for the human race depends on reacting to danger to avoid catastrophic consequences.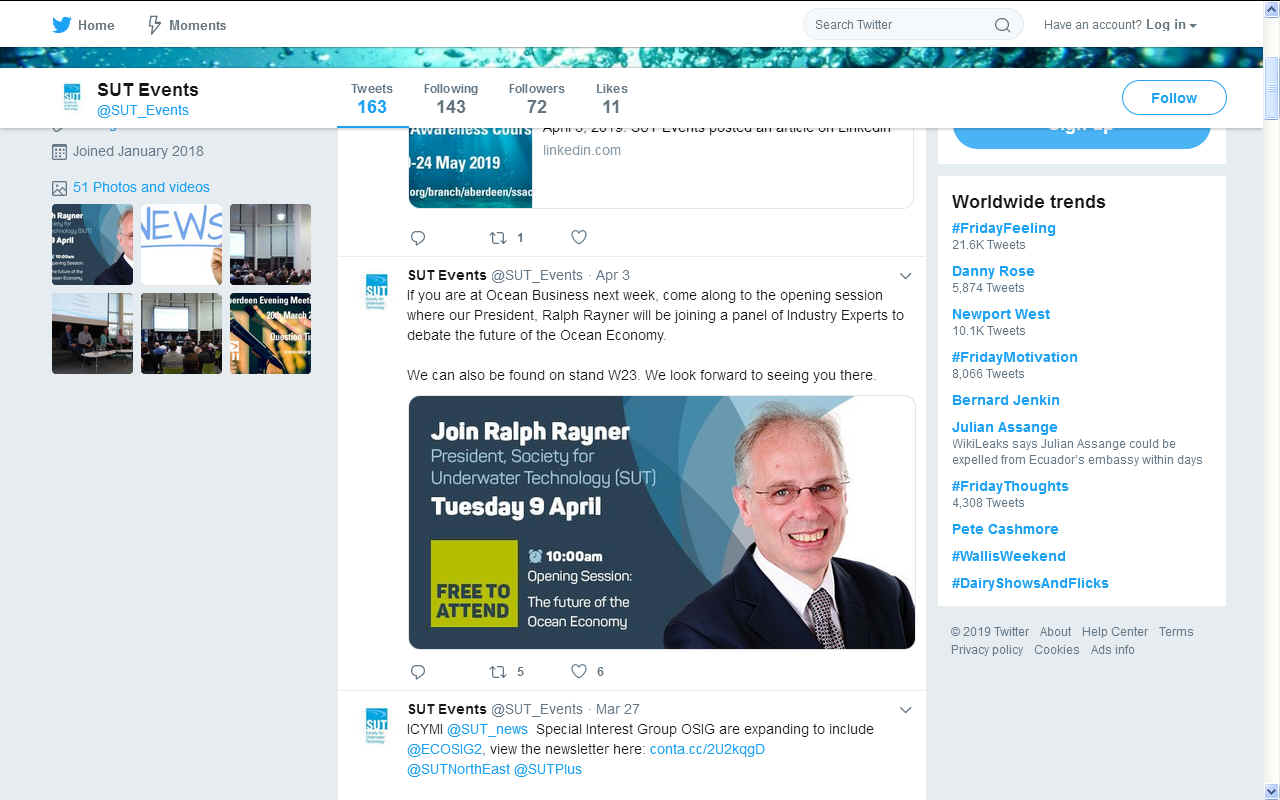 SUT - The opening session at Ocean Business includes President of the Society of Underwater Technology, Ralph Rayner, on a panel of Industry Experts to debate the future of the Ocean Economy. SUT can also be found on stand W23.
Local Companies Lead Innovation at Ocean Business 2019 with Advanced Unmanned Sea Vehicles

Ocean Business 2019, the world's biggest ocean technology event this year, will be taking place in Southampton next week from 9-11 April. The show is a global stage for the latest sea technology innovations with two of the most exciting product demonstrations coming from local Hampshire based companies.

Cheri Arvoni, Ocean Business Event Manager explains, "There is no doubt that sea technology this year is dominated by unmanned boats and underwater vehicles. In fact, we had to build an extra floating pontoon to accommodate all these products at the show! But of great excitement to us is the fact that two local companies, Sonardyne and L3 Technologies, will be demonstrating a world-first combination of Autonomous Surface Vehicle (ASV) and Remotely Operated Vehicle (ROV) technology on the dockside."

With over 5000 visitors expected at the show, from more than 65 countries, Portchester based L3 Technologies and Yately based Sonardyne have worked together to present one of the most advanced combinations of ASV and ROV technologies in the world. Their futuristic products offer a solution for underwater inspection in the most dangerous coastal or offshore environments such as hazardous oil and gas surveys, environmentally challenging scientific missions, or for military and security purposes.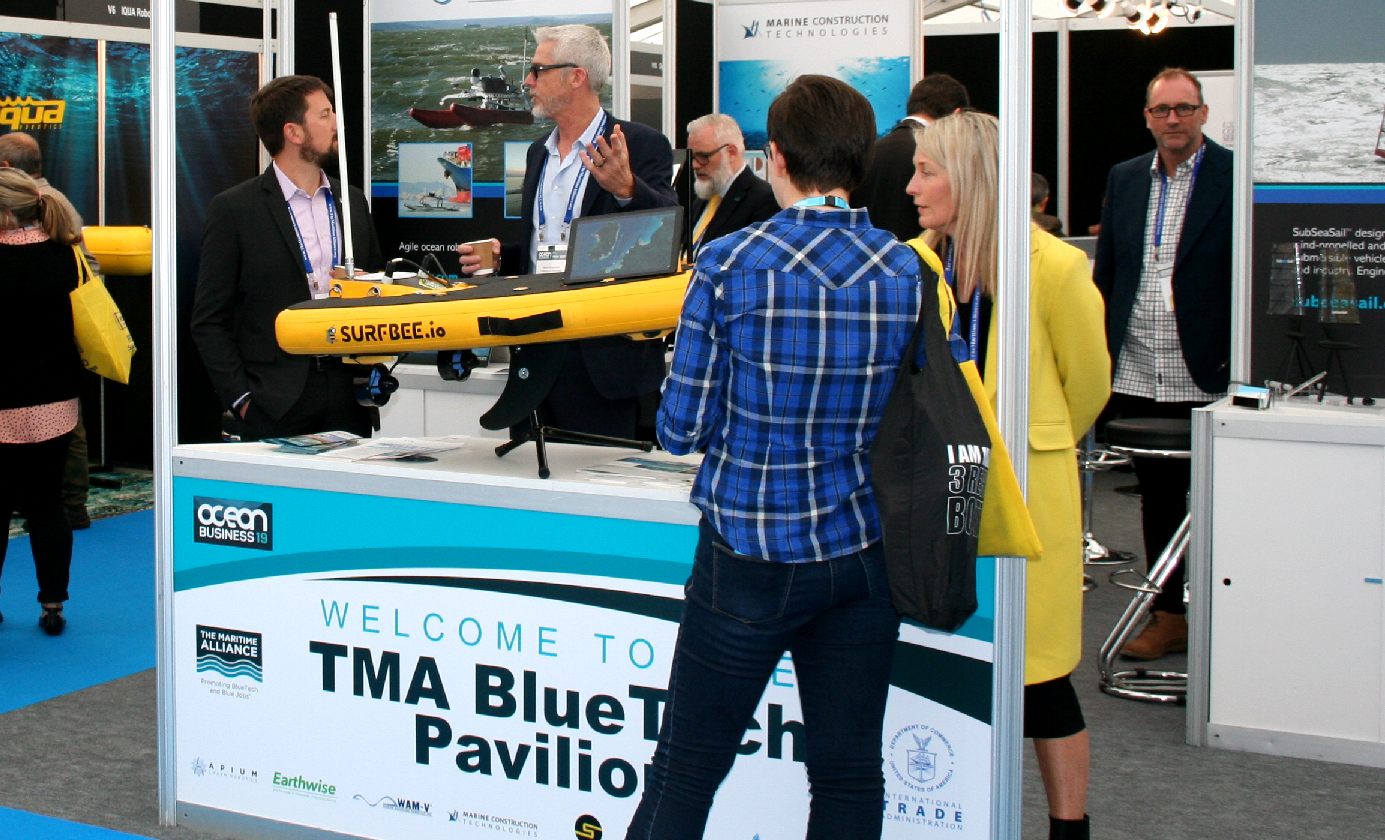 BLUE TECH - The Maritime Alliance is the non-profit industry association for the largest BlueTech cluster in the United States. Located in San Diego, California, we focus on business ecosystem development, economic development and workforce development by bringing together academia, industry and government. We are a membership based organization comprised of some of the world's leading ocean and water technology companies who work together to promote collaboration, innovation and an international Blue Voice.

At Ocean Business in 2017 (NOC on 4-6 April 2017) Greg Murphy, Executive Director of The Maritime Alliance confirmed: "Each session will be presented by one of the 17 top 'US BlueTech Companies to watch in 2017' with the aim of creating international collaboration. These companies were selected to participate in this year's cohort of the US Maritime Technology Export Initiative, a collaboration between TMA and the International Trade Administration (ITA), part of the US Department of Commerce."

Cheri Arvonio, Ocean Business Event Manager, explains: "The growth of Ocean Business over the past 10 years has led to an increase of support from international pavilions. The TMA sessions are a fantastic opportunity for Ocean Business visitors to hear from up and coming US companies in a series of 15 minute seminars who will present case studies, information about their technologies and discuss opportunities for collaboration."

These top small US BlueTech companies have been selected to represent the US Maritime Technology Export Initiative for their innovative technologies and business potential. Each will be attending Ocean Business to build international collaboration and trade by creating partnerships with buyers and distributors in world markets. They have diverse technology backgrounds, including: aerial drones, ballast water, remotely operated vehicles (ROVs), unmanned surface and underwater vehicles, vertical profiles and more.

Hosting sessions included BlueTech companies: Aquabotix, which specializes in smart technology and viewing systems for ROVs; Blue Robotics, which provides components for underwater robotic systems; Assure Controls, with products and services to support ballast water compliance in shipping; Del Mar Oceanographic, which produces the Wirewalker, a vertically profiling system powered by waves; Marine Advanced Research, offering innovative unmanned surface vehicle technology to improve operational efficiency; Plank Aerosystems, a developer of fully autonomous aerial drones for the commercial maritime industry, and finally XST, which provides insight into weather and oceanography conditions utilizing Big Data Analytics to improve environmental forecasting.
The companies will be offering dockside demonstrations to show how missions can be conducted entirely by remote control. L3's unmanned surface boat, a C-Worker 7 ASV, will demonstrate how it can deploy and operate an ROV to carry out underwater inspections and measurements. In this case, the demo will show a vertical and horizontal subsea inspection of the Empress Dock in Southampton. Sonardyne will be showcasing their sophisticated tracking and telemetry control software, as well as solutions for navigation and data recovery in unmanned over-the-horizon operations.

With its pioneering subsea communications technology, BlueComm, Sonardyne recently streamed the world's first live broadcast direct to global audiences from underwater submersibles in the Seychelles. This was broadcast by Associated Press, Sky News and Sky Atlantic, in effect enabling the general public to join the scientists in a mission to explore the least known areas of the Indian Ocean as part of the Nekton Deep Ocean Research Institute's First Descent expedition.

With over 360 exhibitors at Ocean Business this year, there are a multitude of other exciting demos of unmanned surface and underwater vehicles from international companies including: Kongsberg Maritime who will be showcasing their GeoPulse Sub-Bottom Profiler Unmanned Surface Vehicle (USV), designed to map the geology of oceans; and dotOcean with their Cloud linked Autonomous Surface Vehicle technology to control multiple ASVs (forming ASV 'swarms').

Ms Arvonio continued, "Visually, there will be non-stop action at the show, especially on the dockside. As a landmark international event, we feel we are presenting the very best globally, and will be expecting around 65 countries to be represented at the show."

Ocean Business promises to be an incredible global show offering the very latest technologies, water-based demonstrations and learning opportunities, as well as Offshore Survey conference, Ocean Careers, and high profile international associated industry events.
Ocean Business will take place from 9-11 April 2019 at the National Oceanography Centre, Southampton, UK.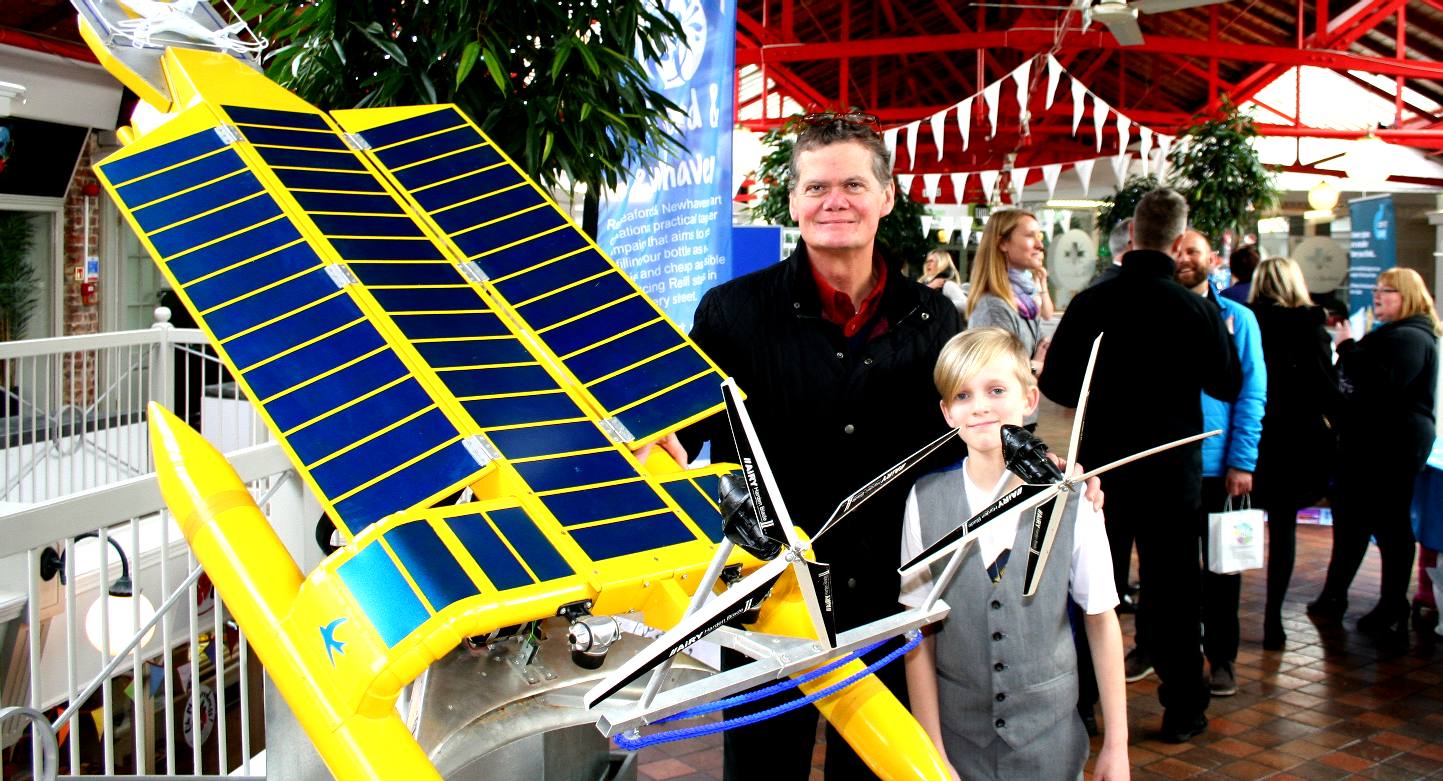 REFILL EASTBOURNE - The SeaVax concept model was on display in January at the Enterprise Centre, seen here with MP Stephen Lloyd and the youngest member of the development team. SeaVax is designed to be fully autonomous in its final 44m guise. A 12m coastal rig could be in the water before the end of 2020 if funding is secured for this stage of development, following the testing of a wind turbine experiment on a converted Ford Transit. Copyright photograph © 26-01-19 Cleaner Ocean Foundation Ltd, all rights reserved.
CONFERENCE - SCIENCE, POLICY & BLUE GROWTH IN THE ATLANTIC
The EU ATLAS Horizon 2020 Project (https://www.eu-atlas.org/) warmly invites exhibitors and delegates to participate in the workshop 'Science, Policy and Blue Growth: An Atlantic Assessment' on Wednesday April 10th 2019.

Wednesday 10 April 2019, All Day. Room G1, 6th Floor NOC, free to attend

The Horizon 2020 Project workshop is free and open to all, and they especially welcome representatives with interests in marine spatial planning (MSP), blue growth sectors, and policy and regulation.

ATLAS is a four-year project with partners from multinational industries, small and medium enterprises (SMEs), governments and academia. Together, these partners are assessing Atlantic deep-sea ecosystems to create the integrated and adaptive planning products needed to support sustainable blue growth, marine conservation and resource use in the context of a changing climate.

The workshop will showcase the initial results from the 'Industry reactions to ATLAS recommendations' study and provides the opportunity for exhibitors and delegates to join the discussion and share their perspectives. The workshop features a dedicated talk programme presenting key ATLAS scientific findings and their potential impacts for blue growth, detailed sector perspectives, and policy and regulatory insights.
There will be a poster session providing more detail on ATLAS science, and ample opportunities for discussion and exchanging views over refreshments.
PROGRAMME

0930-1015 - Session 1: Overview. Chair: M. Gianni

Talk 1: Welcome & ATLAS overview Matt Gianni, Gianni Consultancy
Talk 2: Deep-sea mining in the North Atlantic Phil Weaver, Seascape Consultants
Talk 3: Implications of applying an Ecosystem Approach Clare Waldman, s.Pro

1015-1115 - Session 2: ATLAS Science. Chair: D. Johnson
Talk 4: Recent North Atlantic circulation changes are anomalous: implications for future variability and marine management David Thornalley/Peter Spooner, University College London
Talk 5: Getting there: advancing knowledge on vulnerable marine ecosystems to support Blue Growth in the deep sea Georgios Kazanidis, University of Edinburgh
Talk 6: ATLAS case studies and planning for Blue Growth Anthony Grehan, National University of Ireland, Galway
Talk 7: Win-wins and barriers to research-industry partnerships in the deep sea Johanne Vad, University of Edinburgh
Panel discussion: Implications of ATLAS findings for Blue Growth D. Thornalley/P. Spooner, G. Kazanidis, A. Grehan, J. Vad.
1130-1120 - Session 3: Blue Growth. Chair: A. Grehan
Insights from the ATLAS Industry perspectives study: Rachel Boschen-Rose, Seascape Consultants
Open discussion: Opportunities and challenges for Blue Growth
1220-1300 - Session 4: MSP & Policy. Chair: R. Boschen-Rose

Talk 8: EU-MSP Platform & spatial conflicts and synergies Clare Waldman, s.Pro

Talk 9: Biodiversity Beyond National Jurisdiction: an update from the latest UN negotiations David Johnson, Seascape Consultants

Panel discussion: Opportunities and challenges of Area Beyond National Jurisdiction M. Gianni, D. Johnson, C. Waldmann

1300-1315 - Closing Remarks. M. Gianni

1400-1630 - ATLAS Poster Session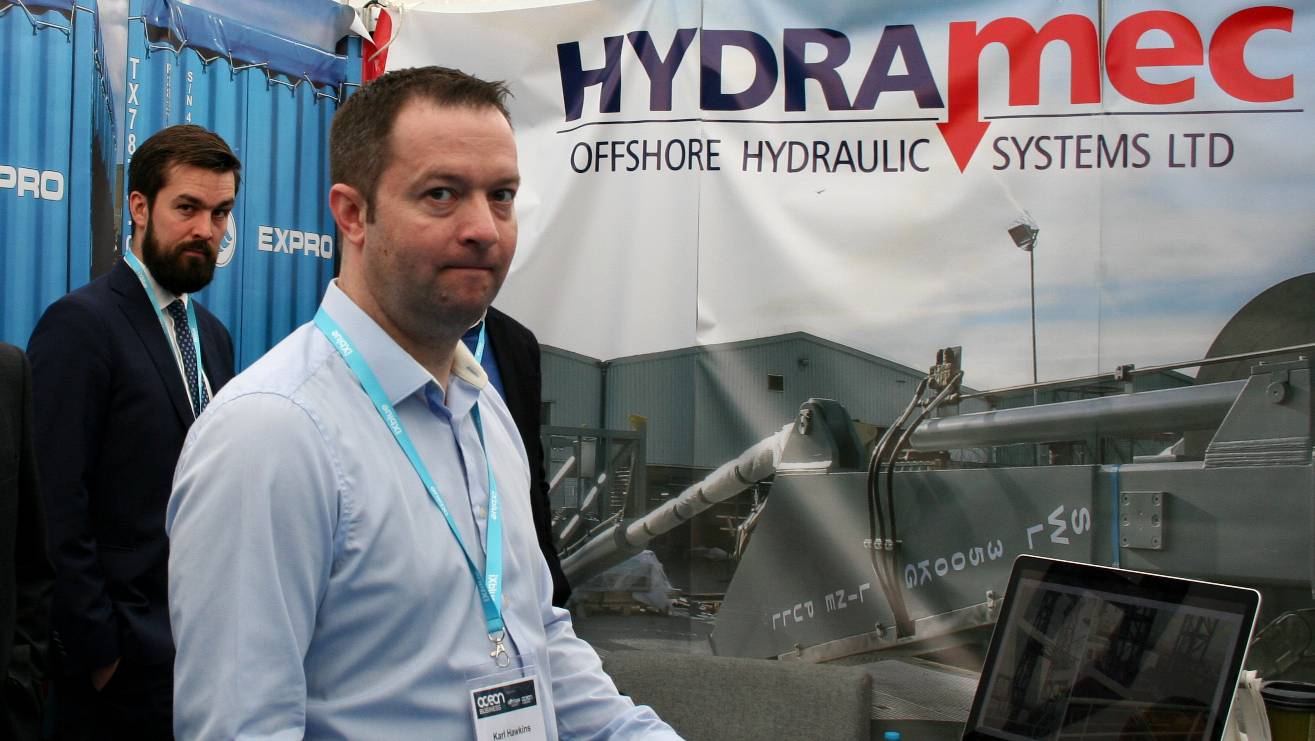 MARINE HYDRAULICS - Hydramex Offshore Hydraulic Systems can design and build bespoke solutions for your offshore movement needs, including stressing the mounting pads/pins and rod size to prevent buckle. Copyright photograph © 10-04-19 Cleaner Ocean Foundation Ltd, all rights reserved.
EXHIBITORS A - Z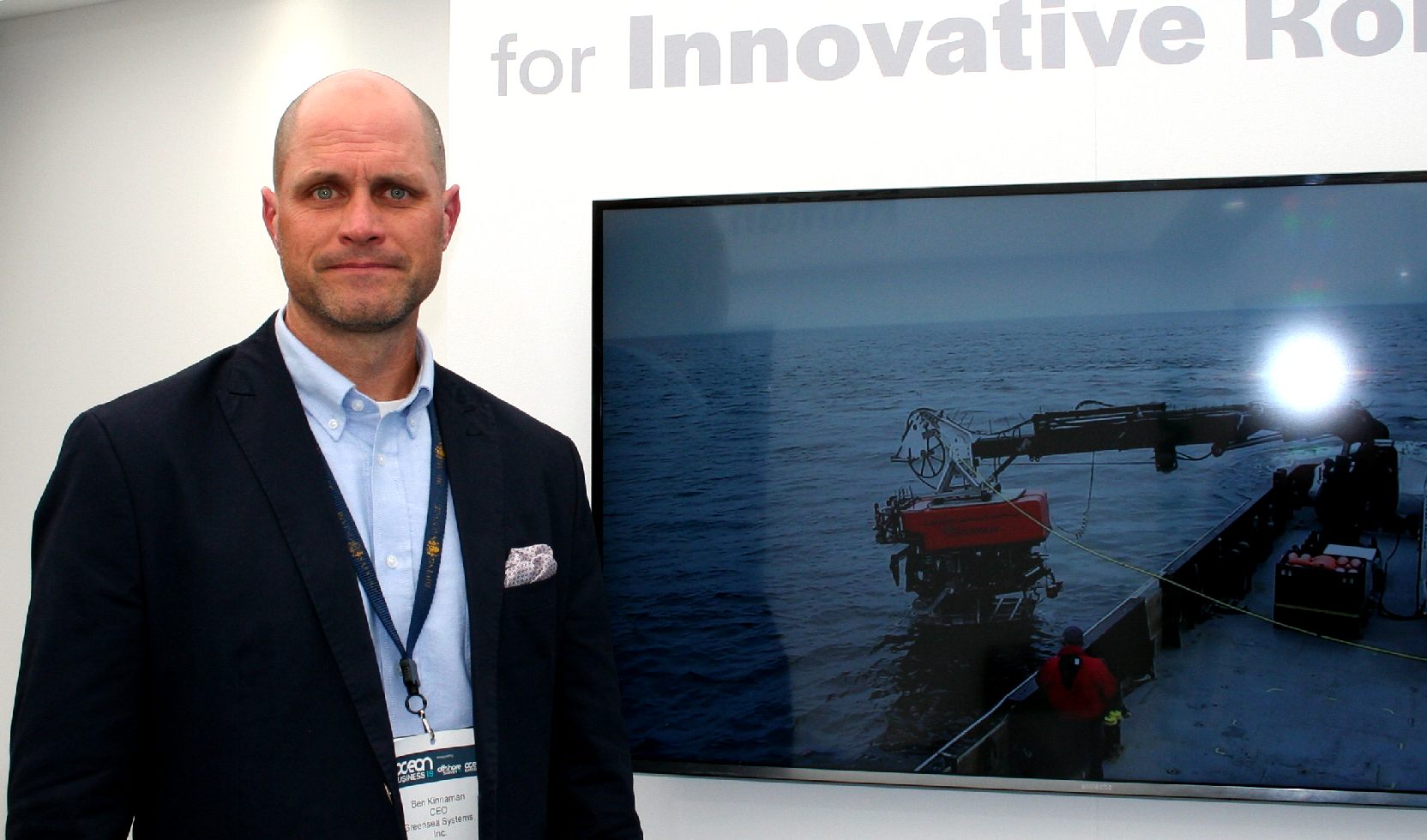 GREENSEA SYSTEMS - Ben Kinnaman is the CEO of Greensea Systems Inc. This company produces open architecture navigation software as a means to assist innovative robotics. Ben works with Marybeth Gilliam, a speaker on this and related topics.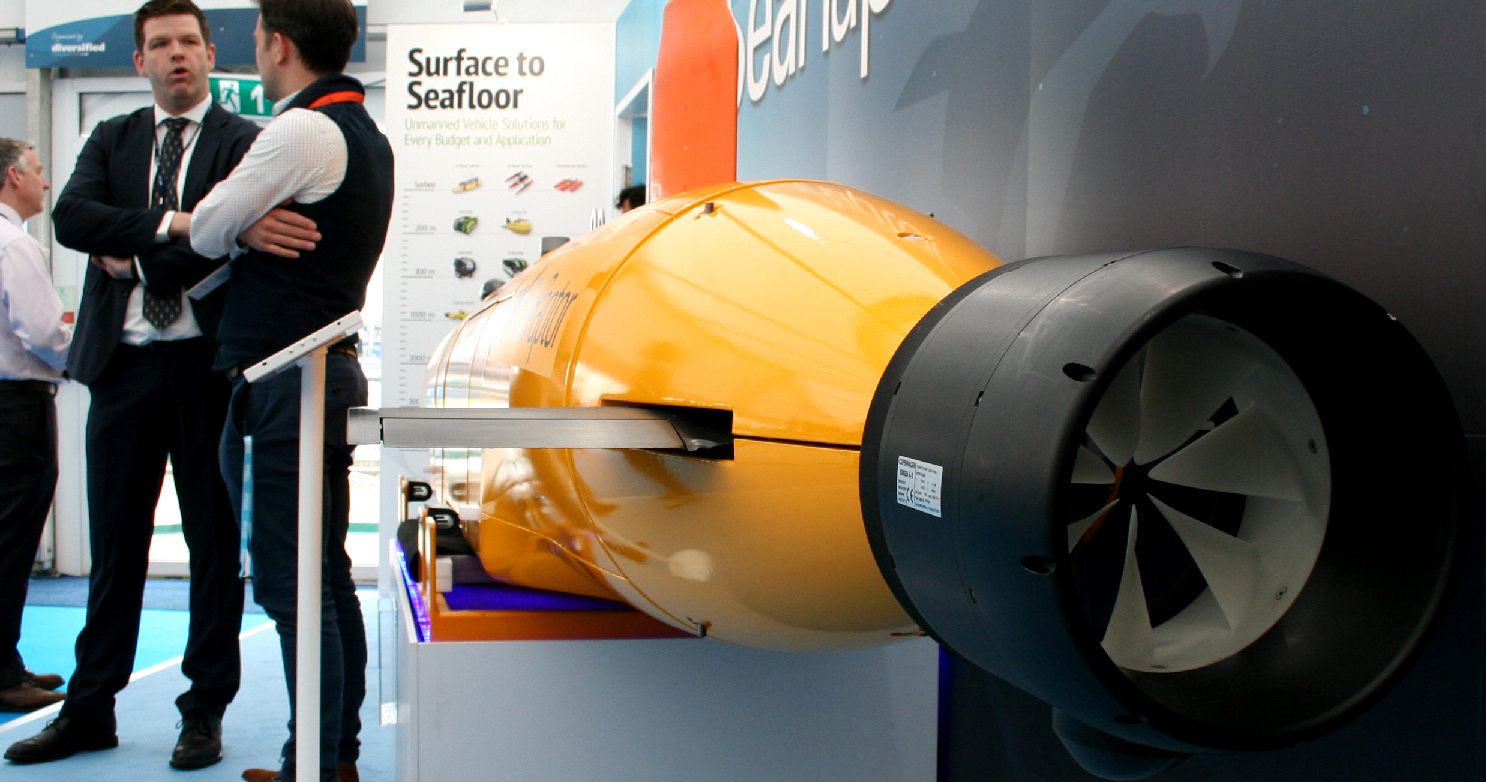 TELEDYNE - The SEARAPTOR™ is a survey grade deep water autonomous underwater vehicle (AUV) designed to operate at abyssal depths. These surveys support a variety of applications, such as search and recovery, salvage, exploration, construction support, marine archaeology, and oceanography. A range of sensors allow the SeaRaptor to complete several types of missions including: broad area search with side-sc​an sonar, hydrograpic surveys with multibeam and sub bottom profiler, and high resolution inspection surveys with camera and acoustic sonar.
CONTACTS
Diversified Communications UK
The Pike House
George Street
Nailsworth
Gloucestershire
GL6 0AG
United Kingdom
+44 (0) 1453 836363
info@oceanbusiness.com

Diversified Communications UK is part of a rapidly growing, highly successful, family owned, trade exhibition and media group, with its head office in the beautiful US city of Portland in Maine. From just a couple of events and a magazine a few years ago, the UK office now organises 13 highly successful trade shows and publishes a number of market leading trade magazines. With more than 80 highly motivated and talented individuals based in Brighton, the Cotswolds and Peterborough offices, this event company is focused on creating the best possible exhibiting and visiting experiences for their customers.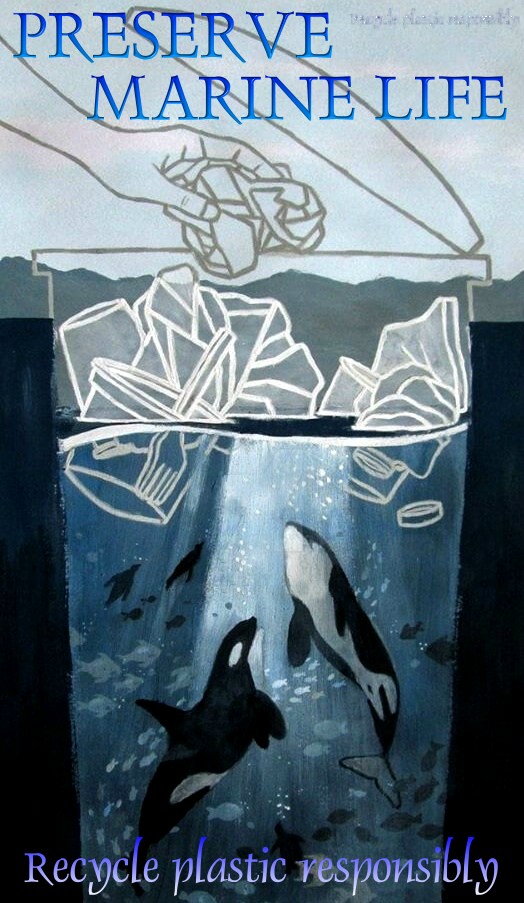 LINKS & REFERENCE
https://twitter.com/TMA_maritime
https://www.oceanbusiness.com/
https://twitter.com/SUT_Events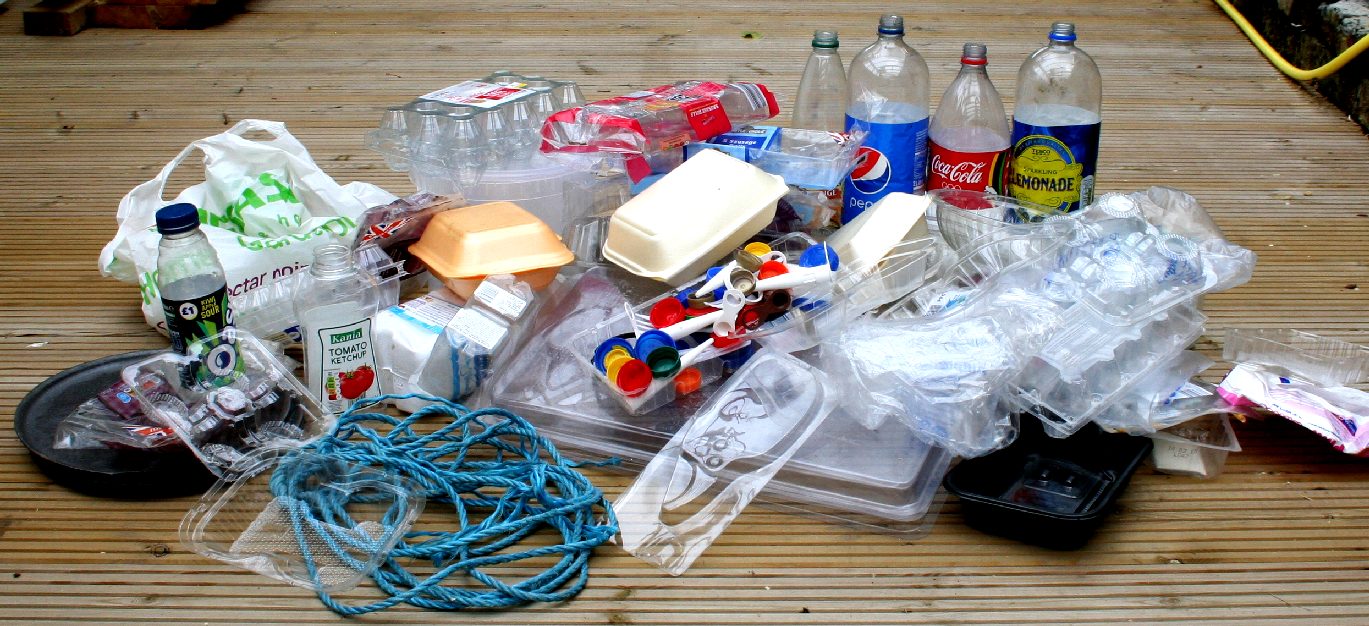 SINGLE USE PLASTICS - This is just a small sample of the plastic packaging that you will find in retails stores all over the world. A good proportion of this packaging - around 8 millions tons a year, will end up in our oceans, in the gut of the fish we eat, in the stomachs of seabirds and in the intestines of whales and other marine mammals. Rather than allow that situation to continue, the marine industry can work with terrestrial businesses to create a system to catch and recycle plastic - rather then let it slowly settle on the ocean floor - with heaven knows what consequences. Copyright photograph © 22-7-17 Cleaner Ocean Foundation Ltd, all rights reserved.
A-Z - ABS - BIOMAGNIFICATION - BP DEEPWATER - CANCER - CARRIER BAGS - CLOTHING - COTTON BUDS - DDT - FISHING NETS
FUKUSHIMA - HEAVY METALS - MARINE LITTER - MICROBEADS - MICRO PLASTICS - NYLON - OCEAN GYRES - OCEAN WASTE
PACKAGING - PCBS - PET - PLASTIC - PLASTICS - POLYCARBONATE - POLYSTYRENE - POLYPROPYLENE - POLYTHENE - POPS
PVC - SHOES - SINGLE USE - SOUP - STRAWS - WATER
This website is provided on a free basis as a public information service. copyright © Cleaner Oceans Foundation Ltd (COFL) (Company No: 4674774) 2019. Solar Studios, BN271RF, United Kingdom. COFL is a charity without share capital.